The Best 'Bachelorette' Recap You'll Ever Read: Sponsored By Travel Minnesota™ 
Welcome back, Bachelorette fans, to another week in paradise Minnesota…? This week, Michelle and her men are off to the Midwest to learn what kind of corn-fed, homestead folk Michelle hails from. This is rich. Can you imagine waking up in beautiful, sunny Palm Springs only to have to try and feign excitement about vacationing to a city that's covered in snow and rock salt nine months out of the year? But the men do try their best. You can tell they're all racking their brains for any factoids about this place off of which they can build a sufficient knowledge base. I fear they got as far as watching the opening credits of The Mighty Ducks before calling it a day.
While the men look indifferent at best about having to fly coach to the crockpot capital of the world, Michelle seems absolutely jazzed about dragging 11 dudes in skinny jeans to her hometown. You can tell this is a real gag for her. The last guy she wanted to bring home to mom ghosted her on the apps, only to reappear randomly when he ran into her while she was vacationing in Palm Spring—oh wait…
MICHELLE: This is the perfect place to show these guys what I stand for
THE PLACE:

Ah, yes. Outlet malls and movie theaters. You can practically smell the Auntie Anne's and Axe body spray. I wasn't aware that her values so closely aligned with the clientele at a Chili's happy hour, but it's good that we're finally getting to meet the real Michelle. 
Minnesota Joe
I'll start with some of the highlights from this episode, which include Minnesota Joe scoring the first one-on-one date of the week. This pick was confusing for me. She chose him so she can show him around the town he's actually from? What sights could he possibly be introduced to? The view from her cousin's basement where he plays 18 hours of Call of Duty every day? 
I see my intuition was not far off. Michelle spends most of their date giving Joe a tour of her old high school. Again I ask… why? The only way I would willingly set foot in my high school again is if I was bound to some sort of centuries-old witch's curse that required it of me—and even then I might take my chances. What would I even say to a suitor about high school? "Here's where my crush asked out another girl right in front of my face because he didn't know I existed, and over there is where I almost failed remedial math!"
But Michelle is definitely living out some sort of high school horn dog fantasy. While I don't think she was dating Joe pre-filming, I do think she knew of him (perhaps from his Mr. Basketball days) and had a massive crush on him. It's the only explanation for how gaga she is when he's given us nothing but soft-spoken, single-word answers for weeks. For example, I've seen them reenact this Love & Basketball-esque  pickup game at least once an episode, but I've yet to see them actually have a meaningful conversation that wasn't about him ghosting her.

Eventually Joe does open up to Michelle. During the evening portion of the date, he reveals how harmful the title "Mr. Basketball" was to his psyche, especially when he left his high school glory days behind to play college ball. He says that the transition left him feeling anxious and depressed and (trigger warning) even alludes to being suicidal. I think before this date Michelle was thinking he was just a hot jock, but this conversation cements Joe as a Real Person with Actual Feelings and Human Emotions that exist outside of her Love & Basketball fantasies. You never know, it might just work for these two crazy kids!
Nayte The Great
Despite being at the center of the drama last week, Nayte redeemed himself during his one-on-one date this week with Michelle. I'm not surprised Michelle chose Nayte, one of her favorite boyfriends, to take on a date to one of her favorite places: Lake Minnetonka.
Look, I know that little hobgoblin Chris S. complained about Nayte thinking he "has this in the bag" but that's because he absolutely does. Nayte has been my one to watch since week one. He became the frontrunner after scoring both the first impression rose and the first kiss. The next step for Michelle? Introducing him to the gals! 
After a day of boating, Michelle wants Nayte to meet her two best friends, both of whom look like a walking ad for a Francesca's jewelry sale. I will say that I'm living for Michelle's bitchy friend, because I am this friend. While Michelle and Nayte are draped in white linen (appropriate attire for a lake day) the friend is sitting there in her slinkiest black bodysuit ready to wreak absolute havoc. The first words out of her mouth to her bestie's new BF? "Do you have enemies?" I may have screamed. Cut to Nayte, who looks like he would rather not answer that question until his lawyer is present. I don't blame him! This crowd is tough. 
But eventually Nayte wins them over the way he won Michelle over—and probably every other woman on planet Earth—by being charmingly authentic whispering into the shell of her ear, "I'm 6'8."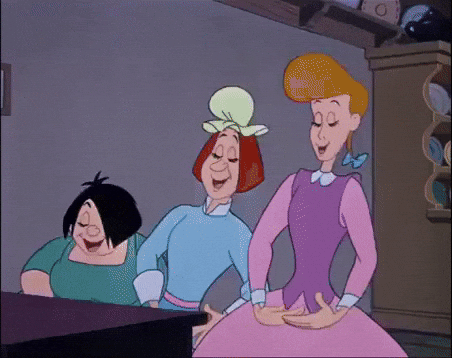 The Rest of the Men Still Ain't Shit
Since this is a recap of the episode and not my personal diary, I suppose I must mention the other men competing for Michelle's attention—or whatever scraps are left of it after those one-on-one dates. 
Going into the group date, Michelle tells us that she wants the guys to create "more small moments" with her, to which I say, then she shouldn't have taken them to a football stadium. First of all, MY GOD, MORE SPORTS?? If I wanted to watch this much athletic prowess I'd rewatch Friday Night Lights. Secondly, the real problem isn't with the men's behavior. It's that Michelle keeps taking them to do things they actually want to do. That's not how dating works, honey! I don't take my dog to the dog park and expect her to spend the entire time looking soulfully into my eyes. I take her there so she can start shit with the labradoodle and mark her territory on every other bush. Why Michelle expects her men to act any differently is beyond me.  
The group date functions less like usable footage ABC actually thought we would want to watch and more like a propaganda reel to convince us that Clayton deserves to be the next Bachelor. And even that fails in its endeavor when Chris S. takes center stage in the drama (more on that later).
During the date, the guys compete for yet another totally made-up, hyper-masculine title: Ultimate Viking. So, let me get this straight. So far the guys have competed for the title of Maverick, Bella Twin and now… Viking? A competition, mind you, that's being judged by two guys who definitely stormed the capital on January 6th. What kind of chaotic thematic messaging is happening on these group dates??
While Clayton ends up winning the title of Ultimate Viking (for no apparent reason other than that he's really good at yelling loudly), it's Chris S. who ultimately ends up stealing the date storyline—and the show. He spends the majority of the group date pouting over the fact that Michelle gave Nayte the second one-on-one date and just generally overcompensating for his tiny hands. He wonders why Michelle isn't seeking him out after he so kindly hijacked her rose ceremony last week. Where are her manners!
There's something about Chris S. that I can't put my finger on, but I think it's that he might be a secret incel. Like, he definitely has a little manifesto of all the pretty women who have wronged him in his life. There's an entitlement to him that feels both laughable and dangerous at the same time. Like the office buffoon who you joke about always hitting on you to your work wives only to find out that he circulated a Photoshopped image of your head on a nude woman's body to the guys in accounting. He paints himself as a nice guy, as a victim, and then psychologically tries to manipulate women into buying into his narrative. It's disgusting. 
View this post on Instagram
While Nayte is on his date with Michelle, the camera constantly cuts back to Chris S. at the hotel, quietly seething like the bridge troll he is. It's clear Chris S. knows he's going home and is trying to milk his five minutes of drama for all it's worth. I don't respect it, but I understand it. 
Case in point: Chris S. decides that he needs to confront Michelle DURING HER ONE-ON-ONE DATE WITH NAYTE to grill her about why she isn't showing him enough attention. Chris says he feels "played" by Michelle and she visibly recoils. Lol I can't wait for her to verbally stone him on national television. GO OFF, SIS. 
MICHELLE: You spoke for me and I can speak for myself.
ME: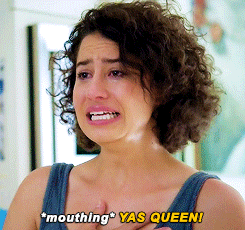 She politely tells Chris that their journey together has ended, which is the nicest banishment I've ever seen. I would have liked more fire and brimstone myself, but I suppose we can't always have nice things.
Something I'll note is Nayte's reaction. It was, after all, his date that was crashed by Lord Farquaad. Instead of starting a fight or calling Chris a little "bitch baby" (*cough* Aaron *cough, cough*) he says that he doesn't need to know about Michelle's relationship with Chris or her reasons for sending him home. He wants to focus on their relationship and the rest of their date. See, this is the way you handle insecurities and jealousy: by trusting the person you're with. Take note, boys. 
The last thing I'll mention is that Martin—and I cannot emphasize this enough—still sucks. He has a conversation with Michelle during the rose ceremony in which he tells her that she doesn't give him enough unique compliments and that also he hates high-maintenance women. 
View this post on Instagram
I think his exact words were he hates high-maintenance women and all the women in Miami are "verrrry high maintenance." What's fun is watching Michelle's face during this interaction, which says she's immediately siding with every woman in Miami over Martin. I mean, this is coming from a man with bleach blonde roots and enough layered necklaces to fuel an Uncommon James Instagram ad. You can't spell high-maintenance without the letters M, A, and N. I'm just saying…
And that's a wrap for this week! Michelle doesn't send Martin home just yet (for shame), so I guess my retinas will have to survive another week of the visual assault that is his general appearance. Greaaaat. 
Images: Craig Sjodin / ABC; Giphy (4); @bitchelorette_ /Instagram (1); @bachelorettewindmill /Instagram (1)
The Best 'Bachelorette' Recap You'll Ever Read: Sleepovers Are For The Boys
Welcome back to the best Bachelorette recap you'll ever read! We are now on week four of Michelle's journey toward love and the closest thing I've seen to a genuine romantic connection is the one I'm having with Michelle's styling. (My god that woman is a vision). As we move into the middle of the season, connections should be getting deeper, rose ceremony eliminations more dramatic, and let's not forget the rampant unrestrained emotions that can only be reproduced on a Bachelor(ette) set and in hostage situations. At least we should be seeing all those things on our television screens. Instead, Michelle's season has felt… anticlimactic? Dare I even say, boring?
The thing about Michelle that I'm starting to realize is that her highest energy level functions like the starting effects of an Ambien. She's just too damn calm and collected. And, look, I get it. Her day job is the equivalent of managing a crime scene every day. I mean, do you know what goes on in 5th grade classrooms?? She's out here navigating fractions and teaching the Our Changing Bodies book to a bunch of kids who still pick their noses and hide the evidence on the bottom of their desks. Fractions and puberty, people! The amount of serotonin her brain must be firing off at all times has to be astounding. And yet, it might be these calm, cool, collected vibes that are unwittingly giving the men permission to count her as a Cool Girl, and thus, treat her feelings with about as much care and concern as the half-eaten bag of chips they discarded in the backseats of their cars.
The other thing I'm realizing is that her eliminating the villains so early on might be to her detriment. If there's one thing men love, it's an evil to defeat and a girl to save. Sure, it's an outdated patriarchal fantasy, but so is the blueprint of this show. As I said, The Bachelor(ette) functions like a hostage situation—without house drama and emotional warfare, how else are they supposed to romantically bond with a stranger in six weeks? They need a bad guy so that they can rally around their girl and prove that their feelings for said girl are more intense, more genuine, than than the bad guy's feeling for her. What? Did she think they'd just be mature enough to express their emotions without some sort of instigating catalyst? Lol, that's cute. 
Saturdays Sleepovers Are For The Boys
And with that, I bring our attention to the group date where this cool girl energy and lack of a villain circumstance reach a crescendo. I'm not sure how this group date was ever supposed to rouse amorous feelings, as it was definitely  inspired by the Mary-Kate and Ashley Olsen sleepover party circa 1995. That's right: the theme of the group date is slumber party, complete with jammies and teddy bears. What could go wrong? 
I'm sure when Michelle was pitched this idea for a group date she envisioned sexy pillow fights, maybe a truth or dare game that ended in makeouts or a coy removal of clothing. Instead, the guys are going with more of a "pull my finger" kind of a vibe. Case in point, this entire scene:
MICHELLE: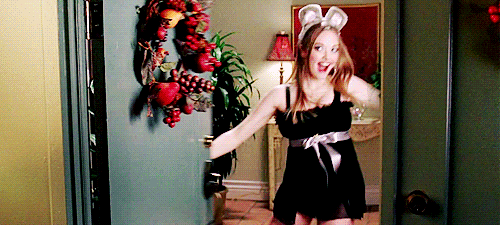 THE MEN: Does anyone want to play duck, duck, goose?
DOES ANYONE WANT TO PLAY DUCK, DUCK, GOOSE. You have a beautiful, smart, scantily-clad human woman in your presence and you want to play duck, duck, goose? The men really make it hard to root for them. Not just on this show, but as a human race generally.
And where is Michelle in all of this? Watching the men play slap and tickle from the corner and probably wishing she had never had that fifth glass of wine at happy hour before applying for this show in the first place. 
Just when Michelle is ready to confront the men, ABC brings out the Bella Twins to host that pillow fight. Not now, Bella Twins! Can't you read a room? The Bella Twins tell us that the men will be divided into teams and each team member will go head to head with an opposing team member in a pillow fight. The winning team gets alone time with Michelle. Wow, ABC literally always chooses violence, don't they? Oh, did you think this was a slumber party? Sorry, you're actually here to beat the shit out of someone with a giant Mr. Wiggles.
It should be noted that this combination of protective instincts and expression of strong feelings through outward bodily harm, is exactly the catalyst needed for the men to start giving a shit about their Bachelorette. I knew they'd figure it out eventually. But Michelle, it seems, is still not impressed. Instead of coming off like they need to win her affections, their actions seem more aligned with just winning in general. Shocking. 
Michelle is the first bachelorette to realize that men wrestling doesn't help her find a husband… #TheBachelorette

— C. Money (@Lil_Vil) November 10, 2021
Look, are the men acting like immature idiots? Absolutely. But she did invite them to a sleepover and get them all hopped up on soda and junk food. Of course they regressed to 8th grade. She's lucky she didn't accidentally fall asleep in their presence. She might have woken up with her hand in a glass of water and pee all over that Skims set. Count your blessings where you can, Michelle!
More Clown Energy: Martin's One-On-One
Michelle's one-on-one with Martin goes just about as smoothly as the group date. The theme of the date is some sort of off-brand Fast & Furious tribute, because apparently ABC's idea of mature, stable relationships involves hot cars and traffic violations. At first Michelle seems equally into the date. She tells us she wants a partner that will help her "live life on the edge" and she says this as if she doesn't think a dangerous double life entails purposefully skipping lesson planning to fall asleep drinking Chardonnay in front of the TV. I can read you like a book, honey.
I have to admit, I don't understand the sexual appeal of Martin. This feeling is only strengthened when he shows up to the date looking less like a romantic prospect and more like an extra from Buckwild. 

Boy, does he make it hard to root for him. 
I wish I could say the first strike on this date is to Martin's distressed flannel, but sadly that comes later when the two settle in for a little post-racing hot tub soak. I'm using the term "hot tub" here very loosely because the thing they fold their bodies into is less of a hot tub and more of a large garbage can filled with water. Like, did they displace Oscar the Grouch for this date? How is this romantic??
Then Martin starts running his mouth about what a "hell of a man" Jamie was. Strike two. Apparently, Jamie and Martin were good friends in the house. At least that appears to be his justification for using his limited alone time with Michelle to question her decision to send Jamie home last week. 
Martin talking about Jamie…. #thebachelorette pic.twitter.com/3j4v0H2phk

— Feelin' Thorny 🌹🥀 (@feelin_thorny) November 10, 2021
What's worse is that Michelle has no place to go during this attack. He's got her pinned to the other side of that garbage pail, swigging her champagne for some small outlet of release. Read the room, Martin! No one wants to hear about your bromance with a psychopath. 
Later, when Michelle confronts Martin about their tiff, he blames his aggression and shitty communication skills on his parents. Woooooow. How original. Look, if he's going to blame his parents for his communication skills, he should throw some other things into that pile as well. His hair. His accessories. His fashion sense in general…
ME TO MARTIN AT ALL TIMES: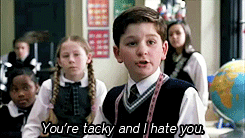 Michelle accepts this explanation for his behavior, but it's not the head-over-heels devotion I'm sure her producer sold her on when she signed The Bachelorette contract. If anything, listening to a man complain about how his parents just really effed him up and honestly the trauma of surviving a traditional nuclear family is really why he can't ever be fully in control of his emotions (you get that don't you?), is cementing for her that the caliber of "eligible bachelors" this season really wasn't any different than the state of her DMs in Minnesota. 
Precious Angels Of The Week: Olu & Rick
Though the men spent the majority of the episode proving my working theory that men aren't shit (trademark pending), two of the guys managed to actually impress me. Olu was perhaps the only bright spot on the group date. When, during the cocktail portion of the evening, Michelle broke down in tears about these jackasses ignoring her, her speech took Olu out. I mean, his performance on that group date was giving human tear duct Ashely I a run for her money. 
Olu connected Michelle's feelings to his four sisters back home and, okay, he did say sister far too much during that cocktail hour. He sibling-zoned the shit out of her and it's grossing me out. 
MICHELLE: It means a lot to me that you would compare me to your sisters like that
ME: 

Look, sibling love isn't my thing, but Michelle seems into it and Olu does seem heartfelt in his apology. He ends up getting the group date rose and a coveted spot in my Precious Angels of the Week. 
Rick also proved to not be complete trash this week (a tough feat, let me tell you). He scored the second one-on-one date, which immediately followed the abysmal group date. The two of them go hiking and share family trauma because what is a hike without blood, sweat, and tears? 
Michelle said she was extra excited for the date because Rick has always "seen" her. I think it helped that the two of them were literally the last people in that forest, so it was either pay attention to Michelle or make conversation with the redwoods. I like to stack the odds this way as well.
And the odds do pay off for her. By the end of their date, she finally feels like she's being seen and makes a strong connection with the back of Rick's throat. Ah, to be young and in love again. 
The Final Drama
As I mentioned earlier, Michelle has done a pretty good job of getting rid of all the villains before they have a chance to sow too much discord in the house. As I've also mentioned, this could be to her detriment. But never fear! Chris S is ready and willing to take up that role. God bless him.
Now, every Bachelorette villain has a brand: Luke P was the Jesus freak, Chad was the human embodiment of an FDA warning label for steroid abuse, Jamie was the master manipulator, and it looks like Chris S has decided to lean hard into the brand of the little incel who could. 
His strategy is much like Jamie's in that he wants to create chaos amongst the men, but his reason for doing so is because he's butt-hurt that Michelle isn't giving him enough attention. His off-screen interviews reek of entitlement, as if he deserves her full attention for merely existing in her presence. He hears about the drama that went down at the group date's private after party and makes the bold proclamation that he needs to get out his "white horse" and save Michelle. Dear god, I hope he's not talking about his penis. Giddy up. 
I will say that Chris S' ability to compartmentalize is absolutely astounding. He convinces himself that even though he was a participant during the part of the group date where her feelings were hurt, he wasn't actually a part of the hurting of her feelings.
CHRIS S DURING THE ROSE CEREMONY: I don't think these guys actually understand the way she feels and how upset she was.
CHRIS S DURING THE GROUP DATE: 

In an effort to make everyone understand how Michelle feels, he decides to give a toast at Michelle's rose ceremony to speak about Michelle's feelings while standing directly in front of Michelle. You cannot make this shit up. 
He's like, "these guys think they have this in the bag" and then proceeds to single Nayte out specifically. STAND DOWN, LITTLE MAN. I know he's not talking about my boyfriend Nayte like that and thinking I won't throw metaphorical fists in this recap over it. 
View this post on Instagram
Here's how I know Nayte is a good guy: when he confronts Chris about spreading lies the worst thing he calls Chris is a "dweeb." A DWEEB! These are iCarly level insults and it's so cute. 
In the end, Michelle doesn't take much stock in the "they have this in the bag" accusation because she gives Nayte a rose. But she also doesn't consider how malicious Chris S' intentions are because she gives him a rose as well. Or maybe she doesn't care about his intentions. Maybe she realized these men need a little bad guy to rally against if she's ever going to elicit any feeling out of these idiots. Whatever the case, we'll have to wait until next week to see how part two of the Nayte/Chris S showdown plays out. Until then!
Images: Craig Sjodin / ABC; Giphy (4); ABC (1); @bitchelorette_ /Instagram (1); @lil_vil /Twitter (1); @feelin_thorny /Twitter (1)
The Best 'Bachelorette' Recap You'll Ever Read: Let's Get Ready To Rumble
Welcome back to the best Bachelorette recap you'll ever read! Last week's episode was certainly in keeping with the Halloween theme, as I've never been more scared for the public school systems than after watching grown adults butcher basic trivia questions. Spooky. What's scarier? Learning that Jamie, a man whose under-eye bags you can see from space, is only one year older than me. I'm already haunted by my bad decisions from last weekend, don't further traumatize me, ABC, by showing me this ghost of Christmas future! Excuse me while I go drown myself and my burgeoning fine lines in the leftover Halloween candy…
And it looks like I'm not the only one being haunted by Jamie! Michelle continues to struggle after last week's rose ceremony when Jamie revealed that the men were questioning her "character" after she decided to keep Joe around for another week. To those of us in the audience, we know this to be a lie. None of the men were actually talking about this. But he tells Michelle that he heard from a producer friend back home that she was "boo'd up" with a "light-skinned baller" before even coming on the show, insinuating that she and Joe were already an item and just wasting everyone's time. Honestly, I think the real crime is that Jamie continues to use the term "boo'd up" with a straight face as he barrels right into his mid-30s. 
As Michelle preps for the week she says that she doesn't know who to trust anymore. She just wants to know who still believes in her. Believes in you? Oh, honey. Look around you! I have a feeling the only "strong beliefs" they have in this world are in Bitcoin and their hair gel. I have more trust in my astrological sign than I do in these guys giving a shit about your character. 
The Adventures Of Dough Boy & Little Willie
Let's talk about the first group date of the week, which was Top Gun themed. Why Top Gun? Because ABC practically foams at the mouth at any opportunity to collab and increase their capital. Also, I just think they wanted to watch people throw up on that spinny thing. 
View this post on Instagram
Michelle says that she wants to find her maverick and thus will be hosting a maverick-themed competition judged by actors in the new remake of Top Gun: Jay Ellis and Glen Powell. This date boggles my mind. She's making them compete for a fake pilot title and have the competition be judged by fake pilots with no actual pilot experience. WHAT IS THIS DATE?! These men aren't mavericks! They read lines off a piece of paper and have a personal assistants hold their Juuls to their lips when they need a hit. My god, Pilot Pete has more credibility in judging this date—and he would have to run his ruling by Barb first!
So what makes you a "maverick"? How good your fake pilot nickname is. Will and Pizza Peter (who got into some beef during last week's episode) manage to come up with names that a fifth grade bully would use to belittle you behind the swing set: Little Willie and Dough Boy.
In addition to heinous nicknames, the guys will also have to compete in flight-themed drills and survive a g-force simulator as they profess their love to Michelle. The men act as if conquering the g-force simulator is on the same level as a Middle Earth quest to return the ring to Mordor. You guys, they literally had that apparatus at my playground growing up. I'm not impressed. 
Little Willie ends up scoring the Maverick title, but the real competition occurs during the cocktail after-party when Little Willie and Dough Boy face off for round two. Dough Boy is pissed that Little Willie called him a narcissist last week and bested him with a stick in the maverick games. Yes, there's more to their feud. No, I can't go into any more details than that as my brain cells are literally flaking into dust with every word I type. 
MICHELLE: I just love what a mature group of men I have here
DOUGH BOY: 

I honestly find nothing more tragic than the fact that the guy who owns a pizzeria and brought cannolis and red wine on the first night is actually a blight on the human race instead of being Jesus Christ himself. 
Dough Boy and Little Willie spend the entirety of the cocktail party verbally sparring—that is, if comments like "bro you hate my mouth because you wish you had it" count as "sparring." The stakes get even higher when Dough Boy throws Little Willie's bomber jacket into the pool and Little Willie cries about it in the corner. Wait, what's the sound? Oh right. Just my Masters' degree physically quaking at having to type that sentence. 
In the end, it's neither Dough Boy nor Little Willie who gets the group date rose. Instead, Martin gets that honor. I'm shocked by this development. Martin seems cool and all but Michelle can't be serious about this guy… right?? She's like "he has so many sides to him!" Yes, and is one of those sides is James Franco's character in Spring Breakers.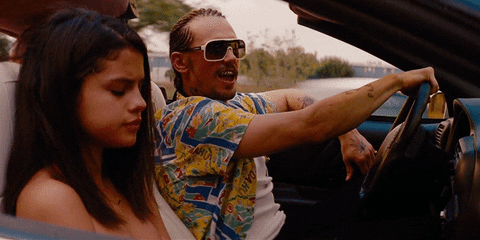 Tell me this isn't the same energy!! Is this really the father of your future kids, Michelle? Is it??
Best Boyfriend Material: Rodney & Nayte
And now for a scheduled break in your programming to rave about my two favorite men this season: Rodney and Nayte. Am I wrong or are these the only two men worth Michelle's time and attention? (I'm not wrong). Rodney scored the only one-on-one date of the week and proved that he is an Earth angel that deserves to be protected at all costs. For some reason the guys in the house don't think of Rodney as a threat and that's to their detriment. Not only did Rodney literally never stop smiling during their date (even when Michelle forced him to run naked around the hotel complex for ABC's sick enjoyment), but he also had the audacity to ask Michelle personal questions about herself. Imagine! What a guy! 
Michelle reveals some pretty personal stories about herself, including delving into an old wound with a past relationship. She describes a moment when a stranger called her the N word to her face and her boyfriend at the time wasn't supportive of her hurt feelings. Even with how heavy and personal the story is the two of them—who are virtual strangers, mind you—-handle this with easy, open communication. Is this what a healthy relationship looks like? I absolutely must stan.
And then there's Nayte. I don't mention him much in my recaps because I tend to focus on the absurd and unhinged (like calls to like and all of that). Nayte has consistently been a shining star this season. Every episode he finds a moment to sweep Michelle completely off her feet and, when possible, removes himself from any house drama. He's so cute I'll even forgive him for his excessive accessorizing. Watch out for these ones, y'all, I think we have some front runners on our hands…
View this post on Instagram
Jamie Digs His Own Grave
Jamie, Jamie, Jamie. What is there to even say? I never should have trusted a man with a good first impression. Last week Jamie and Michelle hit it off during their one-on-one date, but by the end of the episode Jamie had revealed his true form: a chaos demon who was summoned in the bowels of ABC studios by an overly ambitious producer. Seriously, where do they find these monsters?
Jamie spent most of the episode acting like a smug asshole and just generally digging his own grave in the confessionals. He wound up on the second group date which involved the men performing spoken word poetry. While the rest of the men showed surprising depth for a group who show that much ankle on a regular basis, Jamie's poetry was almost word-for-word a Vanessa Carleton song. The assignment was to be vulnerable not to talk about making your way downtown, walking fast, faces pass and you're homebound. 
View this post on Instagram
Later, Jamie took personal offense when Michelle offered Brendan the group date rose. By "personal offense" I mean he openly talked shit about Michelle to a producer after the group date ended. He's like, "you're telling me that Brendan and I are in the same league? Is this a fucking joke?" and then proceeds to laugh maniacally directly into the cameras. God, he's a fucking moron. How does he this footage won't air? THOSE THINGS WITH RED LIGHTS ON ARE CAMERAS, BUDDY. 
If that scene made your blood boil then just wait until the rose ceremony. I've seen gladiatorial rings handle their differences with more decorum than what happened here tonight. With the men still on edge from the last rose ceremony, Rick takes it upon himself to ask Michelle who confronted her with these supposed house rumors. 
MICHELLE: Jamie told me you guys think I'm a piece of shit
ME ALONE IN MY LIVING ROOM: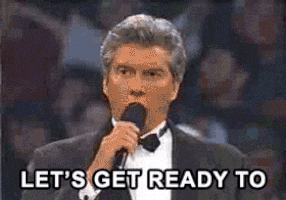 Once again I say, Nayte is a SAINT. While the rest of the guys are ready to tear Jamie limb from limb and bake his remains into one of Pizza Pete's pies, Nayte would like all of us to just calm down, take it easy. Let's hear it from the source first. Boo, you whore. 
Once confronted, it all starts to fall apart for Jamie. As it turns out, his spoken word poetry has more of a narrative arc than the story he fed Michelle about mysterious "men" passing judgement on her character. At one point Jamie says something about episodes and how things would look once the season aired and Nayte's like "why are we talking about episodes!" WHY ARE WE TALKING ABOUT EPISODES. I screamed. See, this is what I watch this show for. 
Jamie tries to save face by actively hashing it out with Michelle IN FRONT OF THE OTHER MEN. My favorite is when Michelle starts parroting back his questions. You know when a teacher starts asking rhetorical questions you're about to get your ass handed to you. She takes Jamie out back to finish the verbal skewering started at the rose ceremony and ultimately sends him home. You love to see it. 
We end things with a rose ceremony elimination: Spencer, Mollique, LT, and Pizza Peter all get sent home. Until next week!
Images: Craig Sjodin / ABC; Giphy (2); The Ringer (1); @bacheloretteabc /Instagram (1); @bitchelorette_ /Instagram (2)
The Best 'Bachelorette' Recap You'll Ever Read: I Worry For The Public School Systems
Welcome back to the best Bachelorette recap you'll ever read! Last week was the official kickoff to Michelle Young's season. If you thought just because Michelle is poised, mature, and sexy, that the caliber of men would rise beyond "spank me with a yardstick" gimmicks and weenie bikinis—then obviously you don't know this franchise as well as I do. God, it's good to be home. 
They Aren't Smarter Than A 5th Grader
Ah, I see we're still going to be milking the "hot for teacher" theme for as long as we can. I love that the ABC creative team has the critical thinking skills of a pine cone. Carry on.
For Michelle's first group date, the men must compete in a Quiz Bowl. There will be math questions, spelling questions, science experiments, a game of wits (musical chairs), all judged by three precocious squirts who can't be more than 10. I'm sorry, I thought the goal of these dates was to make these men seem more desirable? Not to have their intelligence owned by a mouth breather on national television. 
Once again, the children remain the standout stars of this season. Despite the men's best efforts, they're giving me crumbs compared to the star power that is little Mia. She can barely contain her disgust for these adult men fumbling through basic spelling, and I'm LIVING for it. She takes particular beef with Pizza Peter, who spends the entirety of the date acting like he has the maturity of a Slinky.
At one point, Pizza Peter tries to get Michelle's attention by whisper-yelling her name nonstop until she acknowledges him (where is the principal's office when you need it?), to which Mia yells with all the force of a beleaguered woman twice her age who has maybe seen some shit: "LEAVE HER ALONE MY GOD!" Simply iconic. 

Little Mia isn't the only one who has it out for Peter. Peter was probably the kind of kid who made his teachers want to drink heavily on a Tuesday—and it shows. He treats musical chairs as if it's a game in a gladiatorial ring where the only outcomes are survival or mauling by rabid hyenas. I've seen less bodily harm come out of an actual bar fight. Have some class, Peter! There are children in the room!
THE KIDS: Spell "narcissist"
WILL: 

ME TO MY DOG, ALONE ON MY COUCH: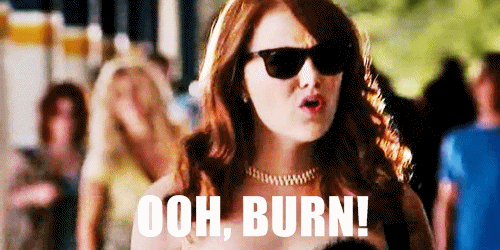 Unfortunately, the cocktail portion of the evening fares no better. Instead of "hot date night" the evening is giving us more "we need to talk about Jimmy " parent-teacher conference vibes. It's like Michelle cannot turn off the teacher side of herself. Brandon, to his credit, does try to steer the conversation toward more romantic avenues and Michelle's like, "yeah, yeah, but first let's talk about your spelling." My god! The man is trying to woo you, and you're thinking about the kind of study packet that would best suit his learning style. Take the day off!
Meanwhile, Tiger King and Miami Vice over here are throwing fists over chardonnay. Jesus Christ, can we not have one nice evening, people? Will and Peter are still arguing about the spelling burn from earlier in the date, proving they have the the decorum of a Jäger bomb. The woman just spent all day teaching; let her drink her glass of wine in peace!
Michelle catches wind of the fight and asks Peter about his role in it. He's like, "that was really out of character for me." Yeah, see, I'd believe you more if you weren't dressed like a guy whose personality is more chaotic than an Electric Zoo festival. Send him home, Michelle. The only future this guy has is at the center of a news story about a guy farting into pizza dough for TikTok views. 
Jamie's One-On-One Date
Jamie scores the first one-on-one date of the week: a rock climbing adventure in Joshua Tree. I guess this date is supposed to be a metaphor for relationships: it's hard and scary and trying to master one could lead you to an early death in a rocky ravine. Finally, a date that makes sense! 
Despite this being Michelle's date that she seemingly picked out, or at least had some sort of creative say in, she's terrified of mountain climbing. She's acting like this is 127 Hours, not an influencer's wet dream. You're in Joshua Tree. The worst thing that can happen to you there is that you wear an athleisure set that doesn't match.  

Later, Jamie reveals that his mother struggled with mental health issues. After a brutal description of his childhood, he reveals that she died by suicide when he was 24. This is DEEP. It almost feels sacrilegious to air this footage mere moments after a man in a banana print shirt yelled about being embarrassed in front of children. 
Personally, I'm not sure how I would handle hearing a story like this on a first date, but Michelle handles it beautifully. She's like, "I don't really know you, but I'm proud of you" and I love that she went into teacher mode for this. She could have said "thank you for sharing" or "thank you for your vulnerability" but that's the producer-approved answer. This feels more honest. Emotionally, these two are already at third base. Can't wait to see what their future holds!
Love & Basketball
The second group date graduates the men from elementary school to high school. Miss Young has left the building and Coach Young is ready to turn boys into men on this basketball court. She's joined by two of her pals in the WNBA. First of all, I want to meet Monica Wright McCall or no player at all. Second of all, the amount of confident athletic prowess wafting off these women is staggering. You can tell these emotionally stunted barn animals posing as eligible bachelors don't know whether to be aroused or scared. (The correct answer is both). 
View this post on Instagram
Joe has never looked hotter to me than on this group date. Michelle says that he looks "at home" on the court, and by that I think she means his ass looks at home in those basketball shorts. I'm picking up what you're putting down, girlfriend. 
We learn that Joe was crowned Mr. Basketball, which seems an unfair advantage given that the winners of this basketball game get alone time with Michelle. Sadly for Joe, he has Pardeep on his team, whose idea of a free throw is to granny-shot the ball in the basketball net's general vicinity. Don't worry, Pardeep, your air balls will only live on for eternity on the internet!
JOE: *somehow lands on the losing team*
TAYSHIA: Actually!! We're giving out an MVP award to someone who got our panties wet was the most valuable player: Joe!!
Well, that's certainly one way to measure "value."
Joe and Michelle are hitting it off at the cocktail party. It might as well be a one-on-one date for the amount of time she spends with anyone else. Michelle says that she's never felt chemistry this off the charts before with another person, and it's like, is that there's chemistry or is it that he ghosted you once and now you're high off validation? Be honest. 
Joe ends up scoring the group date rose and a new target on his back. He should have realized nobody likes a winner.
The Rose Ceremony
The rose ceremony is full of shocking twists. For one, I was not aware that an ear piercing was a requirement before coming on this season. There are so many earrings in this room, I feel like I just walked into Claire's. 
And then there's Jamie. Jamie, Jamie, Jamie. Just when I was starting to root for you and your under-eye bags. It's clear from the moment the cocktail party begins that Jamie woke up today and chose violence. He hears that Joe is a top contender, and instead of feeling secure in his relationship—AND THE ROSE HE ALREADY HAS—he decides to cause chaos at the rose ceremony. 
He tells Michelle that "the guys" have been talking and "the guys" think Michelle has been shady about her relationship with Joe. It's just what he heard around the water cooler. It's just what "the guys" are saying. I'm pretty sure middle school girls are more subtle in their warfare. 
View this post on Instagram
The thing is, Jamie is being so stupid. He had such a great date! He already had a rose! Why couldn't he just keep his mouth shut? And Michelle! Why is she making such a big deal about this? She doesn't need to explain herself to anyone. Plus, she and Joe didn't actually date before the show. As my mother tells me every time I update her on my love life: DMs don't count. 
Michelle calls the class to homeroom to set the record straight, and WOW does she handle her shit well. She handled that like a SAINT. She calmly delivers all the facts. How she exchanged two messages with Joe, how he ghosted her, how she never met him in person before that first night. You can tell the guys have no fucking idea what she's talking about. She's like "any questions?" and the room is still trying to process why DMing someone is a crime. 
MICHELLE: This is a conversation, there shouldn't be silence right now.
HAHAHA. God, she is such a teacher. Michelle, you can't just wait for them to decide to participate in class discussions. Don't you know you have to elicit that response by randomly calling on people until one of them caves in fear? That's Teaching 101! 
Michelle cancels the cocktail party because she's had enough with these guys. Oh honey, it's only week two. I do love how much the guys pout when they don't get a rose ceremony. They're like, "what? We have to rely on our good looks to get us through the next round?" Of course, you idiots! We barely wanted to see your personality at this stage in the game anyway. This is bad news for Alec, Pardeep, Daniel, and PJ, who are all going home. It appears their attractiveness does know some bounds. Better luck next time, boys. 
And that's all she wrote! See you hoes next week!
Images: Craig Sjodin / ABC; Giphy (3); ABC (1); @thebitchelorette_ /Instagram (2)
The Best 'Bachelorette' Recap You'll Ever Read: Class Is In Session
Well, well, Bachelor Nation pals, here we are again. We're back for another season of The Bachelorette. What did you do with your time off between the Bachelor in Paradise finale and the premiere of Michelle's season? Let your takeout barely go bad in the fridge? Accidentally leave one lone wet sock to mildew in your washing machine? I mean, this is too much. I've had Taco Bell run through my digestive system at a slower pace than this break between seasons! I haven't even gotten sick of scrolling through all of the successful BiP couples on Instagram yet. *sighs so deep it creates a new fault line* But I digress. 
Let's go ahead and get into the premiere: the good, the bad, the cringe, and the things that will haunt my spirit until my dying day.
The Good: The Kids
We start things off with an introduction to Michelle Young, the hottest fifth grade teacher in all of Minnesota, and I'm already a fan. By "already a fan" I mean of the kids in this classroom. I love that ABC got enough signed parental consents to film her while she works. But I wonder, is ABC  also going to be liable for the inevitable therapy they'll all be needing post-filming?
MICHELLE: Okay class, what happens when we take one woman over 30 and add 30 single men in various stages of steroid dependency? Hmm? Can anyone tell me what that equals?
THE KIDS:

The one kid is like, "isn't it weird that she'll be kissing 30 guys?" Yes, sweet child, it is weird. But if this weirds you out, just wait until Miss Young explains the Fantasy Suite dates to you… 
I will say, Michelle looks great this season. Like, she is so fit it makes me want to die. ABC must agree, because they took one look at those Pilates arms and wasted no time in branding her as "Hot Teacher." They are leaning all the way in, y'all. Expect no less than 60 teacher puns in the next 120 minutes of the episode. Mark my words, people. 
The Bad: First Impressions Of The Guys
The kids are a nice introduction for when we get to see the real show and tell: the limo entrances. I worry the guys heard "teacher" and thought the way to Michelle's heart would be to act like variations of Dennis The Menace. It's the only explanation for these childish entrances. Here are some highlights of the lowlifes:
Chris S, self proclaimed "Southern Gentleman," procured his own bus for the occasion and walked out looking like Prince George in his first day of school pics. Never mind that Chris looks less like a gentleman and more like a guy who would argue about mask mandates on an aircraft. Good luck with him, Michelle!
Clayton (our next Bachelor btw) walks in with a yardstick and coyly asks Michelle to beat him with it. He tells her that he'll be on his best behavior, and then bends over the nearest potted plant like he's Anastasia fucking Steele. Look, guy, we don't need to hear about how you sprouted an erection during your first spanking by an authority figure. Save that for your therapy sessions like a normal person!
Jamie, 32, tells us he is a "biotech CEO" and I have questions. Namely, what is that and for what company are you a "CEO"? The vagueness of the wording is making me think "biotech CEO" is actually code for "makes a living selling own sperm." Be honest with us, Jamie!
Brandon K literally hands Michelle some Mardi Gras beads and asks her to show him her tits. Again, only in porn do the nice teachers acquiesce to those kinds of requests. Christ. 
Rick, a medical sales rep from LA, makes his grand entrance as an appetizer. James from Katie's season walked so Rick could roll out on that entrée cart. 
Peter, a 26-year-old "Pizzapreneur", is the sole reason New Jersey's tourist rates just plummeted. The man shows up in a bedazzled suit, flinging around cannolis with reckless abandon and screaming about pizza principessas. His personality feels like the equivalent of a Forever21 floor. 
I will note that there were a couple of shining stars among the men: Brandon J and Nayte. Instead of leaning into whatever adolescent teacher fantasies the rest of the guys rubbed one out to before the cocktail party, they choose to woo Michelle with their honesty and easygoing vibes. A novel idea, truly. Michelle is especially taken with Nayte, whom she ends up giving her first impression rose to later in the evening. 
View this post on Instagram
View this post on Instagram
The Cringe: Joe's Ghosting Act
Nothing is cringier than witnessing Joe's entrance. When he walks out of the limo, Michelle immediately says that she recognizes him from somewhere. He's like "it's because we're both from Minnesota, lol!" and she's like "nooo that's not it, I think you've maybe wronged me before." MICHELLE. You can't just say that to their face! At least let your suspicions boil inside you to apocalyptic levels before bursting like a dam in one cataclysmic torrent!
She says that she DMed him years ago and they messaged for a bit before he ghosted her. "Ghosting" feels like a strong term to use in this instance. Isn't that just what dating is these days? Messaging until one of you fades into the ether? Also, Michelle deserves a purple heart for verbally acknowledging that she slid into someone's DMs. Michelle!! That is a sacred act between you and your 12th glass of wine. No need for all of America to know that. 
Later, Michelle confronts Joe about his ghosting her. My god, and now with the ghosting! Michelle, take that shit to your grave! Joe says that the reason he stopped messaging her was because at the time he was feeling overwhelmed about George Floyd, and Michelle is not having it. Honestly, bring out the receipts. I think I need to see the extent of the messaging before I pass judgment. Her reaction does seem a little harsh considering they probably met after she liked a shirtless picture of him by a pool. You can't be mad at a stock image, Michelle!
The Things That Will Haunt My Spirit Until My Dying Days: Tayshia & Kaitlyn's Search & Seizure
Look, I'll admit. I've had my issues with Tayshia and Kaitlyn as hosts. What can I say? I don't miss Chris Harrison, but I miss his barely contained disdain for "the process." There's too much pep in the Bachelor franchise these days, but these two were absolute gold this evening. Before the rose ceremony even begins, they're going through the guys' hotel rooms looking for incriminating evidence. I'm sorry, but don't you need a warrant for that search and seizure? I didn't realize Benson and Stabler were assigned to Palm Springs. 
TAYSHIA AND KAITLYN RN:

And BOY do they get the goods on Ryan. Ryan, the shirtless farmer from San Jose, was actually one of the bright spots from Michelle's first night. He came off hot and charming despite wearing his shirt unbuttoned to his navel. Talk about a Cinderella story. Michelle was clearly feeling him after he surprised her with ice cream from his ice cream truck at the cocktail party—and that's not even a euphemism for something dirty! He actually fed her during that 18-hour first date marathon!  
So, what exactly did the Special Victims Unit find in their search? Well, in addition to riding tractors and flashing cleavage, Ryan is also a criminal mastermind with files upon files of notes on how to win more screen time. You're telling me that someone would actually come on this show for the wrong reasons? Color me shocked. Honestly, the bigger crime is how he did Jason Tartick dirty in his show notes.
View this post on Instagram
Okay, Kaitlyn and Tayshia have no chill. They're acting like they broke the Watergate story, when in reality they just discovered a man with a pulse is actually a piece of shit. Their delivery of Ryan's betrayal to Michelle is just as ridiculous. Tayshia's like, "He doesn't actually care about teachers!" Lol, yes, that's the biggest issue with his cheat sheets, not that he literally labeled it "project rose" and had line graphs on personality types that get the most screen time. I hope Michelle sends him home or, better yet, throws his body over a burning pyre. It's what he deserves!  
Once Michelle hears the news, she wastes no time in going full-on teacher on his ass. She forces him to show her his cheat sheets and then marches him to his room like he she's about to break out Clayton's yardstick once they're in private. Ooooh, you're in trouuuuble. 
RYAN: My friend's wife wrote those notes!!
THE WIFE: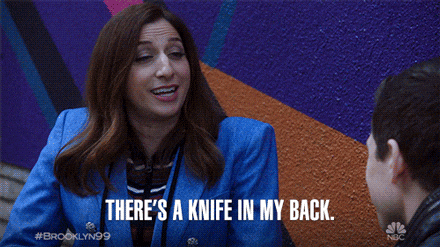 HAHAHA. I love that Ryan is blaming this on his friend's wife. Honestly, let's get her on the show. I want to hear about her part in this!
Sadly, Michelle lacks my lust for blood, and instead of requesting a medieval stocks be placed in the hotel lobby to allow her and the contestants a chance to throw fruit at Ryan's prone body for the remainder of the cocktail party, she sends him home with a cold goodbye and moves on. Booooo. 
View this post on Instagram
After Ryan leaves, ABC positively zips through the rest of the episode, and we're at the rose ceremony before we know it. The ceremony moves quickly and leaves little room for dramatics. After one long, drawn-out pause, Michelle ends up giving Casper The Friendly Ghost Joe her last rose of the evening. We say goodbye to JoMarri, Jack, Garrett, Edward, Bryan, and Brandon K (of the "show me your tits" pickup line). I can't say any of you will be missed. Until next week!
Images: ABC / Craig Sjodin; Giphy (3); tvgoldtweets, @bitchelorette_ , @bachelornation.scoop / Instagram
The Best 'Bachelorette' Recap You'll Ever Read: By All Means, Waste My Time
This week, I'm taking a break from writing your regularly scheduled Bachelorette recap in favor of providing you with a rare glimpse into my ABC burn book. That's right, ABC, welcome to your tape. Now, you might be thinking to yourself: "but Ryanne, aren't all your recaps just entries from a burn book?" Lol, you're cute. Usually (for legal purposes) I try to contain my wrath as (legally) it's a personal growth goal of mine to be less of a garbage monster and more of an emotionally functioning human being. But ABC, you have BURNED ME FOR THE LAST TIME. All bets are off now!
Here I was thinking this week we'd get to see a Hometown date Katie test out her dick jokes on unsuspecting family members in the Hyatt's best conference room. BUT NO. Instead, we are gifted with about 25 minutes of usable, interesting footage and the rest of the time we're forced to endure The Men Tell All. Here's the thing about these "tell alls": they tell nothing. It's not like I was expecting Tayshia and Kaitlyn to spill state secrets or anything, but MY GOD the most interesting thing to happen this evening involved an audience member going rogue. Where was the drama? The intrigue? The big reveals? If I wanted to watch a bunch of straight dudes compliment each other, I'd go hang out around a beer pong table at a frat party. But I digress. Let's dive into it.
ABC Goes In For The Kill Shot
Before we jump into the Men Tell All, ABC gives us one final twist in the Hometowns line-up. For weeks now, Michael A. has been winning over Katie—and casually all of America—with his blushing, sad dad act. Even if he didn't have the background story of a Nicholas Sparks character, there's just something about his affable personality that feels genuine in ways we definitely don't often see on this show. Naturally, ABC's first instinct is to obliterate that goodness. 
The episode opens with a conflicted Michael. He tells us that being so far away from his son has really been weighing on him emotionally. The producers, like the dementors they truly are, arrange for Michael to FaceTime his kid. Don't be fooled for one second into thinking they did this out of the goodness of their hearts. No, this FaceTime was a strategic maneuver designed to inflict maximum pain. 
Case in point: Michael tells his son that he loves him and misses him and the kid shrieks "daddy left because he doesn't want to see me" and then rushes off camera. DADDY LEFT BECAUSE HE DOESN'T WANT TO SEE ME. Are you kidding me with this, ABC?! While you're at it, why don't you take him out back and shoot him? It would finish the job and be kinder than putting him through this!
MICHAEL: *wavers emotionally*
ABC:

Michael ends up self-eliminating almost immediately after that call. He tells Katie that he can't focus on Hometowns and their relationship when he's this worried about his son. Look, guys, I love Michael. I do. He's a scruffy angel without wings. But he's acting like his leaving The Bachelorette early is on par with the sacrifice Harry Potter's parents made to shield him from Lord Voldemort. Honestly,  I just feel like he's already done the damage to his child's psyche. What's the harm in staying a little longer? At least he'll have a fun story for his future therapist!
Katie takes the news HARD. Her reaction feels a little over dramatic for someone she was probably going to dump later that day anyway. Be honest, Katie, are you really that upset over Michael leaving? I mean, yes he's cute and sweet and has the soul of a Christmas elf but were you actually attracted to this guy? He's just so… soft. He looks like the kind of guy whose idea of foreplay involves softly crying to Hallmark movies. 
Also, if they really wanted to, they could have worked this out. If she actually saw herself ending up with Michael, as she so tearfully proclaimed to him, then her reaction wouldn't be "I need to let you go" it would be "that's fine, go home and I'll dump everyone else and meet up with you." If there's anything I've learned living in this post-Claire Bachelorette universe, it's that there's no rules on this franchise.  
Later, during the Tell All, we get to catch up with Michael and Katie. They both seem at peace with their decisions and Katie even says she has "no regrets" about her journey. If I were her, I'd be a little regretful. Especially when Michael walked out on that stage and his stylist had taken him from daddy to zaddyyyy. Damn, he looked good. I always thought he had the sex appeal of fuzzy socks, but that grown-in beard is making me rethink my entire worldview.
In fact, I'm just gonna leave this here:
View this post on Instagram
Cat People, Am I Right?
Perhaps Michael had to sacrifice himself so that out of his ashes a phoenix could rise. And by "phoenix" I mean a grown man with a fondness for kitten costumes. As is typical for the Tell All specials, the host picks various men from the season to humiliate just a little bit extra. Their sacrificial lamb this evening? Connor. Seems like low hanging fruit to me, but by all means, carry on with your carnage, ABC.
Tayshia and Kaitlyn ask Connor to join them in the hot seat, and they proceed to replay his trauma from the season like it's a submission from America's Funniest Home Videos. Was it really necessary that they re-air that footage of Katie calling him a shitty kisser? Kaitlyn's like "is that the usual feedback you get from women after being intimate with them?" Kaitlyn!! Jesus Christ. I didn't know that in addition to drinking wine and podcasting, your hobbies also include emotionally castrating men for the fun of it! Noted. 
Connor tells us that after filming ended, he reached out to a few of his exes to ask if he was a truly "trash kisser." A TRASH KISSER. ABC, you are going to hell for this. 
Connor must look so pathetic that it upends the natural order of the universe, because all of a sudden, something happens the likes of which I have never seen on this franchise: a balcony monster gets her moment in the sun. First of all, I wasn't aware that audience members were allowed to do anything other than laugh, cry, or cringe dramatically. In fact, I'm pretty sure ABC places some sort of witch's curse upon them that binds them to those automatic settings, lest they act on their own free will and go off script. And yet, somehow, a random audience hoe has managed to break free from the mystical energy constraining her to her seat. Not only does she have the audacity to interrupt Connor's interview, but then she demands a kiss from. AND HE ACTUALLY DOES IT!! 

And it doesn't stop at one kiss! They're going to town on each other while the rest of the men openly gawk at them from behind. What am I watching here? This isn't a foam party in Miami! This is a Tell All, goddamn it. Have some respect! 
I'll tell you one thing, this would not have happened on Chris Harrison's watch. When he was running the show, he barely acknowledged the feral crowd that made up the live audience at these things. Meanwhile, Tayshia and Kaitlyn are all but handing out condoms on stage. Ladies! Save that for the commercial breaks!
Less Romance More Bromance
The majority of The Men Tell All focused on the men who were "here for the wrong reasons," but even that half-hearted attempt at manifesting hostile energy didn't take. Despite ABC's best intentions, these guys seem to genuinely care for one another. Yes, there were the Aarons and the Tres and the Karls of the group, the guys who spent the majority of this season acting out a Scooby-Doo plot line instead of focusing on building relationships. But there were also guys like Greg, who would openly weep when Michael talked about his dead wife, and guys like Andrew who ignored the drama entirely and focused on Katie. 
That bromance energy carried on into the Tell All special. There were minimal squabbles, and Thomas, the main source of their anger, didn't even show up until the last ten minutes of the special, when he literally phoned it in via Zoom. Later, when Aaron and Tre started ripping into Hunter, Connor—Connor!!—stood up for him. I guess that little kitty grew some claws after all. Meow. 
Look, was this an absolute waste of 120 minutes of my life? You bet. But I will begrudgingly admit that this is actually a good group of guys who deserve nice things. *waits to be struck by lightning* I can't wait to see how ABC decimates those tenuous relationships in Paradise!
And that's a wrap for this episode! Seriously. That's it. Until next week!
Images: ABC / Craig Sjodin; Giphy (1); @bitchelorette_ / Instagram (1); ABC (1)
The Best 'Bachelorette' Recap You'll Ever Read: Hard Up For Content
Welcome back to the best Bachelorette recap you'll ever read! Some of you informed me that you did not actually watch last week's episode, as it aired the day after July 4th and you were instead otherwise engaged still in your star-spangled bikini, cursing White Claw's good name. To that I say: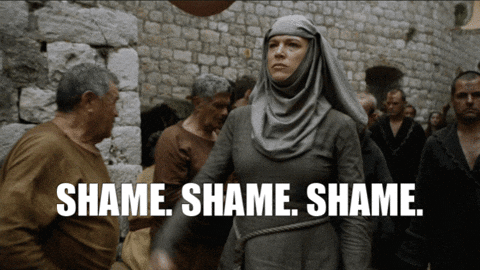 I guess some of us take our patriotic duties a little more seriously than others, mmkay?
Moving on. We're now midway into Katie's season, and I have to ask myself: what's next? Usually this is the point where ABC would haul the contestants off to some remote corner of the world to watch them deeply offend another culture or, at the very least, behave in ways that lands them on TSAs no fly list (see: Connor in that cat suit). But alas, we live in a broken world where to travel in anything less than a hazmat suit would require production to shut down for a small amount of time—and we certainly can't have that! Can you imagine the anarchy it would cause if mid-season they gave these guys a smidgen of their independence back? That's the first rule of a hostage situation!
So, with travel out of the question, how is ABC going to keep up momentum? Oh, what's that you say? They're going to put the men through a no masturbation challenge for absolutely no reason at all? Damn, they must be hard up for content. (I know, I hate myself for that one too). 
Katie tells Tayshia and Kaitlyn that a little birdie told her that the men can't stop diddling themselves between rose ceremonies. I'm sorry, but who is this little birdie?? I'm less alarmed that the men are jerking off (seriously, what did she expect? She left them alone with nothing to talk about but manscaping and pumping iron—of course they're horny!) and more concerned that there's a Peeping Tom in their midst. Chris Harrison, be honest, was it you? Are you the "little birdie"?
CHRIS HARRISON AND HIS PUBLICIST, TWO MILES OUTSIDE THE HYATT:

Katie says she wants to make the men's experience ~harder~ on the show. And then she snickers into her hands like the 14-year-old boy she actually is. She would like for the men to hold off on masturbating for the foreseeable future. Why? Lol you don't need reasons on this show! Katie dubs the challenge: WOWO (Week Off Whacking Off) but The Horny Games feels like a missed opportunity on ABC's part. For shame. 
When Katie gives the guys their challenge they act like she just asked them to give up air for a week. The Virgin is like, "I've been doing this for years!" and it's like, you said you were celibate, not clinically insane! You're telling me you've never touched your peen before? I'm genuinely worried for his mental health. Then there's Greg who looks like he's wondering if wet dreams count as self-care. That's a question only you can answer for yourself, buddy!
View this post on Instagram
Connor's reaction is perhaps the most outrageous. He's like, "no more feeding the wild stallion." FEEDING THE WILD STALLION. Okay, my libido just shriveled up and died. Can you imagine if that was your math teacher talking about the torment of not being able to "get jiggy" with himself on national television? I would have to transfer schools. 
The men spend the rest of the episode policing each other's showers and jumping out from around corners yelling "gotcha!" if a guy spends more than 90 seconds unsupervised. What's worse is that during the group date, the men feel obligated to give Katie a status update on their progress. 
THE MEN: I haven't touched myself, I swear!!
ALSO THE MEN:

Look, you don't get a gold star for keeping your hands to yourself for 24 hours! Do you even understand the meaning of self-restraint?
The drama comes to a head (again, I hate myself for these puns) when Blake sneaks into Katie's hotel room at the end of the episode. He spent the group date telling Katie about his extensive masturbation habits (he uses his right hand on Saturdays, but his left hand on Sundays!), and Katie almost seemed enamored with this declaration. He's like, "I'm just really built up." Would you like a medal for your sacrifice, sir? You've been on this show for five days. Please. 
After his makeout session with Katie he says he's ready for his "happy ending" and then the cameras promptly pan to sprinklers going off on the front lawn. So, yeah. That happened. Excuse me while I go bleach my eyeballs and pray that a  sinkhole opens up beneath my feet lest I be subjected to any more of this travesty. Mom? Can you pick me up? I hate it here. 
Hunter Gets Roasted
Aside from Katie's gag order on masturbation, the other drama in the house this week revolves around Hunter daring to breathe air in the same space as the other contestants. Apparently the guys don't like Hunter because he *checks notes* has watched this show before? Sorry, didn't realize there was a kill order out there for any person with working eyes and ears. My bad!
As if sensing things might be amiss, Katie uses the group date to get to the bottom of things. She introduces them to drag queen royalty and then announces that they must participate in a roast. She and the queens will judge their ability to creatively fillet the characters of the other men in the room. 
So, let me get this straight. Katie wants to put a bunch of men, who haven't orgasmed in days, into one room and then expects them to be able to string together sentences… humorously? Look, these guys have questionable communication skills on good days. Brendan doesn't even look like he could type an email before his morning ritual of pre-workout and jerking one out to his reflection. It seems like she's asking a lot of them… 
As I suspected, the roast is abominable. They're not so much roasting each other as they are giving each other what my boss likes to call "compliment sandwiches." So, it's not "I hate you because you're fat" it's "you're fat because I hate you." See the difference?
Also, as someone who takes great pains in roasting these people every Monday, I'm disappointed. Where are the jokes! Michael looks like every word out of his mouth is about to be an apology. Meanwhile, Greg has the audacity to read a poem straight from his dream journal. I've attended middle school sleepovers that are more vicious than this roasting. 
GREG: To the guys in this house: you're more beautiful than Cinderella, you smell like pine needles, and your face is like sunshine. 
ALSO GREG:

Christ. 
Hunter is the only one who gets consistent insults lobbed his way, but even those are subpar at best. Later, during drinks, the guys individually voice their complaints about Hunter to Katie. Aaron's like, "I want to protect you" which would mean a lot more if the guy this was coming from didn't have a whole-ass burn book devoted to the guys in this house. Despite the men's reservations about Hunter, he manages to make it through the group date relatively unscathed. 
Katie Takes Out The Trash
This week was a doozy in terms of eliminations. We started out with 11 contestants, but by the end of the episode Katie had whittled her count down to six. Aside from the group date, there were two one-on-one dates this week: Justin and Connor. Justin managed to snag a rose after their date but if you're looking for more details than that, I can't help you. The only notes I wrote down about their date was "Justin is cute but he looks like a cartoon character" and "I would make a deal with a bridge troll to never have to sit through one of these fake wedding dates ever again."
Like, why do they do this to the contestants? This feels like they're asking for a witch's curse to be placed on their love lives. You can't just don a wedding gown and write fake wedding vows and not expect a supernatural being that looks suspiciously like an Olsen twin to curse your happiness until the end of your days! So, yeah. Justin gets a rose… but at what cost??
But while sparks flew during Justin's date, the only thing flammable about Connor's date was my cheeks listening to every cringeworthy thing he said. They go on a double date with Kaitlyn and her fiancé, Jason, where they engage in typical couple-y activities. I guess Katie wanted to see if under all of that cat makeup and troublesome ukulele playing, there was a guy who was less embarrassing to be seen in public with. It's a fair concern. Honestly, the more screen time Connor gets, the more I feel like it's probable he gets bullied by the kids at his school. He's giving me serious Summer Heights High Mr. G vibes. 

The resemblance! is! uncanny!
And sure enough, after one kiss with Connor, Katie is reevaluating her feelings for him. She shows up to his hotel room crying and he's like, "it's okay, I know where this is going, just breathe." I KNOW WHERE THIS IS GOING, JUST BREATHE. Ooof I felt that in the depths of my cold, dead heart. I know I give this guy a lot of sh*t but even for me this feels like an especially harsh dumping.
Katie even says kissing him is like kissing her cousin (I paraphrase). She's like, "I know I can be honest with you, which is why I'm telling you that it's not you, it's your kissing." Wowwwww. Like did she really have to go there? Couldn't she have just left it at "there's no spark"?? You know he's about to go home and never a kiss another human being for the rest of his natural born life. 
But that's not even the worst part of this dumping! The worst part is they make Connor walk of shame back to the men. Normally, a producer or ABC's least favorite intern, will quietly pick up their suitcases so the men aren't humiliated for a second time. Not so for Connor. They can't even let him have the last shred of his dignity.
To be fair though, the  guys are acting more hysterical about saying goodbye to him than Katie was. Let's hope these tears are over friendship and not because they guys are worried that with their teacher/SoulCycle instructor gone they wont have a physical outlet to get rid of their energy and are panicked about accidentally masturbating all over the place. I can picture it now: the entire resort just covered in seminal fluid as the manager of the Hyatt weeps quietly in the corner. 
At least SOMEONE thought he was a good kisser 😘 #thebachelorette #BachelorNation pic.twitter.com/57Cn7M4cuy

— Adrian Funtimes (@AdrianFunTimes) July 13, 2021
And the carnage doesn't end with Connor. No, it's a blood bath this evening. During the rose ceremony, Katie lets go of four more guys. She takes the men's advice and dismisses Hunter from the house… but also sends all his haters packing too. Tre, Aaron, and Box Guy all get sent home, which leaves Michael, The Virgin, Greg, Andrew, Justin, and Brendan (the Canadian firefighter with not one distinguishable quality to his name) to duke it out for Hometown spots next week. Until then!
Images: ABC/Craig Sjodin; Giphy (4); @adrianfuntimes /Twitter (1); @bitchelorette_ /Instagram (1)
The Best 'Bachelorette' Recap You'll Ever Read: There's No Crying In Bash Ball
Hello, Bachelor fam, and welcome back to your regularly scheduled Bachelorette recap! Yes, it's the day after July 4th and, yes, ABC had the audacity to air a new episode while their audience is violently hungover. It's fine. I'm only having to pause the episode every three seconds to pray for death and chug my Gatorade. IT'S FINE. 
What Do We Really Know About Blake?
Going into this week, Blake's sudden entrance into the house is still a massive storyline. If you'll recall, Blake scored the final rose at last week's rose ceremony despite the fact that 1) he was not present at the actual rose ceremony, and 2) he received his rose whilst wearing nothing but a retainer and his underoos, like a seventh grade boy before he crank calls his math teacher. To each their own, Katie, I suppose. 
Katie is worried that the men won't take the news well and goes to host Kaitlyn for advice. Kaitlyn had a similar experience during her own season of The Bachelorette when she severed the Bachelor Mansion's magical wards and let an evil spirit slither into the house in the form of Nick Viall. They both shrug and laugh like, what's the worst that could happen lol? And I think they're forgetting what a scourge on this earth Nick's time on the franchise was. Do we not remember how ABC held us hostage while Nick terrorized our television screens for four different seasons of this godforsaken franchise? I still have nightmares about him licking his lips in those chunky knit turtlenecks. That's the worst that could happen!!

Truly haunting
Katie decides that the best way to deliver the news is gently, with great care and respect for all the parties involved. So, she gives Blake gets the first one-on-one date of the week and tells the guys not to worry, there's just some "great chemistry there" that she wants to explore. Katie! Talk about shooting a man's horse! Look, I'm not going to tell you how to do your job, but this crowd that looks like at minimum they each drink 12 scoops of pre-workout a day. Their nerves are so frayed they'd jump that lamp if Katie expressed too much interest in it.  
On that note, Katie takes Blake for a romantic horseback ride. It's all fine and good but I literally cannot stop thinking about Blake's job description. His bio reads "wildlife advocate" which is a vague and meaningless title that at the very least suggests he's an animal person, AND YET, this big wilderness guy cannot get that damn horse to heel to him for him. He's like, "how do I make it go??" How do you make it go? What are you, a 16-year-old girl crying through her dad's lesson on driving stick shift? I thought this was your profession! Horses are like, the most domesticated wildlife out there! He looks about as comfortable with the wildlife as I do trying to fill out a W2 form. 
I was so disturbed at how bad he is with animals that I even looked him up on Instagram to see if I could glean some more details on his job title and, let me tell you, it's suspect at best. There are several selfies of him posing with various wild animals but all the images look cropped and are mostly up-close shots. What are we cropping out, Blake? It makes me wonder that if the full frame of these photos would reveal that he's actually handling these animals under the supervision of a petting zoo. Like, are you a wildlife advocate or do you just occasionally donate money to your local humane society? What is the truth? And what else have you been lying about, Blake? If that's even your real name!
View this post on Instagram
You be the judge…
I've been struggling to understand Katie's immediate connection with Blake. As I've said before, Blake just doesn't do it for me. And by "do it for me" I mean every time he speaks, my libido physically shrivels up and dies. But they do seem very into each other. Conversation flows between the two of them in a way that's sort of unnatural for a first date. At dinner he asks Katie about her journey to sex positivity, and I think I get his appeal even more. Once again, Katie rehashes her traumatic nonconsensual sexual experience and Blake handles it well. I'm sure he wasn't at all expecting her to launch into that kind of deeply personal territory, but he just goes with it in a way that feels genuine and supportive. 
And it works! By the end of the date they're making out on an abandoned dance floor while a band, that looks like they would pull a Jennifer's Body and sacrifice a high school cheerleader for this not to be the make-or-break moment of their career, strums along in the background. All is right in The Bachelorette universe. 

A Brief Break In Your Programming To Gush About Andrew S
Andrew S gets the other one-on-one date of the week, and I could not be more pleased. I'll admit, when Andrew first graced our television screens and his immediate play to enter the house was to lie his ass off to Katie with that fake English accent, I was almost certain I would hate everything about this guy. But week after week he continues to impress me. When the Thomas situation last week had the rest of the guys in the house acting less like romantic, supportive partners and more like angry TV dads in a sitcom about teenage daughters dating, Andrew was the only one to suggest that Katie is a grown-ass woman who can make her own decisions about the men she chooses to spend her time with. We love to see it. He's just consistently non-dramatic and it's refreshing to say the least.
Also, that smile: 
View this post on Instagram
That being said, their date is trash. I'm not sure who planned this excursion (and I'm using that term loosely here) but Andrew deserved so much better. While Blake got a scenic horseback ride and a romantic picnic, Andrew is tasked with answering riddles hanging from a tree like he's an extra in Pocahontas and this is Mother freaking Willow. Twinkle lights don't make this a romantic date, ABC!
At least Andrew is a good sport about all of this. He answers all of the tree's riddles, even the ones that force him to pretend he finds Katie's dance moves sexy. They both seem to think they have a lot in common, even if the only thing they've agreed upon thus far is that they don't hate Sundays and both like brunch. Can you imagine if one of them admitted that they hated brunch? How un-American.
ANDREW: I'm so glad we're doing this, I'm finding out we both have so much in common!
WHAT THEY HAVE IN COMMON: 

Honestly, I've made a relationship work off of less. 
During the dinner/drinks portion of the evening, their connection seems to deepen even more. Andrew opens up about his strained relationship with his dad and his past struggles in interracial relationships. When he talked about how his ex was hesitant to have children with him because she wasn't sure she wanted mixed children, my heart actually broke for him. Okay, Andrew is my favorite. I don't even want him for Katie, I want him for me. Andrew, if you're reading this, I am reading every single one of my DMs and would answer literally anything you sent me even if it's only emojis. 
There's No Crying In Bash Ball
Shortly after Katie announces Blake's arrival in the house, she decides to test the tenuous grasp the men have over their own emotions by hosting a group date disguised as an athletic thunderdome. Smart. Clearly, she's choosing not to pick up on any of the palpable hostility in the house. Katie, is it really in your best interest to throw a bunch of guys whose diets consist of red meat and protein powder into a televised Greek gladiator games? Hmm? Think about it. 
Of course, ABC can't come right out and call it that. No, this is Bash Ball, a totally-not-made-up  game that appears to be a distorted version of both rugby and basketball that has two main purposes: to humiliate and to maim. The humiliation aspect comes when the men are forced to don wrestling uniforms with shocking hem lengths and Katie's name all but bedazzled on their asses. I've seen less revealing workout sets in the clearance section of a Bebe. Michael in particular looks scandalized at how he's going to explain to his young children that daddy showing his nipples on live television is somehow a noble quest for love. Good luck with that, buddy.

Then there's the intent to maim. Every season ABC awards the most bloodthirsty of producers for coming up with some demented sports situation that results in bodily harm and outs at least five of the contestants as sociopathic. This season is no different. Perhaps no one has revealed their true self more than Hunter. The bloodlust radiating off of him on this field right now is absolutely astonishing. He looks like the type who psyched himself up in the locker room by pounding raw eggs and and violently masturbating to Braveheart.
HUNTER PREPPING FOR THIS GROUP DATE: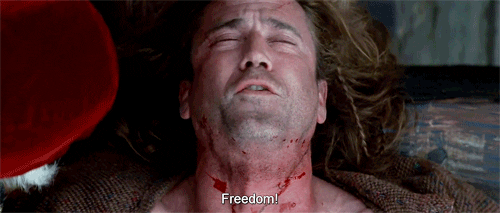 And what do you know? Hunter is the first to draw blood on the field when he tackles the sh*t out of Virgin Mike and practically bathes in his blood, he's so high off the carnage. This results in the rest of the men losing all semblance of self-control and launching into uncoordinated attacks all over the damn field. At one point Single Dad Michael gets injured. It's a harrowing moment in which a man who survived the death of his spouse is curled in the fetal position, shaking uncontrollably and looking like he might vomit into the grass, as production has the audacity to zoom in on his ass to emphasize the bedazzled hearts on his uniform. Jesus Christ, ABC. Show some respect!
It turns out Michael is fine—he's not hurt, he's just above the age of 26! But Katie still calls off the game and invites everyone to the cocktail portion of the date. While the rest of the guys look humbled by their behavior on the field, especially after Michael reveals that today is his dead wife's birthday and instead of grieving privately, production has gussied him up in a slutty wrestler's costume and then let loose a hoard of men on him who suffer from anger management issues. Greg is openly sobbing by the time Michael is done speaking. Meanwhile, Hunter is manically rubbing his hands together and is like, "yeah today was fun wasn't it?"
What's crazy is how Katie doesn't see any of this. Though he comes off as overly aggressive and cocky towards the men, he uses the opposite strategy with Katie. Sure, he's the same guy who got a hard-on from watching a single father practically dislocate his shoulder, but look Katie, he has pictures of his kids! Damn. He knows how to play the game, I'll give him that. 
Tensions in the house remain heightened between Hunter and the rest of the men during the rose ceremony. Even though Hunter snagged himself a rose at the group date (seriously, how did that happen?), he still wants more alone time with Katie. He doesn't give a sh*t about the men in the house who don't have a rose. He's William F*cking Wallace and he'll do what he wants. 
Cut to James, aka Box Guy, looking less than thrilled. Honestly, I can't take this dude seriously either. He's decked in all black, from his turtleneck to his skin-tight pants, with only a tiny chain necklace to break up his outfit.  I'm shrieking. He looks like a Rocky and Bullwinkle villain. 

I mean… the similarities are uncanny. 
All of this tension and drama ultimately leads to nothing. The episode ends with a regular ole rose ceremony. Boooo. Here's who moves on to next week: Blake, Hunter, and Andrew S., Greg, Aaron, Michael, Connor the Cat Man, James/Box Guy, Justin, Mike, Brendan, and Tre. Until next week, pals!
Images: Giphy (3); @andrewzspencer /Instagram (1); @blakemoynes /Instagram (1)