The Best 'Bachelorette' Recap You'll Ever Read: And We're… Happy About This?
Welcome back to your favorite Bachelorette recap! If you were hoping to see happy endings for our gals Gabby and Rachel—or at least some sliver of healing after the trauma of having to fake being into Clayton's foreplay only to be dumped 24 hours later—well, it's not that kind of program, kids! What kind of program is it? Apparently the kind that slow-smokes the emotional sanity of two previously perfectly normal women like it's a rack of ribs at the family reunion barbecue. You gotta love ABC's consistency. 
For most of this season, I sat in my humble abode, guzzling wine in quantities that would not be approved by a medical professional, steadily chanting "men are garbage, men are garbage, men are GARBAGE," in the hopes that if I chanted it enough it would manifest itself into existence. Imagine the sounds of Gabby and Rachel's sobs triggering some sort of biological reaction in which the men transformed, Animorphs-style, into the saddest, least desirable item at a yard sale. 

That is the bright future that I wanted for them!! But alas, we will get no such reprieve. 
Part one of the season finale aired last Tuesday, and I have seen more optimism in a History Channel special about plagues. Both Gabby and Rachel had started to realize that the happy ending ABC promised them, the ending that involved engagement and marriage and an onslaught of new Instagram followers, might never even happen because the men just couldn't seem to get on board. This is what happens when you make deals with bridge trolls calling themselves Neil Lane! I tried to warn you, ladies.
Which brings us to tonight. We are back in the pits of hell, where the audience sits in angry silence. This is juxtaposed with the white noise machine ABC brought out to subtly impose "calming wave" sounds upon the crowd. I guess they're worried that this live audience, fueled on complimentary champagne and a collective feminine rage that could crumble cities with its force, might go all Pride Rock on the men and rip them limb-from-limb for America's viewing pleasure. A girl can dream. 
And then there's Jesse Palmer who is back to using "After the Final Rose" as his own personal audition tape for Juilliard. "It feels like there's been more scandal and betrayal than true love," Jesse says, and yes, he has been practicing his "serious" monologue.
It's giving me this:

Before we even start with the proposals, Jesse threatens that we will need to consume more wine to get through the next 2.5 hours of programming. The Pavlovian response I have to this man… he says "jump," I say "how many glasses??"
The episode starts, and already the energy is giving "the call is coming from inside the house." To enhance this vibe, ABC makes a point to include footage of Gabby and Rachel gushing over what great guys they have left. "Our literal dream guys," Gabby swoons about a man who has the haircut of an Animal House extra. "DREAM," Rachel emphasizes as Tino practices dissociating from his body in the next room. 
"Dream" feels like a strong word to use here. "Total body hallucination as the result of surviving a six-week hostage situation" is perhaps more accurate. But whatever makes you happy, ladies!
Tino Did WHAT Now?!
Now we get into the real drama. The finale is split into thirds: part one is Rachel's journey, part two is Gabby's journey, and part three is ABC's half-hearted attempt at gassing up the crowd for the new season of The Bachelor (more on that later). We kick things off with Rachel's proposal. All I can say is that watching her engagement is a wild exercise in cognitive dissonance. On screen, we see Rachel practically bursting with joy. She shows up to the proposal spot already plotting their farmhouse-style wedding, down to the monogrammed mason jars. I have never seen a woman look so sure about a man who sweats that much. This is juxtaposed with shots of Rachel in real-time, looking like she would rather go back to sniffing contestants' armpits than relive this moment.
It gets cringier when Tino starts in on his speech and says that this love is "never going away." Turns out the "never" part lasted about 3-5 business days. 
ABC doesn't even have any footage of them as a happy couple. Instead, they pan back to Jesse's hell realm, where he asks Rachel what the hell happened post-filming. "Catch me up!" Jesse says, but what he really means is "where did you bury Tino's body?" Jesse! That's one secret she'll never tell. 
Rachel says that post-filming, she and Tino struggled in their relationship. There were long-distance growing pains and trust issues with watching Rachel date other guys. By the time the season was aired, Rachel and Tino were in a bad place. I would argue that entire season was a bad place, but fine. Carry on.
It's at this point that Tino apparently sheds his human skin to reveal his true nature. He's not Rachel's forever guy, but actually Axe body spray taken human form. Rachel says that during this "bad time" in their relationship, he cheated. 
ME ON MY COUCH, ALREADY TWO GLASSES OF WINE DEEP: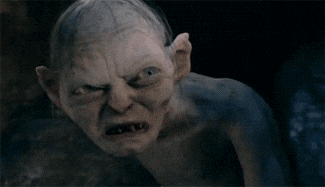 EXCUSE ME?! You're telling me this man couldn't even keep it in his pants for the 90 days it takes ABC to edit and air this show? Not only did Tino cheat, but he apparently called Rachel and begged her not to tell anyone so they could fake it through ATFR. THE AUDACITY OF THIS MAN. 
"He only cares about his image," Rachel says, "he doesn't care about me." And isn't that the crux of it? Look, in the grand scheme of things is a kiss that big of a deal? No. Especially when you've only known your fiancé for a short period of time, a period of time in which she was very transparently dating other people. Yes, he promised her unwavering commitment and (lol) honesty. Yes, he lied to her. But I think Rachel would have probably forgiven him for the kiss had he not asked her to fake it for the show. She already faked a few things in the Fantasy Suites for him. She can only fake so much. 
Jesse Palmer is a messy bitch. He tells us that he has footage of a confrontation between Tino and Rachel post-cheating reveal. He almost cackles in excitement at the news. You may want to tone down that unrestrained glee at watching Rachel's life implode, Jesse. It's tacky. 
The footage shows the two meeting at an undisclosed location. Rachel looks calm, cool, collected; Tino looks like that kid who put a book down his pants to avoid getting spanked. This doesn't mean that Tino came to the confrontation empty-handed. Oh no! He came armed with a dream journal, the pages filled, I'm sure, with his serial killer scrawl. While the purpose of the dream journal has yet to be revealed, I'm worried that he's about to do something absolutely unhinged like put his feelings into a song. 
TINO: Would you like to go first?
RACHEL: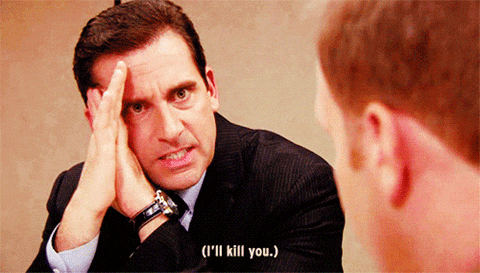 WOULD YOU LIKE TO GO FIRST. Do you have a brain injury, Tino?? My god! What is wrong with you?
It turns out that the purpose of the dream journal is not to assault our eardrums with a song or reveal the secrets of Tom Riddle (my second guess). Instead, Tino used it to secretly record their conversations, supposedly verbatim, so he could read from it here today like he's giving the last rites at his own execution. Rachel should take that journal from his hand and smack him with it. 
Tino tries to clarify the cheating thing by saying it wasn't with some random girl, but rather with a girl he had a flirtation with before the show. And that makes it… better? Oh, Tino. That little reveal is not doing what you think it's doing for your credibility. 
Incredibly, Tino tries to turn the whole thing on Rachel. It's her fault he kissed that girl. She drove him to it by saying she wouldn't wear her engagement ring at ATFR and accusing him of trying to be the next Bachelor.
I seriously can't wait for him to face this live viewing party. The carnage these people are about to unleash. They didn't get their day in court with Hayden "These Bachelorettes Are A Bunch of Bitches" Markowitz at the Men Tell All. They've been whetting their rage appetites ever since. 
JESSE PALMER: Alright, everybody, let's all welcome Tino to the stage!
THE AUDIENCE WELCOMING TINO TO THE STAGE: 

Tino says that he finally wants to take responsibility for his actions. He's the one that cheated; his actions are on him. And then he looks anxiously to stage left, where a producer is holding his dream journal over a fire off-screen.  
I still think we aren't getting the full story. They keep alluding to "hard times" in their relationship. These hard times are allegedly the catalyst for Tino's cheating, but they refuse to divulge the specifics on camera.
"There were things that production didn't air, that we both don't want to air, but do you want me to talk about it?" Rachel threatens Tino. All the while her eyes are saying she will spill national secrets if it helps to destroy this man on national television. But what is the "it" that they don't want talked about?! I worry they're two consenting adults who like to have sex in front of their beanie baby collection. I wouldn't put it past them. 
But all hope is not lost for Rachel. Tino may have broken her trust in men, but Aven is here, and he is ready to pick up the pieces. Maybe Aven's showing up unannounced at the finale was because he truly wants another shot with Rachel. Or, maybe ABC just hired him to humiliate Tino one final time, just in case his manhood wasn't shriveled up enough. We'll never know! Rachel and Aven ride off into the sunset together, where I hope they can build a strong romantic relationship off stabbing the ill-wish doll Rachel made out of the skins of Tino's journals. 
Good luck kids!
Erich Bends The Knee
Last time we checked in with Gabby and Erich's love story, Erich was just telling Gabby that he only wants to date her. You better be joking, bitch. Gabby is 31! Her reproductive organs are rotting like a banana one day after purchase. She doesn't have time for you to sort out your commitment issues. 
Nevertheless, on proposal day Erich shows up. Gabby tells him that she loves him and she trusts him despite the fact that every bird in Mexico is currently telling her to do the opposite. Dear god, you can barely hear her speech over those squawks. It's like something out of Pet Sematary. These birds must be trying to warn her. They're yelling "check the yearbook!"
It seems no one is going to acknowledge the bird apocalypse hijacking this proposal. After Gabby gets done laying her heart on the line, Erich starts in on his speech. 
ERICH: It's you and me until the wheels fall off.
THE WHEELS: 

Well, he certainly follows through on his promises!
Despite Erich's original hesitations, he proposes and Gabby accepts. Look, I know Erich is problematic and all, but I still believe in them! Call me crazy! There's just something about their chemistry that you can't deny. It may not be shiny and Instagram-perfect, but it's there and I'm rooting for it. 

Am I broken? They're so cute! I, mean, if dragging each other on social media isn't love then I don't know what is!!
Back in Jesse Palmer's hell realm, we find out that Gabby and Erich are still together. But that doesn't mean Erich is completely off the hook. Jesse does interrogate him about his recent run of bad PR. Specifically, he asks about the leaked text messages from Erich's ex that indicate he was only on the show to advance his career. (What career does he have again?? Funemployed seems like the only professional space that would consider a fauxhawk business casual). 
Erich, having seen Tino limp off stage earlier like a maimed gazelle, immediately takes accountability for his actions. He admits to leading this girl on and being too cowardly to tell her the real reason he wanted to stop seeing her. This is all his fault and he wishes he was more direct with her. A man admitting he was wrong? And meaning it? It couldn't be. I think the foundation beneath my feet just shook. On a less positive note, we get exactly zero discussion of the blackface yearbook photo. Like I said before, ABC is nothing if not consistent.
We Asked For A Bachelor, Not A Blowup Doll
And now for the moment we've all been waiting for: who will be our next Bachelor? Will it be Nate the single dad? Will it be Ethan of "baby back bitch" fame? (Btw, you were right about that, Ethan). No, on both counts. Our next Bachelor is Rachel's third runner-up: Zach.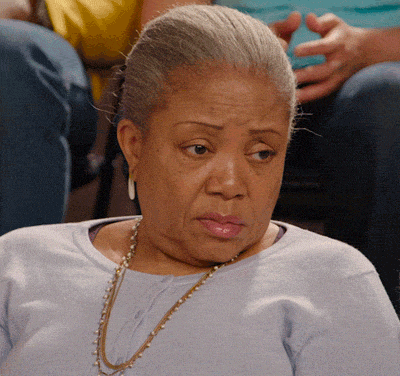 They might as well have made Earl Grey tea the next Bachelor for all of the excitement this announcement ignites. We asked for a real leading man, not a dude with less substance than a blowup doll. 
And that's all she wrote, kids! I will not be talking about the absolute farce that was ABC polluting Gabby's happy ending by parading Zach's girls out during the last 45 minutes of the show. Not only did Gabby and Rachel have to share their season, but now they have to share their finale? No, I'm sorry. I simply won't stand for it. You may have made Erich bend the knee, but you won't make me!
See everyone next week for Bachelor in Paradise!
Images: ABC/Craig Sjodin; Giphy (5); @ryanneprobst (2); @erich_schwer /Instagram (1)
The Best 'Bachelorette' Recap You'll Ever Read: Waste My Time, ABC, You Know How That Thrills Me
Welcome back to your favorite Bachelorette recap! Last week, Gabby and Rachel headed home with their men and it was… certainly something. Give these ladies a Purple Hearts, because they have seen some shit. Gabby spent a harrowing 24 hours in both Florida and New Orleans, while Rachel faced off for Middle Earth with Tino's dad and discovered that Tyler's entrepreneurial ventures amounted to renting a Ms. Pac-Man machine somewhere on a boardwalk in New Jersey. 
But if you thought there would be any sort of resolution from hometowns, think again, because this week ABC is delighting us with two hours of men explaining things to us. As if that isn't my whole damn life, but carry on. Be prepared to watch a room full of America's supposed "eligible bachelors" remind us why therapy is important. There will be screaming, there will be yelling, there will be Meatball refusing to tell us his legal name. Let's get into it! 
Hometown #7: Aven In Salem, Massachusetts
Before the men fight it out gladiator-style for relevancy and Instagram followers, we've got to round out hometowns with Aven's date in Salem, Massachusetts. This should be fun. I can't think of a better spot to foster deep, romantic feelings than the first place in American history where men fucked over women en masse. 
Rachel seems worried that their relationship is as cursed as Aven's bloodline. He mentioned several episodes back that his parents have never liked the girls he's brought home to meet them. She doesn't want his parents to hate her. She actually can't have his parents hate her. Tino's dad is already demanding a lot from her. He wants her to write a 500-word essay, written in her own blood, on why she likes his son, and then to track down Voldemort's seven horcruxes. She can't take on any more parental hostility at the moment. 
I shouldn't have worried, because Aven has been thinking about ways they can ensure his parents root for their love story. What does his rock-solid plan entail? A visit to see the "Love Witch", of course!
RACHEL IN THIS WICCAN STORE RN: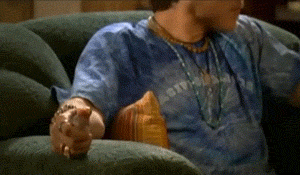 I've never seen Rachel's face light up quite like at the mention of half-priced crystals. Of course Rachel is into crystals. That is the most white girl shit I've ever heard. I worry she's also the type that needs to consult her psychic before making basic adult decisions. 
The Love Witch wants to do a love spell, because nothing says "unbreakable bond" like words chanted directly from an Urban Outfitters basic bitchcraft spell book. As if the universe can sense a white girl trying to change her fate, Rachel's good vibes come crashing down—along with the table carrying the weight of their spell. I love that their love spell just chose to spontaneously combust rather than enter the world. Not a good sign, girlie. Your moon isn't even rising right now!
Next up: meeting the parents. My first reaction upon seeing Aven's parents is that the Wiccan store/love spell date suddenly makes so much more sense. His mom is definitely the type to charge her moonstones. It's also incredibly obvious how his parents ended up divorced. Aven's dad is the type to talk about how romance is more than fancy dinners and romantic trips, and Aven's mom is a woman in her 50s with a nose ring. The one thing they agree on is that they support their son and, begrudgingly, Rachel. But don't worry, Aven's mom is already communing with the spirits to bless their union with happiness and a prosperous lineage of women. Aven's dad will be ready and waiting with the divorce lawyer. 
The Men Tell All… Or At Least, Whatever Their Brand Partners Allow In Between Breaks Of Their SponCon
What occurs next is a 90-minute montage of ads, trailers, and promotions. The last time someone was selling me something this hard, I accidentally liked my sorority sister's IG story about her CBD business. Suddenly, the Euro trip budget makes so much more sense. Here I thought ABC's bountiful budget was the result of the showrunners performing a human sacrifice of their least lucrative Bachelor contestants. Instead, it appears to be the result of ABC selling what little soul it has left to any advertiser willing to shill out for prime Tell All real estate. So, in a sense, they are still performing a sacrifice, just of our remaining brain cells. 
No one is earning their paycheck more than Jesse Palmer. After spending an entire season practically being green-screened into each episode, the man is front and center for tonight's Tell All. He tells us that we won't get a rose ceremony tonight (all the men apparently make it to Fantasy Suites). He can't be bothered to air that footage when he's got Meatball in front of a studio audience ready to lather himself in marinara sauce.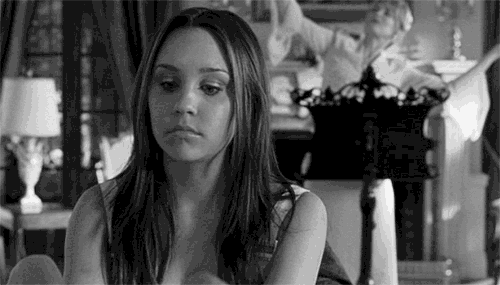 I cannot emphasize enough how little tea is spilled. By all means, ABC, waste my time. You know how that thrills me. I'll spare you the monotonous details and give you the highlights:
Jacob: Jacob was the guy this season who looked like he would have banged your mom the summer he lifeguarded at your neighborhood pool. He also told Gabby (to her face!) that she is the last woman on earth he would date. Him! A man whose entire sexual appeal is affixed to the tiny bun he wears on his head! Because of his faux pas, he spends the Tell All doing major image rehab. He seems sincere enough. I mean, it's not often that you witness a man say "I was wrong" without immediately adding the caveat of "BUT" to his statement. He says that he shouldn't have disregarded Gabby's feelings. He also says that he's trying to change. His black silk shirt says otherwise, but I suppose only time (and a free Mexican vacation) will tell if the change holds.
Roby: Roby came to the Tell All dressed in full Draco Malfoy cosplay. Roby, you'll recall, was the magician Gabby and Rachel eliminated on night one because, well, come on. If they wanted to introduce their parents to an adult magician, they would have continued to online date. He does have one great line from the Tell All. After giving us his opinion on the romantic flip-floppers of this season, he dramatically screams "You need to grow some balls, Meatball!" How long do we think he was workshopping that?
Hayden: Hayden, a man who used the story of his dying dog as an excuse for calling the Bachelorettes "bitches", refused to come to The Men Tell All. Imagine that. He preferred not to be burned at the stake by a crowd full of women drunk off complimentary champagne. Honestly, the odds weren't in his favor. We'll always have my fantasy!
Logan: If we can't tar and feather Hayden, Jesse Palmer will just have to move on to his next human sacrifice: Logan. But even that public roasting lacks drama. Logan basically denies any wrongdoing and after two minutes of benign push-back, he ends his time in the hot seat by announcing his spot on Paradise. So, let me get this straight. The man plays with the emotions of a hot nurse and a hot pilot like the Bachelor mansion is his own goddamn Chuck E. Cheese, and he gets rewarded with a free trip to Mexico? This is what you're telling me??
View this post on Instagram
Nate: If anything, Nate spends the most time in the hot seat. Jesse holds his feet over the fire for a whole five minutes while he grills him on social media rumors. Allegedly, prior to coming on the show, Nate had dated two girls at the same time, one of whom he dated for a year and a half and never even told he had a daughter. Just when I was starting to think men should be allowed to breathe the same air as me, they go and prove me wrong again. Smdh. To his credit, he does come clean about the rumors. He says it was all true, but he was a different man then. He didn't even have an Instagram sponsorship yet! Oh, Nate. I was rooting for you, we were all rooting for you!
Meatball: If you thought the episode wouldn't end with Meatball rolling his body through a Slip 'N Slide of marinara sauce, well, think again. I've seen a lot of shit during these Tell Alls, but the sight of Chef Boyardee rolling down Meatball's newly-waxed chest is a thing that will haunt my nightmares indefinitely. *shudders*
And that's all she wrote, kids! Seriously, there is nothing else to write. Feel grateful that you were not contractually obligated to sit through two hours of trailers and commercials for the sake of "content." Until next week!
Images: ABC/Craig Sjodin; Giphy (2); @thebetchelor /Instagram (1)
The Best 'Bachelorette' Recap You'll Ever Read: Hometowns Are On The Horizon
Welcome back to the best Bachelorette recap you'll ever read! Once again, our Bachelorettes and the men who humble them are on a cruise ship bound for nowhere. The last time a ship that size was so tragically fated, Leo DiCaprio was gambling for a ticket onto the Titanic. Except in the case of The Bachelorette, humanity's ruin isn't at the expense of an iceberg, just a man named Logan. 
Speaking of He Who Must Not Be Named, last week Logan made the very harrowing decision to switch teams and follow his hard-on—ack, sorry! I meant heart. He made the very harrowing decision to follow his heart. (It's just coincidental that his penis is also the anatomical location of his moral center). Logan told Rachel that though he's spent weeks getting to know everything about her and only moments getting to know the very surface level of Gabby, he would rather pursue a meaningful relationship with that surface. And they say all the good ones are gone!
Incredibly, Logan is barely a blip on the radar this episode. Why? Because next week the S.S. Fuckboy is setting sail for hometowns. That's right: hometowns are on the horizon, and the stakes could not be higher for Gabby and Rachel. They're about to meet these guys' families, enter their childhood homes, see which one of them still has a crusty Playboy shoved under his mattress, and which one of them is a little too enthusiastic about kissing his mom hello. 
If it feels like we barely know the guys, imagine how Gabby and Rachel must feel! Up until a few weeks ago, rose ceremonies were still operating like thinly-veiled orgies, and now they're supposed to have "connected" enough with these guys to decide whose family is worth meeting?
As if to emphasize the direness of the ladies' situation, the episode opens with shots of a totally barren cruise. It's bone chilling to behold. This week, the gang is ending their Euro trip in Amsterdam. Personally, Amsterdam is not the place where I would want to decide who I take home to mom. It's the place where I would want to decide which edible to take before noon, but that's about it.
On that note, let's get into the good, the bad, the sad, and some other things from the episode! 
The Good: Rachel Is Allowed One Nice Thing 
For most of this season, Rachel has been less focused on her journey to find love and more focused on the battle for her eternal soul. I'm not sure what Rachel did in a past life to offend ABC's dark lords, but they are running her storyline like it's a very specific ring of Hell. You know, the ring where the false prophets and sorcerers all congregate to languish for eternity. Except these prophets and sorcerers have names like Hayden and Logan, and their brand of torture is utilizing their working vocal cords. 
But this week, Rachel must have made the appropriate human sacrifices, because production is finally, finally cutting her a break. For once, none of the men are rejecting her, embarrassing her, or using their dying dog for sympathy points. Truly a miracle. 
Rachel's peak has to be her one-on-one date with Zach. Remember, these two have already had a one-on-one date together (who could forget the fake red carpet and the saddest struggling actors in all of LA pretending to be "paparazzi"). Bonds were forged that day when they realized that at one point in their lives they were both children and have been near a plane. That bond strengthens during today's date as they ride bikes and desecrate tulip fields. 
This date is mostly just a waste of all of our time, as we know that Zach is definitely going to Hometowns. Very early on in the date, Rachel says that she would be "honored to meet the people that raised that man," a phrase I've literally never said in my life. Honored to meet? More like "my therapist demands that I forgive the people that raised this man." 
Their date is exactly the format we'd expect with hometowns a week away. Rachel wears a dress that I don't understand. Zach lets his trauma show during dinner—but the acceptable kind of trauma, not a red-flag kind of trauma. They make out. Rachel says she can't wait to meet his family. She gives him the rose.
My problem with Rachel's relationships is that she says things like "we can be goofy!!", and then prompts Zach to take Polaroid pictures of her. Meanwhile in Gabby's relationships, she's having an existential crisis about motherhood (more on that later). Rachel's journey is just so… one-dimensional. It makes it hard for me to root for her. Don't get me wrong—I'm glad the men aren't slicing into her self-esteem like it's one of those delicate Dutch cheeses—but her dates have a decidedly animatronic feel to them. At least when she's crying I see genuine human emotion from her. Sometimes when she's on these "romantic" dates, carnival ride-clowns have more realistic facial expressions than what she plasters to her face. 
RACHEL WHEN PRODUCTION TELLS HER TO ACT IN LOVE: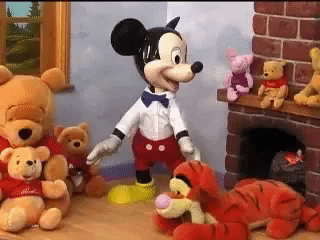 The Bad: Mistress Decides Who Meets The Mothers
How do you decide if you want to meet a guy's mother? See which of them survives having a strange Dutch woman in head-to-toe leather tickle their feet and pour hot wax on their crotch without accidentally climaxing or involuntarily whispering "yes, mommy." To each their own, I suppose. 
Gabby's group date is S&M-themed, which is fun because I'm pretty sure the kinkiest thing these guys have ever done is picked up their girlfriend's copy of 50 Shades of Grey and used it as a coaster. Mistress Susie tells the men that she wants to get down and dirty. It's time to talk about s-e-x. The reactions around the room are priceless. Erich and his mullet look absolutely petrified, Johnny is unsuccessfully trying to hide the bulge in his pants that grows every time Mistress cracks that whip, and Jason straight up says this is his worst nightmare. You and me both, buddy. 
First question from Mistress: do they know how to treat a woman in the bedroom? I love that they all don't immediately raise their hands. Honestly, Mistress, take a good look around you. That man has a mullet. Do you think he knows where a woman's clit is?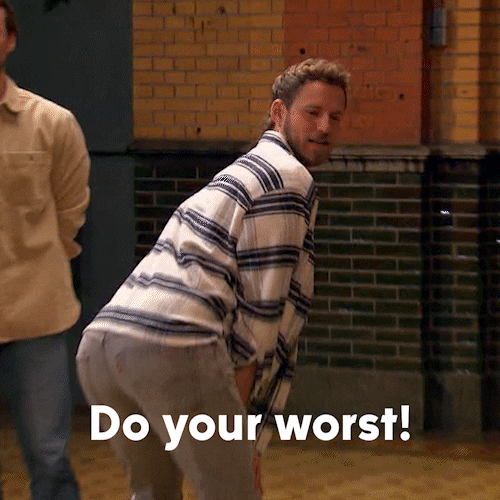 Jesus Christ. No, he does not. 
I will say, it is fun to watch a room full of men be tortured in a random Amsterdam basement. At one point, they're all forced to lie in a circle, half-naked and blindfolded, as Gabby and Mistress defile their six-packs with hot wax and chocolate sauce. In any other context this would be a deleted scene from Taken, not ABC's warped version of romantic foreplay. 
The nudity extends into Rachel's group date as well. She takes her guys on a stroll through the streets of Amsterdam. It's all very casual and touristy until the men start leading her off into different secluded corners to make out with her in earnest. What must the locals think of these public displays of affection? One random guy after another walks off with her to various side streets and park benches and returns with his hair askew and bearing a satisfied smirk? What are they supposed to think is happening over there??
HOW RACHEL THINKS THIS DATE LOOKS: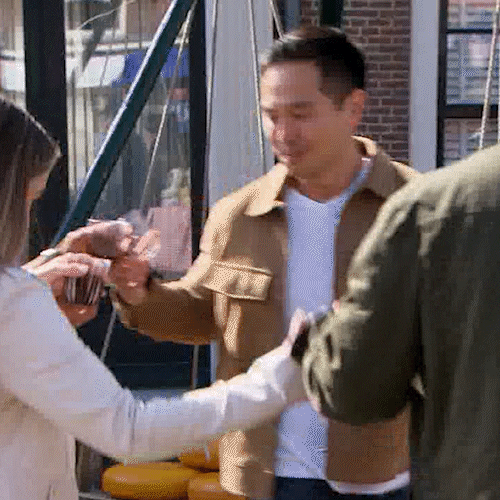 HOW THE AMSTERDAM LOCALS THINK THIS DATE LOOKS: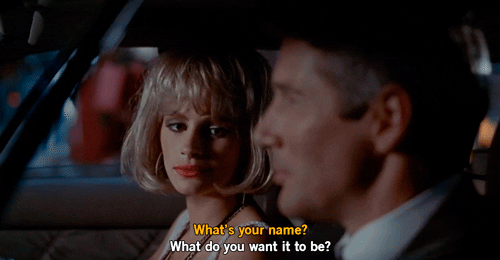 Later, one of the locals makes the mistake of challenging Rachel's men to feats of strength… with cheese. Boy, ABC is struggling to build compelling plotlines this season. Then, Rachel makes it even weirder by asking them all to strip. MY GOD, RACHEL. This isn't a wet t-shirt contest, this is a family friendly square!! Look, I'm happy Rachel isn't crying, but dear god this is a lot of nipple for 9PM on a Monday. 
There is decidedly far too much chest for two group dates that are supposed to help these women decide whose family homes they'd like to enter. It's like they're trying to wring all the sex appeal out of these guys before their childhood traumas kill the vibe. It's all fun and games until Tyler's mom lets it slip that he breastfed until he was eight years old. (He looks the type, no?).  
The Sad: Nate's One-On-One Date
Nate has been a front runner so far, but the moment his name is announced for Gabby's one-on-one date, I feel nothing but trepidation. She has a healthy relationship with her father, she doesn't need his daddy energy. That said, Gabby does show up to the date dressed like she's about to surprise her husband at the office with a quickie (seriously, is there anything underneath that coat?), so maybe that's a good sign?
Almost immediately, Gabby breaks down and starts crying. How do you tell someone it's not them, it's their daughter? You can tell Gabby is really feeling Nate, but she really isn't feeling being a mother. She's only 31! She's too young to be a teen mom. 
In all seriousness, the conversation she has with Nate is heartbreaking. At one point she admits that she's terrified of being a mother. These are the conversations that rivet me on The Bachelorette because they seem like an accident. The whole purpose of this franchise is to glamorize heterosexual matrimony in tired and contrived ways. That Gabby, a woman in her 30s, is speaking so candidly about not being into motherhood—a pillar of hetero societal norms—I'm just gob-smacked. Did the foundation beneath my feet just shake? A woman of childbearing years being happy with an empty womb? And admitting it on national television?? Yes, I think that's the sound of ABC creating a new fault line in the Earth. 
I'm sad to see Nate go, but I think Gabby did the right thing. She seriously considered how hometowns might affect his real life outside of this show. Rather than ignoring her fears, picking him, and having it go down in flames, she's doing the mature thing by voicing her concerns—even if it means losing the guy in the process. There is a child at stake here, and no one gets that more than Gabby. I'm proud of her for being honest and, more importantly, realistic. There's only so much therapy a growing girl can endure. 
Randomest Cameo: Logan's Covid
The last few episodes have been dominated by Logan propaganda, but Logan was suspiciously missing during the second half of the group date. Jesse Palmer tells us that this is because he tested positive for covid. AHAHAHA. You're telling me, that the guy who treated the feelings of America's most eligible women like his a goddamn slinky got covid and had to self-eliminate before Hometowns?? Karma, you ratchet bitch. 
I do have a few questions though. After all, this is the first time since the pandemic began that covid has infiltrated production. First, why is everyone like "thank god only Logan has it!" Um, Gabby just licked chocolate off certain orifices of their bodies in an abandoned warehouse. I'm pretty sure that was exactly how the CDC said the virus spreads. Second, what are these quarantine timelines? Jesse makes a point to cancel the evening portion of the group date "just to be safe", but eight hours later they can all go to the rose ceremony.  I guess covid stops spreading after eight hours? Be honest, ABC. Does Logan have covid, or did production just want a break?
Best Breakdown: Tino
Here's how I know Tino and Rachel are meant to be: they're both the drama. If Nate was Gabby's frontrunner, then Tino is Rachel's. Anyone with working eyes and ears can tell it's not even a close competition between Tino and the rest of the guys. And yet, when Rachel gives the group date rose to Tyler, Tino immediately starts spiraling. I don't know why Tino is sweating it so bad. While the rest of the guys had to give their best sales pitch regarding their families, Tino merely had to exhale before Rachel pounced on him with her tongue. She wants you to say less. You're good to go, kid. 
But Tyler getting the group date rose really upends his whole reality. Immediately after the close of the cocktail party, he power walks off-stage, practically hissing at his producer. He's like "I'm about to put Zach out, I'm about to put Aven out—anybody else who tries to fuck in these waters, you're toast. Done. Let's roll." Anybody else who tries to fuck in these waters? What are you even saying, Tino!! 
It's scenes like these that solidify for me that man did not discover fire. There's no way men had the biggest scientific eureka of an era when they barely have the tools to process basic human emotions. I simply won't believe the lies! 
Hometowns Breakdown
So, who's going to hometowns? It's less dramatic than you might think. Next week, Gabby will head to Erich, Jason, and Johnny's hometowns, while Rachel heads to Zach, Tyler, Tino, and Aven's. I personally can't wait to meet the lunatics who decided to spell the most basic white guy name known to man with a silent "h." The monsters!
Until then!
Images: ABC/Craig Sjodin; Giphy (4)
The Best 'Bachelorette' Recap You'll Ever Read: Who's Walking The Plank?
Welcome back, friends, to your favorite TV recap! I don't know about you, but this season of American Horror Story has been especially gripping. By "American Horror Story" I am not so much referring to the Ryan Murphy brainchild as I am the journey ABC is leading Rachel on. I think ABC knew when they decided to cast two Bachelorettes in one season that they had offended the universe in some fundamental way. In order to appease the gods and save our civilization from an apocalyptic reckoning, they would have to make a human sacrifice. Rachel is that sacrifice. 
While Gabby and her men are deepening their connections, butchering common French, and making out in the Parisian moonlight, Rachel is in full on final-girl mode. She's just trying to survive whatever serial killer ABC wants her to marry next—and serial killer is perhaps a kind summary of her dating pool. I don't think Ted Bundy would have let his girlfriend be subjected to armpit smelling, nor would he have hidden his crimes behind a compelling story about his dying dog! 
Last week, not only did Rachel have to put up with ABC planning "dates" that could double as peewee football league-level hazing, but she also had to deal with Hayden. You know it's a bad season when the villain's name is Hayden. Hayden is not the name of a guy who should have any sort of power over your self-esteem. Hayden is the name of a guy who drinks Jager exclusively, has never met a girl whose bed he didn't urinate in, and says things like "you're not partying if you're not pissing!", leading people to immediately arm themselves with holy water and garlic. And to think, Rachel, you could have just downloaded Hinge…
Though Hayden did try to use a scrapbook of his cancerous dog like a literal shield, Rachel still eliminated him before the rose ceremony. This means he's back on these streets, ladies! Be vigilant!! If you see a guy stroking a duck paw and muttering nonsensically about "dumb bitches", run while you can!! The condition of your mattress is at stake!! 
Hayden might be gone, but the hardships aren't over for Rachel just yet. This week, another man wants to do her dirty. Logan, who accepted her rose not once, not twice, but FIVE TIMES, wants to jump ship and date Gabby instead. Again I say, this is some final-girl bullshit. Rachel might not be running from lunatics in Halloween masks or chained to a meat grinder by some guy named Jigsaw, but what she's dealing with is worse. Much worse. She's dealing with average American men. 
Hey, Rachel? The call is coming from inside the house, babe.
Logan Jumps Ship
Last week's episode ended with Logan ominously saying he needed to talk to Rachel ASAP. Never mind that Rachel is about one piece of bad news away from willingly walking the plank of the Virgin Mobile cruise ship. What? Is this journey supposed to be about the Bachelorette or something? But he's a man with feelings and very little self-control! He can't wait any longer to express himself. Five weeks spent in the company of a gorgeous, self-possessed, pilot is far too long when you have a boner that just won't go away. 
LOGAN:  *knocks on Rachel's door*
RACHEL: 

I love that when a man shows up to Rachel's door, her immediate response is to brace herself for disappointment. Pavlov should have done this experiment with the dog.
Also, the timing of this little confession is sociopathic. He's knocking on Rachel's door as she's getting ready for a group date to tell her there's not enough cleavage in the world to make him stay on her team. It's like he knew exactly how to implode her whole day. If Hayden is that guy who makes out with his dog and calls you a bitch in front of your parents, then Logan is that guy who dates you for two months, ghosts you when it gets the least bit serious, and then floats in and out of your DMs the second he senses you might be happy without him. 
When Rachel asks why he accepted her rose the night before (great question, Rach!), he pretends not to hear her but tells us off-camera that he just didn't want to break her heart so soon after Hayden's horrifying exit. Look, cut the bullshit. I'm not buying what you're selling. This isn't about wanting to shield Rachel. It's about trying to advance your own agenda. You want to have Rachel's rose and fuck Gabby too, but you want us to think you have a complex about it. At least that's what I'm assuming all the tortured glances in the mirror are about.
LOGAN: 

ALSO LOGAN:

I'm sorry, but are you the brooding-but-off-limits senior in a Meg Cabot novel? Are you a Salvatore brother wrestling with your totally age-inappropriate feelings for your vampire brother's human girlfriend? No on both accounts? Well then CUT THE SHIT WITH THE LONGING LOOKS IN THE MIRROR. 
Naturally, Rachel takes the news very hard, but I would challenge her to question if this is really such a loss. His job title says "videographer" which is probably code for "makes TikToks nobody asked for." I think you may have dodged a bullet, girlfriend. 
After Rachel sends him on his way, Logan wastes no time in professing his feelings for Gabby. This is how I know Logan is the kind of guy who lives his life in the cinematic landscape of his own delusions. While he's trying to tell Gabby about his very tortured and conflicted feelings for her, he vocalizes those feelings as if he were reading straight from a Bridgerton script. 
LOGAN: I was on fire for you!
On fire for you? Stop butchering the Duke of Hastings' best lines, Logan!
Gabby admits to Logan that he was the only guy both girls were interested in pursuing. Have you ever seen a man ejaculate without even touching him? Because Logan's face right now is making me nauseous to look at. This is the emotional handjob he was looking for when he risked everything moderate internet shaming for love five to seven more days of cruise booze-induced makeouts. Two bachelorettes fighting over him? He'll be rubbing one out to that for the rest of his life. 
In her bedroom, Gabby gives Logan a vague answer about needing to talk to her sister-in-trauma-bonds Rachel, but I can read between the lines. It looks like good things are going to continue to happen for men who don't deserve them. The thing is, I do think Gabby likes him. Remember that during week two she wanted to call dibs on him, but Rachel got to him first. She only stopped pursuing him out of respect for Rachel's feelings.
That doesn't mean that Logan won't have to struggle. During the rose ceremony, it dawns on him that his pining and mirror-gazing might not be enough when he's competing with guys who have had way more time building a relationship with Gabby. Or, as he phrases it: "I need to pursue Gabby in a way that's fierce." Dear god, he needs to stop talking. It's like he speaks exclusively in TikTok.  
But you know what? It works. It all works. Logan beats out both Michael and Mario—a guy who got Gabby's first impression rose, mind you—for her final rose at the rose ceremony. Oh, Gabby. I was rooting for you. We were all rooting for you!
A List Of Men Who Don't Make Me Totally Embarrassed To Claim Them As Part Of The Human Species
The rest of the episode passes by in a haze. It's as if Rachel's pain and Logan's self-importance are the only narrative structures ABC can handle at the moment. I won't bore you with the episode details. Only one of us should have to forfeit those brain cells. Instead, here's an update on all the men who don't make me completely embarrassed to claim them as part of the human species. This is a tentative list, subject to change at literally any moment should one of them do something weird with their hands or wear a turtleneck. Carry on. 
Nate (Team Gabby): Nate and his dad energy are as strong as ever. He seems VERY in love with Gabby and it makes me VERY concerned that she is going to break his sensitive little heart. There's a sweet moment where Gabby thinks to buy a gift for his daughter from their Belgian travels. This gesture feels huge to me. It could mean she's already thinking about hometowns and meeting his family. Meeting his daughter! Can you imagine Gabby as a stepmom? Because I can't. I feel like her parental duties would extend about as far as helping her stepdaughter secretly buy a thong and then hiding it from her dad. 
Aven (Team Rachel): Aven got a one-on-one date with Rachel, and he didn't totally piss me off. That's it! Those are the notes! When they tire of looking beautiful and sucking face in front of Bruges' most scenic and historic landscapes, he tells Rachel about his rebellious teen years and complicated relationship with his mother. (Mommy issues are so sexy.) He didn't really need to express complex emotions for me to root for him. He already has a jaw that could cut glass and is as tall as a small building. Say less. 
Johnny (Team Gabby): Johnny snags Gabby's one-on-one date for the week. Don't ask me for further details about Johnny, because up until this episode I wasn't aware he was on this season of The Bachelorette. Their date involves getting drunk off of wine flights, soaking in beer baths, and spanking each other with random branches. Again, don't ask me for further details. I went catatonic when Gabby started screaming "DO YOU LIKE THAT" at a decibel that isn't fit for human ears. 

As if to explain away the random, primitive sexual energy between the two, Johnny says that normally he isn't that aggressive on first dates but that "Gabby just brings it out in me." Is it really "aggression" she's pulling out of you? Or is it just a boner?
To their credit, they do try to dig deeper with each other. Well, Gabby tries. Johnny just mumbles something about struggling with self-confidence and depression as if he didn't Google "manliest mental health struggles" right before this date. I'm only saying that he seems just as surprised as Gabby does at the words coming out of his mouth. Overall, they're fun to watch, but I don't see them going all the way.
Tino (Team Rachel): Tino is a god among men. Every week he makes me reevaluate my dating strategy (smothering my homicidal rage towards men while willing an Emily Henry book boyfriend into existence), because he continues to be both hot and heartfelt. Those two traits should seemingly not exist together in one human male without some sort of apocalyptic fallout—but they do in Tino! Every week, he shows up for Rachel and reminds her that not all men are trash. Only most of them. 
During the group date, Rachel tells the men about Logan's switching teams and then, in a very low, heartbreaking moment, offers to let them all switch to Gabby's side if that's what they want. She doesn't say it angrily or even sarcastically. She means it genuinely. She doesn't think any of the guys are here for her anymore, and it is harrowing to watch on screen. But Tino is there to pick up the pieces, and it is adorable. 
TINO: I'll take any piece of you any day
MY COLD DEAD HEART: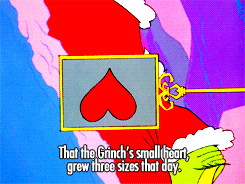 Those are all the men who don't suck, which brings us to Erich—the only guy to blow as hard as Logan this episode, as far as I'm concerned. Erich, whose name is a phonetic abomination, is going to fuck up Gabby's happiness, I just know it. He doesn't get much air time this week, but that doesn't stop him from taking a grenade to his own edit. He's pissed that Gabby let Logan stay on. He's pissed that he didn't win the group date rose. He's so pissed that he says on-screen, as if his whole stupid life isn't being recorded, that he doesn't know where he stands with Gabby, but "I don't need to be here eight more weeks just to see what happens." Dude, you have a MULLET. You're lucky anyone allows you to be here for eight more weeks. 
And that's all she wrote, kids! Next week, the gang is off to Amsterdam, and I didn't miss the way all the guys' eyes lit up at that announcement. Well, all the guys except for Michael, Mario, and Meatball, who will not be returning next week. Also, I hate to break it you, boys, but you aren't going to Amsterdam to watch live sex shows and get high. You're going there to humiliate yourselves at various historic landmarks. Do not be excited.
Until then!
Images: ABC/Craig Sjodin; ABC (1); Giphy (4)
The Best 'Bachelorette' Recap You'll Ever Read: Rambo Is That Bitch You Have To Worry About
Welcome back to the best Bachelorette recap you'll ever read! When last we left off, the ladies had just been served a slice of humble pie. Well, not so much "served a slice" as had the entire thing slammed in their faces repeatedly by a guy in a man bun who lives life nipples first, but you get the gist. It's clear now that the inmates are fully running the asylum. More than that, the Bachelor producers are totally fine with the foundation of this show crumbling to the ground so long as enough chaos (and tears) ensues in the process. Ladies, repeat after me: men. ain't. SHIT. 
Speaking of men and shit, apparently Meatball gets to live another day on our television screens! What a treat! I was just thinking that a guy whose entire personality is a subpar potluck appetizer really deserves to find love. Thank god for second chances! 
Meatball isn't the only one getting a second chance this season. Gabby and Rachel are getting a second chance at love along with actual rules with which to govern their seasons. Amazing. There are now two teams: Team Gabby and Team Rachel. Each team of men will only be allowed to date their appointed coach (Gabby or Rachel, but not both). Did the men get any say in which team they were traded to? Absolutely not. There's no crying in baseball. Each week, filming will be on parallel timelines: two one-on-one dates, two group dates, two rose ceremonies, two more glasses of wine that I will need to consume. 
Problem solved, right? Wrong. ABC never solves problems, people!! They only make them worse. No one is feeling the brunt of ABC's bad decision making more than Rachel. During last week's rose ceremony, multiple men refused her rose in favor of trying their luck with Gabby. Let me say that again: multiple men refused the rose of a sitting Bachelorette. That has never happened in the entire history of The Bachelorette. That's sort of the whole point of this show is that the women can't get rejected. This is a safe space for them to cultivate love and, as Rachel puts it, "feel chosen." Refusing a rose is the opposite of feeling chosen—and it forces the very fabric of what makes this show work, what makes it entertaining and watchable, to start fraying at the seams. 
Sadly, this week doesn't get any better for Rachel. At one point Rachel even says that Clayton—the worst Bachelor to ever pollute our television screens—treated her with more love and affection than these men vying for her attention. Woof. That is bleak. Though she has a romantic one-on-one date with Tino (more on that later) the group date and rose ceremony were dismal, to say the least. And, if next week's teaser is any indication, this is only the beginning. 
On that cheerful note, let's dive into the episode…
Falling In Louvre
After last week's fuckups, ABC knew they had to give the women two things to salvage this journey: they had to give them rules and they had to give them Paris. It's the same strategy Mary-Kate and Ashley's parents used in Passport to Paris when they wanted their 13-year-olds to get off the head-sets please and broaden their cultural horizons. What I'm saying is, this plan has documented success and can absolutely not go wrong.

It's actually wild that they filmed in Paris. Usually when the host proclaims that they're going to "a city famous for romance," they end up in, like, Cincinnati. But of course, ABC does not know how to let us have a nice thing. The gang might be going to Paris, but they're staying on—wait for it—a cruise ship! So, they're not so much "going to Paris" as they are going to stay on a giant floating toilet in a body of water somewhere near Paris. 
JESSE PALMER: Anchors up! Welcome aboard!
ME: *hisses* you uncultured swine
To capitalize on the Paris momentum, ABC starts the week off with the more romantic dates. The ladies have one-on-one dates planned with Tino (Team Rachel) and Jason (Team Gabby) and the results are a chaotic 20 minutes of the camera crew trying to find narrative structures during two very dissimilar dates. 
I've said it once, and I'll say it again: Gabby and Rachel are not the same kind of girl. Nor are they girls with very much in common aside from the trauma bond of having to date Clayton on national television. Rachel is much more of a big picture romantic. She wants grand gestures and flowery declarations. Gabby is more of a laid-back goofball. She thrives on the small moments and lets the serious conversations happen more naturally (if at all). Because of this, Rachel's date has the vibe and narrative structure of an Audrey Hepburn movie, while Gabby's has the vibe and narrative structure of Emily in Paris.

For example, as Rachel and Tino make out in a rain-soaked street, Gabby and Jason get their foreheads sized for berets ("I'm a size small?? Yay!!") and get drunk off wine they can't pronounce. Meanwhile, ABC is grappling to make these dates seem as if they can exist in the same thematic universe. The result is b-roll that feels Mod Podged at best; the only thing holding it together is the same score of swelling music. 
I will say that Tino and Rachel have palpable chemistry. Rachel even admits—out loud and to Tino's face!!—that she "really likes" him. And she wasn't even being held at knifepoint or anything! Willingly expressing genuine human emotion is something I could only do under the duress of torture, and even then I might prefer the waterboarding. Good for you, sweetie!
But Gabby's date moves a little slower than Rachel's. She doesn't immediately click with Jason and wants to know if there's anything deeper to him. Gabby keeps saying that Jason is "reserved," but is it that or is he just not interested? "Reserved" seems like a nice way of saying he's a blank canvas on which we can project anything onto. Convenient, no?
When Gabby confronts Jason about his quietness, he admits that this process has been really hard on him. Why? He has tennis trauma. Tennis. Trauma. Do not ask me for details, I blacked out halfway through his spiel. It's not that I don't believe him, but it did feel a little like he was ad-libbing a sob story for the cameras. 
Where Jason wins me over, though, is his reaction to Gabby's own traumatic past. Jason seems genuinely empathetic when Gabby talks about her relationship with her mother. If you'll recall, Erich's reaction was to pray his dinner plate was some sort of Portkey that might transport him to the Triwizard Tournament (or really, any place where he wouldn't have to console a human woman). In comparison, Jason's reaction is downright heroic (the bar was so high, I know). Erich, take notes. 
What's French For "This Is Totally Fucked"?
The group dates are where things start to go off the rails for Rachel. She had a nice time with Tino but she forgot that good guys are the exception, not the rule. Oh, honey. We've all been there. 
The first blow occurs during Gabby's group date. As I mentioned earlier, there are two group dates this week, one for each woman. Unlike the one-on-one dates, Paris will not allow any more "dates" to take place on Her soil. I guess the berets thing was Her line in the sand. She really said, "you can bring one man to shore and THAT'S IT." 
It's hard to say what Gabby's group date even is. There is some sort of boxing element, though the men are doing a fair amount of grandstanding as well. Most of the guys dedicate their fights to Gabby with long-winded speeches that make me want to disintegrate into my couch I'm so embarrassed for them. I hate when ABC makes them seriously fight. This is Paris. Can we not just poke each other with baguettes on the banks of the Seine like CIVILIZED PEOPLE DO?!
And what is Rachel doing during all of this? Watching. That's right, they make Rachel and her team of guys watch Gabby get serenaded for an afternoon. Do any of Rachel's men think to serenade Rachel as well? Well, that would require them to use their two remaining brain cells.
As Rachel watches guy after guy shower Gabby with praise and adoration, the camera catches every break in her face. I don't know why production would think this would be fun for Rachel. After all, until a few days ago some of these guys were still vying for her. It probably stings to suddenly watch them acting in love with her friend.
After the match, Rachel gives the men a verbal spanking, and it is…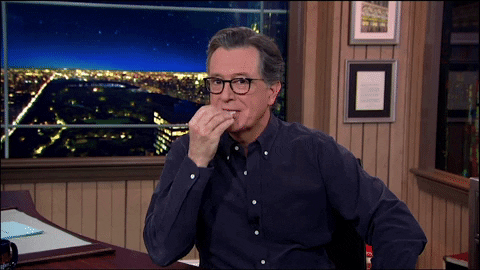 She pulled the "I'm not mad, I'm just disappointed" line and executed it flawlessly. There's nothing men respond more to than being called disappointments. They don't want crying or loud confrontations. They want a woman who weirdly reminds them of their mom scolding them in a sports bra. 
At this moment it's clear that there are two different Bachelorette journeys happening this season. One woman (Gabby) is on a journey to find love. The other woman (Rachel) is running the gauntlet of Dante's Inferno. Like, Frodo encountered less strife on his journey to the fiery pits of Mordor than Rachel has to endure in one episode. 
After she begs eight men to pay attention to her, ABC sends her on a group date that could double as a season plot line for American Horror Story. The French are going to instruct Team Rachel on the art of seduction. I was expecting them to rub feathers down Rachel's skin or learn how to write her sonnets. No, apparently France's idea of "seduction" aligns more with the goings on in a middle school boys' locker room.
What comes next is a testament to Rachel's enduring human spirit. She watches as the guys—one of whom she may have to publicly claim in a few weeks—make out with their fists. Then the French blindfold Rachel, spin her around like a piñata, and thrust her face into the armpit of the nearest man. Tell me this isn't some kind of biblical-level trial of the soul. 
Rachel, sweetie, it's not too late to run. Get out while you still have some semblance of your dignity intact!!
Rambo: The Bitch He Told You Not To Worry About
Every season ABC casts a guy who reminds me why, instead of giving a human man a chance, I would rather die alone in my apartment with no one to find my cooling body but my faithful dog. This season, that guy is Hayden. Last week he told Gabby that she was a little too "rough around the edges" for his tastes, a phrase she used to communicate her worst fears about herself and he used to throw right back in her face. Classy. This week he doubled down on that statement. I think his exact words were: "My dumb ass uses the verbiage that Gabby uses to describe herself, and she fucking didn't like that. Well, bitch, maybe you shouldn't use that word to describe yourself then."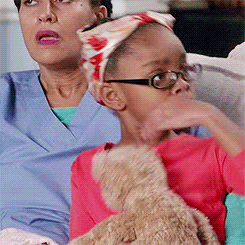 Do my ears deceive me? Did he just call the Bachelorette A BITCH and then roll his eyes about it with nary a care in the world? Did he?! 
Another fun quote from Hayden this episode: "I've been comparing my ex to, like, this , right? They don't hold a candle to her, and I don't want to just settle. I can tell you right now, I don't see how any guy here could be like, I'm fucking marrying these girls."

Hayden is the kind of guy that thinks because he says the word "y'all" and smiles a lot that he gets a free pass for hating women. I've grown up around these guys. I've dated these guys. These guys are dangerous because they will say and do the most vile things behind your back and then lie right to your face about it.
Case in point: To smooth things over with Rachel, he spends the rose ceremony telling her about his dying dog Rambo. The first red flag here is that he named his dog Rambo. Is his pooch's IG account sponsored by the NRA? And, I hate to say this about a potentially dying dog, but how do we know this dog even exists? Yes, he has a scrapbook, but "Rambo" could be any golden retriever on the internet. I would not put it past Hayden to lie about a dying dog in order to manipulate a woman. 
And then! Hayden has the nerve to say that Rachel wasn't appropriately sad enough about him carrying around Rambo's duck paw. Buddy, you are not appropriately sad enough about being a blight on this planet. Let's call it even. 
But Rachel seems to be falling for the pet propaganda. She was on the fence about Hayden after he insulted Gabby last week, but he's winning her over now. Meatball sees this and decides to do something for his country (he's a maverick like that) and tells Rachel about Hayden's alter ego.  I did not think it was possible for a man who, two weeks prior, was rubbing meat sauce through his chest hairs to be the unsung hero of this episode. Who knew that Meatball—MEATBALL!!—would be worthy of a song by the bards??
RACHEL: Do you know why you're here?
HAYDEN: I'm assuming this is about Rambo?
I'M ASSUMING THIS IS ABOUT RAMBO!! I love that he openly talked shit about the women in the house and can't fathom that conversation coming back to bite him in the ass. No, this isn't about your cancerous dog. This is about you being the scum of the fucking earth. 
Rachel sends him packing but she should have made him walk the plank. Why else charter a boat, ABC? Hmm? 
As Rachel storms back onto the ship, probably wondering what kind of centuries-old witch's curse was placed upon her bloodline for her love life to be going this way, Hayden stares wistfully after her and says, "I wanted this to work, but… I wanted Rambo more. No one loves me like Rambo does." Rambo only loves you unconditionally because Rambo doesn't have access to a TV!! Just wait until he gets his paws on a working remote…
Here's who else got eliminated this episode: 
Team Rachel Eliminations: Hayden, Jordan
Team Gabby Eliminations: Quincey, Kirk
We'll have to wait until next week to see what other horrors ABC has in store for Rachel's soul. Until then!
Images: ABC/Craig Sjodin (2); Giphy (5)
The Best 'Bachelorette' Recap You'll Ever Read: The Titanic Had More Structure Than This Season
Welcome back to the best Bachelorette recap you'll ever read! Coincidentally that is the exact endorsement my mother gave with the qualifier that it is the only Bachelorette recap she reads… Fine, I'll take it. I don't know about y'all, but it's been a loooong three months living in a Bachelor-free world. God, it's nice to have a reason to live again. And what a time to be alive it is. This season we've got not one, but two Bachelorettes: Gabby Windey and Rachel Recchia. Don't you love when the entertainment industry treats strong female leads like a coupon deal at a Food Lion? Lol, the end of the world is fun.
If you're wondering how I've prepped myself for this madness, let's just say that my pre-Bachelorette viewing routine has only changed in the amount of wine I'll be consuming: whatever quantity is enough to tranquilize a horse and/or allow the feminism to actively leave my body. Let's get into it!
The Format: How The Hell Is This Supposed To Work?
Normally at the beginning of each season we have a basic idea of how the rest of the season will play out. Girl meets 30+ guys. Girl is somehow not disgusted by childish limo gimmicks even when gimmicks involve body oil and weird kid choirs. Girl is just happy not to be on Hinge. Girl dates guys. Girl loves guys. Girl contractually requires at least one guy to propose to her. Bada bing bada boom, we've got a season! But this season, not even Jesse Palmer has any idea how filming will work on a weekly basis. Will the women be competing for one spot, as was the case in season 11 with Kaitlyn Bristowe and Britt Nilsson? Or will it be more of a Hunger Games-type competition, where instead of fighting for food and resources they duke it out for male attention? 
Whatever the case, the women are ready. They both seem cautiously optimistic about being co-leads and are just happy to not be doing this alone. They also seem to both hate men. I love that energy for them. At one point Gabby says that she has her guard up, and that after everything with Clayton, men have earned the right not to be trusted. I have never liked her more. She sounds like a soothsayer in that moment, and I briefly wonder what "men have earned the right not to be trusted" would look like in sanskrit as a tattoo…

I do think that Gabby and Rachel should lower their expectations for the evening. Right now it's all champagne and body glitter and "let's meet these idiots who aren't good enough for us!" but, like, eventually they have to date one of those idiots… so.
They meet up with new Bachelorette host Jesse Palmer, who again emphasizes that he has no idea how this will work. It's not in his pay grade, okay. He's like "how can the guys date two of you at once??" and, you know, I think they'll be just fine, buddy. In fact, I think that's sort of their whole area of expertise prior to this show. 
If Gabby and Rachel seem uncomfortable with the format, it's nothing compared to the men's reactions. Don't get me wrong. They're used to a two-on-one dynamic. They just aren't used to the two knowing they're dating the same one.
Their discomfort is apparent during the limo entrances portion of the evening. One guy pulls out noise canceling headphones so he can speak to each Bachelorette privately while in front of each other. Another guy calls Gabby by Rachel's name and then looks as if he wishes the ground would open up and swallow him whole. The 25-year-old life coach (that descriptor is an oxymoron… what life have you lived enough to be able to coach it??) panics so badly he blurts out that he hasn't had sex in over a year and the girls look at him pityingly.
If this is an indicator of what's to come this season, then I worry for the fate of our Bachelorettes…
The First Impressions
As the men descend on the premises like locusts, I remain unimpressed by them. Where is the—and I say this in my best Abby Lee Miller voice—star power this season?? And MY GOD the gimmicks. How many gimmicks can we fit into one evening? The limit does not exist. There's Roby the magician, whose sleight of hand tricks begin with pulling a rabbit out of a hat and end with knowing where to locate the clitoris. Then we've got Jacob, who shows up glistening and shirtless and riding a horse. He would definitely fuck your aunt at Thanksgiving. He cannot be trusted. There are a set of twins and a guy named Erich, whose spelling of his name is, in itself, a gimmick. 
THE MEN: *breathe*
ME: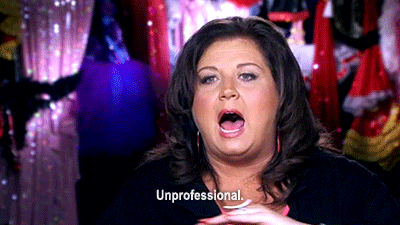 It's not until an hour into the episode that the men stop arriving and Jesse Palmer finally deigns to tell us the rules of this circus. Yes, both women will give out roses during the rose ceremony. Yes, there will be two first impression roses. No, he will not be taking any followup questions. 
At first, I was grateful for the limo shenanigans to be over. I can only mumble "Jesus fucking Christ" so many times under my breath before my dog will leave the room. But then, when Gabby and Rachel decided to Mary-Kate and Ashley the cocktail party, I knew this night was taking a turn for the worse. They start selecting guys to chat with privately together, and this can't possibly be how the producers envisioned the show going. There is nothing flirty or romantic about this set-up. In fact, it's giving me PTSD flashbacks to the one time Victoria's Secret made me do a group interview in the mall food court for their register girl position. 
The madness doesn't end even when they bring in the twins. Now it's a weird double date in which two of the hottest girls in Bachelor Nation are being courted by The Suite Life of Zach and Cody. But it's apparent this format is really not going to work when Rachel asks the guys what their hobbies are, and Gabby asks them if they can read each other's minds. 

They just don't date the same—and that's fine! They don't have to. They aren't twins whose only difference is an errant freckle! They're allowed to have different communication styles, different turn ons, different things that give them the ick.
Because of this, they decide that if they're ever going to make out with one of these idiots then they need to divide and conquer. Though ABC does their best to follow their two journeys, something gets lost in translation for me. I don't see any true connections in the making. There's just not enough time to develop those conversations with ABC constantly panning between the two of them. That said, the women seem excited about a few guys:
Gabby's Guys
Ryan –

Ryan is a real estate agent from Boston whose entire personality is a Boston bit. I can't decide if his saying "Gabbers, shut it" is cute

or if it makes me want to get out my Urban Outfitters book of basic bitchcraft and place an ill-wish curse on his beloved Red Sox.

Only time will tell with this guy…

Jacob –

That boy has the most erect nipples I've ever seen in my life. Him and Gabby end up spread out over a bear-skin rug as he pretends to be self-conscious and Gabby pretends to be making a strong connection with anything other than his abs. 

Erich –

I hate Erich already for bastardizing the spelling of a perfectly normal name. Gabby shares none of my pain points. She makes out with him instead. 

Mario –

Mario was the first guy to ask Gabby about Clayton in a way that didn't feel overly hostile or gimmicky. He genuinely seemed interested in Gabby's experience dating on the show and the ways he could connect with her despite that experience. Take notes, boys: asking questions about another human being actually works! Not only does he snag the first kiss of the evening, but he also gets Gabby's first impression rose.
Rachel's Guys
Hayden –

Hayden gives Rachel a belated birthday card and she acts as if he reconstructed one of the seven wonders of the world. Let's open the card and get a look at that message. I worry it says something like "in dog years you'd be dead… happy birthday!" and she's trying to save face for the cameras. 

Aven –

MY GOD THIS MAN. When he walked out of the limo I felt a surge of white-hot jealousy, the likes of which have not been seen since Grocery Store Joe debuted on my television screen. Aven is by far the hottest guy this season. Can't wait to watch him ruin that for me by displaying a personality!

Tino –

Tino wants to christen the stairs with Rachel. He says he wants to make "new memories" in a traumatic space, but they end up dry humping horizontally instead. New memories, indeed. But it works! Rachel gives him her first impression rose. She says that she really enjoyed their conversation—and I agree with her. She got an excellent demonstration of his oral skills… 
RACHEL: I loved our conversation
THE CONVERSATION: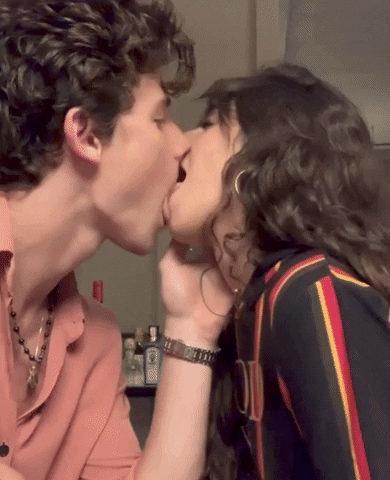 It's interesting watching Rachel and Gabby talk through their connections with each other. They aren't friends, exactly—more like two strangers who have trauma-bonded in a long-term hostage situation, and yet they seem eerily giddy about dating the same pool of men. Neither of them comment on the same guys, and I wonder if that's intentional. For example, Erich had good conversations with both of them and neither of them mentioned that to each other. Of course, this is just the first night of many. If this were a horror movie they would still be innocently preening in front of a mirror as the serial killer lurked outside their window. I'll save my judgment for the second act…
The Rose Ceremony
As I've mentioned before, there are no rules this season! ABC spent three months listening to the fandom question how such a format could possibly work, and their answer was essentially to let go and let God. Bible, that is the worst idea I've ever heard.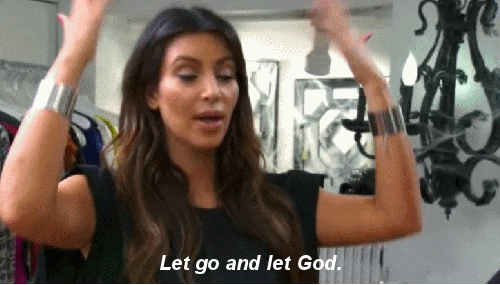 Gabby and Rachel want to talk privately with Roby the Magician and the twins. They very casually tell them to gtfo and that their journey is over. I love that they're dumping people in little groups instead of during the traditional rose ceremony. It's bringing me back to that time in Miami where I got booted from a private table for crying too much and "killing the vibe." We've all been there, boys!
They tell everyone else that they're canceling the rest of the rose ceremony and that everyone gets to stay. This is absolute anarchy. I'm telling you, the Titanic had more structure than this rose ceremony does right now. And we know how well that worked out…
Until next week, betches! Xoxo.
Images: ABC/Craig Sjodin; Giphy (5)
The Best 'Bachelorette' Recap You'll Ever Read: SoulNaytes
Well, well, well, kids, it looks like we've made it to the finale episode of Bachelor/ette content for the year 2021. After one season of The Bachelor, two seasons of The Bachelorette, and a season of Bachelor in Paradise that had such a long episode count it should have been illegal, ABC finally ran out of days in the year to ruin our lives with more content. I think I need a cigarette. But before I can dip my brain in bleach and pretend for a few blissful days that I've never heard the words "bachelor" and "nation", we have to find out how Michelle's story ends! That's right, tonight it all comes down to Michelle's final two men: Brandon, a man whose devotion runs so deep he would allow Michelle to wear his skin as a suit if only she asked, and Nayte, a man who is… *checks notes*… 6'8. Hmmm… whomever will she choose?
Meet The Parents
But before Michelle can choose anyone, the guys have to meet Michelle's parents. I mean, technically, Brandon has already met Michelle's parents, though I'm guessing he would like to meet his maybe future in-laws again under different circumstances. And by "different circumstances" I mean without having to use pool furniture to hide his water-logged chubby. 
Brandon's second impression does, in fact, win over the in-laws. Brandon says all the right things: he loves Michelle, he wants to move to Minnesota for Michelle, he would work from home for Michelle, he's been slowly siphoning off his own blood for Michelle in case she would ever like to wear it in a vial around her neck like he's been wanting to do hers (it's just a suggestion, take your time to think about it, baby!). Is anyone really shocked by Brandon's stellar performance? Meeting families is his goddamn Super Bowl. 
While Brandon already has Michelle's parents penciling in a family cruise for 2022, Nayte's date with the in-laws goes less smoothly. Right off the bat, Michelle's dad hates him. No notes. Iconic. 
NAYTE: *says literally anything*
MICHELLE'S DAD:

I love that her family is just like, immediately no. When Nayte evades their questions about relationship logistics by talking about the "awesome vibes" he gets from their daughter (I paraphrase) they're right there to poke holes in his story and call him out for his vagueness. It's like every time Nayte tries to make bold proclamations about their relationship, the parents are looking for JSTOR articles to back up his claims. Amazing. 
Things only get worse when Michelle asks her mother if she thinks Nayte is ready for a relationship and she straight-up says no. Her mom was like, "how do I put this gently? Um, he sucks." LaVonne! At least sugarcoat it a little bit. Michelle is naturally devastated. She keeps saying that she's got to rethink her relationship with Nayte and by that she means rethinking how is she going to tell her parents that she doesn't care what they think, she's picking him anyway. I'm reading you loud and clear, Michelle!
The Last Supper One-On-One's
At this point in the season, it's definitely Nayte's game to lose. Brandon is less a realistic romantic suitor and more the guy friend you send pictures of your outfit to, to ask if it looks slutty enough for your real date. There is a reality where Michelle would choose Brandon, of course she would choose Brandon, but that reality can only exist in a dystopian world where tributes from each district fight for the death for food and resources. 
Of course, Michelle does get one last day with each of the guys before the proposal to finalize her decision. First up is Brandon and jet-skiing. If Michelle was looking to bring out more of Brandon's sex appeal then, boy, did this date blow up in her face. If anything, their date reads very "mommy-son fun outing" to me. At one point, Michelle even tightens his life jacket in such a way that suggests this might be the start of Brandon's new kink in the bedroom. Oh, mommy, safety first pleaseeeee. 

The one thing that comes out of this date is that Michelle does give a half-hearted "I love you" to Brandon. Previously, when Brandon had dropped the "L" word, Michelle had only said she was falling for him, not that she was actually in love with him. I'm not sure if she's even conscious of how hard she's trying to make it work with Brandon but, from the comfort of my own home where I can make snap judgements about complete strangers 3.5 glasses of red deep, I can confidently say that she doesn't make their love look easy.
MICHELLE: Brandon loves so hard
BRANDON "LOVING HARD":

When Nayte's date rolls around, it's almost a relief to watch Michelle stop faking it. Say what you want about Nayte being a seven-foot, human-shaped red flag, but their chemistry is undeniable. Unlike her relationship with Brandon, where the chemistry is maybe less tangible but he is at least able to articulate his feelings by using his big boy words, Nayte is all about the vibes. Enter Raul: a Mexican shaman ABC hired to both contribute to cultural appropriation and sage Nayte's aura to get him proposal-ready. K.

Raul would like for them to sage each other and whisper their relationship wishes into the smoke. Look, no shade to Raul, but if he thinks literally blowing smoke up their asses is going to shake a man who has 28 years worth of commitment issues stored up inside, then he better think again. 
Speaking of Nayte, he is having a hard time speaking and waving smoke at Michelle at the same time. The only thing he's good at multitasking is the girls in his DMs. Nayte's like, "this is tough for me because normally my height sort of does all the talking." Yeahhhh, I'm getting that. Say no more, buddy. 
Later, Nayte admits that he only came on the show with two suits because he didn't think that he would make it farther than two rose ceremonies. And yet, here he is, falling in love when he definitely didn't plan to. This admission does two things: 1) it clears up why his rose ceremony attire is more appropriate for spring break in Daytona Beach and 2) makes me tingle in places that are simply not appropriate to mention in my recaps. 
I will say that all of  Nayte's "red flags" are only red flags in a world that's been ABC produced within an inch of its life. What exactly are Nayte's bad qualities? That he loves Michelle but doesn't have a concrete answer for every single logistical thing about their relationship given that he has known her less time than it takes me to answer a DM? And the problem is… what exactly? 
Who Will She Choose??

Nayte. Aggressively, obviously, Nayte, though she does put on a big show of even considering her other dude, Brandon. The morning of engagements she seems nervous, which outwardly she tells us is because she "hasn't made up her mind yet" though I think it's less about her making up her mind and more about her making up her mind about how she will squash Brandon like a bug. 
Speaking of Brandon, guess who's up first for proposals? Notoriously, the man who shows up first is the losing man and when the camera pans in on Brandon no one is surprised to see him there. The one reprieve we get is that most of his proposal/rejection is drowned out by the sound of waves aggressively crashing on the beach. Wow, this is bad. Seriously, did one of the crew members get high during the sound check portion of the show? Like, production has to be regretting this location choice. I can barely hear what they're saying! 
View this post on Instagram
While I can't quite make out the extent of their conversation (perhaps Mother Nature took pity on Brandon and caused this aquatic catastrophe to drown out his tears), I am able to hear Michelle when she clearly tells him she loves him as she dumps him. Brutal. She's like "it's not that I don't love you, it's that Nayte gives the better dick. You get it, right??" Not only does he get it, Michelle, but he'll be talking about this moment for the rest of his days in therapy. Nice work. 
BRANDON: I truly wish you nothing but happiness, giving you my heart was worth it.
ME, TO MY DOG, ALONE IN MY LIVING ROOM: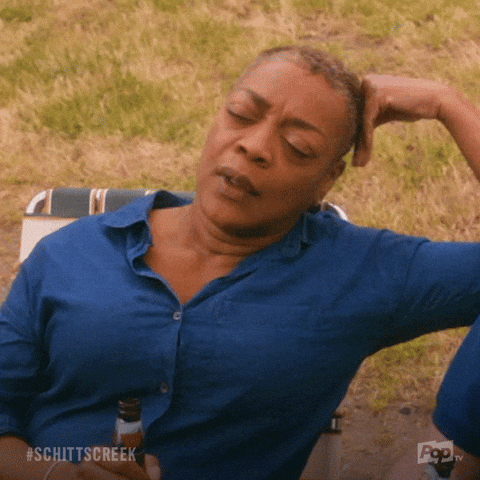 Speaking of next, Nayte looks absolutely delicious. He's wearing his one of two suits and he's ready to give Michelle the rest of his life. Probably. We'll see. Only if the vibes are immaculate. Michelle, shocked that she conned this 6'8″ god into shackling himself to her in almost-matrimony, gives a tearful "yes." It would have been a beautiful moment if Michelle hadn't tarnished her "yes" by following it up with the words "you're my soulNayte!!" I could have gone my whole life without hearing that pun. My. whole. life. 
After The Final Rose
In deciding how to spend the last hour of programming to wrap up the season, ABC took the route that most employers take at the end of the year: to eek the life out of their devoted subjects for as long as they possibly can, regardless of holidays or familial obligations. Seriously, this is 60 minutes of my life I will never get back. ABC, you're lucky I don't sue.
Honestly, the most dramatic part of ATFR was watching production get dragged on Twitter for not making the audience wear masks during a COVID surge. After that, everything else was a goddamn snooze fest. They bring Brandon out as if he is a slug and we, the viewer, are about to collectively pour salt on him and watch him disintegrate for our personal amusement. It gets worse when Michelle joins him in the hot seat and the two of them are MATCHING. They are literally a match made in heaven. I can't. 

After spending the appropriate amount of time flinging the remnants of Brandon's heart into the audience like they're free T-shirts being launched into the crowd at a sporting event, they bring out Michelle's soulNayte. (Again, gag). They seem happy and cute together and we learn that post-filming, the two are house hunting in Minnesota. If there's any cold feet happening in the relationship, ABC tries to circumvent that by gifting Michelle and Nayte with a down payment for their house. Bribery, much?
I will say these two look like they're in it for the long haul, if only because they're moms are now adorably BFF and there's nothing that keeps people together quite like familial guilt. Ever happiness to you both! 

And that's all she wrote, girlies! See you in two weeks when my New Years resolution of pretending to care about Clayton will immediately be put to the test. Until then!
Images: Craig Sjodin (3), Christopher Willard (2) / ABC; Giphy (3); @thebitchelorette_ /Instagram (1); @nayteandmichelle /Instagram (1)
The Best 'Bachelorette' Recap You'll Ever Read: Sponsored By Travel Minnesota™ 
Welcome back, Bachelorette fans, to another week in paradise Minnesota…? This week, Michelle and her men are off to the Midwest to learn what kind of corn-fed, homestead folk Michelle hails from. This is rich. Can you imagine waking up in beautiful, sunny Palm Springs only to have to try and feign excitement about vacationing to a city that's covered in snow and rock salt nine months out of the year? But the men do try their best. You can tell they're all racking their brains for any factoids about this place off of which they can build a sufficient knowledge base. I fear they got as far as watching the opening credits of The Mighty Ducks before calling it a day.
While the men look indifferent at best about having to fly coach to the crockpot capital of the world, Michelle seems absolutely jazzed about dragging 11 dudes in skinny jeans to her hometown. You can tell this is a real gag for her. The last guy she wanted to bring home to mom ghosted her on the apps, only to reappear randomly when he ran into her while she was vacationing in Palm Spring—oh wait…
MICHELLE: This is the perfect place to show these guys what I stand for
THE PLACE:

Ah, yes. Outlet malls and movie theaters. You can practically smell the Auntie Anne's and Axe body spray. I wasn't aware that her values so closely aligned with the clientele at a Chili's happy hour, but it's good that we're finally getting to meet the real Michelle. 
Minnesota Joe
I'll start with some of the highlights from this episode, which include Minnesota Joe scoring the first one-on-one date of the week. This pick was confusing for me. She chose him so she can show him around the town he's actually from? What sights could he possibly be introduced to? The view from her cousin's basement where he plays 18 hours of Call of Duty every day? 
I see my intuition was not far off. Michelle spends most of their date giving Joe a tour of her old high school. Again I ask… why? The only way I would willingly set foot in my high school again is if I was bound to some sort of centuries-old witch's curse that required it of me—and even then I might take my chances. What would I even say to a suitor about high school? "Here's where my crush asked out another girl right in front of my face because he didn't know I existed, and over there is where I almost failed remedial math!"
But Michelle is definitely living out some sort of high school horn dog fantasy. While I don't think she was dating Joe pre-filming, I do think she knew of him (perhaps from his Mr. Basketball days) and had a massive crush on him. It's the only explanation for how gaga she is when he's given us nothing but soft-spoken, single-word answers for weeks. For example, I've seen them reenact this Love & Basketball-esque  pickup game at least once an episode, but I've yet to see them actually have a meaningful conversation that wasn't about him ghosting her.

Eventually Joe does open up to Michelle. During the evening portion of the date, he reveals how harmful the title "Mr. Basketball" was to his psyche, especially when he left his high school glory days behind to play college ball. He says that the transition left him feeling anxious and depressed and (trigger warning) even alludes to being suicidal. I think before this date Michelle was thinking he was just a hot jock, but this conversation cements Joe as a Real Person with Actual Feelings and Human Emotions that exist outside of her Love & Basketball fantasies. You never know, it might just work for these two crazy kids!
Nayte The Great
Despite being at the center of the drama last week, Nayte redeemed himself during his one-on-one date this week with Michelle. I'm not surprised Michelle chose Nayte, one of her favorite boyfriends, to take on a date to one of her favorite places: Lake Minnetonka.
Look, I know that little hobgoblin Chris S. complained about Nayte thinking he "has this in the bag" but that's because he absolutely does. Nayte has been my one to watch since week one. He became the frontrunner after scoring both the first impression rose and the first kiss. The next step for Michelle? Introducing him to the gals! 
After a day of boating, Michelle wants Nayte to meet her two best friends, both of whom look like a walking ad for a Francesca's jewelry sale. I will say that I'm living for Michelle's bitchy friend, because I am this friend. While Michelle and Nayte are draped in white linen (appropriate attire for a lake day) the friend is sitting there in her slinkiest black bodysuit ready to wreak absolute havoc. The first words out of her mouth to her bestie's new BF? "Do you have enemies?" I may have screamed. Cut to Nayte, who looks like he would rather not answer that question until his lawyer is present. I don't blame him! This crowd is tough. 
But eventually Nayte wins them over the way he won Michelle over—and probably every other woman on planet Earth—by being charmingly authentic whispering into the shell of her ear, "I'm 6'8."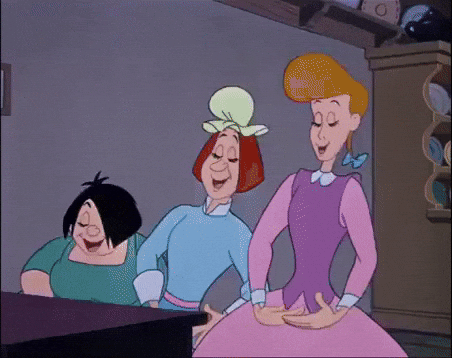 The Rest of the Men Still Ain't Shit
Since this is a recap of the episode and not my personal diary, I suppose I must mention the other men competing for Michelle's attention—or whatever scraps are left of it after those one-on-one dates. 
Going into the group date, Michelle tells us that she wants the guys to create "more small moments" with her, to which I say, then she shouldn't have taken them to a football stadium. First of all, MY GOD, MORE SPORTS?? If I wanted to watch this much athletic prowess I'd rewatch Friday Night Lights. Secondly, the real problem isn't with the men's behavior. It's that Michelle keeps taking them to do things they actually want to do. That's not how dating works, honey! I don't take my dog to the dog park and expect her to spend the entire time looking soulfully into my eyes. I take her there so she can start shit with the labradoodle and mark her territory on every other bush. Why Michelle expects her men to act any differently is beyond me.  
The group date functions less like usable footage ABC actually thought we would want to watch and more like a propaganda reel to convince us that Clayton deserves to be the next Bachelor. And even that fails in its endeavor when Chris S. takes center stage in the drama (more on that later).
During the date, the guys compete for yet another totally made-up, hyper-masculine title: Ultimate Viking. So, let me get this straight. So far the guys have competed for the title of Maverick, Bella Twin and now… Viking? A competition, mind you, that's being judged by two guys who definitely stormed the capital on January 6th. What kind of chaotic thematic messaging is happening on these group dates??
While Clayton ends up winning the title of Ultimate Viking (for no apparent reason other than that he's really good at yelling loudly), it's Chris S. who ultimately ends up stealing the date storyline—and the show. He spends the majority of the group date pouting over the fact that Michelle gave Nayte the second one-on-one date and just generally overcompensating for his tiny hands. He wonders why Michelle isn't seeking him out after he so kindly hijacked her rose ceremony last week. Where are her manners!
There's something about Chris S. that I can't put my finger on, but I think it's that he might be a secret incel. Like, he definitely has a little manifesto of all the pretty women who have wronged him in his life. There's an entitlement to him that feels both laughable and dangerous at the same time. Like the office buffoon who you joke about always hitting on you to your work wives only to find out that he circulated a Photoshopped image of your head on a nude woman's body to the guys in accounting. He paints himself as a nice guy, as a victim, and then psychologically tries to manipulate women into buying into his narrative. It's disgusting. 
View this post on Instagram
While Nayte is on his date with Michelle, the camera constantly cuts back to Chris S. at the hotel, quietly seething like the bridge troll he is. It's clear Chris S. knows he's going home and is trying to milk his five minutes of drama for all it's worth. I don't respect it, but I understand it. 
Case in point: Chris S. decides that he needs to confront Michelle DURING HER ONE-ON-ONE DATE WITH NAYTE to grill her about why she isn't showing him enough attention. Chris says he feels "played" by Michelle and she visibly recoils. Lol I can't wait for her to verbally stone him on national television. GO OFF, SIS. 
MICHELLE: You spoke for me and I can speak for myself.
ME: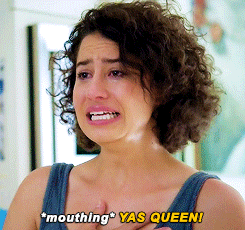 She politely tells Chris that their journey together has ended, which is the nicest banishment I've ever seen. I would have liked more fire and brimstone myself, but I suppose we can't always have nice things.
Something I'll note is Nayte's reaction. It was, after all, his date that was crashed by Lord Farquaad. Instead of starting a fight or calling Chris a little "bitch baby" (*cough* Aaron *cough, cough*) he says that he doesn't need to know about Michelle's relationship with Chris or her reasons for sending him home. He wants to focus on their relationship and the rest of their date. See, this is the way you handle insecurities and jealousy: by trusting the person you're with. Take note, boys. 
The last thing I'll mention is that Martin—and I cannot emphasize this enough—still sucks. He has a conversation with Michelle during the rose ceremony in which he tells her that she doesn't give him enough unique compliments and that also he hates high-maintenance women. 
View this post on Instagram
I think his exact words were he hates high-maintenance women and all the women in Miami are "verrrry high maintenance." What's fun is watching Michelle's face during this interaction, which says she's immediately siding with every woman in Miami over Martin. I mean, this is coming from a man with bleach blonde roots and enough layered necklaces to fuel an Uncommon James Instagram ad. You can't spell high-maintenance without the letters M, A, and N. I'm just saying…
And that's a wrap for this week! Michelle doesn't send Martin home just yet (for shame), so I guess my retinas will have to survive another week of the visual assault that is his general appearance. Greaaaat. 
Images: Craig Sjodin / ABC; Giphy (4); @bitchelorette_ /Instagram (1); @bachelorettewindmill /Instagram (1)