The Best 'Bachelorette' Recap You'll Ever Read: I Asked For Family Drama, Not Family Trauma
It's the most wonderful time of the yearrrrrr! And, no, I'm not referring to those unhinged enough to already be dousing their homes in holiday cheer. I'm talking about the most wonderful time of The Bachelor year: Hometowns. It's a pivotal time in the men's relationship with Michelle, a time when she can look around at her four remaining boyfriends and judge for herself who is ready for marriage and who is still letting mommy cut his meat for him. Fun for the whole family, really!
Last week, Michelle whittled her men down to four: Brandon, Nayte, Joe, and Rodney. I had high hopes that this season might allow for Hometowns to exist again in places like a home or a town, but alas, for the fifth season in a row we're going to be watching families interact in a sea of beige conference rooms. Boooooo. 
I cannot emphasize this enough: the Bachelorette needs proper Hometown dates if she's going to make an educated decision about her future. The Bachelor? Not so much. He just needs to see which of his girlfriends has the best-aging mom and the least psychotic brothers and he's good to go. But the Bachelorette? This date is crucial to seeing how the sausage gets made. Literally. And without a childhood home to fact-check if she's been dating an actual human being and not just a pile of loose-leaf garbage masquerading as a human being, that likelihood gets slimmer and slimmer. I mean, how else is she supposed to find out which of these guys still masturbates to their high school yearbook quote if we don't get a decent look at the house that built them? Hmm? How?!
Brandon's Hometown
Speaking of Hometowns, Brandon's is up first. We're told he is allowed to bring his mother, father, and brother into the hostage situation. I say "hostage situation" because I'm not convinced Brandon's family came of their own free will. My god, in order for the brother to be able to attend this sad little event he had to delay going into the Navy. The Navy! Imagine telling the Navy that you're too busy to report for duty, you've got to support your brother on The Bachelorette. He's either set himself up for a lifetime of mockery or his  presence on my TV isn't of his own volition. Watch his hands, people. See if his fingers start quietly tapping out Morse code for "help me." 
Before Michelle gets to meet the family, Brandon takes her to a place that feels like home to him: the skate park. Okay, how old is this guy? Aren't skate parks for, like, the shitty kid you babysit and guys in their 20s who think living in a van is a personality trait?
I think my problem with Brandon, and what makes it impossible to root for him, is that he looks too fresh-faced to be taken seriously. He's got poreless skin, good intentions, and a positive outlook on life. That would exhaust me. In fact, I know I would look absolutely haggard standing next to him at all times. 
MY COMPLEXION DATING BRANDON:

When we finally meet Brandon's family they are just as poreless and good-intentioned as their offspring. The star of the show, though, is not Brandon or even his parents—the people who instilled Disney Channel-level ethics into him—but his brother. I just can't stop thinking about the fact that his existence on my television screen came about because he told the US freaking Navy that his start date wasn't sitting right with his energy. And what a lewk he has about him! Like, are we sure he's in the armed forces? Or does he just have a TikTok account that references the US Navy in its handle? I'm gonna need some clarification here. 
Right off the bat, the brother grabs Michelle to "talk." It's less of a civilized conversation and more of a verbal assault of questions. He wants to know why Brandon is different than the other guys she's dating and I do hope she mentions Brandon's willingness to be semi-erect whilst wearing her father's intimates. If that's not a complete display of devotion, I don't know what is. 
As the brother keeps relentlessly quizzing Michelle, I just keep thinking about all the questions I have for him. Like, how long are you allowed to ghost something like the Navy? Do you already get a demerit for ditching basic training to participate in the saddest part of humanity, reality television? And will you be able to wear that chain during basic training? These are the things that keep me up at night. 
Brandon's dad also seems like a fun guy. He certainly seems to have more chemistry with Michelle than his son does. They're both talking about drinking beers and Sunday Funday and I'm like, okay, should we get these two a room?? I mean the tension is practically palpable. 
Overall, Brandon's family has a good showing. It's really too bad that she'll likely dump them all for someone taller and with more commitment issues. That's just the way the cookie crumbles, kids!  

You poor, stupid fool. 
Joe's Hometown
Joe is the only guy actually able to bring Michelle to his hometown as he's the only one actually from Minneapolis. It almost feels like production withheld normal Hometowns not for safety reasons, but so that this front-runner could have a clear home court advantage… 
Whatever the case is, Joe needs all the help he can get. Instead of taking Michelle someplace special, he takes her on a tour of his old high school. WHY?? Not only is this an essential regifting of Michelle's date idea from last week, but what is attractive about a high school exactly? Is it the stench of disinfectant and Axe body spray? Or the irrational fear that a 15-year-old in Uggs might verbally assault you if you even cross the threshold? Hmm?
The date gets even worse when he plans a two-person prom in the school's gym that has all of the creative vision of a Party City clearance section. This is an absolute no from me. If a guy led me into an abandoned high school and surprised me with this manifestation of my nightmares, I would not only suspect the date to end in a Josie Grossie moment that involved me at the receiving end of an egging, but also, possibly, an untimely death. I'm telling you, nothing good can come of a prom! 
THE COUPLE:

ME TO MY DOG: Mark my words, something wicked this way comes…
Despite the foreboding energy of this date (read: me screaming "the call is coming from inside of the house!!" and other melodramatic horror movie warnings as Michelle has a perfectly normal time), Michelle eats it up. I can tell that the idea of Joe manifests from some sort of high school wet dream that she's been harboring for the last 15 years. It's the only explanation, really, for how attached she is to him. I mean the man takes the trope of "strong and silent" to an unheard of level. Seriously, I cannot hear him at all. He never speaks. (Why won't you speak?!)
It's only after we meet his family that I understand exactly where Joe gets his quiet demeanor from. Michelle meets his mom, dad, brother, and sister-in-law and, in that meeting, it becomes abundantly clear that the men in the family use mumbled single-syllable words and strategic eye glances as their primary mode of communication. 
View this post on Instagram
The real star of the family is the brother's wife. She is milking this experience for all it's worth. I don't think her husband, you know, the guy WHO'S BLOOD RELATED TO THE REASON WHY THEY'RE ALL THERE, has said more than two words all evening. Meanwhile the wife is like, "I don't want to have to see her in the grocery store if this doesn't work out." Forget the rest of the guys, can we get a hometown date with the wife? I would watch two hours of  Michelle trailing behind her in a grocery store, watching her passive-aggressively terrorize her enemies in the produce aisle. This is the content the people want!
Nayte's Hometown
Nayte is definitely the date production wants to hype as the shit show. There's always one. One family that is so aggressively embarrassed to be on this franchise that they would launch verbal nuclear bombs at the family meet-and-greet so as to sabotage any chance of their offspring embarrassing them further by actually, like, legally binding themselves to someone who supports this marital farce masquerading as a show. Nayte's family is not that. Seriously, if these are the biggest, baddest monsters production could dig up, no one is getting that Christmas bonus this year. 
The worst that can be said about Nayte's family is that they seem hesitant about his relationship with Michelle. Mostly because he's never introduced a girl to them before. And they aren't even dramatic about their hesitancy! They're very calm, cool, and collected about it all.
MICHELLE: Do you think Nayte is ready for marriage?
THE STEP DAD:

Production would also like us to feel weird about the fact that Nayte doesn't talk about his emotions with his parents, but sorry! I don't think that's weird. Who talks honestly and openly to their family about topics that aren't what we want for dinner? I mean, my family expresses themselves entirely in movie quotes and passive-aggressive requests. In fact, if someone even discusses something remotely intimate, at least one of us makes an excuse about needing something from the fridge so that we can leave the room. What is weird about that? 
My favorite is when Nayte gets emotional and tells his stepdad that he loves him for the first time and we're all supposed to clap and feel things about this. If it took him this long to say "I love you" to a man who has been an emotional constant for almost the entirety of his life, I hate to see what that timeline looks like for Michelle. Perhaps he'll be ready to drop the "L word" when their first born goes off to college! 
You can tell ABC is desperately trying to sow the seeds of discord by using Nayte's small amount of Hometown family drama to emphasize that Nayte isn't ready for marriage and that Michelle won't know who to pick at the rose ceremony. To that I say, no shit, he isn't ready for marriage. But who cares! Commitment issues are female kryptonite. We've been conditioned from a young age to "fix" men, so OF COURSE his failure to drop the L word is getting her hot. Intimacy issues are better than foreplay. At the very least, she would like to see how this energy translates in the fantasy suites. Let the girl live!
Rodney's Hometown
Finally, let's talk about Rodney. I, personally, am very interested to see the kind of stock he hails from. It would not surprise me, for example, to learn that Rodney is actually related to the Charmin Ultra Soft bears. He's just got that kind of vibe about him. 
RODNEY'S FAMILY, PROBABLY:

Look, let me say this. Rodeny is a cinnamon roll of a human, but you also don't want to fuck a cinnamon roll. I'm getting big friend energy between the two of them, and it's making me uneasy. I'm having the conflicting urge of both desperately wanting to meet the Charmin bears who raised this sweet specimen of a human and desperately not wanting Michelle to meet them at all, lest she crumble their son like a snickerdoodle cookie. 
My initial suspicions about Rodney's family are proven correct. No, they aren't Charmin bears. Yes, they're actual human beings (or at the very least, full-grown marshmallows wearing human skin suits). His family seems so fucking tender I might actually have to look away from my screen. They are way too sweet. 
Knowing that his family is cute as shit does nothing to ease my dread. Michelle did say earlier in their date that Rodney is "definitely my best friend" which is how I know for sure that he's going home this week. Look at the way they even describe their relationship to his parents:
RODNEY: She makes me happy. She's perfect, she's beautiful, she's the future mother of my children.
MICHELLE: Yeah… it's been fun. 
It's been fun?! I've seen more heartfelt emotion in my yearbook from a high school acquaintance's half scribbled "HAGS."
In the end, no amount of family cuteness can save Rodney's fate. Michelle sends him home with a smile and a promise to stay pen pals (as all summer friendships end). Until next week, betches!
Images: Craig Sjodin / ABC; Giphy (2); @tvgoldtweets /Instagram (1)
The Best 'Bachelorette' Recap You'll Ever Read: Out Of The Mouths Of Babes
Welcome back to your regularly scheduled Bachelorette recap! So regularly scheduled, in fact, that ABC is going to air footage regardless of little things like nationwide travel schedules or annual holidays. GOBBLE GOBBLE BITCHES, The Bachelorette schedule waits for no woman! I mean, don't get me wrong, I'd still be watching regardless of where Michelle's journey fell on my Thanksgiving plans, but I'd rather be watching to actively ignore my drunk aunt humble-bragging about her son's eight-year college track ("it just takes boys longer!!"), not because I have to. It's the principle of the thing. 
Speaking of Thanksgiving, though ABC has "blessed" us with a new episode (I'm using that term loosely, obviously), we have very little to actually be grateful for. Much like the rest of this season, this week's episode was the visual equivalent of an Ambien. You would think that whittling her group of eight down to a final four for Hometowns would have inspired some sort of frenzy for camera time Michelle's affections, but alas even that couldn't rouse the men into formation. I worry that at this point they're just trying to coast by on their good looks and loud body jewelry. Look, all I'm saying is that nose rings do not a personality make, mmkay!
Count Your Blessings: The Kids Are Back
Did you guys know that Michelle's a teacher? Did you?! It appears that whenever production reviews their footage and realizes that they casted a bunch of well-adjusted duds they turn to a tried-and-true method for producing grade-A television: kids. There's nothing America loves more than watching a bunch of sweet but sassy children verbally spar with grown men whose IQ levels hover slightly below their own—and honestly, neither do I. At this point the kids are the only thing making this season interesting. 
We're told that Michelle's students will be planning this week's dates and will be choosing who deserves to go on her first one-on-one date. Wait a minute. Is this how kids are spending their summer vacations now?? What happened to reading logs and math worksheets? Instead ABC has them entertaining a room full of strange men unsupervised (!!!) and plotting story arcs that even the executive creative team couldn't come up with. Someone get these twerps on payroll!
As the kids descend upon the men in a plume of Hawaiian Punch and pre-puberty funk, I've never seen grown adults look so alarmed. I have a feeling they would take that g-force simulator from week three over this babysitting gig. But babysit they must, because the kids hold their fate with Michelle in their grubby little hands. How will the kids come to their decision? Through a series of nonsensical questions that range from "what's your dream wedding" to "do you shave your nipples?" The questions serve the dual purpose of scaring the men right into an abstinence pact and entertaining the hell out of me (a tough feat, let me tell you).
Martin especially looks uncomfortable under their line of questioning, though that could be because he's probably not allowed to be within 200 feet of children. Not for like, legal reasons, but because his personality sucks so much. While the rest of the guys bond with the kids by making fart noises with their hands, Martin entertains little Kelsey with a detailed breakdown of how to gaslight women. Meanwhile, Kelsey is looking at him like he's the walking talking DARE ad her elementary school counselor warned her about. Run, Melissa, run!
View this post on Instagram
Out of the mouths of babes!
That Turkey Is Cooked: Clayton's One-On-One
Though I trust these kids more than Michelle to find a suitable husband for her, I do question their pick for the first one-on-one date of the week: Clayton. Week after week I say I'm going to add a "Bachelor Watch" section to my recap, and week after week I write exactly one bullet note about Clayton that's usually a variation of "boring," "idiot," "nothingburger," or "why would they do this to us?" Ostensibly this should be the moment we've been waiting for all season, the moment where Clayton finally shows us why ABC chose him to be our next Bachelor—and yet, he falls short. Again. 
Even Michelle seems disappointed that the kids would choose him over, say, Nayte or Joe or the potted plant in the lobby. She sucks it up for date, though, a Home Alone-esque fantasy in which Ms. Michelle and Clayton are set loose in a museum after hours. What should be a romantic night between two beautiful looking people instead gives off heavy teacher-student field trip vibes. I kept waiting for Clayton to ask if he had permission to open his packed lunch yet. The only thing Clayton gave us at all during this date was the distinct feeling that he has an inner child. And by that I mean an actual child was wearing him like a man suit. Like, I would not be surprised if little Luke Freaky Friday'd him before this date. 

Later, Clayton says that he just wants to be vulnerable with Michelle and it's as if he's reading straight off some sort of script. Seriously, HOW is this guy become our next Bachelor?? Stock images have more life to them than he does.
Ultimately, Michelle feels the same way. She says that she doesn't feel like she's able to "get there" with Clayton before Homewtowns and it's a sentiment that reverberates through Bachelor Nation. After all, Clayton is the only guy who managed to get sent home after a one-on-one date this season (even Martin finagled his way into receiving a rose and he insulted Michelle right to her face!). 
It appears that—just like the kids' reasoning!—ABC went with Clayton because he has big muscles and can build a really huge fort. Stunning. Production does show us some mediocre footage of Clayton post-breakup discovering some hand-written notes from the children in his hotel room, but it all feels too little too late. I'm sure ABC saw those kid-induced tears and thought they'd hit PR gold. Here's a grown man who shows emotions! About kids! And he's not even ashamed about it! Everybody give this big, strong man a clap for his bravery. The problem that ABC doesn't seem to understand is that we as an audience are asking for more than an emotionally stunted white guy who needed to have fifth graders validate his emotions for him so he could realize that commitment might be a thing he's into, maybe. Come on. Do better. 
View this post on Instagram
Hateful & Ungrateful: Martin's Big Exit Moment
Now onto things I'm even less grateful for: Martin. This week, once again, Martin proved that he's unfit to exist in public spaces or be around people who don't have the same life goals as a Scooby Doo villain. I have this theory that Martin is actually a barn animal masquerading as a human man and finally, finally, Michelle is starting to see that as well. 
Martin landed a spot on the farm themed group date where the only high points included watching the men assault cow udders and Nayte feigning a back injury to get out of shoveling poop. The real show came later in the evening when Martin started running his mouth off again about Michelle. He tells the other men that Michelle often "misunderstands" him and that this shows her immaturity. This is a bold proclamation from a guy whose style aesthetic can only be described as the floor of a Forever21. 
I think his way of feeling in control of the situation (i.e. being one of eight boyfriends) is to make Michelle seem less appealing to the other guys. That way if she rejects him, well, that bitch was ugly anyway. Martin's dating strategy is to basically internet troll an attractive woman into complacency, and it's time for him to go. 
Ulo, being the earth angel that he is, takes it upon himself to warn Michelle that Martin is a walking, talking red flag. Ulo tells her that when Michelle read her poem a few weeks back, Martin called her insecure for not being able to get over a little thing like the systemic trauma of growing up as a Black woman in America. 
MICHELLE: Did you call me insecure?
MARTIN: There's a difference between being insecure and having insecurities, my love.
ME:

Michelle's like, "you haven't been honest about the fact that you're a dick." Well, I think he's been pretty up front about it. He does look like a visual representation of an Urban Dictionary explanation of a TikTok insult.  
Whatever doubts we may have had about Martin's character are immediately alleviated when he starts railing on Michelle after his elimination. He says that a girl like that doesn't deserve his attention and it's just sad, he feels so sad for her, and it's like has Martin completely lost all control of the demon inside him? If he thinks Michelle's denouncement of his character was bad, just wait until he finds out what the internet thinks of him!
More Blessings: Brandon Gets Busted
I'll end on a high note, the final blessed moment ABC grants us: watching Brandon try and hide a chubby in a pair of Michelle's dad's waterlogged swim trunks. If that camera work doesn't win ABC an Emmy, I don't know what will. 
Michelle brings Brandon to her childhood home for their one-on-one date. Tbh Brandon seems a little much for me. I know people will swoon over him after this episode, but he's so over-the-top about his affections for her it's almost unbelievable. At one point he's like, "Michelle is literally walking me through her heart" and it's like, dude, chill. She's walking you down a hallway. 
Once again I'm reminded that Michelle was an undesirable growing up because she's way too excited about living out this high school fantasy of having a boy alone in her parent's home. 
MICHELLE: You know what would be so hot? If you wore my dad's intimates and dry humped me in the family hot tub.
BRANDON:

Brandon looks appropriately horrified by the suggestion—as if he knows this adventure can only end in his humiliation. And you know what? He's not wrong! Seconds after Michelle straddles him and starts getting intimately acquainted with the back of his throat, who should walk in on them but the actual owners of the house: Michelle's parents. Imagine that! You can tell first impressions mean a lot to Brandon and he was not expecting to meet his maybe future in-laws whilst trying to hide a wet spot. Well, think about it this way, buddy: you can only go up from here.
And that's a wrap on the recap! Next week we're headed to Hometowns where Nayte, Brandon, Joe, and Rodney will introduce Michelle to the human embodiments of their intimacy issues. Until then!
Images: ABC / Craig Sjodin; Giphy (2); @bachelorettewindmill /Instagram (1); @tvgoldtweets /Instagram (1)
The Best 'Bachelorette' Recap You'll Ever Read: Get In Loser, We're Going To Hometowns
Welcome back to the best Bachelorette recap you'll ever read! This week we're off to Hometowns, if you can call a Hyatt conference room papier-mâchéd within an inch of its life to vaguely resemble whatever podunk towns these dudes crawled out of a "hometown." Gone are the days when contestants would have to sully their family name by allowing ABC entrance into their childhood homes. It's sad, really. How are we to know which of these guys still masturbates to their high school yearbook quote or lets his mommy cut his meat for him if we don't get a decent look at the house that built them? Hmm?
O, Canadaaaa
At least Katie's in high spirits! She seems far too excited about the first hometown of the week: Blake's. If it feels like we've watched this date before, that's because we absolutely have. This was the exact "authentic Canadian experience" that production cobbled together for Serena P's hometown last season, right down to the maple syrup shots and pickup game of hockey. Like, I know Canada has a diverse and rich culture, and yet, production's attempt at showcasing said culture was to google "Canada" once and follow the first pop-up ad on its Wikipedia page. 
And the contestants go right along with it! They make it out like the entire country of Canada is their hometown. Meanwhile, in America, if you even suggest that living in Greenwich Village is synonymous with living in the West Village, you get called uncultured swine and booed off the subway platform (or so I would assume).
THE BACHELORETTE: What did you do for fun growing up?
CANADIANS ON THIS SHOW: 

I love how Blake turns everything into sex. Like, hometowns is a time to connect on a deeper level, to share stories from childhood and bask in adolescent nostalgia. Meanwhile, Blake is like, "have you ever used syrup as lube before?" Blake! She asked you what your favorite sport was growing up, not to launch into your favorite way to incorporate food into the bedroom. Come on, read the room!
After Blake and Katie get done desecrating Canadian culture, it's off to meet Blake's family! So, who did Blake bring to hometowns anyway? His mother, sister, and a random man with a ponytail. Don't ask me for more details. That's all I can divulge at this time. 
I will say, I have a loooot of questions for Blake's mother, but those leather pants are already telling me everything I need to know. She's giving me major Stifler's mom vibes. Does she or does she not look like the kind of mom who caught him masturbating and instead of leaving the room, sat down with him to give him better tips for reaching completion? 

The resemblance is uncanny. 
My favorite thing about meeting Blake's family is that they clearly think he ain't sh*t. His sister is like, "sooo this is the one you're in love with now" and I may have spit out my wine at the audacity of such savagery. Later, his mom practically calls him a pussy for not telling Katie he loves her. There's nothing I love more than watching strong women verbally emasculate a man on live television. Please do carry on, ladies. 
Blake's date ends on a meh note. He never actually professes any deeper feelings for Katie, though he does allude off-camera to being ready to propose. If that sounds half-hearted to you, that's because it is. He's like, "when I know, I know and this is the most I've known." Hmmm, doesn't sound promising. It sounds like he's convincing himself of this. Exactly the solid foundation on which you'd want to build a life-long commitment!
How Is Justin Still Here?
The most dramatic thing to come out of Justin's hometown date was learning that he could not convince one single family member to show up for his date. He gets both of his parents on the phone and they're like, "sorry we couldn't be there, we just didn't want to. You get it right?" Wowwwww. They seriously said "nah, I'll pass." I have so much respect for that family. 
Even though Justin was unable to lure any blood related family to New Mexico, he is able to procure two friends. Or at least, two hired actors portraying the role of friends. He's like, "they're the brothers I never had! Mostly because my actual brothers said they're too embarrassed to be related to anyone willing to associate with this franchise." Again, I say: I have so much respect for this family. 
There are actually other major red flags on this date aside from his parents refusal to bend the knee for ABC. For one, his "friends" are suspiciously hype about the intimacy of his and Katie's relationship. They're like, "we've never seen this much PDA from him!" PDA?? He touched her pinky once! They're acting shocked that he would breathe in the same direction as the girl he likes. Red flag. RED. FLAG. 
JUSTIN BEING "INTIMATE" WITH KATIE:

But the real deal breaker happens during Justin's tour of "the best of Baltimore." I'm not saying production gave him a lot to work with here (I'm sure they gave him nothing) but MY GOD what a sad excuse for a date. The tour consisted of two papier-mâchéd signs (I told you there'd be at least one!) and a large suspense of reality. Apparently the best that Baltimore has to offer is a single 8 ft. piece of cardboard with doodles spray painted on it that's supposed to represent "graffiti". 
And then—AND THEN!—Justin has the audacity to feed her crabs whilst in landlocked Albuquerque. Look, my family also hails from Baltimore, so I get that blue crabs are, like, the glue that holds that culture together, but those ain't no blue crabs and you know it, Justin. I've seen fresher looking seafood in the Costco frozen aisle. You're sick, Justin! Just sick!
Pork Roll, Egg, & Emotional Breakdown
It's hard to reflect on the other hometown dates when Greg's dominated much of the episode. Their date starts off strong with Greg wanting to show Katie "a taste of my beach town." I'm sorry, but I thought he said he was from Edison, NJ? Show me where the beach is in Edison, Greg, I dare you. Also, let's be honest about the authenticity of this New Jersey experience. I think we all know the real New Jersey experience is less tandem bike riding and more giving someone the finger on the parkway. Be honest, Greggie!
And, look, it's all so very cute up to this point. They're making out in fake rain again and giggling through random activities that do not represent the state of New Jersey in any way, shape or form. Then Katie meets his family and the mood shifts. Things get very emotional very quickly. Greg tells Katie that she fills the void in his life that his dead dad left. She tells Greg that she loves… looking at him. Ooof. 
ME WATCHING THAT SCENE IN REAL TIME:

Katie has said time and again that she won't say the "L" word until the very end, even if it kills Greg in the process. It's very clear from this date that Greg would like to skip to the end and propose to Katie. When Katie doesn't immediately offer to ditch the show, Greg spirals. Like, reallyyy spirals. Like, I've seen less melodrama in an Aéropostale fitting room. 
And this isn't some new side of Greg we haven't seen before. Greg's jealousy and insecurity have been a recurring theme over the last few weeks. Though he's been a frontrunner since night one, he's struggled with the idea of Katie having relationships with other men. I'm not even talking about the physical aspects of dating multiple men at once. No, Greg seems most upset that Katie might be emotionally invested in a relationship outside of theirs. It's like he doesn't understand the foundation on which their relationship was built. This is a reality dating show, after all. 
I love that he's like, "ditch the show! Who gives a f*ck!" Sir, she signed a contract. Also, Greg is an idiot. Even though Katie didn't explicitly say "you're the one, Greg" she does say over and over again that their relationship is the most important to her and she outright tells him he's advancing to Fantasy Suites. I mean, she did everything but wink at him and he STILL didn't get it. 
KATIE: I can't tell you what the future holds for us, I can't tell you if we'll end up together.
ALSO KATIE: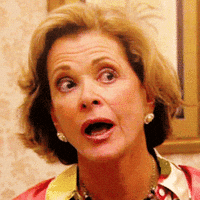 Their date ends on shaky ground. Greg is still in his feels. I think for him, getting the green light from his family meant he was ready to take this relationship to the real world. He's ready to commit right now and cannot fathom that she might need a little more time to sort out her feelings. 
The next day things get worse for the couple. Greg goes to Katie's hotel room to tell her he's leaving the show. Chaos ensues. He keeps bringing up that Katie dismissed his feelings from the night before and I honestly don't think Katie could do anything to get him to stay, short of breaking the space/time continuum to travel back in time and say "I love you" at the exact moment he wanted her to. 
Greg keeps emphasizing that this isn't about roses, that this is real life and she's still thinking of people in a point system. Though he has a point, he's not being very fair to her. She's the Bachelorette, for Christ's sake! That's kind of the whole point! It's a shame because even though he's overreacting, there's a real connection there that's being lost in hurt feelings and miscommunications. Do I think Katie could have handled that conversation better? Sure. She did seem a little cold and standoffish. But I think that's because she doesn't want to get anyone's hopes up—including her own. 
So how does their fight end? Well, Greg has left the Hyatt and is probably halfway to the closest CVS to Bridget Jones the sh*t out of his night with chocolate and drugstore wine before leaving that godforsaken town. Meanwhile, Katie is where any woman rapidly approaching 30 ends up after breaking up with a guy she's known for barely three weeks: crying on a bathroom floor. Ah, yes. I know that scenario well. 
And that's all she wrote, kids! Next week sets us up for the dramatic season finale. We'll have to wait until then to see if Katie is able to recover from her breakup with Greg by letting some sexed-up Canadian pour maple syrup on her in the Fantasy Suites. Until then!
Images: Craig Sjodin / ABC; Giphy (4)
The Best 'Bachelorette' Recap You'll Ever Read: Be Still, My Cold, Dead Heart
Well, friends, we did the impossible. After 11 weeks, two Bachelorettes, and one global pandemic, we've made it to the finale! Tayshia is down to her final two three men. As per usual, Chris Harrison is doing the most in his intro voice-over:
Chris Harrison: Will she get engaged to her soulmate, or will she DIE A LONELY OLD SPINSTER?!
Damn, Chris. I know we're living in the time of COVID, but there are other men on this planet if she decides she's not into these guys!
We pick up where we left off, with Tayshia having a sidebar with a producer. She's being filmed behind some blinds after being blindsided by Ben. You gotta love the producers' commitment to imagery and metaphors on this show. They had to get them where they could, because lord knows Ivan wasn't going to liken love to his testicles morphing into icicles on his fantasy suite date. Ben is sitting awkwardly on Tayshia's couch. He says that by looking at Tayshia's eyes, he sees there's more under there. Kind of a strange way to point out under-eye bags, but Ben's never really had a way with words. I guess it beats the alternative I'm used to getting:

Who can relate?
Ben's talking a lot about his "love" for Tayshia, but isn't really saying much. When Tayshia pushes back and asks him if he's always going to run when things get hard, his response is, "I blew it". Accurate, but not promising! Instead of sticking with her gut and sending him home for a second time, SHE INVITES HIM TO THE ROSE CEREMONY! They then walk out together, hug, and Tayshia initiates a very passionate kiss. Who knew she was a sucker for a moose knuckle?! While I definitely don't agree with her decision, I can't wait to see Zac and Ivan's reactions when Ben rolls up to the rose ceremony.
The Rose Ceremony
Ivan walks into the rose ceremony with the pre-elimination confidence that has become a hallmark of this show. Feeling the pressure from the producers for not delivering the required love similes on the ice bucket date, he offers the consolation prize of saying it feels awesome to be "open" and "vulnerable" (or "vonurble", as Tayshia would say). Not for long, buddy. Zac says he's ready for a proposal. Ben walks in with a goofy grin on his face, as if he expects Ivan and Zac will be happy to see him. I think Bennett gave the book about emotional intelligence to the wrong guy.
Ben:

Ivan & Zac:

Like many people who've gotten dumped, Tayshia proceeds to explain Brendan's absence by saying "it just didn't work out." Control that narrative, girl! She's about to start handing out roses but then stops and asks Ivan if they can go talk. Ivan's face says he knows what's coming next. They then have a cryptic talk about religious differences, but give no specifics about said differences. Is Ivan a Scientologist? That's the only legitimate theory I can come up with for this abrupt dismissal.
All kidding aside, it may be that Ivan is atheist or agnostic. Tayshia has always been open about her devout Christian beliefs, so it's possible this is the reason she sent Ivan home. It'd be a shame if that were the only reason she eliminated him, but, let's face it, she's been favoring Brendan and Zac for weeks. Given the honest conversations Tayshia and Ivan had about race, it seems strange, and frankly frustrating, that ABC isn't allowing an unfiltered exchange about religion. Then again, this is ABC we're talking about, so maybe that's asking for too much. Ivan takes the elimination in stride like the angel he is. Love you, Ivan! See you in Paradise.
Ben Meets The Family
The next day we catch up with Tayshia writing in her burn book journal. She meets up with her family and I remember how much I enjoyed Tayshia's dad, Desmond, eviscerating Colton when Tayshia was competing on his season. Like most viewers, Desmond doesn't have time for BS. Tayshia tells her family that they'll be meeting Ben, whom she had previously sent home. Desmond is understandably skeptical and wants some answers. This is gonna be good.
Ben meets with Tayshia's mom, Rosario, first and keeps talking about how he's never felt this way before, and the way Tayshia makes him feel, yet he can't seem to identify the feeling(s) in question. Everything he says is surface-level and there's no real substance to any of it. It seems like Ben is in love with the idea of love, more so than Tayshia specifically. It doesn't go much better with Desmond.
Desmond: What do you see in Tayshia?
Ben:

Ben also tells Desmond about how he and Tayshia talked about "showing up" for Tayshia. Does he think that physically coming back after being sent home is what showing up means? She meant showing up for her emotionally, Ben!
Zac Meets The Family
The tone of Zac's meeting with the family is completely different. Instead of making his answers all about him and his feelings, he expresses his love for Tayshia by showing love to her family. He even seems to win over Desmond, who says he's going to be tough on Zac. Instead of saying the things he thinks Desmond wants to hear, Zac is honest about his failed marriage and is able to reflect on his past mistakes, even weaving in a reference to the standards Desmond has set and how Zac wants to live up to them.
I gotta give it to Zac; he is incredibly authentic and eloquent. He talks about marriage with Tayshia like it's a real thing that's going to happen, not some abstract idea like Ben does when he broaches the subject. Zac is making my job as snarky recapper very difficult, but he totally won me over — until he started pretending he was an authentic New Yorker with that whole pizza charade. Zac, you're from South Jersey! Rep some hoagies like the Philly boy you are and cool it with the tired NYC cliches.
No one:
Zac:

The next day Tayshia hears a knock at her door. Fearing that Bennett has gone full American Psycho, she reluctantly answers. It turns out to be her dad, which isn't a much better sign. He tells her that the family doesn't want her to make the biggest mistake of her life by rushing into another marriage. Tayshia starts to break down recounting how her dad was there for her in the throes of her divorce. It was raw and one of her realest moments thus far. She's starting to have doubts.
Zac & Tayshia's Date

On their date, Zac reassures Tayshia that he's ready to take the next step, but Tayshia seems skeptical. Damn, Desmond really got to her! They find out that their date is to learn a wedding dance routine and Tayshia looks about as excited as Brendan did when he met Neil Lane to try on wedding jewelry. Gotta love karma. She keeps getting in her own head and is struggling to relax into the dance moves. Zac is patient with her and they actually pull off a sweet little routine. I'm honestly impressed they learned that in one lesson. It took me and my husband about two months to put together a solid first dance. Respect.
Later that evening they have a casual night in, and Tayshia is honest about her fears that Zac's feelings will change. He tells her that he is nine years sober today and that his sobriety allows him to not run away and that he'll love her no matter what she decides to do with her life. Ok, why am I crying in the club right now? And by "in the club" I mean "on my couch".
Tayshia seems convinced, and frankly, so am I. It's one of the most authentic exchanges we've ever seen on this show and it's nice to see a couple talk about real-life issues for a change. "I think she believes in me," Zac says, and I start to tear up. WTF is happening? Is this show…actually making me feel genuine human emotion?
Me watching this season of The Bachelorette:

Ben & Tayshia's Date Breakup
When Ben meets up with Tayshia "the next day", she is wearing the same tragic denim number she was wearing when her dad came to talk to her. So she's either running out of wardrobe options in quarantine or there's a bit of a continuity issue here and she went to dump Ben after talking to Desmond. She tells Ben that her heart is with Zac and, as usual, Ben looks like a deer in headlights. He takes it pretty well, albeit with way too many "umm"s, and says he's happy for her. I do feel bad for Ben. He's a sweet guy and he deserves to find love, but he needs to work through some of his issues with self-worth before jumping into a serious relationship, let alone a marriage. We're rooting for you, Ben!
The Big Day
It's engagement day! Tayshia and Zac are getting ready and Neil Lane is back to shill his gaudy rings. Zac looks handsome in his blue suit. Tayshia meets up with Chris Harrison and the exchange is kind of odd. She says she questions if she's ever been in love until now and then bursts into tears that don't really look happy. Even Chris seems confused.
Chris: What is going on?
Tayshia:

The proposal set-up is kind of a hot mess. The area rug from the Airstream trailer fantasy suite isn't helping. Tayshia tells us she feels stressed, overwhelmed, and scared. So basically all of the things one should be feeling right before getting engaged after knowing someone for 30 seconds. She says she doesn't know if she's doing the right thing. I'm a little concerned. Is she feeling the pressure of not wanting to disappoint ABC and the fans given the whole Clare debacle?
Things improve when Zac arrives. His engagement speech is really personal and from the heart. It's undoubtedly the best one I've ever heard on this show or The Bachelor. Tayshia starts her speech and after telling Zac that she knows she told him she loved him, takes an extremely long, producer-suggested pause. I admit they got me for a second and I was scared she was bolting. But she continues and tells Zac she wants to jump in fountains all over the world with him and star in endless FabFitFun endorsement deals together. He gets down on one knee and she says yes! Like the true New Yawkah he is, he yells "TAXI!" and the two ride off Flintstone-style into the desert sunset in a cardboard cab the way god and Chris Harrison intended.
And there we have it! Unfortunately (or fortunately, given the endless hours of our lives ABC takes each year) we have no After the Final Rose to catch up with Tayshia and Zac, but it looks like they're still going strong. This was an excellent season with some of the most mature and authentic men we've ever had. Keep it up, ABC! Thanks for joining me this week, guys, and congratulations to the happy couple!
Images: ABC/Craig Sjodin (2); Giphy (6)
The Best 'Bachelorette' Recap You'll Ever Read: Blink Twice If You Need Help, Brendan
Well, everybody, we've made it to the final week of The Bachelorette. In keeping with the "unprecedented times", ABC is breaking protocol and giving us fantasy suites and the finale in the same week. I'd like to think this is a gift to us for having to put up with Clare's therapy sessions masquerading as dates, but we know better: they have to keep things moving in time for the premiere of Matt's season. I'll be filling in for my esteemed colleague Ryanne this week, so please be gentle in the comments. Let's get to it!
We begin with Tayshia discussing the importance of the fantasy suite dates and her confidence in the final three. We then cut to Ivan, Brendan, and Zac being forced to sit together and allude to their potential future as eskimo brothers. It's awkward AF and will be a running theme throughout the episode. Meanwhile, Tayshia has a forced Bachelorette synergy "girl chat" with JoJo. They're really trying to make JoJo happen, huh? Despite Ed's notes, Chris Harrison continues his practice of barging in on the men without even a courtesy knock. This time he tells them that they better be prepared to get down on one knee and propose.
Chris: If you're not ready for an engagement, GTFO!
Brendan: 

And so begins Brendan's mental spiral.
To my surprise, Ivan gets the first fantasy suite date. I personally love Ivan. He's far and away my favorite of the three men, but he's too pure for Tayshia and, arguably, this world. However, he tells us he did The Secret and manifested the first date. You go, Glen Coco Ivan! Zac is visibly pissed and Brendan looks like someone told him that it's now a federal offense to wear turtlenecks. Zac reminds us that regardless of the men's feelings about the other men, this is about Tayshia. Finally, a man who understands the concept of The Bachelorette!
Ivan's Date

Just watching the way that Tayshia interacts with Ivan, it's clear that he's not the frontrunner in her mind. As if the lukewarm peck she gave him weren't proof enough, we find out that their date is a f*cking ice bath. Now if that's not a metaphor for her feelings for Ivan, I don't know what is. "Are you excited?" she asks, with that pseudo British inflection she adopts when asking questions. Ivan smiles through the pain. This is the most unromantic concept for a date that I can possibly think of, especially one that's designed to precede sex. The shrinkage alone! Rude, Tayshia. Rude. Even Big Paulie, who according to Chris Harrison is a "Bachelor Nation favorite" (sure, Jan), deems the effects of this date on Ivan's prospects later on "devastating". Slapping a potential "world record" on this turd of a date isn't fooling anyone, Tayshia! You may as well have had an intern spray paint a football field on some cardboard with "Friend Zone" at either end.
Meanwhile, back at the house:
Brendan:

Zac seems to be handling things a little better. He gets the second date card and gives us his best Matthew McConaughey.
During the evening portion of Ivan's date, he tells Tayshia he's falling in love with her. She says she's been falling for him too, but I'm just not feeling the sparks between these two. Their conversation doesn't have much substance and basically consists of them parroting things back to each other. "I cried in front of you!" "I cried in front of you!" Apparently this is enough to take things to the fantasy suite, which in this case is an Airstream trailer that inside looks like it was designed by 2009 me after winning an Urban Outfitters shopping spree. I love a boho-chic moment, but this is not the mood for fantasy suites. This looks like it would be better for a Real Housewives girls' trip (OC, obv). Apparently it had the desired effect, though, because they stayed up all night talking, according to Ivan. I don't get the feeling they had sex. Maybe a little over-the-pants action, but nothing more.
Ivan returns to the house and recaps the date. Unsurprisingly, Zac and Brendan look pissed. Brendan, clearly a masochist, asks if they got any sleep. Don't ask questions you don't want the answer to, Brendan! Ivan is apparently an emotional cutter as well because a producer told him to ask he asks what Zac's date card said. Yikes.
Zac's Date

The vibe on this date is completely different than the date with Ivan. Tayshia is straight-up giddy. The feeling is mutual for Zac and he tells us no less than 14 times that he can't wait to EXPLORE Tayshia. Vom. That's exactly what the guy you go on one Hinge date with tells you right before he never calls you again. Their date is body painting, which may as well be the polar (see what I did there) opposite of Ivan's date. This date is essentially foreplay with colors. They slap on some paint and proceed to aggressively make out in front of the camera crew. Do they have no shame??
During the evening portion, they get into deeper topics, specifically, Zac's stance on having kids. Zac says he realizes now that he does want to be a dad and he then proceeds to tell Tayshia that he loves her. The moment was really genuine, so much so that it moves Tayshia to tears and she says she loves him back. I can't even be snarky, it was a lovely moment. This is what happens when you put age-appropriate men on this show!
They move on to the fantasy suite, and the set-up alone is another personal affront to Ivan. Zac and Tayshia get a whole-ass suite that looks much nicer than the "El Presidente" suite Tayshia's been living in all season. The unmitigated gall of these producers to do Ivan so dirty!
Ivan watching this back:

The next morning, Tayshia and Zac are jumping on the bed like two toddlers hopped up on pixie sticks. Interestingly, Tayshia says in a confessional that Brendan has had her heart since day one. This should be interesting given Brendan's sheer terror all episode. Zac returns to the house with a sh*t-eating grin on his face. Ivan remains mostly calm. Brendan looks…constipated.
Brendan's Date

Brendan tells us that he's worried about the prospect of getting engaged again so quickly after getting divorced. Brendan clearly didn't get the memo on not telling producers about your biggest fears, lest they be exploited to the high heavens, and so his fate is sealed. The date is hosted by F*CKING NEIL LANE! Neil, apparently pissed he had to cobble together a ring for Clare with barely 24 hours' notice, negotiated some more airtime for his tacky wares and so we need to endure this product placement we're calling a "date". A date like this would be torture for just about any straight male who's been dating a woman for a matter of weeks, but for Brendan, it is hell on earth, and it shows.
Neil keeps telling Brendan not to get nervous, then proceeds to talk endlessly about engagements and weddings. As if this wasn't anxiety-producing enough, they then FORCE BRENDAN TO TRY ON WEDDING BANDS! I swear his hands were shaking. These producers are laying it on thick. They've even got Neil Lane waxing poetic about how rings are circular (no sh*t) and that marriage is FOREVER, as if Brendan, who has been married before, doesn't already know this. Is Robert De Niro going to pop out and tell Brendan he's been admitted into Tayshia's circle of trust, too?
This date is messy AF. I guess this is one way to test his appetite for a proposal at the end.
Brendan:

The night portion of the date doesn't get any better. Unfortunately, Tayshia saved her best dress for this date. Brendan is…wearing a black T-shirt. Not a good sign. Tayshia brings up Brendan's distance and he admits he's been struggling with the idea of an engagement. He confesses that he's still broken. It was raw and honestly heartbreaking. Tayshia doesn't put up a fight and sends him home. She says he's the one she pictured herself with at the end. I'm sure whoever she chooses will be thrilled to watch that back.
Tayshia and Rachel

We get a surprise appearance from Rachel, who looks stunning. As happy as I was to see Rachel again, I didn't really understand why she was there. The conversation was pretty superficial at the beginning, until Rachel asks Tayshia about any regrets she might have. Then it became very clear why she was invited: to create an opening to talk about Ben, who is obviously going to pull a Bennett and come back to ask for another chance. To which I say:

The Rose Ceremony Ben's Mea Culpa
The men are getting ready for the rose ceremony and Ivan's look here was giving me major Drake vibes. I'm not mad about it. We then see a shot from the waist down of some bulging thighs in capri pants making their way up the path of the La Quinta, and it's immediately clear that Ben has returned. He tells Chris Harrison that he shuts down when things are tough and he wants to resolve things with Tayshia.
Tayshia, meanwhile, has two roses left, and to symbolize this she has brought the girls out for the night. She looks gorgeous and is feeling good about her final two, so of course Ben has to swoop in and f*ck it all up! He knocks on Tayshia's door and she looks THRILLED to see him. He confesses his love for her, admits that he blew it in the moment, and tells her he sees a life with her. Tayshia's immediate response is to freak the f*ck out and run to her producer. Not a great sign, buddy! All I know is if she cuts Ivan for this clown I will have ABC's head continue to loyally watch this train wreck. See you tomorrow!
Images: ABC/Craig Sjodin; Giphy (3)
ABC Is Choosing To Be Boring With The New Bachelor
After weeks of speculation, ABC revealed last night on the season finale of Bachelor in Paradise that Peter Weber, the lovable pilot from Hannah B.'s season of The Bachelorette, will be the new Bachelor. My reaction resembled that of my parents when I failed my driver's test by backing into a pole while parallel parking in my instructor's car: not mad, just bewildered disappointed. After shocking many loyal viewers by choosing Hannah as the Bachelorette, I was hoping the bigwigs at ABC would pull something similar with this year's Bachelor. Unfortunately, they can't seem to quit their addiction to mediocre men and went with the safe choice, once again shying away from a lead that might spike controversy or (heaven forbid) a cultural conversation.
He's Slightly Sketchy

Peter caught some flak this summer when it was revealed by his ex-girlfriend that he dumped her shortly before Christmas, presumably because he found out that he'd been cast as a contestant on The Bachelorette. Opinions differ as to whether the show had anything to do with the breakup, but Peter himself has insisted that his casting occurred months after he parted ways with his ex. Even if we suspend all disbelief and take him at his word, his characterization of the breakup in the People interview is not consistent with the one he gave us on The Bachelorette, particularly during his hometown date, where his parents and brother recounted his most recent heartbreak in a way that gave me Blake-crying-on-his-mommy's-shoulder vibes. While breakups are usually sad for both parties, the dumper does not usually come away disillusioned at the prospect of finding someone to love again, hence the dumping. We can all agree that Peter's transgressions pale in comparison to those of dog food jingle lyricist Jed, but he's not quite the wounded bird he'd like us to think he is either.
He's Safe

One important detail Chris Harrison forgot to announce last night when naming Peter as the Bachelor is that he's already been The Bachelor. It was four years ago, his hair was darker, and his name was Ben Higgins. In all seriousness, it's pretty clear that ABC is trying to recreate the ratings magic they had with nice guy Ben by bringing in a shiny new version. To be fair, there is nothing objectively wrong with either Ben or Peter. They're both mild-mannered, sensitive and steadfast guys. The problem is that their best qualities are the same ones that come to mind when looking to purchase a family minivan. While comfort, reliability and safety are wonderful, I'm not really attracted to a Chrysler Pacifica. In light of recent events I knew we wouldn't get my first choice Tyler, but I still can't help but feel that ABC isn't sending their best. We need a man with an edge and/or some undeniable sex appeal, and someone that still lives at home with his parents isn't it, no matter how many condoms he has in his center console.
He's (Yet Another) White Guy
It's no secret that the Bachelor franchise has a race problem, but it's a fact that bears repeating. In the more than 17 (!) years that this sh*tshow has been in the cultural zeitgeist, we have had one black female lead and no black male lead. It's. Time. One could argue that we've had several great candidates in years past, especially when we see what passes muster to lead this dumpster fire year after year, but it's pretty hard to deny that Mike Johnson from this year's season of The Bachelorette would have been an excellent choice. Kind, charming, successful, smart and handsome, Mike was and is the full package (and Demi Lovato agrees, so don't @ me). For all those who say he was "boring" on Bachelor in Paradise, kindly refer to my previous paragraph.
Even if Mike was boring on Paradise, I'm not totally convinced that his brief stint on the spin-off was the right litmus test. Mike doesn't really exude f*ckboy like the Deans and Blakes of the franchise, so it's possible he simply was not in his element arriving late into a situation where no one but the most boring and phony people were left (you know who you are). It's true that ABC seriously botched the season with its first black Bachelorette, Rachel Lindsay, but refusing to engage in the issue at all kills any hope for future progress in dealing with race competently and compassionately. If they can handle a same-sex couple with grace, can't they work towards doing the same with its contestants of color?

By choosing Peter, the franchise is making a conscious choice to remain stale. It's not the wisest move for a show that's been airing for so long that nearly every contestant has learned the rules and is out for fame. If ABC can't find a dynamic and compelling lead from its usual crop of last year's rejects, why not flush the format and let art imitate life by casting an actual celebrity? Not only do we reclaim the premise of an aspirational lead that the show was founded on, the contestants' famewhoring can be repurposed and encouraged as a key element of the entertainment instead of an undesirable byproduct that must not be acknowledged. Until ABC hires me to consult on strategy (call me!), all I can do is hope to be pleasantly surprised with Peter, like I was with Hannah. I'm going to give him the benefit of the doubt and watch, but if I see even the shadow of a windmill, I'm out.
Images: ABC; Giphy (3)
UPDATED: These Allegations About Mike Fleiss Are Scary AF
UPDATE: Over the weekend, we were all surprised when Laura Fleiss, wife of Bachelor creator Mike Fleiss, posted a series of tweets, publicly addressing the reports of domestic violence from this past summer for the first time.
In July, Laura Fleiss filed an emergency domestic violence restraining order against Mike after an incident in which she alleged he demanded she get an abortion, then physically assaulted her. Along with photos of her bruises, Laura made detailed statements about Mike's verbally and sometimes physically abusive tendencies. According to her statements, this specific altercation turned violent when Mike took Laura's phone, and she tried to chase after him. 
After hearing all of this, you can imagine our reaction when, this Sunday, Laura Fleiss took to Twitter to basically say that none of that really happened. In a series of messages, she called reports of domestic violence "erroneous," and instead acknowledged that "There was an emotionally charged incident in which we fought over a phone and both exhibited immature and irresponsible behavior. This situation led to making rash decisions we both regret…"
Over the summer, my husband and I went through a challenging time, as all marriages do. There was an emotionally charged incident in which we fought over a phone and both exhibited immature and irresponsible behavior. This situation led to making rash decisions we both regret…

— laura fleiss (@FleissLaura) November 3, 2019
However, I would like to correct the erroneous reporting that my husband intentionally tried to attack and hurt me. That is untrue. We both take full responsibility for our actions and have worked very hard to repair the damage to our relationship and family…

— laura fleiss (@FleissLaura) November 3, 2019
…and are working together with the help of a marriage counselor to rebuild what we lost. I love @fleissmeister and our kids very much. We appreciate your support at this time.

— laura fleiss (@FleissLaura) November 3, 2019

Umm, wow. Obviously, none of us were there on that night in July, but this is certainly a 180º turn from how Laura described the incident at the time. She says that they "both take full responsibility" for what happened, and that they're now working with a marriage counselor to "rebuild what we lost." What's also disturbing is that Laura created her Twitter account in November, and seeing as it's only November 4th, it basically means she created a Twitter JUST to tweet out these messages. And Mike is the only person she follows…
Mike also tweeted a similar message, after retweeting Laura's tweets. He wrote, "Happy to report that @FleissLaura and I have reconciled. I love my wife and am grateful for this opportunity to work on our marriage… Thanks for the support, #BachelorNation!" This tweet is all kinds of disgusting, and the replies on Twitter are quick to point out how disturbing and creepy this whole Twitter cover-up is.
Happy to report that @FleissLaura and I have reconciled. I love my wife and am grateful for this opportunity to work on our marriage… Thanks for the support, #BachelorNation!

— Mike Fleiss (@fleissmeister) November 3, 2019
As much as I want to believe that everything is totally fine here, and that things over the summer were just blown out of proportion, I feel extremely nervous about this situation. Mike Fleiss is a man with a lot of money and power, and we've heard from other people that he's not the best guy. According to loveisrespect.org, studies have shown that it can take victims of domestic abuse return to their abusers an average of seven times before leaving for good, and the National Coalition Against Domestic Violence says that a victim is in the most danger when they decide to leave their abuser. Even though the Fleiss's insist everything is fine, this entire situation is extremely concerning. We hope Laura has a strong support system in place, and that she and her child stay safe.
It seems like this season of The Bachelorette, all we've been hearing are stories about how the men vying for Hannah's heart actually have a backup girlfriend back home in case they get rejected their Flat Tummy Tea sponsorships don't work out. First with Jed and his Nashville singer/songwriter Plan B, and then with Peter the Pilot and his hoes in other area codes. I would say "newsflash: men are trash" but can it really be a newsflash if this happens literally every day? But as it turns out, the biggest piece of trash to come out of The Bachelor franchise might not even be Jed, or Peter, or that one contestant who was actually a sex offender: it might be Mike Fleiss, the show's creator. 

Yesterday, Fleiss' wife, Laura, filed for an emergency domestic violence restraining order after she claims her husband violently attacked her and then "demanded" she get an abortion over the July 4th weekend. She claims that in an altercation about her cell phone, Mike grabbed her body and "forcibly pinned me up against the wall and held me there." After she broke free, she says he "continued to use his arms and hands to aggressively push me away from him as he walked outside the door."
The incident, which allegedly took place in their Hawaii home, occurred while Laura was 10 weeks pregnant with their second child, AND she's saying that the entire thing was caught on security cameras. If that's not karmic payback for trying to fabricate a sexual assault on Bachelor in Paradise to boost ratings two seasons ago, then I don't know what is!
In documents obtained by The Blast, Laura claims that prior to the July 4th incident, Fleiss threatened her with divorce if she didn't get an abortion, and that he used the threat of divorce multiple times throughout the marriage. She claims that Mike told her things like "I am cutting you off financially Monday morning," and "Next time I see you, I don't want to see your stomach," and "You have a choice, you can choose. Have an abortion or go back to Wisconsin, but you are not taking Ben ."
The former Miss Wisconsin and 2012 Miss America winner goes on to say:
"Over the past several years of our marriage, Mike has made many emotionally derogatory and demeaning comments designed to demonstrate his financial coercive control over me such as repeatedly insinuating that he would destroy me with his wealth and power. Within that last year, he has verbally abused me many times telling me that I am going to end up 'fat and single in Kenosha, Wisconsin,' with the usual follow-up comment of 'Good luck with that.' He consistently would call me 'fat,' telling me that I need to lose weight, and berate me as being 'lazy' and 'incapable.' He has made these comments in the presence of our son Ben… The continued verbal and emotional abuse have wreaked havoc on my self-esteem. I have spent time in therapy discussing the effects upon me of Mike's demanding and denigrating comments."
But ! The ! Tea ! Continues ! To ! Spill ! After a Los Angeles judge granted Laura a temporary restraining order against Mike, in which he can have no direct or indirect contact with her and must stay at least 100 yards away from her at all times, Mike filed his own declaration denying her claims and requesting primary custody of their 4-year-old son, Ben. He alleges that she was the aggressor and that she physically attacked him. So, let me get this straight. Even though Laura is the only one with documented injuries, she is somehow to blame for this entire incident?  Seriously? What kind of a fool do you take us for, Mikey? Just because you can trick us into watching your show two hours a week every week doesn't mean you can trick us into believing this!
Okay, so this is…a lot to unpack. Like, more to unpack than my feelings regarding Mark Consuelos being written in as a series regular on Riverdale. First and foremost, I'm glad Laura, her son, and unborn child are doing okay. Mike has been ordered to move out of their Hawaii home, which feels like a good first step in their healing process. 
Secondly, I want to say I'm surprised that the man who makes millions off of manipulating American women into believing that people with 20K Insta followers are actually going on reality TV to "find love" and not a sponsorship deal would also be the kind of guy who threatens to punch his pregnant wife. Oh, wait. I mean I'm NOT surprised. AT ALL. What I am surprised about his how long it took for us to learn his true colors.
I'm not buying his "I'm the victim here" story for one f*cking second, and neither should you. The photos of Laura's injuries and the footage of the alleged incident captured by the couple's home security cameras are damning, to say the least. And even if there wasn't documented evidence of the alleged assault, let's not forget that this is a man who has willfully ignored toxic behavior of contestants and cast literal sex offenders, so why should his personal life be any different?
Stay tuned for more updates as the story unfolds because, trust me, there will be more tea to be spilled. Let's see if Mike Fleiss will end up in a cell with Chris Soules, Lincoln Adim, or Amanda Stanton!
If you or someone you love is involved in a potentially violent domestic situation contact the National Domestic Violence Hotline at 1-800-799-7233 or online here.
Images: Shutterstock; Giphy