The Best 'Bachelor' Recap You'll Ever Read: The One Where All Of America Sharpens Their Knives
Welcome back to the best Bachelor recap you'll ever read! Tonight is the night. Fantasy Suites. The night where we get to see Clayton play with the heart and souls of three women as if they were emotional Play-Doh. And on International Women's Day, no less!
Last night was the second in a two-day, four-hour Bachelor event that literally no one asked for. Night one was the Women Tell All, in which the women told us nothing except the intimate details of their blinding hatred for Clayton. I don't think I've ever seen a grown man chastised in such a way that it felt like 20+ women were giving him verbal spankings all at once—but it did put years back on my life to do so. Thank you for your service, ladies. 
But if I was feeling even a little bit badly for Clayton, those feelings have all but evaporated after his rage-inducing performance on last night's episode. One of the things I've struggled with this season is connecting to the storyline, to the women, and, especially, to Clayton. For the last nine episodes I've joked that Clayton's existence is the result of a teen witch accidentally animating a stock image of "hot guy" and letting him loose on America's most eligible women. I've compared his personality to whole milk, his deductive reasoning skills to those of a toaster, and his critical thinking skills to my dog's daily debate on eating her own shit. What I'm saying is, I thought Clayton was just another hot, dumb jock who was going to bumble through his time as the Bachelor like he's bumbled through every other aspect of his life. But last night we finally got to see the real Clayton, the guy behind those winning smiles and bland platitudes, and it was absolutely sinister. 
Let's get into it. 
Rachel's Fantasy Suite

In typical Bachelor form, the producers have all three remaining women staying in one hotel room where they'll  get the pleasure of watching their competition walk of shame home after their dates with Clayton. Diabolical. Rachel is up first, and her date card has an ominous message about finding out how "deep" her love for Clayton goes. I have a feeling Clayton's intentions are less about mining the depth of their emotional bond and more about mining the depth of her cervix, but carry on. 
It appears I'm wrong on both counts. Clayton was talking neither about their love nor about her vagina, but rather, about her impending death. They go spelunking through a dormant volcano (again, the sex metaphors abound) and this is the stuff of my nightmares. Seriously. I've seen The Descent and this is a plotline straight from that movie. Is he hoping that the vague threat of death will get her hot later? If so, I'm worried about the rest of what he considers "foreplay."  
Rachel says that while the cave stuff is fine, she needs an "I love you" from Clayton if she's going to put out. It's the same ultimatum I gave my first boyfriend before he took my virginity, and that definitely didn't end in me getting dumped three months later in the middle of a beer pong game. But, you know, good luck with that Rachel. 
Later, during dinner, Clayton tells Rachel that he's been keeping this to himself but he thinks he really needs to tell her now: he's in love with her. First of all, it should be illegal for the Bachelor/ette leads to drop the "L" word outside of the final rose. Congress may not have written up legislation on this niche issue yet, but it's still, like, very morally frowned upon on this franchise. I especially don't like it being used during the fantasy suites setting, a setting that emphasizes sex, when words like "I love you" could be interpreted as emotional manipulation to get someone to sleep with you.

And what do you know? It works! Clayton's declaration succeeds in getting Rachel to sleep with him (or at least letting him do some very heavy petting that resulted in her saying "uh-huh, yeah, I definitely came" before distracting him with a hand job so she could just go to sleep). The next morning he leaves Rachel looking flushed and gooey, and he screams once more—on the very public streets of Iceland—that he's in love with her. Like, are the other girls not staying in that very same hotel? He better hope they aren't at the continental breakfast eavesdropping on the date when he made that daring proclamation. 
Later, Clayton contemplates if dropping the "L" bomb was kosher. He's like, "I didn't plan to say it to Rachel, it just happened" which shows just how little thought went into saying those words during the date. He's not thinking through the emotional consequences of saying those words to a girl who may or may not end up being his wife. Clayton, repeat after me: I. AM. AN. IDIOT. SANDWICH. 

Gabby's Fantasy Suite

Gabby's up next and she's especially excited for her alone time with Clayton. In her words, she says she hasn't dated anyone for this long before without being intimate with them. This is fun because if you actually added up their alone time they have probably spent five uninterrupted days together—and even that seems generous. 
More than some alone time with Clayton, Gabby would just like some champagne and romance. She didn't fly to Iceland for adventures. She flew to Iceland to put on a Shein bikini that she pretends is Revolve and to get drunk in the hot springs. It's what we all want, really. 
WHAT GABBY SAID: I'm hoping for a whale watching cruise with strawberries and champagne.
WHAT CLAYTON HEARD: 

Wow, you guys are really speaking the same language these days. Totally on the same page.
The rest of the night follows the same script Clayton acted out with Rachel almost to a T. He takes Gabby to dinner, tells her he's falling for her, then he fucks her in a yurt. Swap out the girl, the yurt, and the dinner menu, and this was his exact date with Rachel. Almost the same words, even, were said to each girl. The next morning, just like the morning after with Rachel, Clayton loudly yells: "I'm falling in love with you!" followed by a little "whoop" that shrivels what's left of my libido. If you're looking for a tally, that means Clayton has now told not one, but TWO women he's in love with them and bragged to the cameras about being physically intimate with both. Vomit.
It's only after he's put some distance between himself and the dates that he starts to wonder if having sex with two women two nights in a row will come back to bite him in the ass. You think?? These aren't NFL groupies looking for a wild story and sex with the benchwarmer. These women came here looking for a lasting relationship with a mature man. They didn't give you any sex ultimatums, but they were probably hoping you would save something for your potential wife—if not "I love you," then at the very least, your penis. 
Susie's Fantasy Suite

Which brings us to Susie's date. You can tell Clayton is hoping to recycle his wham-bam-thank-you-ma'am script one last time. Third time's a charm and all of that. What he didn't account for is Susie being more in the mood to drown herself in the hot springs than to entertain his horny ass. 
All week Susie has been spiraling. She's been watching girl after girl walk into their suite with goofy grins and sex hair. She's got working eyes and ears. She knows what's going on. To the cameras, she confesses that she's worried Clayton slept with the other women—or worse—said "I love you" to them. Welp. She can read him like a book and it's a sad, sad story.
SUSIE: I'm so all in with Clayton
ME, ALONE IN MY LIVING ROOM: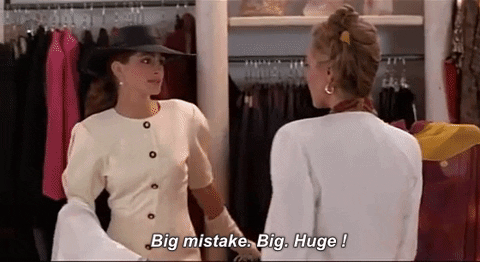 Never trust a man who shaves his chest, Susie!
Clayton tells Susie that he loves her too, because at this point why not? He's already fucked himself. Why not make it a trifecta? But Susie is not following his script. Instead of crying or looking grateful, she asks him what he said and did with the other girls. How does she know she's special? 
SUSIE: I can't be with you if you've slept with other women or told anyone else that you love them. That's my hard line.
CLAYTON: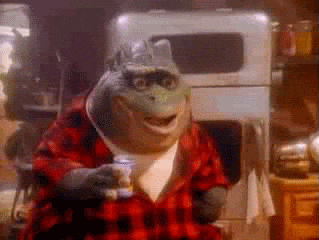 At first, Clayton dodges the question. He alludes that he's expressed some romantic feelings to other women, which makes it sounds as if he was unsure about the feelings he expressed, when in reality he screamed his devotion on public street corners. Clayton tells Susie that she's special, don't worry, he's the most in love with her. Again, I'm sensing an emotional manipulation is at play to get Susie to sleep with him.
I also feel for these other women. If a man fucked me and then screamed to the world that he loved me, I'd probably believe him. It's an insult to those women that not 48 hours later he's minimizing those actions in favor of salvaging his supposedly stronger relationship with Susie.  
Eventually, Clayton tells Susie that, yes, he slept with the other women and, also yes, he said "I love you" to them. What of it? He's the Bachelor. It's his journey. Get on board or get the fuck out. I'm sorry, but was this supposed to make her feel better about their connection? Susie takes a moment to collect herself and that's when Clayton's nice guy veneer completely disappears. His regret and frustration quickly transitions to anger at Susie for daring to question his process. 
The thing is, Susie is allowed to have these boundaries whether she's voiced them or not. Should she have told Clayton her feelings before the fantasy suites? Probably. But she doesn't owe him shit. If she wants to walk because he slept with other women, that's totally her prerogative. Clayton can absolutely do what he wants as well. He can sleep with women, tell them he loves them, suggest they have a threesome if the final rose thing doesn't work out, whatever. But he can't demand they be on board with his polyamory. It's not just that he slept with them, it's that he told all three of them that he loved them. That's kind of a big deal. What makes his connection special with any one of them if he's having the exact same feelings about all of them?
It's not even the situation that unfolded tonight that's so upsetting to watch. It's the way Clayton handled the situation. Susie is visibly crying and distraught. She apologizes multiple times for not telling Clayton her feelings sooner. "I know it's too much to ask," she says at one point. (Newsflash: It's not). Clayton, meanwhile, screams in her face that she invalidated everything, that she should feel awful for the way she's treated him. Then there's the absolutely unhinged moment where he apologizes for yelling at her AND THEN BLAMES HER FOR IT. He's like "this is so out of character for me… but you drove me to this."

This is where we get to see the real Clayton. Not the Clayton who plays with puppies or gets sad notes from kids or smiles dumbly in front of the cameras. This is Clayton. A guy who is as likely to sleep with you as he is to scream at you.
His rage is scary. The way he strong arms Susie out of that building and into the car is scarier. There's a moment when he's yelling at Susie that you can tell she just shuts down. She stops crying and starts placating him. That is a survival instinct clicking into place, because it's the moment when she realizes she isn't safe in this conversation. That this could potentially escalate to violence. It was absolutely gut-wrenching to watch. This is the nicest man in America? The most eligible bachelor? If this is Clayton on his best behavior, I hate to see what he's like in a relationship when cameras aren't rolling.
Do I think Clayton is abusive? That's hard to say. What I am saying is that this was the first time I saw any real emotion from him and it was unleashed anger aimed at a woman. Whatever respect I had for Clayton (and that was slim to begin with) is gone. I suspect I'm not alone in this feeling as I distinctly heard all of America sharpening their knives immediately after this episode ended. Good luck to you, buddy!
Images: ABC (4); Giphy (5)
The Best 'Bachelor' Recap You'll Ever Read: I Want My Money Back
Happy Hometowns, hooligans! I thought my day was rough when one of my students decided that an acceptable excuse for missing my class was "Buffalo Wild Wings had a special and now I'm horizontal and regretting my life choices," but I think having to introduce Clayton—Clayton!!!—to the people that raised you might have me beat. Lol, can you even imagine?
That's right, kids: Hometowns are here! This is the first real Hometowns we've had since COVID wreaked havoc on our world order—and by "world order" I mean our reality TV blueprints. The day has finally come where ABC gets to sub out La Quinta Inn conference rooms and papier-mâché state capitals for real homes and real towns. I'm sure to make it happen they only had to sacrifice their least favorite intern to a God of Old in the bowels of ABC studios. But was it worth it?? Absolutely not. 
Historically, Hometowns are one of the more dramatic episodes of the season. It's a time when the Bachelor gets to explain to the friends and family of the woman he's dating that he's seriously dating this woman… as well as three other women. And the cognitive dissonance the families must experience! Their blessing from this date basically results in their child traveling  to an undisclosed location where they'll play a game of "just the tip" with Clayton.
CLAYTON THIS WEEK: I will take such good care of your daughter. She means the world to me.
CLAYTON IN ONE WEEK: 

So, yeah. Tensions are usually high. Usually. But during Hometowns this week, the messiest thing to happen on a date was watching Serene psychologically torture Clayton with an obstacle course. Where were the tears? The mothers getting drunk off Chardonnay? The fathers alluding to having favorite places to hide bodies? The jealous sisters trying to sabotage the favorite child's happiness? Instead we got to watch four well-adjusted families and their well-adjusted daughters make small talk with the human equivalent of burnt toast. Boooo. Let's get into it.  
The Biggest Snooze Fest: Susie's Hometown
The biggest disappointment this week was Susie's date. I say "disappointment" because all 12 minutes of footage ABC allotted to Susie's hometown were about as visually stimulating as watching blades of grass grow. Susie invites Clayton to join her in Virginia where she wants to find out if Clayton "likes to be choked." Lest we all forget that Susie has a personality, and it's Jiu Jitsu. I hope your grandmother finds that joke as funny as you do, Susie. 
You can tell Clayton is relieved that the only choking he'll have to do is to that nice-looking sensei over there. Clayton looks like the type to spank a woman in bed and then immediately apologize for it. In fact, I suspect that could be his kink: uncontrolled apologies. 

Later, Clayton meets the family, and they're cute but boring. That's great for Susie's well-adjusted-ness as a human but bad for our viewing pleasure. The only moment of tension we really get is when Susie's father talks to Clayton one-on-one. He explains that when he was sick, Susie never left his side. That's just the kind of girl Susie is. I think it's fun that he's emphasizing the importance of loyalty to a man who's playing tonsil hockey with a small pledge class of women.  
Susie's mom is the only voice of reason. She tells Susie to proceed with caution—remember, Clayton has never actually said he loves you!—and Susie nods resolutely. She will definitely keep that in mind when Clayton asks to do butt stuff next week. 
Hometown Winner: Gabby's Grandpa
Every Hometown has its winners and losers, and this week's winner was hands down Gabby's Grandpa John. Personally, I've never understood the appeal of Gabby. Clayton, and America, seem to think that she is some sort of comedy savant. Well, this week watching her hike in what can only be described as a Euphoria x Dick's Sporting Goods collab—I'm skeptical.
CLAYTON: Everyone knows that Gabby is the funniest woman alive
ME, A SELF-PROCLAIMED FUNNY GIRL: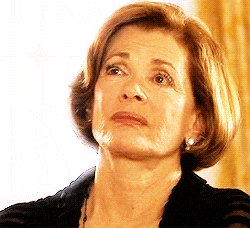 I worry that Clayton has associated "humor" with just girls who laugh…
But you know who I do understand the appeal of? Gabby's Grandpa John. John is, in short, a national treasure and should be protected as such. When Gabby's family asks her what their first impressions of each other were and she has to admit that her first words to Clayton involved her asking him to sit on her face AND GRANDPA JOHN LAUGHS?! 

Look, I'm not saying Clayton should propose to Gabby solely because he would get to do family dinners with Grandpa John, but I'm not not saying that, either. I mean, talk about a man who understands comedic timing. This man should have his own Netflix special. I'd watch it. Case in point? These iconic lines from the episode:
"You like Gabby? She's always been a dingbat"
"What do I think of Clayton? He's full of shit. Anybody who likes you is obviously full of crap!"
"If this isn't forever, I'll be really pissed. I'll come back and haunt you."
There is a point during Gabby's hometown date where it becomes clear that I've had too much wine to deal with Grandpa John. He tells Gabby that the only person he's loved more than her is his late wife and, y'all, I AM CRYING IN THIS CLUB RN. If I'm not careful this man is going to melt my cold, dead heart. 
Hometown Loser: Clayton
Where there's a winner, there's a loser… Hi Clayton!! Every season ABC tries to make the Bachelor out as the idyllic life partner and, boy, have they had their work cut out for them with Clayton. Overall, Clayton has been about as dynamic to watch as a Looney Tunes character—and I'm afraid that's being unkind to the Looney Tunes. You would think that Hometowns would be a time for him to really shine. After all, ABC has been telling us from day one that he's good with dogs and kids! Think again. With the families he's bland and awkward. With the women he has less cool points than a fanny pack. 
Serene's Hometown is a great example of this. From the opening moments of this date, I'm wondering what the hell Serene sees in Clayton. It's like watching an earthworm try to court a gazelle. Because here's the thing about Serene: she's goddamn gorgeous. And Clayton is fully aware that someone as hot and smart as she is should in no version of reality want to date his measly ass. I don't think Serene cares much for Clayton either.
This is particularly evident when she plans her hometown date for Clayton. Her dream date with him apparently involves making him wet himself on national television. Now I ask you, is that the kind of activity you would force upon a man you actually want to sleep with??
She's like, "welcome to my hometown! Now, suit up, we're doing an obstacle course that has only ever been completed by the at-risk teens in our town who got sent to wilderness camp." Clayton looks hilariously horrified. He would like to go back to the time when the only obstacles he engaged in were self-made and involved him trying to hide his chubby from the cameras whenever Serene showed up to one-on-one dates in those corset tops.
I'm not sure what Serene was hoping to accomplish with this date, but it sure as hell wasn't to induce any sexual feelings towards the man. She spends more time laughing at his terror than anything else.  
SERENE: Yeah, it's funny I've never seen a grown man scream like that before?
THE GROWN MAN IN QUESTION: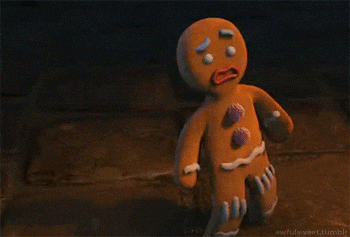 You and me both, honey.  His screams will be forever imprinted on my brain stem. 
Most Dramatic (?) Hometown: Rachel's Hometown
Rachel's date proved to be the most dramatic, but again, I'm using the term "dramatic" loosely. Dramatics would require 1) any sort of plot twist, or 2) for Rachel to speak above the decibel of rustling leaves. 
The date starts out hot enough. The two go kayaking in a swamp (reminder: Rachel is from Florida so potentially being eaten by gators while they gyrate against a stump is probably a step up in the romance department from the other Florida men she's dated). Eventually they happen across a kissing tree where the two proceed to make out in such a way that will definitely result in one or both of them getting a UTI. Ay yi yi. That tree said "kiss", not fornicate!! 

There is a brief moment where ABC tries to tease us into thinking that Rachel's father will not support their union. We learn that Rachel's father is notorious for hating Rachel's boyfriends and even once threatened bodily harm to an ex. Sounds promising, right? Nope. Very quickly even that drama gets squashed with a brief promise on Clayton's part to always support Rachel's career. ABC!! At this rate the Hallmark channel has more drama and tension than what I've witnessed on this screen.  
So, Who Goes Home?
Serene. During the rose ceremony Clayton chooses Gabby, Rachel, and Susie to advance to the Fantasy Suites. Your funeral, ladies. Clayton doesn't really explain his choice except to say that he's sorry, he had to follow his heart. Is it the heart thing or is it that you're still trying to get the skid mark stains out of your drawers after that Fear Factor date? Be honest, Clayton. Either way, Serene gets to dodge a bullet sent home and we have to wait until next week to watch Clayton set fire to everything he knows and loves. I do love watching a man destroy himself. Until then!
Images: ABC/Craig Sjodin; Giphy (5); ABC
The Best 'Bachelor' Recap You'll Ever Read: No Tears Left To Cry
Welcome back to the best Bachelor recap you'll ever read! Clayton is slowly but surely whittling his women down to the final four. Four lucky women who will have to explain to their parents, siblings, meemaws, and drunk uncles that the man they have given their hearts—and probably, in dark alcoves of the Bachelor Mansion, their right hands—to is a man whose idea of formalwear is wearing the nicest Dick's Sporting Goods hoodie he has with a blazer over it. What fun!
Sarah – 1; Olds – 0
But before we jump into the Hometowns countdown and who makes the final four, we still have to get through last week's rose ceremony and the eight remaining women. If you'll recall, when last we left off Sarah had just been sabotaged on her one-on-one date by Mara. Mara, at 32, is something like the ancient crone of the house. If this were a Disney movie, her character would be portrayed with a hunchback and at least one facial wart to emphasize her oldness. Since this is not a Disney movie, but rather, a sick social experiment we as audiences have been brainwashed into returning to every Monday night, production has replaced humpbacks and warts with bitter regret and insecurities. ABC, man. They really know how to champion every woman!
THE WORLD PORTRAYING 30: 30 is the new 20
ABC PORTRAYING 30: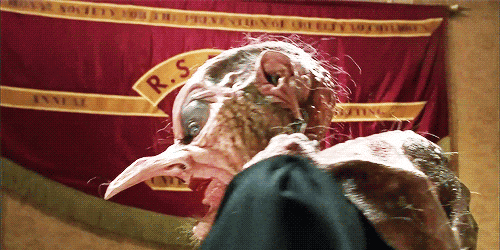 Sarah confronts Mara after the date and it's a little like watching the bratty preteen you babysit make a cutting remark about your relationship status in order to distract you from enforcing her bedtime. Their hostility continues into the rose ceremony where Mara asks Sarah to "chat real quick." This is Staten Island code for "you're about to sleep with the fishes." I would be scared to follow Mara into a dark corner. You may not come back with all of your body parts intact, Sarah…
Their chat, of course, results in a kind of verbal violence the likes of which I have not seen since that one time I taught middle school English for 10 months and they made me chaperone the lunch room as part of some new teacher hazing. The thing is, their beef is actually not at all about Clayton and it is absolutely about their ages and insecurities around said ages. They both seem to want to validate their age constantly. Sarah wants to prove that she is a serious candidate for marriage and Mara wants to to prove that she is not a serious candidate for Botox, it's all just an early stage preventative measure, you can ask her dermatologist. I don't think Mara even likes Clayton all that much. She would probably vibe with a tree stump if it promised to walk down the aisle with her! I don't think Sarah even likes Clayton all that much either. She just polled her followers and they really want to see more boyfriend content on her feed!
But this isn't about what Mara wants or what Sarah wants, this is about what Clayton wants (as terrifying as that may be). And, ew, 32 is not what he wants. He loves women at any size and any age—in the theoretical sense, not the literal sense because, again, ew—but come on, he may want to procreate soon! And didn't he read on Twitter once that women past the age of 26 are, like, geriatric in terms of pregnancy? So, really, he had no choice but to send Mara home at the rose ceremony because it's just science, you know? He believes science, so what choice did he really have? He did it for the kids, okay!!
Production Is Obsessed With Susie
It's official (insert Janis Ian's voice here): ABC has a big lessssbian crush on Susie. It's the only explanation for how good of an edit she's received this season. To reward her for being the first woman to publicly admit feelings for Clayton, they give her a second one-on-one date. Honestly, she admitted to loving Clayton. Clayton! Of all people! The woman deserves a goddamn Purple Heart at least. 
Not only is she rewarded with more one-on-one time with Clayton (is that a reward? I can't tell), but she is bestowed the coveted Pretty Woman themed date. You know, the date where the Bachelor picks her up in a hot car and takes her shopping in designer stores with money that's most definitely not his? Ah, yes. The Pretty Woman date. Because nothing says "everlasting love" like the aphrodisiac of blatant capitalism. My favorite part of the Pretty Woman date is when the women act like the guy dreamed up this scenario all on his own. Oh, honey. Without ABC's purse strings, you'd be lucky if he could afford the Gap. 
View this post on Instagram
Now, one thing that was interesting to me was when Susie made the comment about the date feeling "foreign" to her. She said that usually she has walls built up and doesn't allow men to treat her that way. "That way" meaning nicely and/or with any financial frivolousness. Wow. That is the most relatable thing I've heard on this show. I, too, would absolutely not know what to do if a man wanted to treat me to a shopping spree. Treat me? To a thing where he spends his own money… on me?! That can't be right. I'm better equipped with handling dates where the guy Venmo charges me after the fact to split the $10 apps we ordered.
Sigmund Freud Would Like To Be Excluded From This Narrative
The group date this week is inspired by the works of Sigmund Freud, as Clayton and the girls embark on a couples therapy journey. Why Sigmund Freud? Why therapy? Does ABC ever need a reason to sabotage the emotional well-being of their contestants? I think not. 
The date card reads, "how bold one gets when one is sure of being loved!" which is a Freudian threat if I've ever heard one. I will say Clayton knows how to spin this. He's like, "it's for your own personal growth" but really he just wants more of them to say they're falling in love with him. Honestly, genius. 
ABC: We support therapy, we loooove therapy
THE THERAPY: 

Most of the women are happy to reveal every skeleton in their closet. After all, they did sign a legally binding contract at the beginning of the season requiring them to share at least one emotionally damaging secret or forfeit their pinky finger. Genevieve, however, is not having it. She's barely even had enough alone time with Clayton to share her last name, let alone reveal any deeply personal stories. 
I do feel for Genevieve at this moment. She looks like she's being held at gunpoint to be there. It's clear she doesn't feel comfortable and instead of, say, supporting her and speaking to her from her comfort level, Clayton and the therapist take the mature route of bullying her into submission. 
CLAYTON: ~wHy WoN't YoU oPeN uP tO mE~
GENEVIEVE: *opens mouth*
CLAYTON: 

Perhaps she would open up if you gave her a fucking inch! Also, I think it's rich that Clayton's demanding she break down her walls for him when I could not tell you one intimate detail about his own life. What do we really know about you, buddy? Hmm? I know more information from the back of a yogurt label than I do about this guy's past. 
He sends Genevieve home and if she didn't need therapy before, she certainly does now. Don't worry, Genny. It's definitely not you, it's him. 
Before leaving the therapy date, the therapist announces that she's seen all she can see. Ominous. Also, Clayton, there are some girls who were honest and some who were performative during the therapy sessions. You be the judge!! 
Clayton quickly realizes that Sarah might be the performer. She's cocky and self-assured in their relationship, which obviously means she's a psychopath. He finds out that Sarah told the rest of the girls that he cried during their one-on-one date, which is a gross exaggeration of their actual time together. Clayton can take a lot from these women. Lying, manipulation, bullying women about their neurodivergence—all fine. But insinuating that he—a man!!—cries?! That lying bitch has got to go. I love how shocked Clayton is that a 23-year-old can't be trusted. Of course she can't be trusted! Her frontal lobe won't even stop developing for two more years! 
When Clayton confronts Sarah she tries her damndest to channel every acting tidbit from her freshman year drama class, but try as she might, the tears just won't come. Amateur. In the end, this is her damnation. Perhaps if, like Shanae, she was able to pull out the waterworks he might have believed her tall tales for another day. Instead, he calls her out for fake crying (!!!) and sends her home.
Y'all. When he said "it feels like you're fake crying to me right now" and she said "that's only because I have no more tears left to cry"…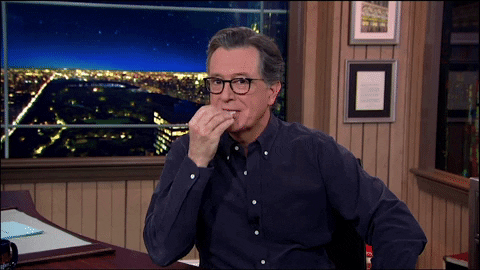 My god, that's good television. I may have squealed so loudly my dog passive-aggressively got up and moved to another room. Finally, ABC is giving me what I asked for: undiluted, petty drama. Bless you. 
Roses & Eliminations
And now on to the roses and eliminations! This week we covered a lot of ground. We saw the end of Sarah's one-on-one date, a formal rose ceremony, Susie's one-on-one date, Serene's one-on-one date, a group date, and another formal rose ceremony. Clayton and the ladies even traveled to Vienna, where I may or may not have taken bets as to when Gabby would ask if this is where the sausages are made. The format of this episode felt less like it was the result of a high-quality production value and more like it was the result of a college student on Adderall trying to get through finals week—but whatever gets this show on the road, amiright, ABC?!
Here's a final body count for roses and eliminations:
Roses:
☆ Susie (rose ceremony 1/one-on-one date)
☆ Serene (rose ceremony 1/one-on-one date)
☆ Gabby (rose ceremony 1/rose ceremony 2)
☆ Genevieve (rose ceremony 1)
☆ Rachel (rose ceremony 2)
Eliminations:
☆ Mara (rose ceremony 1)
☆ Eliza (rose ceremony 1)
☆ Genevieve (group date)
☆ Sarah (group date)
☆ Teddi (rose ceremony 2)
That means that Susie, Gabby, Rachel, and Serene will be dishonoring their family names next week for Hometowns. Until then!
Images: Giphy (5); @thebetchelor /Instagram (1)
The Best 'Bachelor' Recap You'll Ever Read: Hell Hath No Fury Like A Shrimp Scorned
Welcome back to the best Bachelor recap you'll ever read! (Endorsed solely by me, of course). Once again ABC has done a phenomenal job of depicting raw human vulnerability, of shining a spotlight on the human condition. You know, if the human condition involved two of the blondest women on the planet earth and a pile of shrimp. 
For two weeks in a row now, Shanae and her shrimp agenda have been holding the Bachelor mansion hostage. In fact, shrimp has not had a PR moment this big since Topanga Lawrence's husband found shrimp in his Cinnamon Toast Crunch. Of course, Shanae's grievances with the house are not about the shrimp—they were never about the shrimp—it's about Shanae securing her intro gimmick for Bachelor in Paradise and torturing the oldest person in the house (Elizabeth, at a whopping 32) while she's at it, because what's a good laugh if the olds aren't at the center of it?
And where is Clayton during all of this? Manifesting his disappearance into the nearest bush. During the rose ceremony, Clayton tries to be a mature, calming influence and so he pulls both Elizabeth and Shanae aside so that they can work out their issues in a supervised environment. Rookie mistake. My dad used to have a similar approach when my sister and I would fight over who got to wear the Limited Too Soffe shorts to school that day (you know, the ones that said "SOCCER" in straight glitter over the ass) and all it ever resulted in was enough verbal carnage to leave a grown man traumatized for years to come. 
THE WOMEN: Shrimp shrimp Shanae shrimp shrimp Shanae SHRIMP SHRIMP
CLAYTON: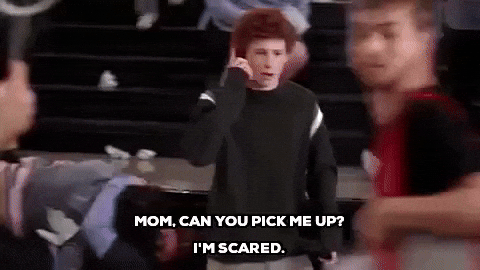 One thing I will not do during this recap—nay, REFUSE to do during this recap—is refer to any moment from tonight's events as "ShrimpGate." The writer in me is horrified at the creative liberties this generation has taken with butchering that term. Imagine orchestrating Watergate, one of the greatest scandals to ever occur in a United States presidency, and then for the rest of your life people add "gate" to any issue that becomes marginally dramatic. This does not, of course, stop the women from using that term to describe the Shanae drama no less than 100 times in one rose ceremony. While Elizabeth holds hands with another group of olds for moral support—a prayer circle of women, fortified by the mutual trauma of turning 30 single—Shanae sits victoriously across from her. 
LINDSEY: It's frustrating because Clayton is taking Shanae's word as gospel
THE GOSPEL:  

If the other women were hoping Clayton could spot an evildoer in their midst, they are sadly mistaken. Clayton has not only abandoned the women to Shanae's antics, but he's actually abandoned The Bachelor process entirely. He cancels the rest of the cocktail hour and moves directly into the rose ceremony where he promptly sends home… Elizabeth?! Despite Shanae dominating the cocktail hour with her dissertation on sea cretins, Clayton decides to keep her around for another week. See, this is why men should be kept in caves and only brought out for breeding purposes or when they finally develop critical thinking skills—whichever happens first!
The women are devastated. How are they supposed to focus on simultaneously dating the same man when this woman won't stop talking about shrimp? How! At one point, Gabby, puffy-eyed and grief stricken, sobs brokenly into her coffee, "it's hard when evil wins." Jesus Christ. Shanae isn't a Death Eater. She's just a blonde girl with a bad attitude. Gabby, there are people that are dying! 
The women's animosity towards Shanae only intensifies during the next group date when Clayton subjects them to a playful game of tackle football. Not flag football or powderpuff football, but actual tackle football. I hope the producers have a body bag on hand, because blood is about to be shed. There might be cleaner fights in a gladiatorial games than what's about to happen on this football field. 

But first Clayton treats the women to a tailgate, a nice feast before they fight to the death. How civilized. The tailgate also doubles as a car commercial with Clayton pointing to each car like he's a Price is Right model. ABC's shameless product placement knows no bounds. 
In terms of the actual game, I've seen greater feats of athletic prowess in middle school gym classes. One team is led by Shanae and her unquenchable thirst to gain as much air time as possible. The other team is led by Sierra—who, at any moment, is wearing enough body glitter to be mistaken for a Cullen—and Marlena, an Olympic athlete. Every time I see this Olympian I'm sad for the state of our world. I mean, my god, this woman is one of the top athletes in the world and she's been reduced to competing against a harem full of women for the attention of a man who is the equivalent of a human protein shake. *sighs so deeply it creates a new fault line* We did not march for this, ladies! 
Of course Marlena absolutely obliterates the competition. Was there even a suggestion that she wouldn't? Her team is thus allowed to move on to the evening's cocktail party. Tbh, Sierra and Marlena should be the only ones invited on that group date. They carried the team. That body glitter worked overtime for its night out. 
Shanae turns up anyways because as my boyfriend once said about me on College ACB: you can't stop crazy. I believe Shanae's exact words when asked why she showed up were, "I deserve to be here" which is… BOLD. You know Clayton's got to be like, "hopefully the sex is worth all of this??" Oh, Clayton. He pretends to yell at her for breaking the sacred rules of Bachelor Bowl and coming to the after party even though her team expressly lost… and then promptly abandons all moral arguments in favor of making out with her on top of a bar. OH CLAYTON. 

The episode ends with Shanae grabbing the winning team's trophy and throwing it dramatically into a nearby bush while screaming, "this isn't The Bachelor, this is the Shanae Show!!" But the things she can do with that tongue, amiright Clayton?
Worst Branding: The "Worldwide International Journey"
I would be remiss if I didn't at least mention the location change for this week's episode. In past seasons, ABC has taken pride in whisking contestants off to whatever armpit of America fits their location budget (and is legally allowed for those who have court mandated conditions for their domestic travel). But with COVID wreaking havoc the last few seasons ABC has had to settle for papier-mâché-ing hotel conference rooms to vaguely resemble whatever Pinterest-inspired imagery represents their old travel locales. So when Jesse Palmer gamely told the women that they were headed on a "worldwide international journey" I mistakenly assumed we would get to see an actual journey and not just a three-hour flight to a Houston airport. Shame on me. That does not quite fit the description, but okay, Jesse Palmer.
View this post on Instagram
Randomest Date: Crashing The Family BBQ??
The only other date that was shown this week was Rachel's one-on-one, and I was genuinely excited to see more of this seemingly average person. Is she beautiful? Definitely. Is there a Meghan Markle-esque quality to her looks that sent me down a Google Images rabbit hole for over two hours last night? Also yes. But she does have the personality of a Hallmark card: a cute and sweet outer presence that warms your heart to encounter but that you immediately throw away because, you know, boring. That doesn't mean that I didn't still want to watch her interact solo with Clayton. But instead of watching two average blonde people have lukewarm conversation while basking in each other's stock image hotness, production had them… crash a random family's bbq?!
You read that right: Clayton and Rachel seemingly stumble upon a regular family, grilling regular food in a regular park and just ask to join their meal?? You aren't Jesus Christ, you can't just break bread with strangers! The look of horror on this guy's face as he takes in Clayton's former professional football build and then eyes the amount of meat he bought to feed is average-sized family is sending me, y'all. I mean, these are the kinds of things that get you on a list in New York! In fact, this date concept is so far outside the scope of acceptable, realistic social interactions that I'm not able to even fully appreciate Clayton and Rachel's chemistry. ABC, it's one thing for you to ruin my night every Monday, but to ruin this stranger's family outing on his day off?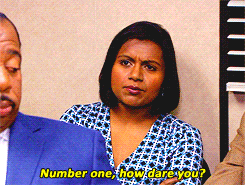 Roses & Eliminations
Not much happened in terms of actual narrative progress. Who needs things like structure and story arcs when you have the live action equivalent of a Scooby Doo villain reducing a group of college-educated women to raging balls of hellfire in body glitter? But for those of you who are interested in the semantics of last night's episode, here's a run-down of roses and eliminations:
Roses:
Eliminations:
Elizabeth (rose ceremony)

Melina (rose ceremony)

Kira (rose ceremony)
Images: ABC/Felicia Graham; Giphy (4); @thebetchelor /Instagram (1); ABC (1)
The Best 'Bachelor in Paradise' Recap You'll Ever Read: Off With Their Heads!
Welcome back to the best Bachelor in Paradise recap you'll ever read! It's your lucky day, betches, because you're getting two recaps in one. This of course has everything to do with convenience for you, dear readers, and nothing at all to do with me being so violently hungover from LDW that my stomach still turns if anyone even thinks the words "green tea shots" near my general vicinity. I do it all for you!
And I'm not the only one going hard for America. It looks like this week ABC stopped being polite and started getting real. Monday and Tuesday night's episodes were truly wild. At one point I had the distinct thought that next the producers might let loose live tigers on the beach to eat them all alive. It would be a kindness at this point. 
THE BiP CAST MATES AT ANY POINT THIS WEEK:

There is A LOT to cover from the last two days so, for those of you looking for more of a highlights reel situation (the audacity), luckily for you, I got lazy. So without further ado:
Batshit Things That Happened That Were Only Mildly Entertaining
• Noah's neck started to look like a Francesca's clearance rack with the amount of delicate necklaces he's accumulated
• Tituss Burgess took over as host and I'm not impressed (smite me, I dare you)
• Noah and Abigail's love was rekindled (or at the very least, they have agreed to go back to being friends who politely kiss for the sake of roses)
• Tia lusted over Kenny
• Mari lusted over Kenny
• Demi lusted over Kenny
• Kenny lusted over himself for being a heartthrob for the first time since the original 90210 aired
• ABC threw a house party
• Becca made the moves on Thomas
And now for the real dirt…
Hurricane Kendall: Continued
Monday night's episode opens with Kendall returning to Paradise. For those of you newbies to BiP, Kendall and Joe met and fell in love on this very beach a few seasons back. I think I speak for all of us when I say her return is the most shocking thing to happen all season. And by "shocking," I mean a producer orchestrated the entire scene to within an inch of its life. 
The first thing Kendall does is pull Joe aside for a "talk", and it definitely feels like this conversation didn't have to happen under such high stakes circumstances. Like, Kendall, whatever happened to getting blitzed on wine flights with your girlies, realizing three drinks in that you're the last single one at the table and the only guy to get fresh with you recently had the hobbies of a stock photo person, drinking three more drinks, and then ending the night crying in a bathroom, scrolling through photos of your ex before finally finding the courage to leave a tear-stained voicemail on his phone that sounds suspiciously like Olivia Rodrigo song lyrics?? Be a normal person, okay!! You're not better than us!
I can already tell that Kendall's interference with Joe's new relationship will have America wanting to skin her alive like one of her taxidermy babies, but honestly I'm on her side. Supposedly the reason they broke up was over logistics. He didn't want to stay in LA, she didn't want to move to Chicago. I'm getting the feeling that the breakup was a temporary move to prove a point, except neither of them caved. And yet here he is dating some Gossip Girl-named Gen-Zer who lives in a whole-ass other country. THE FACTS AREN'T ADDING UP, JOSEPH. 
Speaking of which, where does this leave Joe and Serena? While at first it very much seemed like Joe would like to have his cake and eat it too, in the end he decides to only pursue things with Serena. He admits that Kendall's arrival is bringing up old feelings for him, but they're done 100%, which is not really how he phrases it to Kendall, but okay pal. 
And look, it's not that I'm rooting for Kendall, I'm just actively rooting for Joe to date someone his own age (hi). Sorry to all you #Jerena shippers, but that's just the way the cookie is crumbling, okay!!
The First Rule About Influencing Is That You Don't Talk About Influencing 
Every generation needs a Bonnie and Clyde, a hot couple to upend society and blow up their lives for our own entertainment. This season our Bonnie is a girl whose name is spelled like it's a mistake and a guy whose love language is turtlenecks. Not really what we asked for, but if you're looking for the end of civilization as we know it, I think it might start with any offspring spawned by these two (and, yes, I'm counting any Instagram couple accounts). 
Monday night we saw the return of Pieper. For weeks now, Brendan has been dogged by rumors that he and Pieper were dating prior to his coming to Paradise, and that he's actually currently in a relationship with her. He, of course, denied the rumors and pledged his feelings to Natasha (if vague affirmations and minimal touching can be considered a "pledge"). Now we know that story was absolute bullshit. 
Pieper walks into Paradise and WITHOUT EVEN READING HER DATE CARD OR LOOKING AT ANOTHER HUMAN ON THE BEACH chooses Brendan for the date. Sus. Then we get to their date. Brendan is trying to play it off like the two of them just have some sort of instant connection. Meanwhile, Pieper is blowing their cover story to smithereens. 
PIEPER: Why are you acting like we don't know each other? We're dating. Here, let me say it 1,000 more times on camera. WE'RE DATINGGGGG.
BRENDAN:


And this, friends, is why you don't enlist someone whose resume is just a link to their TikTok to assist you in your grift. 
Okay, these two are both garbage monsters who deserve to be banished to a remote cave until the end of their days. Why did they do this? For followers? An Us Weekly spread? A free trip to a mediocre Mexican resort with no air conditioning and a bartender whose "official training" included two hours of liking things on Pinterest? I repeat: I. don't. get. it. 
And what's worse than Brendan's betrayal of Natasha or their outright disrespect for the fandom is how supremely bad they are at controlling their own narratives. Brendan fully admits to Pieper that he manipulated Natasha into keeping him around so he could wait for her to show up. He says this ON CAMERA. Like, do they understand they're being recorded? Just because you yell "cut!" doesn't mean the cameras have stopped rolling. 
And then there's Natasha. She has been so chill and mature throughout this whole thing. I just really want her to give herself permission to set something ablaze. Instead of acting petty or starting hurtful rumors, she goes straight to the source. She asks Pieper outright if they were dating already and Pieper is like "yeah, but it's not like we even made a vlog about it yet, so what's the big deal??" A VLOG. It's sickening. 
While Pieper's confrontation with Natasha made me want to scream violently into the void, Brendan's confrontation actually made me consider commenting on his mother's Instagram to tell her, in detail, what kind of trash her son is. Did you raise him to behave like this??
Instead of coming clean or acting remotely remorseful, he chooses to emotionally bully Natasha into silence. I think at one point he says that he never had feelings for Natasha and that her own "selective hearing" is to blame if she ever thought that was the case.  
BRENDAN: She had no viable options other than me. I didn't keep her from anyone here.
ME TO MY DOG, ALONE IN OUR LIVING ROOM: 

Wow, the producers really are trying to get this man killed. Brendan keeps acting like Natasha is not gorgeous and sweet and someone absolutely anyone with working eyes and ears would want to fuck. But by all means, continue to bury your IG stats alive…
Do you hear that?? The sound of Brendan's popularity plummeting? #bachelorinparadiseabc

— The Betchelor🥀 (@betchelorpod) September 7, 2021
More than anything, the thing that cements their fates is how obvious they are about their clout-chasing. The morning after their date, the cameras pan to them lounging in (what they assume is) a secluded corner. To the delight of the producers they then proceed to dissect their Instagram stats and predict how their fake love story will result in better magazine coverage and sponsorship deals. On camera. While talking directly into their microphones. Jesus fucking Christ. Okay, listen kids. The first rule of influencing IS THAT YOU DON'T TALK ABOUT THE INFLUENCING. YOU IDIOTS. 
What's most infuriating is that they seemingly get away with their scam. When Natasha voices her frustrations about the situation to the other contestants, they mostly ignore her. The guys even openly side with Brendan.
By Tuesday's episode, Brendan and Pieper's clout-chasing is barely a plot line anymore. Instead, the focus shifts to Chris and Jessenia's relationship, where Chris is accused, tried, and convicted of the very same crime Brendan and Pieper are guilty of. 
Let's set the scene: One of Tituss' first decrees as host is to invite a chosen few to a "VIP" party off site. "VIP" feels like a strong exaggeration of the vibe, given the high school gym setting and middle school dance flashbacks the scenery evokes. They might as well play Usher's  "Yeah" and see how long it takes for these boys to pop an accidental boner in their khakis.
Side note: to emphasize the fact that ABC is done talking about the Natasha/Brendan/Pieper storyline, they don't even invite our queen to their sad little house party. Like, if anyone on this planet deserves a drink rn…
NATASHA NOT GETTING INVITED TO THE VIP PARTY: 

The party creates maximum chaos for Jessenia and Chris. I wasn't far off earlier when I mentioned ABC producers' inclination to throw live tigers at these people. Sub out "tigers" for "random hoes" and the effect is about the same. That's right, the moment the party begins, four new girls arrive on the scene to shake things up. Chris immediately hits it off with Alana, whom we are told is a person who was on this franchise at some point in her life. Seems fake, but okay.
Even though Alana has been in Mexico for less time than it takes to go through airport customs, Chris decides he's in love and breaks things off with Jessenia. I tried to tell you, Jessenia. Never trust a boy with vocal fry. 
View this post on Instagram
Tbh, I barely even took notes during this section because it was so boring compared to the other drama that happened this week. But alas, this is what the people of Paradise choose to rally against. While Brendan and Pieper discuss which TikTok dance to use to debut their couple status, the rest of the contestants plan how to get away with Chris' international murder.
Riley and Joe are at the forefront of this angry mob. Joe is talking like he knows people who could "handle" the situation. Just say the word, guys. Seriously. Say it. Though I appreciate them standing up for Jessenia, it feels a little hypocritical after Joe completely blew off Natasha's concerns the night before. I mean, where is the outrage against Brendan?
Sure, Chris and Alana probably knew each other before filming. But I think it was more of a flirty crush and/or one-time hook up. I don't think they were full-on dating like Brendan and Pieper clearly were. At the very least they gave a decent go at pretending to be strangers before the show. (Thank you for humoring us, btw). Their crimes feel juvenile in comparison. Chris is getting the backlash that Brendan and Pieper so clearly deserve, and it's infuriating to watch. 
We'll have to wait until next week to see if Natasha gets the justice she deserves. Until then I'll just keep refining my manifesto that warns against the dangers of trusting men in skinny jeans. TTYL!
Images: ABC/Craig Sjodin; Giphy (4); @thebetchelor /Twitter (1); @bitchelorette_ /Instagram (1)
The Best 'Bachelor' Recap You'll Ever Read: Hometown Meltdowns
Presented by SkinnyPop
Happy Hometowns week, Bachelor fam! This is the fun part of every season where the lead tries to pretend that they might actually move to a town that only just got a Walmart last year. Lol, k. It's LA or die, you aren't fooling anyone! It's also the most telling part of each season. Right now what we know about these women is only what they've shown us, and what they've shown us is that they probably have surgically enhanced bone structures and can contour within an inch of their lives. During Hometowns we get to see what their original noses looked like, meet the people who caused their deep emotional trauma that eventually drove them to sign up for a reality dating show, and find out who should start with their anti-aging skin care regimen right away. So, let's get started then! 
Hannah Ann's Hometown
Up first we have Hannah Ann's Hometown in Knoxville. If you'll recall, this is where all the modeling magic happens: from her parent's basement in a town in Tennessee that is not Nashville. What fortuitous timing that she would look for "love" on a show where there have been multiple opportunities for her to work with brands who used to always pretend like they didn't know Knoxville's zip code. I can't wait for her parents to whip out a scrapbook of all her past modeling gigs and watch Peter agree that, yes, Hannah Ann really does have the perfect face for an Applebee's franchise. Carry on.
PROBABLY HANNAH ANN'S MODELING LOOK BOOK: 

Hannah Ann tells Peter that her dad works in lumber and she needs to see if he's man enough like her dad. I'm going to go ahead and save you the suspense, Hannah Ann: he's not. The man showed up to meet your family in skinny jeans, for Christ's sake.
They go axe throwing before meeting the parents and I love that they immediately put Peter in a situation where he could get another serious head injury. He just got that bandaid off, you guys!! 
Also, how is axe throwing going to prove that Peter is man enough for her? This feels like a loose connection. In my experience, axe throwing is something drunk girls do at breweries to pass the time between drinking ciders and taking boomerangs. How does this prove he's a man exactly?
Peter was so enamored by Hannah Ann's note during the last group date that he decided to write one of his own. His isn't pink or scented, but it does say that he enjoys her giggle and that he loves that she has a name for every dress she owns. Oh, Peter. Those aren't names she came up with herself! Those are brands she's contractually obligated to mention at least once a date! 
Peter is introduced to Hannah Ann's family, and I love that these people get so emotional every time they see their son or daughter on this show. It's like they know they've been held hostage and they're glad to see they're in one piece. You know, if they consider "one piece" gushing over a man who sometimes refers to himself as "pachi." 
I would like to see more of this house. Hannah Ann still lives at home, right? I just get the feeling that her bedroom still has Justin Bieber posters on it. I can't wait for her to show Peter and admit that tickets to the Purpose Tour was the best 13th birthday present ever. 
A girl wearing more body glitter than an entire Hannah Montana concert and a star necklace straight from Delia's 2005 accessory bin asks Hannah Ann if she's ready for marriage and THIS is how I know Hannah Ann is too young for marriage. Who are these people she associates with?? 
Peter sits down with Hannah Ann's mom and I love how unsure she is about him. She's like "where is your relationship at?" Well Mrs. Sluss, she's one date away from getting f*cked by him in a three-star hotel, does that answer your question? I mean, sure, that's not a great look, but your daughter also thinks she's going to be a supermodel because the manager at Kohl's told her so once. This isn't the worst idea she's ever had. 
PETER: I think I'm in love with your daughter.
HANNAH ANN'S DAD: I would ask that you just not. 
AHAHAHAHAHA. I WOULD ASK THAT YOU NOT. These are things that I say when my Uber driver tries to speak to me, these are not things you want your potential future father-in-law to tell you on your first meeting!! It's not looking good for you, Peter!
Oh sh*t! He said "I'm falling for you" anyway! On their family porch and everything! Is nothing sacred to you, Peter?? 
Hannah Ann's father after hearing Peter express he's falling in love with her 2 seconds after he told him not to say it unless he means it #TheBachelor pic.twitter.com/75ZctY9fIy

— 🌹 (@tvgoldtweets) February 18, 2020
Kelsey's Hometown
Kelsey's up next and she tells Peter that he better be ready to get "down and dirty" in Des Moines, Iowa. I'm not sure what this means, but I can't wait to see what she and the Iowa tourist board have come up with to make this place seem interesting. 
Of course Kelsey's date involves alcohol. God, I love her. Kelsey paints a picture for Peter that makes Iowa sound like a mecca for art and culture and a place known for its wine-making. And here I thought the only things Iowa was know for were its corn mazes and f*cking us all over in primary elections. Huh. 
Part one of their date involves them crushing their own grapes with their feet, but it's unclear as to what the purpose of this is. Surely they aren't making their own wine with those grapes? Because the grapes on the vines in the background aren't even ripe yet, so you know the ABC interns just filled that bathtub up with whatever the Des Moines Costco carried in bulk. 
Now i get why Kelsey went bonkers about the Champagne, she made it herself. 🤔 #thebachelor pic.twitter.com/4tKtP1ocVE

— Katie Ann (@Kate50646534) February 18, 2020
Part two of their date takes them to a wine-tasting! They'll be tasting various wines so they can make their own special wine to take to dinner at Kelsey's parents' house. Once again, Kelsey makes this all sound very sophisticated when in reality she probably just wanted to get day drunk with her boyfriend. I see right through you, girlie. She's like "here's a symbol of our love" and it's a bottle of what I'm guessing is red moscato. 
Overall, I find this date to be very cute and I'm not just saying that because it's inspired me to open a second bottle of wine tonight. I actually find Kelsey to be really genuine and sweet, but I just don't think Peter is into her. Case in point: when Kelsey tells Peter she loves him, he doesn't say it back. He even gave ole Ranger Rick a half-hearted "I'm falling for you" but he can't give Kelsey the same?? Wow.
My first reaction when I see Kelsey's family is that they're beautiful and not at all surprised or uncomfortable about having a camera crew in their home. This doesn't feel like the house of horrors she described during her one-on-one. How pissed do you think ABC is to find that her family found healthy coping mechanisms for their pain? Where are the broken dreams and blatant displays of abandonment issues? This is not the hometown date they were promised!
Peter sits down with Kelsey's mother, and I can already tell you this isn't going to end well. He's talking to a woman scorned and she's supposed to be impressed by a guy who wears skinny jeans and says things like "Barthelona" in casual conversation? Nah, I don't think so. Drag his assssss, hunnie. 
Meanwhile, Kelsey sits down with her stepdad to hash out her feelings for Peter. She says she doesn't want to get her heart broken again and this guy is nodding like a man whose biggest tragedy in life is that the Vineyard Vines President's Day sale ran out of his size.
Guys, I feel bad for Kelsey! Peter leaves her with a very half-hearted "I love that you love me" speech and I just have a very bad feeling about all of this. Kelsey is so great! I mean, yes, there was that one time she took a bottle of red to the face and cried alone by a pool, but WHO AMONG US HASN'T DONE THAT. Do better, Peter! Do Better.
Madison's Hometown
Next on Peter's bus tour of America is Madison's hometown of Auburn, Alabama! Madi tells Peter she's going to take him someplace that's really important to her, and I'm hoping for all of our sakes it's not a bible study class. 
She actually takes him to Auburn's basketball stadium where they play a little pickup game of basketball. How fun that she gets to take him on a date where she gets to do what she does best! If this were me, I'd have taken him to a bar to see how well he can mock and verbally spar with the other patrons. Some people are good at sports, others are good at alienating people—we all have our special talents! 
Peter meets Madison's family, and I'm immediately alarmed by what her dad looks like. Is this the real Benjamin Button?? How can he possibly be old enough to have a child?? My alarm only grows when they all sit down to dinner. It's announced that Madi's family likes to do a fun thing called "the special plate" where they go around the table and compliment Madi. 
Yeah, my family does a similar thing, but instead of showering me with praise and adoration it's more like they berate me for my life choices until I'm rocking back and forth in a ball under the table. 
MADISON'S FAMILY: We cheers with sweet tea!
PETER:

Okay, that is a red flag if I've ever seen one. I can deal with racist uncles and my grandma asking about my love life and my baby cousin announcing her engagement before I have a chance to announce that my dog likes to wear sweaters now, but I what I absolutely cannot deal with are dry family occasions. I won't do it and you can't make me!
So Madison IS saving herself for marriage?? What does that mean exactly? Like, is it a "just the tip" situation or is she the type that still wears maxi pads because she's afraid of dishonoring the Lord by piercing her hymen with a tampon? I. need. more. answers! 
Oh, OF COURSE her dad's name is Chad. He really looks like the Chaddiest Chad I've ever seen.
MADISON'S DAD: When you were a baby I prayed that one day you might find a husband.
Why do I feel like this guy has to think dowries are still a thing?
Peter says he loves Madison, and this is huge. He's only ever said "I'm falling in love" not that he's actually in love. I feel like if he knew the truth about her virginity, he would be singing a different tune… 
Also, I love that Peter thinks he's on the same page as this girl. That basketball coach legit said Madi made the final four that year. THAT MEANS SHE WAS IN COLLEGE STILL THIS YEAR. You can't be on the same page as a recent college graduate unless you're learning that your email signature isn't supposed to include an inspirational quote from Audrey Hepburn. You just can't. 
Victoria's Hometown
I love that they start the hometown date that production has teased as being the seventh circle of hell, with footage of Victoria's adorable black lab. You know that was the only decent footage they could find of Victoria from that entire date. 
Victoria tells Peter she wants to show him the "charm" of Virginia Beach, and apparently that charm includes another musical number by none other than… Chase Rice?! Kidding! It's just Hunter Hayes, but you can tell Peter is still traumatized because he's looking around like he's waiting for someone to tell him Victoria's f*cked this musician too. 
Hunter Hayes starts singing "I don't want easy, I want crazy" and that feels like the most fitting song for this date. 
PETER: In Spanish that song would be called I want loco!!
After they part ways before the dinner portion of the evening, Peter runs into an old pal at the concert. How crazy and unexpected this is! I love how shocked Peter is to see this girl as if production didn't plant her there by giving her Peter's exact coordinates. He's like, "oh my god you live here?? You guys, she lives here!!" In other news, Peter, the sky is blue!! Is your foundation absolutely shaking??
This friend of Peter's tells him that she's also a friend of Victoria's and that Victoria can't be trusted. What I don't understand is why ABC is even blurring out her face? We all saw her exclusive on People.com this week. Also, this encounter tells Peter nothing really. If you've been following this scandal closely then you know Victoria has been accused of sleeping with the married men of Virginia Beach (among other problematic things). And yet, all we're getting out of this friend is "don't trust her." I've been more descriptive in a Venmo request. Come on, Merissa, you can do better than that. 
Obviously this vague, but foreboding message still has Peter on edge even as he gets ready to meet her family for the first time. His anxiety must show because he takes one step out of the Uber and already Victoria is jumping down Peter's throat about something seeming "off" about him. Uh-oh. Looks like Peter's in another mood, Victoria!!
PETER: I heard this rumor that you break up people's marriages in your spare time. Is that true?
VICTORIA: That's offensive.
ALSO VICTORIA: But which couple did she say it was…?
Peter's like "do you ever fight for anything?" and it's like, Peter, she's been fighting to get kicked off this show for actual weeks now. I thought you knew this! 
I can't even take this argument seriously because all she does is mumble and cry. He keeps asking her to fight for them and she keeps telling him to leave. This feels like a clear sign that Peter should dump her right here and now. There is nothing redeemable about this girl, Peter!!
Okay, so wait. Did they just break up? I'm confused. Their argument ends pretty abruptly with Peter getting into the limo and leaving the date early. He doesn't even meet her family! 
Back at his hotel, Peter says he's really conflicted. On the one hand, he doesn't like what he's heard about Victoria from his own trusted source, but on the other hand he'd still like to f*ck her. I think this is what they call a "Sophie's Choice." 
Victoria shows up to Peter's hotel and I'm not surprised in the least. I've heard she's familiar with the hotel scene in Virginia Beach…
She's trying to convince Peter to give them another shot while at the same time neither confirming nor denying any of the rumors. She is a master manipulator, I will give her that. Meanwhile, Peter is bringing up some great points about how they have no communication skills and this relationship is definitely doomed in the long run. I still think he'll pick her. 
VICTORIA: I don't even know. I can't, like, let you go.
PETER: You literally told me to leave?
Yes, she did!! Also, why aren't they talking about the accusations? There's no mention of her mistress extracurricular activities, and I feel like that should be mentioned here.  
As Victoria leaves his hotel room she makes one final plea for Peter's heart: she slips him a wallet sized nude picture of their WestWorld cosplay. Interesting choice. If she really wanted to catch his attention, perhaps she could have just answered his question directly, but this tracks too.
The Rose Ceremony
For the rose ceremony the ladies are, of course, meeting up at an airplane hangar. WE GET IT, ABC. He's a pilot. Enough. I beg of you. 
Peter starts things off by saying that this has been a particularly rough week for him. He's like, "some of you were able to give me a lot more than others, like an actually dinner with your family." Whoaaaa. Low blow, Peter. Low blow.
HE CHOOSES VICTORIA! WHAT!!! My married friend who has watched approximately three episodes of this show ever just got up from my couch and said: "I'm going home to finish this bottle of wine, he deserves to die alone, goodbye." GOODBYE. 
He legit looks so miserable giving that rose to Victoria. It's like someone threatened to blow up one of those planes so he had to do it. Anything for the planes!
I feel so bad for Kelsey, oh my god. And he doesn't even have a legit reason for it. He's just like "I wasn't there with you yet." 
ME: 

YOU COWARD!! She said she loved you and you chose a girl whose past is sketchier than some of the clothing vendors on Amazon! Kelsey, girl, I would pour one out for you, but I know how much you'd hate that. Here's hoping we see more of you!
And that's a wrap for Hometowns, kids! We'll have to wait until next week to see if Madison finally address the hymen elephant in the room and finally tells Peter her secret. I'm sure he'll handle it with as much grace and maturity as he did all of those windmill jokes. Until then!
For more on Peter's hometowns, check out the latest episode of Betchelor Center:
Images: ABC; Giphy (2); @thebachelor, @thebetchelor, @mydadwatchesthebachelor /Instagram; @tvgoldtweets, @kate50646534 / Twitter
The Most Ridiculous Job Titles In 'Bachelor' History
We're just a few short days away from the premiere of Pilot Pete's season of The Bachelor. Thank god, I was starting to get a little too productive on Monday nights. Get your wine and yoga pants ready, because the contestants have been announced (are three flight attendants really necessary?), the bar has been set high, and we're ready for our annual Bachelor hiatus to end. I, for one, always love to see what new and inventive terms the contestants will come up with to mean "aspiring influencer". ("Content creator", anyone?) So, in anticipation of the new season, we've rounded up the craziest job titles from the past few seasons.
Tiara, Chicken Enthusiast
Season: Ben Higgins

When it comes to Tiara, I just need more details. What kind of chicken? Does she prefer nuggets or tenders? Is she a breast or a leg girl? Has she tried the Popeye's spicy chicken sandwich? And if not, can she even call herself an enthusiast? Does she, too, want a man to get her Chick-fil-A on Sunday like that contestant on Pilot Pete's season? This job title leaves me wanting more, and I feel like it's my journalistic duty to interview her and get all the facts about how enthusiastic she is about her love of chicken.
Daniel, Canadian
Season: JoJo Fletcher

Okay, I'm curious what exactly a professional Canadian does. I imagine they say "eh" a lot, play hockey, eat Canadian bacon, and love Justin Bieber, Drake, and Ryan Gosling. But if you have any other hypotheses about what it means to represent the entire country of Canada as your profession, without being the Prime Minister, please let me know your thoughts. 
Heather, Never Been Kissed
Season: Colton Underwood

This is a lie, I'm sorry. Heather, there is no way you HAVEN'T ever been kissed. She just wanted to top the virgin on the show and this was the next best thing. Or maybe she thought she was supposed to write down her favorite movie instead of her job? Either way, I'm not f*cking buying it.
James, Bachelor Superfan
Season: JoJo Fletcher

This was genius and I want to shake James S.'s hand and thank him. I can almost hear the gleeful screeches from groups of women at watch parties declaring him their dream man. An attractive single male who loves The Bachelor and can help me with my fantasy bracket? WHERE CAN I SIGN UP? Whatever happened to this guy anyway? Can we get eyes on James S. ASAP?
Alexis, Aspiring Dolphin Trainer
Season: Nick Viall

I, too, love dolphins and definitely wrote down "dolphin trainer" in elementary school as what I wanted to be when I grow up. But that was elementary school, and not on national television. And I can't help but feel like I need an update on the status of Alexis's aspirations. Going on The Bachelor brought her nowhere closer to achieving that dream—probably further from it, to be honest, since we realized she can't even tell a dolphin from a shark. But she does have her line of hoop earrings, so she has something, even if that something is not dolphins.
Tony, Healer
Season: Kaitlyn Bristowe

WTF does this even mean? Is Tony a "doctor" that focuses on natural remedies? Is he a therapist? Is he just like my manipulative ex-boyfriend who claimed he was a "spiritual healer" which actually just meant he would bully people until they broke down so he could build them back up? Whatever the case may be, Tony definitely sounds like he did a lot of drugs at Burning Man and just declared himself a professional healer in the middle of the Nevada desert. He kinda looks like he just escaped a fire, so maybe he should use some of that magical energy on himself. Has he ever actually healed anyone? Also, what insurance does he take? Inquiring minds need to know.
Rachel, Unemployed
Season: Ben Higgins

Honestly, props to this girl for being honest. She's not trying to make us believe she's anything other than what she is. Look, the girl is 23, of course she's unemployed. These people who come on here at age 22 and say they own a business are just liars. I guess this was before we could all just call ourselves influencers, so good for her. Respect, Rachel!
Jonathan, Tickle Monster
Season: Rachel Lindsay

Yeahhh, "tickle monster" sounds like a bootleg Sesame Street character, not a profession for a 31-year-old man. Jonathan is like that lingering guy at the bar who does not get the hint when you tell him you "have a boyfriend" that it means you're not interested, forcing you and your friends to move to the other side of the bar. If an adult man ever tried to tickle me, I would call the cops, and that's not an exaggeration.
Lucy, Free Spirit
Season: Juan Pablo Galavis

Correct me if I'm wrong, but I feel like people who are actually free spirits don't declare themselves as such. It's kind of like calling yourself a hipster. Lucy probably just did acid at Coachella one time while wearing a flower crown, and here we are. I'd love to see her these days, because I have a feeling she realized that she needs money to live, and has a boring job like the rest of us. Being a free spirit isn't so cute when you can't move out of your mom's house.
Evan, Erectile Dysfunction Specialist
Season: JoJo Fletcher

Please always remember that before Evan married Carly and had two kids with her that he was an erectile dysfunction specialist. I mean, this is just incredible. He's basically advertising his sexual abilities via his job title. Like, he literally specializes in guys not being able to perform, implying that he's an expert in it, and I admire that. Even if it's not true, which it probably isn't, you've only got one shot on this thing (unless you're Chris Bukowski) so why not lay it all out on the table? Of course, he still has his ED clinic, and has recently been in some legal hot water over making misleading claims.
Hayley & Emily, Twins
Season: Ben Higgins

I will say that even though "twins" is not a real job, Haley and Emily might just be the closest thing to professional twins this world has ever seen. I mean, they were a package duo even on Paradise, and even tried to have a spin-off show that just focused on them being completely incompetent at life. Most twins I know didn't even want to attend the same college, so I guess I respect Haley and Emily leaning into their one strength.
Lucas, Whaboom
Season: Rachel Lindsay

Lucas, your dumb little catchphrase was an embarrassingly overt attempt to make sure you got your 15 minutes. Now, I get that all of these people must want their 15 minutes, or else they would go on a dating app and not a reality TV show, but Lucas didn't do it very deftly. Frankly, I'm annoyed that the producers even humored him by casting him at all. The fun of watching The Bachelor is pretending that all these people are there for the right reasons and not to become Instagram influencers, even when we know they're all going to become influencers anyway.
Kelly, Dog Lover
Season: Juan Pablo Galavis

Honestly, I'm a huge dog lover, so this is my dream job. Although it's not exactly clear how one could make a living off of loving dogs, because if you could, every single person on Instagram in 2019 would be a millionaire. Kelly, tell us your secret! We could solve world hunger! If I had to guess, I'd say Kelly walks dogs sometimes and maybe even started an Instagram for her parents' dog, and it has 700 followers to date. Chase those dreams, girl!
Kamil, Social Media Participant
Season: Becca Kufrin

Kamil, I hate to break it to you, but we're ALL social media participants. You might as well have put "human man" as your job title. He is definitely the guy who has a passion for starting Twitter wars with strangers on the internet. Or maybe he was just getting a head start on his post-Bachelorette career, which doesn't appear to have worked out too well for him. 
I honestly don't even understand the point of giving the contestants job titles at all, considering half of them are fake and all of them just want to shill weight loss tea. But at least it gives us entertainment and extra fuel for our roasts.
Images: ABC (15)
Evan Bass' Legal Troubles Are Low-Key Hilarious
Remember when Evan Bass and Carly Waddell were the height of Bachelor fame? Yes? No? Only because you're still talking through the hot tamale abomination that was their first kiss with your therapist? Same. Well, buckle up friends, because it appears not only is Evan Bass a horrifying kisser, but he's also in a crazy amount of legal trouble. 

Still the stuff of my nightmares.
For those of you who don't remember, Evan Bass was on JoJo's season of The Bachelorette, where producers tried to spin him as a catch because he ran a medical clinic. What made it really hard for them to accomplish this was the fact that he runs an erectile dysfunction clinic, but also has the personality of someone who makes genitals shrivel up and die. After The Bachelorette, he went on to Bachelor in Paradise where he attempted to woo Carly Waddell by pretending to be physically ill in the hopes that she would pity date him. And they say all the good ones are gone! What's crazy is that the two of them actually ended up engaged by the end of the season, and have since then gotten married and somehow managed to spawn two children together. Just thinking about Evan Bass and nudity sends a swift chill down my spine, but whatever works for you, Carly!
But recently, Evan has done more than just manipulate women into dating him—he's also manipulating the men of Nashville into believing he can solve their impotence problems! According to TMZ, new legal docs show that the BiP star just paid a chill $150K to the Tennessee Attorney General for allegedly making "misleading claims in advertisements" for an erectile dysfunction clinic he owns. The documents claim that Evan and his clinic allegedly sold erectile dysfunction and other men's sexual function treatments through "multiple widely-disseminated, deceptive marketing campaigns" as well as had advertising that "misrepresented the efficacy, suitability, cost, and administration by doctors of its sexual function treatments." Tbh I'm more upset that the article refers to Evan as a "hunk" than the fact that he conned men into thinking their penises would work again, but fine. 
The lawsuit lists all of the alleged "deceptive" claims made by the clinic in their ads. Apparently the clinic "repeatedly claimed" in TV, radio, and print advertisements that it "would be able to solve or fix erectile dysfunction even after just one visit" even though this "was not the case." Lmaoooooo. This is hilarious to me. Evan is a man whose OWN WIFE has gone on national television and said that he gives her erectile dysfunction, and the men of Nashville somehow believe he can give them long-lasting erections and a newfound sense of virility? What else do the men of Nashville believe? That Jeffrey Epstein actually killed himself?!

Let's be clear: Evan has admitted to no wrongdoing, however, he has agreed to pay the $150k and promised not to repeat the claims in order to make this whole thing disappear. Now, I'm not an attorney, but I've watched many episodes of Judge Judy, and this feels like a clear admission of guilt to me. I, mean, it's not like he's paying that massive sum out of the goodness of his heart. Now, if you'll excuse me, I'll just be here waiting for his Notes App apology to drop on Instagram. Until then!
Images: Giphy (2)