If You Didn't See Adele On Tour, You've Missed Your Chance Forever
If crying in an arena with thousands of other people is your thing, you might have missed your prime opportunity. Adele is finishing up her world tour in London this week, and she says she might never go on tour again. That's right, you might never get another chance pay $75 to sit in traffic and scream the words to "Rolling in the Deep" at your local NBA arena.
If we're being honest, this isn't that much of a surprise. Adele has always been a homebody, and she's not a complete fame whore like Katy Perry. She also has stage fright issues, like when she had to start her song over at the Grammys this year. Her current tour has been a long haul, with 123 shows over 15 months. We're tired just thinking about it.
She's finishing her tour with four sold-out shows in London, and the special tour program book has a handwritten note from the queen herself. She says that touring "doesn't suit me particularly well," and that she only does it for the fans. She then drops the real truth bomb: "I wanted my final shows to be in London because I don't know if I'll ever tour again and so I want my last time to be at home."
Brb while we eat an entire tub of ice cream and listen to "Someone Like You" on repeat, we promise we're okay. Now we feel pretty fucking stupid for not going to her concerts when we had the chance, but we can always hope that Adele will get bored or need the money and change her mind.
We Just Have A Lot Of Feelings About Beyoncé Losing To Adele
Before the Grammys even happened on Sunday, most people had done the math and realized the main storyline would be Beyoncé vs. Adele. They were both up for all the big awards, and they're obviously both huge fucking stars and queens and magical unicorn women.
Both of their performances ended up as some of the most talked about, but for different reasons. While singing a tribute to George Michael, Adele had to stop the song and start over because she was out of tune. She said "fuck," which we kind of love, but also like, get your shit together. You had one job. Whatever. Beyoncé, on the other hand, made news because she literally looked like some kind of pregnant alien goddess while performing a medley of songs from Lemonade, causing viewers everywhere to wonder for the umpteenth time whether she is, in fact, human.

Both of them won smaller awards in individual genre categories, so neither was going home empty-handed, but Beyoncé came up short at the end of the show when Adele won Album of the Year. Knowing the Beyhive would annihilate her if she did literally anything else but dedicate the award to Beyoncé, she used both acceptance speeches to talk about how amazing Bey is. Adele was crying. Bey was crying. We weren't crying, you were crying!

Obviously Beyoncé deserved to win. This is not an opinion. This is not a bias. This is an indisputable, non-alternative fact.
Years from now, there will be a few moments that will stand out in history—moments you'll always remember precisely where you were and what you were doing when they happened. When Michael Jackson died. When Barack Obama won the presidential election. When Beyoncé released Lemonade.
Not content to shock us all with a surprise album, Beyoncé came out of the woodwork and did what no one other artist has ever accomplished: an hour-long visual experience that celebrated and empowered black women, forcing us to acknowledge for the first time that Beyoncé is, in fact, a black woman.
In addition to offering racial commentary and opening up about her struggles following Jay Z's (reported) infidelity, Beyoncé used Lemonade to pose important questions to the world: What's worse, being jealous or crazy? Who is Becky with the good hair?
In a situation where most would have shut down and shied away from the public, Beyoncé aired it all out for the world to see. It was healing, rather than vindictive. She did it all while bringing black culture to the forefront of pop culture, exposing it to people who would have otherwise pretended it didn't exist, only to try to take credit for it a few years down the line. She did all that, and then gave us an hour of startlingly beautiful visuals—and many Halloween costume ideas—on top of it.

The irony of Beyoncé losing to a white woman was not lost on anyone in the audience last night. After last year's #OscarsSoWhite fiasco and the current racial climate in general, you would hope that the Grammys could have been one of the first award shows to get their shit together and serve as an example for the rest of the industry of what a truly unbiased event could be. But once again, a woman of color was shoved into the background when she deserved to shine. And when that woman is Beyoncé, we will not take that lying down. Nobody puts Bey in a corner, not even the Grammys.
                                                       
It goes without saying that Adele is wildly talented. None of this is a slight on her or 25, an amazing album in its own right and absolute shoe-in any other year. But everyone in attendance knew Beyoncé should have won that award. Beyoncé knew that Beyoncé should have won. Becky, whoever she is, knew that Beyoncé should have won.
In a moment that easily could have made or broken her career, Adele used her acceptance speech to go full Cady Heron and essentially give her spring fling crown Grammy to Beyoncé.
You know what they say: when life hands you lemons, make Lemonade and then watch as it gets absolutely snubbed by the Recording Academy. Our thoughts about the entire debacle can be summed up, once again, by Adele.
To Beyoncé, to Adele, and to all the strong women in the music industry and life in general who put up with more shit than they should ever have to:

But no matter who you are, no matter who you wanted to win, just remember that nothing can ever be worse than Taylor Swift winning for 1989 last year. 
Adele Went Full Cady Heron: Grammys Recap
The 56th Grammy Awards were held in LA last night, and barring a nuclear attack from North Korea or an act of pure idiocy from Donald Trump, it's all anyone will be talking about at your office today. Here is the briefest recap possible, in case you're short on time.
Things The Grammys Did Right:
James Corden
Talked shit about Donald Trump
Sufficient Rihanna reactions shots
Let Adele perform twice
Things The Grammys Did Wrong:
But before we get into that, let's do a rundown of the highlights, aka the awards for which the artists you've actually heard of were nominated. For the full list of winners, we've got you covered here.
Best Music Video: "Formation," Beyoncé
Put Blue Ivy in a video and then try to tell me it doesn't deserve every award on God's green Earth. I dare you.

Best Dance Recording: "Don't Let Me Down," The Chainsmokers featuring Daya
That's right. We live in a world where the Chainsmokers have a Grammy. I am going to be paying off student loans until I die, but the Chainsmokers, artists behind the riveting artistic work that was "selfie" have a fucking Grammy.

Best Urban Contemporary Album: Lemonade, Beyoncé
Beyoncé walked on stage to accept this award still looking like a perfect mixture of the Virgin Mary and an ancient Fertility Goddess and then pulled out a gilded card to read her speech off of. We get it, Bey. We get it. Also, please continue to dress your daughter in pink tuxes for the rest of her life.

Best Rock Song: "Blackstar," Davie Bowie
Seeing as how David Bowie is currently flying around the galaxy and laughing at us mere mortals, The Chainsmokers and Katherine McPhee (who, I am just learning, is still alive) accepted this award on his behalf. I'm sure that's totally who he would have picked for the occasion, given the opportunity.
Best Solo Country Performance: "My Church," Maren Morris
Other than her perfect hair and striking resemblance to Jojo Fletcher, I have nothing to say about this girl.
Best Pop Duo/Group Performance: "Stressed Out," Twenty One Pilots
Literally the only moment all night where anyone was rooting for The Chainsmokers. Twenty One Pilots took off their pants to accept this award and explained that it was because of an agreement they'd made watching while the Grammy's three years earlier at home in their underwear.
Cool story. Put your fucking pants back on. There are children in the audience. 
Best Rap Song: "Hotline Bling," Drake
Not even the promise of a Grammy could force Drake into a room with Rihanna and J.Lo at the same time. We don't even blame him, tbh. But really, WTF else could Drake possibly be doing than attending the Grammys on a night he was nominated for album of the year? Making sure he was home and prepared for his viewing of the season premiere of Girls? Taking advantage of the unusually small line at Sweetgreen given all of Hollywood's Grammys attendance? 
Best Rap Album: Coloring Book, Chance the Rapper
If Kanye rants in the privacy of his own home and no one is there to hear it, does it still make a sound?
Best New Artist: Chance the Rapper
I think that for most people who even barely pay attention to music, Chance has been around long enough to not be considered a "new" artist—but like every other trend white people jump on, it's three years too late and they end up completely butchering the original meaning. (See: "basic," "ratchet," America, etc.)
Song of the Year: "Hello," Adele
While some may have thought "Formation" had SOTY on lock, I thought this made sense. Much like the 1994 Quidditch World Cup, Beyoncé is supposed to win it all but Adele will catch the snitch.
Record of the Year: "Hello," Adele
Alright, this still seems fine. Record of the Year and Song of the Year are basically the same award. We're okay, everyone. No one panic yet.
Album of the Year: … 25, Adele.
Literally everyone: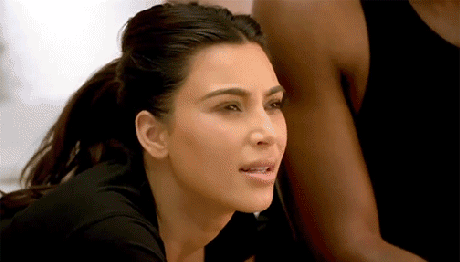 We'll come back to this snub once the Xanax kicks in, but for now let's discuss the other, less interesting parts of this awards show. In a show that is always about two and half hours longer than it should be, Grammy performances tend to run the gamut from "show stopping" to "wow this is a perfect time to go refill my wine." This year that spectrum seemed even more severe, with most of the acts falling pretty clearly on one side or the other.
Adele opened the show with "Hello," rudely forcing everyone else to try and follow her. She is the only person in the world that I am completely content watching stand and sing, with literally no other production effect in place. She doesn't even have to move. That woman could be lying in a La-Z-Boy singing in her sweats, and I'd still sit spellbound with my face three inches from the TV.

Ed Sheeran reminded us all how truly talented he is by turning his performance into a studio session and recreating every aspect of his song, "Shape of You," live. He managed to hold my drunk self's attention with just his voice and a loop pedal. Not bad, Chuckie Finster. Not bad.
Lady Gaga made Metallica relevant again in a highly entertaining performance full of wild pyrotechnics and a lot of hip swinging. Just a reminder that Gaga did the Super Bowl literally one week ago and still managed to kill it. RIP to the sound tech who forgot to turn on James Hetfield's mic.
Chance the Rapper aka the love of my life continued to sprinkle joy everywhere he goes with his performances of "How Great" and "All We Got" off of Coloring Book, which won for Best Rap Album. BTW, Chance has never sold a single one of his songs for profit and just won a Grammy, so tell that to your Soundcloud rapper boyfriend who keeps saying next year will be "his year." If you had taken a shot every time Chance thanked God throughout the night, you would have died and gotten to meet Him before you got to see Beyoncé lose album of the year. In hindsight, not the worst idea.
Throughout the night, some performers took their time on screen to make subtle jabs at Trump. Considering Meryl Streep wasn't scheduled to perform, I'm glad someone else picked up the rest of Hollywood's slack. But then A Tribe Called Quest took the stage with Busta Rhymes, Consequence, and Anderson .Paak, and if you took that opportunity to refill your glass because Busta Rhymes is the only name in that list you'd heard of before (and that was only because of his guest verse on "Look At Me Now"), you fucked up.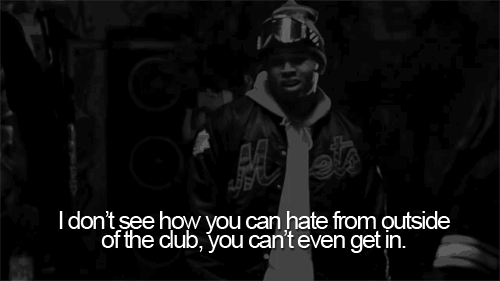 Part tribute to the late Phife Dog, part political rally, Tribe was not out here for subtlety tonight. They made sure their message was loud and clear, and that message was "Fuck Donald Trump."
Busta Rhymes straight-up called him President Agent Orange on live television. We live in a world where the President of the United States of America is going to try and start a Twitter fight with Busta Rhymes in the morning (I bet my life savings he'll reference "the inner cities"). I wouldn't have believed that sentence three years ago and now it's the least ridiculous thing that I'll hear all day.
But they didn't stop there! After backup dancers knocked down an actual wall on stage, Busta Rhymes went on to address Donald Trump's Muslim ban while Tribe aptly segued into their song "We the People." They invited immigrants onto the stage before ending the performance with a chant of "Resist!" It was every conservative white man's nightmare, meaning it was everything.
Adele made her second appearance on the performance stage for a tribute to George Michael with his song "Fastlove." After what some have deemed a rocky start but still sounded like solid perfection to me, Adele stopped the music and asked if she could start over because George deserved to have it done right. It wasn't the last time she would make us all cry that night. 
Last, but most certainly not least, Beyoncé. Where do I even fucking start.
Considering the nomination for Lemonade (a visual album), and her pregnancy announcement photos (a visual masterpiece that is probably being hung in the Louvre as I type this), we all knew that her performance would be the absolute Most™ in the way that only Beyoncé can be.

And yet, nothing—nothing—could have prepared me to watch as a five month pregnant Beyoncé Knowles recreated the fucking last supper, comprised solely of black women, on live television. Beyoncé is out here, in Trump's America, reminding us all that she is quite literally God. Extra? Absolutely. But as we all learned later on in the show, it's a reminder that was oh so needed. For the first time in my life, but not the last time last night, I was truly speechless—and it's not just because Beyoncé, five months pregnant with twins, is more beautiful than I can ever hope to be.
James Corden deserves a shout-out for being one of the few award show hosts that managed to pull off funny without coming across hokey or contrived. Golden Globes, take some notes. All of his bits throughout the night were brief, but they did their job. They made us laugh, humanized the absolutely inhuman people in that auditorium, and broke up the monotonous string of country performances that everyone politely pretended to enjoy. Bring him back every year, but only if he continues to dress like the fifth member of DNCE.

P.S. not sure what the guy next to James' aesthetic is about. Is he a walking PSA for the dangers of electrocution?
Award for Grammy MVP goes to Rihanna and her flask, for being the single most relatable couple at the show. The most valuable camera man in the industry is the one who knows to cut to Rihanna at just the right moment, aka any time she's calling for more shots or rolling her eyes at people. Never change, Rih. You are our sun and stars.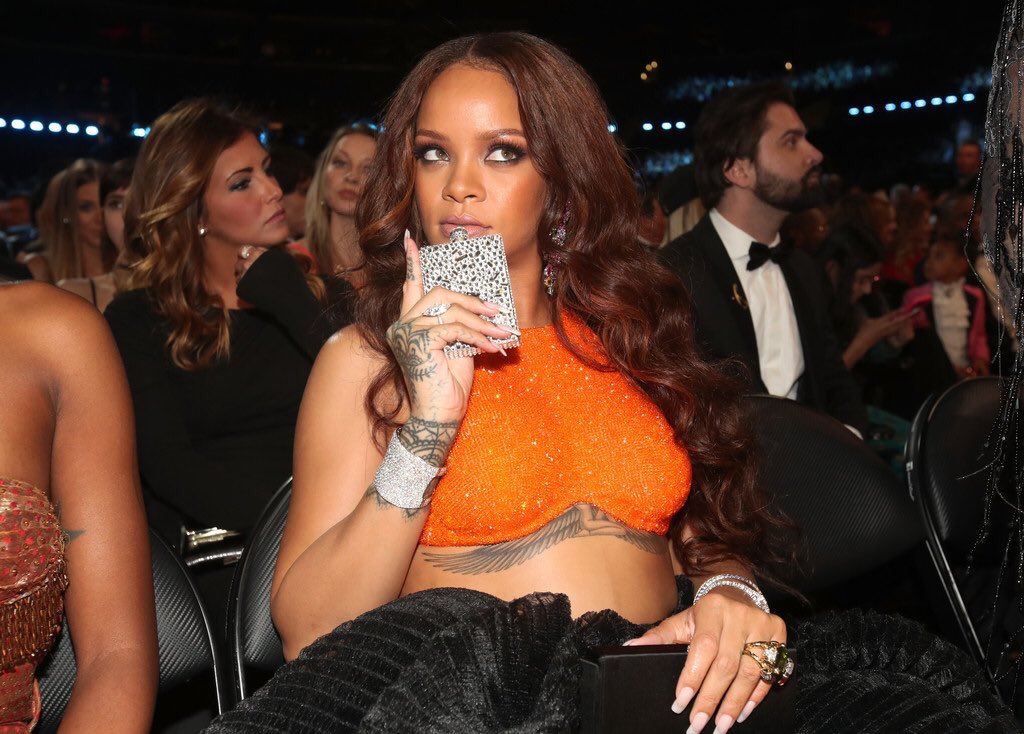 Me, when my friend starts drunk crying because Kyle hasn't texted her back:
I think it's time for another shot pic.twitter.com/m8x1WTNJ9V

— not pinkett smith (@Iilspice) February 13, 2017
Me, when my ex said he'll find someone better than me:
Rihanna laughing at Bruno Mars is the best thing ever #GRAMMYs pic.twitter.com/XdrYY7QBW9

— Mashable (@mashable) February 13, 2017
Me, spending this Valentine's Day single and alone:
Rihanna's having a great time #GRAMMYs pic.twitter.com/1Ox3w7VKns

— Mashable (@mashable) February 13, 2017
Ok, back to the face-off of the decade: Beyoncé vs. Adele. It goes without saying that Beyoncé should have won. That is an objective fact, BTW.
Lemonade, in no uncertain terms, stopped the world when it dropped. It was one of the single most culturally significant moments of 2016. My grandmother called me and asked me if I'd heard that Jay Z had cheated on Beyoncé, and she didn't even call me when my own boyfriend cheated on me. That's how far reaching this shit was.
Beyoncé bared her soul in Lemonade in a way that she never had before. She put it all out there for the world: her pain, her embarrassment, her struggle, her ability to manipulate Jay Z into going down on her by promising to take him to Red Lobster. 
Adele used her acceptance speech to go full Cady Heron and essentially give her spring fling crown Grammy to Beyoncé. 
Actual footage of Adele's acceptance speech: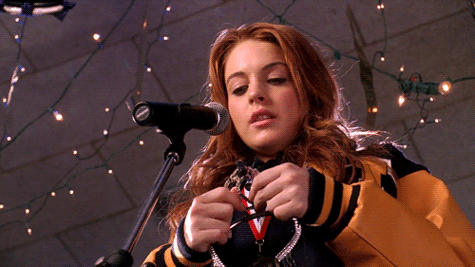 Adele cried. Beyoncé cried. We all cried. Rihanna hopefully finished her flask. James Corden wrapped that shit up before anyone had time to react. Before we knew it, the Grammy's were over and we were all left wondering what the hell had just happened.
We obviously have a lot of feelings about Adele beating out Beyoncé, which you can read here.
For the full list of winners, check out our complete list here.