The Best 'Bachelor' Recap You'll Ever Read: Hometown Head Injuries
Hometowns are hereeeeee, and boy, has it been a journey. Is it just me, or has watching Matt whittle down his group of ladies to the final four felt a little like surviving a middle school locker room during the height of puberty? Michelle and those arms definitely look like the type who could give me a wedgie, and Rachael has a face that says "I would start a rumor about you using super jumbo tampons." But, you know, I'm sure Matt's wife is in there somewhere!
As I've mentioned, this week is Hometowns, where we'll get to meet the families of Matt's final four women: Michelle, Rachael, Bri, and Serena P. The theme of this year's Hometowns is "you can never go home again," mostly because it would take too many COVID rapid tests, and production already wasted their emergency stash on Heather. Shame. If you'll recall, last season's quarantine hometowns were… something. For those of you who missed it, just imagine the production value of a high school's performance of Mamma Mia! but, like, without the pride of a bunch of art geeks hoping to use the set design on their college applications and more just Chris Harrison's least favorite ABC intern cobbling something together with rubber cement and a sharpie. So, this week should be fun!
Michelle's Hometown

We're first whisked off to Michelle's hometown of "Minnesota." Minnesota is in air quotes here because I'm assuming we will see nothing of the actual state during this date. If anything, I imagine ABC will project a Pinterest mood board of "cold stuff" on a green screen and hope we just get it.
Okay, this is kind of cute. Michelle introduces Matt to her alter ego: "Miss Young." Miss Young is her teacher personality whose kink is apparently having her third graders grill Matt about how many kids he wants and if he uses his hands enough during foreplay. Seriously, these questions are so invasive! Especially Ethan's. That kid has no chill. 
Also, be real, Michelle. Did you make attendance mandatory here? I can only assume permission slips must have signed for this as well? And can I just say, Matt's pants are VERY tight. I almost need parental controls on my TV to endure seeing those thighs, I can't imagine the effect of seeing those bad boys live and on Zoom. 
My first impression of Michelle's family is this: they're HUGE. Are we sure she's actually from Minnesota and not from whatever place birthed Hagrid? They're SO tall, it's insane. My second impression of the family is that they need to be protected from the franchise at all costs. They are too precious for this Earth. Her dad has a voice that could soothe my anxious dog during a thunderstorm, and her mom is wearing head-to-toe Costco in the most endearing of ways. They both seem deeply concerned that their daughter would accept a marriage proposal from a man in a tweed bomber. They're not wrong. 
The date culminates in the most wholesome display of family dynamics I've seen on my screen since Boy Meets World went off the air: a family game of basketball. Excuse me, but what?? Like, I did not know that a Bachelor date would be my inspo for setting my dating standards in 2021. Brb, just going to update my Ship profile to say "If you want to be my lover, you gotta get with my entire family and play a low-stakes game of pickup basketball."
MICHELLE: I told Matt I loved him and he gave me a positive smile in return.
ME BOOKING THE NEXT FLIGHT TO PA: 

A positive smile? That's it?! He just had a hot, confident woman with legs the length of my entire body tell him she loves him even with his turtleneck fetish, and the most feeling he can muster up is a lukewarm smile? Are you kidding me with this, Matthew? Are you into any of the women? Because right now I really couldn't say! Do you even want a wife? Or just a roommate whose pants you can borrow? Someone make it make sense. 
Rachael's Hometown
The racist is up next! Oops sorry, I meant Rachael is up next. She wants to show Matt what life in Georgia is like, and it all just hits a little differently now that we know her TimeHop is full of "Old South" throwbacks.
RACHAEL: *blindfolds Matt* I can't wait to show you Georgia! Do you trust me?
ALSO RACHAEL: We're here!!

Oh, no it's cool, guys, she's just going to shove him out of a plane! Luckily for her, Matt considers near death experiences to be foreplay, so he's really into it. 
Holy sh*t. Rachael lands like a cracked egg on the pavement. Okay, why was that landing so bad? What kind of janky skydiving place did she book for this? Also, I love that they make her finish out this date even with whiplash. Matt's like, trying to make out with her while she's still peeling astroturf out of her hair extensions. She just face-planted, full speed from the sky, into the earth. At least wait for her concussion to subside. 
We finally meet the family and they're… ambivalent about Matt. Honestly, there's not much more I can say about this date. Rachael seems really into him even with her parents voicing concerns. She even wanted Matt to ask her dad for his blessing to get married. You can tell when she asked Matt about it he was like "oh right, we're supposed to get engaged at the end of all of this." Yes, you are buddy! Better start acting like it. 
Bri's Hometown
I love that these are not Hometown dates as much as elaborate ways to maim Matt. Michelle was the nicest about it with that bike riding excursion, but Rachael was hoping he'd get the shoddy landing, and Bri is actively trying to crash him into a tree while they're off-roading in that Jeep. 
BRI: Do you remember that one time you almost killed me?
ALSO BRI: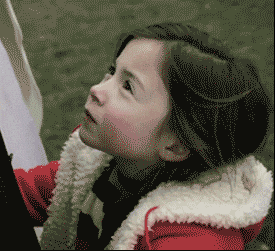 AHAHAHAHA. I love that Bri has been holding this huge grudge since week three. God, I hope she kills him. 
Also, as hot as murder is ladies, where are the real hometown dates? If I don't see at least one high school yearbook photo from the 2000s complete with crimped hair and Hollister tees, I swear to god I'm going to lose it. 
Bri's family consists of her mom, BFF (who's also named Bri), and baby sister. Okay, wow her "baby sister" is a literal baby. I was expecting to meet some Gen Z-er in mom jeans ready to fire off some scathing critiques of Matt's TikTok, not this squishy bundle of cute. 
I cannot get over how gorgeous Bri's mom is, and also how young she is. She could be a contestant! They could have gone on this show together and rivaled The Twins™ for most outrageous professional description. 
Also, I don't think Bri's mom likes Matt very much. First off, Matt dodged almost all of her questions about how he sees the future with her daughter. Second of all, she keeps saying "we can mend your heart together" as if she's already has pints of Ben & Jerry's on deck in the hotel room should her daughter blink twice for help. 
Bri thinks that the reason she hasn't said she's falling for Matt yet is because she has trouble being vulnerable, but I think it has more to do with the fact that she knows nothing about this guy other than the fact that he has a penchant for skinny jeans and turtlenecks. Even so, she blurts out an "I love you" before the end of the date. Matt takes this as an encouraging sign for their relationship, but pointedly ignores that fact that when she said the L word it was accompanied by the facial expression of swallowing glass. Yeah, I think these two will go far. 
Serena's Hometown

Last but not least, we have Serena's hometown. Serena appears to be the only one who didn't get the memo that "hometowns" is actually code for "create an elaborate death trap for Matt," so she sends him to Canadian bootcamp instead. Also, I love that Serena's hometown is just the entire country of Canada ,and that apparently the most defining moments of her childhood involve the Canadian national anthem and eating the most disgusting looking poutine I've ever seen in my life. 
SERENA ON THIS DATE RN:

Okay, Matt's pants are out of control. Those jeans are practically painted onto his body! I'm shielding my eyes watching this hockey game for fear a g-string might pop out of those jeans when he leans over to hit the puck. 
Okay, Serena is soooo normal. She's giving me huge Hannah B vibes, and by that I mean she's relatable AF. Matt says as much when he meets her parents. He's like "she was so normal" which sounds like an insult, but I get it. That said, I don't think Serena is that into him. Her sister even says she doesn't look "smitten" with him, and I would have to agree. 
SERENA'S SISTER: Do you love him?
SERENA: ….yes?
SERENA'S SISTER: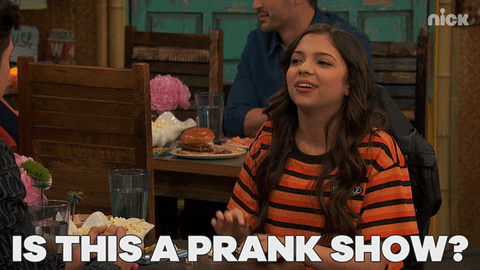 AHAHAHA. This sister is savage. I love it. 
I do think Serena is talking herself into this relationship. I'm sure she'd be into dating Matt, but marriage? Eh, not so much. The end of the date is pretty bleak. She tells Matt she's having doubts about their relationship and he reacts with all of the emotion of a toaster. I know I used to give Lauren B a lot of sh*t for maybe being an animatronic fembot crafted in the bowels of ABC studies for the sole purpose of being Arie's dream girl, but now I'm starting to wonder if they manufactured Matt too. He's just way too cool under pressure. 
The Rose Ceremony

Before the rose ceremony begins, Matt tells Chris Harrison that he got a bad feeling from his hometown date with Serena. In what I'm sure is truly altruistic in motive and has nothing at all to do with manipulating a grown man into crying for ratings, Chris encourages Matt to talk to her right now. What's the worst that could happen! 
Matt's like, "I need answers, she needs to talk to me" and BOY does he get them. Serena says Matt's just not her person and essentially sends herself home before the rose ceremony. To her credit, she did find a very nice way to say "it's not you, it's me." 
SERENA: *dumps him*
MATT:

I am dead that he just asked her to walk him out and then proceeded to have his own sad limo exit. Like, Matt there's no need to have this tear-stained confessional. You're already the bachelorette, buddy. 
Matt is visibly shaken by his encounter with Serena. He hasn't felt this betrayed since his trainer left him for a different CrossFit. Luckily, we have Chris Harrison here to offer warm words of encouragement in the form of fearmongering. He's like, "and are you worried no one else likes you, because I would be." You're ruthless, Chris. This is not the time!
At the rose ceremony, Matt tells the ladies that although he's given off tepid expressions of feeling at best and has promised nothing of an engagement at the end of this other than "we'll just have to see where we're at," that they better step tf up and fulfill their contractual obligation to make him look good. Jumping ship so late in the game is a bad look for his brand. He tells them to think long and hard before accepting any of his roses and then immediately calls Michelle's name before finishing his last sentence. The scared straight tactics work because all of the women accept his roses. 
That's it for this week, freaks! Start psyching yourselves up for next week's "Women Tell All", because Queen V and her under-eye bags are coming back, and I could not be more thrilled. Until then!
Images: ABC/Craig Sjodin (3); Giphy (6)
The Best 'Bachelor' Recap You'll Ever Read: I Hate It Here
Well, well, well what a week it has been for Bachelor Nation. It was already hard enough that we had to say goodbye to Dildo Girl, our favorite camp counselor and sex positive queen, BUT now we gotta deal with Chris Harrison and the rest of the Bachelor franchise acting like racist trash? I'm not going to rehash the entire problematic exchange (you can read all about it here), but I will say it's almost like the franchise only chooses to support diversity when it's convenient and/or popular for them to do so, and not because they genuinely have a desire to share Black and Brown stories. But I'm sure ABC and Chris Harrison are taking all of our feedback and are using this time as an opportunity to grow. And by "time" I mean the one to two episodes Chris Harrison will be sidelined from hosting to focus on "accountability." To be fair, I'm pretty sure that's how long cancel culture works for middle-aged white dudes in the country anyway. 
Moving on to this week's episode, and to drama that doesn't make me want to set fire to everything on this earth: Heather is in the houseeeee! Last week, Heather Martin of Colton's season (and Hannah Brown's TikTok videos) decided she was so bored in quarantine that she would literally do anything for human interaction, including willingly walking into this hostage situation in progress. Of course, Matt is the hostage in this scenario. The women have completely descended into a mob rule/Lost Boys type situation here. I would not be surprised if that bloodcurdling scream Pieper let out after Heather interrupted her alone time with Matt was some sort of code for her people on the outside to call in a ransom on one of Matt's turtlenecks loved ones. 
We definitely think the producers had to feed Matt Heather's name, right? Heather says that Hannah shared with her some "stories about his heart" and it's like, I don't want to hear one more story about Matt praying before he eats a Costco free sample. Give me the dirt. Why don't these people ever share stories about their friends having one too many at half-priced wine night and throwing up in their purse in the Uber ride home. Paint a realistic picture of their future partner, I beg of you!
I'm still just so shocked that Heather had the audacity to roll up here in her minivan halfway through the process. The logic is just not there. If Matt really wanted Hannah B to pick out a girl for him, he would not have gone on The Bachelor, he would have responded to the group chat.
View this post on Instagram
I love that Heather thinks there's any chance in hell those girls are going to let her sit on that couch with them. Before she can even get out her name, the girls immediately start coming for her throat and it is BRUTAL. They're freaking vultures. *turns the volume all the way tf up*
PIEPER: Sounds like you're Bachelor hopping. 
Okay, Pieper. Like you aren't going to swap fluids in Mexico with half of Bachelor Nation once this is all over. Please. Also, PIEper is clearly taking out all her lifelong anger over having to spell her name like that into this 20-second interaction with Heather. That's the only cause for this much hostility. 
Matt also cannot believe that Heather had the audacity to roll up here in her minivan halfway through the process. He must have said the word "minivan" at least three times in the last 30 seconds. Yes, it was a real sacrifice, Matt. Her Instagram brand will definitely suffer. 
Heather keeps saying how serious she is about this process, but Matt doesn't seem to be buying it. I'm sorry, but did no one show him her quarantine footage?  She Rapunzel-ed her hair out a window for him! She practiced making out on her hand for him! How is that not commitment? 
Matt must sense that if he entertains this Heather thing for any longer, he might find that Pieper's people have destroyed the necklines to all of his favorite turtlenecks. He's got to put an end to this ASAP before anyone else gets hurt. He tells Heather goodbye and she seems way too upset about this. It's okay, sweetie. I'm sure he'll catch you on Raya in a few months when he's single again! 
Going into the rose ceremony, Matt makes a speech commending the ladies for how they handled Heather's presence this evening. I'm sorry, but what exactly is there for him to commend? They made her cry! Middle school girls locker rooms are less toxic than what just took place on my screen. 
Speaking of toxic, at the rose ceremony, we say goodbye to Chelsea and Serena C.
Matt just lost about 10 pounds of negative energy now that Serena and her eyelash extensions are gone. I could not be more thrilled. Justice for Dildo Girl has been served!!
Serena's One-On-One Date
Even though Abigail and Jessenia are the only girls who haven't received a one-on-one with Matt, he invites Serena P on the first one-on-one date of the week. Yikes. He says that he chose Serena because it's the perfect date for them as a couple. First of all, tantric yoga? Seriously? This might have been the perfect date for Dildo Girl, but not for the girl who just visibly cringed at the sight of you in cropped leggings. Second of all, who would ask for this?? Just because you say things like you believe in "chakras" doesn't mean I'm buying that a girl doing splits on your face has anything to do with your emotional growth as a couple. I'm already wishing I could pour bleach on my eyeballs.
Ooof, Serena is not into this. She says this was way outside of her comfort zone. I love that this girl says she's not into public affection but signed up for a show where the camera man is contractually obligated to zoom in on a man's fingers inches from her labia. Matthew, HANDS!!

Matt is visibly upset that Serena isn't enjoying his date, and I have a feeling Serena could be going home for this. All because she didn't like having to avoid eye contact with his chubby for the last 90 minutes. Shame.  
Well, it appears true love can conquer all, even a grown-ass man wearing Lululemon. The evening portion of the date goes way better for the two of them. Matt realizes that just because a woman doesn't want to poorly reenact the kama sutra in front of God and Ashli the tantric yoga instructor, that doesn't mean they aren't compatible as a couple. Serena gets the date rose, securing the first spot in the hometowns lineup. 
The Group Date
The group date this week is strange because there appears to be no actual activity tied to it. Instead we're dropped straight into footage from the cocktail hour, making it less of an actual date and more of just Matt making out with girls in different corners of a hotel lobby. So, basically, what he was doing before he became the Bachelor. It's sweet that he's going back to his roots this week. 
The most shocking revelations during the date come from Bri and Kit. Bri confesses that she had to quit her job in order to continue on Matt's season. I may or may not have let out a strangled gasp at that proclamation. We aren't told what exactly her job entails, but the internet is speculating that it's a big f*cking deal. I can't believe she resigned from her job during a global pandemic, when unemployment is at a historic high, for a man wearing a turtleneck and a ladies leather jacket. Bri, honey, whyyyyyyyyyy?
Kit is also full of confessions this week. She lays down some ground rules for Matt and one of those is that if he wants to get engaged then she needs to… finish school?? Okay, she is too young for this show. She just said that having kids by 25 is a long-term investment for her!! Those are words that came out of her mouth!! MY GOD, the Disney Channel has older talent on their roster! I feel like I'm taking crazy pills! 
View this post on Instagram
Kit ends up self-eliminating after the group date. She says it's because she still has doubts about their relationship, but I have a feeling her famous mother would disinherit her if she allowed an ABC production crew into their home. Not for COVID safety purposes, but just like, primetime television? In this house? Ew. 
Next up on the chopping block: Abigail. If I'm being honest, Abigail has been struggling for weeks now. She hasn't had very much alone time with Matt and even admits that they've only ever had "a few good conversations." Yikes. That's practically Bachelor code for "friend-zoned." 
She asks Matt straight up how he's feeling about her and he all but jumps at the excuse to send her home. Trash. TRASHHHHH. 
ABIGAIL: I'm the kind of girl who makes men realize they want someone else.
ME:

ARE YOU F*CKING KIDDING ME WITH THIS, MATTHEW? I WOULD GO TO WAR FOR THIS GIRL. Abigail is truly too pure for this Earth and she's got me in my feels with this exit interview. He keeps sidelining these down-to-earth, authentic women, in favor of girls whose resumes include things like "has swipe up capabilities on IG" and it's making me sick. That said, Abigail, I know this hurts, but you just dodged a bullet, girlfriend. His jacket literally squeaked when he hugged you goodbye. 
Rachael ends up getting the group date rose, but the real winner is the camera work being done here. The losers look completely crestfallen, like the producers just asked them to choose between deleting their Instagram accounts and staying on the show for one more week. They keep panning between the losers, sitting dejectedly on the sofas, and Rachael and Matt trying to swallow each other's faces in the next room. It's just so…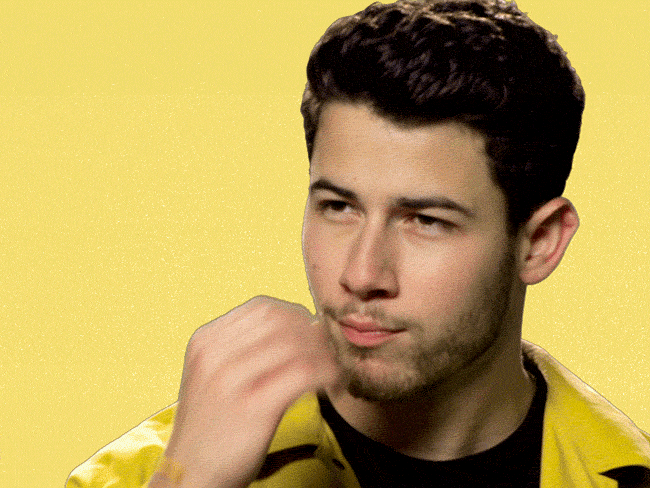 Jessenia's One-On-One Date
It's crazy that Jessenia is an actual contender for hometown dates because all I know about her is that MJ once gave her two for flinching. Like, I just learned the proper spelling of her name this week. This is a problem. 
Okay, I would hate dating Matt. He says "I'm an adrenaline junkie" with far too much chaotic energy for my liking. I'm not even on this date and I'm already about to update my life insurance policy just in case. Jessenia, on the other hand, is thrilled. She's like, "this is what life with Matt could be like!!" Yeah, a series of near-death experiences and premature aging. 

Also, does this feel like the kind of date they should be on right before hometowns? How does watching a girl wreck the sh*t out of a fancy car tell you anything about if you're ready to meet her family? It just feels super shallow and superficial to be having before such an important week. Case in point: Jessenia starts talking about her family, and you can tell Matt is super uncomfortable. He'd like to go back to the part where he had her spread over the front of that car. 
God, he loves to dangle those roses in front of their faces right before actively not giving them out. It's sick. He's like, all but caressing Jessenia's face with it and then he's like PSYCH!! YOU'RE OUTTA HERE!! Look, I'm not saying these are indicators for sociopathic behaviors but I'm not not saying that either…
Honestly, we should have known he was going to send Jessenia home when he showed up to dinner wearing a sweatshirt and not a turtleneck. Really, he couldn't have been more obvious. 
The Rose Ceremony
Going into the rose ceremony, there are only three girls up on the chopping block: Michelle, Bri, and Pieper. Personally, I would love to meet the woman who thought it would be cool to mutilate the spelling of "Piper" for an entire person's lifetime, and so, would selfishly would like Matt to choose her if only for my own entertainment. It's really what he's here for anyway. 
I guess I'm not meant to have nice things because Pieper is going home, making our final four: Michelle, Bri, Serena, and Rachael. Okay, I LOVE that Pieper says nothing to Matt on her way out, just barrels right into that limo. He's lucky this girl doesn't have access to his home address because I have a feeling he would come home to find his belongings ablaze if she did. 
And that's all she wrote, kids! Hometowns are next week, and I can't wait to see what the ABC interns are able to craft up as a representation of a hometown since traveling is still out. Here's hoping we get more "New York-style pizza" from the Sbarro's down the street and another papier-mâché carnival cobbled together with rubber cement and the crayons they found at the hotel's lost and found. Until then!
Images: ABC/Craig Sjodin; Giphy (4); @bachelornationspoilers /Instagram (1); @thebetchelor /Instagram (1) 
The Best 'Bachelor' Recap You'll Ever Read: Off With Her Head
Gather 'round, boys and girls, for a tale as old as time: boy meets girl, boy falls for girl, boy asks girl if she… *checks notes* exchanges sex for money? And people say The Bachelor isn't a source of good wholesome fun! 
When last we left off, our favorite producer plant/mental health wellness queen, Vibrator Girl, had just let Matt in on a fun little house secret: if you put 20 women in a room together and give them nothing but time and low-calorie wine, they will find cruel and unique ways to ruin each other's lives. Case in point: Anna. Though she spent the first three episodes of the season doing nothing but giving me nightmares with those veneers, last week she decided that the best way to get a man's attention is to sacrifice the reputation of her competition over the burning flames of a sex-shaming rumor. 
You'll recall that she came up with this truly wild rumor that the new girl Brittany is one of Chicago's most elite escorts. First off, Anna, sex work shouldn't be something shameful, so even if this rumor were true, what's your point? Secondly, I'm pretty sure the validity of this rumor can be traced back to a singular Instagram DM from a Russian bot pretending to be a 21-year-old fitness influencer named Carli. I'd like to see the receipts, Anna!
The Rose Ceremony
Which brings us back to the present. It's a new week but hostility is still running high. Surprisingly, Victoria does not look completely horrible. Her hair is shiny, her makeup is flawless, and I can't even see one bra strap. There's nothing that gets you that good glow like sucking the will to live out of a twentysomething named Brittany, amiright V?
At the rose ceremony Matt gives a speech that addresses the "mob mentality" in the house. Sadly, he does not start off his speech with "hell no, I did not leave the South Side for this" and it is a missed opportunity. For shame! 
Matt pulls Anna aside to get to the bottom of this rumor, and I truly can't wait for her to explain herself. How do you spin "I'm trying to ruin a girl's life but in, like, a fun way" to a man you're also hoping to share a life with eventually?
ANNA: I'm very popular in Chicago. It's why so many people were messaging me about this girl before coming on the show.
ME: 

Hahahahaha. Okay, Anna, you gotta stop leading with the fact that you heard this information on Instagram. You're not helping your case.
Matt finally learns the nature of the rumor (that Britt is a supposed escort) and I love how aghast he's pretending to be. I'm not buying that you've never hired an escort before, Matt. I'm just not. 
PRODUCERS: *describes the definition of an escort to Matt off camera*
MATT: That's… illegal?
As Anna pleads her case to Matt, Victoria is in the process of throwing the remnants of Anna's character completely under the bus. She's like, "you know Anna was being super harmful with those comments about Brittany being an escort." Yeah, and I'm sure your comments about Brittany being a "stupid hoe" were just all in good fun!

Matt lays down the hammer and sends Anna home almost immediately. Tbh I've never been more turned on in my life. Actions actually having consequences? Matt, you're speaking my love language, sweetie. 
This rose ceremony has to be the biggest mood killer for Matt. He's just trying to get some wide-eyed kisses and these ladies are asking him to mediate the drama at their sisterhood retreat. The ladies are still not pleased with the "safe space" Matt tried to create by sending home Anna. He still needs to behead the actual snake: Victoria and her booby tape. 
MATT: And when you said Ryan was hoe for being a professional dancer—
VICTORIA: That was taken completely out of context!
To be fair, I think she said Ryan was a "f*cking hoe", so get your facts straight, Matt!
Okay, Victoria's logic is painful to me. She's got all of the deductive reasoning skills of a drunk girl trying to finagle another tequila shot out of the bartender despite the fact that her nipple is a little bit out and she can't remember the word for "shot" and keeps calling it a "baby drinks."  
I love that throughout all of this Katie hasn't owned up to sh*t. She's standing there watching the mob of mean girls devour each other whole while remaining completely untouched and I LOVE IT. She started this entire thing, and not only has she been able to keep her name out their mouths, but she managed to get rid of all her competition in the process. Ladies, we are in the presence of a queen. 
KATIE AT THE ROSE CEREMONY RN: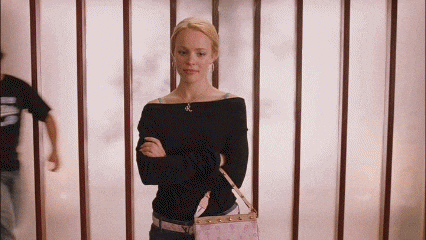 Ah, I see that Victoria is back to looking like sh*t. All is well in the world again. She shows up to the rose ceremony looking like a waterlogged mess, and I think she knows her time is almost up. 
Here's the rose ceremony body count:
Miss Puerto Rico

Mari

Lauren

…QUEEN V?!?!
Not only is the wicked bitch of the west going home, but BOY does she go out with a bang. She tells Matt that she feels sorry for him, and I just audibly gasped so loud my dog startled awake. She's like, "he didn't even say anything, he just stared at me!" and it's like, yeah girl, your entire bra was out. What else was he supposed to do!
View this post on Instagram
Wow wow wow. I can't believe Queen V is finally gone. On her way out she boldly declares that she will "never date another Matt again" and I think I can safely speak for all Matts when I say they're fine with that. Good luck though, Vicki!
Rachael's One-On-One Date
The next day is like the calm after the storm. Some girls are finally feeling safe enough to stop sleeping with a makeshift shiv under their pillows. Others are just glad they made it out of the rose ceremony with their eyelash extensions still intact. Kit tells us that she's hoping things will be "less dramatic" in the house. I really hope with Victoria gone, Kit can finally grow into the villain I always knew she could be. She just has the face of someone who tortured people at boarding school. Does she not?
Rachael gets the first one-on-one date of the week and Matt treats her to a shopping spree. Every season they do at least one Pretty Woman shopping date and it's like, what does this date even prove about your partner? That she appreciates a nice romantic swipe of your black card? That he's very into the color beige? That's not even Matt's real money! 

I mean have you ever seen so much beige in your life!!
Side note: Did Matt only pack turtlenecks for this trip? Why is he always wearing these on dates? What is he hiding under that extra fabric? TELL ME!!!
I love how a mere 24 hours before, Matt was vowing to create safe spaces for the women and now he's making Rachael walk into a room full of girls armed with nothing but her wits and 20 bags of designer clothes. He might as well have given her a paper cut and shoved her into a shark tank.  
Rachael says something about falling for Matt and it's like honey, baby, sweetie, no. You aren't falling in love with him. That's just the serotonin from the shopping trip talking! She gets the date rose and, I'm sure, a special place on MJ's hit list.
The Group Date
The big group date this week takes place on a farm where the women are instructed to do various farm tasks by a man known only as "Ty." Sketch. He's either a very strangely branded farmer or a man whose kink involves watching hot millennials ruin their hair extensions with horse feces. It's hard to tell. 
Matt takes it upon himself to remind the ladies that he's from Raleigh, NC and he's just a country boy at heart. As a person who is also from North Carolina, I can tell you right now the closest Matt has ever come to a farm animal was the time he walked through the Dixie Classic Fair. You know how to longboard, bro, you're no bumpkin! 
Watching these women ruin their gel manicures as they shovel sh*t is truly putting years back on my life. Ladies, thank you for your service. I needed this. 

JESSENIA: MJ is ~chickening~ out
Jessenia, sweetie, leave the jokes to the professionals. 
Not much else happens on the group date. Apparently mud and manure are turn-ons for Matt, because he uses this date as an opportunity to reenact some farmer porno with any girl willing to ruin her hair extensions with a roll in the hay. For the most part, though, the date focuses on MJ's reckoning. During the cocktail portion of the evening, Matt confronts her about being one of Victoria's minions. He wants to know her specific role in mean girl mob. Like, did she take part in the verbal abuse or was it more of a slut sneeze situation?
Here's the thing about MJ: I find her to be stunning, but her personality is surprisingly off-putting. She looks like she should be in a Free People ad, but then she opens her mouth and I have the immediate urge to hand over my keys and wallet so nobody gets hurt.
MJ: I heard one of you called me an antagonist?
ALSO MJ: 

Ok, she is TERRIFYING. I would not want to cross her in a dark alley. I feel like she must be hiding some booby traps in those ringlets of hers. Good luck dealing with that, ladies!
Kit's One-On-One Date
Kit gets the second one-on-one date of the week and we learn that Kit is 21. I'll let that sink in for a moment… twenty.one. That means (if my math after three glasses of red wine is correct) that she was born in the year 2000. 2000!! It should be illegal for her to be on this show. The reason she hasn't found love yet is because her brain hasn't even stopped developing! I'm pretty sure her Bumble settings caps a suitor's age off at 23! This is absurd. 
Also, I totally forgot that Kit is the daughter of Cynthia Rowley (a super famous designer). Yet another reason it should be a crime for her to be on this show. She doesn't need ABC to find her a boyfriend. Eventually someone will come along who will love her for her money. She's all set!
KIT: My life is red carpets and gold Bentleys but I just want to be a regular girl
ME, A REGULAR GIRL: I wish gold Bentleys were on my list of complaints instead of  the broken-down Hondas I have to deal with. 
So… let me get this straight. Kit's sob story is that she has… white privilege? You guys, I cannot take Kit seriously. If Matt ends up with her, I'm rioting. 
MJ vs. Jessenia
In a shocking twist, we end the week with the announcement of a two-on-one date: MJ vs. Jessenia. In one corner, we have MJ, who looks like she would write that you like anal on a bathroom stall. In the other corner, we have Jessenia, who I was not aware was a contestant until she started butchering jokes on my television screen just this evening. How did this blood feud begin? With vicious name calling (and by "vicious" I mean using terminology found in a powder puff football game). Look, I'm not a fan of MJ by any means, but this drama is sooooo petty. Who cares about this varsity/JV thing? Did it end with Olivia Benson needing to be called onto the scene? No? Then I don't care about it. 
Anyway, catch you betches next week for what I'm sure will be the thrilling conclusion to this feud nobody asked for. 
Images: ABC/Craig Sjodin; Giphy (4); ABC (1); @tvgoldtweets /Instagram (1); @bachelornation.scoop /Instagram (1)
The Best 'Bachelor' Recap You'll Ever Read: The Girls Have Gone Wild
Well, betches, we are back for yet another week of The Bachelor, or as I like to call it these days, What New And Exciting Personality Will Queen Victoria Develop Next? Truly, it's thrilling to consider. 
Last week, we watched Victoria pull the single greatest PR stunt since Kris Jenner turned a sex tape into a billion-dollar career. She managed to not only redeem her middle school bully status within the house (while still looking and acting like the hungover raccoon she's always been) but she also managed to make the girl with the dying dad into look worse than Ted Bundy. I've never seen such a thing take place in this franchise. I mean, Victoria looks like someone better suited to be cussing out a gas attendant at a WaWa. She shouldn't be able to hold any sway over these ladies and their reputations! Make it make sense!
KRIS JENNER WATCHING QUEEN V DESTROY SARAH FROM HER LIVING ROOM, ALREADY ON HER SECOND BOTTLE OF CHARDONNAY: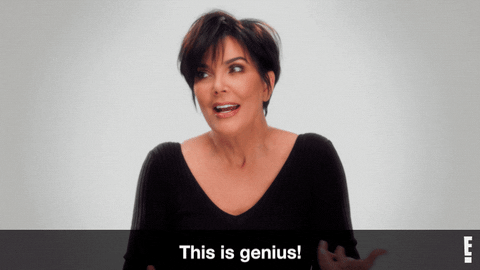 I will say, every week Victoria looks more and more beat up. Like, why does she look like she just escaped the Texas Chainsaw Massacre? Has Harry Potter destroyed one of her horcruxes or something? What's really going on here?
The rest of the group date from last week (because, yes, we still have to finish out a group date) goes about as well as can be expected. Matt looks like he would rather be in a dark room listening to "Drivers License" and sniffing Sarah's pillow, but he manages to muster up a small amount of energy to show up for the rest of the ladies. The way he puts it is that this is HIS journey, and he's not going to let anyone ruin it for him. I believe he stole that line directly from an episode of My Super Sweet 16 when Ava's dad refused to import foreign male models to act as eye candy for the occasion. It has the same energy, does it not?
MATT SOLDIERING ON THROUGH HIS BACHELOR JOURNEY: 

The only stand-out moment from the evening comes in the form of Chelsea, or as the viewers back home know her: the bald hottie. I know that came out a little callous, but I meant it with all the kindness in my heart (or at least whatever's left in there that hasn't completely festered). Chelsea is STUNNING, y'all. I mean I know she's a model, but still. Matt definitely agrees with my findings because instead of listening to Chelsea deep dive into her complicated relationship with her hair as a Black woman in a white society, he's trying to see how far he can slip that hand up her thigh. Matthew! Hands!!! 
The Rose Ceremony
We get a rose ceremony almost immediately, and the women are weirdly optimistic. They seem to think that Sarah was the only thing standing between them and their happy ending with Matt, as if there are not 18 other women still competing for his heart on this show. This feeling is only reinforced when every single girl in the house says they're excited to get their time with Matt tonight. Look ladies, optimism has no place on this show. The minute you show an ounce of happiness, production will be there ready and willing to burn down your childhood home if it means they can get some waterworks out of you to up their ratings. Don't be so naïve! 
Going into the rose ceremony, Victoria proclaims that she just needs a few minutes alone with Matt to solidify their relationship. Honestly, I think she's going about this all wrong. The less she speaks to him, the more likely she is to survive another rose ceremony. Nose to the ground, honey! Nose. to. the. ground. 
HAHAHAHAHA stop. Did Chris Harrison just break up their conversation by asking to steal Matt for a sec? Watch out, Chris. You don't know what Queen Victoria is capable of; better sleep with one eye open.
WHAT. WHATTTTT. NEW GIRLS ARE COMING TO THE HOUSE? Is this even legal? Also, Matt does not look excited about this at all. He was already barely holding off a coup before this, now he'll be lucky to escape his season with both his eyebrows after this development. 
CHRIS HARRISON: We're bringing in more new women for you, Matt! Isn't that exciting, buddy?
MATT:

The girls are coming in by the truckload, and Matt looks like he has seen less carnage on a football field during rivals week than what he's about to witness when he walks back into that rose ceremony. I mean, how is he going to explain Brittany's presence without being immediately drawn and quartered by the women? She walks in and tells him she wants to "make up for last time" and then shoves her tongue down his throat. BRITTANY! She might as well have slipped a condom into his wallet while she was at it. 
Anna is acting like she's heard alllll about Brittany because they both live in Chicago, but isn't Chicago home to like, millions of people? Like, do you know her or did she just show up on your explore page on Instagram? Be honest here. 
Meanwhile, Chris looks very unperturbed that his lead is about to be mauled alive by a pack of rabid former beauty queens. They've done nothing this quarantine but perfect their Keto diets, Chris! They've been training for this!! Does he not realize that this room is about to be a mess of hair extensions and blood??
Speaking of body counts, here's who gets eliminated at the rose ceremony:
Khaylah

Kaili

Kim (the lone new girl to get sent home)
I'm shocked that four out of the five new girls who showed up tonight got roses. They didn't even get to sit in on a full rose ceremony! They probably spent longer with the med team getting nasal swabbed for a COVID test than they have with Matt James! So, I guess when Matt said earlier that this was "HIS journey" he really meant "HIS journey with the hottest women on this show." That's the only reason I can think of for why he would keep complete strangers on this show. 
The Group Date
I guess the producers could tell Matt was scared for his life, because they bring in Ben Higgins to put some pep in his step. For those of you who don't know, Ben Higgins is a former Bachelor and the first to ever say "I love you" to two different women in a season. Why ABC continues to give this guy any airtime is beyond me. It's not like this process worked for him. He met his fiancée by sliding into her DMs. To be a fly on the wall when they tell their kids their love story started with Daddy sending Mommy a message that said, "your Instagram makes me so horny, can I get your number?" If People doesn't cover this in their wedding exclusive, they're crazy!
The group date this week involves some sort of fall-themed obstacle course that looks like it was thought up after someone ate too many edibles and watched a marathon of Gilmore Girls. Of course Victoria treats the entire spectacle like it's her own personal civil war. For christ's sake, Victoria, this isn't the "Bad Blood" music video, they just told you to wear a squirrel suit! 
HOW VICTORIA THINKS SHE LOOKS ON THIS GROUP DATE: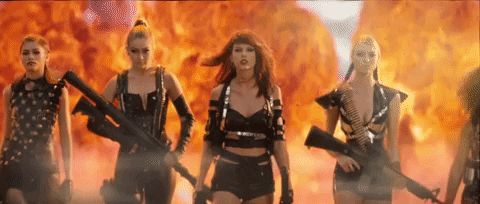 HOW SHE ACTUALLY LOOKS ON THIS GROUP DATE: 

Honestly, this is horrifying. They just told these women—women who are gainfully employed and presumably have college degrees, or at least very rich fathers—to carry those acorns in their mouths like baby squirrels. Ladies, this is not what we marched for! 
No one is worse behaved on this date than Anna. And she is terrifying. I'll be seeing those chompers of hers in my nightmares, I swear. Anna starts a rumor that Brittany is an escort. I think she actually says that Brittany "entertains men for money" which, like, who among us hasn't? Grow up, Anna, we're all escorts when we don't want to drop $18 on a vodka cran.
Anna asks Brittany straight-up if she's an escort in front of the entire group (and casually all of America when this finally aired). Brittany, of course, denies the escort rumors, along with the rumors that she shot JFK and fabricated the 9/11 attacks. Truly, they hold about as much water in terms of rumors. Where did you get your intel, Anna? Parler? 
View this post on Instagram
What I can't understand from this entire Anna/Brittany feud is what Anna hopes to achieve by doing all of this. Obviously, she's feeling threatened by Brittany and her connection with Matt, but there has been a crazy amount of outright slut-shaming this season. The amount of times I've heard "hoe" and "whore" tossed around is astonishing. First of all, I firmly believe that we should all be reclaiming this word so as not to let men weaponize it against us. A woman is allowed to do whatever the f*ck she wants to do with HER OWN BODY with whoever she wants to do it with. Secondly, this is 2021! There's absolutely no way Anna is going to walk away from this exchange as the hero. She's going to be ripped apart on the internet for this, and deservedly so. How she can't see this train wreck coming from a mile away is beyond me. 
Sidenote: Matt is kind of the worst. He seems to be passively watching as the women shred each other apart one "can I steal you for a sec" at a time. He can see how hostile it is in the house and is doing nothing to manage it. Instead, he seems content to let that hostility fester and the women verbally eviscerate each other behind his back. I get that he hasn't done this before and so maybe he doesn't understand the dynamics of living in a house with a bunch of other people who are trying to bang the same person you are, but he does have working eyes and ears. There's really no excuse. 
Michelle's One-On-One Date
I still can't get over how bold it was for Matt to ask one of the new girls on a one-on-one date. Like, I can't decide if he actually likes her or if he wants Victoria to shave her head in her sleep. 
I don't have much to say about this date. Michelle seems super genuine and the two of them appear to have a decent amount of chemistry. That said, I also feel like Matt could carry on an engaged conversation with a stapler. They go on a hot air balloon which is firmly tethered to the ground. Like, it's a stationary hot air balloon. Their "once-in-a-lifetime view" consists of an aerial shot of the hotel and the freeway down the street. I hope they don't leave this part out of their love story when they tell the kids!
One of the most memorable parts of the date comes when Michelle quotes Maya Angelou and is genuinely surprised that Matt is able to distinguish it as a Maya quote. You can tell she was hoping to pass it off as her own. Honestly, don't feel bad girl, a producer was definitely holding that answer up on a cue card behind your back!

The Second Group Date
The second group date of the week will be a boxing date. I think the date card reads something like "you gotta fight for love" and all of the girls know to immediately start filing their nails into makeshift shivs. This isn't their first cage fight, ABC. 
To prep them for their fight, the girls will be trained by world class boxing champ Mia St. John. You gotta wonder what she did in a past life to deserve this fate, especially as you take in the look of shock and disgust on her face as she watches these women fake spar. On the one hand, she has girls like Serena who are willing to lose a kidney if it means taking out their opponent. On the other hand, there are girls like Kit who are wondering if a punch to the face will f*ck up their fillers. I truly feel for you, Mia. 
And what do you know, these fights are an all-out brawl. I've watched lions dismember gazelles on the Discovery Channel with less bloodlust than is currently taking place on my screen. Someone is definitely going to go into concussion protocol after this date. 
MATT WATCHING THESE FIGHTS RN: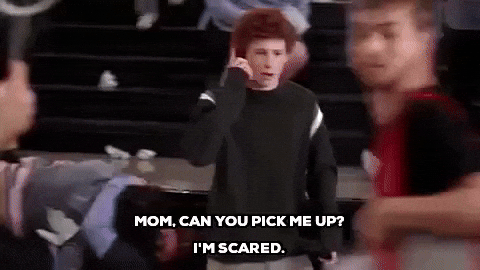 Cut to the cocktail party, and Matt thinks he's some sort of hero just because he stopped the cage fights before anyone was permanently maimed. Oh, honey, baby, sweetie, no. You've only whetted their appetite for fresh blood. 
Enter Vibrator Girl, who just wishes we could all get along like we used to in middle school, and takes it upon herself to make Matt aware of the drama in the house. I've seen a lot of girls over the years try to bring the Bachelor into house drama and it usually amounts to their ultimate downfall. That said, Katie actually handled this super maturely. She didn't name names, she just very calmly explained the situation and gave him some action items for the next rose ceremony. I honestly think Vibrator Girl might be a producer plant. As in, she's actually a board-certified therapist who is there to perform incognito wellness checks on the ladies and make sure the lead doesn't jump a fence. 
We'll have to wait until next week to see if Matt actually does anything with this information. If he does choose to intervene and doesn't start his rose ceremony speech with anything other than "oh hell no I did not leave the south side for this" then it's a missed opportunity. Until then!
Images: ABC / Craig Sjodin; Giphy (6); @bachelorettewindmill /Instagram (1); ABC (1)
The Best 'Bachelor' Recap You'll Ever Read: Baby, Vibe Wit Me
Welcome back, Bachelor Nation! Though can it truly be considered a "welcome back" situation when the break between seasons has been shorter than my hangover was after New Year's Eve? (By the way, yes, you can still be hungover even if you only spent the night drinking Trader Joe's champagne and binge watching Cobra Kai. Welcome to your late 20s, people!). Part of the reason ABC was able to churn out content faster than my 14-year-old cousin's TikTok account was that, instead of choosing the next Bachelor based on whichever loser from last season lived closest to the Bachelor mansion *cough* Peter *cough, cough*, they instead cast completely outside the franchise. I would say "what a novel idea", but this feels less novel and more like someone put an ounce of energy into doing their job—but by all means let's congratulate them with fervor nonetheless! 
And who is this nobody looking for love whom ABC decided was a better option than giving Nick Viall a 12th shot at love? Matt James! Matt is a former North Carolina college football player-turned-NYC transplant whose profession is being ridiculously good looking and famous-adjacent with Tyler Cameron. Sorry, I meant to say commercial real estate. His profession is totally that and not the sponsored deals he got through his time with the Quarantine Crew. He's also the first Black Bachelor ever (we love to see it) and the only man to make Chris Harrison seem petite. It appears his worst quality is that he… only looks okay in that mustard turtleneck? Honestly, I've got nothing.  
MATT'S MOM: It sounds like you think… this process could… work?
MATT: Yes, I do.
MATT'S MOM:


The face of someone who just realized they will probably need to wait a solid 10 more years before getting grandkids. I'm equally skeptical, lady!
Matt tells us he's been waiting a long time to find The One, and I'm deeply concerned for my own romantic future. The man is a romance novel's wet dream and you're telling me he couldn't get a few meaningful swipes on Raya?! If the 6'5″ former college athlete-turned-real estate mogul and philanthropist is hard up for dates, then what hope is there for the rest of us? I might as well head back to the Jamba Juice and take up that register boy's offer to "kick it" sometime. As if to illustrate my point, the cameras quickly pan to a close up of Matt James' slick body doing an insane amount of pull-ups as every man in America watching this with his significant other just went limp with performance anxiety. 
CHRIS HARRISON: Damn, you're tall!
You're really not helping, Chris. 
View this post on Instagram
As we head into the first night of Matt's journey toward love, I'm noticing a few things right off the bat. One, though the setting for this season is a far cry from the tacky elegance and bubbling fountains of the Bachelor mansion we know and love, this place is leaps and bounds better than that trash La Quinta Inn they forced Tayshia and Clare to gallivant about last season. They went from having rose ceremonies in between the continental breakfast and the lobby bathroom to a space that has crystal chandeliers and hors d'oeuvres that didn't come from Costco. The glow-up is insane. 
The second thing I'm noticing is that instead of jumping right into whatever limo antics the producers have set up, we're treated to a meaningful conversation between Matt and Chris about race and dating. I mean, don't get me wrong, Chris Harrison is woefully inadequate when it comes to conversations like this, but I appreciate that they're having them all the same. Matt talks about growing up in a biracial home and this pressure he feels to date a certain type of woman, while Chris prattles off inspirational platitudes that relate not at all to the situation, but that he saw on a Hallmark card one time. 
MATT: How do I balance this enormous legacy of being the first Black Bachelor with my own happiness?
CHRIS HARRISON: They call it a leap of faith for a reason.
Christ. Someone check Chris's programming this season because this sh*t ain't going to fly anymore. You're gonna need to go off book at some point, buddy!
Moving on to the limo entrances! If we're being honest, the limo entrances are pretty lame this season. There aren't too many gimmicks and most people stick to the "hi my name is X and I'm excited to meet you" script. Not one person asks Matt to slap the bag or sneaks a Johnny Bootlegger in their bra. Where is the spunk? Where is the personality?? Personally, I would have introduced myself as someone whose "hidden talent" involves coming up with an insult within minutes of meeting you that feels not only inappropriate but somehow weirdly personalized to your specific childhood trauma. But, hey, that's just me. 
That said, there are a few standouts from the limo entrances:
– Chelsea looked STUNNING in that little black number. I think at one point Matt says "damn she's wearing the hell out of that dress" and he is absolutely correct. 

– Magi is both gorgeous and a pharmacist. That feels like witchcraft to me.
– Kaili showing up in black lingerie and then immediately chugging red wine the minute after she met Matt is some real hero sh*t. 
– Victoria's entrance looked like a knock-off of one I saw on My Super Sweet 16, except that those youths were able to afford hot hired help, not the less-than-enthused film crew who huffed her ass down the street. 

– Katie shows up waving around a sparkly purple dildo, and there is no WAY that can be COVID-safe, let alone sanitary. I hope that thing was fresh out the box before he puts his hands on it! 
After the limo entrances, Matt makes his first rose ceremony speech as the Bachelor. Instead of the half-hearted "to love!!!" cheers that most of his predecessors have used, he decides that prayer is more of a mood setter. And boy, does he know his audience. Before he even finished asking them to bow their heads, half those girls were closer to orgasm than they have been with any of their ex-boyfriends. Also, please note that I'm getting a huge kick out of watching all of these women pretend to be religious as they wear lingerie and clutch their used vibrators. 
View this post on Instagram
MATT: It's about being vulnerable an— guys, I'm sorry but can someone move that f*cking vibrator. It's winking at me. 
Is it just me, or is the cocktail party also kind of a snooze fest? Nobody is really standing out to me thus far except for Rachel. She looks HOT in that emerald green dress in a way that is making me want to report her social accounts for inappropriate activity out of spite. 
Mari also makes a decent impression on Matt. She tells him she's from Puerto Rico and I'm immediately impressed. Not with her, she butchered the word "pressure," but with Matt for both knowing anything about Puerto Rico other than he thought about going there for spring break one year, and also for not trying to twist his sympathy for Hurricane Maria victims into an opening for him to stick his tongue down her throat. Bravo! You're not scum. 
Just as Mari is about to open up about her family's devastation, Katie takes that as her cue to literally tap her out of the conversation with her crusty vibe. You guys, I think I might be rooting for Katie? First of all, she's the only realistic one about her pleasure. I don't care how much b-roll they have of Matt's abs. If there isn't a sparkly purple dildo in every fantasy suite then I'm not believing all those sound effects. Second of all, she's average pretty, and I mean that in the kindest of ways. She's the only one who doesn't look like she immediately ran to a cosmetic dermatologist two weeks before departing for this season. I hope you go far, girl!
Okay, "The Queen" looks over-served—like me in any of my friends' wedding reception videos. I know she's supposed to be the villain of this season, but I think the cruelest thing about her is that she was born with one singular brain cell. Seriously, I've met potatoes that had more neurological functions than this girl. 
No one makes more of an impression than Abigail, who is hot, deaf, and has some semblance of a personality. It's not hard to see why Matt likes her and she's able to snag one of the only smooches of the evening. He breaks off their convo to get her the first impression rose AND WHAT'S THAT? IS THAT MY HEART GROWING THREE SIZES ON THIS DAY? I mean I'm actually smiling watching this, it's so cute.  

And just like, that we're at the rose ceremony! The only true surprise out of this rose ceremony is that he ends up keeping Queen V. There's something to be said for keeping the drunkest slob kabob in the room. It makes whatever you say or do look less alarming when you have a girl in one corner singing "God Save The Queen" into her over-filled champagne glass and another girl waving around a dildo in the other. I mean, I wouldn't know, as usually I am the slob kabob in question, but these are things I'm told make my presence so "fun" and "entertaining" when I'm in the company of friends. Here's who gets the boot: Alicia, Amber, Carolyn, Casandra, Corrinne, Emani, Kimberly, and Saneh. Miss you already!
And that's all she wrote! Until next week, kids!
Images: ABC/Craig Sjodin; Giphy (2); ABC (1); @bachelorabc @therealitybitch /Instagram (2)