How These 2020 Candidates Plan to Address Student Loan Debt
I'm pretty sure my debt from student loans exists only to give me at least one number that is higher than my weight after a weekend of ordering Thai food and drinking gallons of tequila sodas. Or, it exists due to a vicious cycle of recession, rising costs, and inflation. Who's to say!
Regardless, we all know student loan debt is very real and extremely hard to pay off. Like, I think I'll finally be debt-free after my third divorce (assuming all my settlements go in my favor). This debt looms over borrowers, impeding them from taking career risks, buying houses, starting families or taking whatever steps they want towards the enriched and enlightened lives we all deserve. For those of us who vote partly with our wallets not because we're exceedingly wealthy, but because we are most certainly not, how candidates plan to address American's $1.5 trillion of student loan debt is a major point of consideration. Let's take a look at how 10 candidates prioritize student debt and how they plan to help alleviate some of the stress.
Elizabeth Warren With one of the  more generous proposals in terms of student debt, Warren wants to make tuition-free college universal.  On top of that, she has a plan to cancel up to $50,000 of student loan debt for households that bring in less than $100,000 year. Borrowers with a household income of $100,000 to $250,000 would see some debt cancellation, but those with a household income over $250,000 would see none. She'd fund this through taxes on the wealthiest Americans. 
Kamala Harris While student loan debt isn't a major issue she's running on compared to some of her competitors, Harris has said she would support Bernie Sanders' legislative plan to cancel all debt. A strong critic of for-profit universities, she helped hold one of the largest chains of these types of colleges in the nation, Corinthian Colleges, accountable after it filed for bankruptcy — earning a $1.1 billion judgment against the college for predatory and unlawful practices. The senator and former U.S. Attorney is in support of debt-free college (she co-sponsored the Debt-Free College Act of 2018) and reforming the current student loan system — particularly its interest rates. Harris believes that student loans should be on  par with federal lending amounts, and capped with a rate of 3.5 percent.
Bernie Sanders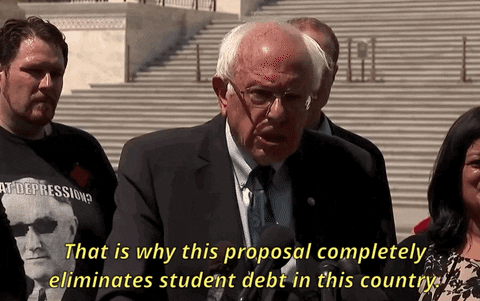 During his 2016 bid for the Democratic nomination, Sanders pledged to make public college both tuition-free and debt-free. (While tuition-free college means higher education would be free for everyone, a debt-free approach would ensure people pay what they can afford and the most help would be provided to students who need it most.) Later, he introduced the College for All Act, which would provide tuition-free education at public colleges. 
In June, Sanders announced another plan that would eliminate student debt for 45 million borrowers and make public college tuition-free. The plan, which would cost around $2.2 trillion, would be paid for by a tax on Wall Street transactions. That plan would also cover college costs for students whose families earn less than $25,000 a year. Unlike Warren's proposal, his plan would offer debt cancellation even to wealthy families who earn over $250,000 a year. 
Cory Booker Though Booker hasn't announced an exact plan, his previous career moves suggest that he would take big steps to make college more affordable. Two signs that point to this: he co-sponsored a bill introduced by Hawaii senator Brian Schatz that would facilitate greater cooperation between states and the federal government to help students afford college.
He also introduced a bill in the Senate that would give every American child $1,000 when they are born. This money would be put in an account watched by the Treasury Department and earn about 3 percent interest until the child is 18 — which could give them their own college savings account.  
Julian Castro

The former Housing and Urban Development secretary has proposed tuition-free public college. In terms of addressing existing student loan debt, he's  proposed a plan that would forgive debt after 20 years of payments and allow borrowers to pay nothing back until they make about 250% of the federal poverty line, around $31,225. His plan would also partially forgive loans for people who have received any sort of public assistance benefits for three out of five years. 
Beto O'Rourke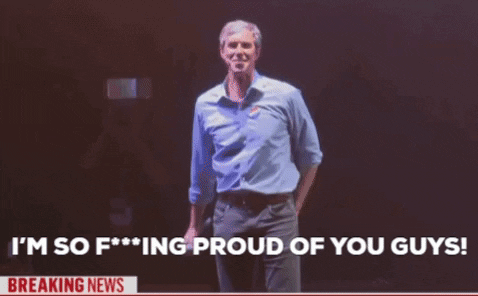 Beto hasn't commented a ton on his plans for student loan debt, but as a congressman, he did support a proposal in 2015 from President Obama that would allow students to attend community college for two years at no cost. Additionally,  he has commented that students who go to public universities should be able to do so for free. He's also in favor of forgiving some debt for students who go into public service. 
Pete Buttigieg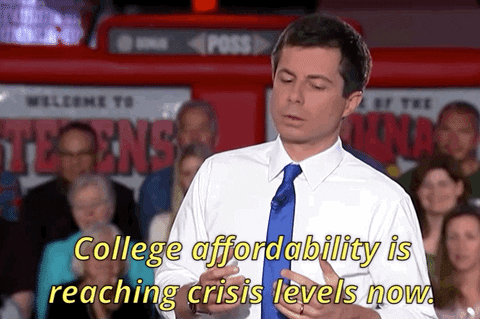 While we also haven't heard that much from Buttigieg, the youngest candidate in the race, in regards to student loan debt, we do know a bit about his perspective on the issue. Buttigieg is only 37 and went to Harvard, and has said that together he and his husband have about $130,000 in debt. He's not in favor of exclusively free college, but did release a proposal last month that would make public college debt-free for low-income students and facilitate a "state-federal partnership that makes public tuition affordable for all and completely free at lower incomes — combined with a large increase in Pell Grants that provides for basic living expenses and keeps up with inflation."
Buttigieg, a veteran, has also proposed broadening opportunities for young people to earn debt relief  through national service. 
Kristen Gillibrand Gillibrand is in favor of lowering refinancing rates to 4 percent and allowing borrowers to refinance through the federal government. Additionally, she has spoken out about the idea that borrowers should be automatically enrolled in income-driven repayment plans. She's also backed Sanders' bill which suggests that she may be open to a free college proposal of some sorts. But as a presidential candidate, she has not announced her own plan. 
Joe Biden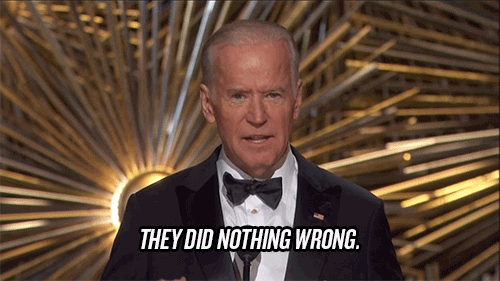 Biden didn't make much noise about student loan debt until recently, most likely due to the fact that it is becoming such a hot ticket issue this election round (spoiler alert: college graduates are mad about the state of our government AND the state of our debt). In June, he released what Forbes describes as a  "modest" loan forgiveness proposal that would improve the Public Service Loan Forgiveness program, which forgives some student debt for people who work full-time for either a government entity or nonprofit organization. But the program has a lot of issues and requirements and hasn't provided as much relief as beneficiaries expected. Gillibrand also supports taking a closer look at it. 
In 2015, Biden suggested  that public education should be available through the college, rather than stop after high school.
Amy Klobuchar The Minnesota senator, running on a platform of winning over moderates and centrist Republicans, is the only candidate to push back on the idea of free college for all. But she has expressed openness to expanding Pell Grants for low-income students, making it easier for borrowers to refinance their loans, and making two-year colleges effectively free.
6 Takeaways From Attorney General Bill Barr's Drama-Fueled Senate Hearing
Another day, another day-long congressional testimony where some old white guy lies at us for six hours. Grool. Attorney General William Barr testified before the Senate Judiciary Committee today regarding the Mueller investigation, his decision not to charge President Trump with obstruction, and the 4-page summary he provided of Mueller's report ahead of its actual release. Here are 6 major takeaways from Barr's testimony for those of you who can't just casually watch hours of C-SPAN at the office.
1. Republicans Want to Investigate the Investigation
From the people who brought you the Benghazi hearings, I give you…the Mueller investigation investigation! Several Republican senators used their precious time to express concern over how the Mueller investigation was started and the legality of the FISA warrants used to surveil the Trump campaign. When asked by Senator Lindsey Graham if he was concerned about the "counterintelligence probe and how it started," Barr answered yes, meaning he might be open to the Department of Justice investigating the origins of the investigation itself. All of this is based on a Trump-supported idea that the investigation into his campaign was based on the Steele dossier (aka the thing the pee tape rumor comes from), despite the fact that both the FBI and the Mueller report both demonstrate that the investigation began after George Papadopoulos got drunk and told an Australian diplomat the Russians had dirt on Hillary. Which reminds me, I need to apologize for some things I said after drinks last weekend…
2. Attorney General Barr Needs a Dictionary
Throughout the hearing, AG Barr seemed to be confused over the definition of very simple words. Barr claimed that he needed clarification on the definition of the words "suggest," "summary," "members," and "conclusion." He also said that President Trump never told White House counsel Don McGahn to "fire" Mueller, he simply asked him to "remove Mueller from his position due to alleged conflicts of interest." See? Totally different.
3. Lindsey Graham Is Angry!!!!
Lindsey Graham resumed his role as craziest motherf*cker in the room for yet another hearing, Lord help us all. As committee chairman, Graham used his opening speech to yell about Hillary's emails (of course) and read text messages between then-FBI official Peter Strzok and his girlfriend Lisa Page, one of which literally just said "Trump is a f*cking idiot." Wait…but if criticizing Trump in 2016 is wrong then what about the guy who said this?
If we nominate Trump, we will get destroyed…….and we will deserve it.

— Lindsey Graham (@LindseyGrahamSC) May 3, 2016
Or this?
"You know how you make America great again? Tell @realDonaldTrump to go to hell" https://t.co/pBLaZ1kgUV

— Lindsey Graham (@LindseyGrahamSC) December 8, 2015
Or any of this?
Just a little @LindseyGrahamSC compilation… @realDonaldTrump @POTUS #LindseyGraham #Sad #Kook pic.twitter.com/eD53q42Iok

— Snow Flake (@IceColdSnoFlake) May 1, 2019
4. The 2020 Dems Came To Play
2020 hopefuls and Senate Judiciary Committee members Cory Booker, Kamala Harris, and Amy Klobuchar all used the hearing to audition for debating Donald Trump sometime in the future. Booker hammered Barr for "adding normalcy to a point where we should be sounding alarms," about Russian interference. Klobuchar brought receipts while questioning Barr's decision not to pursue an obstruction of justice charge, and in a particularly shady exchange, Kamala Harris came to slay when she asked Barr if the President or anyone else had ever suggested he investigate anyone. He responded by saying he doesn't know what "suggest" means.
Here is the complete exchange, via CSPAN, between Kamala Harris and Bill Barr — including the part where Barr couldn't say whether Trump or anyone in the White House has ever suggested that he open an investigation into anyone. It's worth a watch. pic.twitter.com/wJOdSFR7JR

— Kyle Griffin (@kylegriffin1) May 1, 2019
5. Mueller Wasn't Into Barr's Summary
Much of the hearing was focused on a March 27 letter Mueller sent to AG Barr in which he expressed concern over Barr's Cliffs Notes version of the report, saying that it "did not fully capture the context, nature, and substance of this office's work and conclusions" and caused "public confusion about critical aspects of the results of our investigation." When asked about what Mueller's concerns, Barr said that he thought the letter was "a bit snitty" and that after he read it, he called Mueller and asked, "Why don't you pick up and call me if you have an issue?" You have my number, bro!
Barr says Mueller's letter to him was "snitty" https://t.co/9lw0dzHPzm pic.twitter.com/9qDwVMimzi

— CNN Politics (@CNNPolitics) May 1, 2019
 6. Barr Doesn't Exonerate Trump
Despite the fact that the president tweets "TOTAL EXONERATION" once per hour these days, both Barr and the Mueller report were actually careful not to exonerate him. When asked about his decision not to charge Trump with obstruction Barr said, "I didn't exonerate. I said that we didn't believe that there was sufficient evidence to establish an obstruction case." Nobody tell Trump he said that…
Heads up, you need to keep up with the news. It's not cute anymore. That's why we've created a 5x weekly newsletter called The 'Sup that will explain all the news of the week in a hilarious af way. Because if we weren't laughing, we'd be crying. Sign up for The 'Sup now!
The Best Policies From Every 2020 Democratic Candidate
There officially 19 candidates trying to win the Democratic nomination for president in 2020, and that shockingly does not even include Joe Biden, who is rumored to be declaring on Thursday. While keeping track of 19 different people's policies, brand, background, and general vibe can be tough, the primaries are sooner than you think (it Iowa caucus is less than a year away), so it's probably a good idea to start thinking about who you're going to vote for and why. Unless you're voting for Trump in which case…you do you, I guess.
We've rounded up some of our favorite policies from each of the 2020 candidates so you can get a jumpstart on figuring out who you'll be stanning come primary day. Oh, and so you can be that b*tch on Twitter who knows everything and annoys everyone. Either/or.
Bernie Sanders: Medicare For All
Bernie's leading policy proposal (of many strong ones) is Medicare For All. In fact, it's so strong almost all of the candidates have come out and said #MeToo (but like, the good kind of #MeToo where they co-sponsor a bill that would give us all affordable health care). Basically, the plan would implement a government run single-payer health insurance model where individuals don't have to pay out of pocket when they receive care. This would hypothetically be paid for by taxing America's wealthiest 1%-ers. I personally love the idea of Elon Musk footing the bill for my anxiety meds, but that's just me.
Sen. @BernieSanders challenged Trump to release his tax returns and made a strong case for Medicare for All on *checks notes* Fox News pic.twitter.com/jBd2ehaaGA

— NowThis (@nowthisnews) April 17, 2019
Kamala Harris: Background Checks
Senator Kamala Harris proposed a policy shift on gun control this past week at her CNN town hall. In it, Harris said that she would give Congress 100 days to pass gun reform legislation. If they don't (which they won't) she'd then sign an executive order mandating background checks for customers of anyone who sells more than five guns per year. Wait…the government is allowed to take action on gun reform? I'm shook.
Elizabeth Warren: Student Loan Forgiveness
Elizabeth Warren is out here dropping policies like she is an early aught's Lil Wayne dropping mix-tapes. But since we have to choose one, this week Warren released a proposal called Cancellation of Student Loan Debt and Universal Free Public College, which would allow the federal government to forgive $50,000 in student loan debt for every person with a household under $100,000 (aka an estimated 42 million Americans) and eliminate college tuition at almost all colleges and universities. She'd pay for this by – say it with me now – taxing the rich. As if that isn't tantalizing enough, Liz also wants to get rid of the Electoral College, break up big tech like Facebook and Google, stop drilling on public lands, and she was the first candidate to call for Trump's impeachment. Honestly, start a book club and each month deep dive into her policies with a generous pour of a buttery Chardonnay because listing them all might take a while.
Student loan debt is crushing millions of families. That's why I'm calling for something truly transformational: Universal free college and the cancellation of debt for more than 95% of Americans with student loan debt. Read all about it here: https://t.co/IG9J5CiNb7

— Elizabeth Warren (@ewarren) April 22, 2019
Julián Castro: Immigration Reform
Earlier this month Julián Castro laid out an immigration plan that would reverse Trump's travel ban and decriminalize illegal border crossings. Castro is the first 2020 candidate to provide such a detailed immigration plan and policy wonks are going bananas for it. Frank Sharry, the director of the liberal immigration group America's Voice told the Texas Tribune, the Castro "got his wonk on, and wonks appreciate it." Side note: can we stop with the word wonk? It's kind of…wonky.
My family's story wouldn't be possible without a country that challenged itself to live up to the promise of America. That was the point of the #AmericanDream: It wasn't supposed to be just a dream. America was the place where dreams could become real. /1

— Julián Castro (@JulianCastro) April 21, 2019
Cory Booker: Criminal Justice Reform
Booker has long been active and passionate about Criminal Justice reform. After Trump signed the First Step Act (aka the one Kim K. worked on), Booker proposed The Next Step Act which further reforms sentencing guidelines, improves prison conditions, restructures law enforcement practices and training, and "bans the box" which prohibits employers from asking about criminal history in the early stages of interview processes. Also – and this is less of a policy and more of a fun fact – he is dating Rosario Dawson which means we're one parallel universe away from First Lady Rosario Dawson. Think about it.
Beto O'Rourke: Marijuana Legalization
Beto O'Rourke shockingly proposed an education reform policy that mandates all students must learn to ollie before being able to graduate. Seems unorthodox but extremely gnarly – okay that isn't true. O'Rourke backs most of the popular Democratic platforms, and has led the pack on being vocal about marijuana legalization. He wants to end the federal prohibition of da good stuff and expunge criminal records of non violent marijuana offenses. Not only does he want it legal, but he's proposed expanding government funded research of cannabis. So actually, I'm going to stand by my description of calling him "extremely gnarly."
Pete Buttigieg: ????
Mayor Pete has come out as a really strong contender this primary season, despite nobody know who he was like, 2 months ago. Pete has a lot going for him: a compelling story, inspirational speeches, the ability to speak 8 languages, a cute husband named Chasten, and two rescue dogs. What he doesn't really have are policy proposals. When asked why his website does not have a policy section by Anderson Cooper at a CNN town hall, he said he thinks "it's important we don't drown people in minutiae before we've vindicated the values that animate our policies," and that his website was being update with policy videos ASAP. Hmm…how do you say "you should really get on that" in 8 languages?
Mayor Pete Buttigieg: "It's important that we not drown people in minutia before we've vindicated the values that animate our policies." pic.twitter.com/ys1LuymKpS

— The Hill (@thehill) April 23, 2019
Kirsten Gillibrand: Paid Family Leave
Senator Gillibrand has firmly been an advocate for paid family leave and introduced the FAMILY Act, which guarantees new parents 12 weeks of paid leave from work, which is a f*ckload better than the zero guaranteed weeks of family leave the U.S. has now. The downside? few more parent-friendly policies like this and I might actually consider procreating.
Passing paid family leave is the right thing to do for workers, for families and for our national economy—and we can get it done now with the #FAMILYAct. I won't stop until we do. pic.twitter.com/iQ7ymn62fe

— Kirsten Gillibrand (@SenGillibrand) February 13, 2019
Amy Klobuchar: Agriculture Exports
Surprise surprise, the Senator from Minnesota has views on agriculture exports. While potato farming isn't incredibly flashy, it is critical to our economy and actually pretty important.  Klobuchar wants to make it easier to export farming products and lift tariffs discriminating against US agriculture producers. So she's like trying to make our smoothies cheaper and healthier? Okay cool.
Big news in the Senate! I'm on the Ag Committee and we've reached a bipartisan agreement on a new Farm Bill that will help strengthen Minnesota's rural economy. This is what we can accomplish when we put politics aside and come together to create real solutions. pic.twitter.com/YuSVrKIlnL

— Amy Klobuchar (@amyklobuchar) June 8, 2018
Andrew Yang: Universal Basic Income
While maybe not the most talked about candidate,  but Andrew Yang is an entrepreneur and philanthropist wants to introduce a universal basic income for all Americans.  He's proposing $12k a year ($1k/mo) for all Americans over the age of 18. He believes this will grow the economy by 13% by 2025. Does this make him the world's first ethical billionaire? Perhaps!
Jay Inslee: Green Energy
Low and behold a 68-year-old white man is taking on climate change in this election, which is honestly very cool (just like the Earth should be – zing!). Jay Inslee is the governor of Washington State and wants us to capitalize on green energy to grow our economy and save the planet. Yes, he's a long-shot candidate, but at the very least his campaign will have very cute totebags so hop on that!
I have decided to run for president to make sure that climate change is the number 1 priority of the United States. But we need 65,000 donors to put climate change front and center in the Democratic debates in June. Can I count on you? Donate here: https://t.co/qMSjloeHNk. pic.twitter.com/JHWaQJYd2z

— Jay Inslee (@JayInslee) April 11, 2019
Marianne Williamson: Reparations
You may not have heard of Marianne Williamson, an activist and author from Houston, Texas, who is most known for being Oprah's spiritual adviser. Yes, that's serious. Williamson has proposed $100 billion in reparations for slavery to help heal our country's racial divide. Not bad for a white lady named "Marianne." Also – and I cannot emphasize this enough – Williamson's literal job is "spiritual adviser to Oprah". That is enough of a policy for me. No more details needed.
Eric Swalwell: Gun Reform
Eric Swalwell wants to take your guns. Like, literally. And guess what? We love that. He wants to ban assault weapons and has proposed a buy-back plan for current owners, which has been successful in countries like Australia and the United Kingdom. Love those policies (and those accents)!
The right to live is supreme over any other.

We started our campaign with the Parkland community because ending gun violence will be my number ONE priority as President. #EnoughIsEnough

Let's make gun deaths obsolete: https://t.co/FgC3uOQiiE pic.twitter.com/dA8c3tted2

— Eric Swalwell (@ericswalwell) April 15, 2019
Who Else?
Tulsi Gabbard the congresswoman from Hawaii wants to provide tuition free community college for all and as a former soldier believes we should be less involved in foreign conflict. John Hickenlooper is a pretty centrist candidate who supports common sense gun control and is passionate about reducing green house admissions. John Delaney is also happily in the middle of the road, and while he wants health care reform does not support Medicare For All.  If elected he wants to expand free trade with China. Wayne Messam, the mayor of Miramar, Florida, is similar to Warren in that he wants to erase billions of dollars in student debt and make college affordable again. Just this week Massachusetts representative Seth Moulton announced his candidacy and wants to focus on military spending and using high tech weapons in combat. Congressman Tim Ryan from Ohio is a proponent of policy helping replace manufacturing jobs lost in the Midwest. And then there's Joe Biden, who hasn't announced yet but has low-key been in the race this whole time.
So basically, no matter what the issue that most appeals to you is, there's probably a candidate out here talking about it. So figure out who then start donating, campaigning, and most importantly voting to get them elected. The fate of our democracy depends on it, or whatever.
Heads up, you need to keep up with the news. It's not cute anymore. That's why we've created a 5x weekly newsletter called The 'Sup that will explain all the news of the week in a hilarious af way. Because if we weren't laughing, we'd be crying. Sign up for The 'Sup now!
Everything You Need To Know Abut 2020 Candidate Cory Booker
Surprising to no one who has been watching his career, Cory Booker announced last week his official campaign for the 2020 Presidency, along with two of his friends in politics: Kamala Harris and Kristen Gillibrand. As someone from New Jersey who has seen him speak on multiple occasions, he's like the kid in your high school that got voted for every superlative: he's funny, personable, and handsome. But, unlike The Bachelor, you can't just pick your President based on their great smile — so let's get to know him a little bit better together. And besides, no one's smile is better than Obama's.
So, Who Is He?
The first African-American U.S. Senator for New Jersey, Booker has been a long advocate for important civil issues that are being stripped away as we speak in politics. Women's rights, LGBTQ+ rights and affirmative action are high-up on his 'socially liberal' platform. Additionally, he knows that being dramatic can prove a point: back in 1998, when running for mayor, he staged a hunger strike that lasted over a week long and lived in a tent to highlight issues in Newark, New Jersey. Additionally, he's vegan and an eligible bachelor (for any gays in Brooklyn reading this, I'm also both of those). His first lady may be spoken for already, because he's rumored to be dating Rosario Dawson — so if he wins, I'm guessing "Out Tonight" will be the new National Anthem? If you're also a forty-eight year old woman at heart, watch his appearance on The View to get a sense of him.
What Are the Pros?
Cory Booker is a great guy. He's very much the cool dad of one of your friend's who, when you'd go back to your house after a sleepover, you'd shout at your dad at saying "WHY CAN'T YOU BE MORE LIKE CORY?!" He feels that the country has lost faith in the government (no duh) and wants to take America back to the way it was before the Shit Storm of 2016. Plus, his money is where his mouth is: last year, after Michael Cohen's (yup, him) office was raided, Booker was one of the Senators who introduced the Special Counsel Independence and Integrity Act to limit a President's executive power.
Because who would ever abuse that?
What Are the Cons?
He's a very charming, liberal, and progressive guy. But (because there's always a but), some of his political ties could hurt him from a Democratic standpoint: mainly with Big Pharma. Back in 2017, he actually voted to kill a bill that would lower prescription drug prices — a weird move for someone with his values. It starts to make sense, though, when you see that he actually has received funding from "pharmaceutical and health product" industries in the past.
On the flip side, some may feel he's too progressive: notably, in regards to marijuana. He wants to encourage states with the incentive of federal funds to make marijuana legal — a move that makes sense, but may hurt him with some older voters or 2016 Republican voters who are looking to jump ship. He also has dabbled in Instagram poetry, which would be a red flag for me on a dating app.
View this post on Instagram
Where Can I Find Out More?
You'll definitely want to keep your eyes and ears open for all moves by Booker (either on date night's with Dawson or during upcoming appearances) because I feel he will be involved in this race til the end. Check out his website here and duh, listen to the Betches Sup podcast for all things about him and more.
Heads up, you need to keep up with the news. It's not cute anymore. That's why we've created a 5x weekly newsletter called The 'Sup that will explain all the news of the week in a hilarious af way. Because if we weren't laughing, we'd be crying. Sign up for The 'Sup now!