Everything You Need to Know About Voting In College
It will be super-crowded, there will be too many guys with deluded self-confidence, and you have a headache just thinking about it. No, I'm not talking about a Halloween frat party, I'm talking about the 2020 Presidential Primary. 
Here's the deal. We all have at least a few brain cells left, so we already know that if people don't vote in this election, it could be the end of the world as we know it. No pressure or anything. However, college students have historically had low turnout rates, and it's not just because we're lazy! There are just a few more hoops to jump through that can make the process pretty complicated. 
And, like, I get it. Voting, especially if you go to school out of state, can be even harder than waking up for your Friday morning 8am. It's almost like certain people don't want young, progressive students to have a say in democracy, but that'd be crazy! Right? 

Think of this article as the "How to Vote" equivalent to a study guide the girl with 1,000 colored highlighters makes a whole two weeks in advance before an exam. It has all the answers and will either put you at ease or stress you the f*ck out.  
Should I Already Know Who I'm Voting For? 
Not at all. That would be like committing to a boy the first few weeks of freshman year just because he called you an Uber once. The candidates still have a lot of room to impress/disappoint us, and you might not know many of the differences between their policies. However, now is the time to follow all of them on Twitter, watch the debates if you haven't yet, and pay attention when you see them in the news. 
If you don't even know where to start learning about the candidates, head over to The SUP newsletter and podcast (but only after you finish reading this).
What About The Party I Want To Support? 
I know this is supposed to be a judgment-free zone, so I guess it's okay if you aren't sure which party you want to affiliate with. But like…reeeally!? 
In some states, you can wait until election day to pick a party. However, many states have what is  called a closed primary, which means you have to declare your party affiliation when you register to vote. Do some research to find out if you live in one of those places before it's too late and you miss your chance to vote in the primary. 
Wait… Do I Have To Register To Vote? 
Maybe you slept through your high school government class and missed this, but yes, yes you do. You have to register to vote in *almost* every state. The standards and rules for registration are different depending on where you live, so it's important that you're looking at the right stuff. If you don't remember whether you're registered or not, don't freak out, you can check and/or register here. Alternately, if you need more information about the rules in your state, check them out here. 
I Go To College Out Of State, Where Am I Registered? 
You can only vote in one state, but as long as you have a permanent or temporary address in your state of choice, you are qualified to register. While this might seem like a trivial choice, the state you pick might make a huge difference. 
I'm from Ohio (which is a swing state), but I go to school in Louisiana (which almost always votes red—aka for the GOP). My vote will probably carry more weight in Ohio, so that's where I am registered. If you're conflicted, do some research on voting patterns in your states. Make an educated choice based on where you think your vote has the biggest impact! 
OK, I'm Registered. How Do I Download My Ballot? 
Warning: this is where sh*t starts to get complicated, but take a deep breath, we're going to get through this together. 

If you're voting in your home state, but go to school out-of-state, you probably plan on voting through an absentee ballot. Unfortunately, this is not as simple as just downloading a ballot and emailing it to your state's election office. There are pretty hard deadlines for voting with an absentee ballot, and you can't treat this like a psych essay you write the night before it's due. Follow my advice and do it ASAP, so there are no complications. 
Once your application is completed, you should be all set and should receive your absentee ballot before the election. However, if you have any reason to doubt that your application went through, most states allow you to check the status of your application online.
What Do I Do If My Ballot Doesn't Come On Time? 
You would think there is a pretty slim chance of this happening, but conveniently last election cycle, every single one of my liberal friends voting via absentee ballot in Georgia mysteriously did not get their ballots in time to vote. So weird how that happens! Even if it does happen, you don't have to freak out. Go to your local polling station and ask for a provisional ballot. They are required to give you one by law, even if you are in a different state from the one for which you're voting. Then, go on your state's website to find out how to confirm that your ballot will be counted. 
I Got My Ballot And Filled It Out, How Do I Mail It In? 
I once saw a completed in absentee ballot just sitting on a desk in someone's room like three weeks after the election. No joke. They went through the trouble of registering, applying for the ballot, researching the candidates, AND filling it out only to give up because they couldn't find a stamp. And, like, to an extent, I get it. Sending mail is really f*cking hard and archaic. 
The plight of being unable to find stamps on campus is well-documented on the internet. Sources like ABC, Business Insider, and lots of campus newsletters reference college-aged voters who don't vote due to a lack of stamps. 
Ideally, you'll be able to find stamps for free around campus. At many schools, Greek and other campus organizations will provide them during election season. Unfortunately, this isn't always the case. But also, CVS sells stamps; it's really not that serious.
Here are some things you need to know: 
Like everything else, you can buy stamps online! Stamps.com allows you to purchase and print out postage for your ballot.  You can also try Amazon.

Your absentee ballot will come with an official envelope you must use to return the ballot. Do not lose this. 

The USPS is required by law to mail absentee ballots even if they don't have stamps on them.

While I don't necessarily encourage not using a stamp, this is a great last resort. We shouldn't have to pay a whole 50 cents (is that how much stamps cost?) for our votes to count! 
Hopefully, this is all the information you need to successfully vote in college. However, if you're ever unsure of something, vote.org has easy to understand resources and instructions. 
I know this seems really complicated, you have a lot going on, and Mercury is about to be in retrograde, but this election really is a big one. Especially for young voters. According to an essay published by the Pew Research Center, 37% of the electorate will be Millennials and members of Gen-Z. It's crazy to think about, but the future of democracy is basically in the hands of the same people who ate f*cking Tide Pods and spent $65 on Kylie Jenner's Rise and Shine hoodies. 
That said, go register to f*cking vote. It's your civic duty.
Images: Element 5 Digital / Unsplash, Giphy (2)
Everything You Need to Know About 2020 Candidate Pete Buttigieg
Pete Buttigieg officially announced his 2020 presidential campaign on Sunday, which makes him the – what is it, 69th? – person to do so. You probably know this strapping young cherub as Mayor Pete, and if so, you're probably also aware of his hot husband Chasten and their two adorable rescue dogs. These are important facts in a 2020 race, but it's time to get to business and figure out who is Mayor Pete is, what he stands for, and whether or not he will be getting your vote. Shall we?
I just announced I'm running for president of the United States. Join in and donate if you can. It's going to be an amazing ride and I can't wait to be on it with you all the way to the White House: https://t.co/edZnUvfc2I pic.twitter.com/OTi0YsAG5R

— Pete Buttigieg (@PeteButtigieg) April 14, 2019
Who is He?
Pete Buttigieg is not a boy, not yet a president. But he is a mayor, of South Bend, Indiana to be exact. He became Mayor Pete at the age of 29, so he's one of those people who accomplished a lot at a young age, which is a) rude and b) really f*cking impressive. He was re-elected with 80 % of the vote in his second term, which is v impressive, especially as an openly gay man in Indiana, AKA Mike Pence's stomping grounds. Our boy Pete also has extensive military experience. In fact, if elected he would have more military experience than any other president since George H. W. Bush. Pete served as a lieutenant in the U.S. Navy and took a seven month leave of absence to go to Afghanistan during his time as Mayor. He also graduated from Harvard. What, like it's hard?
What are the Pros?
Mayor Pete is hella charming. He's been described as the white, gay version of Obama. Which like, okay…I'm listening. Much like Obama, he's an incredible speaker, and his inspiring speeches invoke hope and determination. He's young enough that he isn't out of touch with the younger generation and has seen firsthand the issues we have been handed, aka climate change, gun violence, and a dwindling economy. But he's also old enough to not be brushed aside by older voters (proof: my dad likes him). Mayor Pete stands for a progressive America that wants to move forward with change, rather than move backwards with hate. He cares about racial justice, affordable healthcare, and the environment. In short, he's an inspirational leader with a contagious vision.
Also – and we cannot stress this enough – he has two adorable rescue dogs named Truman and Buddy.
What are the Cons?
Although Mayor Pete has been getting a lot of buzz, he's still considered a bit of an underdog. He doesn't have much political experience beyond his terms as mayor, although those have been very successful. Also, I won't lie…hearing him be compared to Obama does worry me a bit. Look, I love and miss Obama, but it's no longer 2008 or 2012. Not to be a b*tch, but we might need more than inspirational speeches and a man who has big hopes for an America that can work together. Pete needs to prove he has things to bring to the table that will make real change in 2020 America and beyond.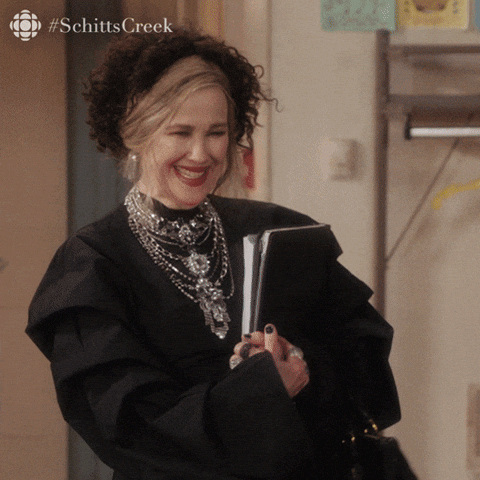 Where Can You Learn More?
Wanna keep crushin' on Mayor Pete? No prob. You can visit his website to learn more and donate to his campaign if you so please. You can also follow him on Twitter, his tweets are pretty fire tbh.
Heads up, you need to keep up with the news. It's not cute anymore. That's why we've created a 5x weekly newsletter called The 'Sup that will explain all the news of the week in a hilarious af way. Because if we weren't laughing, we'd be crying. Sign up for The 'Sup now!
Images : Twitter (1), Giphy (2)
Everything You Need to Know About 2020 Candidate Beto O'Rourke
Former Texas congressman and current Texas cutie-pie Beto O'Rourke just announced his plans to run in the 2020 Presidential campaign, something we've all been expecting since he skateboarded his way into our hearts running during the midterms. O'Rourke gained national attention during this most recent Texas Senate race, where he faced off against national embarrassment/loose booger Ted Cruz. Sure, Beto didn't win and the aforementioned loose booger remains in the Senate, but the race ended up being one of the closest races in Texas history. Kacey Musgraves impact. Let's deep dive into the latest candidate du jour and see how he stacks up to the rest.
I am running to serve you as the next president. The challenges we face are the greatest in living memory. No one person can meet them on their own. Only this country can do that, and only if we build a movement that includes all of us. Say you're in: https://t.co/EKLdkVET2u pic.twitter.com/lainXyvG2n

— Beto O'Rourke (@BetoORourke) March 14, 2019
So, Who Is He?
Beto O'Rourke represented Texas's 16th congressional district (El Paso, a historically Democratic area;  you go El Paso) in the House of Representatives since 2013, a position he gave up when running for Senate against Ted Cruz.  Before that, he served as the City Council for El Paso. We get it, Beto, you really love El Paso. He's on the younger side in terms of potential Presidents — 46 years young (meaning he's still older than the OG millennial candidate, 37-year-old Pete Buttigieg) and was sort of an unknown candidate in the national sense until his heavily covered Senate run. His campaign was covered because of his stark contrast to Cruz, and also because of the momentum he was able to grow for a Democrat in Texas. While he was unable to ultimately defeat Cruz, his performance is credited with helping Democrats win elections up and down the Texas ballot, and he earned the highest amount of votes for a Democrat in Texas in over fifty years.
What are the Pros?
Beto O'Rourke is the dad whose Memorial Day BBQ you start getting excited about in March. He's a great guy, very personable and very with the times. (Probably more with it than me, someone who just used the phrase "with the times"). He's a strong advocate for the legalization of cannabis (#dope) and also to end the war on drugs — specifically when it comes to the prison time people are forced to serve for these very minor offenses. More on the crime front, he also has been vocal about wanting to end the minimum sentences for non-violent drug offenses. He also is into the environment and LGBTQ+ rights, and most importantly as a Texas native: gun control, an issue which I'm sure you can imagine has made him polarizing for the state. 
Also have you seen this video of him skateboarding at Whataburger? He's basically the Seth Cohen of presidential candidates.
What are the Cons?
First of all, we have not forgotten the time he went live on Instagram at the dentist (please, get a social media manager) or the fact that he still does Facebook Live (I think he's the only person to do this in the past year besides Katy Perry going live on YouTube for three days straight). Second of all, many have pointed out that if O'Rourke couldn't beat Ted Cruz, a man who makes people feel like they just walked through a spiderweb, can he really beat Donald Trump? Another potential issue Beto faces is that while he got a lot of national support during his campaign from people outside of Texas, those people may not stick with him for a run against other politicians they actually like. Names like Cory Booker and Elizabeth Warren have been floating around for years when it comes to this position, and we can't forget about the Bernie Bros and Biden. Lastly, he's a straight white guy and a lot of Democrats want to see a more diverse ticket. 
Where Can I Find Out More?
Going batsh*t for Beto? Awesome! Learn more about his campaign on his website and follow Betches Sup on Instagram, duh.  
Heads up, you need to keep up with the news. It's not cute anymore. That's why we've created a 5x weekly newsletter called The 'Sup that will explain all the news of the week in a hilarious af way. Because if we weren't laughing, we'd be crying. Sign up for The 'Sup now!
Beto's Latest Insta Story Is A No From Me, Dawg
Ever since AOC pioneered the art of going live while making mac-and-cheese and talking about the need for universal healthcare, young hot politicians have been dipping their toes into the waters of insta story to varying degrees of success. Usually they're just copying AOC's model of being cute and making food and talking to constituents in a direct, normal way, but sometimes…sometimes they go too far. And with that I give you 2020 hopeful/certified cutie-pie Beto O'Rourke's latest story:
Beto is Instagramming his dental cleaning pic.twitter.com/BWyncSW3OK

— andrew kaczynski (@KFILE) January 10, 2019
This, I think we can all agree, is bad. I don't even want to be at my own dentist's appointment, let alone yours.  You sir, have gone too far. You have strayed from the light, and now all politicians are in danger of going down this dark path. What's next,  Joe Biden posting a play-by-play of his prostate exam?  Elizabeth Warren live tweeting her pap? We don't need this. No one needs this.
And in case you're wondering, yes, there was a political element to this story. Beto used much of the story to interview his dental hygienist Diana, who talked about her life growing up in El Paso as part of a series Beto has been doing about people who live along the border. And to that I say…okay? Can we not talk to Diana about this in the waiting room? Maybe take Diana out for a post-cleaning coffee? Who legitimately wants to look at this:
Happening now on @BetoORourke's Insta story: "I'm here at the dentist, and we're going to continue our series about people who live along the border. My dental hygienist, Diana, is going to tell us about growing up in El Paso." pic.twitter.com/WsGZ9c9IBD

— Grace Panetta (@grace_panetta) January 10, 2019
Personally, insta story-ing from your dental cleaning and then using it as a chance to "interview" your hygienist about her life on the border feels like the posting a thirst trap but including an inspirational quote of political insta stories.
But don't worry, Beto. You can totally still get it.
Heads up, you need to keep up with the news. It's not cute anymore. That's why we've created a 5x weekly newsletter called The 'Sup that will explain all the news of the week in a hilarious af way. Because if we weren't laughing, we'd be crying. Sign up for The 'Sup now!
Everything You've Ever Wanted To Know About Elizabeth Warren
Welp, it's official. Senator Elizabeth Warren of Massachusetts has opened up an exploratory committee, which is phase one of running for President in 2020. It's like the casual coffee date of politics. If you like what you see, maybe you'll move on to get drinks. Then you hook up a few times, things get serious, and next thing you know it's a four-year relationship.
Senator Warren announced her candidacy on Twitter (coming for Donald in his own house, I see…) with a video focusing on her platform of economic justice, financial regulation, and just like generally yelling at rich people.
Every person in America should be able to work hard, play by the same set of rules, & take care of themselves & the people they love. That's what I'm fighting for, & that's why I'm launching an exploratory committee for president. I need you with me: https://t.co/BNl2I1m8OX pic.twitter.com/uXXtp94EvY

— Elizabeth Warren (@ewarren) December 31, 2018
But like, should Liz be president? That's for you – and the nation – to decide. Here's everything you need to know about her before the 2020 election. Which is next year, btw. *Starts panicking*
Who TF Is Elizabeth Warren?
Umm you should def know who Elizabeth Warren is by now, but this is a judgement-free article so I'll let it slide. Elizabeth Warren is the Senator from Massachusetts who is best known for her ability to go apesh*t on bankers. Seriously. Watch this video of her hulking out on a Wells Fargo CEO after their company was caught creating fake accounts and cheating customers out of millions of dollars. She's like, that version of you in your head that has the perfect clapbacks for everything and gives zero f*cks but like, in real life and in government.
But Elizabeth Warren doesn't just jump out of bushes and scare billionaires (though I am pretty sure she does that). Warren is a former Harvard Law professor (what, like it's hard?) who grew up in Oklahoma where her family struggled economically after the death of her father. She became an expert in bankruptcy law, and she became the HBLIC (Head Bankruptcy Lawyer In Charge) when former/forever President Barack Obama picked her to chair the Congressional Oversight Panel for the Troubled Asset Relief Program.
…Aaand what exactly does the "Congressional Oversight Panel for the Troubled Asset Relief Program" heven me? Basically she was part of helping Obama bring the economy back after the banking crisis of 2008. She then went on to head the newly created Consumer Financial Protection Bureau, where it basically became her literal job to tell big banks to f*ck themselves. Dress for the job you want, fam.
In 2012, Warren went on to become the Senator from Massachusetts where she has had the distinct privilege of yelling not only at bankers, but at Mitch McConnell. In 2017, McConnell actually had the Senate vote to silence Warren (yes, the Senate can vote to silence people) during her objections to the confirmation of Jeff Sessions. When asked about voting to silence Warren, McConnell said, " was warned. She was given an explanation. Nevertheless, she persisted."
And thus, a feminist meme was born. And if that's not her campaign slogan, she's already lost.
So What Are The Pros?
Elizabeth Warren is progressive as f*ckkkk–assuming you're into that kind of thing. If you're not, maybe you can try Sears Biden? She's running on a platform of middle class economic relief, Medicare for all, racial justice, climate action, and basically everything your #wokest of woke friend starts yelling about when she's drunk at brunch.
Also she pisses off Trump a lot, and the enemy of my enemy is my friend, ya know?
Aaaand The Cons?
There's no more eloquent way to put this. Back in October our girl Liz did a dumb, dumb thing that made her look dumb and now she might not win because of how dumb she looked. Here's the background: in the '90s, Elizabeth Warren filled out a form for the Association of American Law Schools where she said that she was Native American. Harvard then listed her as a minority. Warren says that she made this designation because of "family stories" that had been passed down to her, and Harvard said that she did not list herself as a minority on her application to get into school there, so it did not affect her admission.  A  report in the Boston Globe that looked into Warren's career said that ethnicity played "no factor". But because Trump is who he is (a demon created when the eighties f*cked a gun), he now calls Elizabeth Warren "Pocahontas." He does this because he is racist likes to claim that she falsified her race to get ahead professionally.
Unfortunately, Trump's bullsh*t got the best of her, and back in October 2018 she went out and released the results of a DNA test which showed that she had a Native American ancestor between six and ten generations ago. So like…two hundred years ago. Basically she acted like that one relative whose 23 And Me says they're .00008% Lakota and starts making you call them Aunt Blood Moon. Not a great look. Warren was criticized by the Cherokee nation over the move (I believe their exact words were "b*tch please…") and Trump still calls her Pocahontas because he is racist doesn't really give a f*ck if she's Native American or not.
Where Do I Find Out More?
Wanna find out more about Elizabeth Warren for President? Here is the website for her exploratory committee. It's never too early to start stanning your (wo)man for 2020.
Heads up, you need to keep up with the news. It's not cute anymore. That's why we've created a 5x weekly newsletter called The 'Sup that will explain all the news of the week in a hilarious af way. Because if we weren't laughing, we'd be crying. Sign up for The 'Sup now!
These 6 People Are Def Coming For Trump's Job In 2020
2017 has really been the bitch that killed everyone's vibe, amiright? Like most of the world, we're already looking ahead to the future. A beautiful, magical place where people have pulled their heads out of their racist asses and actually picked someone (anyone, please, God) that can replace Donald Trump. Yes, I'm counting down every second looking forward to 2020…or 2018. Who can say at this rate?
Anyway, who are some people who have expressed interest in running for president? Unfortunately, not Rihanna. (Riri- if you're reading this – there's still time…) But here are a few of our favs (and some of our least favs) who are most likely throwing their hat in the ring for 2020. Wishing them all the luck in the luck in the world.
Joe Biden

The lovable, perfect angel that is our bro, Joe Biden, maker of memes, champion of sexual assault victims, is one of the top contenders for 2020. How do we know this? Well, he wrote a book, which, in political terms, is basically like the first pic you post with a new guy. It's a signal to the world that you're thinking about making shit official, and society should take note. Truly, I'm not sure if we're worthy of a Biden presidency, but fuck, I hope so.
Elizabeth Warren

We all saw this coming. Elizabeth Warren has been slowing campaigning for the presidency like I've been slowly pressuring my boyfriend for an engagement ring. And by "slowly pressuring", I mean asking him every fucking day when he's going to propose and then writing about it in an article on the internet. *Stares directly out of the computer screen and into my boyfriend's soul for a solid 30 seconds* Anyway, Lizzy is basically like, the progressive's progressive, and she's gone viral several times for her public draggings of finance bros in the Senate. TBH, I'm just hoping she runs so we can see her turn some of that classic savagery on Trump in a debate. I really don't think he could take it.
Bernie Sanders

I mean, while I am not totally convinced that we need an 80 year old man running for his first term in office, if this means another year of Larry David impersonations, I am here for it. Bernie hasn't 100% confirmed if he's running (again, he's literally 76 years old rn and probably taking it one day at a time), but if he does, gather supplies. The Bernie Bros are coming, and they will trick you into going on a "date" with them to a local Democratic Socialists meeting. Trust me. This has happened to me.
Mark Zuckerberg

Apparently the dude who has been making Farmville still exist for so long now wants to run our country. I can just imagine him being at the U.N. like "so hear me out, instead of war-wars, with, like, guns, we exchange in poke-wars." I mean, I guess by the transitive property of Trump being the worst, Mark Zuckerberg would be a better president, but excuse me for not jumping for joy at the thought that the dude who low-key soled three thousand ads to the Russians during the last election might win the next.
The Rock

I don't know how I feel about being sexually attracted to my president. Also I don't know if he's qualified, but like, "being qualified" went out of style hardcore in 2016, and the jury is still out on whether or not it will be back in style by 2020. Also, who's his running mate going to be? Kevin Hart?
Actually, you know what, that sounds amazing.
Senator Kirsten Gillibrand

If you're not on the Kirsten train yet, please kindly purchase the next available ticket. Senator Gillibrand is the junior senator from New York, and she has been literally slaying on all levels for the duration of her career. She's a crusader for women's rights, an anti-sexual harassment and assault advocate, and she voted against 20 out of 22 of Trump's appointments (she voted to confirm Nikki Haley because they're BFFs). As an added bonus, if she won we would have a president named "Kirsten." Need I say more?
Honorable Mention: Michelle Obama

Michelle, Barack, and everyone close to the Obamas in the world have said Michelle was not, is not, and will never run but like…a girl can dream, can't she?