5 Ways 'The Office' Would Be Different In 2019
As the modern world crumbles around us, The Office remains a beacon of hope, a reminder of simpler times, and hands-down one of the best ways to put off solving your actual problems. Whether you're pre-gaming, recovering from a hangover, or not an alcoholic, The Office is the perfect soundtrack, and the number of hours I've spent watching and re-watching in my life is probably frightening. Because fans in 2019 can't leave well enough alone, there's of course been an uproar about getting an Office reboot. But Steve Carell says a reboot would never work—and when Michael Scott talks, you listen.
Carell makes some decent points: "The show is way more popular now than when it was on the air," he noted, adding, "I just can't see it being the same thing, and I think most folks would want it to be the same thing, but it wouldn't be." When people still wouldn't leave him alone, he clarified further: "I just wouldn't want to make the mistake of making a less good version of it." TBH, I'm on board for that kind of thinking—how many really successful reboots have we seen anyway? Aren't they always at least a little disappointing? That being said, all this talk of a reboot got me curious about how The Office would be different in 2019. Here are all my predictions—just in case Carrell changes his mind.
Even Michael Wouldn't Have An Office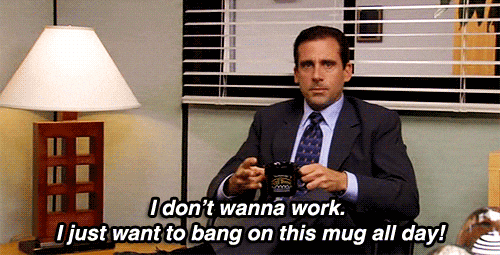 The first and most obvious: 2019's obsession with open-plan offices would ensure even Michael didn't get a space of his own. (And Ryan can forget about having a divider between him and Kelly.) While Michael might fuss initially (remember when he and Jim traded jobs for a few hours?), ultimately he would use the new arrangement to distract his employees more than ever. Also, can you imagine what he would do with access to Slack? He'd send inappropriate GIFs all day long—and because he can see everyone around him, he wouldn't leave them alone until they responded. Honestly, the whole branch might have shut down if Michael didn't have an office—so in that sense, Carrell is right that it couldn't work in 2019.
Dwight Would Be Obsessed With Bitcoin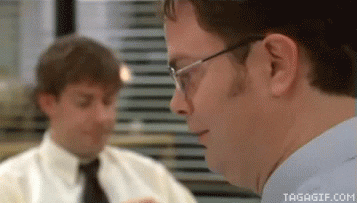 Knowing almost nothing about Bitcoin, doesn't this just seem true? Dwight's all about unusual forms of currency (Schrute bucks, anyone?), and while his battle against the machine to sell more paper left him less than fond of technology, I'm sure a modern-day Dwight would come around. A 2029 Office reboot would probably show Dwight having become a billionaire from investing in Bitcoin early, and Jim feeling like a real idiot for how much he mocked him.
Ryan Would Be Selling Everyone's Data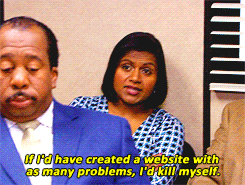 In keeping with 2019's obsession with scammers, Ryan—already a scammer in his own right—would have gladly upped the ante of his schemes. The Dunder Mifflin website wouldn't have just been a way to inflate sales data, it would have been some Zuckerberg-meets-Fyre Festival hoodwink that actually didn't work as a paper-selling website at all, but had people enter enough information that third-party companies were willing to pay. Ryan would have planned to secretly collect all the profits and finally take that trip to Thailand, but being Ryan, he would have messed up and gotten caught anyway. Kelly might have caught him, actually—she knows enough about what online shopping sites look like to know a scam when she sees it.
Creed Would Be Exactly The Same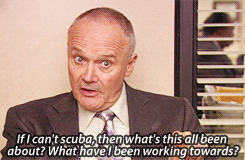 Creed is timeless. He would have equally little idea what his job entails, continue growing mung beans in his desk, and still be selling fake IDs to kids in town. Nothing Creed is involved in has substantially changed in 2019, because Creed lives in a world of his own creation. Things like "current events" and "logic" do not apply to him, and for that we are grateful.
Angela Would Be A Pence Supporter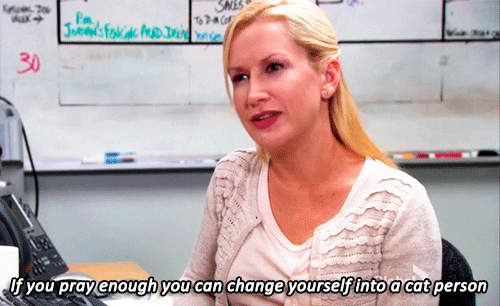 This one's a little darker, but too obvious to ignore. Hyper-religious Angela would be thrilled to have such a vocal (or rather, non-vocal) Christian in the White House. Remember when Pence said he wouldn't eat with a woman who wasn't his wife? That kind of comment is like catnip to Angela (even more than regular catnip, which she probably enjoys too.). Instead of fighting with Oscar over a poster of babies dressed up as jazz musicians, she would have fought with him over a Pence poster she wanted to hang. On the bright side, her eventually marrying a straight-laced politician who turns out to be gay could have been a fun and pointed allegory for what's really going on with Pence.
Ultimately, The Office in 2019 would be a little more grim and a little more high-stakes for our beloved cast of coworkers. Hey, that's what happens when we're facing eight different versions of the apocalypse—and looking at my predictions, I'm very glad that Steve Carrell isn't down to reboot anytime soon.
Images: Giphy (5)
What Each Character Of 'Friends' Would Earn In 2019
There are few things in life considered timeless, among them are The Beatles, red lipstick, and, of course, Friends. Seriously, that show kept me alive during my junior semester abroad in a city that's tied for least things to do and worst food. If you're ever in Spain, be sure to not visit to Salamanca. Anyway, as an English major, I was trained to genuinely believe that characters live past the end of the story, so I'm really hoping that 15 years after the last episode aired, the Friends have all been promoted many, many times and can now afford their multi-bedroom apartments in one of New York's most expensive neighborhoods.
That got me thinking, what are these guys up to in 2019? Not IRL, of course, but in Friends land aka a set in L.A. the streets of Greenwich Village. Did Joey ever get cast again? Did Chandler graduate from his internship? Are they still spending 23 hours a day in a f*cking coffee shop? And more importantly, what are they actually earning in order to afford these multi-bedroom apartments in one of New York's most expensive neighborhoods? Let's find out!
Monica: Chef
Monica is my favorite. She's loud, she's pushy, and she's clean af. Yep, she's a Jewish mom, alright. In the last episode, she, Chandler and their twin babies moved upstate to Westchester County. If you've ever been there, you know that it is a beautiful place with absolutely nothing to do. Before she moved, Monica worked hard for her head chef position at a ritzy resto called Javu's (fictional, I checked), and I'm guessing she didn't just give that dream up to push a double stroller around the sidewalks of Chappaqua, New York. Nothing against moms—in fact, I hope to be one some day in the distant future—but Monica has always fostered a serious and not-to-be-f*cked with work ethic and I can't imagine she'd work her butt off to throw her professional goals away just because she moved upstate. My guess is that, after a few years, the Bings moved back to Manhattan so that Monica could open her own French fusion restaurant on, like, the Upper West Side. To put things in perspective, a head chef at Union Square Hospitality Group, which owns Gramercy Tavern and Union Square Cafe, makes between $53k and $96k. Given Monica's extensive time spent in kitchens/diners all over the city, I'm guessing she'd make a salary closer to the right end of the spectrum. Good call saddling up next her, Chandy.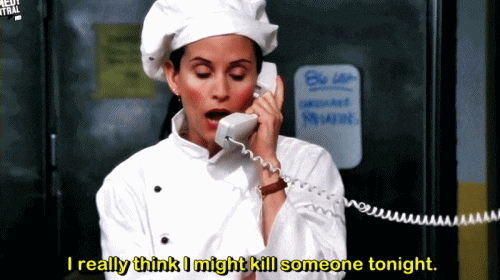 Ross: Paleontologist
Good god, I hope he at least got tenure at NYU after what must feel like 75 years of studying fossils. Assuming he did get tenure, I'm also going to assume he'd be the director of the paleontology department at this point in time. Mostly because there prob weren't too many people up for never getting laid as the most academic department's leader. So the average salary of a department director role at NYU is $101k. Excuse me, what?! Are young Americans buried in student loans because their disgustingly expensive tuitions are being used to finance department heads' six-figure salaries? As a young American who graduated from college, I think I speak for all of us when I say we need answers on this. Knowing Ross, he is spending his influx of cash money on more wannabe vintage decor from Pottery Barn and, like monthly Birchbox Man subscriptions. That's honestly all I have to say about him because I refuse to discuss the least likable character for more than 200 words.

Rachel: Fashion "Executive"
I put "executive" in quotes because wtf does that mean? Whenever I'm swiping through Bumble and land on a guy with something vague af like "Associate at Company" as his job title, I just assume he's unemployed and waiting for his trust fund to become available. So, in the last episode, Rachel gets an offer from Louis Vuitton for a "fashion executive" position in the company's Paris office and she almost goes, but doesn't because Ross's whiney bullsh*t gets to her before the plane takes off. After Rachel decides to stay in New York, we don't really get answers about what she does re: her job. I am guessing she just decided to work for LV's New York office, but who knows? And given her experience in buying, I'm also going to assume that she's a buyer at Louis Vuitton, in which case, she's making around $40k. Sounds about right. Good thing she has Ross' income to fall back on. As a survivor of the fashion world, I can confirm that it's a terrible industry if you want to be able to enjoy simple pleasures of life like wifi or electricity.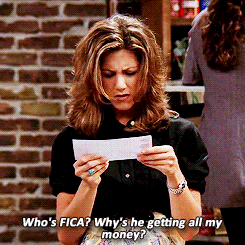 Joey: Actor
This is another favorite Bumble job title. When I see "actor" on someone's profile, it's safe to say that he's a Flywheel instructor. I honestly have no idea how much Joey made during the show, but considering he was, like always out of work, his typical income was prob close to zero. And because I'm a cynical New Yorker who's seen everyone in film except for Emily Ratajkowski's sneaky bastard of a husband get f*cked by the industry, I'm assuming the most prestigious work Joey has to offer is supporting roles in NYU student films. Since Joey clearly didn't realize that he could be living rent-free in a beautiful Noho loft courtesy of the New York Multiple Dwelling Law (the only kind thing New York government workers have done for creatives), Joey is probably a bartender at a dive bar, where he'd be making a whopping $3/hour, not including tips. As a former waitress, I'm not totally shocked by this considering most people in the service industry earn their income through tips, and something tells me this Italian meatball is doin' just fine.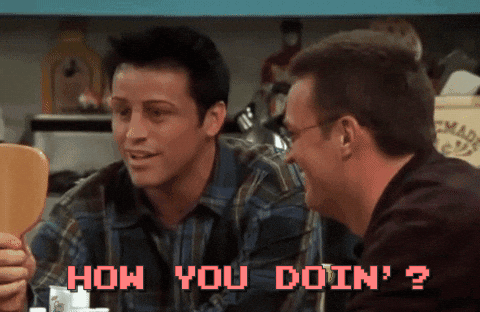 Phoebe: Masseuse
After her failed massage van idea, I'd really hope Phoebe would get a stable job at a spa or something. The mystery of how she affords her apartment will forever be one of the best kept secrets to date, but maybe after she gets hired by a place like Red Door Spa, she can make her living situation more believable. Knowing Phoebe, though, she probably works at some parlor in Korea Town that offers happy endings after a mediocre rub down. Let's hope not. Either way, she'd be taking home between $15-$35 plus tips. We know her music career won't be taking off anytime soon, so I'm really hoping she put the guitar down and took on a few extra hours at the spa.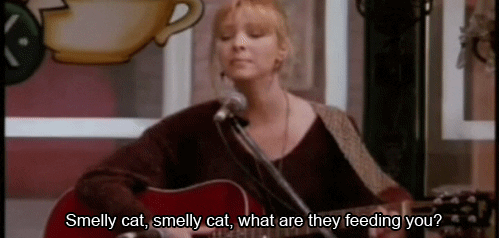 Chandelier: Transponster
One of Friends' most famous plot lines is that no one knows what Chandler does for a living. I've seen the show at least five times since it ended, and I still don't know what he does, even when I actually pay attention to the office scene. So after hours of research, I discovered that Chandler's official job was data processing and statistical reconfiguration for multi-national corporations (???) before he became a junior advertising copywriter at some young agency. I don't even know what to Google for his first job, so I am assuming he stayed in advertising and climbed up the ladder until he reached Don Draper boss status. Chandler is prob working at a mid-level agency that earns between $2-$6 million in revenue, but he's a senior account executive, so he's making around $100k. Not bad for someone who was an actual unpaid intern in his 30s. Good thing he and Monica are raking in the cash because, if my twin brothers taught me anything, it's that twins are f*cking expensive. Lastly, I'm glad he finally got his sh*t together because he really hated being a transponster and no one should work at a job they hate, even if the money is good, and that is why I will never understand why people become traders on Wall Street.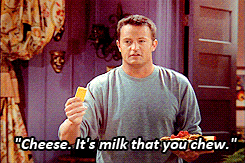 Images: Netflix; Giphy (6)
'Green Book' Director Peter Farrelly Has A Gross Past You Need To Know About
Last night was, as Tina Fey so aptly put it, the "1 millionth Academy Awards." And before I dive into all the things I hate about Peter Farrelly, I want to reflect on the actual show. Before watching, I'd been planning on writing a piece on how little people cared about the Oscars this year. From the host drama to the onslaught of white male nominees, the Oscars have been more exhausting than exciting, and I was ready to declare the whole thing cancelled. Honestly, though, I had fewer complaints about last night's show than I expected. Yeah, it was still boring—but this year, at least it seemed like they were trying to appeal to people below the age of 85. And it didn't hurt that it was peppered with wins I actually agreed with (Ruth Carter! Olivia Colman!), plus a Gaga-Cooper thirst fest for the ages.
i think i finally understand heterosexuality pic.twitter.com/txsOxWOSr2

— E. Alex Jung (@e_alexjung) February 25, 2019
By the end of the night, though, my one complaint about the evening was crystal clear. Peter Farrelly, director of Green Book, standing on that mother*cking stage with a Best Picture award yelling about "the truth about who we are." Well, since he's so passionate on that point—I'd like to share with you the truth about who he is, in all his d*ck-flashing, sexist glory. (Sorry gang, I know it's early on a Monday to be reading about d*ck-flashing. Here's another Gaga meme to make up for it.)
Let's start simple: with Peter Farrelly's IMDb. Before winning Best Picture last night, Farrelly directed fine feature films like Dumb and Dumber, Dumb and Dumber To, There's Something About Mary, Fever Pitch, Hall Pass, The Heartbreak Kid, and Shallow Hal. I list all these movies to show you that I'm not just cherry-picking bad examples from an otherwise illustrious career: as far as I can tell, Green Book is among Farrelly's very first forays outside of the "gross dude humor" genre. To illustrate my point: the movie you're most likely to have seen from this list is There's Something About Mary, and you probably remember it as "that movie where Cameron Diaz puts jizz in her hair."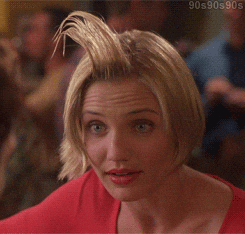 Now, it's not just that I take issue with gross dude humor generally—I'm sure there's a time and place for it. (Somewhere! Just far away from me.) But Green Book tells a true story, which means there are people who can (and did) object to how they are represented. The story, for those of you who don't know, is that of a white man driving a black musician through the American South in the '60s. (I'm paraphrasing obviously, but TL;DR, racism ensues.) And you would kind of hope that the director telling this story would have demonstrated things like sensitivity, empathy, or real human curiosity with his body of work. Instead, we have the director responsible for Shallow Hal. (Not totally unrelated side note: In 2018, Amy Schumer was criticized for her movie I Feel Pretty—because people said it was too much like Shallow Hal. But sure, let's give that director an Oscar.)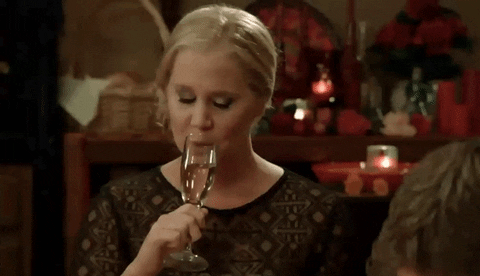 Moving on to the really fun stuff, by which I of course mean accusations of sexual harassment. A few months back, The Cut uncovered articles from 1998 detailing Farrelly's penchant for tricking people into looking at his penis on set. Newsweek describes the brothers' teamwork here (yes, sadly there are two of them, and they used to harass people together!):
Bobby, 40, is the straight man, all innocence as he lays the trap. Then Peter—lankier, edgier and a year older—delivers the coup de grace. You may think you're going to be examining a mysterious blotch on Peter's torso, or checking out his new watchband. The reality is a good deal more shocking.
Ha! Ha! How FUNNY! To think you're leaning in to see a new watchband (a request I would already refuse!) and then to have a PENIS thrust in your face. Truly, you can see the comedic genius that brought Shallow Hal to life in the way this man lives his life—every moment is a canvas, waiting to be painted with a d*ck joke at a woman's expense.
Should you be eager to say this was a one-time thing, please know that Farrelly estimated to the Observer that he's done this "easily 500 times," and, in a more reflective moment, volunteered the following quote: "I don't like it when they laugh at my penis…But I do like it when they stare." 2019: Another day, another man with a pathological need to have his d*ck be viewed by human eyes.
Let me be clear: I have not seen Green Book, and I don't intend to. Frankly, the film had enough going against it even without Farrelly's stellar reputation: the (white) lead actor used the N-word after a screening, the writer had Islamophobic tweets uncovered (even though one of the lead actors and Best Supporting Actor winner for this film, Mahershala Ali, is Muslim!!!), and relatives of the film's subject have openly objected to the film's depiction of events. It's really just a fun little cherry on top that the director used to Louis CK actresses during the casting process. (And yes, Louis CK is a verb now.) While Farrelly has since apologized, it's just such a shame that, after a relatively progressive night, the Oscars had to revert to doing what they do best: rewarding those who do the most to hold the industry back.
Images: Twitter; Instagram; Giphy (2)
Five Fashion Resolutions For A More Stylish 2019
Okay, so we're 10 days into 2019, and I know you already have your health, relationship, and career goals all set for the year (and realistically, have probably already broken all of them.) But, I bet you haven't set (or broken) any fashion-specific resolutions for 2019 yet. Fashion resolutions aren't just good for your closet, they're good for your entire well-being as a person just trying to exist in 2019. For example, it will totally benefit your financial and mental health to buy a trendy fannypack from Zara for $50 rather than a $600 logo one from Gucci. And like, not only does that save you finance-induced mental stress, but like, with all that money saved you could even treat yourself to a Groupon massage or something.
1. Don't Buy Shoes You Can't Walk In
You need to stop wasting your money on shoes you're never going to wear. I don't care how pretty they are, if you're never going to actually wear them, DON'T BUY THEM. And don't you dare try to tell me how good they'll look in your closet. Unless you're like, Lisa Vanderpump and your closet is a legit museum, you don't need "pretty shoes" for your two-feet-wide apartment closet. 

2. Don't Waste Your Money On Trendy Designer Pieces
Another area where you need to stop wasting your precious money is buying trendy designer pieces. Look, I'm not saying you have to refrain from buying designer pieces entirely, just avoid "trendy" ones. For example, refrain from buying the Balenciaga "dad sneaker" and instead, use that money for a classic and timeless pair of YSL boots. Both purchases will bring you the dopamine rush you crave that comes from buying something new and fancy, but one will leave you disgusted with yourself a year from now when it's practically worthless.
3. Invest In Transition Day-To-Night Pieces
For 2019, focus on buying more pieces that can appropriately transition from day to night. Look, if you're not in college anymore, then there's really no reason for having thotty bodycon American Apparel dresses in your closet that are reserved specifically for "going out." Instead, try to purchase pieces that don't need to be placed in a designated "going out" drawer. For example, get yourself a cute embellished tank that would look great under a blazer for work, or with leather pants for the weekend. Not to make assumptions, but I don't think you could really make the bodycon dress work for the office, even under a blazer.
4. Embrace Your Body As It Is Right Now
We all have pieces in our closet that we're saving for when we're five pounds lighter, or for when our arms are officially "skinny enough" to see the light of day. But for 2019, let's agree to stop torturing ourselves with these self-inflicted rules! Buy things now, to wear them now because, chances are, by the time you eventually get to your version of "good enough" you'll be so over that piece anyways. You're going to want to go treat yourself to something new, which is totally fair.
5. Eliminate The "Chair" Pile
Everyone has the infamous "chair" in their room where half-worn or tried-on-but-didn't-wear clothes go to die. Basically, this pile becomes so big with half-worn stuff that your closet and dressers are practically empty. Instead, we need to get in the habit of putting away our sh*t before it piles up. Just because you wore the jeans for a few hours doesn't mean that they can't go back in your drawer with your other clean jeans. Like, just because you put them in your drawer doesn't mean you're going to instantly forget that they're not 100% clean. You're not 80 years old with dementia and, if you are, and are somehow reading this, please comment below. I have a lot more questions for you. 

Fashion resolutions may seem trivial to non-shopaholics, but trust me, they'll be beneficial to each and every one of us. Honestly, just getting that atrocious American Apparel bodycon out of your closet is enough reason to embrace these resolutions.
Images: @tamarabellis / Unsplash; Giphy (2)
Time To Find Your Motivation: Weekly Horoscopes For January 7-11
Welcome to 2019, Betches. Sure, we're technically seven days, in but everyone knows that first work week after NYE doesn't count. The resolutions you shattered 30 minutes into January 1st? Reset. The motivation to drag your *ss out of bed and make it to work? Recovered. Your tolerance for every and any kind of bullsh*t? Replenished.
The year is new, the House is blue, and the world is your oyster. Here are the first of your 2019 betchy weekly horoscopes.
Aries
2019 is going to be a year of big moves, Aries, and they're coming at you fast. Things are going to start getting exciting soon, and you need to be ready to jump into action. Lean into your naturally bold nature and let your gut guide you through this journey. People always say that the path that scares you the most is the one you should take, but that's not always the case. Make decisions that work for you, not for the shock factor of your friends and family.
Taurus
The restraint and frugality you clung to in 2018 is about to pay off, Taurus. This is the year that you let loose and start treating yourself for all that ceaseless hard work. Use this week to start planning our your next couple months and figuring out where you can spare some time for yourself. Be it an extravagant trip abroad, or a quiet weekend in seclusion, you've earned your chance to escape for a bit.

Gemini
2018 ended in a lot of uncertainty, Gemini, and it doesn't look like that will be clearing up any time soon. As much as you hate going about your day without a firm plan in place, try to lean into this lack of natural boundaries. Pushing you out of your comfort zone is the fastest route to growth, and you're definitely less than comfortable with the vague nature of your life at the moment. The important things will start to take shape soon enough, and until then you'll just have to trust that you know what you're doing.
Cancer
Your tendency to move to the beat of your own drum and generally ignore those around you has always been an endearing trait, Cancer. But at times, like right now, it can also prove dangerous. You can still be a free spirit while listening to the guidance of your friends, who are typically the ones standing off to the sidelines and making sure you don't carelessly float into any shitty situations. If they have misgivings about certain aspects of your life right now, trust them–their vision isn't obscured by your daily whims.

Leo
Guess what 2019 is, Leo? The year of making some godd*mn decisions. And better than that? The year of sticking to them. Let's be real for a sec–you spent most of 2018 (and your life, tbh) waffling back and forth, refusing to commit to anything. Well, no more. Start your year off on the right foot by making a decision this week. Any decision. It can be small. Just do something and stick with it, and let that momentum carry you into the rest of the year.
Virgo
After a lifetime year spent catering to the emotional needs of other people, it's time to start taking care of yourself, Virgo. Like, this week. Today. Cancel the plans you were dreading, RSVP no to the 17 baby showers or bridal-related invites sitting in your inbox, put on your softest, most forgiving pants, and spend this week focusing on you. You'll be amazed at how much time you have to do so now that you aren't providing good-natured, but ultimately detrimental emotion support to the entire tri-state area.

Libra
You've had a shockingly productive year so far Libra (it's only been a week but go with me here), and if you play your cards right, you could ride that momentum right into February. Honestly, whatever you're doing right now, stick with it. It's clearly working. Be careful not to shine to0 bright and burn out early. If 2018 was any indication, we have a long year ahead of us. You'll need that energy and brimming optimism for as long as it'll last.
Scorpio
2019 is looking bright, Scorpio. You've spent the last couple years working your *ss off and laying the groundwork for some big moves, and it's finally coming to fruition. While it may be tempting to sit back and enjoy the fruits of your labor, don't stop grinding. I'd make a joke about getting that bread here, but it's a new year, so now we're getting that carb-free substitute, because it's January and we all need to pretend like resolutions to eat better are still a thing. Whatever you're getting, may it be fulfilling.

Sagittarius
With the holidays and your birthday season behind us, it's time for a reset, Sagittarius. You've been non-stop celebrating/partying/organizing/nursing a hangover since the end of November, and it's finally time to Calm Down. Turn off your phone. Ignore Instagram. Forget that you ate Christmas cookies for six straight weeks. Take these next couple days to get your life back on track, whether that be emotionally, physically, or financially. If we're being honest, it's probably all of the above.
Capricorn
We're just about halfway through your season, Capricorn, which begs the question: have you accomplished everything you've set out to do? If not, this is the week to get going. This is the time of year when you'll feel most connected to yourself, so don't let the dreary weather or post-Holiday funk trick you into wasting it. Start that project you've been de-prioritizing. Reach out to those people that you miss (even though you would never admit it). Speak your piece, get your closure, make your mark. The world won't wait, and it's not in your nature to do so either.

Aquarius
The start of January hasn't been too kind to you, huh, Aquarius? Don't worry, better things are on the horizon, and of course by better things I mean the start of Aquarius season. That time of year when you're at your most powerful is just around the corner, at which point your 2019 will truly begin. Until then, take care of yourself. Use this week to lay low, recover your energy, and prepare for what's to come. Seeing as how the start of Aquarius season happens to coincide with the "Super Blood Wolf Moon," you may want to prepare your loved ones as well.
Pisces
Change is on the horizon, Pisces. Actually–horizon makes it sound like some event that will never come to fruition. More accurately, change is on your doorstep, and it's time you address it. You may think you've prepared yourself physically, but there's no telling what kind of emotional toll a major life adjustment will take. Be extra kind to yourself during this process, and recognize that even your meticulously organized plan may have some hiccups.

Images: Shutterstock; Giphy (6)
3 Steps To Make Your New Year's Resolution Successful
2019 is finally here, so we can all pretend to put our 2018 bullsh*t behind us. Personally, I don't think I've ever stuck to a Yew Year's resolution, but maybe someday I will. People always start the new year with the motto "new year, new me" but with v unrealistic expectations. You may want to lose weight, reduce stress, or save money, but without any real plans set in place to achieve those goals, it ain't gonna happen sweetie. It's more likely for Brad Pitt and Angelina Jolie to get back together and then adopt you into their family before you achieve your new year's resolution. Sorry. Researchers say that 60% of people make new year's resolutions, but only 8% actually achieve them. So here are the best ways to make your new year's resolutions the most attainable, according to #science.
Share your goal with family and friends, post to Facebook, put a paper on your fridge. Whatever you got to do. Okay, maybe not Facebook, things aren't that bad. By sharing your goal with others, you are held accountable, which motivates you to work towards it. Better yet? Make a joint resolution with your friend or partner to hold each other accountable and motivate one another. You still have to put in the work, but at least you're not doing it completely alone.

2. Make it Specific
Saying you want to lose weight is great and all, but that doesn't provide any definitive plan to achieve it. Instead of saying "I want to lose three pounds," make your resolution to cut out sugar for 6 weeks and reevaluate after that. Small, specific steps are better than broad ideas. Having a vague new year's resolution is v overwhelming and will make you feel lost. Without a specific place to start (like throwing out all your sugary food), you'll push off starting and then it'll never happen.

It's much easier to stick to your goal if you have a plan to achieve it. If you want to work out more and have bought a gym membership, that's only half the plan. Although tons of people buy gym memberships at the beginning of the year, more often than not, people barely go after the first few weeks. This year, make a realistic plan for yourself to go to the gym every Monday and Thursday (or whatever days go with your schedule). Put it in your calendar and don't miss it. If you have the specific time scheduled, you're more likely to go. Maybe soon, you'll get inspired and want to go even more!

So this year, be realistic about your resolutions, and you might actually see some progress in a few months. Don't beat yourself up if you make some mistakes, because you still have time to make up for them. Best of luck in 2019!
Images: Shutterstock; Giphy (3)
4 Things To Stop Feeling Guilty About In 2019
2018 was a year of many revelations. (Yes, saying "revelations" instead of "realizing stuff" makes me the intellectual Kylie Jenner.) It was a rapid-fire year of watching our favorite celebs make engagements, break engagements, have babies, and get cheated on by f*ckboys. (What I like to call "the big four.") In between worrying that these celebs are growing up too fast and worrying I'm not growing up fast enough, I realized I was forgetting one important thing. (No, not refilling my anxiety medication. Good one though.) I realized I was spending so much time judging and measuring everyone else's process in life and feeling guilty about my own that I could barely remember what I actually wanted. All I knew was what I thought it should look like.
So, in the spirit of slowing down, letting go, and re-focusing on getting happy from the inside out, here are four things to stop giving yourself (and other people!) sh*t for in 2019.
Feeling Only Okay About Your Job
One of the more toxic elements of Instagram is that everyone on there (everyone successful anyway) seems to be a fully self-made entrepreneur who lives their best life every day, is grateful for every morning, and answers only to themselves. While that obviously sounds delightful, you have to keep in mind that you have no idea how those people got there, and how truthful they're even being about the joy they find in their careers. Similarly, the friends you compare yourself to and feel like sh*t about—whether they're pursuing creative goals or just pulling in a fat paycheck—all likely have their own unique doubts, fears, and misgivings about their jobs. That's the nature of work, and the nature of life in general.
So, am I saying you should stay at your sh*tty desk job forever, because everyone's probably unhappy about something? Try again, b*tch! If you hate your job, or even just don't love it, you can absolutely add "get a new job" to your 2019 resolutions, and go after that mother*cker. But please stop beating yourself up because you haven't yet landed the perfect gig, or even figured out what exactly that would look like. (Although if this describes you, you should definitely give When's Happy Hour a read.)
And here's a secret no one on Instagram will tell you. It's okay to not be totally obsessed with your job. It's okay to want a life that isn't only about the hustle/grind/whatever people are calling their 24/7 jobs these days. You do not have to wake up on Monday mornings eager to "get that bread" if you are happier working a moderately fulfilling 9-to-5 and spending the rest of your time with your loved ones. The world will not end, and you are not a bad person.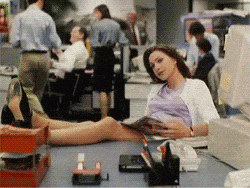 Feeling Only Okay About Your Body
This will all be thematically similar to the last section, so I'll keep it (kind of) brief. On Instagram, everyone either has a perfect body, is a "Before" rigorously working toward an "After," or is making a "bold" and "courageous" statement by weighing more than 98 pounds and being happy that way. Like with your job, if your body makes you actively unhappy then I absolutely encourage you to do something about it. But I also encourage you to think critically about that question. In a world without Instagram, would you be unhappy about your body? Does your body affect how you view yourself every second of every day, or only after you've scrolled through your feed? What makes you happier: a warm chocolate-chip cookie, or a DM request from a "promoter" with 200 followers after you post a selfie in a crop top?
Now, I'm also not saying that wanting to lose weight or achieve new fitness goals or whatever is always bad/shallow/for the 'Gram, but just because we all live our lives on the Internet doesn't mean we all have to look like swimsuit models. And being a work-in-progress—or just accepting that your body will never be the best, most accomplished, most celebrated thing about you is totally fine. Staring at your body every night and hating yourself about it? Not f*cking fine at all.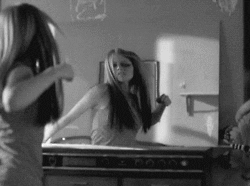 Not Having A Go-To "Squad"
This is really for my post-college and beyond readers. In college, you're surrounded exclusively by people of your own age and every article targeted at you is about the trials and tribulations of the group chat. Pre-gaming is basically a sacred ritual, and the bi-weekly group shot causes more drama than a season of Riverdale. Post-college, you find out a few things about those girl groups. Like that half of them have terrible personalities, drinking problems, or a b*tchy streak that used to be cute and aged poorly. Regardless, I often find myself feeling guilty when I see articles memes referencing a group chat that I no longer have. Or wondering when I became such a loser that my birthday dinner was under 20 people.
But here's the thing: I have never loved my friends more than I do at this stage in my life. Genuinely. The friends that I have are people who I know I can rely on, who I can talk to about anything, and who I personally consider to the coolest, smartest, and funniest people on this f*cking earth. Do I wish more of them lived in the same city, knew each other, and regularly attended Sex and the City style brunches with me? You bet I do! But I'm way over befriending a group of people I don't really have much to say to—just so I can stop feeling guilty and lame when I see pics of Kendall Jenner's girl squad.
This is the only squad that ever mattered anyway: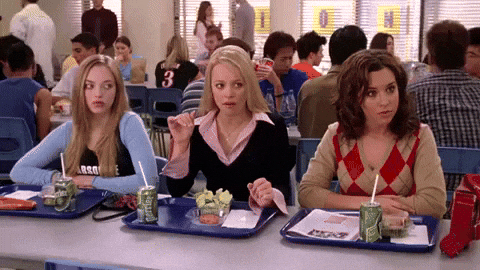 Taking A While To Orgasm
Okay I'll be real. This was the first category I thought of, and the one I was most eager to write. (It is also directed primarily at the ladies, to be clear.) It is about to be 2019, and I am thoroughly over people feeling guilty or ashamed of taking longer to orgasm. The planet is dying, our President is a moron, and society is so fragile that a change to Instagram's swiping feature literally almost killed us. It's the f*cking apocalypse, and women all over the world are still faking it or saying "I'm good" when they are not good because…Honestly, because of what? Sure, you're asking your partner to do more work. But that's not a problem when you're asking them to go in for the 300th pic of you in front of some wall art, so why is it a problem in the bedroom?
More likely, it's because men have systemically engrained the idea that women don't really need to orgasm in order for sex to be finished, so it feels bad or overly vulnerable to ask for it. But like so many things men have said over the years, this was a bad and wrong idea. Women of the world, repeat after me: sex takes as long as it takes you to finish. (Sound selfish? Too bad. Men and women alike have been saying it about men since the dawn of time.) You should never, ever feel guilty that it takes you a while—like putting pizza rolls in the oven vs. the microwave, the better product just takes more time. Let 2019 be the year of no longer accepting things just because men have been calling them true for centuries—the world will be a much better place for it.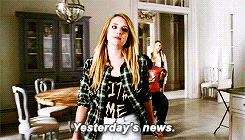 I hope you got some joy out of this article—it truly felt cleansing to write it. I want to reiterate that "not feeling guilty" does not equate to "not doing anything about it." You have the same goals and the same drive whether or not you make yourself feel like sh*t about where you are. This year, give yourself the gift of not feeling guilty about where you are in life. If hating on yourself burned calories, earned money, or gave us orgasms, we'd all have perfect lives. But it doesn't, and we don't, and guess what? It's f*cking fine. Happy new year!!!
Images: Giphy (4); Unsplash / Leighann Renee