This Halloween Wedding Is Straight Out Of Your Nightmares
In our society, more often than not, weddings tend to look pretty similar. While people have different preferences about flowers, colors, dress silhouette, etc., most weddings still consist of your standard white dress and a big, beautiful cake. But not everyone has the same dream for their wedding, and for one bride, her dream wedding was more of a nightmare. To celebrate Halloween, Betches Brides style, we spoke to Dre Fox, a bride who got married last weekend in a true Halloween wedding extravaganza.
"As long as I can remember, I have been called the Queen of Halloween—always taking it WAY too seriously, spending months crafting and handmaking my outfits." When Dre met her now-husband Josh, the two instantly bonded over their Halloween plans the night before, and last year they celebrated together in elaborate Beetlejuice and Lydia costumes.

So when it came time to create a concept for their October 26th wedding, a Halloween wedding was a no-brainer. "When we got engaged, I knew I didn't, no, COULDN'T do the normal thing. I've always been an eccentric person and this needed to be no different." This is not your traditional wedding, so take a deep breath, and let's dive in.
The wedding was designed, planned, and coordinated by Ashley Nicole Affair, who went above and beyond to give Dre and Josh the spooky Hallowedding of their dreams. The ceremony itself was kept mostly traditional, with Dre, Josh, the wedding party, and the bride and groom's parents dressing in conventional wedding attire. Dre walked down the aisle in a stunning Justin Alexander ostrich wedding gown, looking every bit the traditional fairy tale princess, but that's where the "traditional" part ended. The guests attended in costume, so Dre and Josh got married surrounded by loving friends and family dressed as aliens, magicians, pirates and Freddie Mercury. As one does.

Dress designer Justin Warshaw of Justin Alexander was featured on the most recent episode of the Betches Brides podcast, where he talked all about what it was like attending such an unconventional event. Here's the episode, where you can hear about Dre's Halloween wedding, as well as some of the most-asked questions about wedding dresses:
As the day progressed and the celebration moved from the ceremony to the reception, like Michael Jackson in the "Thriller" music video, Dre and Josh transformed into beasts of the night with the help of CGI makeup done by Jen Hearts Art. The result was truly shocking, and not just because the couple looks utterly unrecognizable. Most people getting married spend inordinate amounts of money trying to look like the best possible versions of themselves for their big day. So you can imagine, asking a makeup artist to make you look hairier and uglier on one of the most important days of your life is not just unorthodox, it's downright subversive. Honestly? I'm here for it.

Obviously, looking like this at your wedding is not what most couples would want, but I really admire their commitment to doing exactly what they want. And the commitment to the theme did not end with the reception attire. As a former pastry chef, Dre made all of the desserts for the wedding, including the bloody-looking wedding cake. Was it a red velvet cake? I need to know if it was a red velvet cake.
Josh's bomber jacket was adorned with the phrase "JUST SCARIED" on the back, seating cards were made to look like toe tags, guests' napkins were held together by vampire teeth, and appetizers were black and purple, in keeping with the spooky spirit of the evening. For entertainment, guests were treated to a caricature artist and a tarot card reader. I mean, this is dedication, and I have no choice but to be impressed.

While not every guest was on board with the couple's vision for the wedding, Dre wouldn't have changed a thing: "A wedding should be a representation of you. Not what or who everyone else wants you to be. It takes a leap of faith to follow your heart in the face of criticism, but the people that were there? Well, they understand what love without judgment and true acceptance looks like." I'd say that warms my cold, dead, heart, but then I wouldn't be staying true to the spirit of this truly remarkable wedding.
Images: Dre Fox; John Moody / Moodyography (4)
Here's How Much It Really Costs To Be A Bridesmaid
Most women say that being a mom is the hardest job, but as a woman who hasn't yet experienced the miracle of childbirth, I will say that the most difficult job is being a bridesmaid. Look, when my good friend from childhood asked me to be a bridesmaid, I was (and still am) thrilled. I felt validated that someone I love so dearly reciprocated that love by asking me to be one of the select few to share in the pre-wedding festivities like taking pulls straight from the bottle and eating penis-shaped cupcakes in Vegas  attending cake tastings and planning the bridal shower. To quote Fall Out Boy, "Champagne for my real friends, real pain for my sham friends." As a bridesmaid, I'm getting a few bottles of Veuve.
But because I'm a whiny betch, I do have one complaint about being a bridesmaid: it's expensive af and I don't know if I can finance being such a good friend for much longer. To be fair, the bride-centric events haven't really started yet because she literally just got engaged, but she sent us all an email detailing everything we'll be doing from today until the wedding and let me just say, I'm overwhelmed. Luckily, people like Alyssa Longobucco, Senior Style and Planning Editor at The Knot, and Amanda Clayman, Financial Wellness Advocate at Prudential and certified Financial Therapist, exist and will help so that we bridesmaids don't have to choose between eating three meals a day and being *Gretchen Wieners voice* such a good friend. This is how much it costs to be a bridesmaid, so you can start prepping your bank account now.
Total Cost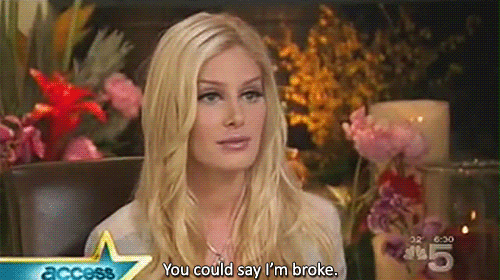 Until now, I thought the only real expense of being a bridesmaid was the dress and shoes. Oh, how stupid I was. According to a study conducted by WeddingWire, the average cost of being a bridesmaid in 2017 was approximately $1,200. What a coincidence, that's also the approximate cost of my rent! Leave your jaw on the floor, because the most shocking facts and figures are yet to come. Remember when I thought the only thing I'd splurge on was the dress? Well, that's actually one of the smaller ticket items I'll be paying for between now and 10 months down the line when my friend walks down the aisle. Will I even make it that long or will I suffocate in a pile of unpaid credit card bills and die before then? Only time will tell. It's an especially hard dilemma because, Clayman says, "We want to have good boundaries, especially with our money, and to make choices that are in alignment with our own goals and obligations. On the other hand, we want to be a good friend, to be supportive, and to participate in the significance of someone's very special day (or weeks, months, or year, depending on how some of these events shake out)." So how do I be a good friend without declaring bankruptcy at 25? Let's fine out, shall we?
Wedding Day Outfit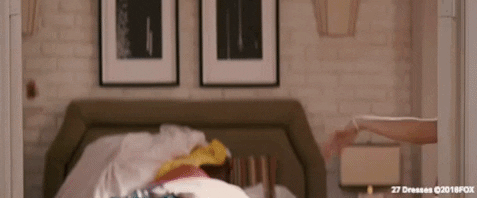 Whether or not the bride is forcing several full-grown women to wear matching f*cking dresses like we are gigantic sextuplets in heels, we'll still need to buy a new dress for the wedding day because it's unlikely that the bridal party dress code will be "something cute that you already own." But unless the bride is a financial sadist, it's also unlikely that she'll pick our dresses at Neiman Marcus or some other fashion dungeon that only sells designer sh*t. So the general cost of a bridesmaid lewk, which includes the dress, shoes, accessories (purse?), hair, and makeup, falls somewhere around $300. I mean, I love this girl, but f*ck! Unfortunately, the wedding day look is one place you can't really cut corners on. That said, if you're having anxiety about affording everything, Longobucco says, "Don't be nervous to bring it up—you were asked to play a major role in her celebration, so the couple obviously cares about you!" If you speak up, maybe you and the bride can work out some solution.
Bachelorette Party/Weekend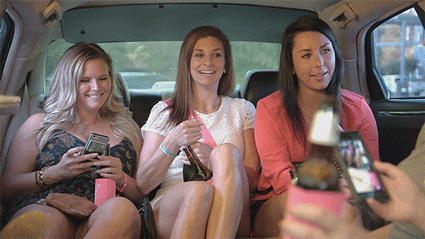 This is honestly something I'm down to spend a f*ck ton of money on because going away for a weekend to a city I've never seen with a bunch of my closest girlfriends sounds like fun. I'm way more enthusiastic about giving up Chipotle three nights a week for a fun getaway than I am for an outfit that will live under my bed until my lease is up. So, how much money am I losing here? Longobucco says, "These days, it's super common to have friends scattered throughout the country, so while the planned event may be local to some of the attendees, it's likely that at least one or two will have to travel to participate. Those expenses can really add up!" They sure do! So how much am I in for? The Knot 2018 Wedding Guest Study found that, on average, bachelorette attendees spend $477 each if the celebration has them paying for travel, accommodations, and gifts.
Ok honestly, that's not as bad as I thought it would be, but knowing my friend, she's going to have the bachelorette party on the f*cking moon because it's ~exotic and original.~ Longobucco adds, "Some cities, like Nashville or New Orleans, boast tons of great entertainment options like live music, dancing or walking tours that cost little (to nothing) to participate in. Other cities though, like Las Vegas or New York City, may require a bit more planning (and paying) in advance. Whoever is taking the lead on arranging the bachelorette party should try and stay mindful of budget and the bride-to-be's wish list." 
Decorations And Gifts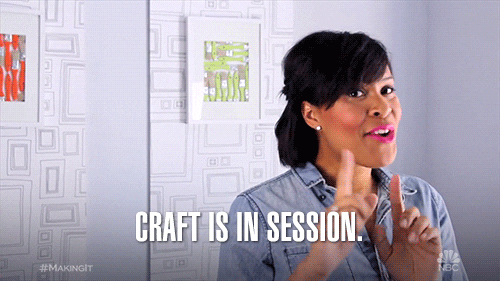 As my sorority little can attest, I am not crafty and I don't give a sh*t. Because every bride and her bridesmaids are different, there's no general price tag on decorations, but it generally falls somewhere between $100 and thousands of dollars. Quite a range! Longobucco suggests, "Before buying or planning anything, ask the guest of honor what she's hoping her celebration will look like. Starting from a place of mutual understanding and expectations is super important, especially if the bride-to-be would like to be hands-off throughout the rest of the shower or bachelorette planning process." Ok, yes, yes, yes. I don't even know what "decorations" entail. Like, pink streamers, hidden Smirnoff Ices and penis-shaped snacks? Please, no one put me in charge of the general ambiance at the shower.
Moving onto the gift, which, according to The Knot 2018 Wedding Guest Study, averages about $102 per guest. Luckily, there's no real formula for figuring out how much you should spend on a gift, as what you get really depends on how well you know the bride. Clayman says, "Remember that in the vast majority of these situations, the bride would not want her wedding to be a cause of distress or hardship for anyone involved." In that case, maybe I'll just take the stress off of my debit card and give her the gift of the written word. 
Look, being a bridesmaid is expensive no matter what, but all women are forced blessed to do it at least once in their lives. Pray it happens to you in your 20s, because there is nothing cute about wearing a pink flame-retardant gown when you're old enough to incorporate retinol into your skin care regimen. As much as it sucks to spend your hard-earned happy hour money on penis-shaped decor and bejeweled heels you'll never wear again, take comfort in knowing that when you get married, these bitches will be doing the same thing for you.
Images: giphy (3)
What No One Tells You About Planning A Wedding
When I graciously volunteered myself to be my brother and his fiancée's wedding planner, I truly had no idea what that role had in store for me. Honestly, I only bestowed this position upon myself because these crazy kids had been engaged for literally three years without doing so much as setting a damn date, which is just not fair for everyone who's waiting for the open bar to witness true love. However, my family and I finally started to realize that the reason the lovebirds hadn't done jack sh*t after literal years of being engaged was because neither of them knew what the f*ck to do after she said yes. Great start to forever, y'all.
So, eight months after saying yes to the role of Most Amazing Sister Ever, I am nearly done with the so-called heavy-lifting of the wedding planning and have learned all of the ins, the outs and the sh*t no one tells you you'll have to do when planning the best day of people's lives. No pressure, right?
Flowers Do Not Matter

Ok, that's not entirely true, but the choice of florist doesn't matter and that is a fact, so unless your florist is your mom or BFF from high school, do not @ me. Bottom line is you don't need to pay a glorified gardener thousands of dollars to drape wisteria from the ceiling and throw a few hydrangeas in a mason jar to nail the effect of a luxurious garden party. During this exhausting and grueling process that aged me 30 years pleasant learning experience, I spoke to six florists, who all promised they could deliver on my coveted perfectly imperfect English wildflower vibe, and they weren't lying. My inbox was soon overflowing with beautiful photos of cascading flower boxes, centerpieces, bridal bouquets and greenery, but one thing differentiated them from each other: the price. One florist had the audacity to tell me her starting price is $9,000. I feel like even Kim Kardashian, whose wedding venue was literally built using flowers, would have told that florist to go f*ck herself. Look, I know arranging flowers is an art form, and fellow Whole Foods shoppers who have watched me try to navigate the mixed bouquets know I'm not being sarcastic when I say that, but as long as the flowers are like, alive during the wedding, there's no need for a 6,000% markup. Can I get an AMEN please? Here's how to spot the difference between a florist who wants to make your big day magical, and one who is using you to finance their fine dining habit. If a florist asks you questions about what kind of vibe you want to radiate via the flowers, what color schemes you like, different types of textures you prefer, etc., she/he is here for the right reasons and isn't trying to steal your money. If a florist asks what your budget is before anything else, she/he just wants to find out immediately if you are willing to pay a disgusting amount of money for something you truly don't need, such as the below. 
The Non-Glamorous Vendors Are Important

The most stressful vendor I had to deal with was the one I thought would be the easiest: the rental company. My brother's wedding is going to be at our childhood home, so we are kind of forgoing the inevitable venue drama, but a backyard wedding is not as simple as I thought it would be. Because we grew up on the muggy East Coast, there's going to be a tent (highly recommend sailcloth because it's thick, allows sunlight to stream through, and has a slight pearliness to it), flooring so no one ruins their Louboutins in the grass, lights (cafe lights so it feels like we are partying in Paris instead of Bethesda, Maryland) and, arguably the most important, a bar. Do you know how hard it is to fit all of this sh*t in a backyard? I thought I would just casually send an email to the rental company with the highest ratings on The Knot, have a preliminary call, then hire said company to design and build a beautiful, romantic scene in the place we once watched our dog eat a frog. Not at all how it happened. I spoke to not one, not two, but seven rental companies who each gave me their own slew of bullsh*t as to why they couldn't work with the space provided. Excuse me? My childhood backyard is the place of dreams, so shut your mouth.
Anyway, after 17 phone calls and two site visits with Daryl, the event designer at the winning company, I now know everything about him and am kind of hoping he will just be my date at this point, since we have had more exchanges in the past eight months than I've had with my boyfriend. I know this backyard situation is kind of a unique one, but these kind of non-glamorous issues always take center stage at any wedding, even if it's at a hotel. Side note to prove my point: a family friend was planning a wedding at the Four Seasons in Palm Beach (lol, same), AKA there should be zero mistakes made on the hotel's event planning team because it's the Four f*cking Seasons, but LO AND BEHOLD the idiots who have the nerve to call themselves hotel managers completely forgot about the upcoming wedding and started hotel renovations three weeks before the big day. I'm pretty sure the bride flew to Palm Beach to personally murder the entire hotel staff the day she found out. Everything ended up being fine, since Palm Beach is chock-full of five-star hotels, and the happy couple probably never has to pay for a stay at the Four Seasons ever again. Honestly, I'd take that deal, but my point is that it doesn't matter where your wedding is, because this sh*t is inevitable, and will give you night sweats until the day is done.
You Have to Invite Everyone

Unless you're having a destination wedding on Mars, you are required to invite everyone you've ever met, especially if they are technically family. Do the groom's second cousins twice removed really need to enjoy what will likely be the best reception they've ever attended on my brother's dime? Probably not, but do my parents want to be on the receiving end of passive-aggressive emails from them for the rest of time? Also, probably not. Look, it's highly unlikely that randos like these will actually make it, but invitations aren't free, y'all. It's annoying, but you kind of have to suck it up.
Another issue no one warns about is spatial capacity. No, that's typically not a legit concern if you are getting married in a giant ballroom, but if you aren't one of the family members from Crazy Rich Asians and are getting married in a backyard, barn, brewery, etc., you actually have to limit the number of people invited without limiting the number of invitations actually sent. Math is hard. It is never one's hope that people won't show up to your party, but in the case of weddings, it's kind of the dream. If everyone shows up, guests will be sitting on each other's laps during dinner, throwing elbows on the dance floor, and stirring a big-ass pot of drama at the bar. If your wedding will have more than five people in attendance, it is inevitable that at least some of the people there will have drama with each other and you, the coordinator, will have to play mediator. Fuuuun. Don't know what I'm talking about? Let me paint a picture for you: have you ever witnessed a recently divorced couple forced to exist in the same room? Yeah, not pretty. Add an open bar and a microphone lying around, and you've got yourself a wedding! I am expecting something like that scene from How To Lose a Guy in 10 Days when Andie Anderson grabs the mic and musically attacks Benjamin Barry (again, why?) to the tune of "You're So Vain." Pure gold, and to be expected at any wedding. 
Don't Choose Stupid Favors

Ok, so the thing about most weddings is there is a massive age gap. To clarify, I don't mean that there is a mix of all ages. I mean half of the guests will be young enough to be posting Instagram stories throughout the night and the other half is so old that they use only their pointer fingers to type at a glacially slow pace. Of course, there will also be little kids sprinkled throughout, because we are now at the age when people get pregnant on purpose and bring their spawn to parties. So my point is, you can't choose party favors that alienate half of the guests, like coozies or monogrammed slippers. Think of a gift that universally appeals to everyone, such as food and alcohol in cute packaging. For instance, mini Champagne bottles with a custom label and tiny boxes of cookies, or single stemmed flowers in mercury glass bud vases, or even mini candles and personalized matchboxes. Just please, God, no more succulents, bags of candy, or flip flops. Another cute idea that I stole directly from Friends is to put a few polaroid cameras on each table for guests to play with during the boring beautiful toasts.
Book The Most Expensive Vendors First

Brides tend to rush to BHLDN to lock down the dress like the second they get engaged, but honestly, there are about a million more important things that need to be handled at the onslaught of the engagement that take precedence over the dress. Assuming you aren't a member of the royal family, you have a budget for the wedding, so don't tackle the little things like favors, florals, and the cake first, because you are in for a rude awakening at closing time, when you have to put a gigantic deposit down for the caterers and have no money left. The thing is, everyone needs to eat, and if they are slightly buzzed at dinner time, they will likely eat more than usual and you will have to pay for their drunk munchies in spades. If you run out of money before you get the catering proposal in your inbox, good luck informing your guests that dinner will consist of chicken breast and a single string bean. Unlike the caterers, the smaller vendors, such as the florist and cake baker can be downsized without sacrificing the quality or quantity of the product. Unless you're Blair Waldorf, you don't need to cover every inch of the table in peonies, or have a 17-tiered cake. That doesn't mean the centerpieces will be garbage, it just means they will be full of other beautiful stems that don't cost $20 a pop. Let's be real, no one actually looks at the flowers for more than a few seconds anyway. As far as the cake goes, it literally never tastes good. It tastes more like stale fondant because it's been sitting out for an entire day and isn't actually meant to be enjoyed for purposes other than slamming it in the newlyweds' faces. Feel free to opt for something guests will actually want to shovel into their mouths after hours of sweating it out on the dance floor, like layers of donuts or cupcakes with a legit cake as the top tier. It's delicious and cheap, my friends.
Images: Unsplash (6)
Our Top Wedding Trend Predictions For 2019
Another year, another parade of invitations, registries, and all the bullsh*t that goes with weddings. Weddings are super fun, don't get me wrong. But when you're super #popular and get invited to more than one per month, they quickly become exhausting. The good news, though, is that we've gotten super amazing at spotting trends. We're like J.Lo in The Wedding Planner, minus the crippling loneliness and love-match with Matthew McConaughey.
Here's to hoping 2019 is the year that mason jars and burlap finally eat sh*t and die as acceptable wedding decor. Fingers crossed that boots with wedding dresses becomes a fashion offense so serious it stays on your permanent record. These are the wedding trends that you'll probably see this year, like them or not.
Darkness
Less blush and pastel, more maroon, emerald, and black. 2019 weddings will be more edgy in terms of color than previous years, when we saw light and feminine color overkill. This is 100% grool with us, considering black is all we own and working it into a wedding just feels right. There are tasteful ways to incorporate dark, mature colors without turning it into a goth wedding, and we'll be seeing a lot of this.
"Cheese" Cakes
This one goes out to all the brides, grooms, and wedding guests that couldn't give two sh*ts about wedding cakes. No one eats them, they're crazy expensive, and they very often don't live up to expectations. Those reasons and others could be why we're expecting to see an uptick in "cheese" cakes at weddings this year. We don't mean a multi-tiered NY Style Cheesecake from cousin Vinny's mom. We're talking about a literal tower of cheeses like brie, gouda, and/or gruyere arranged to give off cake vibes. Europeans have been offering cheese courses as dessert for like, ever, and we all know they're better at everything anyway.

Smoke Bombs
Yikes. We've been waiting for, like, a while for something to dethrone sparkler exits at weddings. Word on the street and Internet is that colored smoke bombs will become the go-to for flashy goodbyes at 2019's weddings. Think gender reveal, but more elaborate. I'm literally dying to see the "wedding smoke bomb fails" compilation on YouTube in approximately five months.
Banquet Tables
Banquet tables make guest feel like they're more involved in the reception and wedding action, and they're making a comeback this year. Instead of individual dinner tables that require you to VERY carefully choose who's sitting next to who, banquet tables allow for everyone to be a part of the cool kids' table even if they are, in fact, v lame.

Velvet
Yassss. Velvet has been creeping it's way back from the 80's slowly and surely over the last two years, and 2019 may finally be the time it makes its mark on the wedding industry. Look for velvet smoking jackets on grooms (really), velvet two piece dresses for bridesmaids, velvet ribbons on flowers, and even velvet table runners. If you're the bride, though, be sure to work with specialty linen companies to nail this trend as it can look v tacky when it's done wrong.
Grasses
Eucalyptus, ferns, and roses will never stop being a go-to for flower arches or decor. But in 2019, we'll start to see soft, wild grasses like wheat and pampas utilized more frequently. It goes with the whole trend of bringing neutral, natural beauty to nuptials without a) adding in several thousand for flowers and b) having to get matchy-matchy with your wedding party attire. If it's done right, I'm totally into this.
Natural Beauty
Well, Meghan Markle did something right. Turns out the actress' penchant for very natural makeup on her wedding day has translated pretty well to us common folk. In 2019, there'll be less dark lipstick, crazy stage makeup, and overly intense highlighter adorning brides. Think more soft, pink, and natural-hued lips paired with light smoky eyes for this year.

Obviously, weddings are super personal, and everyone has their own taste, but we all have access to the same sh*t on Pinterest. How are we feeling about these trends? Honestly, I might be excited to start going to weddings again.
Images: Nathan Dumlao / Unsplash; The HK Photo Company / Unsplash; Giphy (2)