8 Hot Olympians On To Root For On Team USA
Every four years, we get the opportunity to turn on the Winter Olympics, watch about three seconds of someone skiing, and then get bored and change the channel to a random RHONY rerun. Luckily for us, the hot Olympians of Team USA make watching slightly more enjoyable considering they're v good-looking. In case you haven't been stalking their Instagrams already, here are the 8 hottest athletes on Team USA this year:
Hot Olympian #1: Gus Kenworthy
Gus Kenworthy is a 26-year-old pro skier who already has over five silver medals in his pocket. Can you please do less? He's also literally so good-looking, so I guess some people really do have it all. He's also gay which is a bummer for the straight women out there, but like, I'll still be watching him. And stalking his Instagram.
Hot Olympian #2: David Chodounsky
David is an alpine skier from Colorado and he's been on the US team for over eight years. He went to Dartmouth and won the NCAA slalom title when he was just a freshman, sooo let's assume he didn't have any *social* trouble. I'm a fan.
Hot Olympian #3: Hakeem Abdul-Saboor
I honestly never even knew bobsledding was a real Olympic sport beyond Cool Runnings, but now it's kinda my fav one. Hakeem Abdul- Saboor (AKA @has_fitness on Insta) is literally so hot and the videos he posts of his gym sessions are literally mind-blowing. I mean, who knew you had to be jacked under all those layers?
Hot Olympian #4: Tim Burke
Great views @SkiWhiteface after a hard bounding session! pic.twitter.com/klOeXILvAI

— Tim Burke (@tb_burke) August 8, 2016
Tim Burke is a biathlete, so yes he has many talents. Before 2017, he was one of only two men in the US to have won a biathlon medal at the world championship. He's already broken a ton of records and he's only in his 30's. Plus, he's married to another biathlete, Andrea Henkel, and the two of them combined have more world cup medals than the average human will ever see.
Hot Olympian #5:  Joey Mantia
This guy makes long track speedskating look good, even though he has to wear those tragic goggles when competing. Joey Mantia has literally been sponsored by every big company, from Under Armour to Comcast. He's obviously playing his cards right. He also owns a cafe in Utah. Talk about a diverse resume.
Hot Olympian #6: Jordan Greenway
UM, apparently this guy is 20 years old so this may be creepy, but like, he's 6 foot 5 and weighs 230 pounds, so he's killing it. Aside from his good looks, it's beyond impressive that he's on the Olympic ice hockey team at this age. Like, my biggest accomplishment at 20 years old was getting into some campus bar without getting carded.
Hot Olympian #7:  Jayson Terdiman
This guy is a luge athlete, which is that sport that looks like grown men are sliding down the mountain on a sled like they're on some water slide at Atlantis. Turns out it's actually a really intense sport and this guy is one of the best in the world. It's basically all about controlled upper body strength, so there's no question he's jacked.
Hot Olympian #8: Jake Pates
Shaun White has been known as the hot snowboarder for some time now, but honestly, Jake Pates may take his place this year. Jake is from Colorado, but he kinda looks like the surfing type that lives in Malibu and has never been to New York. He made the US Rookie team in 2014 and he's been killing it ever since. Plus, his Instagram bio says "FAM FIRST," so like, he's husband material for sure.
Also, Jake doesn't have a sexual harassment scandal brewing so like…there's also that.
Openly Gay Olympian Adam Rippon Won't Meet With Mike Pence Because, Duh
Olympics season is the best because the games are always on at weird hours, which means you get to watch gorgeous, graceful figure skating routines by Adam Rippon on a dive bar TV while you chug vodka cranberries and imagine that the Cardi B song bumping in the background is the actual track he's skating to. No? That's just me? Well, I highly recommend trying it sometime, it's v entertaining.
The most talked about skater on the US team this year is Margot Robbie Adam Rippon, who is competing as the first openly gay American man in the Winter Games. Just this weekend, Skate Bae – as I shall now refer to him – placed third in the Men's Free Skate and helped propel the US Figure Skating Team to a Bronze medal. Rippon is just as popular for his insane skating skills as he is for his hilarious social media presence, and eyebrows that put Cara Delevingne's to shame.

When the White House decided to give possessed-orphan-porcelain-doll Mike Pence the honor of leading the US delegation to the opening ceremony, Rippon threw some major shade at the idea of meeting with him before the Games. "You mean Mike Pence," he scoffed, "the same Mike Pence that funded gay conversion therapy? I'm not buying it."
Conversion therapy is the completely fucked up idea that homosexuality is an "illness" that can be cured with psychological treatment and, in the most extreme cases, electroshock therapy. Pence has been linked to these ideas for years, especially after a statement was posted on his campaign website calling for funding and resources "directed toward those institutions which provide assistance to those seeking to change their sexual behavior." Um, newsflash, there's no such thing as "changing your sexual behavior." Have you never heard Lady Gaga's "Born This Way?" Oh wait, you obviously haven't because you only listen to cassette tapes of Christian Rock until 8pm when Mother* tells you it's time for bed.

*Casual reminder that Mike Pence calls his wife "Mother" and it's fucking weird as shit. 
Last week, USA Today reported that Pence's office was so worried about Rippon's beef with him that they attempted to arrange a private meeting to hash it out. Rippon allegedly kept his word and declined any offer to sit face to face with a man who thinks his gay can be prayed away. Meanwhile, Pence shot down the rumors as "fake news" and said he never reached out to meet with Rippon in the first place.
Pence @ Adam: 

Rippon said he has no interest in meeting with Pence after the Olympics or attending the White House's official celebration for the athletes after they return home, since competing is his top priority, and trying to convince old white men that gay people are people too is not exactly high on the agenda.

In an interview with ABC News, he remarked, "I personally don't have anything to say to Mike Pence. I'm very lucky because legislation that he's pushed hasn't affected my life at all. I spoke out because there are people out there whose lives have been affected by change that he's tried to make. I spoke out for them because right now I have a voice and I think it's really important for me to use it. That's a conversation for them." *Rainbow flags wave dramatically. "Fight Song" plays in the distance. Our new hero rises from the rink like an icy gay phoenix*

In the same interview, when asked how he would celebrate his super impressive performances in Pyeongchang, he responded, "I'm going to go to Target and I'm going to get a bottle of Sauvignon Blanc, Oyster Bay, with the twist top, immediately." He also said that after his routine this weekend, he wanted to ask the judges for a Xanax, so basically this man is all of us, and we must protect him at all costs.

Heads up, you need to keep up with the news. It's not cute anymore. That's why we've created a 5x weekly newsletter called The 'Sup that will explain all the news of the week in a hilarious af way. Because if we weren't laughing, we'd be crying. Sign up for The 'Sup now!
Guess Which Shady Country Just Got Banned From The Olympics
If Breaking Bad taught me anything, it's that cooking meth can make you rich af drugs are very very bad. You would think that an organization such as, oh a National Olympic Committee, would also have a basic understanding that drugs are pretty high on the list of no-no's they hand out to each country before competition, but it looks like Russia may have missed their middle school D.A.R.E. presentation. Yesterday the International Olympic Committee announced that Russia would officially be banned from the 2018 Pyeongchang Winter Olympics due to the country's "systematic manipulation of anti-doping rules." When my mom caught me drinking in high school, she made me go to volleyball practice and run three miles, hungover the next day to teach me a lesson, so honestly the Russians are getting a much lighter punishment IMO.
For over a year, officials have been investigating Russia's use of performance-enhancing drugs in the 2014 Sochi Olympics, and whether the Russian government played a part in covering up their athletes' doping habits. What they found was pretty freaking massive because the punishment will set a very strict example for the IOC's zero bullshit tolerance policy in 2018 and future Olympic games. IOC President Thomas Bach called the state-sponsored coverup an "unprecedented attack on the integrity of the Olympic Games and sport." Dramatic, much? Maybe, but I guess when it comes to the largest international sporting event in the world, people get a little testy about cheating. Go figure.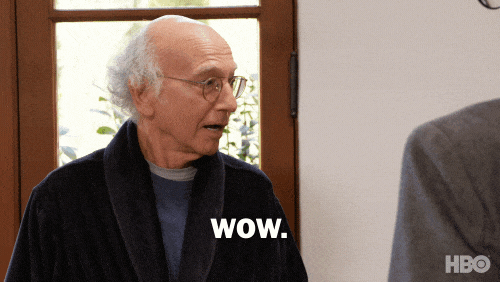 A Russian whistleblower named Grigory Rodchenko tipped off the investigation when he alleged that the Russian government was directly involved in the manipulation of samples and state sponsorship of the Olympic doping process. As a result of this ban, the Russian flag will not appear in any of the Olympic ceremonies, and their national anthem will not be played, which is a big deal since we all found out this year how much people loooove national anthems *cough* takes a knee *cough*

Instead, any Russian athletes who manage to pass a series of thorough drug testing and still wish to compete can only do so under the neutral Olympic flag and be designated as "Olympic Athletes from Russia" (OAR). Considering the only other thing called O.A.R. is that band your dad likes who sings that song about being shattered, they're already in pretty lame company. This also means that Russia will officially go on the record books with zero medals to their name for an entire Olympic season. If Putin wasn't already mad that people are poking around into his communications with the White House, he's going to be really pissed when he can't show off any shiny metal discs to prove that Mother Russia is best most strongest country in whole world.
Other names banned from the Olympics for life include Vitaly Mutko – Deputy Prime Minister of Russia, former Minister of Magic Sport, and chairman of the organizing committee for the 2018 World Cup in Russia – and his former deputy Yuri Nagornykh. 25 Russian athletes were also banned for life after being outed as cheaters, and 11 of Russia's medals from 2014 were stripped away, taking them down the leaderboard from first place to fourth behind Norway, Canada, and the US. I hope our muscular, toned, and not chemically enhanced butts look great from down there. The IOC has also gone full "bitch better have my money," and ordered Russia's Olympic Committee to reimburse the $15 million it cost them to investigate the doping scandal, and help set up the new Independent Testing Authority.

In the most beautiful moment of irony, the Russians unveiled their brand new Olympics uniforms last week, which they will never get to use now that their athletes can only wear neutral colors if they compete independently. Honestly, the IOC is doing them a favor because some of their outfits were truly heinous. That pattern cannot possibly be flattering on anyone. That is the ugliest effing scarf I've ever seen. So not fetch.

Some officials believe that Putin might call for a full boycott of the games and prevent Russian athletes from even competing neutrally, as he has previously said it "would be a humiliation to compete without any national symbols." You seem to know a thing or two about humiliating, don't you, Vlad? LMK when you feel like releasing the pee tape we're all patiently waiting on. In the meantime, do what you want about the Olympics, but don't prevent your honest and sober athletes who have trained hard and have nothing to do with dope-gate let all of their grueling work go to waste. Besides, Pyeongchang happens to be in South Korea, which is a little too close to North Korea for my comfort so like, that would definitely be my main concern if I were you. Have fun grumbling about your steroid-fueled bobsled team – I'll be far away from the crazy man with the nuclear weapons, pouring Schnapps into my hot cocoa and hoping someone eats shit during a triple axel because I'm just bitter that I don't have an athletic bone in my body.

Heads up, you need to keep up with the news. It's not cute anymore. That's why we've created a 5x weekly newsletter called The 'Sup that will explain all the news of the week in a hilarious af way. Because if we weren't laughing, we'd be crying. Sign up for The 'Sup now!