6 Facts You Didn't Know About Your Favorite 2000s Shows
With all the free time we have during this pandemic, so many of us are ripping through TV at a pace production companies can't keep up with. We've binged all the new shows—Tiger King, Too Hot to Handle, Selling Sunset—and we're now reverting back to the shows we loved as teens. Nothing wrong with a little nostalgia, right? I'm talking Gossip Girl, The Hills, Gilmore Girls…the good sh*t.
Given that we've watched these shows from start to finish more times than we'd like to admit, the plot lines, character arcs, outfits, and drama frankly no longer surprise us. Hell, I can quote some of the lines by heart as I watch Blair and Serena fight. 
With that being said, let me bring back an element of surprise for you and give you some fun facts you've never heard before about the shows—everything from BTS drama between cast members to tea on certain people's auditions and more. 
1. 'The Hills'
 The cast provided their own wardrobe and styling.

Adam DiVello, producer of The Hills, revealed that the cast had to supply their own wardrobe during the show. Since this was the time before brand deals and Revolve sponsorships (can't believe such a time period existed), this meant the cast was styling and dressing themselves out of their own pocket. 
DiVello explained this decision in an interview with InStyle, saying "We always wanted the girls to wear their own clothes….What you wear represents who you are. It's an extension of your personality." 
He also disclosed that the cast wasn't provided any on-set hair or makeup either. NGL, I'm annoyed that I have to do my own hair and makeup, and I'm not even on TV—so I can't imagine the cast was too thrilled about that rule. 
So even though the cast ultimately made a sh*t ton of money as the series went on, Heidi Montag revealed that much of her season one looks were thrifted outfits, and Stephanie Pratt said she only hired makeup artists and hair stylists during season three. 
The burning question: is Adam DiVello making the Selling Sunset cast supply their own wardrobe and looks as well? If he is, can someone get me a quote on how much Christine Quinn charges for styling consults? And hair braiding lessons? I need to know.
2. 'How I Met Your Mother'
Neil Patrick Harris was against Britney Spears being cast. 

Remember when Britney Spears had her infamous meltdown in 2007 and was put under a temporary conservatorship ("temporary"…and here we are a decade later…)? Well, the one thing you may have had in common with Britney at the time was that she was watching a lot of How I Met Your Mother. 
She reportedly loved HIMYM so much that, in early 2008, she asked her management team to reach out to the show and see if she could be cast in an episode. The show's creators liked the idea, and gave her a role that was set to appear in a single episode only.
For anyone who's ever seen Britney perform before, here's the surprise we all saw coming: she absolutely SLAYED her performance in that first episode (duh), so the show wrote her into a second.
It wasn't just the show's producers and creators who loved Britney; the viewers did as well. In fact, viewership and ratings went up significantly during the episodes in which she appeared. Despite the healthy bump in numbers, Neil Patrick Harris—who played Barney in the series—was opposed to having celebrity cameos on the show. Although it was nothing against Britney herself, he made it clear that he believed the show didn't need celebrity drop-ins to generate a following. 
My opinion? There's never enough Britney content. If it were up to me, I would have pulled an Oops! I Did It Again, and written her into episode after episode after episode. 
3. 'Gossip Girl'
Leighton Meester and Blake Lively weren't IRL best friends.

Blair and Serena may have been BFF goals on-screen, but apparently they weren't as close off the set of Gossip Girl. So I hate to break it to you, but when you and your sixth-grade bestie pretended to be Blair and Serena, you were kind of modeling your friendship after something that wasn't real. 
Although the off-screen relationship between Leighton Meester (Blair) and Blake Lively (Serena) wasn't as tumultuous as their scripted fighting scenes, it wasn't much different than the relationship you have with that random coworker whose name you can't remember (Is it Christine? Kristina? Didn't she, like, get transferred to another department? Or…maybe she quit?). 
Joshua Safran, a writer for the show, was quoted in Vanity Fair saying, "Blake and Leighton were not friends. They were friendly, but they were not friends like Serena and Blair." He went on to speculate that the reason behind their non-friendship was their differing personalities: "You talk to Blake on a very contemporary level, and she would be like, 'I'm doing this thing tonight. Have you been to this restaurant?' Leighton was very removed and very quiet, and, after her scenes were done, she would wander the stage."
NGL, seems like Leighton circa the Gossip Girl era was more prepared for this pandemic than Lively. 
4. 'Gilmore Girls'
Ryan Gosling was almost cast.

How many hours have you spent watching Gilmore Girls? Upwards of, like, 1,000? Guess what—some of those hours could have been spent staring at Ryan Gosling, who was almost cast in the series. 
At the Gilmore Girls Fan Fest in 2016, the show's casting director, Jami Rudofsky, revealed that she brought in Gosling to audition for a minor role. She'd previously cast him in an independent film, so she knew his work and wanted to bring his seemingly impressive talents over to Gilmore Girls. 
To the misfortune of Gosling stans everywhere, he apparently bombed his audition, and that's why he didn't get the role. UGH, Ryan! We were all rooting for you!
So who was burned worse: the viewers who were robbed of precious Ryan Gosling screentime, or Rudofsky when her casting team was pissed she brought in such a sub-par candidate? Personally, I say us viewers suffered more. 
5. 'One Tree Hill'
Producers wrote Sophia Bush and Chad Michael Murray's IRL breakup into the show.

As a One Tree Hill fan or pop culture junkie, you know all about the fact that Sophia Bush (Brooke) and Chad Michael Murray (Lucas) had an IRL relationship. Sure, their marriage may have lasted longer than Kim Kardashian and Kris Humphries' infamous 72-day union, but it was still over pretty damn quick. 
The couple split in September 2005, five months into the marriage and around the time that season three of One Tree Hill was airing. 
The tea? Bush has recently come out and publicly exposed the show's producers for exploiting her and Murray's breakup to stir up interest in the show. She claims they did everything from discussing it on set to writing it into the story lines to even running ads about it on TV. 
TBH, this makes them look like assholes. A girl needs to deal with her breakup the proper way—privately and/or with her friends, wearing pizza-stained sweats, and eating pint after pint after pint of ice cream. 
And, unfortunately, the exploitation didn't stop there. Bush was quoted on Dax Shepard's podcast, saying, " made practice of taking advantage of people's personal lives. Not just for me and for my ex—for other actors on the show who would share as you do when you get close to people. Deeply personal things that were happening in their lives and they would wind up in story lines."
Soooo…were those producers trying to build a resume so they could apply for The Bachelor? That type of real-life romantic drama belongs on reality dating shows, not scripted teen dramas. 
6. 'Lizzie McGuire'
Hilary Duff beat out Lindsay Lohan for the part of Lizzie because of outfit choices. 

Hundreds of girls, including Lindsay Lohan, had reportedly auditioned for the role of Lizzie McGuire. So why was Hilary Duff—who wasn't a household name at the time like Lohan—cast over the Parent Trap star? Apparently, it was because of Duff's style and outfit choices. 
Okay, that's probably not the only reason she was cast, but it made her stand out according to Rich Ross, president of Disney Entertainment at the time: "When we were casting Lizzie McGuire, we called her in four times. She wasn't doing anything wrong. She just wore such great outfits, and we wanted to see what she'd come in with next."
So I guess when my college professor said to "dress for the job we want", that was good advice? If I had paid more attention to his interview tips, then maybe I wouldn't be stuck living at home with my parents.
Don't miss out on any pop culture or entertainment news. Subscribe to our weekly newsletter here. 
Images: Everett Collection / Shutterstock.com; Giphy (6)
5 Stars From The 2000s That Have Normal Jobs Now
Friends, we have officially almost made it to 2020. Taylor Swift's self-titled debut album came out 13 years ago. Justin Bieber is married. Eminem's daughter Hailie graduated from college in 2018 and has almost 2 million followers on Instagram. We. are. old. And it's days like today, as I furiously Google where I can get discount botox, that I get nostalgic for my youth. It was a simpler time, a time when I could paper my walls with the cover of Tiger Beat and dream of making out with Shane West and being as cool as Lindsay Lohan. And this nostalgia got me thinking, what ever happened to my favorite stars of the 2000s? I mean, we know what happened to people like Lindsay Lohan (attempting to run a beach club, hanging out with a shady prince), and Amanda Bynes (mental breakdown, design school, another mental breakdown). But what happened to the ones that went on to have normal jobs? Let's find out! 
1. Dylan Sprouse
Dylan Sprouse is, of course, the identical twin brother of Jughead Jones, and one half of the iconic duo that relentlessly demanded Adam Sandler play them the Kangaroo song. He also lived the suite life of Zack and Cody, but apparently was not saddled with Ross Gellar as his fictional father (that was only Cole). Small mercies. Cole continues to act steadily on the CW's most bonkers show, Riverdale, but Dylan has decided to take a different path in his life. And I don't just mean professionally trolling his brother on Instagram. Dylan co-founded the All-Wise Meadery, New York's first full production meadery located in Brooklyn, because of course. Sooooo that's just a bar, right? Will I be murdered on-site by a man with a handlebar mustache the moment I enter Williamsburg for writing that? 
The All-Wise Meadery website tells me that mead is also known as "honey wine" and is the oldest alcoholic drink known to man. Huh. I thought that was Bud Light. It also goes on to explain that, "It was upon graduation in 2015 that Sprouse realized his true passion for brewing, having spent the better part of his college career experimenting with different mead formulations and perfecting his recipes in the confines of the dorm rooms." OKAY. Just because you mixed Kool-Aid with vodka in a garbage can for a house party and called it Jungle Juice does not make you a mead-ologist, Dylan. Needless to say, I am entirely skeptical of this mead, would never spend a dime on it, and will absolutely be going next weekend. Who's with me?! Great, you can pay. 
2. Jonathan Bennett
I'm baaaack @Flywheel Larchmont tomorrow with my NEW TIME of 7pm!! Go grab a bike it's Wednesday. (yes you can wear pink) ready to inspire!

— Jonathan Bennett (@JonathanBennett) March 11, 2014
Aaron Samuels may look sexy with his hair pushed back, but have you seen how sexy he looks dripping in sweat and wearing bike shorts? Yeah me either, but for a while back in 2013-14 you could have if you attended a Flywheel class in LA. According to Huffpo, Jonathan strove to "bring out the best" in all his riders. How sweet! I've only ever been verbally abused to the point of tears by spin instructors, which is apparently NOT enough to file a police report, according to the detective who threatened to sue me for wasting his time. Can you move to New York, please, Jonathan? I took 911 off my speed dial, I promise!
It looks like Jonathan no longer teaches spin (nice spin instructors finish last and all that, I'm sure) and is back to getting paid to act. I know this because I have seen him in multiple Hallmark Channel movies I have saved on my DVR. You go, Glen Coco! 
3. Erik von Detten
If I was forced to pick a childhood crush that was not Devon Sawa,  it would have to be Erik von Detten. I mean, could you get any sexier than Brink?! (Other than Casper or Junior Floyd or Scott Wormer, obviously). Erik was the epitome of a hot California guy, right up to his douchey turn in The Princess Diaries. It was all *chef's kiss* perfect.
What has happened to this golden boy who shined so bright, you ask? Well, I have some very bad, terrible, horrible, no good news. He is happily married and just had a baby girl this past May. His wife and daughter are incredibly cute and adorably coordinated for Halloween and obviously I hate them. Oh, and I forgot this was supposed to be a job update article and not me lamenting over my lost loves. So, here it is. Erik works in sales now. HAPPY?!
4. Nikki Blonsky
We all know Nikki as the star of Hairspray, the movie where she danced her way into our hearts, and more importantly, Zac Efron's heart. Zac Efron's beautifully coiffed, seductive, perfectly chiseled heart. Where was I? Oh yes, after Hairspray, Nikki found a few more roles, but nothing quite at the level that Hairspray was. She revealed in 2017 a profile with OUT that she would never consciously take a step away from the industry, but, that doesn't mean she hasn't pursued other things. For a while, she went back home to Long Island and worked in a hair salon while waiting for her next acting job to come around. Gotta get that bread (are the kids still saying that these days?). Even people who had John Travolta in drag play their mother in a major motion picture have bills to pay. Nikki still has some small roles to this day, and continues to pay tribute to her iconic character. She's also randomly become iconic f0r her Cameo videos, because 2019.
5. Teddy Dunn

This update is basically for me and It's Britney, Betch, which is totally fine, because as we always tell each other after 1.5 bottles of wine, we're the only ones who matter anyway. Teddy Dunn played Duncan Kane on two seasons of Veronica Mars, and I guess was scarred by the fact that he was a part of the greatest incest plot twist of all time (take that, Riverdale!), because he barely acted after leaving the show. I think he made a guest appearance on Gilmore Girls as the son of one of Emily's rich friends, but we're too deep in this very long article for me to attempt to confirm the accuracy of anything my brain is telling my fingers to type. Recently, Teddy gave an interview to TV Guide, saying he didn't realize that the acting business was going to be quite a "business," and left to pursue a law degree at Boston College. He now works as a law associate at a firm in New York. Who knew the donut had it in him! BRB while I find his company, charm my way past security, and convince him to go to Dylan Sprouse's meadery with me. 
And those are just a few of my favorite 2000s stars that have normal jobs now! Welcome to the real world, celebrities, you're gonna hate it. 
Images: allwisemeadery, angelavondetten, nikkiblonsky/Instagram; jonathanbennett/Twitter
5 Episodes Of 'Sex And The City' That Are Now Cringeworthy
We all love Sex and the City, or at the very least, love to hate Sex and the City. I mean, the better half of the twenty- and thirty-somethings in New York moved here because of the inspiration Carrie Bradshaw and her crew of Manolo Blahnik-clad misfits gave us. We've all sat around with our gals and gays deciding who's the Samantha (always the slutty one that has two glasses of Prosecco and starts announcing "I'm such a Samantha!") the Miranda (the smart one) the Carrie (me… I'm the Carrie, always) and finally the poor, sad soul that gets labeled the Charlotte. If you've ever worked serving tables and had someone order a hot water with lemon, you can blame Sex and the City. I always did. 

Here's the thing about shows from the past: they rarely stand up to today's standards of quality, comedy, and most importantly, political correctness or even personal morals. Sex and the City is no exception. Even when I watched the show in its entirety seven years ago, there were moments that made me wonder how they got away with some of the sh*t they did at the time. The show ran from 1998-2004, arguably a great time for television, but also a time before it was customary for us to question the things on TV that made us uncomfortable, offended, or simply confused. While there are many a "joke" that would now be considered to be um…in poor taste…these are five episodes that made me say "Uh…oh no, no, you can't say stuff like that anymore!"
5. Season 2, Episode 12 "La Douleur Exquise" – Stanford's Big Moment
It's supposed to be New York in the late 90s/early 2000s, and the LGBTQ+ representation is lacking. Carrie's gay BFF Stanford is the most visible gay character on the show, with a whopping 27 episodes out of the 94 that make up the series. 27 episodes sounds pretty good, until you watch them all and realize that most of the time Stanford is just dropping by to make a little quip, call himself a queeny bitch, and then sashay offscreen like me leaving a party the second the open bar ends.

In this particular episode, Big is out of town so Carrie has time to kill, so we're granted a little glimpse into Stanford's dating life. The scene is set: Carrie and Stanford chain-smoking cigarettes inside the apartment, tossing back pink cocktails and trading tea back and forth. (If you don't know what Tea is, it's like gossip—catch an episode of Rupaul's Drag Race every now and then.) Stanford takes a sip of his cosmo and reveals to Carrie that he's been dating—cyber dating, he says wearily. "I have cyber sex on the internet. My name is Rick9Plus. Rick9Plus, how sad is that. So, I've been chatting with this guy and now he wants to meet and I don't know if I should." Carrie, as any good friend should, asks what Stanford knows about him. "His name's BigTool4you. He seems hot, it's exciting, and I haven't good sex since before Cats was on Broadway." Well he seems hot and says he has a big dick, and in gay world that's like scoring a doctor who also has his law degree, an apartment in Paris, and family money out the ass! Only like…gay guys also want to score a doctor who has his law degree, an apartment in Paris, and family money out the ass, you know? Big dicks don't pay the college loans and credit card debt!

Now, do a lot of gay guys have anonymous sex on the internet? Yes. Of course they do. More than most straight people I know, my gay friends have sex a lot. I mean, I don't, because I'm riddled with anxiety and self-doubt, but my friends who are blessed with anxiety-free brains, or a good Xanax prescription, do. Here's the thing though, they don't only have anonymous sex. Growing up I didn't really know any gay people, like, at all, so the only gay men I was exposed to were the ones on TV having wild sex in dungeons, insulting everyone around them, generally being rude to each other, and never really having any kind of traditional life. Maybe Sex and the City should've reconstructed the way gay men were seen on screen, instead of reinforcing those pre-existing stereotypes. But maybe I'm just being a hysterical homo! You know us! Drama, drama, drama!
Stanford does end up meeting with "BigTool4U," very romantically at an underwear party at an after-hours club in Chelsea, and they share a very special moment where he touches the waistband on Stanford's tighty-whities. Ah, just like a modern day Gone With The Wind.  We never hear from "BigTool4U" again in any other episodes, and Stanford never mentions how their torrid love affair ended, but hey, they were only the most popular and talked-about TV show on HBO at the time, they must've just not had the budget to further invest in gay representation!

4. Season 3, Episode 5 "No Ifs, Ands Or Butts" – Samantha Tackles Racism (Not)
It's no secret that Sex and the City was completely lacking in diversity. Lacking in the sense that it didn't exist like, at all. Almost every single episode, one of the girls is dating or having sex with a guest star or two who's only there for one episode. During the entire series, the girls date three people of color. Maria, from the episode where Samantha "tries out" being a lesbian (lol), Dr. Robert Leeds, played by Blair Underwood, who is the go-to defense answer when someone comments on the lack of representation on the show, and then there's Chivon.

We're introduced to Chivon through his sister, Adeena, a restaurateur acquaintance of Samantha's who also happens to be a woman of color. Chivon and Samantha immediately click, and after a few jokes about how smooth and hot he is, sprinkled in with a couple of nuggets of information about how successful he is from Adeena, the girls start potentially the first dialogue about race on the show…and it's all bad. After Samantha insists she's not using "black talk," she's using "sex talk," Charlotte corrects her, "it's African-American talk," Samantha fires back with, "I don't see color, I see conquests," to which Carrie replies, "talk about affirmative action!" I mean… holy sh*t, what? At this point we're only five minutes into the episode. Buckle in kids, it's gonna be a real f*cked-up ride!

As the episode goes on, Samantha ends up dating Chivon, and here is where it gets interesting. When Adeena realizes that her friend Samantha is dating her brother, not only f*cking him, she is very unhappy. "I don't like you seeing my brother, I don't approve. I'm sure you're a very nice person but you're white, and I have a problem with my brother getting serious with a white woman. I'm never going to approve and my approval means a lot to my brother." Samantha is aghast at Adeena's response and immediately takes it to the girls, who begin discussing "his big black cock." Miranda slyly comments, "don't you mean big African-American cock?" SO MUCH IS HAPPENING HERE AND IT'S SO BAD. The first and only time we're going to discuss racism in the show is racism AGAINST Samantha!? No, God, please no.

When Samantha refuses to break up with Chivon and shows up to a club with him they bump into Adeena, where sh*t really hits the fan. She yells at Samantha that no matter how many "Jennifer Lopez dresses" she owns she'll never be with her brother. Samantha makes some comments that made me shrink into my couch, before she struts off, only to get her hair grabbed by Adeena, leading them into fist fighting in the club.

Again, this is one of the only woman of color to ever be on the show, certainly the only one with an actual story line, and she's portrayed as violent, closed-minded, and is literally called a loud-mouthed bitch by Carrie in the narration??? NO. NO, Sex and the City, just….no.
3. Season 4, Episode 11 "Coulda, Woulda, Shoulda" – Roosters & Transgendered People??
When this episode opened with crowing roosters waking up Carrie, I connected. I've literally lived in apartments in New York where my rich neighbors with too much money to burn owned chickens and roosters and kept them on their veranda. It's New York, people are insane. Just this week I saw a man walking down 6th Avenue with a snake wrapped around his neck and an old woman with a parrot on her shoulder shopping at Trader Joe's. Only Carrie doesn't just rant about how annoying the roosters are, but also how annoying a group of transgender sex workers that are supposed to work the street outside Samantha's meatpacking district apartment are! Oh, but also they're not described as transgender sex workers, we're introduced to them through Carrie's narration as follows: "There they were, Samantha's friendly neighborhood pre-op, transsexual hookers. Half-man, half-woman, totally annoying." Tasteful, Carr!

There's so much wrong with this. Imagine Zendaya on Euphoria referring to a group of people as transsexual hookers and it not immediately trending on Twitter. Remember, this is the level SATC was at at the time. The episode goes on with Samantha meeting the girls for breakfast the next morning, where she just digs her ignorant grave deeper. "I'm paying a fortune to live in a neighborhood that's trendy by day and tranny by night." Poor, sweet, dumb Charlotte is confused. "Tranny?" She asks. "Transsexuals. Chicks with dicks! Boobs on top, balls down below!?" Samantha answers. "I don't get the appeal there," Miranda comments before Samantha babbles some bulls*t about pseudo-straight guys from New Jersey and then they all laugh maniacally like Regina George bullying Katy Heron.

Transgender is defined as someone who identifies differently than their biological gender, while transsexual is someone who physically transitions from one gender to another. You know what they have in common? They don't like to be called f*cking trannies! Maybe if we weren't all growing up watching women who inspired a cosmo-and-scooped-out-bagel movement talk so negatively about a vulnerable minority community, we'd be ordering less hot waters with lemon and caring more about basic human rights?
Samantha decides to go down and make friends with the girls, all of whom are women of color, so…yeah, the only women of color in this episode are sex workers referred to as "tranny hookers." How many rounds of people did this script go through? A lot of people read those words and thought "yes! go for it!!" After Samantha "politely" asks them to quiet down, they agree to move down the block, only to be thanked by Carrie's pesky little narration: "Samantha always knew how to get her way with men, even if they were half women." Again, this isn't the craft services lunch of the day! These are words heard by millions of people tuning in each week, and for years after. Like, think about it a little!
In classic Sex and the City fashion, everything wraps up into a little messed-up bow when Samatha invites the transgender sex workers to a rooftop BBQ and Carrie says things like "I need to see you twirl, sista!" at the woman of color they've been talking sh*t about the entire episode, and they all snap their fingers at her joyously. Personally, I want to see this episode rebooted with these three fierce-ass transgender sex workers teaching Samantha and Carrie a thing or two about ignorance while wearing better shoes than them.

2. Season 3, Episode 4 "Boy Girl, Boy Girl…" – Bisexuality Apparently Doesn't Exist
People mostly remember this episode because it guest stars that guy I only know as Rachel's hot assistant Tag from Friends, and of course Alanis Morissette, but it's also the episode where Carrie discusses bisexuality and Miranda cries about being too masculine in her relationship, which is a whole different can of worms I can't even delve into.

Tag and Carrie go on a date to an ice skating rink (barf, literally never) while skating around and swigging Jim Beam from a flask, which I respect. Tag inexplicably calls Carrie "Carrigan" before listing all of his exes, ending with a guy named Mark. *Scandalous!* We immediately cut to the girls going in on their first serving of granola and berries of the day, and Carrie announces she's dating a bisexual. Samantha chimes in: "I'm a try sexual, I'll try anything once!" lol Samantha, l o l. Carrie reluctantly admits that yes, she does have a serious problem with his bisexuality, but he's just such a good kisser! "I'm not even sure bisexuality exists, I think it's just a layover on the way to gay town!"
Carrie, the authority on all things LGBTQ+, proclaims as a pride flag rises from the mist behind her. Charlotte, the resident conservative, makes her opinion known, "I'm very into labels, gay, straight, pick a side and stay there!" Miranda tosses in her two cents—"stop kissing him"—before they all scatter away to deal with their urgent $8,000/month apartments and Yves Saint Laurent bags. As Miranda leaves the screen, I wonder if Cynthia Nixon, real-life-out-lesbian-turned-politician, ever stopped for a second and was like, "wait you guys I have to tell you something!" Ah, the eighth world wonder.

At a fancy new club Carrie, makes her concerns known to Tag. "You're not gay?" she asks. *eyeroll* They end up in bed together, where Carrie starts throwing hypothetical situations at him: "So like..if there was a very beautiful girl on the street, and on the other side was a really good looking man…" He cuts her off and tells her it's not about sex, just about the person, before they have sex for hours. (Also like, sidenote: I  just want to remind you that he is very hot. This has nothing to do with what I'm talking about, but he is very hot.)
Eventually Carrie goes to a party with Tag and his friends, one of whom is Alanis Morissette, and describes the party as a "pupu plater of sexual orientation" before they all play spin the bottle like it's a cast party after a high school production of Anything Goes. Carrie spins the bottle and it lands on Alanis Morissette, and you oughta know it's going to be a messy situation. Isn't it ironic that Carrie kissing Alanis Morissette is what makes her run away from the party with one one hand in her pocket and the other smoking a cigarette, never t0 see Tag again? (Did you get all of those Alanis Morissette puns?? I deserve a f*cking Pulitzer.) There's literally no wrap up, Carrie just says "that was the last time I ever saw him, I took my old fart ass home." For the record, and I shouldn't even have to say this: bisexuality exists, Sex and the City doesn't know how to accurately portray any character that isn't an upper-class white woman, Tag is super hot, and Alanis Morissette's Jagged Little Pill album is still amazing.

 1. Season 3, Episode 2 "Politically Erect" – Voting is Stupid
Nobody is looking to Sex and the City for political guidance. If the show were to take place today I would be terrified to learn who each of the girls would've voted for in 2016, but let's face it, it would've probably been an overall disappointment. Speaking of disappointments, this episode starts with Carrie dating a hot silver fox who's running for comptroller. Naturally, she refuses to wear his pin out in the open, and instead hides its under a godawful flower pin. Carrie and the girls are all soon dining al fresco, discussing politics in fur coats. The conversation goes as follows:
Charlotte: I can't believe you're dating a politician, you're not even registered to vote!
Carrie: It's the undecideds they're really after.
Samantha: I totally get it, not only is he good looking, but he's got the power thing going for him. It's gotta be a turn-on.
Carrie: Oh yeah, I'm dating a potential comptroller, it's hot.
Charlotte: I want to help out with the campaign.
Miranda: Since when are you interested in politics?
Charlotte: Always. It's a really great way to meet men! And with Carrie by our side we can just get to meet the inner circle, and all the really interesting donors.
Miranda: By interesting men, she means single and rich.
Carrie: Guys, he's not running for President.
Samantha: Oh he should! I'd vote for him, he's really cute.
Miranda: So?
Samantha: I always vote for candidates according to their looks.
Carrie: I base my decision on the swimsuit competition.
Samantha: The country runs better with a good looking man in the White House!
The conversation goes on pretty much like that, Carrie saying one-off jokes while letting it be known that politics are stupid, Miranda making little remarks that remind us she's the smartest one of the group, but not smart enough to actually bring up the issue that Carrie's not registered to vote, Samantha talking about how hot JFK was, Charlotte discussing how she wants to date a hot politician—just the usual stuff! Carrie takes the girls to some political event and reminds them to vote for her politician boyfriend. Miranda asks why they're voting for him, and Carrie lists some bullsh*t reasons before giggling and saying "it's because I'm sleeping with him!" Samantha announces she doesn't believe in the Republican Party or the Democratic Party, she just believes in parties—just typical party convo. After more jokes about how he should be elected comptroller because he's hot, the whole politics storyline fizzles out. The comptroller-to-be asks Carrie to pee on him before breaking up with her because his campaign manager tells him dating a sex columnist is a bad look. Which is really the most believable thing about the episode.
Listen, I'm very aware that politics don't have to be a part of everything, but a little mention of how voting is important wouldn't have hurt anyone. If a show can inspire so many people to move to New York and convince their parents to pay for their overpriced apartments then it probably could've inspired some of those same people to vote, ya know?

Am I going to stop watching Sex and the City? Unfortunately, no. I'll probably make more comments on how f*cked up things are on the show, but I'll still sit there while the next episode auto-plays. There's nothing we can change about the media of the past, but at least now we can look at it with a different set of eyes. In 2019, I think we're all a little better at holding TV shows accountable. Also…just like…vote? 
Images: HBO (2); Giphy (14)
The Definitive Ranking Of Mary-Kate & Ashley Movies
Happy birthday to our favorite child stars-turned-unhappy-fashionistas, Mary-Kate and Ashley Olsen! Its hard to imagine a time without Mary-Kate and Ashley's iconic twinitude (mostly because they are four years older than me), which is why, in honor of their birthday(s), we are ranking the Mary-Kate and Ashley movies from "made for TV movie heaven" to "omg I can't believe I let this take up space on the DVR for so long."
First, some parameters. While researching this vital piece, I realized that Mary-Kate and Ashley Olsen are two of the most prolific filmmakers of the modern era. They have been in literally dozens of movies, many of which came out in the same year. I would ask myself how two young children did all this shit, but their stardom corresponds exactly with the rise in childhood Adderall prescriptions, so you do the math there. It would be impossible for me to rank all of their films, mainly because I haven't seen them all. No human has. Not even Mary-Kate and Ashley. For this ranking, we're excluding the entire Mary-Kate and Ashley detective series—that would require its own ranking, which I'll get to once I'm done re-watching them all instead of fulfilling any of my adult responsibilities. We're also excluding their 2003 film The Challenge, in which Mary-Kate and Ashley go to Mexico to be on a reality TV quiz show, because I haven't seen it and frankly did not know it existed. You live and you learn.
1. 'Passport to Paris' (1999)
What beautiful soul do we have to thank for Passport to Paris? All of the MK & A traveling romance flicks date back to this one, and it is the best. I mean, what 90s girl can forget where she was the moment she first saw Michele and Jean pull up on their vespas to whisk the twins off on a Parisian adventure? Passport to Paris is iconic (Note: I *will* use the word "iconic" 100 times throughout this article) for many reasons, mainly because it kicks off the "Mary-Kate and Ashley go abroad to get boyfriends" series, which is arguably their best series of movies in their entire career. Honestly, I await the day when Passport to Paris is finally added to the Criterion Collection, alongside lesser films like 12 Angry Men and Boyhood.
The Plot: 13-year-old twins Melany and Allyson go to Paris for spring break. That is literally the plot.
The Boys: What to say about Michele and Jean that has not already been said? Did I know boys could be named Michele in France? No. Was I about it? Of course. Jean and Michele collectively have one personality trait: they are the proud owners of a vespa. Also being French. Honestly, at 13, that's all you need to fall in love.
The Looks: We call this hair the Mary Kate and Ashley classic:
2. 'Billboard Dad' (1998)
Billboard Dad is not a part of the foreign boyfriend series, but it is somehow still very good. Like, when you think of Mary-Kate and Ashley films, you think Billboard Dad. Sadly, this movie no longer holds up in the age of dating apps and Hinge profiles. Nowadays, all MK & A would have to do to get their dad a date is set up a dating profile that says he has a stable job and is over 6 feet tall. Then the women would just come to him.
The Plot: If you don't remember the plot of Billboard Dad, what was your childhood? Billboard Dad (not to be confused with Three Billboards) is about identical twins Emily and Tess, who want their sad widowed dad to get a girlfriend already, so they put up a billboard on Sunset Blvd asking women to date him. (Note: Many Mary-Kate and Ashley movies feature dead/widowed parents. Not sure why.) Why is it not immediately removed by city officials? No idea. Anyway, it works.
The Boys: This pre-dates when Mary-Kate and Ashley were issued a romantic partner for every movie, so the only boys are Ryan, a 12-year-old wannabe badass with a denim jacket and an ear piercing, and Cody, proud owner of a bucket hat. The guys are mostly friends, though, if I recall correctly (which there is a very good chance I do not). That said, now that I am older I see clearly that their father, Max (portrayed by Scandal's Tom Amandes) is zaddy.

The Looks: More iconic (there it is again) hair and fashion lewks from MK & A here. TBH the fact that we saw this movie and didn't know that they were headed into the fashion industry is on us. I mean, look at this:

The sheer number of butterfly clips that appear in this film are enough to send my 10-year-old self into a fit of hysterics that can only be cured by an immediate and extensive trip to Limited Too.
3. 'It Takes Two' (1995)
It Takes Two is an outlier in the Mary Kate and Ashley franchises, because we're actually supposed to believe that their characters are not related, they just look a lot alike. What? Despite this literally unbelievable plot point, It Takes Two manages to be good, mostly because of the presence of Kirstie Alley, who America has literally never deserved.
The Plot: Okay so this one actually requires a lot more explaining than the traditional "twins travel to X country to find boyfriends and make mischief" plotline of 90% of their movies. This movie is basically The Parent Trap except the girls aren't related and the stakes are way way higher. Rich girl Alyssa (Ashley) meets sad orphan Amanda (Mary-Kate) by chance and become friends because they look alike (literally the basis of every sorority). Turns out Amanda is about to be adopted by a family called the Butkises (pronounced "Butt Kisses") who are known for "collecting children".  What Amanda really wants is for her dope social worker, Kirstie Alley, to adopt her, but Kirstie isn't allowed because she is poor and doesn't have a husband. The two of them then switch places so that Amanda can experience being rich, and Alyssa can experience…going to camp. Anyway, hilarity ensues and at the end the rich dad gets married to the poor social worker and they adopt Amanda and they all live happily ever after.
The Boys: There are no boys in this movie. In fact, the only love interest of any kind in this movie is Steve Guttenberg which is, frankly, unacceptable.
The Looks: Mary-Kate and Ashley are still in their "cute kid" phase here, but the way the costumer chose to show the difference between "rich girl" and "orphan" is…dare I say?…iconic.
4. 'Winning London' (2001)
Ah yes, the last good Mary-Kate and Ashley movie. I remember it well. Winning London is probably responsible for so many teen girls joining Model UN thinking it'd be a good way to meet hot foreign guys, only to find out it's mostly just a bunch of Hermione Grangers and guys with social anxiety. Sigh. What a waste of a semester…
The Plot: Overachiever Chloe and her chill sister Riley travel to London for Model UN, only to find that their usual country (China) is taken, meaning they're going to have to represent…LONDON ITSELF!?! Can they get their delegation together in time for the big competition and find boyfriends along the way? You fuckin' know it.
The boys: Winning London, objectively, has some of the cutest boys of all the Mary-Kate and Ashley movies, but also they're the only ones who look somewhat adult so that could be coloring my recollection. Mary-Kate/Chloe ends up with James Browning, who is British and therefore, attractive. Also his dad is like, a Lord or some shit. Riley/Ashley spends the time where she's supposed to be studying trying to get her longtime crush Brian to notice her. He eventually does and they kiss in an air duct, after which he says "woah what just happened?" and she says "we just kissed in an air duct." This scene made a huge impression on me.
The Looks: The fashion and hair choices in Winning London are so wonderfully insane. I can't believe this is what we all aspired to look like. What are these pants? 2001 was weird.

5. 'Our Lips Are Sealed' (2000)
Our Lips Are Sealed  takes the "foreign boyfriends" series to Australia. TBH, I'm surprised it took this long to get the twins into a Witness Protection Program plotline. Seems like a pretty obvious fit for them.
The Plot: Maddie and Abby are two gossipy teens who just happen to witness a museum robbery and are sent into the Witness Protection Program. They are so gossipy that they accidentally tell people they're in the Witness Protection Program everywhere they go, until they are finally banished to the remote and desolate continent of Australia. Poor them. Anyway, there's a running joke in this one where the bad guy's name is "Hachew" and whenever he says it someone says "bless you" which is peak Mary-Kate and Ashley humor.
The Boys: I distinctly remember being disappointed by the boys in this movie. Like, this hair is a no from me, even in the early 2000s. I don't care if they have jet skis. There is no amount of Aussie accent that can fix the fact that these two look like feet. I know that they're children, but it's true. The one on the left looks like an old man. Hard pass.

 The Looks: The looks, TBH, are Our Lips Are Sealed's saving grace. I mean, the matching color-block dresses paired with the traditional MK&A pin straight spike-bob? I. Con. Ic.

6. 'To Grandmother's House We Go' (1992)
Had to include this movie because it was literally the first really Mary-Kate and Ashley movie but, other than that, it's a total snooze. I mean, the girls are cute and all, but can their cuteness carry an entire movie? Okay, so the answer to that is yes but, I still prefer them as teens.
The Plot: Twin sisters/naughty children Sarah and Julie overhear their mom talking shit about them and decide to run away to their grandmother's house for Christmas, and they get a lot farther than two unaccompanied twin toddlers ever should. The mom's name in this is Rhonda, and she's a "work-obsessed divorcee" because it is 1992 and every divorced woman is a workaholic shrew named Rhonda who can't take care of her kids.
The Boys: No boyfriends seeing as the girls are like, five years old in this. Rhonda does have a love interest named Eddie who is a delivery man that "doesn't like kids" but succumbs to Mary-Kate and Ashley's overwhelming cuteness and becomes the dad Evil Work Witch Rhonda so selfishly denied them by having a job.
The Looks: This movie predates Mary-Kate and Ashley as fashionistas, so it's mostly just cute Christmasy kids clothes. Boring.
7. 'Switching Goals' (1999)
This movie is about soccer, which is strike one. I also thought that this was the one with Kirstie Alley in it, but it's not, and that is disappointing. They should have put Kirstie Alley in it. They should put Kirstie Alley in everything.
The Plot: This is the typical tomboy vs. girly-girl dynamic we'll come to see again and again in Mary-Kate and Ashley films. So sad that in the 90s we didn't have athleisure yet to teach us that all women can be interested in athletics. Emma (Ashley) is very good at makeup and bad at soccer. Sam is very good at soccer, but bad at boys. The twins will continue to play out this exact dynamic over and over again for years until for some reason they don't want to do movies anymore and decide to wear black and date old guys instead. Also, this movie is only good if you are into soccer, which I am not, and I am in charge of this ranking, so there you go.
The boys: The boys in this are named "Sam" and "Richie". They are approximately 10 years old, and I do not feel comfortable commenting on their level of attractiveness.
The looks: They mostly just wear soccer uniforms for this one. Lame.
8. 'Holiday In The Sun' (2001)
Despite some pretty stellar casting (Megan Fox and Julian from One Tree Hill) Holiday in the Sun is just like, meh. Dare I say Holiday in the Sun is a poor man's Our Lips Are Sealed? I do. I do dare.
The Plot: Madison and Alex, initially pissed that they're not going to Hawaii, are whisked away to an all-inclusive resort in the Bahamas and try to make it work. Sadly, Megan Fox is also at the resort and she is a major bitch. Also they run into two men smuggling stolen artifacts? Honestly, I'm confused.
The Boys: There are actually THREE boys in this one, which is, IMHO, too many boys. Why change up the two boy/two girl formula? Why throw in this third boy? We don't need Scott and Jordan AND Griffen! That's madness! Sheer madness! This film is chaos.
The Looks: Mary-Kate and Ashley are brining the chunky highlight realness in this film, but Megan Fox is the true fashion star. She also drops a lot of snarky one-liners and like, when someone asks her "what's up?" and she says "not my temperature," which doesn't really make sense but it still somehow cool. Anyway, a moment of silence for this shirt/choker/lip gloss combo.
9. 'How The West Was Fun' (1994)
Please put me down as a "no" for any and all films that take place on a "dude ranch." This movie also features dead parents and it's like…why? Why do there always have to be dead parents? Can't twins have fun with living parents? IDGI.
The Plot: Jessica and Suzy are living in Philly with their dad when they receive a letter from their dead mom's godmother inviting them to come live on a dude ranch. They go to the dude ranch and meet a horse named Lightning. This movie is literally boring.
The Boys: There are no love interests in this movie, but there is a very questionably racist Native American character named George Tailfeathers and some old douchebag named Bart Gafooly who wants to turn the dude ranch into a theme park. They should have let him, but whatever.
The Looks: Once again, it's a no from me.
10. 'New York Minute' (2004)
Oh god, what to say about New York Minute? This is the beginning of the end for Mary-Kate and Ashley's film career. You can tell their hearts just aren't in it anymore. The desire to acquire a black trench coat and a nicotine addiction is overpowering them. You can see it in their cold, dead eyes.
The Plot: You can tell they knew the franchise was dying here because they go back to basics: Mary-Kate and Ashley are an over-achiever and a chill "punk rocker" who never see eye to eye. Their mom is dead. They take an exotic vacation from their hometown of Long Island all the way to New York City, where they are followed by a school truant officer who shockingly believes that the two of them should go to school. Eugene Levy is the most notable character in this movie. There is also a dog named Reinaldo.
The Boys: Okay so there is a love interest in this one, his name is Trey and he is a Senator's son played by none other than DEAN FORESTER of Gilmore Girls. Sadly, he is not enough to save this doomed flick, even though they basically imply he bangs both the twins.
The Looks: I will let this speak for itself:
I would like to end this ranking by saying that one time when I first moved to New York I saw Mary-Kate and Ashley dressed in identical black trench coats sharing the same cigarette on a side street in SoHo. We made eye contact and they gave me a look that said, "If you try to talk to us we'll fucking kill you," so I said nothing. The end.
Images Via: Giphy (8), IMDB (4)
Claire's Declared Bankruptcy So You Can No Longer Buy This Stuff
It might not surprise you to learn that the jewelry chain that served as the #1 training ground for pre-teen shoplifters has fallen on hard times. Yep. Pour out your tiny tube of sticky lipgloss and hang up your unnecessarily complicated headbands because Claire's declared bankruptcy on Monday. A moment of silence for all the 13-year-old hooligans who will never have an opportunity to steal bows from this sacred space, and thoughts and prayers to all those 8-year-olds who won't have the experience of getting their earlobe infected pierced by one of their teenage employees. Claire's declared bankruptcy this week, following in the footsteps of Toys R Us who filed for bankruptcy just last week. Now if you'll excuse me, I need to make funeral arrangements for my childhood.
Sadly, it's not a surprise to see Claire's go, given the fact that you can buy their entire inventory and then some in one drunken Amazon binge. Their departure leaves so many questions. Who will pierce our children's ears now? What will happen to The Icing? Luckily, Claire's is apparently "confident" it will survive the bankruptcy, and has no plans to close stores for now.
Even still, now seems like as good a time as any to walk down memory lane by ranking some of their most iconic products. Just thinking about them makes me want to eat 700 calories worth of Auntie Anne's.

When my children grow old, remind me to tell them about a beautiful time in American history when young girls tied up their hair with…more hair. Seriously, who among us didn't wake up one night in elementary school, see one of these on the floor, and lose our shit before we realized it wasn't a rat. There were so many versions of this – braids , clip-ins, headbands with detachable bangs. Claire's was any pre-teen's one stop shop for a ponytail that says, "I'm  flammable."
Jessica Simpson's Edible Beauty Line
lol ya'll remember when jessica simpson didn't know what tuna was and thought ppl would want to eat their perfumes? shit was crazy… pic.twitter.com/ZSQD6UTbrV

— Alise Morales (@AliseNavidad) April 7, 2017
Remind me again, friends, to tell my children about a wonderful time when an angel by the name of Jessica Simpson got it into her head that what people really wanted was to be able to eat their own body lotion, and thus Jessica Simpson's Dessert Beauty was born. While I don't know anyone who actually owned Jessica's edible perfume line, I do remember stopping into Claire's occasionally to see what it tasted like. Yes, I do know that is extremely gross.
Sadly, Dessert Beauty died after being sued, not for trying to tell kids eating perfume was okay, but for not sharing enough of their profits with their manufacturer. RIP Dessert Beauty. Hopefully you're buried in a plot next to Claire's.
Elaborate Earrings
After having your ear stabbed by one of their half-stoned employees, one of the best parts of Claire's was picking out the earrings that would then infect adorn your newly pierced lobe. If I recall correctly, Claire's would sell you approximately one thousand versions of the same stud earrings for $1. And once that ear healed, Claire's was the #1 place in the world to buy full pound blocks of plastic to dangle from your head on any occasion. Would these stretch your earlobe out and hurt be the end of the day? Sure. Would they look fucking amazing on picture day? You bet.
And once you got to your more rebellious stage, Claire's had everything you needed to glow-up that belly button ring you got one summer while your mom was out of town.
Glittery Lipgloss

If you wanted to buy an assortment of glittery lip glosses shaped as various animals, there was no better place than Claire's. Any girl who was anyone in early 2000s middle school had at least 400 of these floating around in her backpack, and anyone who didn't give you a whole handful of them on your birthday wasn't a real friend. TBH I probably still have at least 5 of these if I look hard enough.
Just The Most Random Shit Imaginable

Without Claire's, where will our nation's pre-teens buy $5 boots with weird fringe that are low-key made of cardboard? What about a tie-dyed owl plushie, or a face lotion that is also shaped like a panda? WHERE WILL GEN Y FIND THESE ESSENTIAL ITEMS? I'm shook…
RIP Claire's. I'll always remember you fondly.
Heads up, you need to keep up with the news. It's not cute anymore. That's why we've created a 5x weekly newsletter called The 'Sup that will explain all the news of the week in a hilarious af way. Because if we weren't laughing, we'd be crying. Sign up for The 'Sup now!
What Your AIM Screen Name Says About The Type Of Awkward Middle Schooler You Were
A few weeks ago, Toys 'R' Us declared bankruptcy and we all thought, "Okay so my childhood is officially dead." Now, I regret to inform you that your middle school years are also dead, because AIM is shutting down after 20 years of faithful service. Shocked to find out that AIM is still a thing? Same. But also like, nooooo don't go! Anyone who was anyone in seventh grade had AIM—unless you had MSN Messenger, aka the Android of messaging apps—and it was where all the juiciest shit went down. Seriously. Raise your hand if you ever had a "boyfriend" who you solely communicated with on AIM and never spoke to IRL. *Raises both hands and feet*
Important AIM features included: 1) your buddy profile, which you could use to shout-out your friends and post cryptic song lyrics so people would know you are sad and give you attention, 2) away messages, which you could use to tell people you were briefly leaving your computer (this was before we took our computers with us everywhere), and, most importantly, 3) your screen name. Creating your screen name, obviously, was an enormous life decision. Right up there with where you're going to college and what cool accessories you should get for your locker. So what did your first screen name say about your middle school self? In honor of AIM, we investigate:
Sports Related Screen Name – You're Basic
Ex: SoccerGurl787
You're 14 years old and lack a personality, so when it comes to creating a cute nickname that represents you, you went with a very simple formula: thing your mom makes you do + your gender + your birthday. You were probably also a baby prostitute an avid Abercrombie + Fitch shopper, and may or may not have a Juicy tracksuit or two in your closet. Uggs: yes. Opinions: no. That's how you rolled in middle school. Hopefully that's changed, but I doubt it.

Song Lyrics/Band Name – You Were An Emo Kid
Ex: FallOutGurlXXX
Cue the teen angst. Anyone with a band/music related screen name back in the day wanted you to know two things: They shop at Hot Topic, and they will someday go on a healthy dose of Prozac (hi!). You're mad at your mom for…something. You're not sure what, but you're fucking sick of it! You can't wait until she goes out of town so you can dye your hair black, and you often draw big Xs on your hands to show people you "go to shows" or whatever. You have a book of poetry somewhere in your backpack, definitely favor Seth Cohen to Ryan Atwood, and will bankrupt your parents on a tiny New England liberal arts college at some point in your future.

Alternating Upper And Lower Case – You're Annoying AF
Ex: iLoVeMyCaT212
Oh good Lord. You're one of those 14-year-olds who hasn't been diagnosed with ADD yet so you're just popping off at literally all times. Your teachers are constantly pissed at you, and your friends know to get decaffeinated soda for any sleepovers you may be invited to. You're probably one of those people who spent 10 hours decorating every inch of their lockers, trapper keepers, and backpacks, and the guidance counselor was genuinely worried you were the world's youngest crackhead. You will eventually be prescribed Adderall and become a dealer functional member of society.

Pun/Word Play – You're Some Kind Of Genius Or Something
Ex: I can't think of one. I'm not good at puns.
Damn. It was 2005 but you were living in 2025. You saw the writing on the wall about where screen names were going, and locked down a cool pun/play on your name early. Now that same screen name is still your handle on Twitter, Insta, and Snapchat. You won the screen name game, and are probably my boss or something now.

Just Your Name – Psychopath
Ex: PatrickBateman5
Any child who is given the option to represent themselves in any way possible and just chooses their own name is a future psycho and should be treated with extreme caution. That's some serial killer shit. You seriously couldn't think of a SINGLE defining feature about yourself other than the name your parents gave you at birth? Is that because you're boring, or because your interests included things like harming animals? Serious question. Get help.

A Definitive Ranking Of Early 2000s MTV Shows
Early 2000s MTV was television at its finest. I know there are people that love the vintage shit where it was all about music, and then millennials will bitch about how great Teen Mom is because it opened their eyes to the epidemic of teen pregnancy in trailer parks across America, but like, none of that holds a fucking candle to the days of Real World, The Hills and My Super Sweet Sixteen. It was our first taste of reality TV besides shit like Survivor and American Idol, and we wanted to be exactly like everyone on these shows, even if they were trashy and/or douchey af. There are people who say that Netflix and other streaming services have brought us to the age of "peak TV," but anyone who had the pleasure of watching Sammi and Ronnie in their first season knows that we reached "peak TV" long ago. That's why we're ranking our fave MTV shows from our youth by the only metric that matters: betchiness. Also because like, it's better than focusing on whatever tf is going on today.
10. 'Jersey Shore'
Don't get me wrong, I fucking live for a weekend-long marathon of GTL, bar brawls and Sammi Sweetheart screaming Rahhhnnn at least seven times an episode, but like, this group of guidos and the Jersey Shore in general is so not betchy. They wore shit from… Fuck, idk where you buy shit like that because I would never, but y'all know what I'm talking about. It all looked like it came from the back room at the airbrush T-shirt store they "worked" in. They had a duck land line for fuck's sake. Funny, but not betchy.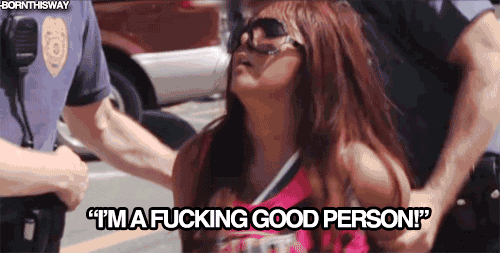 9. All Of The Dating Shows
Looking back on it, all of these shows were beyond fucked up. We think going on Tinder and Bumble is bad? Try having a fuckboy judge whether or not you're worth his time by going on a date with your mom. Dating in the early 2000s was absolute savage. There was Next, where possible datees sat on a bus together and the main suitor just said "next" after five minutes if they were bored or thought you were ugly; Date My Mom, which is self-explanatory I hope; Room Raiders so pervy dudes everywhere could judge high school girls by their underwear drawer and women could use black light technology to see exactly how much men ejaculate on stuff; and my personal fave, Parental Control, where parents who hated their kid's S.O. forced them to go on dates with other people and then they watched WITH THE BOYFRIEND OR GIRLFRIEND. I'm shook just thinking about it. Anyway, these were fun to watch, but like, if you need to go on one of these wack-ass shows to find love, you def can't sit with us.

8. 'Real World'
Real World is basically the OG reality show. If you're anything like me, Real World was the first show you watched behind your parents' backs because they didn't want you turn into an alcoholic thot like all the girls on there. Understandable. The show was entertaining af, mainly because it was a bunch of semi-hot strangers who lived together and therefore ended up fucking, almost killing each other, or saying something racist. Sometimes all three. Naturally. It was fine and we all loved it, but everyone on it was legit trash and was either forgettable or went on to compete on Road Rules or The Challenge aka is now just a desperate middle-aged fame whore. No fucking thanks.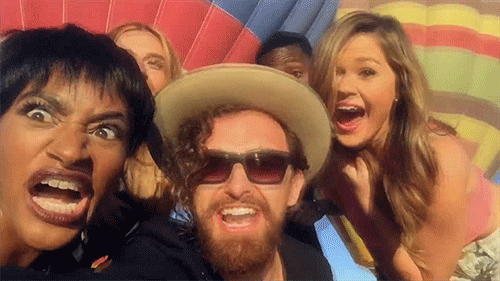 7. 'Two-A-Days'
Ahhh… The classic tale of the state-winning high school football team and their undying love for every girl on the cheerleading squad. It was pretty much just MTV capitalizing off all of us being obsessed with Friday Night Lights by giving us a way more boring real life version. I loved it at the time because I could like, relate and shit, but now it's just meh. Football captain Alex and cheerleading captain Kristin were a cute couple and all, but I would rather exercise than watch people do sports. And that's serious.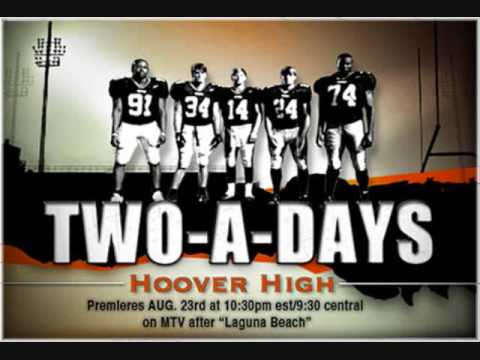 6. 'Cribs'
Who doesn't want to look in celebrities' houses and see all the tacky shit new money can buy? Hopefully no one because that shit is entertaining. It gains betch points because the whole premise is touring v expensive mansions, but loses points because there's no drama. Show me an episode of Taylor Swift's "pad" as they liked to call it and have Katy Perry or like, any of the other billion people who hate her throw a glass of wine in her face. Now that's a damn show. We need to get Andy Cohen on this, asap.

5. 'My Super Sweet 16'
It's a fucking miracle I didn't turn into a legit terror because of this show. Or maybe I did, idk. Ask my mom. But despite them being the fucking worst, these spoiled af teens were betchy. They knew what they wanted and got it. Even if it was a six figure birthday party. I specifically remember one with two girls who had Sex and the City drag queens and Three 6 Mafia performed. Like, that's legit af. But god, everyone was so annoying.

4. 'Laguna Beach'
Let's have a moment of silence for the first time we met Lauren Conrad… Okay enough of that. Who would have thought an overly bleached blonde teen that obsessed over a guy who friend zoned her for the BSCB would end up being our life idol? But here we are. There was the perfect mix of nice guys, mean girls, and people in the middle we'd actually wanna hang out with and I may or may not have tried to convince my parents to move to the real O.C. more than once. A lot like Two-A-Days, MTV just took a popular TV drama (The O.C., fucking duh) and turned it into a less exciting reality show. I mean, Laguna Beach was great, but no one OD'd in TJ or anything.

3. '8th & Ocean'
This is def one of the most underrated, forgotten MTV shows of all time. Beautiful people in a beautiful place with a decent amount of drama? I'm in. We watched really really ridiculously good looking models live together and fight about bookings and who was hotter. Riveting. There were the twins from the astigmatism commercial, the innocent new girl, the heartthrob and some more people who were there but irrelevant. In fact, is there anyway we can make this happen now? With like Gigi, Kendall, Bella, and the likes? God, I should be in television.

2. 'The City'
This show could have slid into the number one spot because of head betch Olivia Palermo herself. Was she the mean girl who treated nicey-nice Whitney like shit while they worked at DVF? Sure. But welcome to NYC, bitch. You're not in L.A. anymore. It's cutthroat af. On The City, we watched Whitney go off on her own and stop being in Lauren's less qualified but still more successful shadow. She hung with models, worked in fashion, got a scruffy boyfriend in a band, pretty much your usual basic new to New York betch starter kit. But we love Whitney and New York. And we really really love Olivia Palermo.

1. 'The Hills'
Fucking duh. Lauren Conrad went from back burner betch to HBIC in like one fucking year. Sure, there was the whole Jason Wahler, giving up Paris to live with your bf at the beach thing, but we're gonna pretend season 1 didn't happen. We naively believed that Lauren was actually an intern at Teen Vogue and that she and Brody were soul mates and that she really did coincidentally meet a hot, already mic'd girl at the pool of her apartment. Were we stupid? Yeah. But The Hills gave us Lauren Conrad 2.0, one of the betchiest of all betches.
TBT: Embarrassing Beauty Trends You Were Obsessed With In The '00s
The 2000's were a dark time. The iPhone wasn't around until much later in the decade. The economy collapsed. Holy shit, 9/11 happened. I almost forgot about that one. Aaliyah died. (RIP Aaliyah.) Flip flops were really popular. Things were especially bleak, however, in the beauty department. The goal in the '00s was to make yourself look as innocent and as slutty as possible. The aesthetic was "Baby Prostitute" meets "Bratz" meets "Emma, fourth season of Degrassi wherein she contracts throat gonorrhea."

What I'm saying is, everyone had a tough time with their overall style during this decade. Maybe we were all too busy getting used to the internet and the early stages of social media (AIM), maybe we couldn't be bothered to do anything but memorize the lyrics to "Ignition Remix," maybe we were spending too much time at Blockbuster. Tough to pin it down.
Anyway, here are some of the most embarrassing beauty trends that ruled the '00s.