Kacey Musgraves Had Fans Share Their Cringey AIM Screen Names & We're Dead
I'd be lying to you if I said I didn't spend a solid four years of my preteen life sitting on my family's desktop computer waiting for my crush to sign on to AIM. I made sure my away message always said something cool like, "~*PaRtYiNg w/ mY gUrLz… HiT the CeLLie~*" even if it was 4pm on a Thursday and I didn't actually have a ~cellie~ for anyone to call. Not to mention I was 10 f*cking years old.
Even better than my desperate-for-attention away messages was my screen name: XxXDoLLFace017XxX. I don't know why the X's were necessary (why did we make our screen names sound like porn star names?) and I'm pretty sure over-plucked brows and braces would've been a better way to describe my face, but I digress. I clearly was just a delusional weirdo with way too much time on my hands and a slow AF dial-up modem. 
But I wasn't the only one.
Everybody's favorite country queen, Kasey Musgraves, has reminded me that I'm in good (albeit embarrassing) company when it comes to cringeworthy AIM screen names. The singer's Twitter page is funny as hell, and is essentially like an explosion of her beautiful yet random thoughts organized on one feed. So I wasn't exactly surprised when she asked the Twitterverse to reminisce about their AIM screen names, even though it most definitely opened up the door to my childhood anxiety. (Will send you the therapy bill laterz, Kace!)
At 2:22am on Monday, Kacey tweeted this, as you do when you can't sleep because you're deep in an anxiety spiral of all the embarrassing things you did as a kid:
what was your AIM name?

— K A C E Y M U S G R A V E S (@KaceyMusgraves) July 22, 2019
And just like that, thousands of tweets poured in filled with shame and regret. I'm going to round up some of the best/worst submissions because honestly I could use an ego boost after being forced to remember that I was XxXDoLLfAcE017XxX. 
hannahmontanarocz

— kyptain america (@WTFisup_kyle) July 22, 2019
When HannahMontanaRocks is already taken, you have to get creative.
Blingbling87431 pic.twitter.com/yF8JLGca0Y

— Bash ??‍♂️ (@setrocs929) July 22, 2019
If we're talking about a bedazzled flip phone, then yes, this one works. 
beachbabexo17

but really I was a 12 year old tall, pale, overweight average girl who wore a button up oxford shirt and skort everyday to a private episcopalian middle school and was obsessed with Harry Potter and watching the x-files ?

— ? (@iliketaffeta) July 22, 2019
I've never seen a beach babe who wore a skort. 
So I've always been a horrible speller. Wanted lilsweety6388, but silly me made it lilsweaty6388. cc: @dear_ashley88

— Julie (@Jules6388) July 22, 2019
How's it going today? Lil sweaty, how about you? (But also, this girl was lightyears ahead of the "it's called fashion sweaty, look it up" meme, so I respect it.)
HollabackGRL50 at 10 years old

— Alex Alley (@__JuicyA) July 22, 2019
Gwen would be so proud. 
CookDLover which was named after my cat Cookie Dough but my dad wanted me to change because he said it sounded too much like cock lover

— sweat daddy (@callmedgoodz) July 22, 2019
TBH, I think Dad was right about this one.
EmoKid9362

— ??️‍? (@scene_destroyer) July 22, 2019
Wait, but if you call yourself emo, doesn't that negate the emo? *stares out window in eyeliner* 
I remember going over to my ex house. Using her computer to send out resumes and her ID was something crazy like bigbootyrican! Spelling was a bit different and yes I was embarrassed! Lesson learned, never use someone computer to send messages out!

— Mind Games (@Mingomovement) July 22, 2019
Okay, but who the f*ck sends out resumes through AIM? 
magicstick715

I hate my gd middle school self

— Alex Smith ?? (@hiimalexsmith) July 22, 2019
As if any of us knew that the song was about a powerful dick. 
Nutsicle843 I'm beyond not proud

— Austin Goatchin ? EDCO (@gingerwomp) July 22, 2019
It's OK, we're all here to learn from our mistakes. 
Puffthedragon.

I didn't do drugs. I just liked puff the magic dragon. But suddenly I was known as the druggie at school. Which was a step up from loser so I took it.

— Alicia Reese (@Roxymoxi) July 22, 2019
I think we're all losers in this situation, actually.
Vuittonblonde11 and I didn't even own a Louis Vuitton :)))))

— audrionna hayes (@audriseyah) July 22, 2019
In her defense, TargetPurseBlonde doesn't have the same ring to it.
BadBoy4Ever9987

If that doesn't make you cringe then I'm not sure what will.

— Jabs (@Vanhelsingjr4) July 22, 2019
I wonder if he's still a bad boy to this day.
Omg mine was blinksync18 because I loved blink and *NSYNC lmao

— melaniemorgann (@melaniemorgann) July 22, 2019
When you can't choose between two names so you awkwardly force them together.
Hollisterprep292 ?

— RAE (@NicholleRae) July 22, 2019
*Buys one Hollister T-shirt. Immediately changes screen name.*
I'm a little mad that Kacey Musgraves didn't drop her own AIM name, but there responses are good enough. There are thousands more where these came from, and honestly, I'll probably spend all day on Twitter laughing at them. Good thing I don't have any work to get done or anything! Drop your AIM name in the comments so we can all be old together.
Images: Shutterstock; Kaceymusgraves, wtfisup_kyle, setrocs929, iliketaffeta, jules6388, __juicya, callmedgoodz, scene_destroyer, mingomovement, hiimalexsmith, gingerwomp, roxymoxi, audriseyah, vanhelsingjr4, melaniemorgann, nichollerae / Twitter
The Disney Princesses Ranked By Their Real Housewife Alter Egos
If you were a child in 90s, hell if you were ever a child at all, you were fucking obsessed with Disney princesses. They're beautiful. They're rich. They're in love. Some of them are kinda smart. Everything young betches dream of growing up to be. But that was like, 20 years ago. What tf are all these princesses doing now? If I had to guess, they're probs drunk fighting at a charity auction or dinner party, a lot like the Real Housewives. I feel like Snow White would be a total lush these days.
Instead of you spending hours trying to decipher which princess grew up to be which wife, we've done it for you. They even have their own taglines. You're welcome.
Cinderella aka Nene Leakes

Why: While Cinderella was at her stepmom's house doing a shit ton of chores, Nene was on the pole, stripping for a dollar. Sure, it started out a little rough but look at them now. Nene's starred in a handful of TV and Broadway shows, and Cinderella is hands down the most famous of all the princesses. Started from the bottom, now we're here.

Tagline: Whoever said diamonds were a girl's best friend never owned a pair of glass Louboutins.
Snow White aka Erika Jayne

Why: A lot like Erika Jayne, Snow White doesn't go anywhere without her squad. The dwarves may spend their days mining and tidying the house, but by night, they're a full-on glam team that helps keep Snow looking fierce. If Erika Jayne will fly her posse of stylists and makeup artists to Dubai for a girls trip, you can bet Snow, an heiress to the thrown for Christ's sake, would do the same.

Tagline: I'll eat apples, but I prefer Champagne.
Belle aka Heather Dubrow

Why: Heather's castmates constantly make fun of her for being "fancy pants," which in OC terms means you have class. Belle goes through the same thing in her hometown, where all the locals think she's a fucking weirdo because she likes books and wants to build The Belle Center For Kids Who Can't Read Good And Wanna Learn To Do Other Stuff Good Too. Both Belle and Heather are also fans of diamonds in the rough when it comes to men. Belle's bf was a hairy beast when they first met, but after a few weeks with Belle, he turned into a really hot prince. Terry Dubrow, on the other hand, was probs a total nerd, but now he's like, the world's richest plastic surgeon. And Belle and Heather look exactly alike. This one was easy af.

Tagline: They say behind every good man there's a great woman. Behind a great man there's me.
Jasmine aka Lisa Vanderpump

Why: Out of all the princesses Jasmine seems the richest. Probs because she's a Middle Eastern princess and that oil money is no fucking joke. Why does this make her like Lisa Vanderpump? Because LVP has more money than God and Donald Trump combined, that's why. Jasmine also has a pet tiger, and with all of Lisa's swans and miniature horses and shit, it's only a matter of time before a deadly, endangered cat is added to the mix.

Tagline: Pet tigers and magic carpet rides might seem extravagant, but that's just me living my truth.
Ariel aka Tamra Judge

Why: In the past couple seasons, Tamra has gotten annoying AF about health and exercise. She opened a gym, won't shut up about working out and even competes in fitness contests. Lol, k. While Ariel hasn't hit the competition circuit quite yet, she does insist on wearing a bathing suit all fucking day to show off her perfect bod. She's the princess you don't wanna eat pizza around.

Tagline: If you think my life is easy, try swimming a mile in my shell bikini.
Pocahontas aka Bethenny Frankel

Why: Both Pocahontas and Bethenny are boss-ass bitches who know how to get what they want. If Bethenny thinks you're being a hoe and wants to let you know about it in the Berkshires, she'll do it. If Pocahontas wants to hook up with a English dude even though his friends are trying to kill her family and her dad said not to, she'll do it. Plus, they both have huge boobs for how skinny they are. Lucky betches.

Tagline: Paint me in whatever light you want. I'll just keep painting with all the colors of the wind.
Aurora aka Melissa Gorga

Why: This season, Melissa decided she wanted to open a clothing boutique despite the fact that she has no design and/or business experience whatsoever. #HousewivesProbs. Aurora tried to do the same thing once but ended up pricking her finger on a spindle because she didn't know how to use it. She was so embarrassed, she blamed the whole thing on Maleficent and played the damsel card so her fuckboy would finally commit. Speaking of fuckboys. Sounds a lot like Melissa's husband, Joe.

Tagline: I used to sleep through life. Now I'm living the dream.
Mulan aka Teresa Giudice

Why: Back in the day, it was illegal for women in China to fight for their country. Seems archaic and stupid, but it was the law. A law Mulan broke and got caught for. Same shit happened to Teresa. The big difference is Mulan ended up getting pardoned because she saved the entire country from Shan Yu and the Huns, while Teresa ended up doing hard time. Either way, they both brought dishonor to the family.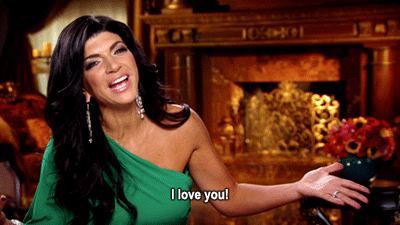 Tagline: If an avalanche can't take me down, what makes you think you can?
Rapunzel aka Kyle Richards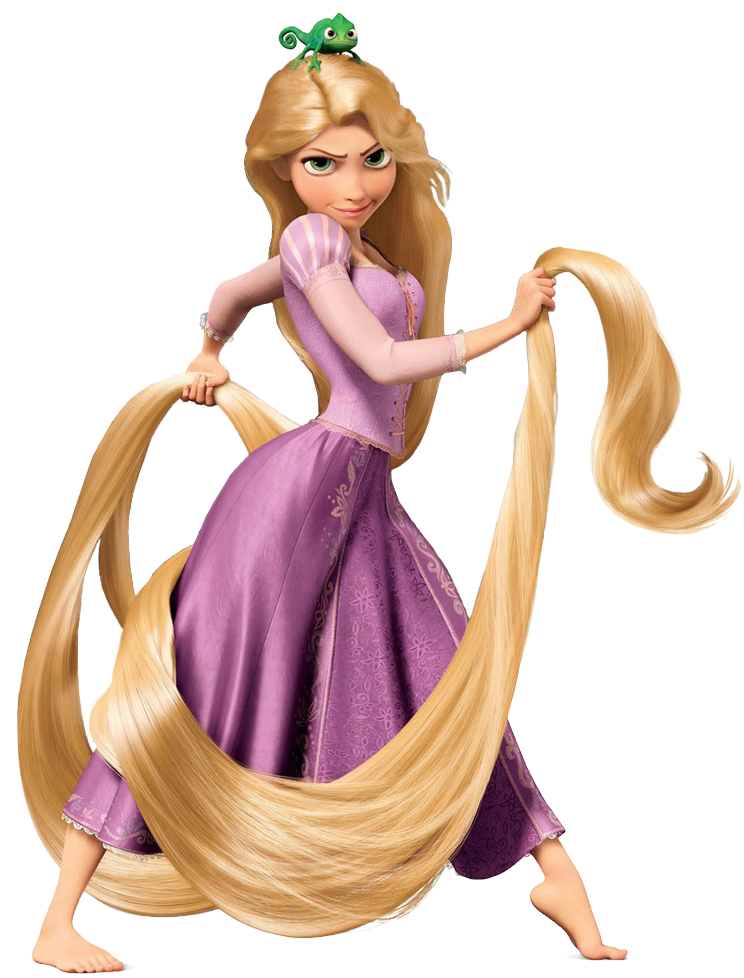 Why: The hair. There is no other reason because no other reason is needed.

Tagline: If you're jealous of my castle, just wait till you see my hair.
Tiana aka Kandi Burruss

Why: In a world of housewives who think they have vocal talent, Kandi is actually a really amazing singer and songwriter. All the princesses are pretty good. It's part of the job. But Tiana wipes the floor with all of them when it comes to carrying a tune. Sorry, Cinderella. Kandi and Tiana also seem to be in semi-healthy relationships. Unlike some of her fellow princesses, Tiana took the time to get to know and fall in love with Naveen before, ya know, committing her whole fucking life to him. Kandi and her bae, Todd, seem pretty normal by Bravo standards.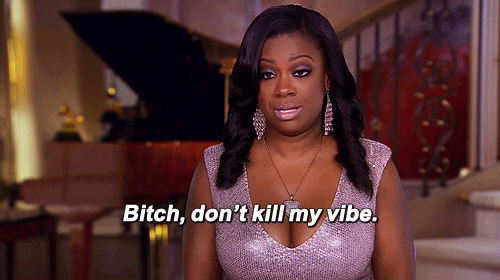 Tagline: I was a girl then I was a frog and now I'm a princess. What I'll be next is anybody's guess.
Elsa aka Carole Radziwill

Why: We call them all Disney princesses, but that's not 100% true because Elsa isn't a princess. She's a fucking snow queen. Carole can relate because she's not just rich and successful like her fellow wives. Her late husband was a Polish prince and nephew to JFK and Jackie, so like, kind of a BFD. Carole is the closest thing to monarchy New York has (sorry, Anna Wintour. You're not royalty) and Manhattan is cold af.

Tagline: Some people will tell you I'm a cold-hearted bitch. You should listen.