The Most Important Underrated Moments Of Taylor Swift's Decade
Love her or hate her, you can't deny that Taylor Swift has had a pretty iconic decade. Today, she turns 30, which surprised me at first, but then I remembered that being born in 1989 is like, a major part of her image. We've followed along with Taylor's life since she was a teenager, so I guess this should make me feel old, but really I'm just taking this as an opportunity to reflect. Not on like, my personal growth or some boring sh*t like that, but on all the amazing moments Taylor has given us this decade.
It might sound like I'm sucking up to Taylor here, but I don't just mean "amazing moments" like her winning awards and selling a bunch of albums. I mean all the petty, passive-aggressive, and cringeworthy moments that only Taylor Alison Swift could possibly have created. My personal relationship with Taylor has come a long way in the last 10 years, so it's time to take a walk down memory lane. Here are all the best Taylor Swift moments that you might have forgotten about in the past decade.
The Kanye Phone Call
Kim exposing the phone call between Kanye and Taylor about his line in Famous. RT to save a life pic.twitter.com/FLBkEXkJTZ

— claire 🌻 (@ohaiclaireee) July 18, 2016
Okay, so no one has really forgotten about Taylor's decade-long feud with Kanye, but this one specific moment felt a pivotal moment in our pop culture history. After Taylor Swift publicly called out Kanye West for his lyric about having sex with her in his song "Famous", Kim Kardashian defended her husband by releasing a video of Kanye calling Taylor to get her approval before the song ever came out. It was the Snapchat story heard around the world, and it re-ignited one of the biggest celebrity feuds ever.
In response to the video, Taylor clarified that she was actually angry about the use of the word "bitch" to describe her, and that she would very much like to excluded from this narrative. Her lawyers also reportedly sent Kim and Kanye a letter demanding that they destroy the video, which, as you can see from the video embedded above, was too little, too late. Taylor then went on to release an entire album inspired by Kanye being mean to her, and it's fair to say that they'll probably never truly get along. God, I love Kim for being messy and posting this video.
The Time She Was (Allegedly) In A Box
Taylor Swift has reportedly been carried out of her house in this massive suitcase https://t.co/iIeamTRfFM pic.twitter.com/bdmZyIKIsB

— SPIN 1038 (@spin1038) July 17, 2017
This is a deep cut from the Taylor Swift vault, but I felt it was vital to include. Back in 2017, paparazzi service Splash News published a bunch of photos with the caption "Taylor Swift being transported in a huge suitcase from her Tribeca apartment into her truck." They later retracted the caption, saying that it wasn't verified, but a huge rumor had been born nonetheless. We've never gotten confirmation one way or the other, but I personally 100% believe this to be true. If you asked me which celebrity would make people carry her inside a giant case to avoid photographers, it would absolutely be Taylor Swift.
We'll probably never know for sure whether Taylor is inside the box, but we got a major clue last year, when Zayn mentioned in a British Vogue interview that Taylor "was traveling around in a suitcase." SEE?!! Say what you will about this theory, but it's basically confirmed in my mind.
The Scarf
As if the box mystery wasn't compelling enough, let's move onto another legendary mystery about Taylor Swift's life: the infamous scarf. In her 2012 song "All Too Well" Taylor sings about her relationship with Jake Gyllenhaal, which you also may have forgotten about. The song is masterfully written, but there's one lyric that fans couldn't stop thinking about: "I left my scarf there at your sister's house, and you've still got it in your drawer even now."
For years, people fixated on this scarf, and whether or not Jake (or Maggie) Gyllenhaal knew its whereabouts. Then, in 2017, the pop culture gods smiled down on us, and Andy Cohen asked Maggie about the scarf when she appeared on Watch What Happens Live!. Maggie said that people always ask her about it, but had no idea about what the song was actually referencing. She did say, though, that "it's possible." Case closed, Maggie Gyllenhaal has Taylor Swift's scarf somewhere.
No It's Becky
If you know anything about Taylor Swift, you know she's always been a Tumblr girl at heart. She prefers a petty text post to a Notes App apology any day, and she's also not afraid to troll the good people of Tumblr. To understand this story, we have to go back to a vintage Tumblr meme:

God, I loved Tumblr. This whole post is iconic, but "no its becky" literally needs to be carved on my grave. This post made its way around Tumblr for a few years, and then in 2014, it reached a peak. Taylor Swift stepped out in New York wearing a T-shirt that said, and I cannot make this up, "no its becky."
PEOPLE IN NYC WILL BE CONFUSED THATS BECKY OKAY NOT TAYLOR SWIFT SHES BECKY pic.twitter.com/o566D7fPo1

— chels (@taylorspurr) September 25, 2014
Tumblr, and the internet as a whole, obviously ate this sh*t up, and I have to hand it to Taylor. This was really an epic moment in pop culture, and it proved that despite being annoying sometimes, she really does have a sense of humor.
The Tom Hiddleston Relationship
Is there anything more cringeworthy in Taylor Swift's history than her short-lived relationship with Tom Hiddleston? I mean, maybe she once waved at someone she didn't actually know, but I haven't heard about that, so the Tom Hiddleston relationship it is! We all know how this began—with that awkward dance at the Met Gala. I'll take any opportunity to use this gif, so feast your eyes on this baby.  

I guess they really did find love in a hopeless place. If your eyes aren't bleeding after watching that, let's continue. Taylor and Tom had a brief but intense relationship, getting photographed up-close in multiple locations (Rhode Island, Italy) that some people thought it was a fake relationship just for a music video. The embarrassment culminated in his appearance at her Fourth of July party wearing an "I Heart T. S." tank, which thankfully, Robert Downey, Jr. won't let us forget. You're doing the lord's work, sir. 
After that, they quickly broke up, and Tom Hiddleston presumably burned that hideous f*cking tank top. I hope he spent a lot of time thinking about what he had done, because honestly, what was he thinking?
Her Relationship With A Kennedy
Of course we haven't forgotten about Taylor Swift's high-profile relationships with celebs like John Mayer or Harry Styles, but when was the last time you thought about Conor Kennedy? He and Taylor dated in the summer of 2012, and my favorite moment was when they crashed the wedding of another Kennedy family member, an event which thankfully made its way to the tabloids. Specifically, the bride said that Conor texted her an hour before the wedding asking if they could come, and she specifically responded "Please do not come." Well, they came anyway, and the bride asked Taylor to leave. Why don't more people know about this??
taylor meeting an american man after dating conor kennedy pic.twitter.com/MGERoH1XDx

— giselle🧚🏼‍♂️ (@inagetawaycar) September 24, 2019
Additional fun fact: since her relationship with Conor, Taylor has never dated another American guy. Guess he ruined Americans for her, sad!
The Apple Music Letter
While the wedding crashing wasn't her best behavior, Taylor has frequently used her power for good. In 2015, she penned an open letter to Apple Music, bashing them for their announcement that artists wouldn't be paid for streams during users' free trial periods. This was obviously a f*cked up decision, and Apple quickly walked back their earlier announcements, but the damage was done. Taylor withheld her new album from the streaming platform, and also pulled her music from Spotify over their less-than-ideal payment system.

In the years since this went down, Taylor Swift has fixed her relationship with Apple, and her music is also back on Spotify. But in that moment in 2015, she proved that she wasn't afraid to use her voice to fight for what she believed was fair. She d0esn't always get it right, but this was a pretty great moment.
The "Bad Blood" Video
No one does petty like Taylor Swift, and what's pettier than assembling an entire group of friends to sh*t on someone you don't get along with? For Taylor's "Bad Blood" video, she did just that, giving life to the "girl squad" trend and basically throwing Katy Perry under several buses. 

While Katy obviously didn't make an appearance (that would take a few more years), this sh*t had Selena, Gigi, Martha Hunt, Cara Delevingne, Karlie Kloss, Jessica Alba, Lena Dunham, Mariska Hargitay, Ellen Pompeo, and Cindy Crawford and other people that I haven't even listed here because I'm sick of commas. It was a huge deal, and premiered during the Billboard Awards. And then Taylor continued to trot out her celebrity friends like pretty little show ponies for the entirety of her tour. Still mad I didn't buy tickets tbh. 
The Scooter Braun Feud
This drama recently unfolded, so if you don't remember what happened you probably need to use more anti-aging cream than me. DM me your address and I'll share my routine. We've covered the multiple stages of this feud in detail, so I'll just link info here and here, but we can't just not mention it here. This summer, Taylor Swift made everyone choose sides (and Google "what are masters") when she accused Scooter Braun and Scott Borchetta of basically ruining her life by buying her entire musical catalogue.
Then, a few weeks ago, she started phase two of this war when she claimed that these men weren't going to let her perform her old hits at the American Music Awards. Scooter finally posted a lengthy statement, refuting her claims claiming that he was receiving death threats, and Taylor performed her old songs without a mention of the drama. I don't know where this feud is headed in the future, but it's definitely been a bumpy ride this year.
I could talk about Taylor Swift all day (and I kind of feel like I have), but if anyone deserves the attention, it's her. Whether you love her, or love to hate her (or fall somewhere in the middle), she's had a massive decade, and I'm sure her 30s will be no different. Taylor—keep being petty, I literally don't know what I would do without you!
Images: ohaiclaireee, spin1038, taylorspurr, inagetawaycar / Twitter; Watch What Happens Live / YouTube; dundermilfflin / Tumblr; Giphy (5); robertdowneyjr, scooterbraun /Instagram
What Is Taylor Swift Teasing On Instagram?
In case you deleted Instagram and threw your phone out a window a few weeks ago, I've got some news: Taylor Swift has been teasing something big. Over the past several weeks, she's completely overhauled her Instagram aesthetic, and now she's counting down to April 26th, which is this Friday. Taylor has kept things very mysterious about what's coming, but now we're only a couple days from finding out. In the past, I've been outspoken about my issues with Taylor Swift, but I'll admit that I'm more than a little curious about what she's up to this time.
Obviously, it seems extremely likely that this is all leading up to new music. Taylor Swift can be a shady bitch, but I don't think she's petty enough to tease her fans for two months just to drop a new perfume or something. That would really be brutal. Based on all of Taylor's past album eras, it's most likely that this Friday, she'll be releasing the first single from her new album. Taylor has never been into the whole Beyoncé surprise album thing, so the chances are slim that we'll be getting more than one song this week. According to the Taylor Swift stans on Reddit (doing the lord's work), the best guess for an album release date is sometime in July, based on the schedule Taylor has followed in the past.
So, assuming we're getting a new Taylor Swift song this week, let's go through her Instagram, and talk about what to expect from Taylor's impending seventh era (which would be her Neoproterozoic Era, if we were talking about geology).
Despite turning 30 later this year, it looks like Taylor has gone back to an aesthetic that would also work for decorating an 11-year-old girl's bedroom. I'm not mad about it, I'm just kind of surprised, after the Reputation era was all about seeming as hardcore as possible. This time around, Taylor is all about rainbows, butterflies, and bright colors. At least the snakes are gone.
One of the first big moments of this new Taylor Swift era was the iHeartRadio Awards on March 14th, when Taylor wore a holographic romper covered in paillettes, and butterfly shoes. Taylor honestly looks amazing, and this outfit was just the beginning of new Taylor (which honestly just harks back to the old Taylor, who we thought was dead).
After the iHeart Awards, Taylor took almost a month off from posting on Instagram, but then she came back with a vengeance on April 13th. That's when she first started teasing the April 26th mystery, and she's been pretty relentless since then. Based on the types of photos she's been posting, I would imagine that her new music is in more of a pure pop direction, which I'm excited about. Her outfits and current hairstyle have drawn a lot of comparisons to Carly Rae Jepsen's last album E∙MO∙TION, which is basically a perfect pop album, so I hope Taylor is going down this path.
On Tuesday night, Taylor Swift took a break from posting cryptic Instagrams and made an appearance at the TIME 100 Gala. As one of this year's honorees, Taylor made a speech at the event, and even performed a few songs. Sadly though, she only performed past hits, without so much as a snippet of new music. While we all would have appreciated a sneak peek, obviously Taylor has planned this all too perfectly to let loose a minute too soon.
Her dress at the Gala, totally draped in pink and yellow silk, was perfectly in line with her 2019 aesthetic. While the dress is a little prom-but-make-it-fashion for my taste, Taylor really does look amazing.
At this point, we're only about 36 hours away from new Taylor Swift music, and I'm ready to give her another chance to impress me this time around. I'm hoping for a glittering pop anthem that will lead us into summer on a high note, but will try to keep an open mind no matter what she releases. Are you excited for new Taylor Swift music? What do you think she has up her sleeve? Let me know in the comments!
Images: Shutterstock; @taylorswift (3), @carlyraejepsen / Instagram
All The People Whose Reputation Taylor Swift Tried To Ruin In Honor Of 'Reputation'
As a long time listener of Taylor Swift's music, I've learned a lot from her over the years, like how to only date emotionally unavailable men or how to act like a psycho when dating said emotionally unavailable men. Or that true friendship is hard to come by, especially if you're looking for friends who collectively weigh the same as of one of your thighs. But tbh her most valuable life lesson had nothing to do with friendships or men or trying to make bangs happen for four fucking years, but rather how to live your best life as a petty fucking asshole. Because if there's one thing Tay knows how to do, it's how to be petty AF. Not all heroes wear capes, people. We're mere days away from the release of Taylor's newest album, Reputation, and I for one cannot wait to see who else she's about to shade the fuck out of for the entire world's entertainment. Seriously, sounds so lit. So in honor of this momentous occasion, let's take a look back at all of the reputations Taylor has ever tried to ruin, because we all know that's the main goal of every fucking thing she's ever written.
Camilla Belle
Camilla was one of the first entries in Taylor's burn book people to make herself an enemy of Taylor's, and she did it way back in 2010 when Taylor was still just a girl with a guitar and a hair crimper. #TBT. Camilla made the mistake of stealing Joe Jonas away from Taylor, because yes, you heard that right, this entire feud started over Joe fucking Jonas. In typical petty fashion, Taylor didn't want to directly hash it out with Camilla and instead wrote a song about the whole thing called "Better Than Revenge", where Taylor called her the nastiest skank bitch she's ever met and to not trust her because she's a fugly slut "an actress" who is "better known for the things on the mattress." Ah, slut shaming. It's so creative, so innovative, so blatantly insecure, and goddamnit that's a catchy tune. I'm sure Camilla holds nothing against Taylor now, especially not when Taylor likes to incorporate the phrase "uplifting women" into every one of her awards speeches ever.

Nicki Minaj
Remember when Twitter was just an outlet used by celebs to publicly shame one another for us peasants' personal entertainment and not used by the person running our country to threaten other countries that happen to have a massive amounts of nuclear weapons? Yeah, neither can I. But back in the day in 2015, Nicki Minaj used it to call out Taylor's win at the VMAs for Best Music Video of the Year. She said, and I quote, "If your video celebrates women with very slim bodies, you will be nominated for vid of the year." Which feels like a very fair assessment of the world we live in. But, similar to how I think everything is about me always, Taylor took this tweet v personally instead of seeing the comment for what it really was: a statement about the racist white patriarchal society we live in. Taylor immediately tweeted back with "I've done nothing but love & support you. It's unlike you to pit women against each other. Maybe one of the men took your slot." Wowwww. Sick burn, Tay! Almost as sick as the haters gonna hate, hate, hate. What will you come up with next??

Katy Perry
Tbh I was totally into this public shaming because I can't fucking stand Katy Perry, and also, it resulted in the making of "Bad Blood", which is still one of my all-time favorite Taylor Swift songs. No one knows exactly what went down between Katy and Taylor, though from this interview in Rolling Stone I can surmise the following happened:

Taylor was, of course, the girl with vintage skirt, while Katy was Regina George. No seriously, that's basically how it went down according to Taylor so that's obviously a factual account. After the "Bad Blood" music video came out, Taylor got criticized for shitting on more females in the industry, but like, she got a Grammy out of it and all Katy got was that tragic pageboy haircut, so who was the real winner here?
Kanye West/Kim Kardashian West
I literally can't talk about this whole Kanye-Taylor-Kanye Again-Taylor Again-Kim Kardashian conflict any fucking more because I do not have enough hours in my day to outline this entire shit show for you again. I actually have subreddits to troll shit to do. Can I please be excluded from this narrative? Basically, Taylor has been feuding with Kanye West since 2009, when Kanye acted like a fucking insane person and tried to ruin Taylor's VMA's speech. Since then they've gone back and forth to see who the bigger asshole is. Kim K even jumped on the bandwagon because she is thirstier than me on a Saturday at 1am drunk swiping through my Bumble matches when it comes to drama. After #SnapGate2016, Taylor retaliated with her new song, "Look What You Made Me Do". In the song, she's out for fucking blood with literally everyone who has ever wronged her (inspiring), but she seems to personally attack Kim and Kanye with lines like "I don't like your tilted stage" and "I don't like you." Fucking savage. I have no idea how Kimye will recover from this.

John Mayer/Harry Styles/Calvin Harris
I'm grouping all of her exes together here because, again, I need to troll the stars of Riverdale on Instagram have other important shit to do. That said, I'm pretty sure the breakups went something like this: cheated on her, cheated on her with Kendall Jenner, refused to take anymore #couplegoals pics for the Insta so she dumped him. I paraphrase. Honestly, I can't fault the girl for wanting to roast her ex boyfriends in front of the entire fucking world, because this is actually what I also do after every single breakup. It's v cleansing. It's either that or report their tagged photos with the new girlfriend as "offensive material" to Instagram HQ. Ya know, either/or.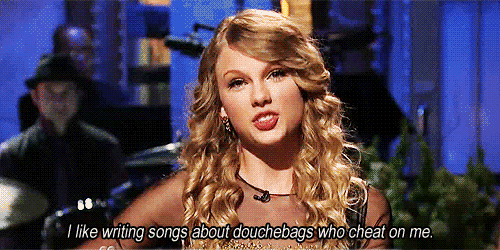 Anyone Born In The Year 1989
I guess Taylor decided to take a break from shitting on all of her ex-boyfriends and went after an enemy more manageable than Hollywood's entire male population: anyone born in the year 1989. That's right, Taylor tried to trademark a year in which millions of people were born just so no one would "rip off her merch." *slow claps* I aspire to be this petty. Do you think she teaches a class? I'd love to know how I can go about trademarking 1992.

The level of pettiness Taylor Swift uses in her every day life is truly inspiring tbh. Here's hoping that one day I'll feel confident enough to literally shade every human being who has ever breathed near me instead of just anonymously blasting them in my articles. In the meantime, I can't wait for Reputation! Who else thinks Taylor wrote a last-minute bonus track to talk shit about her bff going back to her shitty ex? *cough* SELENA GOMEZ *cough* Fingers crossed!
Every Ex-Boyfriend Taylor Swift Has Ever Written A Song About, Proving She's Psycho
If there's one thing we all know about Taylor Swift, it's that she loves writing songs about the A-listers she's fucked dated. And that she's annoying. Okay, that's two things. Whatever. While we know that each and every one of Taylor's lyrical roasts are about some real man out in the world, it can be hard for anyone but Taylor's most dedicated stans to keep together who she's dated and when, let alone which songs correspond to their breakup. Given that Taylor Swift's love life is a literal rubix cube of hookups, it can be hard to figure out which of Taylor's boyfriends each of her songs is about. Like, when was she dating Joe Jonas again? Was that really NINE years ago? Has Taylor Swift really been famous for the entirety of my adult life? How can one person be so annoying yet so good at writing breakup songs?
Well, I can't offer you an explanation for the last one, but what I can offer you is a detailed timeline of all of Taylor's exes and the songs she wrote about them, because I have way too much time on my hands, apparently. Use this info to wow your friends at a party, or make them concerned for your mental health. Either way, it's free attention.
Taylor Swift, 2006

Taylor Swift's debut album, from back when she was a country star or whatever, is mostly about the high school guys she dated who people only know about now because Taylor became so famous. Still, this album was a pretty good precursor to all the take-downs of her celebrity boyfriends yet to come. In fact, we actually know a surprising amount about the boys in this album, all because they made the mistake of dating Taylor Swift when she was in high school.
"Picture To Burn"
ABOUT: Jordan Alford
WHO HE IS: High school boyfriend
THE EVIDENCE: Friends have said the video "contained references to their relationship." Because just writing a song about someone is not enough.
"Teardrops On My Guitar"
ABOUT: Drew Hardwick
WHO HE IS: High school crush
THE EVIDENCE: Well I mean, she literally says his name at the beginning of the song. Bold move for a not-yet-famous 16-year-old with crimped hair. Taylor truly has been insane for years.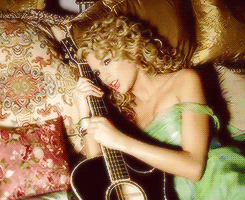 "Our Song"
ABOUT: Brandon Borello
WHO HE IS: Longterm High School Boyfriend, he and Taylor dated for like, a very long time apparently.
THE EVIDENCE: Originally performed at HS talent show when the two of them were dating. You know, before she realized she could start getting with Jonas brothers and shit.
"Should've Said No"
ABOUT: Sam Armstrong
WHO IS HE: HS boyfriend who cheated on her. Little did he know that the girl he was cheating on would become a mega famous pop star known for her epic breakup anthems.
THE EVIDENCE: In the liner notes for this song every S A and M that are in order were capitalized because Taylor Swift is nothing if not a shady, shady bitch who lacks subtlety.
"Tim McGraw"
ABOUT: Brandon Borello
WHO HE IS: Again, this was her longterm high school boyfriend who may or may not be the only ex that Taylor Swift actually likes.
THE EVIDENCE: Lyrics about breaking up for college, which they did. I guess the only way to escape Taylor's rage is to break up mutually, for geographic reasons.
Fearless, 2008

Fearless still falls into Taylor Swift's pop-country phase, but also represents a definite shift in her dating habits because it was released after her first major celebrity relationship with Joe Jonas. It would be only A-lister for Taylor from here on out.
"Fifteen"
ABOUT: Brandon Borello
WHO HE IS: Her longeterm high school boyfriend, again. Taylor clearly was still hung up on this relationship despite the whole "getting super fucking famous" thing. Maybe the reason Taylor can't seem to hold down a relationship is because her true love was Brandon the whole time? Just a thought.
THE EVIDENCE: This is who she was dating when she was 15 so yeah the song is about him.

"Hey Stephen"
ABOUT: Stephen Liles
WHO IS HE: Some musician who toured with Taylor and is part of the country duo Love & Theft. This was clearly Taylor's first attempt at celebrity dating, but I think we all knew she could do better.
THE EVIDENCE: His name is literally the title of the song.
"Forever & Always"
ABOUT: Joe Jonas
WHO IS HE: Arguably the hottest Jonas brother, Joe was Taylor's first big celebrity relationship. The two dated from July 2008 to October 2008 at which point Joe dumped Taylor over the phone. Big mistake, Joe. Huge.
THE EVIDENCE: Lyrics about "staring at the phone" after Taylor had gone all over television to tell people Joe had dumped her over the phone. Clearly she wanted people to get the reference. Very subtle, Tay.
Speak Now, 2010

By 2010, Taylor is still fucking with the country vibe, but has fully converted to only dating celebrities. In the two years between 2008 and 2010, Taylor had already gone through one Jonas brother, a Glee castmember, one of the Twilight guys, and an alcoholic John Mayer. Girl clearly had an agenda, and honestly her ability to cross pop culture heartthrobs off her "to do" list is kind of inspiring.
"Mine"
ABOUT: Cory Monteith
WHO HE IS: Late great star of Glee. RIP.
EVIDENCE: Before Cory and Leah Michele were a thing, he had a month long fling with Taylor Swift. And a month is all Taylor needs to write a song. This one is about a boy she barely knew, and many people think she's referring to Monteith.
"Back To December"
ABOUT: Taylor Lautner
WHO HE IS: The werewolf from Twilight who falls in love with Kristen Stewart's baby in the end.
EVIDENCE: Okay, so this is a bit of a journey. Basically, Swifties think this song was meant to be an apology from Taylor S to Taylor L after they'd just broken up because when Taylor S performed this song at the AMA's she added "it's too late to 'pologize" at the end, which taken to be a reference to a parody video Taylor L made for "Apologize" by One Republic around that same time. Like I said—a rubix cube of hookups.
"Dear John"
ABOUT: John Mayer
WHO HE IS: Katy Perry's ex.
EVIDENCE: As we all know, 20-year-old Taylor Swift briefly dated thousand-year-old John Mayer from December 2009 to February 2010, which would eventually spawn the Katy Perry/Taylor Swift rivalry of today (anybody who believes that shit is about a backup dancer is playing themselves). The song both has John's name in the title and refers to the pair's age difference, so I think it's pretty safe to say this one is about John Mayer. Also John Mayer told Rolling Stone the song "humiliated him" which is hilarious considering he had no shame in dating a woman only two years out of high school.

"Better Than Revenge"
ABOUT: Joe Jonas
Evidence: If you thought Joe Jonas was going to get away with leaving Taylor for actress Camilla Belle, then you don't know Taylor Swift at all. This song goes in not only on Jonas, but his new girlfriend, with lyrics referring to an "actresses" who's "better known for the things that she does on the mattress" (sick burn, Tay!) and the line "she underestimated just who she was stealing from," which is honestly probably very true.
"Last Kiss"
ABOUT: Joe Jonas
EVIDENCE: Joe Jonas, you done fucked up now. JJ had to learn the hard way that you do not dump Taylor Swift on the phone for some rando actress without having any less than three pointed breakup songs about you. The timeline of relationship vs. when song was released points to this one being another dig at Joe.
Red, 2012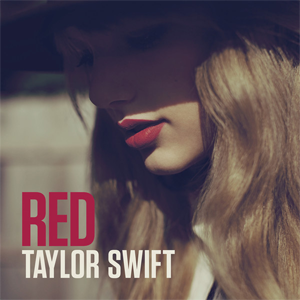 Red was the first album where we see Taylor make the full shift from country star to pop artist, and honestly, it's one of her best. Taylor had also had two more years to grow her celebrity fuck list, which is why Red has pound for pound the most songs about the most celebs than any of her previous or later works. Taylor had fully established her reputation as the breakup queen at this point, and Red is basically her just leaning wayyyy into it.
"State of Grace"
ABOUT: Jake Gyllenhaal
Who He Is: Maggie Gyllenhaal's brother who got to hook up with Heath Ledger in that one movie.
EVIDENCE: Jake Gyllenhaal and Taylor Swift dated from October 2010 to January 2011, which is pretty long in Swift years. As such, basically every song on Red is about Jake Gyllenhaal. The lyric "Twin Fire Signs and Four Blue Eyes" gives this one away. Jake and Taylor both have blue eyes, and they're both Sagittarius, which is a fire sign.
"Treacherous"
ABOUT: Conor Kennedy
WHO HE IS: A fucking Kennedy.
EVIDENCE: From July 2012 – October 2012, Taylor decided to move away from celbrity A-listers to literal American royalty by dating a Kennedy, and she promptly fucked that relationship right up. The two broke up after reports that Taylor came on wayyyy too strong (the prospect of being the next Jackie O was too much for Taylor to handle). Taylor reportedly straight up followed Conor via private jet to his family vacation on Hyannis Port. T-Swizzle literally bought a house in Hyannis Port, the Kennedys' favorite vaca spot. The lyric "I'll follow you home" is supposed to be a (very creepy) reference to this event.
"I Knew You Were Trouble"
ABOUT: Harry Styles
WHO HE IS: Hottest guy in one direction who isn't Zayn Malik.
EVIDENCE: Taylor gave this one away when she performed the song at the Grammy's and used the opportunity to show off her mock British accent (needs work, btw). Then, in case Harry didn't get the message, she went on TV and said of the performance "It's not hard to access that emotion when the person the song is about is standing off to the side of the stage watching." Also, Harry Styles is totally trouble, and you would know it if he walked in.

"We Are Never Getting Back Together"
ABOUT: Jake Gyllenhaal
EVIDENCE: One of Red's biggest his is also another one about Jake, and it's fairly obvious. She references his indie band directly here. Also they had like, just broken up. Plus, Taylor stans say that a scarf featured in the music video is identical to one Swift wore on date with Jake. Sidebar: If you're so into Taylor Swift that you notice something like this, you are disturbed.
"All Too Well"
ABOUT: Jake Gyllenhaal, again
EVIDENCE: It's this scarf shit again! This song refers to a "scarf" left at "your sister's house," which I guess is a reference to a scarf that Taylor left at Maggie Gyllenhaal's house. Very deep.
"Everything Has Changed"
ABOUT: Conor Kennedy
EVIDENCE: As you may or may not know, Taylor Swift has taken to hiding messages in the liner notes of her CDs. This made more sense when people were actually buying CDs, but whatever. The hidden liner note message for this song reads "HYIANNIS PORT," which is a misspelled version of "Hyannis Port," aka the place where 22-yea-old Taylor Swift stalked 18-year-old Conor Kennedy until (we assume) he dumped her out of fear.

"The Last Time"
ABOUT: Jake Gyllenhaal
EVIDENCE: Okay so Taylor Swift must have really, really liked Jake Gyllenhaal. I mean, he's cute and all but like, is he 4+ songs on what is arguably your best album cute? IDK. Swifties say this song is about Jake because of the lyric "Put my name at the top of your list," since Jake had been linked to both Rachel Bilson and Anna Kendrick at the time.
"Holy Ground"
ABOUT: Joe Jonas
EVIDENCE: Just when you thought Taylor was over the whole Joe Jonas dumping her on the phone thing, she's fucking not! This song is all about NYC, and at the time Joe was her only NYC-based boyfriend. You do the math.
1989, 2014

I think we have all had at least 2-3 good angry public cries to 1989 since the time it has come out. If not, you're probably dead inside, and I commend you for it. This album was the nail in the coffin for Taylor's "country girl" image as she went full pop star and honestly, we didn't hate it. 1989 is full of amazing breakup tunes, but there's actually a surprising lack of info regarding who each of these songs are about.
"Welcome To New York"
ABOUT: New York
WHO HE IS: The greatest city in the world.
THE EVIDENCE: New York City literally paid Taylor Swift to write a song about them, because there totally aren't enough songs about New York. Hard to tell who is more desperate here.
"Blank Space"
ABOUT: ????
WHO HE IS: ????
THE EVIDENCE: I only put this here because, given that "Blank Space" is one of the biggest singles off the album, it's kind of crazy we don't know who this one is about. Could it be about Taylor's breakup with the public's favor, after we all wised up and realized she's fucking insane? That's just my theory. If you have any info re: "Blank Space"'s mystery man, please forward them to the Senate Intelligence Committee immediately. The people demand an investigation.

"Style"
ABOUT: Harry Styles
THE EVIDENCE: I mean, the song is called "Style." Also, the lead in the music video looks exactly like him.
"Out Of The Woods"
ABOUT: Harry Styles, again
EVIDENCE: Harry Styles is the big winner for 1989. This song refers to paper airplanes, which is probably a reference to the matching paper plane necklaces Taylor and Harry had while they were together (barf), also she talks about "snowmobiles," which is apparently something they did together.
"Bad Blood"
ABOUT: Katy Perry
WHO SHE IS: Hillary Clinton's campaign chairwoman/pop star with boobs.
EVIDENCE: I know they never dated, but Taylor Swift is literally obsessed with Katy Perry, so it's almost like they did. Everyone knows this song is about Taylor's feud with KP over John Mayer a backup dancer. And the whole girl gang music video thing was obviously an attempt to show Katy and the world who is more popular. Pettines Level: High.

As you can see, Taylor Swift is both a lyrical genius, and a fucking delusional psychopath. Who has the time to hide so many clues in so many songs? But you know what they say, "the more batshit the betch, the better the pop album." So how did everything shake out, numbers-wise? Congrats to Joe Jonas and Jake Gyllenhaal for tying for first place with 4 songs apiece. Honestly, you're in incredible company. Though of course, they could always be knocked out of first if Taylor's next album turns out to just be a 12 song manifesto about her relationship with Tom Hiddleston. Sounds horrible but, knowing Taylor, she'd find some way to make the whole thing catchy AF.