For all my New York betches, I know you're just as excited as me to know that Thursday is supposed to have perfect day drinking temperature (high 80's) so Mother Nature, please don't be psycho. For those of you somewhere on the west coast, you probably don't care because this is your average weather but like, let us rejoice in this moment. The first solid week where it's warm enough to go to a rooftop bar without a jacket basically means summer has officially arrived. You may think all you need is an artsy backdrop, pretty face with oversized sunglasses, and a colorful drink (that probably tastes like shit) to get 100,000 likes on Insta. Wrong. You are so wrong. You also need a fresh as fuck summer manicure holding that drink. Having sucky nail beds, bare nails, chipped nail polish—or worse: yellow nail polish—is honestly social suicide. This summer's manicure trends are all about bright red shades, natural nudes, negative space nail art, and "cuticle jewelry" (yes, I swear this is a thing). These go a little beyond just "picking a color."
1. Bright Red
This timeless color is going to be everywhere this summer. A perfect bright red such as Butter LONDON's Come to Bed Red is just glamorous and sexual as its name suggests. This will add just the right amount of sass to any outfit in the summer.

2. Playful Pastels
Essie is loved by anyone who's anyone, including many of the celebrities you follow on Instagram. The brand's collections are highly anticipated and usually fly off shelves anywhere they're sold. Essie's summer 2017 collection is apparently so good, stores have already been selling the colors a month earlier than they were supposed to. The light-colored and metallic shades were inspired by the city of love/lights (whatever you want to call it): the one and only Paris. With names such as Éclaire My Love and S'il Vous Play, even if you don't have a life travel the world this summer, these colors will look gorg with any calorie-loaded doughnut you're holding. Au revoir, bitches.

3. Rose Gold
You love rosé just as much as the basic bitch next to you and you're probably wearing a Michael Kors rose gold watch as we speak. So why wouldn't you let your basic-ness hang out, loud and proud, with a rose gold mani? This is essential for all the rosé you'll obvs be drinking at bottomless brunches.

Mark Jacobs Enamored Hi-Shine Nail Polish in Gatsby
4. Holographic Nails
If you think you've seen the last of the fucking unicorn trend, you have another thing coming to you. I'm saying this as if I didn't just a buy a choker with a unicorn on it, but anyway, really let your unicorn guilty pleasure shine with a trippy af holographic nail. Try Urban Outfitters Hologram nail polish in silver. I've seen this mesmerizing color in person and it looks ah-maze.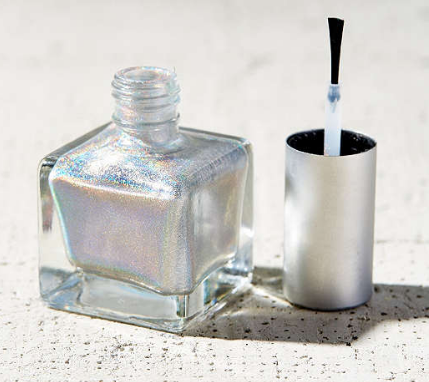 5. Negative Space Nail Art
This one is a little out there, but apparently it's cool nowadays to rock a chipped nail design, as long as it looks fashionable and artsy. This is ideal if you're trying to channel your inner hipster. If you are the Martha Stewart of nails, you can probably do this at home. However, if you're like me and have the artistic ability of drawing stick figures, then ask a manicurist instead. This nail art consists of using nail tape to create minimalist images and painting in between the lines to create designs that end up looking like this: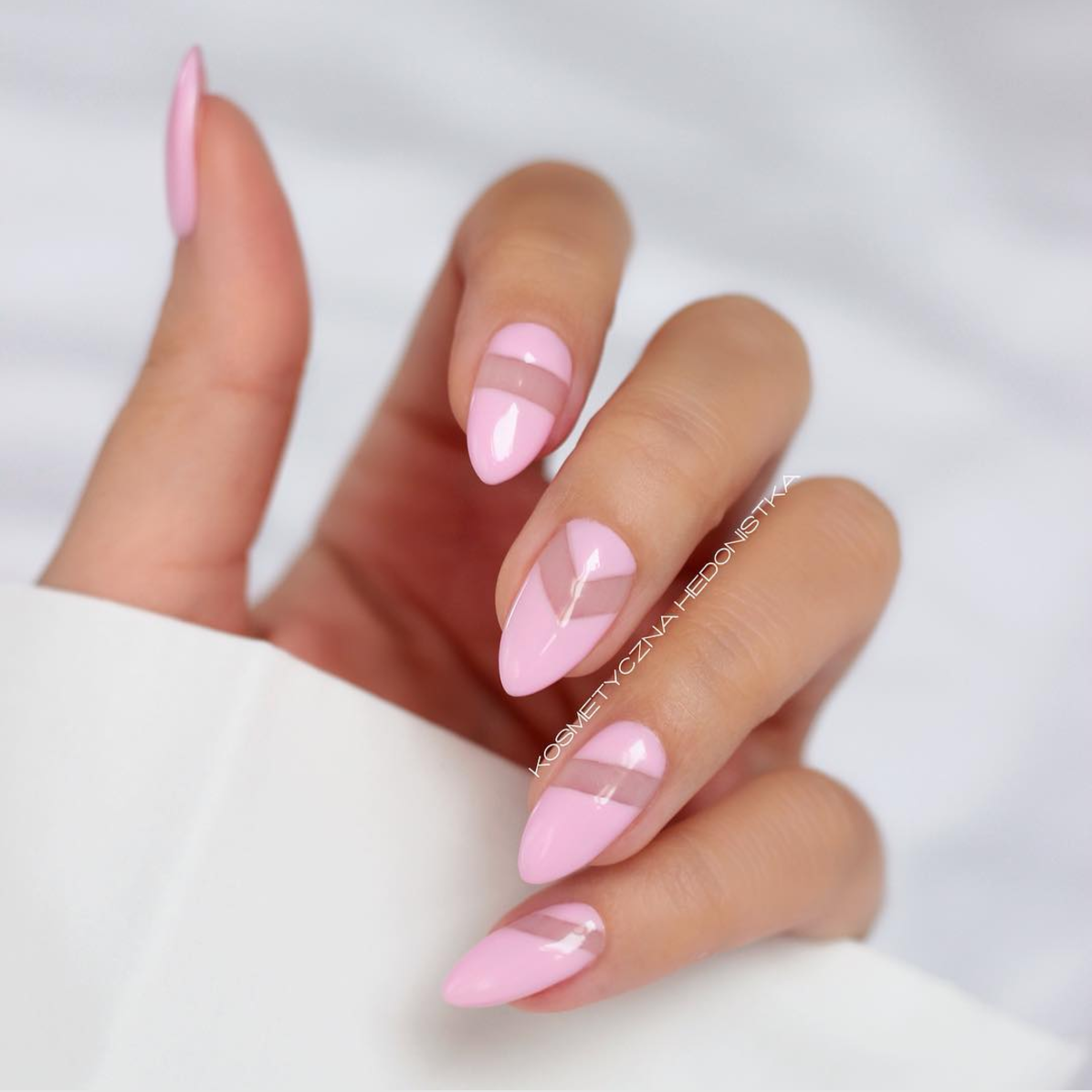 6. Cuticle Jewelry
I can't even with this term, honestly. The idea is supposed to create an illusion that your cuticles are wearing jewelry such as a gold necklace or a fucking choker if you must. The pictures are pretty self-explanatory so if this is your thing, you do you, boo.

7. Au Naturale Nudes
For a clean, professional look, get a basic mani with a nude color. This is perfect if you only feel like doing the bare minimum (which is all the time), but still want to look classy and chic. Deborah Lippmann's Undressed set comes with six colors that are great for any skin tone, whether it be trying a fair pink nude or a sable nude. Also, the next time you get a "send nudes" text, they obviously are talking about your nails.

Deborah Lippmann Undressed Nail Polish Set
8. Not A Regular Black, A Cool Black
If you still get unnecessary anxiety when you're asked to pick a color, it's okay to go for your usual black. But only if you spice it up a little by opting for a matte black or a shade of black with a color underlay, such as OPI's Black Cherry Chutney.