It's been 13 years since Rachel McAdams blessed us with Regina George, and while she may have moved on to Oscar-winning movies and a season of True Detective that never should have happened, we are still upset that she isn't married to Ryan Gosling IRL obsessed with her role as the most iconic member of Mean Girls.
So in honor of McAdams' 38th birthday (she looks better at 39 than you ever will, get over it) let's remember all the times that Regina George said exactly what she wanted to say when she wanted to say it and was literally us without a filter. One day I hope I am as brave as Regina—and that I'll just order cheese fries if I want some fucking cheese fries.
1. When you remember that Donald Trump is President AND Peter isn't Bachelor

2. When your Grandma gives you clothes for Christmas

3. When your Bumble date texts you the next day

4. When you think you might have a gluten allergy

5. When your girl refuses to get blackout with you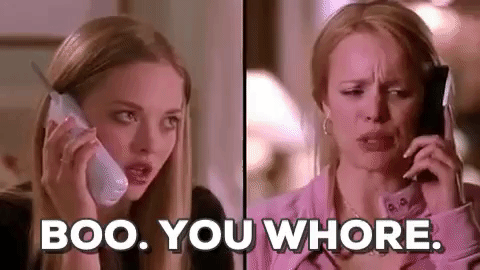 6. When your Lyft is arriving in 1 minute and your friends go to the bathroom

7. When you eat pizza for dinner

8. When your mom gives you wise, thoughtful, and reasonable advice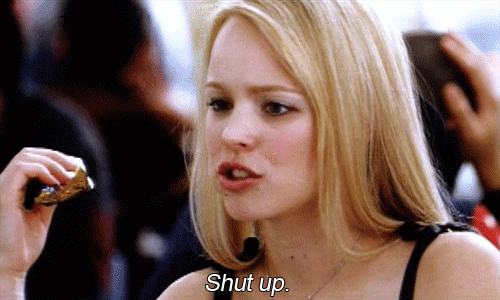 9. When everyone at group dinner orders a salad

10. When your friend says she's trying to save money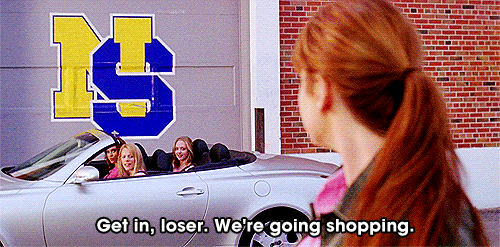 Happy Birthday Rachel—you're a true queen.