Neighbors are the goddamned worst. This is not just a common cliché – it is fact. In college, we had our fair share of upstairs neighbors who sounded like their squeaky bedframes were going to break through the ceiling and fall on our faces. That Seth Rogen/Zac Efron movie, Neighbors, proved that even if you live next door to the most gorgeous human specimen to ever exist (call me, Zac), your neighbor will probably make your life a living hell. Two other neighbors who haven't exactly been on loving terms lately are Rand Paul and his next-door neighbor, who got in a dispute that went from 0 to 100 real fast.

Who TF Is Rand Paul Again?
In case you need a refresher because all greying, white, male conservative politicians with one-syllable names blend together, let us remind you who we're talking about here. Rand Paul is a senator from Kentucky with Justin Timberlake circa 1995 hair who had his hat in the race for President last year, but dropped out when he came in 5th out of 12 candidates in the Iowa Republican Caucus. As someone who also quits the second I'm not the best at something, I respect that. My illustrious soccer career ended in preschool and I've never looked back.

WTF Happened Here?
According to reports, Rand Paul was minding his business, mowing his expensively manicured lawn on his rich guy ride-along lawnmower, when his neighbor, Rene Boucher, went full Lemonade and beat the shit out of him. Boucher sits on the opposite side of the political spectrum, so at first, many assumed this might have something to do with their wildly different political views. Apparently, it all boiled down to a "landscaping issue", with Boucher reportedly spazzing out because Paul blew a couple of lawn trimmings over into his yard. Dude needs a Xanax like, yesterday.

I know firsthand how completely psychotic neighbors get about their precious lawns – my parents once got a hand written letter in their mailbox because our petty af neighbors claimed that looking at the back side of our lawn decorations was an "eyesore." Then, they built a fucking fence in the middle of our shared lawn to mark their territory. So we put some big-ass trees on our side of the fence. How's that for an eyesore, bitch? Check yourself before you bring a knife to a petty gunfight.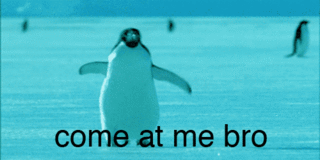 Neighbors aren't totally positive that stray branches caused Gretchen Weiners to crack Boucher to tackle Paul like a Real Housewife in a catfight, but many say that this conflict has been boiling below the surface for years. Paul ended up with a buildup of fluid around his lungs and six broken ribs as a result of the attack, which is like, pretty fucking serious. Police have charged Boucher with fourth-degree-assault, which is two degrees away from Kevin Bacon, and negative four degrees away from some highly probable jail time.

Here's hoping Rand Paul has a speedy recovery because, regardless of how you feel about politics, no one deserves six crushed ribs when the argument comes down to leaves. However, I will say that this whole incident is truly bizarre and better than half of the reality TV garbage I subject myself to on a weekly basis. So if someone wants to challenge Kellyanne Conway to a UFC match, I'm not going to not watch, is all I'm saying.