Go back
Betches Sup
Staying informed doesn't have to be painful. In this daily news and politics podcast presented by Betches Media and hosted by Amanda Duberman, co-hosts Sami Sage, Alise Morales, Bryan Russell Smith, Milly Tamarez, and Kaitlin Byrd run through the day's wildest headlines with accessible analysis and commentary you will actually relate to. Daily episodes bring fact-based news delivered with humor, plus interviews with members of Congress, candidates, activists, comedians, and political experts to discuss WTF is going on and how we're all getting through it. For constant news updates, sign up for the Sup email newsletter at betches.co/sup and follow us on Instagram at @betches_sup.
View Promo Codes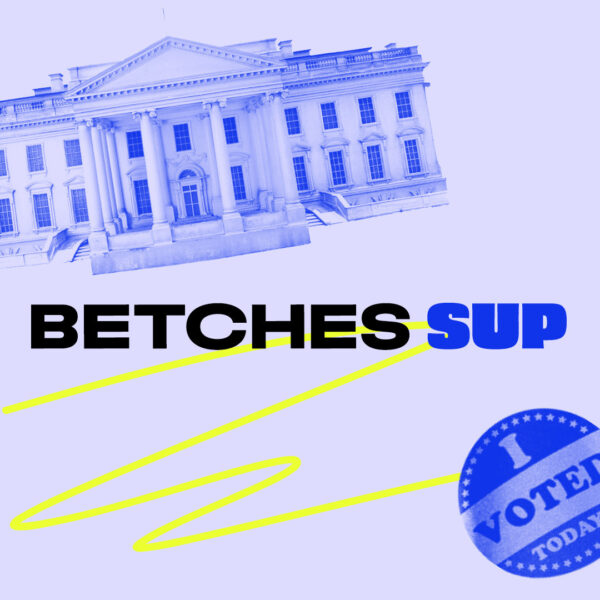 Latest Episodes
Our Hosts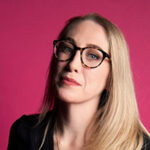 Amanda Duberman
Amanda Duberman is currently the editorial director of the Betches Sup. She was previously an editor at HuffPost. She will always be a snowflake.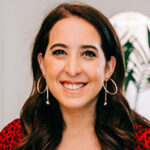 Sami Sage
Sami Sage is a cofounder and Chief Creative Officer at Betches. She's the host of the @Betches, Betches Sup, Morning Announcements, and Diet Starts Tomorrow podcasts and in her spare time likes to scroll on her phone and stare at her dogs, Bruce Bader Ginsburg and Larry David.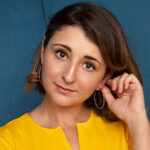 Alise Morales
Alise Morales is a Brooklyn-based comedian and voice actress. In addition to hosting the Betches Sup Podcast, she is the writer of the Betches Sup newsletter.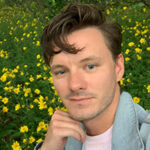 Bryan Russell Smith
Bryan Russell Smith is the Senior Video Producer at Betches. In addition to cohosting the Betches Sup, he is a writer/director and is a father to a Cavapoo named Betty.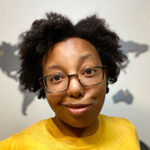 Kaitlin Byrd
Kaitlin Byrd knows too much, thinks even more. Has infinite space in her heart for tea, breakfast for dinner, and her hometown of New York.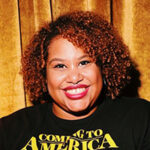 Milly Tamarez
Milly Tamarez is a stand-up, comedy writer, and podcaster based out of Brooklyn, New York. She has written for ABC, NPR, BuzzFeed, Reductress, MTV, BRIC, and her work has been featured on Thrillist, Vice, BET, Vulture, and Comedy Central. She is one of the creators and producers of Flexx (a satire magazine for people of color) and Diverse as Fuck Festival, a festival that highlights diversity in comedy.
Where to Start
Monday, November 29th, 2021
We have a new COVID variant in town (but honestly, what else is new?). Meanwhile, on Wednesday the Supreme Court plans to hear arguments in a case out of Mississippi that will likely determine whether or not Roe v Wade is overturned. Next, we turn to how the Texas abortion law makes risky pregnancies more difficult (yes, even harder than it already is). And on Friday, Ukraine's president Volodymyr Zelensky claimed that a group of Russians and Ukrainians are currently plotting a coup against him for next month. Lastly, we cover the loss of two incredible artists. Resources/Articles mentioned in this episode: NY Times: "Covid Live Updates: Scientists Focus on Whether Omicron Variant Causes Severe Illness" AP News: "Supreme Court set to take up all-or-nothing abortion fight" NY Times: "Texas Abortion Law Complicates Care for Risky Pregnancies" Washington Post: "Ukraine's Zelensky alleges Russia plotting coup against him for next week"
#596 Peak Millennial Nostalgia
Alise, Bryan, and Amanda chat for a special holiday episode dedicated to the recent surge of millennial nostalgia. They consider how this wave of reboots, revivals and retrospectives differs from normal trend cycles and why 30-somethings might be gripping onto these past comforts. Finally, they discuss which day in the early 2000s they'd choose to relive.
Wednesday, November 24th, 2021
Let's start today with our favorite segment, Democracy Watch. Next, we move to why the Republican National Committee is paying some of former President Donald Trump's legal bills and an update on the Charlottesville rally trial. Finally, we end with the pharmacy companies responsible for fueling the opioid crisis. Resources/Articles mentioned in this episode: Washington Post: "U.S. listed as a 'backsliding' democracy for first time in report by European think tank" CNN: "RNC is paying some of Trump's legal fees in New York probe into Trump Organization" Washington Post: "Charlottesville 'Unite the Right' trial verdict: Live updates" Washington Post: "Daily coronavirus cases up 18 percent, according to CDC director"
Our Reviews
My favorite way to get the news
Just the vibe I need to hear troubling news in a crazy world
Informative and fun to digest
This podcast is amazing! With the news constantly being such a drag, it's great to have a safe place to learn what's going on, with a side of comic relief. Can't recommend it enough!
Digestible and entertaining
I'm a news junkie and I work in media. The Sup is one of my favorites. They're incredibly entertaining, relatable, and knowledgeable. They make news concepts digestible and reach out to a broader audience than many traditional media organizations do.