Go back
Betches Sup
Staying informed doesn't have to be painful. In this daily news and politics podcast presented by Betches Media and hosted by Amanda Duberman, co-hosts Sami Sage, Alise Morales, Bryan Russell Smith, Milly Tamarez, and Kaitlin Byrd run through the day's wildest headlines with accessible analysis and commentary you will actually relate to. Daily episodes bring fact-based news delivered with humor, plus interviews with members of Congress, candidates, activists, comedians, and political experts to discuss WTF is going on and how we're all getting through it. For constant news updates, sign up for the Sup email newsletter at betches.co/sup and follow us on Instagram at @betches_sup.
View Promo Codes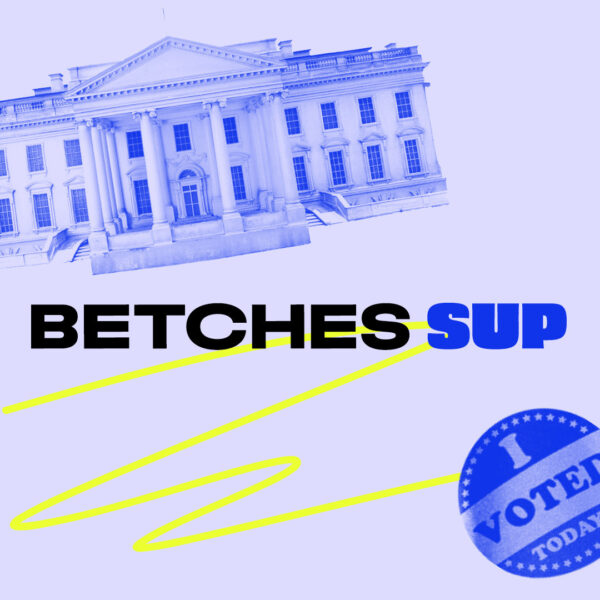 Latest Episodes
Our Hosts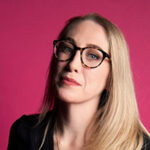 Amanda Duberman
Amanda Duberman is currently the editorial director of the Betches Sup. She was previously an editor at HuffPost. She will always be a snowflake.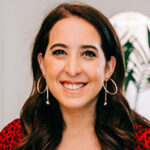 Sami Sage
Sami Sage is a cofounder and Chief Creative Officer at Betches. She's the host of the @ Betches, Betches Sup and Morning Announcements podcasts and in her spare time likes to scroll on her phone and stare at her dogs, Bruce Bader Ginsburg and Larry David.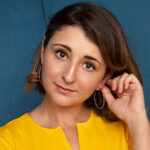 Alise Morales
Alise Morales is a Brooklyn-based comedian and voice actress. In addition to hosting the Betches Sup Podcast, she is the writer of the Betches Sup newsletter.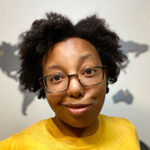 Kaitlin Byrd
Kaitlin Byrd knows too much, thinks even more. Has infinite space in her heart for tea, breakfast for dinner, and her hometown of New York.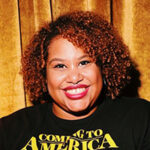 Milly Tamarez
Milly Tamarez is a stand-up, comedy writer, and podcaster based out of Brooklyn, New York. She has written for ABC, NPR, BuzzFeed, Reductress, MTV, BRIC, and her work has been featured on Thrillist, Vice, BET, Vulture, and Comedy Central. She is one of the creators and producers of Flexx (a satire magazine for people of color) and Diverse as Fuck Festival, a festival that highlights diversity in comedy.
Where to Start
#757 The White House Vibes Are High
Hosts: Amanda, Sami The hosts interview members and friends of the Biden White House to discuss a signature legislative achievement ahead of the midterm elections. Featuring interviews with Secretary of Transportation Pete Buttigieg, Secretary of Energy Jennifer Granholm, OMB Director Shalanda Young, Governor Michelle Lujan Grisham (New Mexico), and White House Climate Advisor Gina McCarthy Learn more about your ad choices. Visit megaphone.fm/adchoices
#755 Whose Queen Was She?
Hosts: Amanda, Alise, Sami Topics: Reacting to the death of Queen Elizabeth II and the aftermath. Who decides what's "appropriate" when a controversial public figure dies? What to expect from King Charles' reign. Is he the royal climate activist the world needs? Why the speculation about why Trump is in D.C. might be overblown Learn more about your ad choices. Visit megaphone.fm/adchoices
#756 We Hate The Ivy League Now Ft. Malcolm Gladwell
Hosts: Sami Sage & Malcolm Gladwell Topics: Malcolm Gladwell starts off by sharing the inception of Revisionist History and the idea behind his "Magic Wand Experiments" theory. Sami dives into The Triplicate System, its original purpose, and how it can either benefit or hinder todays healthcare system. Malcolm introduces his new series "I Hate The Ivy League". Learn more about your ad choices. Visit megaphone.fm/adchoices
Our Reviews
My favorite way to get the news
Just the vibe I need to hear troubling news in a crazy world
Informative and fun to digest
This podcast is amazing! With the news constantly being such a drag, it's great to have a safe place to learn what's going on, with a side of comic relief. Can't recommend it enough!
Digestible and entertaining
I'm a news junkie and I work in media. The Sup is one of my favorites. They're incredibly entertaining, relatable, and knowledgeable. They make news concepts digestible and reach out to a broader audience than many traditional media organizations do.