Go back
Betches Sup
Staying informed doesn't have to be painful. In this daily news and politics podcast presented by Betches Media and hosted by Amanda Duberman, co-hosts Sami Sage, Alise Morales, Bryan Russell Smith, Milly Tamarez, and Kaitlin Byrd run through the day's wildest headlines with accessible analysis and commentary you will actually relate to. Daily episodes bring fact-based news delivered with humor, plus interviews with members of Congress, candidates, activists, comedians, and political experts to discuss WTF is going on and how we're all getting through it. For constant news updates, sign up for the Sup email newsletter at betches.co/sup and follow us on Instagram at @betches_sup.
View Promo Codes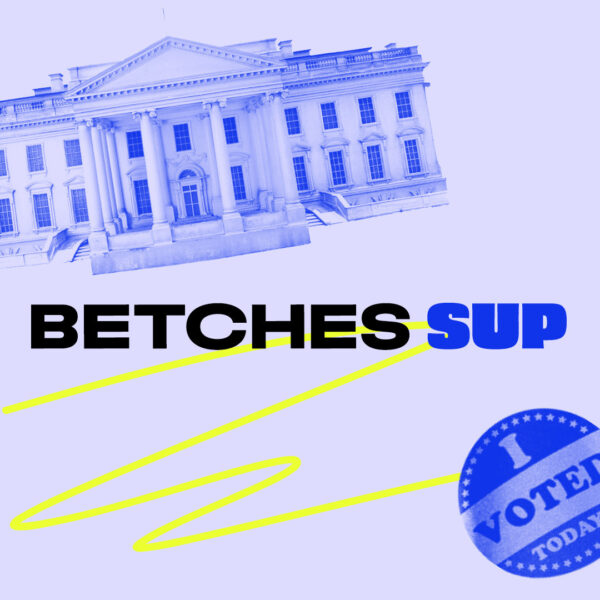 Latest Episodes
Our Hosts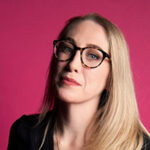 Amanda Duberman
Amanda Duberman is currently the editorial director of the Betches Sup. She was previously an editor at HuffPost. She will always be a snowflake.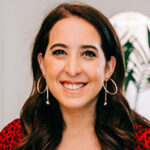 Sami Sage
Sami Sage is a cofounder and Chief Creative Officer at Betches. She's the host of the @Betches, Betches Sup, Morning Announcements, and Diet Starts Tomorrow podcasts and in her spare time likes to scroll on her phone and stare at her dogs, Bruce Bader Ginsburg and Larry David.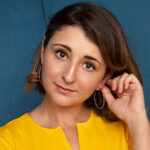 Alise Morales
Alise Morales is a Brooklyn-based comedian and voice actress. In addition to hosting the Betches Sup Podcast, she is the writer of the Betches Sup newsletter.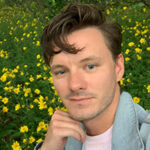 Bryan Russell Smith
Bryan Russell Smith is the Senior Video Producer at Betches. In addition to cohosting the Betches Sup, he is a writer/director and is a father to a Cavapoo named Betty.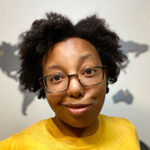 Kaitlin Byrd
Kaitlin Byrd knows too much, thinks even more. Has infinite space in her heart for tea, breakfast for dinner, and her hometown of New York.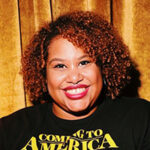 Milly Tamarez
Milly Tamarez is a stand-up, comedy writer, and podcaster based out of Brooklyn, New York. She has written for ABC, NPR, BuzzFeed, Reductress, MTV, BRIC, and her work has been featured on Thrillist, Vice, BET, Vulture, and Comedy Central. She is one of the creators and producers of Flexx (a satire magazine for people of color) and Diverse as Fuck Festival, a festival that highlights diversity in comedy.
Where to Start
#579 Compromises Under Capitalism ft. Berna Anat
Amanda and Alise chat with the host of Betches' new podcast Money Please, Berna Anat. She shares why the advice to stop buying lattes ignores the structural barriers to financial success for most women and minorities, and how she balances giving financial advice with recognizing that some factors are out of people's control. She explains how she's worked to redefine typical benchmarks of financial success, unpacks financial trauma and shame, and details the specific ways that women are locked out of financial literacy. Then, Alise and Amanda react to Joe Manchin's latest threat when it comes to Paid Leave.
Monday, October 25th, 2021
Last week, Alec Baldwin fired a gun on the set of the movie Rust, accidentally killing cinematographer Halyna Hutchins and wounding the director Joel Souza. Next, we have an update on if we're ever getting any sort of deal on an infrastructure spending bill. We share a shady story about Johnson & Johnson, before closing with a weather report and an announcement from the White House. Resources/Articles mentioned in this episode: LA Times: "Everything we know so far about the fatal shooting of Halyna Hutchins on the 'Rust' set" CNN: "Crew member yelled 'cold gun' as he handed Alec Baldwin prop weapon, court document shows" NPR: "The fatal shooting of Halyna Hutchins is prompting calls to ban real guns from sets" AP News: "Biden, Manchin and Schumer huddle, but still no budget deal" Axios: "Pelosi expects "billionaire's tax" to pay for Biden social spending" Bloomberg: "J&J Loses a Round in Bankruptcy Spat Over Baby Powder Suits" NPR: "Powerful storm brings heavy rain, flooding and mud flows to Northern California" NPR: "White House delays the release of secret JFK assassination records, citing COVID-19"
Tuesday, October 26th, 2021
Let's start with yesterday's military coup in Sudan. Next, we have to talk about Facebook and Tesla. Lastly, we have today's edition of Democracy Watch (and this is a big one, everyone). Resources/Articles mentioned in this episode: NY Times: "Sudan's Military Seizes Power and Fires on Protesters: News Updates" AP News: "US condemns Sudan coup, suspends $700 million in aid" NPR: "The Facebook Papers: What you need to know about the trove of insider documents" AP News: "Facebook profits rise amid revelations from leaked documents" NY Times: "Tesla shares surpass $1 trillion in value" Rolling Stone: "Jan. 6 Protest Organizers Say They Participated in 'Dozens' of Planning Meetings With Members of Congress and White House Staff"
Our Reviews
My favorite way to get the news
Just the vibe I need to hear troubling news in a crazy world
Informative and fun to digest
This podcast is amazing! With the news constantly being such a drag, it's great to have a safe place to learn what's going on, with a side of comic relief. Can't recommend it enough!
Digestible and entertaining
I'm a news junkie and I work in media. The Sup is one of my favorites. They're incredibly entertaining, relatable, and knowledgeable. They make news concepts digestible and reach out to a broader audience than many traditional media organizations do.