Go back
Betches Sup
Staying informed doesn't have to be painful. In this daily news and politics podcast presented by Betches Media and hosted by Amanda Duberman, co-hosts Sami Sage, Alise Morales, Bryan Russell Smith, Milly Tamarez, and Kaitlin Byrd run through the day's wildest headlines with accessible analysis and commentary you will actually relate to. Daily episodes bring fact-based news delivered with humor, plus interviews with members of Congress, candidates, activists, comedians, and political experts to discuss WTF is going on and how we're all getting through it. For constant news updates, sign up for the Sup email newsletter at betches.co/sup and follow us on Instagram at @betches_sup.
View Promo Codes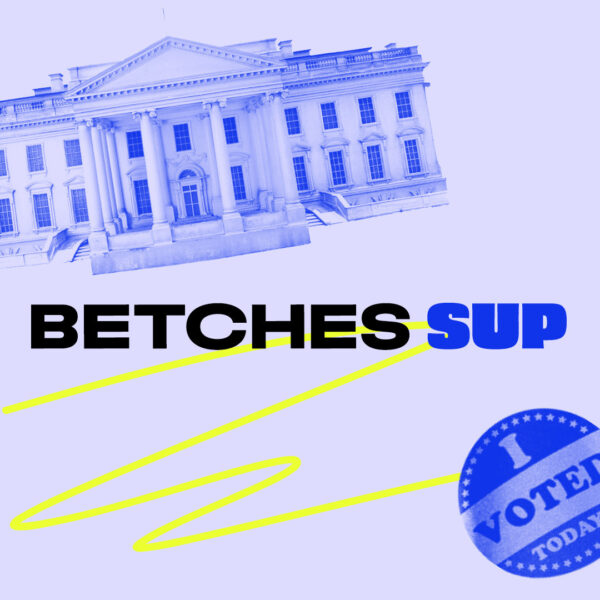 Latest Episodes
Our Hosts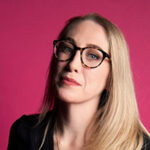 Amanda Duberman
Amanda Duberman is currently the editorial director of the Betches Sup. She was previously an editor at HuffPost. She will always be a snowflake.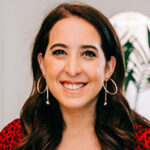 Sami Sage
Sami Sage is a cofounder and Chief Creative Officer at Betches. She's the host of the @Betches, Betches Sup, Morning Announcements, and Diet Starts Tomorrow podcasts and in her spare time likes to scroll on her phone and stare at her dogs, Bruce Bader Ginsburg and Larry David.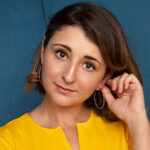 Alise Morales
Alise Morales is a Brooklyn-based comedian and voice actress. In addition to hosting the Betches Sup Podcast, she is the writer of the Betches Sup newsletter.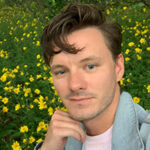 Bryan Russell Smith
Bryan Russell Smith is the Senior Video Producer at Betches. In addition to cohosting the Betches Sup, he is a writer/director and is a father to a Cavapoo named Betty.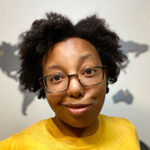 Kaitlin Byrd
Kaitlin Byrd knows too much, thinks even more. Has infinite space in her heart for tea, breakfast for dinner, and her hometown of New York.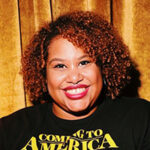 Milly Tamarez
Milly Tamarez is a stand-up, comedy writer, and podcaster based out of Brooklyn, New York. She has written for ABC, NPR, BuzzFeed, Reductress, MTV, BRIC, and her work has been featured on Thrillist, Vice, BET, Vulture, and Comedy Central. She is one of the creators and producers of Flexx (a satire magazine for people of color) and Diverse as Fuck Festival, a festival that highlights diversity in comedy.
Where to Start
#576 Bannon In Shackles
Alise, Kaitlin, and Amanda share a shocking update on the Zebras on the run in Maryland. Then they break down what you should know about the House's investigation into the Capitol attacks and attempts to hold Trump allies in contempt. They connect this to other Democratic efforts in Congress and debate whether voting rights ought to get more attention. Is Joe Manchin getting closer to supporting the voter protections we need? Finally, they break down what it will take to get Steve Bannon in shackles.
Thursday, October 21st, 2021
Yesterday the FDA finally approved both the Moderna and Johnson & Johnson booster shots. On Tuesday night, the January 6th bipartisan House committee voted unanimously in favor of contempt-of-Congress charges against Steve Bannon. Moving to our next story, Republicans in the Senate unanimously blocked yet another piece of voting rights legislation called the Freedom to Vote Act. Meanwhile, Manchin has reportedly told associates that he is considering leaving the Democratic Party if they don't agree to his demands to cut the infrastructure bill. Then, we cover some murder stories before closing with the Netflix employee walkout over Dave Chapelle's transgender comments in his comedy special. Resources/Articles mentioned in this episode: Washington Post: "FDA authorizes Moderna and Johnson & Johnson boosters and says people can get a shot different from their original dose" Reuters: "U.S. House committee backs contempt charge against Trump aide Bannon" NY Times: "Senate Republicans Block Voting Rights Bill, Leaving Its Fate in Doubt" Mother Jones: "Manchin Tells Associates He's Considering Leaving the Democratic Party and Has an Exit Plan" CBS News: "Manslaughter conviction of 21-year-old Oklahoma woman who suffered miscarriage sparks outcry" Washington Post: "Gunman in Parkland school shooting pleads guilty to murdering 17 people" NPR: "Potential human remains and items belonging to Brian Laundrie are found in Florida" AP News: "Chapelle special spurs Netflix walkout; 'Trans lives matter'"
Wednesday, October 20th, 2021
Last night, The January 6th insurrection committee voted to prosecute Steve Bannon for criminal contempt. Next, we move to a story about a Miami school that is telling vaccinated kids to stay home for 30 days after their shot, before moving over to the Secretary of Homeland Security's recent COVID test results. Finally, we cover the governor's race in Virginia between Democrat Terry McAuliffe and Republican Glenn Youngkin. Resources/Articles mentioned in this episode: CNN: "Miami private school makes bogus claims about vaccines while ordering pupils who get a shot to stay home for 30 days" NBC News: "Homeland Security Secretary Alejandro Mayorkas tests positive for Covid" NBC Washington: "Taylor Swift, Glenn Youngkin and the Race for Virginia Governor Explained" AP News: "LA County wants Vanessa Bryant to undergo psychiatric exam"
Our Reviews
My favorite way to get the news
Just the vibe I need to hear troubling news in a crazy world
Informative and fun to digest
This podcast is amazing! With the news constantly being such a drag, it's great to have a safe place to learn what's going on, with a side of comic relief. Can't recommend it enough!
Digestible and entertaining
I'm a news junkie and I work in media. The Sup is one of my favorites. They're incredibly entertaining, relatable, and knowledgeable. They make news concepts digestible and reach out to a broader audience than many traditional media organizations do.