Go back
Betches Sup
Staying informed doesn't have to be painful. In this daily news and politics podcast presented by Betches Media and hosted by Amanda Duberman, co-hosts Sami Sage, Alise Morales, Bryan Russell Smith, Milly Tamarez, and Kaitlin Byrd run through the day's wildest headlines with accessible analysis and commentary you will actually relate to. Daily episodes bring fact-based news delivered with humor, plus interviews with members of Congress, candidates, activists, comedians, and political experts to discuss WTF is going on and how we're all getting through it. For constant news updates, sign up for the Sup email newsletter at betches.co/sup and follow us on Instagram at @betches_sup.
View Promo Codes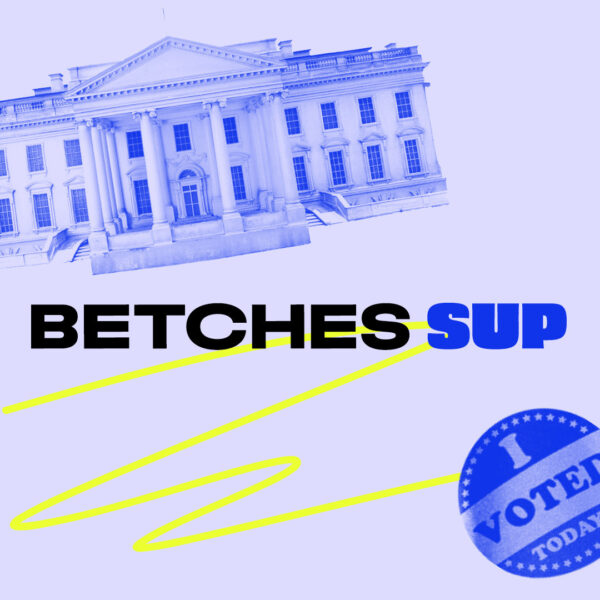 Latest Episodes
Our Hosts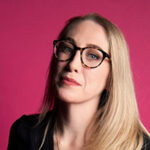 Amanda Duberman
Amanda Duberman is currently the editorial director of the Betches Sup. She was previously an editor at HuffPost. She will always be a snowflake.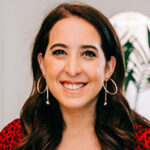 Sami Sage
Sami Sage is a cofounder and Chief Creative Officer at Betches. She's the host of the @ Betches, Betches Sup and Morning Announcements podcasts and in her spare time likes to scroll on her phone and stare at her dogs, Bruce Bader Ginsburg and Larry David.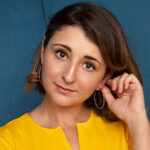 Alise Morales
Alise Morales is a Brooklyn-based comedian and voice actress. In addition to hosting the Betches Sup Podcast, she is the writer of the Betches Sup newsletter.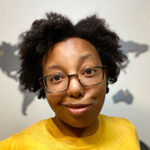 Kaitlin Byrd
Kaitlin Byrd knows too much, thinks even more. Has infinite space in her heart for tea, breakfast for dinner, and her hometown of New York.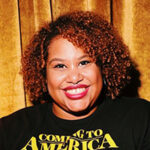 Milly Tamarez
Milly Tamarez is a stand-up, comedy writer, and podcaster based out of Brooklyn, New York. She has written for ABC, NPR, BuzzFeed, Reductress, MTV, BRIC, and her work has been featured on Thrillist, Vice, BET, Vulture, and Comedy Central. She is one of the creators and producers of Flexx (a satire magazine for people of color) and Diverse as Fuck Festival, a festival that highlights diversity in comedy.
Where to Start
Thursday, September 29th, 2022
Today's headlines: Hurricane Ian hit southwestern Florida as a category 4 storm near Cayo Costa, knocking out the power of over 1.8 million people and leaving people trapped in flooded homes. Universities and colleges in Idaho are warning staffers not to refer students to abortion providers or tell them how to get emergency contraception. The founder of the Oath Keepers Stewart Rhodes, along with 4 other members of the extremist group, have just begun their trial for seditious conspiracy. The US embassy in Moscow is encouraging Americans with dual citizenship to leave immediately, or else they could be drafted by Putin's mandatory military conscription order. Finally for this week, the Senate is enacting an attempt to protect the 2024 election through the Electoral Count Reform and Presidential Transition Improvement Act. Resources/Articles mentioned this episode: NY Times: Live Updates: Hurricane Ian Takes Aim at Florida After Leaving Cuba in the Dark PBS: Idaho universities disallow abortion, contraception referrals for students Washington Post: Jury selection underway in Oath Keepers seditious conspiracy trial New York Times: Latest U.S. Military Package for Ukraine Suggests Shift in Focus to Long, Open-Ended War Washington Post: The crumbling GOP opposition to electoral count reform bill Host: Sami Sage Producers: Amanda Duberman and Bridget Schwartz Original Music and Editing: Brandon Lee Bjornson
#765 Running With Subpoenas
Hosts: Amanda, Sami, Kaitlin Topics: Why conservative groups are trying to stop Biden's student debt forgiveness program Texas's top law enforcement officer fled from a subpoena. We peel back the layers on *just how bad* Ken Paxton is for Texas and the rule of law (vote for Rochelle Garza for Texas AG on Nov. 8!) The Jan. 6 committee postponed the hearing because of Hurricane Ian. Or did they? We speculate some other reasons behind the delay. Learn more about your ad choices. Visit megaphone.fm/adchoices
Wednesday, September 28th, 2022
Today's headlines: Hurricane Ian has made its debut in Florida, with officials warning of dangerous storm surges, flooding, and powerful winds to come. A Texas process server attempted to serve the state's Attorney General Ken Paxton with a subpoena to appear in federal court in a lawsuit brought by nonprofit reproductive health groups who want to help Texans pay for abortions out of state. Mark Meadows did not show up yesterday in response to his subpoena in Fulton County, Georgia. Finally for today, Students at schools across Virginia participated in walkouts yesterday, in protest of Governor Glenn Youngkin's new policies restricting the rights of transgender students.Resources/Articles mentioned this episode: NY Times: Live Updates: Hurricane Ian Takes Aim at Florida After Leaving Cuba in the Dark Texas Tribune: Texas Attorney General Ken Paxton fled his home to avoid being served with subpoena, court record says The Hill: Riggleman says Mark Meadows text messages reveal 'roadmap to an attempted coup' Washington Post: Va. students walk out of classes in protest of Youngkin transgender policy Host: Sami Sage Producers: Amanda Duberman and Bridget Schwartz Original Music and Editing: Brandon Lee Bjornson
Our Reviews
My favorite way to get the news
Just the vibe I need to hear troubling news in a crazy world
Informative and fun to digest
This podcast is amazing! With the news constantly being such a drag, it's great to have a safe place to learn what's going on, with a side of comic relief. Can't recommend it enough!
Digestible and entertaining
I'm a news junkie and I work in media. The Sup is one of my favorites. They're incredibly entertaining, relatable, and knowledgeable. They make news concepts digestible and reach out to a broader audience than many traditional media organizations do.