Go back
Betches Sup
Staying informed doesn't have to be painful. In this news and politics podcast presented by Betches Media and hosted by Amanda Duberman, co-hosts Sami Sage, Alise Morales, Milly Tamarez, and Kaitlin Byrd run through the day's wildest headlines with accessible analysis and commentary you will actually relate to. Monday through Thursday, episodes bring fact-based news delivered with humor, plus interviews with members of Congress, candidates, activists, comedians, and political experts to discuss WTF is going on and how we're all getting through it. For constant news updates, sign up for the Sup email newsletter at betches.co/sup and follow us on Instagram at @betches_sup.
View Promo Codes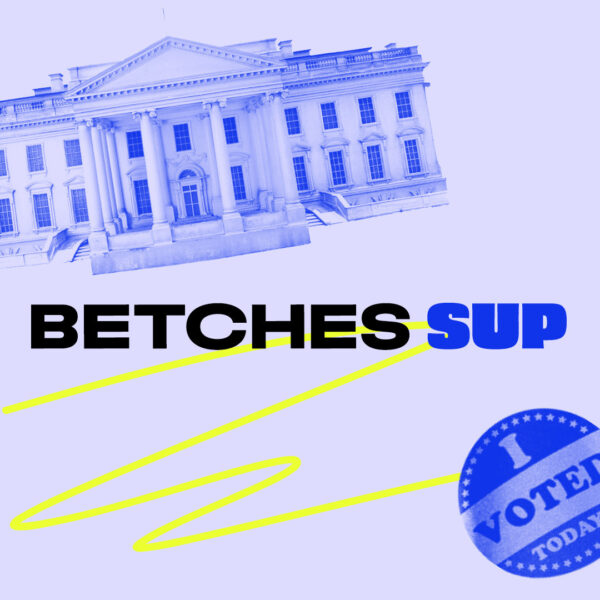 Latest Episodes
Our Hosts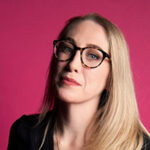 Amanda Duberman
Amanda Duberman is currently the editorial director of the Betches Sup. She was previously an editor at HuffPost. She will always be a snowflake.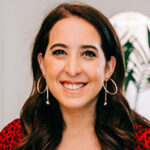 Sami Sage
Sami Sage is a cofounder and Chief Creative Officer at Betches. She's the host of the @ Betches, Betches Sup and Morning Announcements podcasts and in her spare time likes to scroll on her phone and stare at her dogs, Bruce Bader Ginsburg and Larry David.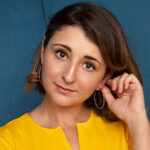 Alise Morales
Alise Morales is a Brooklyn-based comedian and voice actress. In addition to hosting the Betches Sup Podcast, she is the writer of the Betches Sup newsletter.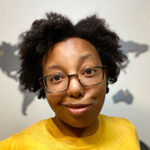 Kaitlin Byrd
Kaitlin Byrd knows too much, thinks even more. Has infinite space in her heart for tea, breakfast for dinner, and her hometown of New York.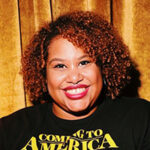 Milly Tamarez
Milly Tamarez is a stand-up, comedy writer, and podcaster based out of Brooklyn, New York. She has written for ABC, NPR, BuzzFeed, Reductress, MTV, BRIC, and her work has been featured on Thrillist, Vice, BET, Vulture, and Comedy Central. She is one of the creators and producers of Flexx (a satire magazine for people of color) and Diverse as Fuck Festival, a festival that highlights diversity in comedy.
Where to Start
Monday, November 28th. 2022
Today's headlines: Reports emerged over the weekend that Donald Trump had dinner at Mar-a-Lago with, Kanye West, a famous 24 year old neo-Nazi named Nick Fuentes, and a former Trump strategist named Karen Giorno. Kanye West has announced his 2024 Presidential Bid, Calling for Christian Theocracy. Early voting began this weekend in the Georgia senate runoff race between Raphael Warnock and Herschel Walker. Half of twitter's top 100 advertisers are no longer advertising on the platform. Mike Pence is considering answering to the Justice Department in their investigation into January 6th. Finally for today, France has taken the first steps to enshrine the right to abortion into their constitution. Resources/Articles mentioned this episode: Axios: Trump talks with white nationalist Nick Fuentes at Mar-a-Lago dinner Rolling Stone: Kanye West Announces 2024 Presidential Bid, Seems to Call for Christian Theocracy CNN: Georgia Senate candidate Herschel Walker getting tax break in 2022 on Texas home intended for primary residence NPR: Twitter has lost 50 of its top 100 advertisers since Elon Musk took over, report says NY Times: Justice Dept. Seeking to Question Pence in Jan. 6 Investigation Washington Post: France takes 1st step to add abortion right to constitution Host: Sami Sage Morning Announcements is produced by Sami Sage alongside Amanda Duberman and Bridget Schwartz Original Music and Editing by Brandon Lee Bjornson
#799 Groupchat Advice Column
Hosts: Amanda, Milly, Alise Topics: Listeners seek advice on a chaotic range of quandaries, from reeling after video sex with their boss to getting a promotion from a bad manager. Plus, when is the age gap just *too big*? The hosts also help a listener navigate the holidays with people whose views make them genuinely uncomfortable. Check out our latest promo codes here: https://betches.com/promos Learn more about your ad choices. Visit megaphone.fm/adchoices
#798 I Actually Don't Believe That At All
Hosts: Sami, Amanda, Alise Topics: The hosts get political about a range of timely scenarios, from the optimal time to leave the airport to the role of cranberry sauce on the Thanksgiving table A menu of responses for shutting down conservative family members Check out our latest promo codes here: https://betches.com/promos Learn more about your ad choices. Visit megaphone.fm/adchoices
Our Reviews
My favorite way to get the news
Just the vibe I need to hear troubling news in a crazy world
Informative and fun to digest
This podcast is amazing! With the news constantly being such a drag, it's great to have a safe place to learn what's going on, with a side of comic relief. Can't recommend it enough!
Digestible and entertaining
I'm a news junkie and I work in media. The Sup is one of my favorites. They're incredibly entertaining, relatable, and knowledgeable. They make news concepts digestible and reach out to a broader audience than many traditional media organizations do.