Go back
Betches Sup
Staying informed doesn't have to be painful. In this news and politics podcast presented by Betches Media and hosted by Amanda Duberman, co-hosts Sami Sage, Alise Morales, Milly Tamarez, and Kaitlin Byrd run through the day's wildest headlines with accessible analysis and commentary you will actually relate to. Monday through Thursday, episodes bring fact-based news delivered with humor, plus interviews with members of Congress, candidates, activists, comedians, and political experts to discuss WTF is going on and how we're all getting through it. For constant news updates, sign up for the Sup email newsletter at betches.co/sup and follow us on Instagram at @betches_sup.
View Promo Codes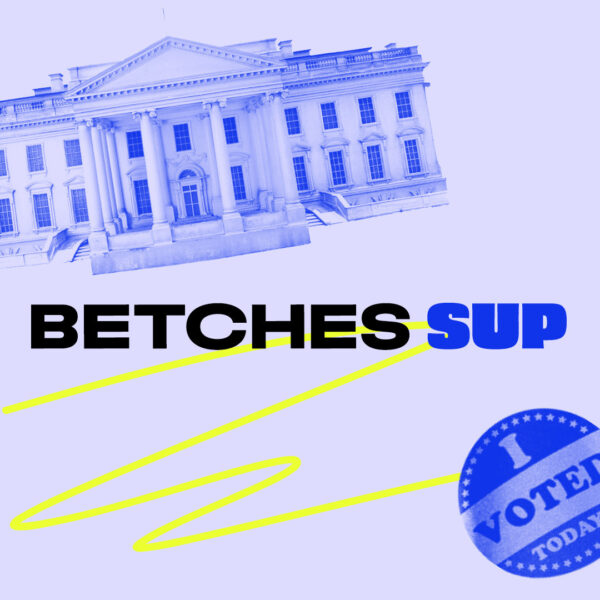 Latest Episodes
Our Hosts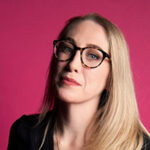 Amanda Duberman
Amanda Duberman is currently the editorial director of the Betches Sup. She was previously an editor at HuffPost. She will always be a snowflake.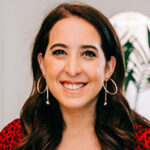 Sami Sage
Sami Sage is a cofounder and Chief Creative Officer at Betches. She's the host of the @ Betches, Betches Sup and Morning Announcements podcasts and in her spare time likes to scroll on her phone and stare at her dogs, Bruce Bader Ginsburg and Larry David.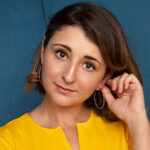 Alise Morales
Alise Morales is a Brooklyn-based comedian and voice actress. In addition to hosting the Betches Sup Podcast, she is the writer of the Betches Sup newsletter.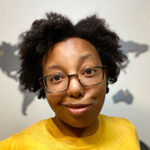 Kaitlin Byrd
Kaitlin Byrd knows too much, thinks even more. Has infinite space in her heart for tea, breakfast for dinner, and her hometown of New York.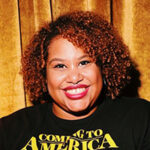 Milly Tamarez
Milly Tamarez is a stand-up, comedy writer, and podcaster based out of Brooklyn, New York. She has written for ABC, NPR, BuzzFeed, Reductress, MTV, BRIC, and her work has been featured on Thrillist, Vice, BET, Vulture, and Comedy Central. She is one of the creators and producers of Flexx (a satire magazine for people of color) and Diverse as Fuck Festival, a festival that highlights diversity in comedy.
Where to Start
Monday, January 30th, 2023
Today's headlines: The police body camera footage from the fatal beating of Tyre Nichols was released on Friday evening. Another exposé involving former Attorney General Bill Barr has come forward, centered around what the piece called a "capital punishment killing spree" under Donald Trump's administration. California Representative Adam Schiff announced that he will make a bid for Diane Feinstein's senate seat in 2024. An anti-abortion bill was duly introduced in both the House and Senate last week. Finally for today, The FDA has proposed easing the blood donation rules for gay and bisexual men. Resources/Articles mentioned this episode: NBC: Tyre Nichols video: Memphis police release bodycam videos Buzzfeed: Family And Friends Remember Tyre Nichols As A "Free Spirit" Who "Was Just His Own Person" AP News: Memphis police disband unit that fatally beat Tyre Nichols Rolling Stone: Trump's Killing Spree: The Inside Story of His Race to Execute Every Prisoner He Could Patch: George Santos Posted 'Deeply Offensive' Comment About Hitler, Jews Mother Jones: We Tried to Call the Top Donors to George Santos' 2020 Campaign. Many Don't Seem to Exist. Congress: S.4541 - Standing with Moms Act NBC: FDA proposes easing blood donation rules for gay and bisexual men Host: Sami Sage Morning Announcements is produced by Sami Sage alongside Amanda Duberman and Bridget Schwartz Original Music and Editing by Brandon Lee Bjornson
Friday, January 27th, 2023
Today's headlines: Charges were brought yesterday against the 5 ex-police officers in Memphis Tennessee, who beat to death a 29-year-old Black man named Tyre Nichols. The democratic-led Virginia state Senate stopped the passage of a 15 week abortion ban which had been proposed by Governor Glenn Youngkin yesterday. On Wednesday, when Santos served surprise Dunkin Donuts with amended campaign filings on the side, forms now indicated that he had hired a new treasurer. Donald Trump pressured former Attorney General Bill Barr in 2019 to appoint someone at the DOJ to investigate the Mueller investigation. Finally for today, former employees of the American arm of Russian state-media broadcaster RT America are restarting a new media venture under the name GlobalTek. Resources/Articles mentioned this episode: AP News: DA: 5 Memphis cops 'all responsible' for Tyre Nichols' death ABC8: Virginia Senate panel kills Republican abortion ban proposals AP News: Latest Santos chaos: 'Hiring' treasurer who turned down job NY Times: How Barr's Quest to Find Flaws in the Russia Inquiry Unraveled Axios: Scoop: Russia state propaganda alums launch new D.C. media venture Host: Sami Sage Morning Announcements is produced by Sami Sage alongside Amanda Duberman and Bridget Schwartz Original Music and Editing by Brandon Lee Bjornson
#827 Florida Or Fiction?
Hosts: Amanda, Milly, Alise Topics: Pope Francis is cool with celibate gays Trump is invited back on Facebook An Idaho Republican lawmaker apologizes for comparing women to cows (but there's a plot twist) Reacting to the highs and lows of this year's Oscar nominations The story of the woman who concealed her Asian descent and was nominated for an Oscar 87 years ago What's really in the AP African American studies class that Ron DeSantis banned from Florida? Check out our latest promo codes here: https://betches.com/promos Learn more about your ad choices. Visit megaphone.fm/adchoices
Our Reviews
My favorite way to get the news
Just the vibe I need to hear troubling news in a crazy world
Informative and fun to digest
This podcast is amazing! With the news constantly being such a drag, it's great to have a safe place to learn what's going on, with a side of comic relief. Can't recommend it enough!
Digestible and entertaining
I'm a news junkie and I work in media. The Sup is one of my favorites. They're incredibly entertaining, relatable, and knowledgeable. They make news concepts digestible and reach out to a broader audience than many traditional media organizations do.