Go back
Betches Sup
Welcome the group chat! In this biweekly comedy politics podcast made by women for women, hosts Amanda Duberman, Alise Morales, and Milly Tamarez curate and dissect the week's biggest stories in news and politics while mixing smart, personal analysis with a healthy spoonful of humor to make it all go down easier. From political campaigns to pop culture, we're processing it the only way we know how: together, and with jokes. For constant news updates, sign up for the Sup email newsletter at betches.co/sup and follow us on Instagram at @betches_sup.
View Promo Codes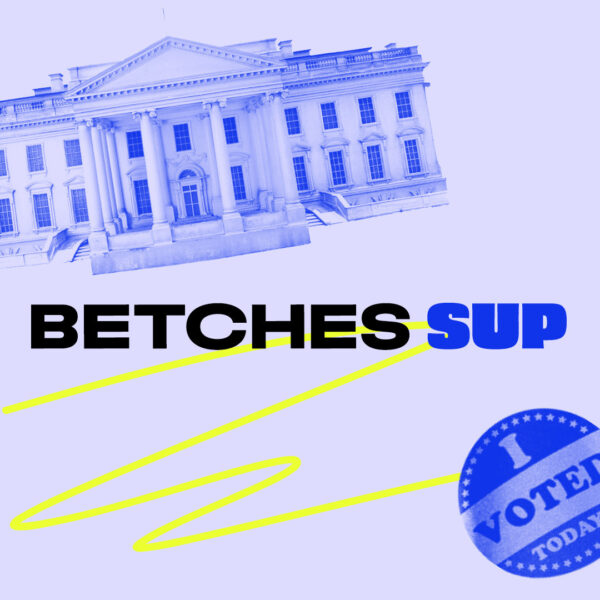 Latest Episodes
Our Hosts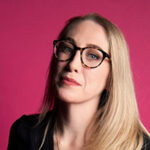 Amanda Duberman
Amanda Duberman is currently the editorial director of the Betches Sup. She was previously an editor at HuffPost. She will always be a snowflake.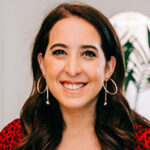 Sami Sage
Sami Sage is a cofounder and Chief Creative Officer at Betches. She's the host of the @ Betches, Betches Sup and Morning Announcements podcasts and in her spare time likes to scroll on her phone and stare at her dogs, Bruce Bader Ginsburg and Larry David.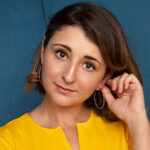 Alise Morales
Alise Morales is a Brooklyn-based comedian and voice actress. In addition to hosting the Betches Sup Podcast, she is the writer of the Betches Sup newsletter.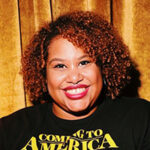 Milly Tamarez
Milly Tamarez is a stand-up, comedy writer, and podcaster based out of Brooklyn, New York. She has written for ABC, NPR, BuzzFeed, Reductress, MTV, BRIC, and her work has been featured on Thrillist, Vice, BET, Vulture, and Comedy Central. She is one of the creators and producers of Flexx (a satire magazine for people of color) and Diverse as Fuck Festival, a festival that highlights diversity in comedy.
Where to Start
Thursday, June 1st, 2023
Today's Headlines: The House of Representatives passed a debt ceiling agreement, delaying the consequences of a potential US default until 2025. Federal prosecutors obtained a recording of Trump discussing a classified document on Iran policy. Trump waved the document, claiming it could undermine statements made by Chairman of the Joint Chiefs of Staff, Mark Milley. Minnesota legalized recreational cannabis for adults over 21. It will take about 12 to 18 months for legal products to become available. Mike Pence is expected to launch his 2024 presidential campaign on June 7th, joining at least nine other candidates, including Chris Christie. Resources/Articles mentioned in this episode: The Hill: House passes bill to raise debt ceiling Independent: Trump caught on tape discussing classified documents he kept after leaving White House, reports say  CBS News: Gov. Tim Walz signs recreational cannabis bill into law   Wa Post: Pence, Christie to launch presidential bids next week  Morning Announcements is produced by Sami Sage alongside Amanda Duberman and Bridget Schwartz Edited by Grace Hernandez-Johnson
Wednesday, May 31st, 2023
Today's Headlines: Debt ceiling deal causes division in politics, with threats to remove House Speaker. Mass shooting in Hollywood Beach leaves nine dead. Study shows increased heart attack deaths during the COVID-19 pandemic, especially among young adults. New York City sinking due to subsidence and rising sea levels. The Sackler family granted immunity in the opioid crisis, paying $6 billion for addiction programs. Resources/Articles mentioned in this episode: WA Post: Debt ceiling deal faces first hurdle in Republican-led House  AP News: Florida police search for 3 gunmen who wounded 9 at crowded beach on Memorial Day Today: Young people are more likely to die of heart attacks post-COVID, study finds. But why?  AP News: As rising oceans threaten NYC, study documents another risk: The city is sinking NY Times: Sacklers Can Be Shielded From Opioid Liability, Appeals Court Rules  Morning Announcements is produced by Sami Sage alongside Amanda Duberman and Bridget Schwartz Edited by Grace Hernandez-Johnson
#863 Listener Town Hall
We dove deep into the voicemails to play your dispatches and queries from across red states and blue, including: Is it safe for your trans partner to attend a wedding in Florida? Why are liberals in New England being weird about abortion? Why do kids accept gender fluidity easily while adults throw tantrums? And a… piercing follow-up to an "Are Men OK?" favorite you will not want to miss. Call us! Leave us a voicemail at (212) 287-5244‬ to join the group chat. Learn more about your ad choices. Visit megaphone.fm/adchoices
Our Reviews
My favorite way to get the news
Just the vibe I need to hear troubling news in a crazy world
Informative and fun to digest
This podcast is amazing! With the news constantly being such a drag, it's great to have a safe place to learn what's going on, with a side of comic relief. Can't recommend it enough!
Digestible and entertaining
I'm a news junkie and I work in media. The Sup is one of my favorites. They're incredibly entertaining, relatable, and knowledgeable. They make news concepts digestible and reach out to a broader audience than many traditional media organizations do.
Our hosts cut the BS and have unfiltered conversations about real-life sh*t that will make your group chat say, "That's so us." Whether you're commuting to work or looking to laugh (instead of cry) in the shower, we've got a podcast that will become a part of your daily rotation. Go ahead, explore our slate below and IDK, maybe write us a glowing review if you'd like. (It's not weird, we promise.)
View Promo Codes