Go back
Betches Sup
Staying informed doesn't have to be painful. In this news and politics podcast presented by Betches Media and hosted by Amanda Duberman, co-hosts Sami Sage, Alise Morales, Milly Tamarez, and Kaitlin Byrd run through the day's wildest headlines with accessible analysis and commentary you will actually relate to. Monday through Thursday, episodes bring fact-based news delivered with humor, plus interviews with members of Congress, candidates, activists, comedians, and political experts to discuss WTF is going on and how we're all getting through it. For constant news updates, sign up for the Sup email newsletter at betches.co/sup and follow us on Instagram at @betches_sup.
View Promo Codes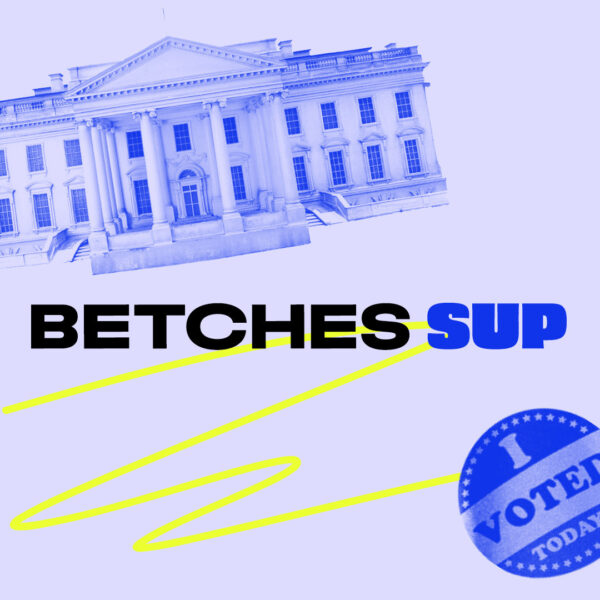 Latest Episodes
Our Hosts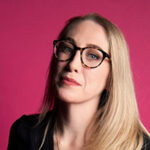 Amanda Duberman
Amanda Duberman is currently the editorial director of the Betches Sup. She was previously an editor at HuffPost. She will always be a snowflake.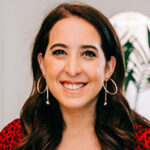 Sami Sage
Sami Sage is a cofounder and Chief Creative Officer at Betches. She's the host of the @ Betches, Betches Sup and Morning Announcements podcasts and in her spare time likes to scroll on her phone and stare at her dogs, Bruce Bader Ginsburg and Larry David.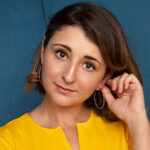 Alise Morales
Alise Morales is a Brooklyn-based comedian and voice actress. In addition to hosting the Betches Sup Podcast, she is the writer of the Betches Sup newsletter.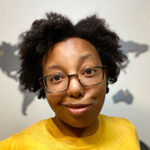 Kaitlin Byrd
Kaitlin Byrd knows too much, thinks even more. Has infinite space in her heart for tea, breakfast for dinner, and her hometown of New York.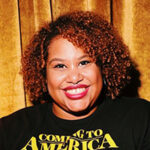 Milly Tamarez
Milly Tamarez is a stand-up, comedy writer, and podcaster based out of Brooklyn, New York. She has written for ABC, NPR, BuzzFeed, Reductress, MTV, BRIC, and her work has been featured on Thrillist, Vice, BET, Vulture, and Comedy Central. She is one of the creators and producers of Flexx (a satire magazine for people of color) and Diverse as Fuck Festival, a festival that highlights diversity in comedy.
Where to Start
Thursday, January 26th, 2023
Today's headlines: President Biden announced that the US will be providing the Ukrainians with Abrams tanks. The National Archives is considering whether they will ask all past presidents and vice presidents to review their personal records to verify that no classified materials are there. House Speaker Kevin McCarthy has made good on his promise to reject the placement of certain Democrats on congressional committees, but has yet to remove George Santos. Meta, the parent company of Facebook and Instagram, has announced that they will let Donald Trump back on their platforms in the coming week after his two year suspension. NBC News is reporting that Marjorie Taylor Greene is supposedly angling to be Trump's 2024 pick for Vice President. Finally for today, a recent study claims Long Covid is having a significant effect on America's workforce, preventing substantial numbers of people from going back to work. Resources/Articles mentioned this episode: US Department of Defense: Biden Announces Abrams Tanks to be Delivered to Ukraine Washington Post: Archives weighs asking past presidents, VPs to look for classified items NY Times: McCarthy Ejects Schiff and Swalwell From Intelligence Committee NBC: McCarthy says Santos will be removed from Congress if Ethics Committee finds he broke the law Daily Beast: George Santos Admits 500K Personal Loan to Campaign Wasn't 'Personal' META: Ending Suspension of Trump's Accounts With New Guardrails to Deter Repeat Offenses NBC: Marjorie Taylor Greene aims to be Trump's VP pick in 2024 NY Times: Long Covid Is Keeping Significant Numbers of People Out of Work, Study Finds Host: Sami Sage Morning Announcements is produced by Sami Sage alongside Amanda Duberman and Bridget Schwartz Original Music and Editing by Brandon Lee Bjornson
#826 The 2024 Senate Races Worth Getting To Know
Hosts: Amanda, Kaitlin Topics: What would we invite the FBI over to help us find? Reacting to and contextualizing the classified documents found at Pence's house. Rep. Ruben Gallego announces a 2024 Senate run against Kyrsten Sinema in Arizona, setting up a potential three-way general election in a toss-up state. We unpack the messiness. Looking closely at the bright light we've been avoiding (the 2024 Senate map) Check out our latest promo codes here: https://betches.com/promos Learn more about your ad choices. Visit megaphone.fm/adchoices
Wednesday, January 25th, 2023
Today's headlines: 7 people are dead after an incident in Half Moon Bay on Monday; in Oakland California, 1 person was shot dead and 7 others were injured. A lawyer for former Vice President Pence found a small number of classified documents at Pence's home in Indiana. An appearance by George Santos on a Brazilian podcast from December 2022 has surfaced, where he claims (in Portuguese), that he was the target of an "assassination attempt" the prior year. Kevin McCarthy has stated that "I will never leave that woman, I will always take care of her" in regards to Marjorie Taylor Greene. The Senate Judiciary Committee held a hearing yesterday sparked by the Taylor Swift Eras Tour ticket fiasco. Finally for today, A 30-year-old Wharton graduate named Charlie Javice is being sued by JP Morgan Chase who claimed that she engaged in an elaborate fraud scheme. Resources/Articles mentioned this episode: CBS: Update: 'Workplace violence' fueled employee's Half Moon Bay mass killing spree NBC: 1 killed and 7 injured in shooting in Oakland, California CNN: First on CNN: Classified documents found at Pence's Indiana home MSNBC: Exclusive: Rep. Santos describes assassination attempt, mugging in new video NY Times: How Kevin McCarthy Forged an Ironclad Bond With Marjorie Taylor Greene NY Times: Ticketmaster Hearing Takeaways: After Taylor Swift Debacle, Some Senators Call Live Nation a 'Monopoly' NY Times: How Charlie Javice Got JPMorgan to Pay $175 Million for … What Exactly? Host: Sami Sage Morning Announcements is produced by Sami Sage alongside Amanda Duberman and Bridget Schwartz Original Music and Editing by Brandon Lee Bjornson
Our Reviews
My favorite way to get the news
Just the vibe I need to hear troubling news in a crazy world
Informative and fun to digest
This podcast is amazing! With the news constantly being such a drag, it's great to have a safe place to learn what's going on, with a side of comic relief. Can't recommend it enough!
Digestible and entertaining
I'm a news junkie and I work in media. The Sup is one of my favorites. They're incredibly entertaining, relatable, and knowledgeable. They make news concepts digestible and reach out to a broader audience than many traditional media organizations do.