Go back
Betches Sup
Staying informed doesn't have to be painful. In this daily news and politics podcast presented by Betches Media and hosted by Amanda Duberman, co-hosts Sami Sage, Alise Morales, Bryan Russell Smith, Milly Tamarez, and Kaitlin Byrd run through the day's wildest headlines with accessible analysis and commentary you will actually relate to. Daily episodes bring fact-based news delivered with humor, plus interviews with members of Congress, candidates, activists, comedians, and political experts to discuss WTF is going on and how we're all getting through it. For constant news updates, sign up for the Sup email newsletter at betches.co/sup and follow us on Instagram at @betches_sup.
View Promo Codes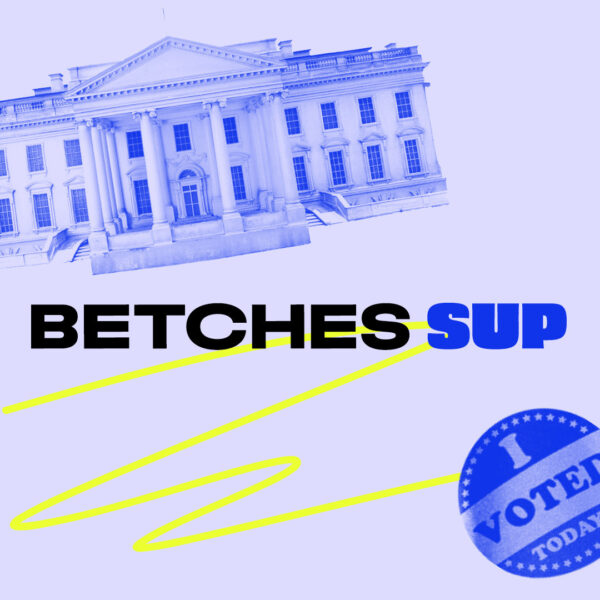 Latest Episodes
Our Hosts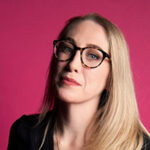 Amanda Duberman
Amanda Duberman is currently the editorial director of the Betches Sup. She was previously an editor at HuffPost. She will always be a snowflake.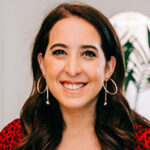 Sami Sage
Sami Sage is a cofounder and Chief Creative Officer at Betches. She's the host of the @Betches, Betches Sup, Morning Announcements, and Diet Starts Tomorrow podcasts and in her spare time likes to scroll on her phone and stare at her dogs, Bruce Bader Ginsburg and Larry David.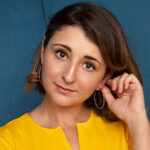 Alise Morales
Alise Morales is a Brooklyn-based comedian and voice actress. In addition to hosting the Betches Sup Podcast, she is the writer of the Betches Sup newsletter.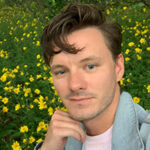 Bryan Russell Smith
Bryan Russell Smith is the Senior Video Producer at Betches. In addition to cohosting the Betches Sup, he is a writer/director and is a father to a Cavapoo named Betty.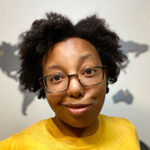 Kaitlin Byrd
Kaitlin Byrd knows too much, thinks even more. Has infinite space in her heart for tea, breakfast for dinner, and her hometown of New York.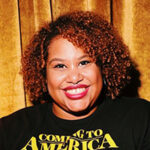 Milly Tamarez
Milly Tamarez is a stand-up, comedy writer, and podcaster based out of Brooklyn, New York. She has written for ABC, NPR, BuzzFeed, Reductress, MTV, BRIC, and her work has been featured on Thrillist, Vice, BET, Vulture, and Comedy Central. She is one of the creators and producers of Flexx (a satire magazine for people of color) and Diverse as Fuck Festival, a festival that highlights diversity in comedy.
Where to Start
Thursday, October 14th, 2021
We start with a new study about booster vaccines from the National Institute of Health. On Tuesday, the FDA authorized the first ever e-cigarette. Meanwhile, the chair of the Senate Homeland Security, senator Gary Peters has asked TikTok to provide information on its policies surrounding violent and extremist content. Next, we move to our new and exciting segment, Democracy Watch. To close, we end with Homeland Security Secretary Alejandro Mayorkas' memo ordering U.S. Immigration and Customs Enforcement to stop mass worksite raids. Plus, we have an update on the potential strike by IATSE. Resources/Articles mentioned in this episode: CNN: "FDA to take up Moderna, J&J Covid-19 booster questions this week" AP News: "FDA authorizes first e-cigarette, cites benefit for smokers" CNN: "Senate Homeland Security chair asks TikTok for policies on extremist content" Mother Jones: "Texas Republicans Are Pulling Out All the Stops to Dilute the Voting Power of People of Color" Washington Post: "2020 Census may have undercounted Black Americans, new analyses say" Hollywood Reporter: "IATSE Sets Oct. 18 Strike Date if Contract Talks Aren't Resolved"
#572 It's Time For PTO After Miscarriage
Senator Tammy Duckworth joins us to discuss a topic hugely personal to many of our listeners: miscarriage and pregnancy loss. Sen. Duckworth describes the Support Through Loss Act, which would provide paid leave to those experiencing pregnancy loss, a failed adoption, or unsuccessful fertility treatments. She shares how her own experience with pregnancy loss makes the bill personal and why men need to be a bigger part of the conversation around miscarriage and mourning. Finally, she shares how the bill recognizes the many ways people become parents in 2021 while funding additional research into pregnancy loss.
Wednesday, October 13th, 2021
We still have not quite settled the debt ceiling issue yet. New York City is giving every public school kindergartner $100 dollars in a college savings account, and California became the first state in the nation to adopt a law that will require large retail stores to provide gender-neutral toy sections. And in Texas, Governor Greg Abbott issued an executive order prohibiting COVID-19 vaccine mandates by any "entity," if someone objects to the vaccine for "any reason of personal conscience. " Yesterday, a Wyoming coroner issued an update in the Gabby Petito case, and today we're going to close the Morning Announcements with a brand new segment called Democracy Watch. Resources/Articles mentioned in this episode: AP News: "House returns to stave off default with debt limit vote" NY Times: "Seeding Accounts for Kindergartners and Hoping to Grow College Graduates" LA Times: "California will require large retailers to provide gender-neutral toy sections" Axios: "Texas Gov. Greg Abbott bans COVID-19 vaccine mandates by any entity" AP News: "Coroner: Gabby Petito strangled 3-4 weeks before body found" NBC News: "Jan. 6 commission threatens criminal referrals after Steve Bannon snubs subpoena"
Our Reviews
My favorite way to get the news
Just the vibe I need to hear troubling news in a crazy world
Informative and fun to digest
This podcast is amazing! With the news constantly being such a drag, it's great to have a safe place to learn what's going on, with a side of comic relief. Can't recommend it enough!
Digestible and entertaining
I'm a news junkie and I work in media. The Sup is one of my favorites. They're incredibly entertaining, relatable, and knowledgeable. They make news concepts digestible and reach out to a broader audience than many traditional media organizations do.