Go back
Betches Sup
Staying informed doesn't have to be painful. In this news and politics podcast presented by Betches Media and hosted by Amanda Duberman, co-hosts Sami Sage, Alise Morales, Milly Tamarez, and Kaitlin Byrd run through the day's wildest headlines with accessible analysis and commentary you will actually relate to. Monday through Thursday, episodes bring fact-based news delivered with humor, plus interviews with members of Congress, candidates, activists, comedians, and political experts to discuss WTF is going on and how we're all getting through it. For constant news updates, sign up for the Sup email newsletter at betches.co/sup and follow us on Instagram at @betches_sup.
View Promo Codes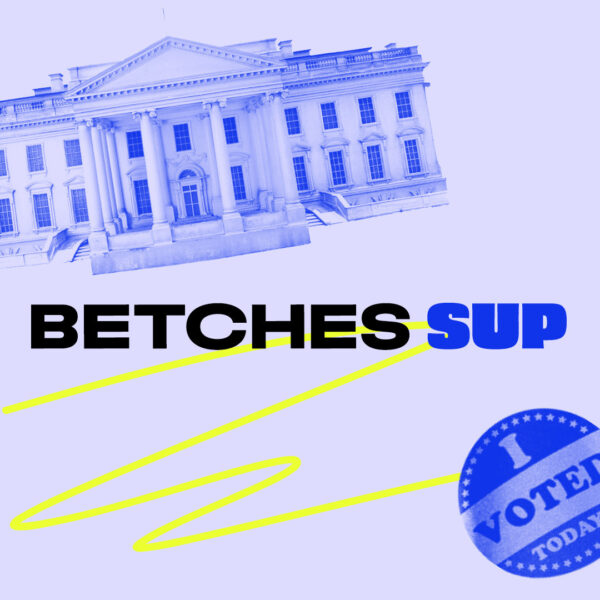 Latest Episodes
Our Hosts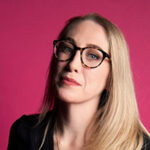 Amanda Duberman
Amanda Duberman is currently the editorial director of the Betches Sup. She was previously an editor at HuffPost. She will always be a snowflake.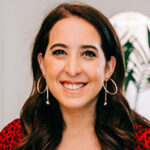 Sami Sage
Sami Sage is a cofounder and Chief Creative Officer at Betches. She's the host of the @ Betches, Betches Sup and Morning Announcements podcasts and in her spare time likes to scroll on her phone and stare at her dogs, Bruce Bader Ginsburg and Larry David.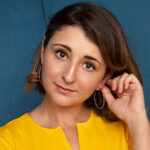 Alise Morales
Alise Morales is a Brooklyn-based comedian and voice actress. In addition to hosting the Betches Sup Podcast, she is the writer of the Betches Sup newsletter.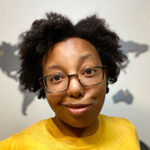 Kaitlin Byrd
Kaitlin Byrd knows too much, thinks even more. Has infinite space in her heart for tea, breakfast for dinner, and her hometown of New York.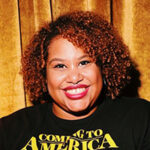 Milly Tamarez
Milly Tamarez is a stand-up, comedy writer, and podcaster based out of Brooklyn, New York. She has written for ABC, NPR, BuzzFeed, Reductress, MTV, BRIC, and her work has been featured on Thrillist, Vice, BET, Vulture, and Comedy Central. She is one of the creators and producers of Flexx (a satire magazine for people of color) and Diverse as Fuck Festival, a festival that highlights diversity in comedy.
Where to Start
Tuesday, March 14th, 2023
Today's headlines: Three women in Texas have been sued for wrongful death by a man who says they helped his ex-wife obtain medication for an abortion. Former vice president Mike Pence has made his first semi-public criticism of Donald Trump. Residents across Florida's southwest coast are facing a flare-up of toxic red tide algae on their shores this past week. Finally for today, California is facing yet another atmospheric river event through tomorrow.  Resources/Articles mentioned this episode: Axios: 3 Texas women sued for allegedly helping friend access abortion pills AP News: Pence says Trump 'endangered my family' on Jan. 6 AP News: Burning eyes, dead fish; red tide flares up on Florida coast ScienceDirect: Nitrogen-enriched discharges from a highly managed watershed intensify red tide (Karenia brevis) blooms in southwest Florida Axios: Next atmospheric river brings "high risk" of flooding to soaked California Host: Sami Sage Morning Announcements is produced by Sami Sage alongside Amanda Duberman and Bridget Schwartz Original Music and Editing by Brandon Lee Bjornson
#840 Who Got Robbed This Weekend?
The group chat debriefs on the 2023 Oscars: Michelle Yeoh triumphs, Jamie Lee Curtis has a controversial win, the Academy rewards fatphobia, and Ozempic gets a lifetime achievement award The pandemic began exactly three years ago. Who were we in 2020, and who are we in 2023? We discuss collectively + personally Why we're frustrated by the Silicon Valley Bank rescue Politicians did stand up at an exclusive dinner this weekend. We rate their jokes. Learn more about your ad choices. Visit megaphone.fm/adchoices
Thursday, March 16th, 2023
Today's headlines: Credit Suisse disclosed problems and weaknesses within its financial reporting yesterday, prompting their share price to plummet 20%. A pro-Trump super PAC known as MAGA Inc filed a complaint with the Florida Commission on Ethics yesterday. Stormy Daniels met with Manhattan prosecutors yesterday regarding the $130,000 dollar hush money payment that was made to her during Trump's 2016 campaign. Texas education officials announced a state takeover of Houston's public school district yesterday. San Francisco's board of supervisors unanimously adopted a resolution that would set aside a $5 million dollar one-time, lump sum payment for a reparations plan. Finally for today, Honda is recalling 500,000 vehicles in the US and Canada because the front seat belts in some of their top-selling models may not latch properly. Resources/Articles mentioned this episode: Washington Post: Credit Suisse to borrow up to $53.7 billion from Swiss central bank NBC: Ron DeSantis hit with an ethics complaint from Trump super PAC AP News: Stormy Daniels meets with prosecutors investigating Trump AP News: Texas announces takeover of Houston schools, stirring anger Axios: San Francisco supervisors open to reparations proposal AP News: Honda recalling 500,000 vehicles to fix seat belt problem Host: Sami Sage Morning Announcements is produced by Sami Sage alongside Amanda Duberman and Bridget Schwartz Original Music and Editing by Brandon Lee Bjornson
Our Reviews
My favorite way to get the news
Just the vibe I need to hear troubling news in a crazy world
Informative and fun to digest
This podcast is amazing! With the news constantly being such a drag, it's great to have a safe place to learn what's going on, with a side of comic relief. Can't recommend it enough!
Digestible and entertaining
I'm a news junkie and I work in media. The Sup is one of my favorites. They're incredibly entertaining, relatable, and knowledgeable. They make news concepts digestible and reach out to a broader audience than many traditional media organizations do.