Go back
Betches Sup
Staying informed doesn't have to be painful. In this news and politics podcast presented by Betches Media and hosted by Amanda Duberman, co-hosts Sami Sage, Alise Morales, Milly Tamarez, and Kaitlin Byrd run through the day's wildest headlines with accessible analysis and commentary you will actually relate to. Monday through Thursday, episodes bring fact-based news delivered with humor, plus interviews with members of Congress, candidates, activists, comedians, and political experts to discuss WTF is going on and how we're all getting through it. For constant news updates, sign up for the Sup email newsletter at betches.co/sup and follow us on Instagram at @betches_sup.
View Promo Codes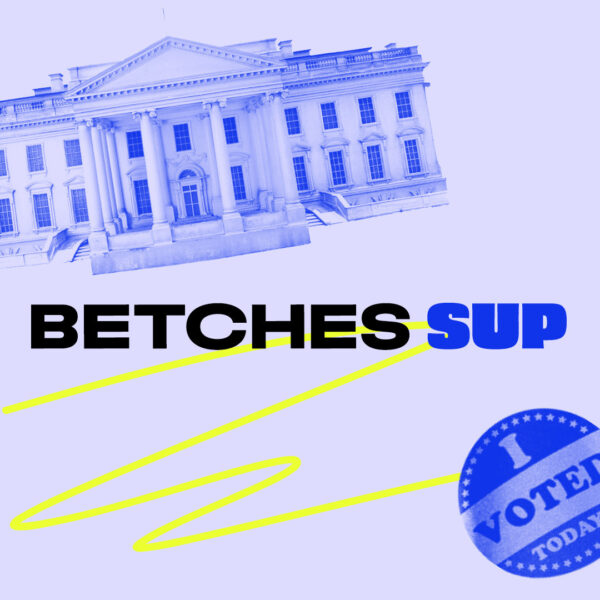 Latest Episodes
Our Hosts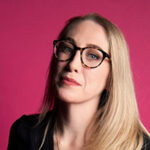 Amanda Duberman
Amanda Duberman is currently the editorial director of the Betches Sup. She was previously an editor at HuffPost. She will always be a snowflake.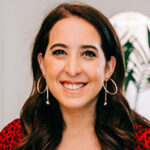 Sami Sage
Sami Sage is a cofounder and Chief Creative Officer at Betches. She's the host of the @ Betches, Betches Sup and Morning Announcements podcasts and in her spare time likes to scroll on her phone and stare at her dogs, Bruce Bader Ginsburg and Larry David.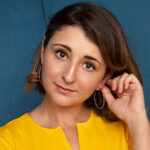 Alise Morales
Alise Morales is a Brooklyn-based comedian and voice actress. In addition to hosting the Betches Sup Podcast, she is the writer of the Betches Sup newsletter.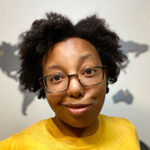 Kaitlin Byrd
Kaitlin Byrd knows too much, thinks even more. Has infinite space in her heart for tea, breakfast for dinner, and her hometown of New York.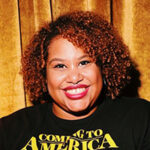 Milly Tamarez
Milly Tamarez is a stand-up, comedy writer, and podcaster based out of Brooklyn, New York. She has written for ABC, NPR, BuzzFeed, Reductress, MTV, BRIC, and her work has been featured on Thrillist, Vice, BET, Vulture, and Comedy Central. She is one of the creators and producers of Flexx (a satire magazine for people of color) and Diverse as Fuck Festival, a festival that highlights diversity in comedy.
Where to Start
Monday, December 5th, 2022
Today's headlines: Trump posted on Truth Social this weekend stating that the Constitution should be terminated due to "massive" election fraud. Attorney General Merrick Garland announced that the DOJ is seeking access to all of the interviews and evidence that has been collected by the January 6th committee. The DOJ announced that they have both reached an agreement and filed a new complaint with the city of Jackson, Mississippi over mismanagement of its water system. A new report by the House Select Committee on the Coronavirus Crisis has revealed that tech firms that were contracted by the government were complicit in facilitating aid fraud. Members of the Democratic National Committee voted on Friday to change the order of its primary calendar. Finally for today, Alex Jones has filed for Chapter 11 personal bankruptcy. Resources/Articles mentioned this episode: Axios: Trump: Constitution should be terminated due to "massive" election fraud CNN: DOJ wants 'all' transcripts and evidence in House January 6 probe, Garland says ABC: DOJ reaches agreement, files new complaint against Jackson, Mississippi, over water crisis Washington Post: 'The more you submit, the more we get paid': How fintech fueled covid aid fraud Politico: DNC moves forward with dramatic change to presidential primary calendar NY Times: Alex Jones Files for Bankruptcy Host: Sami Sage Morning Announcements is produced by Sami Sage alongside Amanda Duberman and Bridget Schwartz Original Music and Editing by Brandon Lee Bjornson
#804 We're Ghosting Twitter
Hosts: Sami, Amanda Topics: We indulge a White Lotus debrief and give our predictions for the finale Somehow Ye broke yet another social contract. Why won't the Kardashians intervene?   Why we're distancing ourselves from Twitter and adapting to new information sources What motivated an attack on this North Carolina power grid? Check out our latest promo codes here: https://betches.com/promos Learn more about your ad choices. Visit megaphone.fm/adchoices
Friday, December 2nd, 2022
Today's headlines: The Senate voted legislating a labor agreement that would give railway workers 7 days of paid sick leave, and passed legislation that will prevent a strike but only give workers one day of paid sick leave. The House Committee has obtained access to Trump's Tax Returns. An appeals court in Georgia has struck down the special master who is reviewing the Trump documents that the FBI seized in August. Another court of appeals in Texas has rejected the Department of Education's request to reinstate its student debt plan. French president Emmanuel Macron and President Biden gave a joint press conference and shared a state dinner at the White House yesterday. Finally for this week, Neuralink announced that they are working towards implanting a computer chip in a human brain within six months. Resources/Articles mentioned this episode: NY Times: With Senate Vote, Congress Moves to Avert Rail Strike NY Times: House Committee Obtains Access to Trump's Tax Returns, Ending Long Fight Washington Post: Trump Mar-a-Lago special master struck down by appeals court NPR: Legal losses keep coming for Biden's student loan relief plan AP News: Biden, Macron vow unity against Russia, discuss trade row Bloomberg: Musk's Neuralink Hopes to Implant Computer in Human Brain in Six Months Host: Sami Sage Morning Announcements is produced by Sami Sage alongside Amanda Duberman and Bridget Schwartz Original Music and Editing by Brandon Lee Bjornson
Our Reviews
My favorite way to get the news
Just the vibe I need to hear troubling news in a crazy world
Informative and fun to digest
This podcast is amazing! With the news constantly being such a drag, it's great to have a safe place to learn what's going on, with a side of comic relief. Can't recommend it enough!
Digestible and entertaining
I'm a news junkie and I work in media. The Sup is one of my favorites. They're incredibly entertaining, relatable, and knowledgeable. They make news concepts digestible and reach out to a broader audience than many traditional media organizations do.