Go back
Betches Sup
Staying informed doesn't have to be painful. In this news and politics podcast presented by Betches Media and hosted by Amanda Duberman, co-hosts Sami Sage, Alise Morales, Milly Tamarez, and Kaitlin Byrd run through the day's wildest headlines with accessible analysis and commentary you will actually relate to. Monday through Thursday, episodes bring fact-based news delivered with humor, plus interviews with members of Congress, candidates, activists, comedians, and political experts to discuss WTF is going on and how we're all getting through it. For constant news updates, sign up for the Sup email newsletter at betches.co/sup and follow us on Instagram at @betches_sup.
View Promo Codes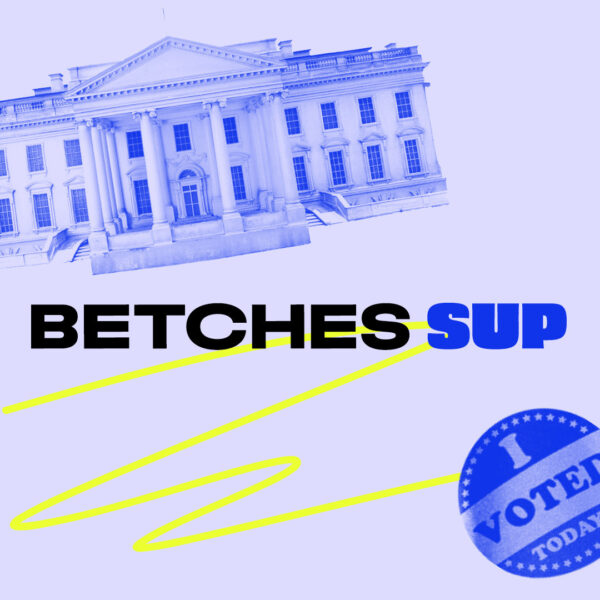 Latest Episodes
Our Hosts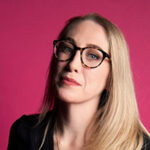 Amanda Duberman
Amanda Duberman is currently the editorial director of the Betches Sup. She was previously an editor at HuffPost. She will always be a snowflake.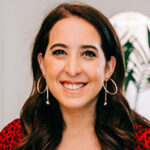 Sami Sage
Sami Sage is a cofounder and Chief Creative Officer at Betches. She's the host of the @ Betches, Betches Sup and Morning Announcements podcasts and in her spare time likes to scroll on her phone and stare at her dogs, Bruce Bader Ginsburg and Larry David.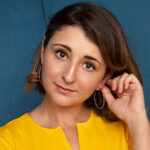 Alise Morales
Alise Morales is a Brooklyn-based comedian and voice actress. In addition to hosting the Betches Sup Podcast, she is the writer of the Betches Sup newsletter.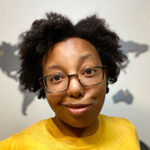 Kaitlin Byrd
Kaitlin Byrd knows too much, thinks even more. Has infinite space in her heart for tea, breakfast for dinner, and her hometown of New York.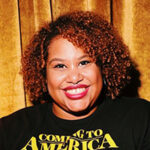 Milly Tamarez
Milly Tamarez is a stand-up, comedy writer, and podcaster based out of Brooklyn, New York. She has written for ABC, NPR, BuzzFeed, Reductress, MTV, BRIC, and her work has been featured on Thrillist, Vice, BET, Vulture, and Comedy Central. She is one of the creators and producers of Flexx (a satire magazine for people of color) and Diverse as Fuck Festival, a festival that highlights diversity in comedy.
Where to Start
Thursday, December 8th, 2022
Today's headlines: Lawyers for Trump stated that they've found at least two more items that were marked classified in Trump's storage unit. The House Jan. 6 committee plans to issue criminal referrals along with its final report later this month. Dozens of people have been arrested for plotting to violently overthrow the government in Germany. President of Peru Pedro Castillo was ousted yesterday after he sought to dissolve the government and take unilateral control. The rental car company Hertz announced they will pay about $168 million dollars to settle disputes with hundreds of customers that were falsely accused of vehicle theft. Finally for today, representative Madison Cawthorn has been told to pay over $14,000 thousand dollars to charity. Resources/Articles mentioned this episode: Washington Post: Items with classified markings found at Trump storage unit in Florida NBC: Jan. 6 committee plans to issue criminal referrals along with its final report this month AP News: Suspected German coup plot spawns dozens of arrests AP News: Peru's president ousted by Congress in political crisis CBS: New Hampshire man arrested aboard cruise ship is latest to be accused of stealing Hertz rental car: "Most horrific experience of my life" NY Times: Hertz to Pay $168 Million to Customers Accused of Auto Theft NPR: Rep. Madison Cawthorn broke rules over a 'meme' crypto, a House panel finds Host: Sami Sage Morning Announcements is produced by Sami Sage alongside Amanda Duberman and Bridget Schwartz Original Music and Editing by Brandon Lee Bjornson
#806 Will Biden Run In 2024?
Hosts: Amanda, Alise, Kaitlin Topics: Reacting to Raphael Warnock's win in Georgia and reflecting on the last leg of the 2022 midterms Should President Biden run in 2024? We weigh the pros and cons. The Supreme Court considers "the most important case in American democracy" that could throw federal elections into chaos. And they just might… let that happen? Check out our latest promo codes here: https://betches.com/promos Learn more about your ad choices. Visit megaphone.fm/adchoices
Wednesday, December 7th, 2022
Today's headlines: Democratic senator Raphael Warnock was elected as Senator yesterday night. Rep Andy Biggs announced that he will be challenging Kevin McCarthy for the speakership. Congress has awarded the congressional gold medal to the law enforcement officers who defended the capitol on January 6th. Jack Smith subpoenaed officials in multiple counties where Trump tried to reverse the election results in 2020. A New York jury reached a verdict in the trial against the Trump Organization, finding them guilty on all 17 counts yesterday. Finally for today, the state of Maryland is banning the use of TikTok and any China and Russia-based platforms within the state's executive branch of government. Resources/Articles mentioned this episode: Axios: Rep. Andy Biggs challenges McCarthy for speaker Washington Post: Congress awards gold medals to police who defended Capitol on Jan. 6 Washington Post: Justice Dept. subpoenas Ariz., Mich., Wis. officials in Trump Jan. 6 probe NBC: Jury finds Trump Organization guilty of tax fraud scheme AP News: Maryland bans TikTok in state agencies, latest state to act NY Times: Putin Signs Law Banning Expressions of L.G.B.T.Q. Identity in Public Host: Sami Sage Morning Announcements is produced by Sami Sage alongside Amanda Duberman and Bridget Schwartz Original Music and Editing by Brandon Lee Bjornson
Our Reviews
My favorite way to get the news
Just the vibe I need to hear troubling news in a crazy world
Informative and fun to digest
This podcast is amazing! With the news constantly being such a drag, it's great to have a safe place to learn what's going on, with a side of comic relief. Can't recommend it enough!
Digestible and entertaining
I'm a news junkie and I work in media. The Sup is one of my favorites. They're incredibly entertaining, relatable, and knowledgeable. They make news concepts digestible and reach out to a broader audience than many traditional media organizations do.