Go back
Betches Sup
Staying informed doesn't have to be painful. In this daily news and politics podcast presented by Betches Media and hosted by Amanda Duberman, co-hosts Sami Sage, Alise Morales, Bryan Russell Smith, Milly Tamarez, and Kaitlin Byrd run through the day's wildest headlines with accessible analysis and commentary you will actually relate to. Daily episodes bring fact-based news delivered with humor, plus interviews with members of Congress, candidates, activists, comedians, and political experts to discuss WTF is going on and how we're all getting through it. For constant news updates, sign up for the Sup email newsletter at betches.co/sup and follow us on Instagram at @betches_sup.
View Promo Codes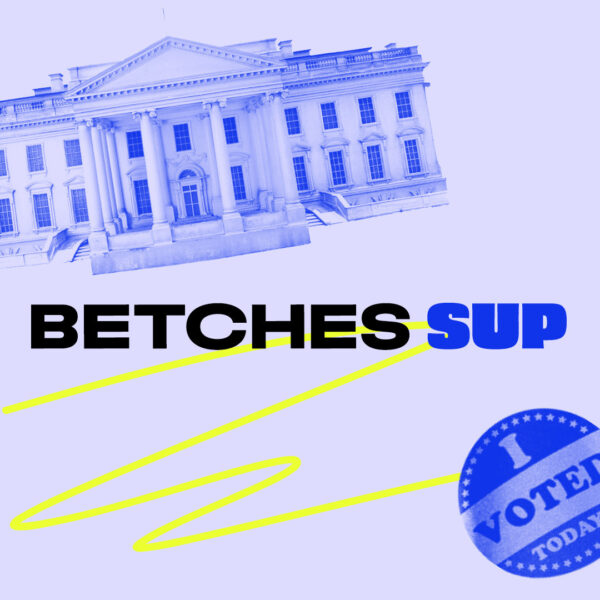 Latest Episodes
Our Hosts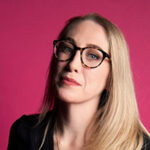 Amanda Duberman
Amanda Duberman is currently the editorial director of the Betches Sup. She was previously an editor at HuffPost. She will always be a snowflake.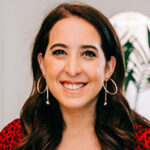 Sami Sage
Sami Sage is a cofounder and Chief Creative Officer at Betches. She's the host of the @Betches, Betches Sup, Morning Announcements, and Diet Starts Tomorrow podcasts and in her spare time likes to scroll on her phone and stare at her dogs, Bruce Bader Ginsburg and Larry David.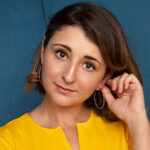 Alise Morales
Alise Morales is a Brooklyn-based comedian and voice actress. In addition to hosting the Betches Sup Podcast, she is the writer of the Betches Sup newsletter.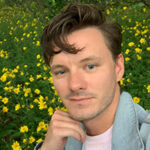 Bryan Russell Smith
Bryan Russell Smith is the Senior Video Producer at Betches. In addition to cohosting the Betches Sup, he is a writer/director and is a father to a Cavapoo named Betty.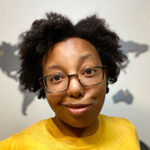 Kaitlin Byrd
Kaitlin Byrd knows too much, thinks even more. Has infinite space in her heart for tea, breakfast for dinner, and her hometown of New York.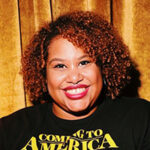 Milly Tamarez
Milly Tamarez is a stand-up, comedy writer, and podcaster based out of Brooklyn, New York. She has written for ABC, NPR, BuzzFeed, Reductress, MTV, BRIC, and her work has been featured on Thrillist, Vice, BET, Vulture, and Comedy Central. She is one of the creators and producers of Flexx (a satire magazine for people of color) and Diverse as Fuck Festival, a festival that highlights diversity in comedy.
Where to Start
#574 The Great Resignation Meets Labor Rights
Milly, Sami, and Amanda discuss how the increased activity around striking and labor rights has intersected with the white-collar "Great Resignation." Why are workers across the country finally saying "no thanks" to the late stage capitalist hellscapes that have dominated our lives? How did the pandemic put a spotlight on these inequities? They also check in on the latest bullshit from Joe Manchin, this time related to needy children and the burning planet.
Monday, October 18th, 2021
We got a short news day. First, we have an IATSE strike update, before revisiting a horrific story that broke late last week. Finally, former president Bill Clinton was discharged from the hospital yesterday. Resources/Articles mentioned in this episode: Deadline: "Hollywood Strike Averted As IATSE & AMPTP Agree On New Film & TV Contract; Read Details Of Deal" NBC News: "Southlake school leader tells teachers to balance Holocaust books with 'opposing' views" Washington Post: "Former president Bill Clinton discharged from hospital after treatment for infection"
Friday, October 15th, 2021
We're starting today's episode with our newest segment: Democracy Watch. Yesterday, the FDA advisory committee officially recommended Moderna booster shots for people ages 65 and older, as well as younger adults who are at high risk. Then, we move to some economic stories, the supply chain, before ending with our final headline about Robert Durst. Resources/Articles mentioned in this episode: AP News: "Jan. 6 panel moves against Bannon, sets contempt vote" NPR: "Experts recommend that FDA should authorize Moderna COVID vaccine booster" NY Times: "Social Security Benefits to Rise 5.9% in 2022, Most in Four Decades" NY Times: "Biden Announces Measures at Major Ports to Battle Supply Chain Woes" Washington Post: "Inflation climbs 5.4 percent in September as delta variant hurts recovery, supply chains"
Our Reviews
My favorite way to get the news
Just the vibe I need to hear troubling news in a crazy world
Informative and fun to digest
This podcast is amazing! With the news constantly being such a drag, it's great to have a safe place to learn what's going on, with a side of comic relief. Can't recommend it enough!
Digestible and entertaining
I'm a news junkie and I work in media. The Sup is one of my favorites. They're incredibly entertaining, relatable, and knowledgeable. They make news concepts digestible and reach out to a broader audience than many traditional media organizations do.