Go back
Betches Sup
Staying informed doesn't have to be painful. In this daily news and politics podcast presented by Betches Media and hosted by Amanda Duberman, co-hosts Sami Sage, Alise Morales, Bryan Russell Smith, Milly Tamarez, and Kaitlin Byrd run through the day's wildest headlines with accessible analysis and commentary you will actually relate to. Daily episodes bring fact-based news delivered with humor, plus interviews with members of Congress, candidates, activists, comedians, and political experts to discuss WTF is going on and how we're all getting through it. For constant news updates, sign up for the Sup email newsletter at betches.co/sup and follow us on Instagram at @betches_sup.
View Promo Codes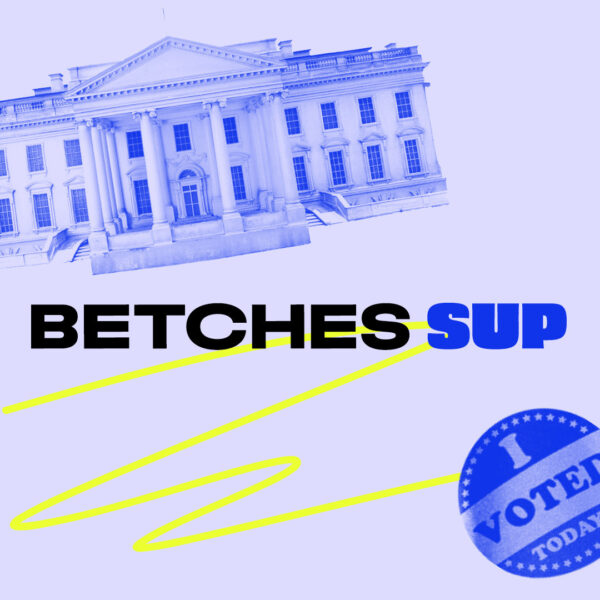 Latest Episodes
Our Hosts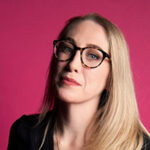 Amanda Duberman
Amanda Duberman is currently the editorial director of the Betches Sup. She was previously an editor at HuffPost. She will always be a snowflake.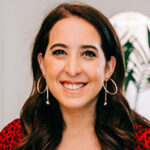 Sami Sage
Sami Sage is a cofounder and Chief Creative Officer at Betches. She's the host of the @ Betches, Betches Sup and Morning Announcements podcasts and in her spare time likes to scroll on her phone and stare at her dogs, Bruce Bader Ginsburg and Larry David.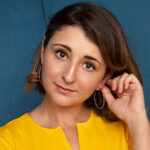 Alise Morales
Alise Morales is a Brooklyn-based comedian and voice actress. In addition to hosting the Betches Sup Podcast, she is the writer of the Betches Sup newsletter.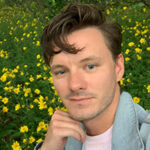 Bryan Russell Smith
Bryan Russell Smith is the Senior Video Producer at Betches. In addition to cohosting the Betches Sup, he is a writer/director and is a father to a Cavapoo named Betty.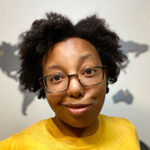 Kaitlin Byrd
Kaitlin Byrd knows too much, thinks even more. Has infinite space in her heart for tea, breakfast for dinner, and her hometown of New York.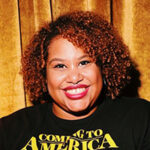 Milly Tamarez
Milly Tamarez is a stand-up, comedy writer, and podcaster based out of Brooklyn, New York. She has written for ABC, NPR, BuzzFeed, Reductress, MTV, BRIC, and her work has been featured on Thrillist, Vice, BET, Vulture, and Comedy Central. She is one of the creators and producers of Flexx (a satire magazine for people of color) and Diverse as Fuck Festival, a festival that highlights diversity in comedy.
Where to Start
Monday, August 8th, 2022
Today's headlines: The Senate has approved the Inflation Reduction Act, a long-delayed health and climate bill, while Friday's jobs report exceeded expectations by showing that the US economy added 528 thousand jobs in July, and unemployment is down to 3.5 percent. Then, Alex Jones was sentenced to pay an additional 42.5 million dollars in punitive damages, North Carolina announced on Friday that it plans to put AR-15 guns in every school in Madison County, and Indiana has officially become the first state to pass a new abortion ban since Roe was struck down. Finally, Hungary's Viktor Orban fired up Texas conservatives at CPAC this weekend, and President Biden is cleared to come out of isolation since he tested negative for covid yesterday. Resources/Articles mentioned this episode: Washington Post: Senate approves Inflation Reduction Act, clinching long-delayed health and climate bill CNBC: Payrolls increased 528,000 in July, much better than expected in a sign of strength for jobs market NPR: A jury tags Alex Jones with $45.2 million in punitive damages for 2 Sandy Hook parents Axios: North Carolina school district plans to put AR-15s in every school Washington Post: Abortion law in Indiana leads to fallout for state, politics BBC News: Hungary's Viktor Orban fires up Texas conservatives CNN: President Joe Biden officially cleared to emerge from isolation following rebound Covid-19 case
Friday, August 5th, 2022
Today's headlines: Alex Jones is charged $4 million in damages to two Sandy Hook parents following his defamation case. Then, the Louisville police officers that killed Breonna Taylor have been federally charged, while Brittney Griner has been found guilty of drug smuggling in Russia and sentenced to 9 years in prison. Finally, the White House has officially declared monkeypox a public health emergency. Resources/Articles mentioned this episode: CNN: Jury finds Alex Jones caused $4 million in damages to two Sandy Hook parents CNN: Four current, former Louisville police officers federally charged in Breonna Taylor's death NY Times: Brittney Griner Is Sentenced to 9 Years in a Russian Penal Colony CNBC: Biden administration declares monkeypox outbreak a public health emergency in the U.S.
#735 The US Government Is A Mediocre Landlord
Hosts: Amanda, Alise, Milly, Rollie Williams Topics: Alex Jones gets his made-for-TV moment Who is worse for the planet, Taylor Swift or Kyrsten Sinema? Climate activist and comedian Rollie Williams joins to tell us why treehuggers are digging the Manchin-backed climate bill and how he creates humorous content around climate change Learn more about your ad choices. Visit megaphone.fm/adchoices
Our Reviews
My favorite way to get the news
Just the vibe I need to hear troubling news in a crazy world
Informative and fun to digest
This podcast is amazing! With the news constantly being such a drag, it's great to have a safe place to learn what's going on, with a side of comic relief. Can't recommend it enough!
Digestible and entertaining
I'm a news junkie and I work in media. The Sup is one of my favorites. They're incredibly entertaining, relatable, and knowledgeable. They make news concepts digestible and reach out to a broader audience than many traditional media organizations do.