Go back
Betches Sup
Staying informed doesn't have to be painful. In this daily news and politics podcast presented by Betches Media and hosted by Amanda Duberman, co-hosts Sami Sage, Alise Morales, Bryan Russell Smith, Milly Tamarez, and Kaitlin Byrd run through the day's wildest headlines with accessible analysis and commentary you will actually relate to. Daily episodes bring fact-based news delivered with humor, plus interviews with members of Congress, candidates, activists, comedians, and political experts to discuss WTF is going on and how we're all getting through it. For constant news updates, sign up for the Sup email newsletter at betches.co/sup and follow us on Instagram at @betches_sup.
View Promo Codes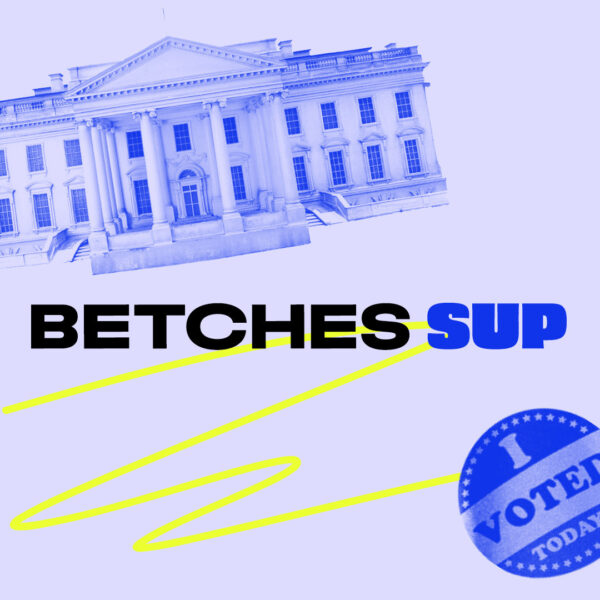 Latest Episodes
Our Hosts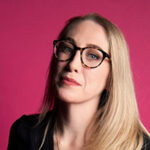 Amanda Duberman
Amanda Duberman is currently the editorial director of the Betches Sup. She was previously an editor at HuffPost. She will always be a snowflake.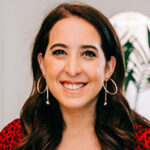 Sami Sage
Sami Sage is a cofounder and Chief Creative Officer at Betches. She's the host of the @Betches, Betches Sup, Morning Announcements, and Diet Starts Tomorrow podcasts and in her spare time likes to scroll on her phone and stare at her dogs, Bruce Bader Ginsburg and Larry David.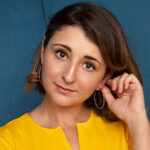 Alise Morales
Alise Morales is a Brooklyn-based comedian and voice actress. In addition to hosting the Betches Sup Podcast, she is the writer of the Betches Sup newsletter.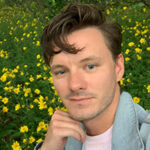 Bryan Russell Smith
Bryan Russell Smith is the Senior Video Producer at Betches. In addition to cohosting the Betches Sup, he is a writer/director and is a father to a Cavapoo named Betty.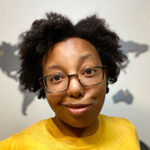 Kaitlin Byrd
Kaitlin Byrd knows too much, thinks even more. Has infinite space in her heart for tea, breakfast for dinner, and her hometown of New York.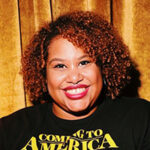 Milly Tamarez
Milly Tamarez is a stand-up, comedy writer, and podcaster based out of Brooklyn, New York. She has written for ABC, NPR, BuzzFeed, Reductress, MTV, BRIC, and her work has been featured on Thrillist, Vice, BET, Vulture, and Comedy Central. She is one of the creators and producers of Flexx (a satire magazine for people of color) and Diverse as Fuck Festival, a festival that highlights diversity in comedy.
Where to Start
Thursday, October 28th, 2021
Let's start by talking about the spending package (again). It's now looking likely that paid family and medical leave is going to be dropped from the bill completely. Stories continue to emerge from the Facebook Papers that you might find interesting. Next, the United States has issued its first passport with an "X" gender designation and 108,000 people will have their medical debt wiped out partially thanks to funding raised by Fair Fight. Lastly, we have an election announcement. Resources/Articles mentioned in this episode: AP News: "Biden urges bill over 'finish line' as Dems eye new surtax" NY Times: "A paid family leave program is likely to be dropped from the social policy bill at Manchin's urging" AP News: "Apple once threatened Facebook ban over Midwest maid abuse" Washington Post: "Rep. Mo Brooks, denying planning role in Jan. 6 rally, says he'd be 'proud' if his staff helped out" AP News: "United States issues its 1st passport with 'X' gender marker" NPR: "108,000 people will get medical debt relief after Stacey Abrams' PAC gifts $1.34M" AP News: "Letitia James will run for New York governor"
#580 Facebook Zucked Up
Alise, Amanda, and Kaitlin analyze this week's Facebook doc drop, summarizing the new takeaways from the biggest bombshells and how the developments might seriously jeopardize Facebook's plans for world domination. They call out how new findings highlight Facebook's hypocrisy and its particularly deadly apathy abroad. Finally, Amanda explains why Facebook is Erica Jayne and the algorithm is Tom Girardi.
Wednesday, October 27th, 2021
For our first story, we have a scandal right out of Liberty University. Next, let's do an update on the spending bill in Congress, before getting to the billionaire tax proposal. Plus, Spanx founder Sara Blakely just sold her company to Blackstone at a valuation of about $1.2 billion dollars. Then, we cover Princess Mako's wedding, a new U.S. private refugee sponsorship program, and Pfizer's Covid vaccine for kids ages 5-11. Resources/Articles mentioned in this episode: ProPublica: "'The Liberty Way': How Liberty University Discourages and Dismisses Students' Reports of Sexual Assaults" CNN: "Americans may finally get paid family leave. Here's what to know" Axios: "Biden plan expected to include at least $500B for climate" Washington Post: "The world needs to cut its emissions seven times as fast to hit climate goals, U.N. report finds" Washington Post: "Democrats' billionaire tax would heavily target 10 wealthiest Americans, but alternative plan is emerging" NY Times: "At Last, a Royal Wedding. But No Trumpets, Just a News Conference" NPR: "Spanx CEO surprises employees with 2 first-class plane tickets and $10,000" Axios: "U.S. will now allow private citizens to sponsor Afghan refugees"
Our Reviews
My favorite way to get the news
Just the vibe I need to hear troubling news in a crazy world
Informative and fun to digest
This podcast is amazing! With the news constantly being such a drag, it's great to have a safe place to learn what's going on, with a side of comic relief. Can't recommend it enough!
Digestible and entertaining
I'm a news junkie and I work in media. The Sup is one of my favorites. They're incredibly entertaining, relatable, and knowledgeable. They make news concepts digestible and reach out to a broader audience than many traditional media organizations do.