Go back
Betches Sup
Staying informed doesn't have to be painful. In this daily news and politics podcast presented by Betches Media and hosted by Amanda Duberman, co-hosts Sami Sage, Alise Morales, Bryan Russell Smith, Milly Tamarez, and Kaitlin Byrd run through the day's wildest headlines with accessible analysis and commentary you will actually relate to. Daily episodes bring fact-based news delivered with humor, plus interviews with members of Congress, candidates, activists, comedians, and political experts to discuss WTF is going on and how we're all getting through it. For constant news updates, sign up for the Sup email newsletter at betches.co/sup and follow us on Instagram at @betches_sup.
View Promo Codes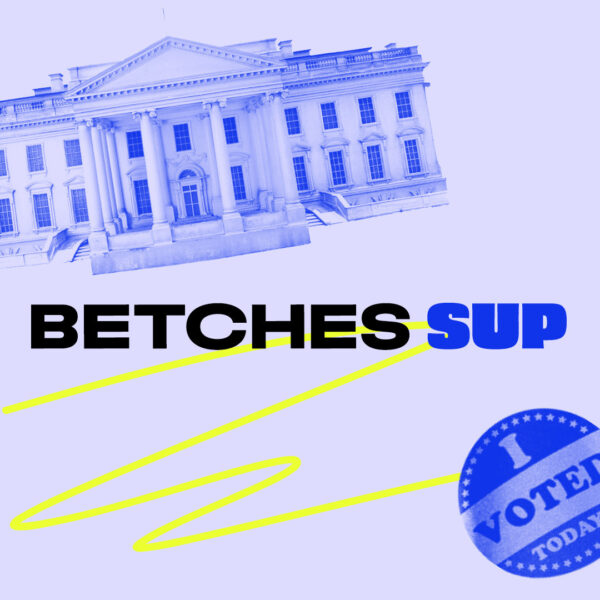 Latest Episodes
Our Hosts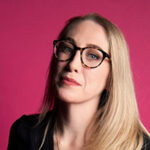 Amanda Duberman
Amanda Duberman is currently the editorial director of the Betches Sup. She was previously an editor at HuffPost. She will always be a snowflake.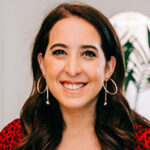 Sami Sage
Sami Sage is a cofounder and Chief Creative Officer at Betches. She's the host of the @ Betches, Betches Sup and Morning Announcements podcasts and in her spare time likes to scroll on her phone and stare at her dogs, Bruce Bader Ginsburg and Larry David.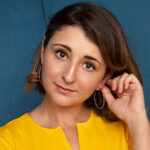 Alise Morales
Alise Morales is a Brooklyn-based comedian and voice actress. In addition to hosting the Betches Sup Podcast, she is the writer of the Betches Sup newsletter.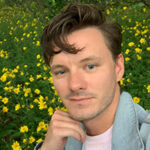 Bryan Russell Smith
Bryan Russell Smith is the Senior Video Producer at Betches. In addition to cohosting the Betches Sup, he is a writer/director and is a father to a Cavapoo named Betty.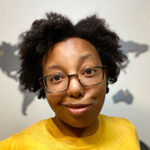 Kaitlin Byrd
Kaitlin Byrd knows too much, thinks even more. Has infinite space in her heart for tea, breakfast for dinner, and her hometown of New York.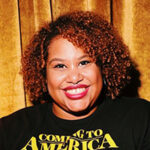 Milly Tamarez
Milly Tamarez is a stand-up, comedy writer, and podcaster based out of Brooklyn, New York. She has written for ABC, NPR, BuzzFeed, Reductress, MTV, BRIC, and her work has been featured on Thrillist, Vice, BET, Vulture, and Comedy Central. She is one of the creators and producers of Flexx (a satire magazine for people of color) and Diverse as Fuck Festival, a festival that highlights diversity in comedy.
Where to Start
Monday, August 15th, 2022
Today's headlines: The most recent updates in the Mar-a-Lago Trump search have been revealed. Meanwhile, the FBI and DHS have warned that threats towards federal law enforcement have skyrocketed since the Mar-a-Lago search, as armed Trump supporters have staged a protest outside the FBI office in Phoenix. Finally, a man has fatally shot himself following a car crash into a barricade near the Capitol Building, and Trump's former Transportation Secretary Elaine Chaom (Mitch McConnell's wife) has reportedly met with the January 6th Committee. Resources/Articles mentioned this episode: NY Times: Read the Search Warrant for Trump's Mar-a-Lago Home NY Times: Trump Lawyer Told Justice Dept. That Classified Material Had Been Returned NBC News: FBI and DHS warn threats to federal law enforcement have spiked since Mar-a-Lago search Business insider: Armed Trump supporters protest outside FBI office in Phoenix following Mar-a-Lago raid: reports CNN: Man fatally shoots self after crashing car into barricade near US Capitol Building Twitter: Kyle Griffin Status - NBC News confirms: Ex-Trump Transportation Secretary Elaine Chao — who resigned the day after the Capitol riot — met this month with the Jan. 6 Committee. 
The Betches Sup Live!
Hosts: Milly, Alise, Kaitlin, Sami, Amanda The group chat meets IRL for stand-up performances from Milly Tamarez and Alise Morales, a "Supples Therapy" standoff where we actually debate issues we disagree on, and a game called "Am I A Bad Feminist If," where our audience was *very* honest about their feminist conundrums. Learn more about your ad choices. Visit megaphone.fm/adchoices
Friday, August 12th, 2022
Today's headlines: Attorney General Merrick Garland spoke for about 2 minutes about the Mar-a-Lago search warrant, and announced that the DOJ has filed a motion to unseal the search warrant and FBI property receipt. The FBI has searched Trump's home to look for nuclear documents and other items, while Judge Bruce Reinhart has been consistently attacked and doxed by Trump's base since Monday. Finally, the C.D.C. has eased Covid guidelines, noting that the virus Is 'Here to Stay,' while some school districts in rural Texas have been switching to 4 day weeks. Resources/Articles mentioned this episode: NY Times: Read the full transcript of Merrick Garland's comments on the F.B.I.'s search of Trump's home. Washington Post: FBI searched Trump's home to look for nuclear documents and other items, sources say Forward: Judge who approved Trump search warrant attacked for synagogue involvement NY Times: C.D.C. Eases Covid Guidelines, Noting Virus Is 'Here to Stay' Texas Tribune: Rural Texas districts struggling to attract teachers are switching to four-day school weeks
Our Reviews
My favorite way to get the news
Just the vibe I need to hear troubling news in a crazy world
Informative and fun to digest
This podcast is amazing! With the news constantly being such a drag, it's great to have a safe place to learn what's going on, with a side of comic relief. Can't recommend it enough!
Digestible and entertaining
I'm a news junkie and I work in media. The Sup is one of my favorites. They're incredibly entertaining, relatable, and knowledgeable. They make news concepts digestible and reach out to a broader audience than many traditional media organizations do.