Go back
Betches Sup
Staying informed doesn't have to be painful. In this daily news and politics podcast presented by Betches Media and hosted by Amanda Duberman, co-hosts Sami Sage, Alise Morales, Bryan Russell Smith, Milly Tamarez, and Kaitlin Byrd run through the day's wildest headlines with accessible analysis and commentary you will actually relate to. Daily episodes bring fact-based news delivered with humor, plus interviews with members of Congress, candidates, activists, comedians, and political experts to discuss WTF is going on and how we're all getting through it. For constant news updates, sign up for the Sup email newsletter at betches.co/sup and follow us on Instagram at @betches_sup.
View Promo Codes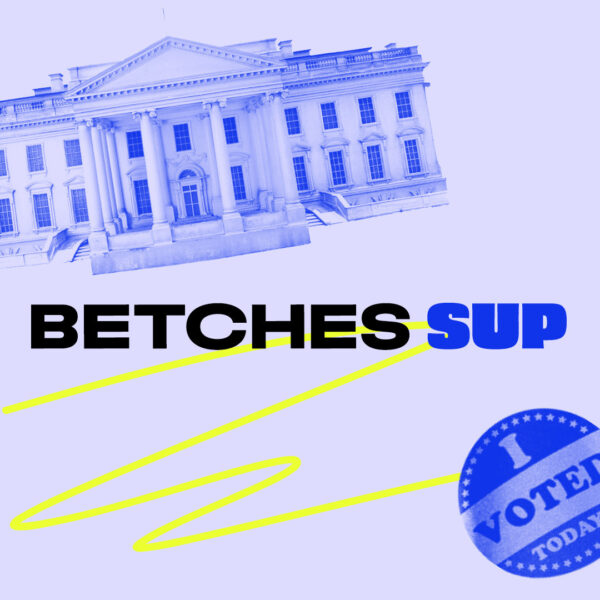 Latest Episodes
Our Hosts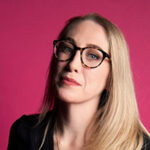 Amanda Duberman
Amanda Duberman is currently the editorial director of the Betches Sup. She was previously an editor at HuffPost. She will always be a snowflake.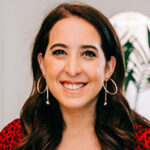 Sami Sage
Sami Sage is a cofounder and Chief Creative Officer at Betches. She's the host of the @ Betches, Betches Sup and Morning Announcements podcasts and in her spare time likes to scroll on her phone and stare at her dogs, Bruce Bader Ginsburg and Larry David.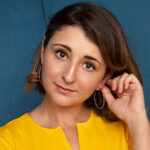 Alise Morales
Alise Morales is a Brooklyn-based comedian and voice actress. In addition to hosting the Betches Sup Podcast, she is the writer of the Betches Sup newsletter.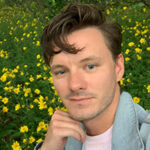 Bryan Russell Smith
Bryan Russell Smith is the Senior Video Producer at Betches. In addition to cohosting the Betches Sup, he is a writer/director and is a father to a Cavapoo named Betty.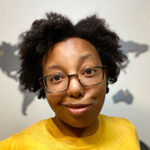 Kaitlin Byrd
Kaitlin Byrd knows too much, thinks even more. Has infinite space in her heart for tea, breakfast for dinner, and her hometown of New York.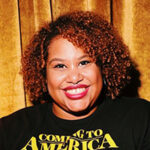 Milly Tamarez
Milly Tamarez is a stand-up, comedy writer, and podcaster based out of Brooklyn, New York. She has written for ABC, NPR, BuzzFeed, Reductress, MTV, BRIC, and her work has been featured on Thrillist, Vice, BET, Vulture, and Comedy Central. She is one of the creators and producers of Flexx (a satire magazine for people of color) and Diverse as Fuck Festival, a festival that highlights diversity in comedy.
Where to Start
Tuesday, May 17th, 2022
Today, we start with McDonalds announcing that they are pulling out of Russia, and Sweden announcing that they are pulling out of 200 years of neutrality. Meanwhile, a new poll reveals a startling set of beliefs about immigrants replacing American voters, and a solution has been found to the baby formula shortage. Finally, the largest wildfire in New Mexico state history continues raging. Resources/Articles mentioned this episode: CNN: McDonald's is leaving Russia altogether  NY Times: Finland and Sweden Move Toward NATO Membership. But What About Ukraine?  AP: 1 in 3 fears immigrants influence US elections: AP-NORC poll CNN: Abbott agrees to consent decree with FDA, could restart plant within 2 weeks, pending court approval  Axios: New Mexico Calf Canyon Fire becomes largest in state history
#688 A Weekend In America
Hosts: Amanda, Sami Topics: More details about what led up to an 18-year-old self-described fascist, racist, and anti-Semite driving 200 miles to murder 10 people in a primarily Black neighborhood The roots of "replacement theory" and how the far-right has mainstreamed the idea Why 1 in 3 Americans believe in similar ideas How some Republicans are using the same tactics to misrepresent the formula shortage
Monday, May 16th, 2022
The week starts with a tragic mass shooting out of Buffalo, New York. Then, Finland and Sweden move closer to joining NATO as Russia responds, the Texas power grid is failing again, and the White House is getting a new press secretary. Finally, in some good news, Australian researchers made a breakthrough in identifying the root cause of sudden infant death syndrome. Resources/Articles mentioned this episode: AP: Buffalo shooter targeted Black neighborhood, officials say  Reuters: Russia's Inter RAO to halt power exports to Finland due lack of payment  Austin American-Statesman: ERCOT urges Texans to cut back on power usage over weekend Business Insider: Jen Psaki leaves the White House after holding 224 briefings — more than all of Trump's press secretaries combined  Biospace: Researchers Pinpoint Reason Infants Die From SIDS
Our Reviews
My favorite way to get the news
Just the vibe I need to hear troubling news in a crazy world
Informative and fun to digest
This podcast is amazing! With the news constantly being such a drag, it's great to have a safe place to learn what's going on, with a side of comic relief. Can't recommend it enough!
Digestible and entertaining
I'm a news junkie and I work in media. The Sup is one of my favorites. They're incredibly entertaining, relatable, and knowledgeable. They make news concepts digestible and reach out to a broader audience than many traditional media organizations do.