Go back
Afternoon Tea
On Fridays, be a fly on the wall (or Mike Pence's head) for Afternoon Tea, brought to you by the Betches Sup & hosted by Sami Sage. Listen as she has honest and personal conversations with VIPs from politics and media. Get to know what makes them tick, what gets them out of bed when they're feeling "over it", and how they perceive the world's most pressing issues. In a time of intensely charged dialogue, this podcast is a political chill pill that will keep you informed and entertained.
View Promo Codes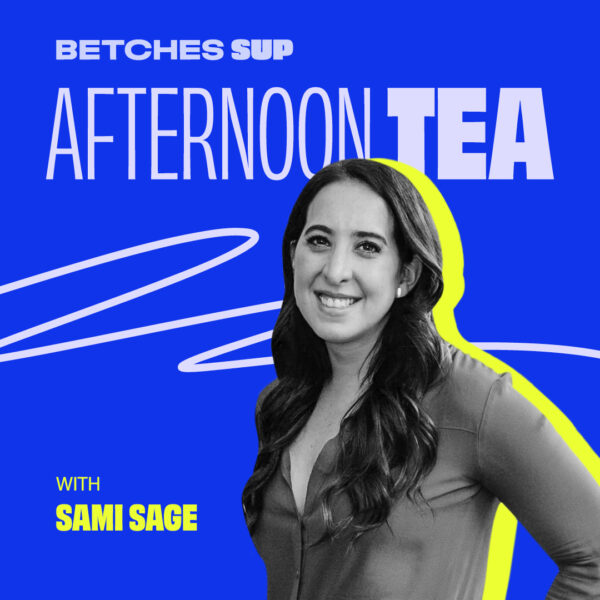 Latest Episodes
Our Hosts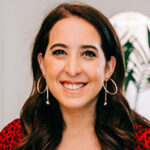 Sami Sage
Sami Sage is a cofounder and Chief Creative Officer at Betches. She's the host of the @ Betches, Betches Sup and Morning Announcements podcasts and in her spare time likes to scroll on her phone and stare at her dogs, Bruce Bader Ginsburg and Larry David.
Where to Start
#569 Afternoon Tea With Alicia Menendez
In this week's Afternoon Tea, Sami is joined by journalist, author, podcast host and MSNBC anchor, Alicia Menendez. To start, they begin with a conversation on Alicia's background, how she became a reporter, and finally making the jump as the anchor of her own show, "American Voices With Alicia Menendez." They chat about the key to being a great interviewer, the qualities of a good guest, and what it means for a guest to really show up. Next they discuss Alicia's book, The Likability Trap, and share their thoughts on society's obsession with perfection, how toxic it can really be, and how perfectionism holds women back. Alicia also shares the importance of finding new, diverse stories to cover and being the first in all of national TV news to bring light to the violence against the AAPI community. Finally, they close with a discussion on the Biden administration, the unique policy challenges they face, and what to expect from her upcoming MSNBC special "American Voices: Latinos Inside the White House," airing Sunday at 7 p.m. ET.
#564 Afternoon Tea With Blair Imani
In this episode of Afternoon Tea, Sami is joined by critically acclaimed historian, educator, and influencer living at the intersections of Black, Muslim, and bisexual identity. They discuss her forthcoming book, Read This To Get Smarter, the stresses and rewards of being an educator on the internet, and how the past several years have been a time of learning and unlearning for all of us. Blair shares how she teaches complete concepts in an easy and condense way, dealing with hate comments on social media, and influencing in the most ethical way possible. She also takes us through the behind-the-scenes of her "Smarter in Seconds" series, and how her book is an extension of her viral micro learning series, and the process of writing her book. Finally, they close with a discuission on how unlearning is the new learning and practical tips including where to start when it comes to unlearning toxic behaviors. 
#556 Afternoon Tea With Emily Amick
On this episode of Afternoon Tea, Sami is joined by Emily Amick, who you may know as the face behind the viral political instagram account @EmilyinYourPhone and the co-host of the We've Got Issues podcast. To start, Emily shares her background, including being a former Counsel to Senator Chuck Schumer, working as a lawyer representing victims of terrorism, and now being an internet personality. Next, they chat about the state of the Democratic Party, how she would grade them so far, and what we could possibly do about Joe Manchin and Kyrsten Sinema. Then, Emily shares her thoughts on the filibuster, before closing with some her frustrations about the way politics is covered these days. You can subscribe to Emily's podcast, We've Got Issues on Apple and Spotify.