Incredible news: the reboot of Barack Obama is here and it's much better than the reboot of Full House. In case I have made you too excited about the state of politics (which is illegal in 2018) with this opening sentence by making you think that Barack Obama is president again, let me clarify. Obama is not president (sad), but he is out on the campaign trail encouraging people to vote and talking sh*t about Trump (amaze). The former president spoke to a crowd in Wisconsin about the lies and corruption coming from the GOP and Trump Administration rn, saying, "In Washington, they have racked up enough indictments to field a football team." Okay, Obama…slay!!!
Obama had another message for the crowd that we here at the Betches Sup fully stan, and it is that Trump is a liar. Obama dropped some truth bombs about how Trump and the GOP are straight up lying about their promises for healthcare, as well as using fear-mongering tactics in order to get votes in this election. Damn Obama, tell us how you really feel.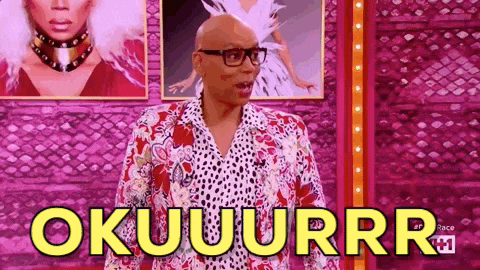 Unlike the current president who is like the Cookie Monster if the Cookie Monster's thing was racism & McDonald's fillet-o-fish sandwiches, Obama also used his rally to inspire the idea of Democrats and Republicans both working to be better for a greater tomorrow. He said, "There's something at stake in this election that goes beyond party, what is at stake is a politics that is decent and honest and lawful, and tries to do right by people, and that's worthy of this country we love. Because it shouldn't be Democratic or Republican to say we don't just make stuff up. It shouldn't be Democratic or Republican to say you don't punish political opponents or threaten the freedom of the press just because you don't like what they say or write about you."
Obama: "The president said he'd pass a middle-class tax cut before the next election. Congress isn't even in session. He just makes it up … That is not spin … That's lying." (via CBS) pic.twitter.com/6Q57AZSxVG

— Kyle Griffin (@kylegriffin1) October 26, 2018
Hearing Obama speak eloquently at a rally after having to endure so many of Trump's speeches at his racist pep-rallies is so refreshing. It's honestly makes me feel kind of…what's that word…I haven't used it in so long and thought it was gone forever because it means something positive…hopeful! It makes me feel hopeful. Casual reminder that midterm election is NEXT TUESDAY, November 6th, and we must get out there and vote and make Barack "Zaddy" Obama proud. As he said, "This one, it really is that important, the stakes really are that high, the consequences of anybody sitting out are high. America is at a crossroads right now." And if I'm doing the math correctly, crossroads is the name of a film starring Britney Spears, Britney Spears is everything, everything that goes around comes around, and that essentially means the Democrats will take back the House. Yup, that math checks out. See you at the polls!

Heads up, you need to keep up with the news. It's not cute anymore. That's why we've created a 5x weekly newsletter called The 'Sup that will explain all the news of the week in a hilarious af way. Because if we weren't laughing, we'd be crying. Sign up for The 'Sup now!