Ah, yes. Memorial Day weekend, the first of the major summer holiday weekends. Sure, we often overlook Memorial Day in favor of July 4th and Labor Day, but it's an excuse to drink WHILE celebrating the troops, so we should really pay more attention. Thank goodness your Memorial Day weekend horoscopes seem pretty conducive to having a really great time. It's not too early to break out the American Flag bikini, so here are your weekend horoscopes for May 25-27.
Aries
Jupiter teaming up with Neptune provides you with the perfect formula to discover a hidden talent. The combination triggers an awakening of your inner life. When you're at the Memorial Day barbecues this weekend, you'll pity the poor sap who wants to challenge you to beer pong or corn hole. Others will have no idea the planets make you talented even while tipsy on Coors Light and red, white and blue Jell-O shots.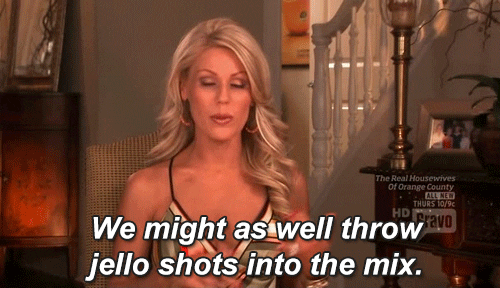 Taurus
Thanks to the planets (and everyone in America wanting to vacation this weekend), your travel plans could be the victim of a major SNAFU. It's best to keep things close to home. If your friends are losers and didn't get it together in time to make plans, you need to take on the role of hostess. Like, how hard can grilling some hamburgers and impregnating a watermelon with vodka really be?
Gemini
As it's the first weekend of Gemini season, it seems only appropriate that you go HAM this Memorial Day. Remind your friends that since it's your birthday month, you shouldn't be required to host, plan, pay for any of the weekend's festivities. You're not being a bitch, you're just taking advantage of your god-given right to not be responsible for anything when the Sun is in your sign.

Cancer
You might feel some anxiety about your love life over the weekend. The Moon is making you more sensitive, so something that might not usually bother you could really fuck you up. If you can't stand your boyfriend looking at other girls, maybe don't bring him to a pool party where everyone will be wearing side-boob revealing one pieces. Maybe just dump him instead.
Leo
You won't feel better about whatever is on your mind right now by isolating yourself this weekend. If you wanted to skip out on Memorial Day fun to brood, don't. The best thing for you right now is to get your mind off that shit while being surrounded by hot dudes, friends, and booze. Feeling sorry for yourself can wait until next week.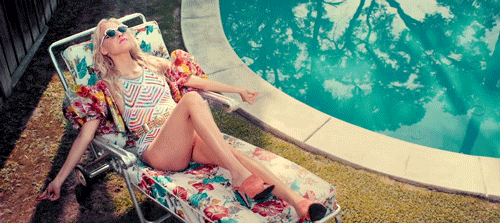 Virgo
As the Moon collides with Virgo this weekend, you might be feeling a bit needier than usual. Saturn's power over you will cause you to want to stay strong and tough and not admit you could use some extra attention. Classic Virgo. If you can't humble yourself enough to reach out to friends, disguise your neediness by being the organizer of the weekend events. No one will catch on to you being sort of pathetic right now.
Libra
Confidence is key, and this weekend you have a lot of it. You could be tempted to show off a little more than usual, but before you enter that wet T-shirt contest (do they even still have those?), remember that your choices have repercussions. What you do this weekend could live on forever on the internet. Think twice if you ever want to get a job again.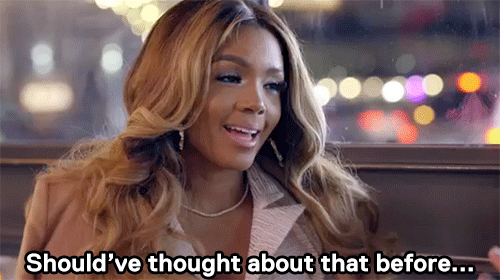 Scorpio
Jupiter and Neptune's relationship to each other will have you reigniting an old flame this weekend. Whether it be running into a past hookup you'd like to revisit or you're in a relationship that could use a little TLC, things are looking a little spicier this weekend. Thank goodness you get a long weekend to live out your fantasies.
Sagittarius
It's important that you clear the air at the beginning of the weekend so negative energy or drama doesn't haunt you all weekend long. The last thing you want is to be ruining the fun as you stand next to the grill, drunkenly yelling at Kate for not inviting you to her last girls' night. Don't fuck up everyone else's weekend because you can't pull a Katy Perry and extend an olive branch.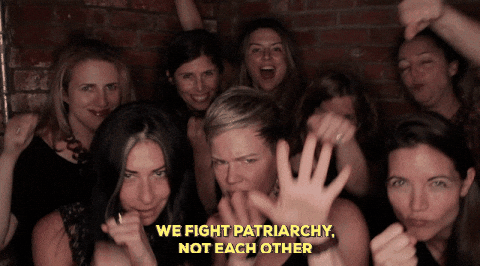 Capricorn
This weekend is about trusting your gut. If your intuition tells you not to hook up with the guy who looks like he has HPV, you should probably not hook up with that guy even if he is kind of dirty/hot. BTW, that's probably not Russel Brand, it's just a homeless guy. Trust yourself when you get that "Oh, honey, it's not worth it" feeling, even if it does sort of seem like fun at the time.
Aquarius
Go after what you want this weekend. The planets have aligned to make your wildest dreams come true. This is definitely a weekend to ask yourself "why the fuck not?" You'll be really surprised when something you never thought would happen comes to fruition just because you put yourself out there. Go for it. You'll be pleasantly surprised.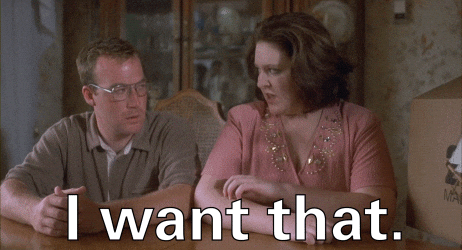 Pisces
That Pisces intuition is firing on all cylinders this weekend. You're the watchdog for your friends, because you can see a mistake they're making before they even make it. So when Rachel is about to get in the water with a white bikini after telling you she missed her last waxing appointment, feel free to step in. You're not a wet blanket, you're the best friend a girl could have.
Images: Giphy (6)