I thought I hated myself on Thanksgiving morning when I was too hungover from my Thanksgiving Eve blackout to watch the Macy's Thanksgiving Day Parade with my little sister, but no. As usual, I've outdone myself. I realize my lack of self-control has truly got to me when it comes to Fireball owning a credit card, and I should probably never spend a dime again after this year's Black Friday. I say this, knowing it lasted approximately two days, aka until Cyber Monday. Every store is having ridiculous deals, but after you hit up the Shop Betches Cyber Monday sale (fucking duh), you need to check out Lord & Taylor's insane deals. The entire website is 25 percent off, with clearance up to an additional 75 percent off. Just use the code "CYBER" at checkout and the best part is, FREE MOTHERFUCKING SHIPPING. I'd tell you what I have in my cart, but then I'd have to kill you. It's overwhelming to go through everything, so here are seven things you should def add to your cart ASAP, so they don't sell out.
Holiday season is officially here, which means the parties will soon be endless. You'll need the perfect holiday party dress before you know it. Red and velvet are two of the biggest fashion staples for this time of year, so this dress is basically perfect for getting shitty at a holiday cocktail party. It's trendy, chic, classy, and the perfect red for matching with your Pinot Noir.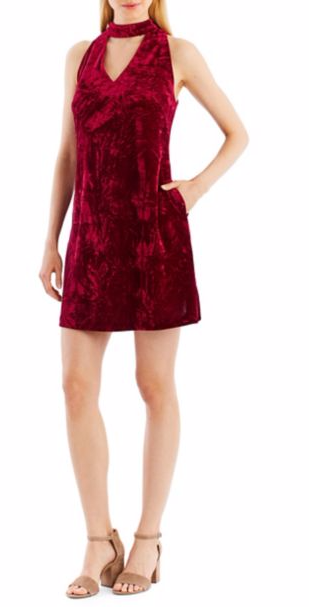 You're def way overdue for a new bag, nonetheless a new going-out crossbody. Rn would be like, the most ideal and smartest time to cop one that will last forever (or until next Cyber Monday). This all-black style (obvi) is accented in 18K gold hardware and comes with five pockets so you have more than enough room for all your shit.

Over-the-knee boot SZN is upon us, and I could not be any happier. Not only do they give us an excuse to buy new styles in literally every single color, but they also make our legs look like they go on for days. This boot is all suede and comes with a chunky heel to make long nights out totally bearable.

As the weather gets colder, our outfits are becoming lazier and lazier. When it's cold af outside, I am not thinking of an outfit I can still look work-appropriate in. I'm thinking of an outfit where I can get away with wearing leggings and somewhat of a business casual top, so my HR rep can see my effort instead of avoiding my eye contact at all costs. That's where a dressy oversize sweater comes in. This wool-blend peach sweater comes in a relaxed fit, with dramatic sleeves and accented shoulders, so you can look put-together at 8am, but also comfy and stylish.

I have been looking everywhere for a pair of these because they're what Kourtney Kardashian wears they're like, the perfect balance of cute and slutty. They make your legs look toned af, even if you can't remember the last time you hit the treadmill, and they're also v versatile, so you can def dress them up with a cute sweater. Most importantly, they're leggings and the limit for the amount of black leggings you can own does not exist.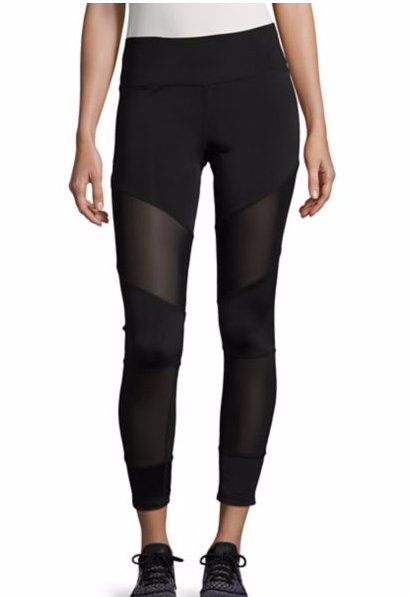 The weather outside is frightful, that's for damn sure. Winter is coming, and so help me God, I am not letting my skin look like a dry, flaky mess. For moisturized skin all season long, you'll def need this super soft cream to help you get through winter. It leaves you feeling like a soft glowing goddess for an entire full day after each use.

Um, did anyone know Lord & Taylor had their own makeup line? Good, because me neither, but I guess now's a good time to stock up. Their eyeshadow collection has a ton of palettes, ranging from nudes to smokey eyes to bronzers. This palette comes with a variety of pinks, reds, and neutral browns to help you achieve a killer "I woke up like this" look. For less than $10, IDK why you'd pass up on getting one for every betch in your fam, and of course, two for yourself.