In news of the world that isn't horrible and depressing, Lauren Conrad has given birth to her first child. She and husband William Tell welcomed a baby boy, Liam James, on July 5th, and he probably already has better style than any of us. They definitely don't get any bonus points for a creative name, but originality is overrated. Honestly, the fact that this baby has just a regular bro name (I feel like I met 15 Liams on Bumble in the past week alone) is more interesting than if they'd followed in other celebs' footsteps and named him "Ichabod" or "Appletini". If Lauren taught us anything, it's that you've always got to be subverting expectations. She did it when her career lasted past the early 2000s, and she's doing so now by naming her baby something so normal that he'll have to add like, a thousand numbers to all of his social media handles. Congrats, LC. You passed your first test as a mother.
In the years post-Hills, LC has mastered the art of being famous and still leading a classy, drama-free life, and her baby announcement was no different. She Instagrammed a picture of a needlepoint design with the whole family (dogs included), with a simple caption about how happy they are. So cute! So normal! So not cringeworthy! Rob and Chyna, take note.

LC joins Kristin and Audrina in the moms club, with Whitney and Heidi also expecting their first babies sometime later this year. So yeah, I guess we're all old now. If you had asked us 10 years ago, we honestly would've expected more of them to become messes, but they've come a long way since fucking around with Brody Jenner and co. Good job ladies, keep it up.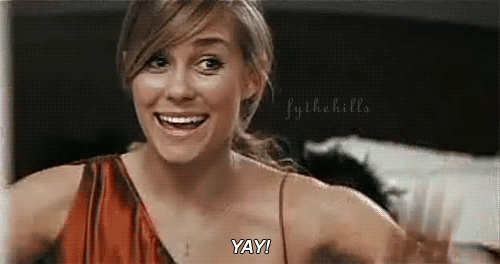 Congrats to William and Lauren on their new arrival, but they probably shouldn't let him be on a reality show while he's in high school.