In honor of the TBT, we need to take it back to the Godfather of MTV reality dramas. Without Laguna Beach we would have never been blessed with The Hills or even The City. In case you needed reminded that you're old AF now, the first episode of Laguna Beach aired in 2004. That was so long ago Kim Kardashian's claim to fame was still that she was "Paris Hilton's assistant." Seriously. That was the year that America thought that maybe John Kerry could be president. Let that shit sink in for a minute. While you're mulling that over, we've ranked the top 10 cast members on the show for your reading pleasure.
10. Morgan Smith
I low-key loved Morgan on the show for being just the right dose of sweet and salty. Morgan was the Mormon of the group and her big drama came when she went to dramatically open her admissions letter to BYU on the beach and ended up getting rejected. Ouch. She eventually reapplied and got in later so things didn't actually turn out to badly for her. She eventually got married to another Mormon dude and now has a children's clothing company or something extremely lame. Good for sweet, little Morgan.
9. Trey Phillips
Aw, we loved Trey. While all the other guys on the show just seemed to be out to get their dicks wet, Trey was volunteering and shit. He seemed particularly woke for a high school kid from the real Orange County. Remember when he did that odd hat fashion show for Active Young America and had all his friends model his stuff? That's a classic episode of Laguna Beach right there. He seems to have turned out pretty normal. He still volunteers and is an Associate Designer for Vera Wang.

8. Jessica Smith
Jessica was probably best known for who she dated more than what she did on the show. Sure, she and Kristin were pretty good friends, but she was kind of a hot mess. She wasn't as put together as Lo and LC and she wasn't as much of a man-eater as Kristin. She kind of just dated and broke up with people as part of her character arc. She started as Dieter's girlfriend and then quickly moved on to Jason. So, yeah, technically Lauren got her sloppy seconds, so I guess that's something. She's chosen not to pursue a career in the limelight. That's probably for the best.
7. Dieter Schmitz
Dieter was to Stephen as Lo was to Lauren. He wasn't what people paid to see, but he was a solid cast member. We've just established that Dieter and Jessica dated before she moved on to Jason. I don't mean to slut shame, but this girl really made her way around the men on this show. Anyway, Dieter wasn't just Stephen's bestie, he was also pretty great friends with LC and by friends with we mean friend-zoned by. That situation kind of turned Dieter into a go-between with Lauren and Stephen. Also, I can't be the only one who feels disturbed that someone thought Dieter Schmitz was a good name for a baby human.
6. Jason Whaler
You probably remember Jason more from The Hills than from Laguna Beach, but he was totally there too. In fact, his dating drama didn't start with LC, it started with Jessica. They were the couple no one wanted to be around because they fought all the fucking time. It was probably a relief for the entire friend group when they broke up. Except, as soon as they broke up, Jessica went skiing at Mammoth and he immediately asked Alex out. That's cold, bro and high school drama at its finest. We loved it. It was actually kind of a surprise that Lauren eventually went for him, but we all know how that turned out.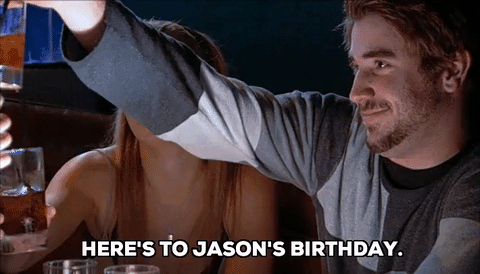 5. Talan Torriero
As far as dudes of Laguna Beach go, Talan was a safe second choice. Sure, he wasn't the total star of the show, but he was always a great sounding board for Stephen's lady drama. Not that Stephen was the only one that could pull girls, Talan was the show's resident player. Did you like how I used the word player to keep with the times of the show? I mean, I guess, nowadays we'd probably call him a fuckboy. When Kristin and Stephen were in a fight, which was basically always, she'd hit up Talan. That's a back burner bro if we've ever seen one.
4. Lo Bosworth
Lo is best friend goals personified. Even when she appeared on The Hills, she was the best wing woman LC—or anyone else for that matter—could have. Lo was super cute and laid back. While everyone else was causing drama, Lo was just chilling on the couch, ready to offer super hilarious commentary. She also kept it real, like when Lauren's parents grounded her for bad grades so she couldn't go to Catalina and Lo was like, ha well yeah, you should have gotten better grades. Even your best friends throw you under the bus sometimes and you love them even more for it.

3. Stephen Colletti
STE-Phen was the Orange County surfer boy of your dreams. What makes a person more desirable than having the two hottest girls in high school fight over him on TV? Stephen was always the most chill, even when playing Kristin and LC like the fiddles they were. He was also just a standup dude in the friend group, except for that time he called Kristin a slut for dancing on the bar in Cabo. Relax dude, what happens in Cabo stays in Cabo, remember? He was always invited to everything and, much like Ke$ha in 2009, the party didn't start until he walked in. Add in a puka shell necklace and and his dark hair and he was a gift to every girl the early aughts. He later went on to start in One Tree Hill, but it was, like, after Chad Michael Murray left so no one cared anymore.
2. Kristin Cavallari
Guys, we know Kristin was ahead of her time because she's wearing a choker in like every episode on the first season of Laguna Beach. She was the spunky junior that hung out with all the seniors and dated the heartthrob of the group: STE-Phen! She hated LC for her nice girl ways and was always the first one to dance on the table, errr, bar in Cabo. Even though she was painted as the villain on this show, she kind of turned things around by the time she got on The Hills. Now, she has like 19 kids and is married to Jay Cutler, so she seems to be doing all right for herself. Also, she tried to make removable bangs happen. Let us not forget.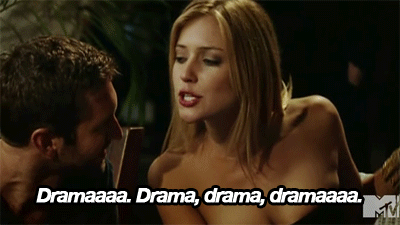 1. Lauren Conrad
We give Lauren the top spot even though she was kind of the nice girl juxtaposition to Kristen's bad betch. Lauren was the girl you actually wanted to be friends with when she was on Laguna and then again when she took the star spot on The Hills. Whether she was driving Kristen crazy by going on dates with her boyfriend or having a weird, mascara-laced cry over a sex tape rumor or some shit, Lauren was captivating to watch. Thank god for this show because Lauren staying in the limelight has #blessed us with a couple pretty decent clothing lines and probably one of our favorite Insta follows. Now she's running some sort of lifestyle empire, married to a lawyer, and expecting a baby. We're glad things turned out so well for LC.