Apparently nothing is sacred anymore, because more spoilers have been leaked about Becca's season of The Bachelorette, including that Becca is filming a hometown date in Western New York, as of two days ago. I'm sorry. I guess I should have prefaced that piece of information for all you purists out there by saying SPOILERS LIE AHEAD, but you should know by now that nothing is pure on this godforsaken show, especially not the "love" and "connections" that I'm about to spoil for you. Moving on.
Sources who know where Mike Fleiss likes to get drunk at happy hour close to production have confirmed that Becca and one of her suitors, Jason Tartick, were shooting scenes for a hometown date on Wednesday and Thursday of this past week in Western New York, specifically, in Buffalo, also known as my personal hell. Buffalo: the perfect place to fall in love! That's right fellow, New Yorkers, we had a Bachelorette contestant a seven hour train ride away practically in our grasp, and we let them slip away! I haven't felt this salty since I missed seeing Deanie Babies last summer at one of my favorite rooftop hangouts in the city. Just saying.
Jason, who looks like the guy in every frat who brings the roofies to the party (please Google him), is a corporate banker in Seattle who is from Buffalo, but he doesn't even live in Buffalo anymore, nor do his parents. This means production will most certainly be renting a fake house filled with fake memorabilia for the occasion. Luckily for production, Jason and his family bare an uncanny resemblance to any stock photo family on the planet Earth, so I'm sure they'll save some money there.

A #tbt of Jason and his zany family or random people I found on the internet? You decide.
We owe what will probably be a giant waste of my time and patience thrilling episode of The Bachelorette to one of the showrunners, Bennett Graebner, who has apparently been hoping every season to film in his own hometown of Buffalo. Way to dream big, Ben. Since he's from Buffalo of course he picked the hidden gems most cliche things there are to do. Reality Steve reports that during the hometown date Becca and Jason partake in a wings eating contest! Ah, such culture in Western New York! Tbh this sound less romantic, and more like my nightmares come to life production will need to take a 60-90 minute break for the contestants to relieve themselves, lest they defecate their designer jeans on national TV.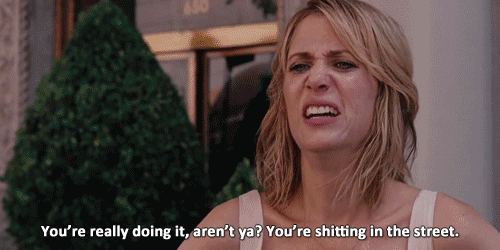 The couple also goes to a hockey rink, because apparently the Bachelor producers have no imagination. Thank god they have Ben on staff to point them in the right direction! The only thing that would make this date complete would be a guided tour of SUNY Buffalo and a trip to the college bookstore. I also feel like it's only a matter of time before Ben is held up in an ABC torture chamber fired for violating his ironclad NDA, so thanks for the spoilers while they lasted, fam.
While I'm sure the frozen tundra that is upstate New York might seem like a tropical vacation compared to Becca's home state of Minnesota, I can only hope Becca will get to go to some better, more exotic locales on the rest of her hometowns. Like Reno or Cleveland. Fingers crossed for ya, girl!
Images: Giphy (1); @stockfresh.com (1)