Because my MO is apparently to just discredit myself before I even have the chance to give amazing advice, I'm going to start this article off with a confession about my last DTR* experience. (*DTR = the "define the relationship" conversation, BTW. And we actually mean "conversation." We're not talking about the drunk scene you make screaming, "What are we?!" at 2am, or the talk you have the next afternoon when you're deep in your shame hangover.) Anyway, my drunk at 2am DTR prep-talk involved me getting jealous of a high school friend and playing the piano, so it would obviously be the worst memory of my life, if I remembered it. My sober DTR wasn't a lot better—I wound up telling him I wanted to "slow down," when he hadn't even thought we were dating. Besides the fact that I'm incredibly smooth, what you should be gleaning here is that there are many, many wrong ways to DTR (and you've probably tried at least three). Here are some (slightly) less cringe-inducing ways to have this conversation.
Two Drink Max
Yeah, this is one of the few times I'm going to recommend you hold off on the pre-date vodka sodas. I totally get the urge to blur some of the memory and get some liquid courage, but sometimes liquid courage looks like you speaking your mind, and sometimes it's just an incoherent asshole. If you give any kind of a shit (and if you're having this convo, you probably do), now's not the time you want to take that gamble.

Know What You Want
In the early stages of dating, it's really easy to get wrapped up in holding a guy's attention; it's exciting, it's fun, and it usually involves free stuff. But if you're getting anxious about tying down your latest booty call (I have no fucking clue what the kids are actually calling it these days, and I don't intend to learn), take a second to think about whether you really want to be with this specific guy, or if you just don't want to be alone. If you pull the trigger on a DTR and then realize it's the latter, you're going to be in an awkward, sexless relationship with a tiny, tiny high of you realizing you had the upper hand all along, followed by three weeks of you guilting yourself into dumping him.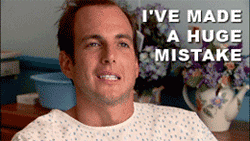 Be Honest
Along those lines, if he initiates the DTR and your answer to "What are we?" is "I don't know," "I'm not sure," or even "I really want to date you"—you have to say those things. Out loud. Is it fun? No. It doesn't even burn calories, like most other un-fun activities I subject myself to. But you know what's even less fun? Having a second nausea-inducing DTR two weeks later, because you lied your ass off the first time, and you both still have no idea what's going on.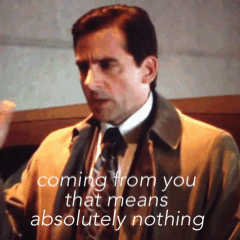 If Possible, Avoid It
As I say this, I fully expect a collective scream of fury from everyone who's ever dated men, because I KNOW it is not your fault that these talks have become a "thing." But in all honesty, I think the rise in the term DTR is pretty directly correlated to a recent proliferation of douchebags in our society. The guy who makes you ask him, point-blank, "Do you care about me?," is clearly not otherwise demonstrating that fact—probably because he does not, in fact, care about you. If you're entering this conversation afraid that it's the last time you'll see him, maybe ask yourself why you're so eager to settle for such a low level of excitement from a potential boyfriend. And maybe don't be too surprised if it turns out he thought you were just "hanging out."

Basically, as we've said before, there are ways to mitigate the damage initiating a DTR convo will to do your ego, but if you have to ask him in the first place, his answer is probably a no. Don't shoot the messenger; I'm only trying to help.