2018 has been such a salacious sh*tshow that nothing shocks me anymore. Like, yesterday I found out that Bella Thorne is in a throuple with Mod Son and some YouTuber and I didn't even flinch. The president regularly threatens World War III on Twitter and I don't even feel anything. So it takes a lot to astonish me these days, and leave it to a Vanderpump Rules starlet and the Kardashians to shake me to my core.
Look, I hate a contrived crossover more than the next person. I mean, remember when Bravo tried to shove a Stassi and Kyle Cooke hookup storyline down our throats when they did that mashup episode of Pump Rules and Summer House? Before dating Beau, Stassi's type was…well, manipulative, narcissistic assholes (full offense, Jax and Patrick), and even she couldn't bring herself to go along with the crossover by hooking up with Kyle on a warm summer's eve because he is such a douche (pun fully intended).
But this KUWTK and Pump Rules crossover? I'm so here for it.
We knew from a previous KUWTK episode that Randall and Lala had a blink-and-you'll-miss-it cameo at a poker game with Khloé Kardashian. And we've also seen on social media that they have a mutual friend, which is Jonathan Cheban. We honestly thought that they were, at most, somewhat acquainted with each other because they have minimal social overlap. Boy, were we wrong.
Yesterday, Khloé threw up this pic on her Instagram story. Usually she posts pics of herself interspersed with inspirational quotes. And we all know that the amount of thirst traps and inspirational quotes you post on social media is directionally proportional to how thirsty you are for validation and how f*cked up your life is at the moment. So it was especially random that she posts a picture of her with Randall Emmett and Lala Kent to congratulate them on their engagement.

I have spent as much time thinking about and scrutinizing these pictures out than I have thinking about and scrutinizing a two-word text message from a guy. So yeah, at least a good four hours and it's still going to keep me up at night no matter how much Ambien I take. But I digress.
What a weird gesture to congratulate someone on their engagement and then say to follow them on Instagram. And she's not even talking about Lala—she just says Lala is gorgeous (which she is). She's talking about Randall, who literally refuses to be filmed and had Lala's friends sign NDAs so they wouldn't take pictures of him or leak information about him. And now he wants followers??
But it gets weirder. Four hours after Khloé posts this random story, Scott Disick throws up a picture of him and Randall chilling in the back of a car together.

Will any of us start following Randall on Instagram because Scott and Khloé told us to?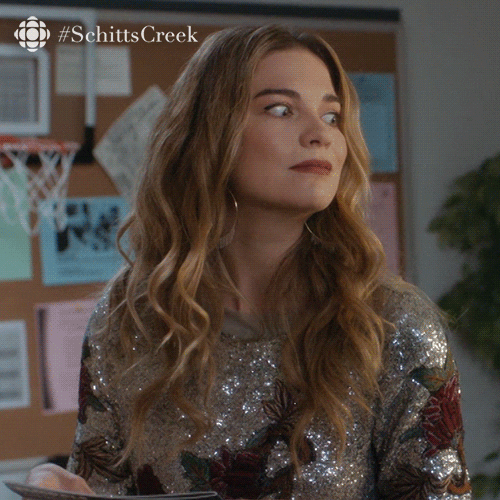 But, like my shrink said when he suggested that I start seeing him two times a week instead of once, "There's so much more crazy sh*t here to analyze." First off, even Scott doesn't follow Randall on Instagram. But then again, he doesn't even follow his own girlfriend. But still, it's so on brand that Scott hangs out with a guy that is such a caricature of an L.A. bro that Entourage is partially based off of him. It's also funny as f*ck that Scott is willing to post a picture with a guy who isn't really his bestie, yet I can count on one hand how many pictures he's posted of Sofia Richie.
Why is the reigning family of social media suddenly buddy-buddy with a Pump Rules star and her producer fiancé? I don't know, but I guess I'll have my answer if Sofia Richie ends up starring in a sh*tty sorority movie next year.
Images: Giphy; letthelordbewithyou, khloekardashian / Instagram