Nothing says "I'm super chill and totally have my life together" quite like an apartment full of candles. Like not crappy candles though, so don't try Sears. Instead, check out the new chic yet funny af candles from Shop Betches!! Not only do these candles smell fucking amazing, but they say hilarious stuff that'll make people think you're like, sooo funny and charming just for owning them. We're calling it the Get Lit collection so you already know what it's about to be.
Maybe you need to cover up the smell of your roomie's cat so no one mistakes you for the crazy cat lady? Perhaps you forgot to get your bestie a bday gift? Or maybe you need to spice up things in the bedroom since you haven't added a new fuckboy to the roster lately? Whatever your reason, you'll want these in your home, your fuckboy's home, your parents' home, your friend's home…You get the point. If you weren't already obsessed, they come in NEW chic AF packaging, making them the perfect gift for every ocassion. Just maybe choose wisely which one you buy for which ocassion. Or be super hipstery ironic about it IDGAF.
So here's a list of them in no particular order:
When a boy comes, you should always have something baked. We know you can't even manage Tollhouse pull-apart cookies, so fFake it 'til you make it. This candle smells like chocolate chip cookies so you won't even have to worry about setting a small fire in your oven.

Don't be mad at us if you get 16 of these candles sent to your house from various fuckboys trying to send a message. It's Champagne scented so you can pretend to be classy…just like you pretend you don't give head on the first date.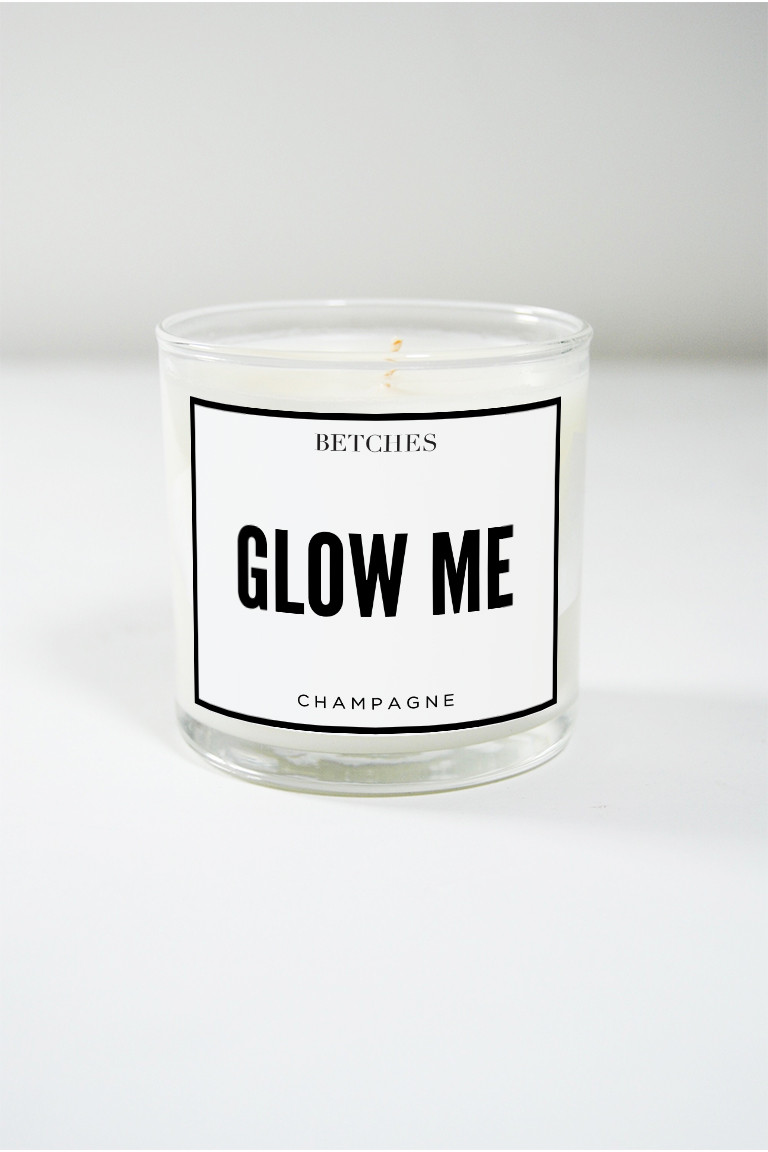 For your friend who won't give up her assertions that the 2000s was the golden age of hip-hop, this candle smells like cucumbers, everyone's favorite smelling dick-shaped health food.

And because we're like, such good people we brought back our best-selling OG line of candles! Here's the lineup in case you forgot:
You loved it, you bought it, and now we brought it back. This candle smells like grapefruit for the healthy yoga goddess within you. I mean honestly I'll probs just light this one and pretend I do yoga and eat salads as I watch Netflix on the couch. Whatever. Still zen AF.

This one smells like wine and roses which makes it super classy. You can pretend to be mature and light it at your next wine and cheese party. Who am I kidding? You can just light it at the pregame instead. That's kinda what it's for.

This one smells like vanilla which, TBH, is such a neutral smell it'll please everyone. Plus the label is censored so people will know you're chill enough to drop an F bomb or two, but also you know how to keep things vanilla appropriate.

So what are you waiting for?? Shop the Get Lit collection now!!