As modern women, we are all doomed to hit it with a fuckboy at least once in our lives, if we want to maintain the steady stream of sexual attention TV and movies say we should be receiving at all times. But which type of fuckboy is the best for you? Well what better way to find that out than to base it on the approximate locations of the planets when you were born? Honestly, seems like a much more accurate system than basing it on the two best photos of someone that may or may not be from 15 pounds ago and a bio that their best girl friend wrote that is almost 100% lies.
ARIES: THE EMOTIONAL FUCKBOY
Aries betches are all drama, so they're going to want a fuckboy who can keep up. What's the point of having a drunken screaming match in the middle of an Arby's if the guy you're yelling at isn't even going to throw fries at the cashier? Aries enjoy bringing excitement into others' lives, and what could be more exciting than showing up at someone's window with gasoline and a lit match demanding to know if he's sleeping with other people? Your friends will absolutely hate this guy and dedicate entire groupchats to how to get him out of your friend group, but they shouldn't worry. You will eventually get bored of this fuckboy and impulsively block him on all socials so that you can start the process all over again with one of his closest friends.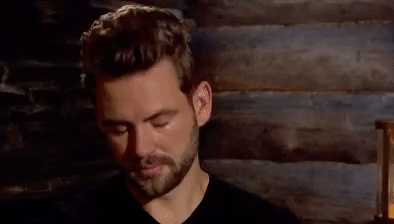 TAURUS: THE WEIRDLY OLD FUCKBOY
Taurus betches are down to earth and don't like inviting instability into their lives. For this reason, they're going to need a fuckboy who is a little bit more of a fuckman if they want their relationship to work. Sure, his hair may be receding and there's gray in his beard, but he also has a savings account with over $5 in it and a real apartment that he like, owns. Tauruses are also notoriously bad at breakups, which is why it might be better for you to find someone who is more likely to die before that happens. Don't make the mistake of thinking this guy wants a real relationship, though. He may be old enough to be your dad, but that doesn't mean he actually wants to be a dad. You know?

GEMINI: THE FOREIGN FUCKBOY
Gemini betches are unpredictable and need constant excitement to avoid being bored, which is why the best fuckboy for a Gemini is one that fully does not even go here. This fuckboy can slip in and out of your life without doing something annoying like becoming friends with your friends or "wanting to know what you're up to." Hooking up with this fuckboy is always exciting because you know your time is limited, and his accent is so thick you're not 100% sure what he's saying most of the time. If one of you does make the mistake of catching feelings, all you have to do is say Trump won't let you leave the country and stop answering his texts. Ghost this bro with impunity knowing there's almost 0 chance you'll awkwardly run into each other at your local bar.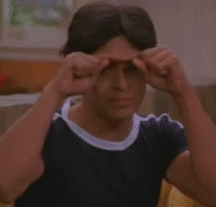 CANCER: THE MAN-BOY FUCKBOY
Cancer is the mommy of the zodiac, meaning a Cancer betch is going to want a fuckboy that she can take care of—aka "tell what to do." The best fuckboy hookup for you will be one where you somehow end up staying all day and cleaning his apartment after. For whatever reason, you want a man who needs help setting up his own email account. Luckily, thanks to Judd Apatow & Co., the man-boy thing is very popular amongst men these days so you should have no problem finding one of your very own. Seriously. Just go to like, any bar with a $5 beer/shot special and you'll be picking his ass up from soccer practice in no time.

LEO: THE AGGRESSIVELY HONEST FUCKBOY
As a Leo betch, you are proud AF and have no time for people who want to fuck with you. That's why the fuckboy in your life needs to be the rare kind that are aggressively honest about everything. Like, the type of dude who will stop you mid-bone to tell you he'd prefer to have your pelvis at a 45 degree angle. Coded messages and random 3am sad face emojis are not going to work for you. You'd rather have a guy whose dating profile says "My girlfriend doesn't know I'm on this site" than some d-bag who waits three dates to tell you he's actually in an "open relationship" by which he means "My girlfriend doesn't know I'm on this site." Honesty you can work with. Bullshit mind games you cannot.

VIRGO: THE FUCKBOY FROM CLASS
Virgo betches are highly intellectual, meaning that you're going to want a fuckboy who can stimulate both your body and your mind. That's why when a scruffy looking semi-hipster from your Politics of Developing Nations class slides into your DMs, you won't hate it. The two of you can be boning one minute, then discussing your professor's latest lecture series the next. He might even be down to Netflix binge all the fucked up documentaries you usually save for private time. Just don't be surprised if he starts asking to copy your notes, and def don't expect this guy to stick around into next semester, no matter how good your thesis is.

LIBRA: THE RICH FUCKBOY
Libra betches have expensive tastes, meaning that any fuckboy who even dreams of hitting it with a Libra better come correct with the budget to do so. If a guy wants the honor of sporadically answering your texts for a period of several months, then he needs to make sure that when he does finally decide to answer he's inviting you to dinner at the nicest restaurant in town. Any man who thinks he can bring you back to the shitty rowhouse and mattress on the floor that he shares with his 15 unemployed roommates and still get in your pants is fucking delusional. You'll be uber-blacking home before he can say "Sorry, we're out of toilet paper."

SCORPIO: THE HORNY AF FUCKBOY
Scorpio is the horniest of all signs, meaning that scorpio betches are going to need an equally horny fuckboy if the relationship is going to be even remotely rewarding. If he's not down to exchange nude snaps at work, he is not the fuckboy for you. You don't even really need to know this fuckboy's name, TBH. All you need to know is if he's up and has a semi-functional dick. The two of you will get exactly what you want out of this relationship, and part ways on good terms, until one of you has to inevitably call the other three years later to let them know they should probably get tested for HPV.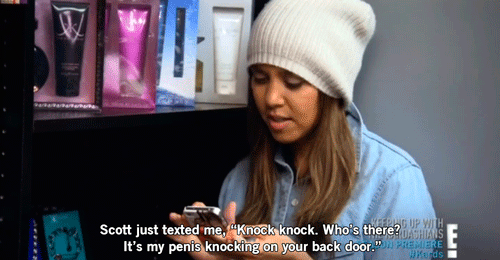 SAGITTARIUS: THE PARTYING FUCKBOY
Sagittarius betches are aggressively fun, so you're going to need a fuckboy who can keep up the pace. You don't need some lame-ass dude who is going to show up to the club and immediately start badgering you to go home and smoke weed. You need someone who is going to show up with a stolen bottle of Everclear and a friend who says he knows where you guys can "get a boat." Just please try to remember to tell your friends where you're going because you two might seriously end up dead in each other's company.

CAPRICORN: THE INSTA-FAMOUS FUCKBOY
Capricorns, like Slytherins, are very ambitious betches. That's why you're going to need a your man to have a certain amount of social credibility before you agree to be his fuckwoman. Anyone with less than two thousand followers on Twitter and Insta, with an average of 3 LPM (likes per minute) is not going to cut it. If you're going to be hanging out with some dude all night, you need to make sure that dude's Snap stories are being seen by DJ Khaled levels of people. Otherwise, it's just not worth it. This way you know that when you unfollow him, he'll definitely notice and be pissed off for weeks.

AQUARIUS: THE FRIEND/FUCKBOY
Aquarius betches DGAF what anybody thinks of them, which is why you are more than down to break the cardinal rule of not fucking your friends in favor of totally fucking all of your friends. You like to have deep connections and personal history with the people in your life, which is why the friend/fuckboy is perfect for you. The two of you can hop into bed together knowing the full catalogue of shitty things you've said about previous lovers, and when you're done you can just roll over and commence talking shit on The Dud or that kid you were friends with in high school who is like, super Christian now.

PISCES: THE REFORMED FUCKBOY
Dating a fuckboy is tricky for a Pisces betch because pisces, generally, are looking for a real commitment. That's why you're going to need to find yourself a fuckboy who has turned his back on his fuckboyish tendencies and is ready for a relationship that also exists outside the hours of midnight and 3am. Does he still wear a flat brim and pounds of body spray that somehow smells both good and bad? Sure. Is he going to freak out when, one week in, you casually bring up that your parents are in town? Nope. He's all about it. In fact, he has personalized gifts for each member of your family and already knows all their names from memorizing your social media profiles. Just don't expect him to be good at texting. No man is actually good at texting.