While the government isn't technically open for biz at the mo, we are still gearing up for what the government will be like in the future. Sure, we'll take it. In case you're as bad at math as I am, I will point out that it is currently 2019, which means the 2020 presidential election is…next year. *Has a flashback to the 2016 election and breaks out in nervous hives*
Trump has got to go, but the question of who exactly will be the one to take his lumpy ass down is still up in the air. Our girl Elizabeth Warren recently announced that she will be running, and more are following her lead. In fact, Julián Castro just announced on January 12th that he too will be seeking the Democratic nomination for prez. Castro isn't quite as well known as Warren, so his potential nomination begs the Q: new candidate, who dis?

Who TF is Julian Castro?
Wow, amazing question. Julián Castro was formerly the youngest member of the Obama Cabinet, where he served as the 16th United States Secretary of Housing and Urban Development. There was speculation about whether or not our gal HRC would choose Castro as her running mate for VP in 2016, but she ended up going with that boring, old white guy who was so boring, white, and old that I literally can't remember his name rn. (Okay so it was Tim Kaine and I think he plays the harmonica or some sh*t?) Castro is a native of San Antonio, Texas, where he served as the youngest city council member and as the mayor. Okay, damn, we're listening.
Julian Castro attended Stanford University where he majored in Political Science and Communications. He has been vocal about the fact that he got into Stanford because of affirmative action, and cites this as an example of how affirmative action works. Okay, love that. After Stanford, he went on to attend Harvard Law School. He then interned at the White House during the Clinton presidency. After that, he worked for a law firm before opening his own firm with his — wait for it — twin brother. That's right. He has a twin brother. And like, not to be a bitch, but they are both certified snacks. MAGLA (Make America Good Looking Again).
Okay, So What Are The Pros?
Castro is a very progressive candidate, which is so hot right now. He has been a longtime advocate for LGBTQ+ rights, which he was very vocal about during his time as Mayor of San Antonio. He stands firmly against the way Trump is dealing with immigration and condemns family separation at the border. He is very pro Black Lives Matter and has described the killing of African Americans by police as "state violence." He wants to raise the minimum wage, as well as rejoin the Paris Climate accords. He is also pushing for greater funding for education. During his time as mayor of San Antonio, Castro successfully increased the city's sale tax in order to fund a Pre-Kindergarden program, which was a risky move. This proves his willing to fight for what he believes in, even if it means he could lose popularity. Very chic.
Okay, Now Hit Me With the Cons
As previously mentioned, Julian Castro isn't that well known, which means his chances at winning are a bit slim. He's also from Texas, and if fellow Texan Beto O'Rourke stops Instagramming his root canals and gets in the race, it could be hard for him to stand out in the race. And the debate is still on re: are v progressive candidates the ones Democrats will nominate and elect, or are the older members of the party too stubborn and unwilling to do so. He's also never been a governor, senator, or vice president. But like, our current president has never been a person who knows how to spell 'border' so who knows. In short, the question is whether or not backing such an unlikely candidate is worth it in the end.
Because I am a v professional journalist I will not say one way or the other. But I will say he's young, he's the grandson of immigrants, he's progressive…and he has a hot twin.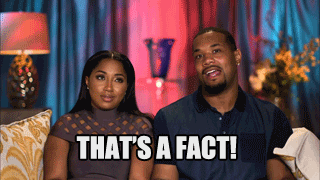 How Do I Learn More?
Want to read more about Julian Castro? You can check out his website here, read a NYT write up on him here, and check out a Politico opinion piece on his candidacy here.
Heads up, you need to keep up with the news. It's not cute anymore. That's why we've created a 5x weekly newsletter called The 'Sup that will explain all the news of the week in a hilarious af way. Because if we weren't laughing, we'd be crying. Sign up for The 'Sup now!