Summertime is coming and that means bikinis, sun, pool bars, and the beach. Obvi you're going to drink this summer, because otherwise, really what is the point of existing? But we all know that alcohol is the absolute worst if you're trying to lose weight. Or even maintain your weight. Alcohol fucks up your metabolism and makes you crave fried cheese, scientifically speaking, so weight gain comes easy. The least you can do is make sure the calories in your drinks aren't pushing you over the top. Too many piña coladas or pre-made margaritas and you won't even fit in those cute white cutoff shorts you've been saving all winter. Here's what you should be ordering.
1. Vodka Soda With Lime
This is the holy grail of the basic bitch drink. Sorry, but there is a reason. Soda water has 0 calories, so you're just drinking the vodka cals, and the lime totally disguises the taste of the vodka. There are only 60 calories in one shot of vodka, so assuming one drink is like a shot and a half, we're looking at about 90 calories per drink, so you can get hammered guilt-free. Bonus tip? It's clear, so when you get sloppy as fuck, you're at least not sloshing something colored all over your white shorts.

2. Skinny Margarita
A regular margarita at most *shitty* bars is a nasty, syrupy, pre-mixed abomination that will run you 455 calories for 8 ounces, and I am not fucking kidding. This is a horrible bastardization of what a ~real~ margarita is supposed to be: tequila, lime, agave, and sometimes a dash of OJ or soda water. But fear not. You can still force the bartender to make you a real marg by ordering it "skinny". It sounds douchey to order, but this is what margaritas are supposed to be made with and will only run you 100 calories a drink. It won't be overly sweet and disgusting and it won't set you back too many calories. Order it on the rocks with salt like a goddamn adult.

3. Gin & Tonic
For most low-cal drinks, you want as few ingredients as possible. A gin and tonic is a classic that they have everywhere that will only run you 150 calories per drink. If you can't stand the taste of gin (fair), add lime to disguise the alcohol. Bonus points if the bar has diet tonic, which is zero calories, and now you're looking at a 90 cal drink for just the alcohol.

4. Paloma
A Paloma is so refreshing and summery, and it's only 160 calories. It's made with tequila, soda, grapefruit juice, and lime. It's a safe choice to order if you want to mix it up, and it isn't loaded with sugar or calories so you won't feel like a dehydrated sugar monster if you pound these for hours on end.
5. Champear
This is my new favorite brunch option, but really it can be drunk always. A champear is just champagne with a splash of pear juice, and it is fucking amazing. The pear juice is so minimal that it'll only run you 18 calories, and a glass of champagne is only 90 calories. It's classy af and delicious, and way better than mimosas so do this for your next day drinking excursion and be guilt-free.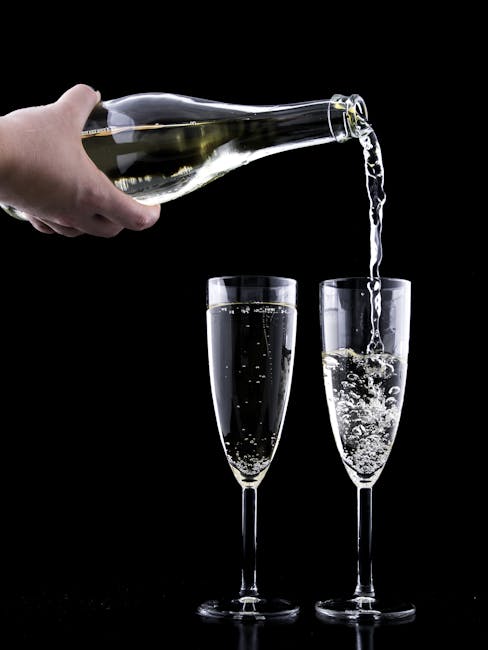 Images: Shutterstock; Giphy (2); Pixabay (2)