As young betches, after we realized boys don't really have cooties, but before we realized that they're actually all just fuckboys who will ruin our lives, we enjoyed fantasizing about being whisked away by a certain type of bro. This group of bros provided us constant entertainment and were easy on the eyes—yes, I'm talking about the Disney princes. Every Disney movie had one, and they were all hot. Ah, the good old days. Because it's totally normal to judge the physical attractiveness of a bunch of animated drawings, I'm here to rank the Disney princes according to their hotness level. I'm sure you'll all have an opinion, so be sure to leave it in the comments section, which I definitely read.
10. The Prince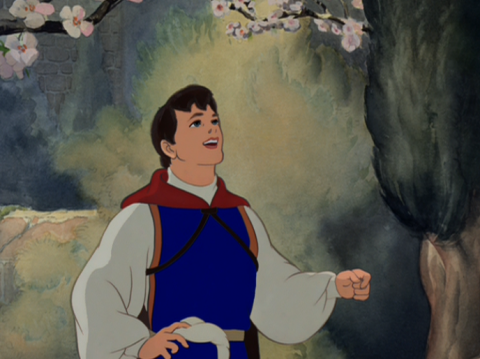 The Prince is the nameless prince in Snow White. He hardly speaks except for when he sings some lame-ass song about wishing for the woman he loves to come find him. Yeah, if love worked that way I'd be married with Shemar Moore's kid by now. Talk about a delusional dater. Throughout the movie, he doesn't do shit besides kiss Snow White and wake her up from a death-like sleep. Uhh, can you not? I was taking a nap. His presence in the movie is largely unnecessary, which is probably why they don't even bother to give him a name. Last place.

P.S. Are you wearing fucking makeup, dude? Ultimate last place.
9. Kristoff

I'm sorry, Kristoff is not hot. What's up with that goofy smile? And that vest? That vest is hideous. He has good hair and is like, a decent person, otherwise he'd be in last.
8. Prince Charming

Prince Charming is okay looking but he's a fucking Nice Guy. Bruh, how low is your self-esteem that you spend all night dancing with a betch and don't even ask her her fucking name?? Also, you definitely took the hard route finding Cinderella. You could have, like, asked a bunch of people if they knew anyone with her physical description, JUST SAYING. Also minus points for the probably foot fetish. Boy bye.
7. John Smith

YES I KNOW John Smith isn't *technically* a prince, but he's Pocahontas' love interest so he fucking counts. Here's the deal. He's handsome, he's got great hair, and he's fucking British. That should be all the info you need. Except for the fact that Pocahontas wouldn't even come with him back to England at the end of the movie, so he obviously has no game. So close, but not close enough. Seventh.
6. The Beast

He gets hot points because he's rich, has a sick house, and is objectively attractive once you get rid of all the fur and stuff. But minus points because he's a raging asshole—probably because he spent his entire adult life alone locked up in a fucking castle with only his kitchenware to talk to. I'd imagine that would take a toll on anybody's personality. Regardless, that's gonna point to some communication problems later on, I'm sure. Also he spends most of the movie as an actual beast, which certainly raises some bestiality questions to say the least.
5. Flynn Rider

Aka Eugene Fitzherbert, which incidentally is my accountant's name. Flynn is like, a less hot and slightly more thug version of Aladdin, except he has a better pet. He's fine, so he is precisely in the middle.
4. Aladdin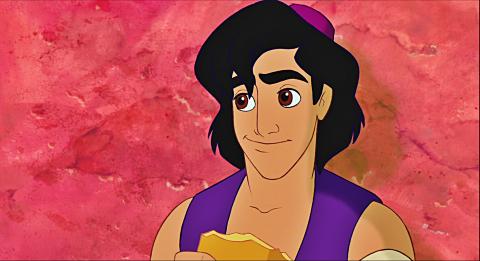 Aladdin is basically that guy with a shady past you dated for a while to scare your dad, but you'd never let him wife you. He hangs out with a literal monkey, FFS. However, Aladdin cleaned up well and showed Jasmine a whole new world, so you know he's dynamite in bed. Solid fourth.
3. Prince Naveen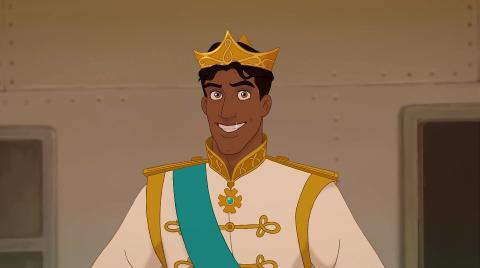 Naveen is definitely a regulation hottie. Tall, dark, and handsome with light-colored eyes? Swoon. Naveen is that confident, funny, attractive guy that every girl thinks is in love with them but really he's just flirty with everyone. It wasn't cute that he was content living as a frog with Tiana for a hot second, which is the only reason he's not in first or second place. But since he got changed back into a human at the end so we're all good here.
2. Li Shang

Shang is a hotshot army captain, and betches love a man in uniform. Plus, he's fucking ripped underneath all that armor. Check out those abs! Shang doesn't take shit and tbh, we need that. Even Mulan's grandma thinks he's sexy.
1. Prince Eric

Prince Eric is OBVIOUSLY the hottest out of all the Disney princes. The black hair/blue eyes combo sure is a winning one. And that smile, man. Is it weird to be attracted to a cartoon character? He may be kind of an asshole for almost marrying another betch like, one day after he met Ariel. Like, why were you in such a rush to settle down, Eric? Could you not just have waited it out? However, gotta give credit where credit is due. That was some solid game-playing, Eric. Major SAB move. For those reasons, but mostly because he's fucking hot af, Eric takes the top spot.