Since we're only three days into 2018, you're probs still on a "new year, new me" high. Let's see how long this year's resolutions last, shall we? From swearing off drinking to promising yourself you'll lose three pounds by next spring, I give it like, a week—but in the meantime, let's actually put in some effort, k? I feel like we could all benefit from cutting shit out of our lives for as long as we can resist the urge. We'd be rewarded with better skin, a better metabolism, and a smaller pants size. Again, it's only January 3rd, so I could be spewing bullshit, but there's really no better motivation to get started on this health kick like shopping for new workout clothes. First of all, they're comfortable and make me look thinner as it is. Second of all, whether I go to a gym or not, everyone will just assume I'm sporty af when they see me hanging out at like, the closest Jamba Juice.
Made with high intensity workouts in mind, this mesh sports bra is fast-drying, def breathable, and v stylish for lounging around in.

What better excuse to buy new Lululemon leggings than convincing yourself they'll actually see a gym one day? Mesh leggings are so in rn, so they not only cool you down quickly, but they're comfy and trendy enough to take straight to dinner afterwards.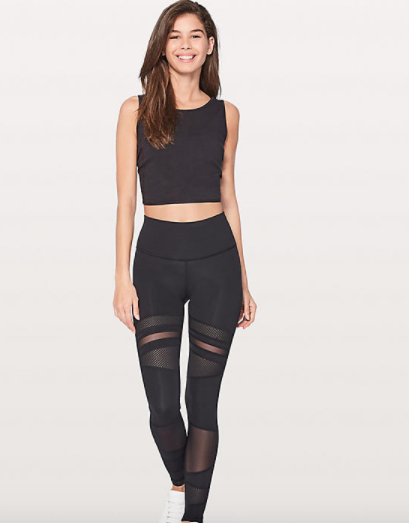 I'm sure you have tons of dresses and bodysuits with this exact front, so this lightweight tank just makes both you and your too-expensive sports bra look good enough to be seen after a sweaty SoulCycle class.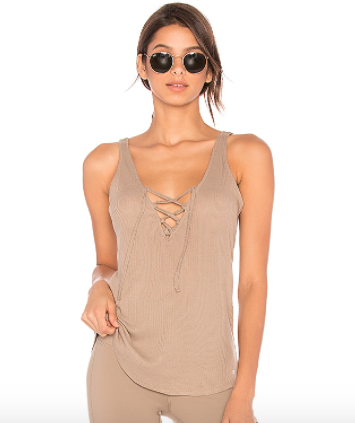 Primarily designed for the occasional cardio workout you'll *maybe* attempt, this lightweight hoodie is made from dry fabric that keeps you warm in the winter, and also keeps the sweat bullets the fuck away. In case you plan on taking your workout into late nights, it comes with a reflective trim so people can see you walking when it's dark af outside. Safety first, obviously.

Motivate yourself into walking your daily commute with a chic gym bag that basically holds your entire bathroom. This style has enough pockets for every little thing possible, including a removable shoe bag.

For when you need to hide your face if you're not trying to be seen or just give off the vibes that you're like, really into working out or something, this hat is for you. It comes in two fab colors, and yes, black is one of them. Duh.

Images: Noah Buscher / Unsplash; Shopbop; Lululemon; Revolve; Nordstrom; Fabletics; Shop Betches