Happy Monday! The Trump administration did another bad thing. I'll give you a second to act surprised.

Okay, great. The Center for Disease Control and Prevention (CDC) has been given a list of forbidden words by the Trump administration, which includes "diversity," "transgender," "fetus," "evidence-based" and "science-based." So, why would the plastics The Trump administration want to ban these words from 2018 budget documents? To hurt minority groups, obv. What else is new?
Banning words like "science-based" and "vulnerable" make it nearly imposs for the CDC to do their job, which is literally to protect and save the lives of those who are vulnerable. As Dana Singiser, the VP of public policy and government affairs at Planned Parenthood, put it, "You cannot fight against the Zika virus, or improve women's and fetal health, if you are unable to use the word 'fetus.' You must be able to talk about science and evidence if you are to research cures for infectious diseases such as Ebola." It's kind of like if all of the sudden Trump said we couldn't used the words like"hungover," "unlimited mimosas," and "fuckboys," at brunch. It's fucking ridiculous and makes the task at hand simply undoable.

The CDC is hella pissed, and rightfully so. CDC Director, Brenda Fitzgerald, said in a memo to her staff that the "CDC remains committed to our public health mission as a science-and evidence-based institution." Ya girl just used two of the banned words in one sentence. Can I get a mic drop?
TRUMP ADMINISTRATION: You can't use these words.
CDC: Lol, no.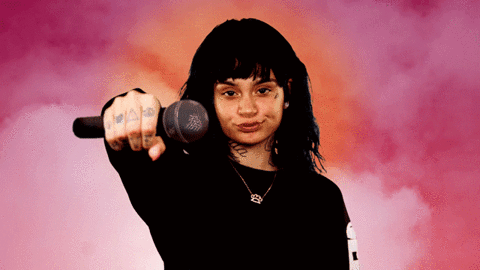 It looks like the CDC isn't going down without a fight, and we are here for it.

Heads up, you need to keep up with the news. It's not cute anymore. That's why we've created a 5x weekly newsletter called The 'Sup that will explain all the news of the week in a hilarious af way. Because if we weren't laughing, we'd be crying. Sign up for The 'Sup now!