Unless you accidentally left your phone in an Uber and haven't had access to social media for the past few days (it happens), you're probably well aware that Cardi B has taken two more steps in her plan to dominate the entire world by dropping an album and announcing her pregnancy on Saturday Night Live. I'm not a scientist, but I'm pretty sure that 99% of all current Instagram stories are screenshots of betches listening to their favorite new Cardi songs. Because sharing your love for Cardi B on social media can be a little overwhelming, I've created a comprehensive guide to the best Cardi B lyrics from Invasion of Privacy that will make the best captions for any kind of Instagram you could ever want to post. Okurr.
"Lookin' like a right swipe on Tinder"
Perfect for: Your next thirst trap
Cardi B is all about just calling things as they are, so why not follow her lead for your next thirst trap? Skip the slew of cutesy emojis you usually opt for or the "Might delete soon but I thought I looked cute in this", and pair your next photo of your butt by a pool with one of the best one-liners from "Drip." This one could potentially double as a dating app bio if you don't have anything more interesting to say about yourself.
"Man, I thought you would've learned your lesson about liking pictures, not returnin' texts"
Perfect for: The post-breakup Insta
Everyone knows the first Instagram you post after a breakup really sets the tone for the rest of your entire life, so you should probably make sure that the caption takes no prisoners. In addition to this being a thinly veiled threat to Offset, I'm pretty sure Cardi slipped these lyrics into "Be Careful" with the hope that betches everywhere would use them in their next revenge post.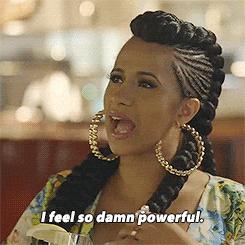 "I could buy designer, but this Fashion Nova fit"
Perfect for: Any basic #OOTD post
Coming up with a caption for a photo that you forced your roommate to take just because your outfit looked fire, even though you weren't actually going anywhere important, is basically impossible. Coming up with an excuse for posting a photo of yourself is exhausting, and that basic AF "probably thinking about pizza" caption that everyone relies on is getting stale. God bless Belcalis Almanzar for giving us the perfect go-to caption from "She Bad."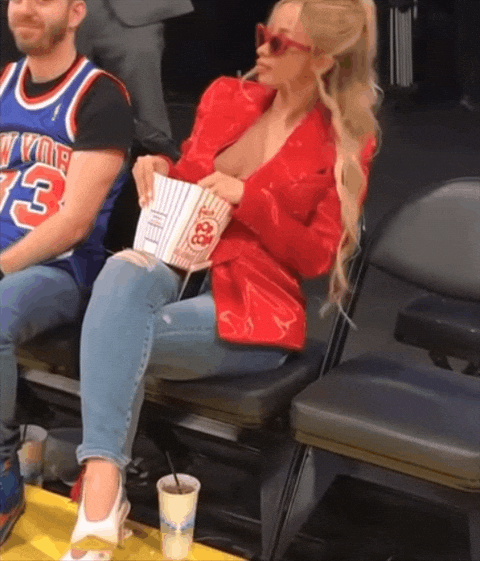 "I said 'Bae it's a snack,' he said 'it's a entree'"
Perfect for: Annoying couple photos
If I see one more "this guy" caption with the heart eye emoji, I'm going to vom. Please, accept these lyrics from "Money Bag" as a gift to your entire life. It's like, a win-win because it's a great caption and it's an acceptable way to compliment yourself publicly on social media.
"It's my birthday, at least that's what I'm dressed like"
Perfect for: Your mandatory "it's my birthdayyyyy" post
Okay, so technically Chance The Rapper is the one who says this in ""Best Life," but it's absolutely perfect for your birthday post. It's time for everyone to retire the insanely overplayed "hopefully everyone still likes me when I'm 23!" and "twenty fun" captions that people are somehow still using. And while I'm here ripping apart your birthday Instagrams, I'd just like to add that it's time to get rid of those tacky number balloons. They're cancelled. It's over. Now go get drunk and stop worrying about your birthday Insta.
Images: Giphy (5)