I never included lipstick into my makeup routine until I decided to become a basic bitch v trendy by giving in and slowly selling my soul to Kylie Cosmetics. I bought my first lip kit to give the youngest Kardashian with the most lip injections a chance in this lipstick biz and to feel a sense of belonging in my sorority. Once it received my approval, I started losing originality in every sense of the word and became one of those psychos who minimized tabs at work to constantly refresh Kylie's website in secrecy so I could get one of her limited edition shades. I'm not proud to admit that I've spent more money on a product solely just for the name when I can literally buy the same shit at Sephora but, because I can't stop, won't stop, I'm still finding the perfect shades to add to my lipstick collection that don't make me look a corpse or attention-seeking freak. I've done enough trial and error to find which colors look glam with my tan this summer, aka I've done the swatch work for you. Here are the best lipstick colors for your skin tone so you don't look absolutely ridiculous in public this summer.
If You Have Fair Skin:
Bright Pink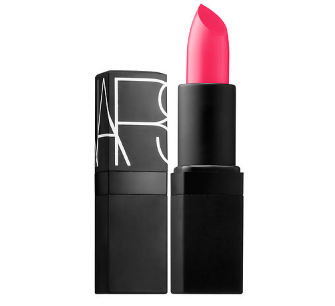 One of summer's most overly worn colors in a bright shade looks super flattering for those with pale AF complexions. Whether it's because you don't have time to roast your skin or you simply turn straight into a lobster, a bright pink like NARS Lipstick in Schiap gives you a bold lip without looking v extra. The loud color enhances your facial features by creating a rosy, bright, natural glow so you look like the perfect combination of both slutty sexy and cute.
Light Orange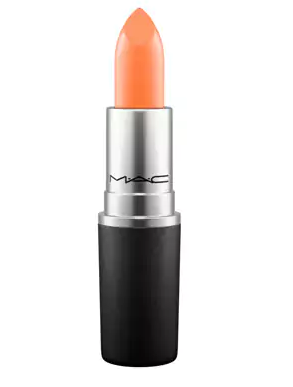 Orange is taking a bit of a risk when you use it on your lips, just like choosing yellow for your next mani. Will you be roasted in your group chat, or will your snobby friends ask for the name of the color? It could go either way. However, if you opt for a light, warm, orange cream like MAC Lipstick in Tangerine Dream (I'm the next Iggy Azalea, I know), the peachy hues will appear to soften out your skin. It's the perfect replacement for your current nude with a pop of color, just in time for summer and with fall (dreadfully) nearing the corner.
Red

Red is the most iconic versatile lipstick color for just about anyone but, if your skin is that of a vampire's, you look fiercer than ever with a red lip. If you're towards the ghostly white side, you'll want to find a true red that warms up any "cool" skin tones. For those that have a hint of color, you'll want to find a red with blue hues so it warms up your skin tone. When in doubt, Smashbox Be Legendary Lipstick in Made It is your go-to color for the awk in-between neutral tones.
If You Have A Medium Skin Tone:
Light Tan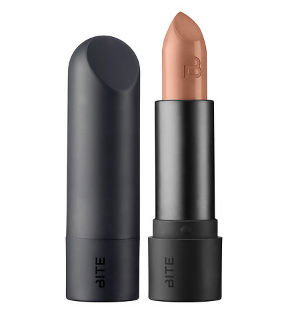 If you can pull off a brown shade on your lips that doesn't like you literally just ate shit, then you go, Glen Coco. Like, please, let me be you. A light tan such as this chic Bite Beauty Edgy Neutrals Amuse Bouche Lipstick in Enoki really accentuates facial features on golden skin tones, becoming an essential for a nude lip or "natural look" days. Apply just before heading out the door on the days you feel like doing the bare minimum – which is like, literally always – for creamy lips with an edgy flair.
Pale Pink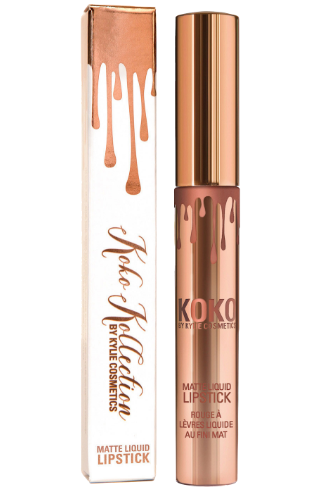 I personally have super tan skin (I know, I would want to be me, too) so finding the perfect pink without looking like a doll is like, kind of hard for me. I don't want a neon pink that's all, "everybody look at me," nor do I want a pink that washes my skin out. So of all the Kylie lip kits that have stolen my money heart, this one is def my fave. The Kylie Cosmetics Matte Liquid Lipstick in Khlo$ is my go-to for everyday wear because it's honestly so light and since it has cool undertones, it makes them look fuller and well, like a pouty Kylie. Go figure. I wear this before blacking out with my BFF Jill, but I can also wear this to work without being dramatic.
Soft Purple

Hypothermia lips, or purple lips, are one of the biggest lipstick trends currently. Probably because it's a color that's about as moody as you were in 2008, but, leans towards the pinker side just for a touch of femininity. A soft purple is the bright pink for medium skin tones. The Bobbi Brown Art Stick Liquid Lip in Plum Noir provides a long-lasting bold lip while reducing the appearance of wrinkles. Bless.
For Darker Skin Tones:
Deep Red

A deep, dark red such as Urban Decay Vice Lipstick in Spiderweb looks seriously so gorg on dark skin tones. The warm color delivers a natural-looking rosy glow that will make you stand out anywhere you go on a Saturday night. It's a must-have color for anything, really, but especially ideal for long summer nights and drunk brunch.
Dark Brown

As I've already mentioned like, a million times, finding a flattering brown for your skin tone can be v tricky. For those with darker skin tones, you'll want one that's rich in color with warm undertones. If it tends to go on the cooler side of the spectrum, it can give the appearance of gray, zombie lips which will just discolor your skin tone. A rich chocolate brown like Lorac Alter Ego Lipstick in Snow Bunny compliments darker skin tones and reduces skin discoloration so you can have the most fab nude lip. Wear with a darker lip liner for extra goth, teenage angst vibes since you're sooo 90s.
Fuchsia

Bright purple tones stand out amazing against darker skin tones. The pop of a color is guaranteed to make a statement and make heads turn everywhere you go. You'll want to find a fuchsia with purple hues like the Yves Saint Laurent Rouge Pur Couture Kiss and Love Collection in Le Fuschia for a shade that's perfect in the summer and brings all the boys to your yard. Get it, girrrl.