'Tis the season (about fucking time) for drinking outside on a hourly weekly basis, always looking exotic, and visiting your second home: the hair salon, obvi. Everyone knows summer means sun's out, buns blondes out. Since winter is looong gone possibly due to that little thing called climate change, you no longer have to literally wear black from head to toe. Even though you probs will anyway. Ditch your emo dark hair color for something lighter, playful, and more basic unique. Instead of going totally drastic and dying your whole head a single color (ain't nobody got time for that upkeep) or trying to keep up with the hipsters and looking like Rainbow Brite, ask your savior hairdresser for the idolized summer look: ombré, otherwise known as the calm before the balayage storm. Regardless of your natural hair color, here is some Insta-worthy ombré hair inspo to take with you for your next hair appointment.
If you have natural dark roots, ask for:
Caramel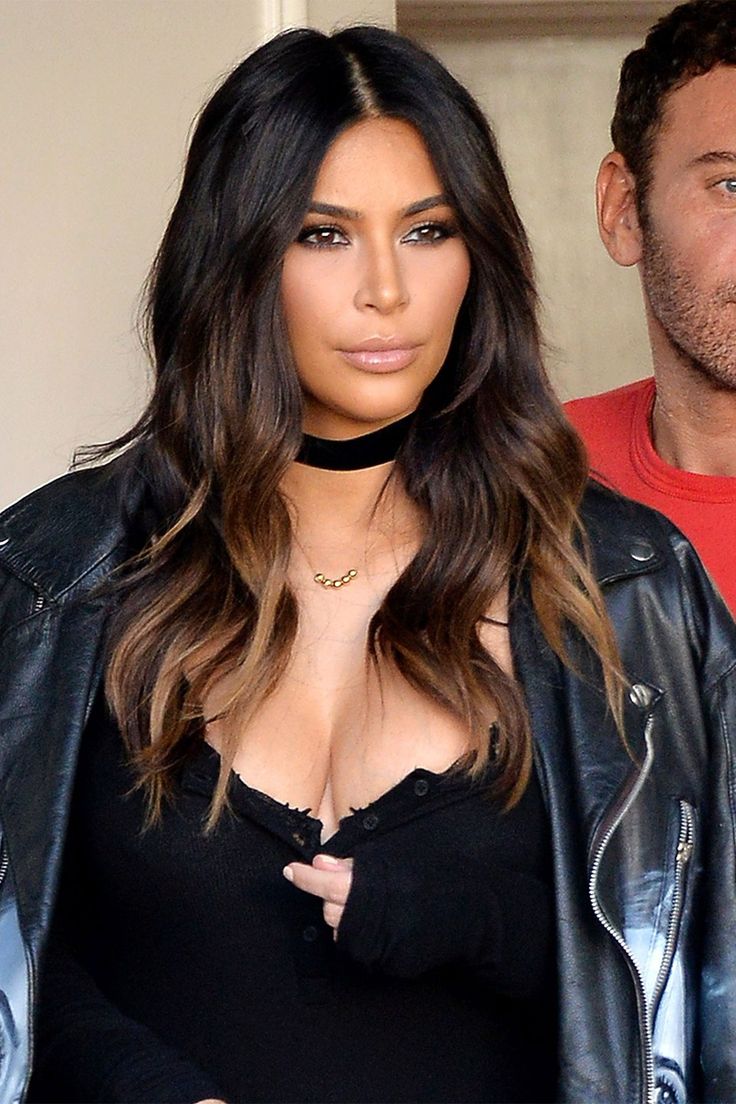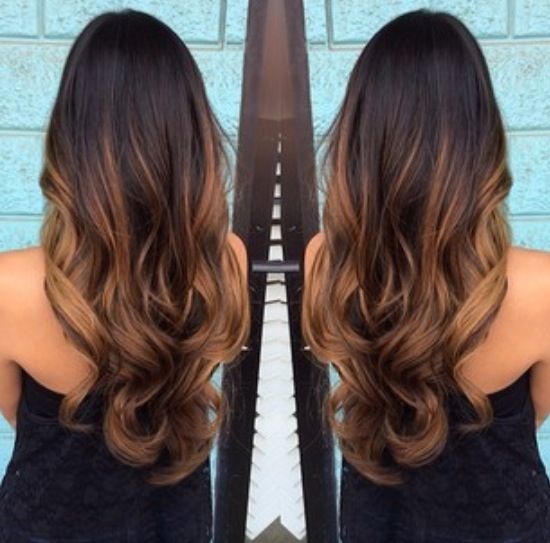 If you're naturally a brunette and don't want anything too crazy, go for a subtle caramel ombré. The light contrast will add dimension and fluidity to your hair, regardless of the style and cut you have. If you love it (which you will), ask to go lighter in color and start closer at the (literal) crown of your head, you queen.
Blonde


For something a bit more ~extreme~, jump right into a golden hue and gradually get lighter until you reach the shade of blonde you want. For extra enhancement, ask for scattered or face-framing highlights to complement your face shape. The light hair color will bring out your natural glow, so honestly, you may just say "fuck highlighter" for the rest of summer. Maybe.
Deep Auburn


If you want to add some mystery and a significant pop of color, opt for an auburn shade. This style will make you stand out against all the other basic bitches like me who are afraid to stray from blonde shades. The added color provides tons of dimension and probably an alter ego, too.
If you have natural blonde roots, ask for:
Blonder


You know what they say: Once you go blonde, you never go back. Like, so fucking true. If you have somewhat of a blonde hue, such as dirty blonde, gradually grow lighter. Since you'll be under the sun 24/7, your hair will grow lighter on its own. You'll probably look as innocent as sweet LC here, but I can only hope the blonde doesn't get to your head (literally) and make you dumber. Will that joke ever get old? LMK.
(Almost) Platinum


I promise I'm not trying to bring The Hills gang back together (even though I would give anything for a reunion, just saying), but Whitney Port has always had killer hair. Go bold or go home with an ombré style that goes right into borderline platinum blonde. The sharp contrast will basically make you look like a tan Australian model who beaches nonstop. It's probably not the whole truth but, close enough.

If you have natural red roots, ask for:
Blonde


Especially for the summer, ask for a blonde shade that will give you a warm, vibrant glow. The blonde will turn some strands orange, making you look like Alicia Keys' song was about you. You, girl, are on *insert fire emoji*.

Coral


Have some fun with your rare gem of a hair color and ask to bring in a lighter shade of red, such as coral. The pink hue will add texture with a multi-dimensional effect. It's 50 shades of hot to flaunt for the next few months. I'm just killing it with these puns—ugh, I love myself.