We're in that weird stage of spring where nothing good is on TV. More importantly, there's no one good on TV to mock. How am I supposed to live a fulfilling life without a healthy dose of The Bachelor, watching 20 beautiful, smart, Instagram famous women fight for the attention of a guy on whom they would have otherwise swiped left? Tbh I have no idea what to do with my Monday nights anymore. I feel aimless and depressed, because reality TV gives me structure as well as something to mercilessly mock other than my coworker's new bangs. Never get bangs, ladies! And now that Summer House is also over, I'm just walking around my apartment clapping "Monday nights should be fun!" Thankfully, I have Bachelorette spoilers from the upcoming season to fill the void in my soul. Reality Steve is doing God's work, y'all. Since his site/Twitter constantly shuts down my computer, I figured I'd relay some of the juiciest spoilers for you here, and save all of you the trouble of getting an email from HR. (Step OFF, Heather!) Obviously major Bachelorette spoilers ahead, so exit this page now if you're a purist or whatever.
1. The First Impression Rose
If you know anything about The Bachelor, you know that they're all there for the Insta followers the first impression rose is the holy grail. The bachelor/ette hands it out on the first night to the person they think is the hottest. I'm sorry, did I say hottest? I meant the contestant they have an instant "connection" with.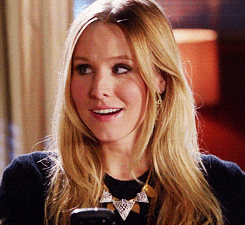 So basically, Becca wants to bang this dude named Garrett Yrigoyen. Reality Steve reveals Garrett lives in Reno, is a surgical technology consultant, and is a former baseball player. Garrett's Instagram is currently set to private, but thankfully he forgot to watch the news and didn't realize that Mark Zuckerberg would step over his mother's dead body to grab a quick buck. Thank you Facebook! Now I have some pictures of our new frontrunner:
Our friend Gary (Can I call you Gary?) is clearly an outdoorsman who likes to wear light makeup on a reality dating show. The last three Bachelorettes have all picked their first impression rose as their winner, so I'd say Garrett's chances of winning and then breaking up with Becca in six months to be the next Bachelor are pretty good. Reality Steve also reports that Garrett has been divorced, which means that he already knows how to make a big commitment and then irreversibly fuck it up. Dream guy!
He recently went on a 1-on-1 with Becca where he danced like I imagine every white dude from Reno does:
(SPOILER): More pics… pic.twitter.com/ivwNLDNZ0l

— RealitySteve (@RealitySteve) March 28, 2018
2. One Of The Guys Used To Date Tia And Aly Raisman
Ok ladies, get ready to light the next man you see on fire. One of the Becca's contestants is rumored to be Colton Underwood, the thirsty benchwarmer NFL player that asked Aly Raisman out via video. Remember that? They started dating and eventually they broke up because she is Aly FUCKING Raisman, and she was put on this earth to do more important things than stroke the ego of practice-squad fuckboys. Too harsh?
After they broke up, Colton grabbed a glass of rosé, started a bracket challenge with his girlfriends, put together a nice charcuterie platter, and watched Arie's season of The Bachelor to scout his newest conquest. He set his sights on Tia, proving that the only thing he is a professional at is sliding into DM's. And it worked! He flew her out to see him, which seems like an expensive booty call, but Tia did seem freaky tbh. Maybe Raven loaned her a pair of stilettos for some BDSM play. Apparently Colton thought Tia was going to be the Bachelorette, as even a trash bag like him couldn't predict the ways in which Arie would completely obliterate the competition for "Shittiest Bachelor of All Time." When broken-hearted Becca was announced as the Bachelorette, Colton ghosted Tia and went on her season.
Then, THE PLOT THICKENS. Becca had one of those group dates where she brings three sets of fake tits her friends on a group date with some of the guys. Tia and Colton were both on this date, and admitted to Becca that they had seen each other before filming. And Becca KEPT COLTON. Girl, red flags left and right. Colton is just a red flag with a dick. Would you like my lighter to set him on fire?
Me trying to keep this Colton drama straight: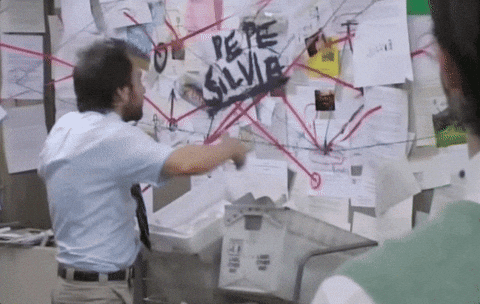 3. Lincoln Sucks
We all remember Lincoln, right? He was the first guy to introduce himself to Becca on After the Final Rose, and had some sort of accent that was apparently not just a speech impediment. He called Arie a wanker, so most of us liked him immediately. Hopefully you didn't fall for his act, though, because it turns out Lincoln is a flaming pile of shit. Literally.
Lincoln and some dude named Chris make it to the traveling stage of the show, and go on a group date in Richmond. Lincoln proves he has all the emotional maturity of a gum wrapper, saying that Becca would only be into Chris "if she was a lesbian," and asking him if he needs a tampon. BURN. Personally I like to save the jokes about tampons for ten after never, but not everyone is as funny and eloquent as I am. So we've now established that Lincoln is weirdly homophobic, and definitely a bully. If only that were the worst of it!
Life & Style Magazine, a magazine that's usually such garbage I wouldn't even deign to cut up its pieces and use them on my vision board, reported some very alarming news about Lincoln. Both Reality Steve and THREE of Lincoln's former coworkers have confirmed that while at work, Lincoln would rather shit on the ground than in a toilet. Apparently, he thinks the toilets are unsanitary. So, he would rather just build a mound of toilet paper on the ground and poop on that? I AM CALLING THE POLICE.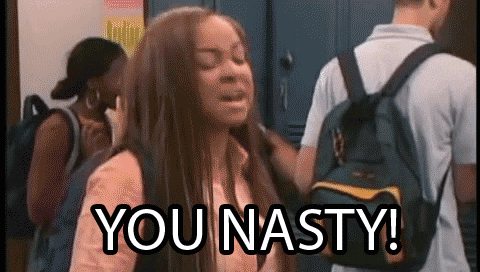 No word on what he would then do with the poop. Fingers crossed he slipped on it at least once! I don't have the best track record with men, but I do have one piece of advice: Find you a man that can poop in the toilet.
4. Banjo Guy Is Already Gone
I just threw a lot of info at you, so I'm going to keep this simple. The dude that introduced himself to Becca by playing the banjo and wearing his grandmother's drapes is already gone. We do know he went on at least one group date, so the others didn't immediately maul him to death on the first night. See you and that banjo in Paradise, Ryan. I hope you saved enough material to make a bathing suit.

5. Impressive Celeb Cameos
As always, ABC is breaking the budget on celeb cameos. This year they managed to secure the ONE AND ONLY Wayne Newton. Ya know, the guy who tries to steal Clark Griswold's wife in Vegas Vacation? I'm sure the producers never took into account that that movie came out before half the contestants were even conceived. I'm honestly praying that Beyoncé and Jay-Z fall on some dark and desperate times so we can get them on next season.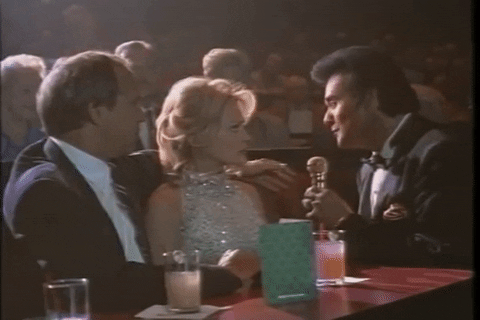 Based on these Bachelorette spoilers alone, Becca's season and the men's bathroom is bound to be a shit show. So stock up now on your wine, cheese, hopes, and dreams, and prepare to have them all crushed by episode 1. Is it May 28 yet?
Images: Giphy (4), ABC