Hair can truly make or break you. You're either a candidate for L'Oréal's next hair commercial, or you just look ratchet. This is why my professors from college should be glad I took as many bad hair mental health days as I did to skip class once a week in a while. Anytime my hair isn't on point, I'm as upset as Kim was when she lost her diamond earring in Bora Bora.
Even though our sacred blowouts and keratin treatments are v important to us, they're expensive AF. Since I'm neither rich nor famous, I have to pay for like, rent and shitty wifi so unfortunately, I can't make an appointment every time I get split ends. That's why I pay more than I'm willing to admit on my shampoo and conditioner. But you shouldn't spend hundreds at the salon only to destroy your hair with the shampoo and conditioner you use at home (duh). Some brands we love are actually way harsh and ruin your hair rather than help it, so here are sets you should toss in the trash and sets to use instead.
Beware Of The Plastics:
1. Pantene Pro-V
Pantene was under fire (figuratively and in a way, literally) last year when one hairdresser in Maryland claimed his client's hair started smoking when he began his usual ombré process. Uh, WTF. He says it was because the client used Pantene's Moisture Renewal Shampoo and Conditioner for over a year. After an amount of research I haven't done since college, several Pantene Pro-V shampoo and conditioners contain unhealthy ingredients such as sulfates and long-ass words that end in "-cone." Silicones are what make you feel easy, breezy, beautiful with shiny hair, BUT over time they act as plastic coats that cause build up, making your hair look greasy and lifeless. Sulfates cleanse your strands, but too much rips off your hair's natural oils and dry the fuck out of it. Cue why we need sooo many keratin treatments.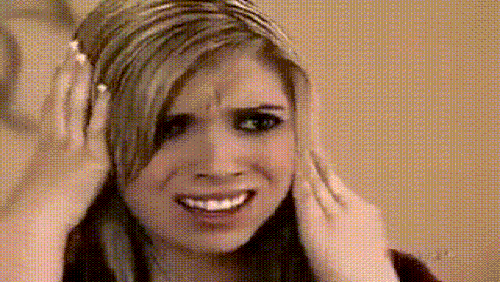 2. Organix
Not only are all of them not 100% sulfate-free, but some of them also contain salt and silicones. We all know that salt can give us great natural waves, but realistically, how does our hair feel after being in the ocean? Like a fucking haystack. With the combination of the big three no-no's, long-term use of OGX products can leave your hair feeling unmanageable, brittle, and frail. If you've used this after a keratin treatment, you most likely wasted like, $300. Sorry to break it to ya.

3. TRESemmé
My once go-to shampoo and conditioner has been placed on my shit list. It has been for sometime, honestly. During my visit to the salon for my first ever highlights, my hair dresser scared the shit out of me by telling me my hair took the dye too quickly. When I told her I used TRESemmé, she basically said if I want to have hair, period, stop using it. Some of their harsh ingredients (sulfates and salt) take a toll on your poor strands, making it hard to receive coloring and volume after a period of time.

Sooo, before you say, "But I've been using this shit for months and my hair is perfect," the thing is, you won't see these long-term effects right away. Hence, fucking long-term. Since most of these ingredients are basically in all shampoos, they're not terrible to use once in awhile or, simply in moderation. But everyone's hair is different and reacts differently. So if you're wondering why your keratin treatment isn't lasting as long as it should or you're finding it's getting harder to style your hair, I'm just saying you should probs check to see if these life-ruiners are in your shampoo. If they are, ditch 'em for these guys.
The Greatest Shampoos You Will Ever Meet:
For healthier hair that lasts, this duo works wonders. It's both sulfate- and silicone-free so there are no risky chemicals to harm your hair. Formulated for all hair types, it features a weightless formula that promotes hair growth and prolongs the amount of the times you have to wash your hair for lazy bitches (so like, all of us). Its ingredients include a healthy hair molecule that reinforces the strength of both of your hair and cuticles. This is even waterproof which no longer makes frizzy hair an issue. Ugh, thank god.

Regardless of your hair type, this is def a clutch choice for a new shampoo and conditioner option. The formula remains sulfate-free and still balances your hair for a natural, healthier, flawless look. It's infused with seaweed extract to provide minerals and protein and happens to be a fab set if your hair is color-treated.

These are like, cruelty-proof all around They're vegan, as well as gluten-, sulfate-, and silicone-free. So they're good to animals and good to your hair, win-fucking-win. The ingredients retain your hair's natural moisture, prevent color fading and dryness, and infuse keratin all throughout. So, basically, this stuff is bomb.