Welcome back to the best Bachelorette recap you'll ever read! When last we left off, the Hyatt was starting to feel less like a nurturing environment for everlasting love and more like the location of sinister otherworldly energy. In the span of 120 minutes (100 of which were devoted to Blake's masturbatory habits—absolutely sinister, I say!!) Katie narrowed down her husband pool from 12 to seven. It was absolute carnage. The last time I saw this much careless disregard for human feeling, I was sifting through my Hinge DMs. Truly chilling.
First, Katie took out Connor the math teacher/SoulCycle instructor/man-who-is-far-too-comfortable-making-out-with-whiskers-drawn-on-his-face like it was nothing. Did we love Connor? Absolutely not. His signature look involved shirts unbuttoned to his navel, like a guy who has the personality of a Carnival cruise. But the man was precious in the way that you sometimes sympathize with the kid who eats his erasers in the back of the class. It's just sad. And then! While Connor's car is still idling in the Hyatt's driveway, Katie has the audacity to dance on his still-fresh grave by dry humping Blake in a hallway corridor.
Next on her kill list? The Gossip Girls. Any guy who participated in or was the subject of a house rumor got the axe. It's like Katie performed a full-on exorcism, but instead of purging the house of antichrists, she purged the house of a bunch of dudes with finstas. My girl.
The Battle Of The One-On-Ones
Which brings us to the present. Going into this week, the question on everyone's mind is who will make it to Hometowns. I have my suspicions about who will or will not be bringing Katie home to a Hyatt conference room to meet their families, but first, let's take a look at the remaining men:
⭐︎ Mike P – 30, a virgin, hopes Jesus will still save those who read erotica
⭐︎ Brendan – Canadian, firefighter, no other distinguishing qualities
⭐︎ Andrew – professional football player, casually the reason I trust men again
⭐︎ Blake – three-time Bachelorette contestant, big horse-girl energy
⭐︎ Michael – widower, single father, humanity's single shining example of decency
⭐︎ Greg – a kid from New Jersey
Out of the guys she has left, two of them—the fire fighter and the virgin—haven't had one-on-one dates with Katie yet. Lucky for them, there are exactly two of those date cards up for grabs this week. Unlucky for them, ABC doesn't operate in happy endings (unless they can orchestrate one through strategic sound bites in the Fantasy Suites). No, Katie gives out her coveted one-on-one dates to Greg and Mike P.
How does Brendan take the news, you may ask? Not well, bitch! He gets sent home mere minutes after the date cards are read, and in doing so the natural order to this world gets restored.
First up is Greg's date and it's all very fine. Katie shows up in a shirt that feels less like a fashion statement and more like a punishment for a high school girl who broke dress code and showed too much collarbone.
https://twitter.com/katiethurston/status/1417274839589560330[/embed]
A travesty.
Greg spends the majority of the date trying to prove he has substance. Why? I'm not sure. I guess Michael's got the sad dad thing going for him and I'm still personally recovering from Andrew's traumatic experience with biracial dating. I suppose Greg wants to prove he still has mettle. I mean, sure, he did bond with Katie early on over the tragic loss of their fathers but, like, that was week two! Since then he's been letting his Devon Sawa haircut and Resting Sad Face do all the legwork for him. Surely there's more to the story of Greg?
GREG: I've had a life-long battle with insecurity because one time in middle school I went through puberty.
ME: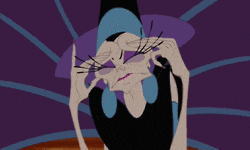 Look, buddy, I'm not trying to discredit your trauma or anything, but until you've been the first girl in your fifth grade class to develop boobs and had to make the harrowing decision of whether to wear a training bra (only sluts wear bras before sixth grade—it was written on the bathroom stall and everything!!) or not wear a training bra (the school called my parents, it was a thing)—I don't want to hear about your middle school drama!
Despite Greg's questionable woes as a middle schooler, Katie seems to dig it and ends up giving him the first confirmed spot in the Hometowns line-up. Mike P's date, on the other hand, doesn't go as smoothly.
Things start off well enough. Katie tells Mike she never saw herself dating a virgin, but now that she's met him she wants to reconsider. Before Katie is able to even finish that thought, she encounters something straight out of my nightmares: a cuddling community. See, this is the part of the episode where I'm convinced that Hyatt Regency sits upon a hellmouth of demonic energy. What sick mind devised this?
View this post on Instagram
You can tell Mike agrees with me. He's looking at this woman with her PhD in cuddles like this is the satanic temptations his pastor warned him about before coming on this show. He seems half tempted to throw his Bible at her and make a run for it.
Cuddle Queen Jean (yes, that's her title, and yes, part of me died just typing that out) senses their awkwardness and reluctance to engage in non-sexual holds and encourages them to open up to one another. Mike is a little… too honest with Katie. Off screen in an interview, he tells production that spooning Katie reminds him of things he used to do with his mother.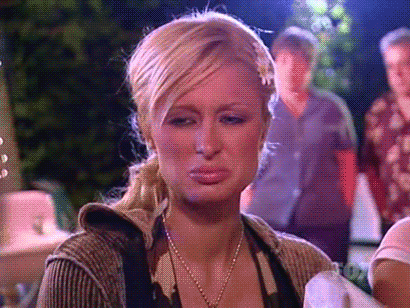 And it's not just one line! If he'd only said it offhandedly once, I may have forgiven him, but the rest of the date he spends constantly comparing Katie to his mother. At one point he even whispers it directly into her ear as he caresses her forearm. Katie's like, "lol!" and then looks directly at the cameras and says "that's a lot" which has to be her safe word.
Look, I'll be the first to admit that I don't really understand the whole wait-until-marriage thing. It's something I've joked about all season and have constantly ridiculed Mike P about in my recaps because I'm a garbage human. But Mike does seem really sweet and he's been a great sport during every sex-crazed challenge the producers have thrown his way. I still don't think he'll go any farther on this franchise, but at least he's given me something to eviscerate in my group chat. Thank you for your service.
And it looks like my feelings are spot-on! I'm not sure if it was all the mommy foreplay or that uncalled for whispering, but Katie sends Mike packing before the dinner portion of the date. She gives him the whole "it's not you, it's me" speech and says that they simply aren't there yet for her to invite him to Hometowns. But I think we can all agree that if he'd kept the Norman Bates/Mommy Dearest vibes to a minimum, he might have at least made it to the next rose ceremony.
My BFA Is Shaking
The group date this week is art themed, and when I say my Bachelor of Fine Arts degree was shaking… I guess instead of having the contestants travel abroad to deeply offend other cultures, the producers thought it would be funny to just debase culture in general.
Case in point: The guys are tasked with creating an abstract portrait of Katie. The examples given to them are various artist interpretations of self-portraits, the majority of which have sexual undertones: up-close shots of flowers in bloom, the center of a dripping fruit, you get the gist. The men, theoretically still refraining from self-love, almost immediately blow their loads as if this is the most pornographic thing they've ever seen.
I'm almost positive the date was crafted entirely for Blake. If you'll recall, the last time he was on The Bachelorette he went on a similarly themed date where his "self-expression" involved sculpting a giant penis that had to be completely censored on screen. Let's see if Blake's shown any, erm, growth since last season…
BLAKE: I'm trying to make my canvas full of feelings and emotions
ALSO BLAKE:

At least that's the gist of Blake's artistic expression. Naturally, his painting is so censored all we get is the frame and Blake explaining that "not a lot of species can do" the specific sexual act he drew. At least he's on brand!
Justice For Andrew
Perhaps the wildest moment from this week was not when Mike P, clad in cult white, gamely whispered "mother" in Katie's ear, but when Katie let Andrew go during the rose ceremony. I was, and absolutely still am, floored by that decision.
Going into the rose ceremony, Katie had two roses left to give out and three guys on the chopping block: Justin, Andrew, and Blake. (Greg had already scored the one-on-one rose while Michael picked up the group date rose). I assumed Blake would get a rose because Katie seems to have a soft spot for guys who challenge my sanity. Justin seemed like the natural next option to be cut from the competition. I still know nothing about Justin except that his facial expressions will be the sole reason people buy the newest version of What Do You Meme?. I was shocked when instead Katie cut Andrew. Andrew!! WHAT IS WRONG WITH YOU, WOMAN?? I would never eliminate that man. If forced to choose between him and Greg, I would marry them both and move to Utah.
View this post on Instagram
Katie, you FOOL!!!
What makes this goodbye all the more painful is that it's dragged out. Katie sends Andrew home at the rose ceremony, but in the last 20 minutes of the episode they reconnect the following day. Andrew shows up at her door wanting to get more closure. They talk and he leaves her a cutesy little letter that says "if you ever change your mind… I'll be here." IF YOU EVER CHANGE YOUR MIND, I'LL BE HERE! Be! still! my! heart!
Katie immediately goes chasing down the stairs after him—she's really making the camera crew earn their bonus check this year—and straddles him in the Hyatt's lobby. She's, like, aggressively making out with him in a way that makes me question if she gets off to gifs of The Notebook in her downtime. She even invites him back on the show despite her producer vigorously making the cut sign in the background. But Andrew turns her down. That's right: Andrew. turns. her. down. Why must you waste my time like this, ABC? WHY?
Whatever, all I know is Andrew is single now. So, if you need me I'm just going to finish this box of wine and make magic happen in his DMs. See you hoes next week!
Images: ABC / Craig Sjodin; Giphy (2); Betches (1); @katiethurston /Twitter (1); @andrewzspencer /Instagram (1); @bitchelorette_ /Instagram (1)