Welcome back to the best Bachelorette recap you'll ever read! Coincidentally that is the exact endorsement my mother gave with the qualifier that it is the only Bachelorette recap she reads… Fine, I'll take it. I don't know about y'all, but it's been a loooong three months living in a Bachelor-free world. God, it's nice to have a reason to live again. And what a time to be alive it is. This season we've got not one, but two Bachelorettes: Gabby Windey and Rachel Recchia. Don't you love when the entertainment industry treats strong female leads like a coupon deal at a Food Lion? Lol, the end of the world is fun.
If you're wondering how I've prepped myself for this madness, let's just say that my pre-Bachelorette viewing routine has only changed in the amount of wine I'll be consuming: whatever quantity is enough to tranquilize a horse and/or allow the feminism to actively leave my body. Let's get into it!
The Format: How The Hell Is This Supposed To Work?
Normally at the beginning of each season we have a basic idea of how the rest of the season will play out. Girl meets 30+ guys. Girl is somehow not disgusted by childish limo gimmicks even when gimmicks involve body oil and weird kid choirs. Girl is just happy not to be on Hinge. Girl dates guys. Girl loves guys. Girl contractually requires at least one guy to propose to her. Bada bing bada boom, we've got a season! But this season, not even Jesse Palmer has any idea how filming will work on a weekly basis. Will the women be competing for one spot, as was the case in season 11 with Kaitlyn Bristowe and Britt Nilsson? Or will it be more of a Hunger Games-type competition, where instead of fighting for food and resources they duke it out for male attention?
Whatever the case, the women are ready. They both seem cautiously optimistic about being co-leads and are just happy to not be doing this alone. They also seem to both hate men. I love that energy for them. At one point Gabby says that she has her guard up, and that after everything with Clayton, men have earned the right not to be trusted. I have never liked her more. She sounds like a soothsayer in that moment, and I briefly wonder what "men have earned the right not to be trusted" would look like in sanskrit as a tattoo…

I do think that Gabby and Rachel should lower their expectations for the evening. Right now it's all champagne and body glitter and "let's meet these idiots who aren't good enough for us!" but, like, eventually they have to date one of those idiots… so.
They meet up with new Bachelorette host Jesse Palmer, who again emphasizes that he has no idea how this will work. It's not in his pay grade, okay. He's like "how can the guys date two of you at once??" and, you know, I think they'll be just fine, buddy. In fact, I think that's sort of their whole area of expertise prior to this show.
If Gabby and Rachel seem uncomfortable with the format, it's nothing compared to the men's reactions. Don't get me wrong. They're used to a two-on-one dynamic. They just aren't used to the two knowing they're dating the same one.
Their discomfort is apparent during the limo entrances portion of the evening. One guy pulls out noise canceling headphones so he can speak to each Bachelorette privately while in front of each other. Another guy calls Gabby by Rachel's name and then looks as if he wishes the ground would open up and swallow him whole. The 25-year-old life coach (that descriptor is an oxymoron… what life have you lived enough to be able to coach it??) panics so badly he blurts out that he hasn't had sex in over a year and the girls look at him pityingly.
If this is an indicator of what's to come this season, then I worry for the fate of our Bachelorettes…
The First Impressions
As the men descend on the premises like locusts, I remain unimpressed by them. Where is the—and I say this in my best Abby Lee Miller voice—star power this season?? And MY GOD the gimmicks. How many gimmicks can we fit into one evening? The limit does not exist. There's Roby the magician, whose sleight of hand tricks begin with pulling a rabbit out of a hat and end with knowing where to locate the clitoris. Then we've got Jacob, who shows up glistening and shirtless and riding a horse. He would definitely fuck your aunt at Thanksgiving. He cannot be trusted. There are a set of twins and a guy named Erich, whose spelling of his name is, in itself, a gimmick.
THE MEN: *breathe*
ME: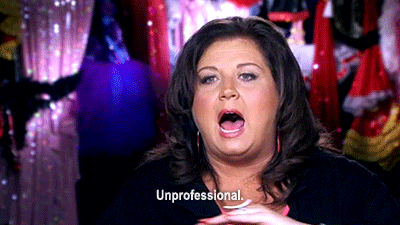 It's not until an hour into the episode that the men stop arriving and Jesse Palmer finally deigns to tell us the rules of this circus. Yes, both women will give out roses during the rose ceremony. Yes, there will be two first impression roses. No, he will not be taking any followup questions.
At first, I was grateful for the limo shenanigans to be over. I can only mumble "Jesus fucking Christ" so many times under my breath before my dog will leave the room. But then, when Gabby and Rachel decided to Mary-Kate and Ashley the cocktail party, I knew this night was taking a turn for the worse. They start selecting guys to chat with privately together, and this can't possibly be how the producers envisioned the show going. There is nothing flirty or romantic about this set-up. In fact, it's giving me PTSD flashbacks to the one time Victoria's Secret made me do a group interview in the mall food court for their register girl position.
The madness doesn't end even when they bring in the twins. Now it's a weird double date in which two of the hottest girls in Bachelor Nation are being courted by The Suite Life of Zach and Cody. But it's apparent this format is really not going to work when Rachel asks the guys what their hobbies are, and Gabby asks them if they can read each other's minds.

They just don't date the same—and that's fine! They don't have to. They aren't twins whose only difference is an errant freckle! They're allowed to have different communication styles, different turn ons, different things that give them the ick.
Because of this, they decide that if they're ever going to make out with one of these idiots then they need to divide and conquer. Though ABC does their best to follow their two journeys, something gets lost in translation for me. I don't see any true connections in the making. There's just not enough time to develop those conversations with ABC constantly panning between the two of them. That said, the women seem excited about a few guys:
Gabby's Guys
Ryan –

Ryan is a real estate agent from Boston whose entire personality is a Boston bit. I can't decide if his saying "Gabbers, shut it" is cute

or if it makes me want to get out my Urban Outfitters book of basic bitchcraft and place an ill-wish curse on his beloved Red Sox.

Only time will tell with this guy…

Jacob –

That boy has the most erect nipples I've ever seen in my life. Him and Gabby end up spread out over a bear-skin rug as he pretends to be self-conscious and Gabby pretends to be making a strong connection with anything other than his abs.

Erich –

I hate Erich already for bastardizing the spelling of a perfectly normal name. Gabby shares none of my pain points. She makes out with him instead.

Mario –

Mario was the first guy to ask Gabby about Clayton in a way that didn't feel overly hostile or gimmicky. He genuinely seemed interested in Gabby's experience dating on the show and the ways he could connect with her despite that experience. Take notes, boys: asking questions about another human being actually works! Not only does he snag the first kiss of the evening, but he also gets Gabby's first impression rose.
Rachel's Guys
Hayden –

Hayden gives Rachel a belated birthday card and she acts as if he reconstructed one of the seven wonders of the world. Let's open the card and get a look at that message. I worry it says something like "in dog years you'd be dead… happy birthday!" and she's trying to save face for the cameras.

Aven –

MY GOD THIS MAN. When he walked out of the limo I felt a surge of white-hot jealousy, the likes of which have not been seen since Grocery Store Joe debuted on my television screen. Aven is by far the hottest guy this season. Can't wait to watch him ruin that for me by displaying a personality!

Tino –

Tino wants to christen the stairs with Rachel. He says he wants to make "new memories" in a traumatic space, but they end up dry humping horizontally instead. New memories, indeed. But it works! Rachel gives him her first impression rose. She says that she really enjoyed their conversation—and I agree with her. She got an excellent demonstration of his oral skills…
RACHEL: I loved our conversation
THE CONVERSATION: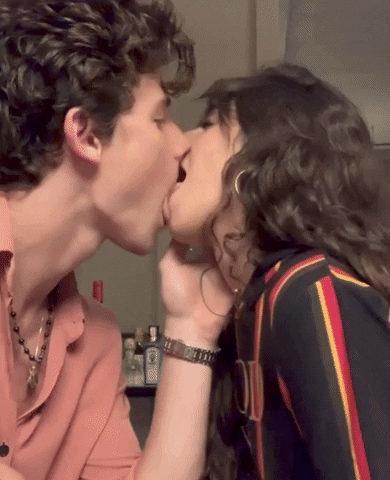 It's interesting watching Rachel and Gabby talk through their connections with each other. They aren't friends, exactly—more like two strangers who have trauma-bonded in a long-term hostage situation, and yet they seem eerily giddy about dating the same pool of men. Neither of them comment on the same guys, and I wonder if that's intentional. For example, Erich had good conversations with both of them and neither of them mentioned that to each other. Of course, this is just the first night of many. If this were a horror movie they would still be innocently preening in front of a mirror as the serial killer lurked outside their window. I'll save my judgment for the second act…
The Rose Ceremony
As I've mentioned before, there are no rules this season! ABC spent three months listening to the fandom question how such a format could possibly work, and their answer was essentially to let go and let God. Bible, that is the worst idea I've ever heard.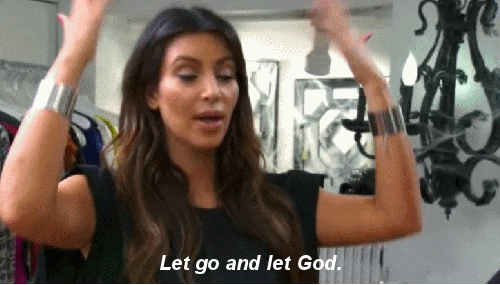 Gabby and Rachel want to talk privately with Roby the Magician and the twins. They very casually tell them to gtfo and that their journey is over. I love that they're dumping people in little groups instead of during the traditional rose ceremony. It's bringing me back to that time in Miami where I got booted from a private table for crying too much and "killing the vibe." We've all been there, boys!
They tell everyone else that they're canceling the rest of the rose ceremony and that everyone gets to stay. This is absolute anarchy. I'm telling you, the Titanic had more structure than this rose ceremony does right now. And we know how well that worked out…
Until next week, betches! Xoxo.
Images: ABC/Craig Sjodin; Giphy (5)