The Bachelor is many things: entertaining, ridiculous, a mirror in the face of everything wrong with American society, etc. But good at finding boring white men a wife it is not. Of 21 seasons, only one of The Bachelor couples are still together (compared to The Bachelorette's six out of 13), and the three most recent leads are currently single af—one of whom may or may not have committed manslaughter. All in all, I would say the show has been about as successful at creating long-lasting relationships as Gretchen Weiners was at making Fetch happen.
So what do we have to look forward to in January? If anything anyone has ever said about Arie Luyendyk Jr. is any indication, next season will be another addictive disaster where Instagram fame love blossoms over a string of hot tub helicopter dates, only for it to "part ways" in time for Bachelor in Paradise. And for a closer look at Arie's future (which will definitely include a stint as Robby Hayes and Chase NcNary's roommate), let's check in on The Bachelor's most recent leading men. Where are they now on a level of brokenhearted loser to complete and utter fuckboy?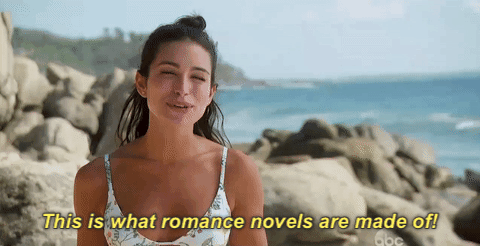 1. Nick Viall
The franchise's most recent failure and most obvious I-told-you-so broke it off with fiancée Vanessa Grimaldi just five months after the show ended and like, a week after his stint on Dancing with the Stars. Never wanting to get married anyway (in my humble and accurate opinion), Nick is still gym selfie-ing daily and trying to make it as a D-list actor in Hollywood.
Fuckboy status: Once a fuckboy, always a fuckboy.

2. Ben Higgins
Ben and Lauren, The Bachelor's most boring couple, broke up in May—a year after their engagement and months after their epic snoozefest of a spin-off show. While Lauren is flaunting the shit out of her new bf on Instagram, Ben hosts the Almost Famous podcast with Ashley I. and started some company that's like DIFF Eyewear but for coffee.
Fuckboy status: Too religious to use the word fuck, too Republican to get fucked.

3. Chris Soules
Chris and Whitney broke up like, three seconds after the finale aired, and boy, has his life gone down farm hill since then. Two years since their split, Whitney is married to a far superior dude that she met on a dating app (online dating > TV dating), and Chris is about to stand trial for a felony hit-and-run charge. That's right, nobody's favorite farmer rear-ended a 66-year-old man driving a tractor, called the police to report that the man had died, and fled the scene. Boy, does ABC know how to pick 'em. I bet he's on farmersonly.com, though—someone want to check?
Fuckboy status: Fuckboy felon

4. Juan Pablo Galavis
Juan Pablo, the Bachelor stepchild that even Chris Harrison wants to forget, was such a fuckboy that he didn't even propose at the end of his season. At least pretend, dude, that's how the show works. Shocker: He and winner Nikki Ferrell didn't last, but he did marry a Venezuelan model back in August.
Fuckboy Status: Married fuckboy

5. Sean Lowe
Sean Lowe is the closest ABC will ever get to casting a redhead, and he is the only male lead that got to keep the Neil Lane diamond. Sean and Catherine are still married, cute af, and expecting their second child together. Way to break the mold.
Fuckboy status: Never was, never will be.