I'm moving into a new (v tiny) apartment and it's been my life's mission to make it look chic af. If I can't have the gorgeous mansion I clearly deserve, then at least my small studio apartment can look fabulous. Unfortunately, I'm also a betch on a budget, so I've been scouring Pinterest for ways to look like I have my life together via my apartment decor. Here are some cute accents you can get to upgrade your place.
Plants
Plants are a super easy way to make it look like you have your life together. They also clean the air, or whatever. Regardless of how tiny, dark, or sad your current place is, plants make everything look brighter and more open. The trick is you have to keep them alive. But like, if you can't follow basic instructions like "water it" or "sunlight", then get fake ones. Also, never reproduce. Vertical gardens are super trendy right now and you can use it as a super chic privacy wall (which I plan to do for my shared balcony at my new place). Succulents, cacti, snake plants, and spider plants are all great apartment options and all over Pinterest right now. And make sure you get some cute planters.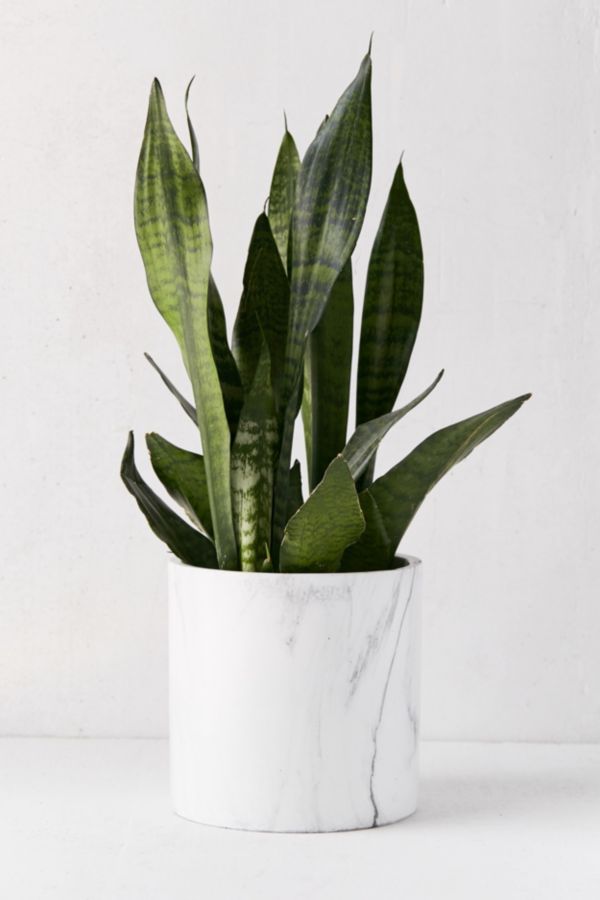 Urban Outfitters Marble 8″ Planter
Lights
Most apartments have terrible lighting, if they provide any at all. Instead of your sad floor lamp from college, get more lights by hanging fairy lights around your bedroom for a soft glow. You should also pick up some minimalist or industrial table lamps to scatter around the place. You can even get a cute neon sign if you want to look exactly like an Urban Outfitters ad, and look like a "fun" person. Just please do not get one that says Live OR Life OR Love and may God have mercy on your soul if you get one that says all three.

Frux Home and Yard Twinkling LED Fairy String Lights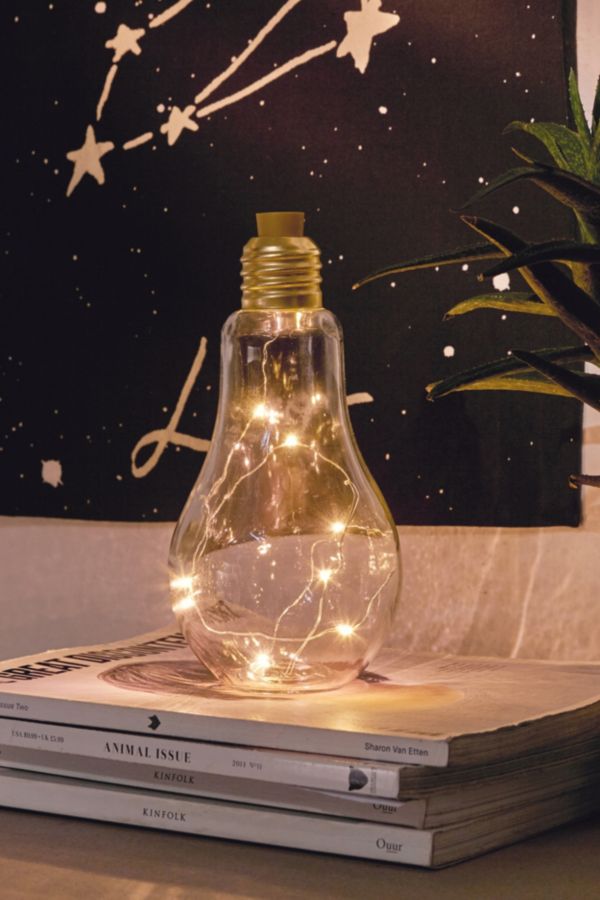 Urban Outfitters Bulb Firefly Table Lamp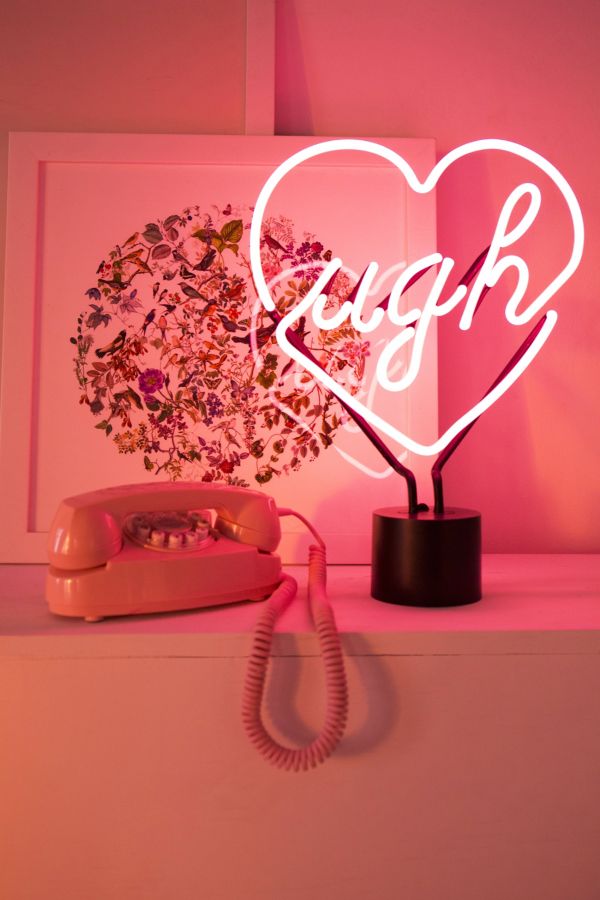 Urban Outfitters Ugh Neon Sign Table Lamp
Natural Wood
Having wooden furniture instead of all just the basic IKEA white makes your place look expensive, even if it isn't. It's also really trendy right now to mix materials and woods—meaning you shouldn't stick to all matchy-matchy dark wood just because your dresser is that color. Having natural items adds an airy, lighter feel to your space—which is better for small places as opposed to having huge, dark furniture. So get a couple pieces, like this super cool tree coffee table that looks almost identical to apartment design queen Viktoria Dahlberg's, and mix it in with your cheaper IKEA stuff.

World Market Wood Slice Coffee Table
Minimalist Art
Minimalistic ink (or watercolor) art is everywhere. It looks cool and doesn't weigh down or darken your already small space. You can overpay for it at Urban Outfitters, pay an artist a lot of money for it (hi), or get drunk, grab some pens, and scribble some out yourself. A lot of these pieces have wobbly lines or look like they were done in five minutes, so don't worry about making it perfect. Everything looks nice once it's framed.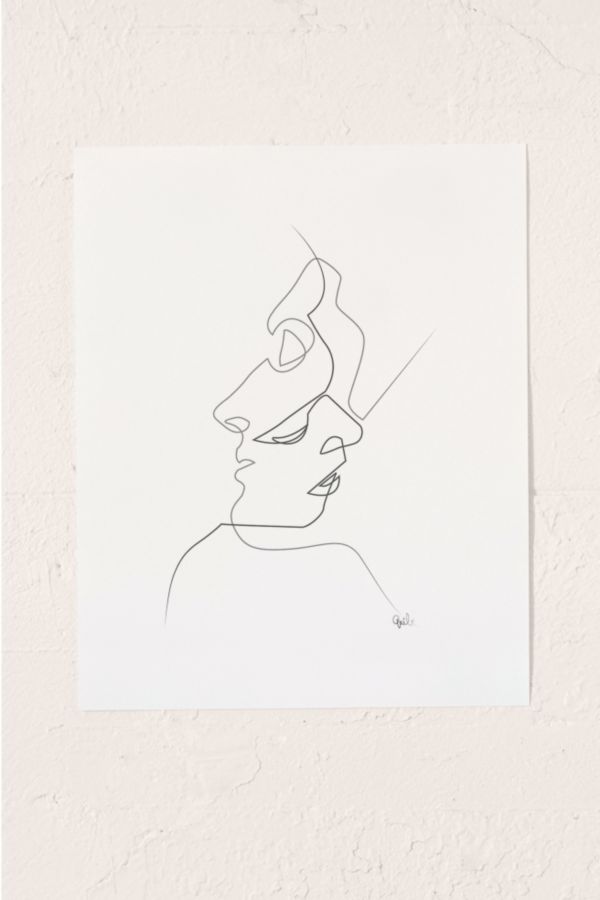 Holly Does Art Moon Cycle Watercolor Art Print
Throw Pillows
Hide the fact that your couch is cheap or that you never make your bed with a bunch of cute throw pillows. Try to find some that are either super soft, flurry, or graphic. Don't get too many colors or anything too dark or obnoxious—again, the idea is chic, not "dorm room". Stick to mostly neutral colors and clean lines or a cute slogan for optimal coziness.

Brentwood 18-Inch Mangolian Faux Fur Pillow

Shop Betches Like Really Pretty Throw Pillow
Image: Mong Bui / Unsplash