Guys, I have a secret to tell you. I am not low-maintenance. I know, you're shocked. But I am not only not low-maintenance, I am violently high-maintenance. However, because of this, I am the actual Queen of Being Prepared. It's a gift, really. I keep a cosmetics bag in my purse at all times that has some key products to save any situation. I even have a smaller version that I fit into a coin purse for my small purses. My being comfortable is in direct correlation with my happiness, so I like to make sure I am never smelly or dirty and never have bad breath or chapped lips. I am all of my friends' go-to when they are without something, because I always have it. You too can now be that friend. Here is my list of key essentials for you to always keep on hand to prevent disaster.

1. Hand Sanitizer
So I guess this isn't technically a beauty product, but it helps me feel less gross, so I'm including it. I am a germophobe, but with good reason. It makes sense. The world is dirty and disgusting, and if I have to touch everything that the plebes who do not wash their hands after going to the bathroom touch, I need to be sanitized on the reg. I have a keychain sanitizer and a backup in my purse. Okay, two backups. But I never get sick, so there. Also? These keychain holders from Bath & Body Works are so obnoxious, I'm obsessed with them.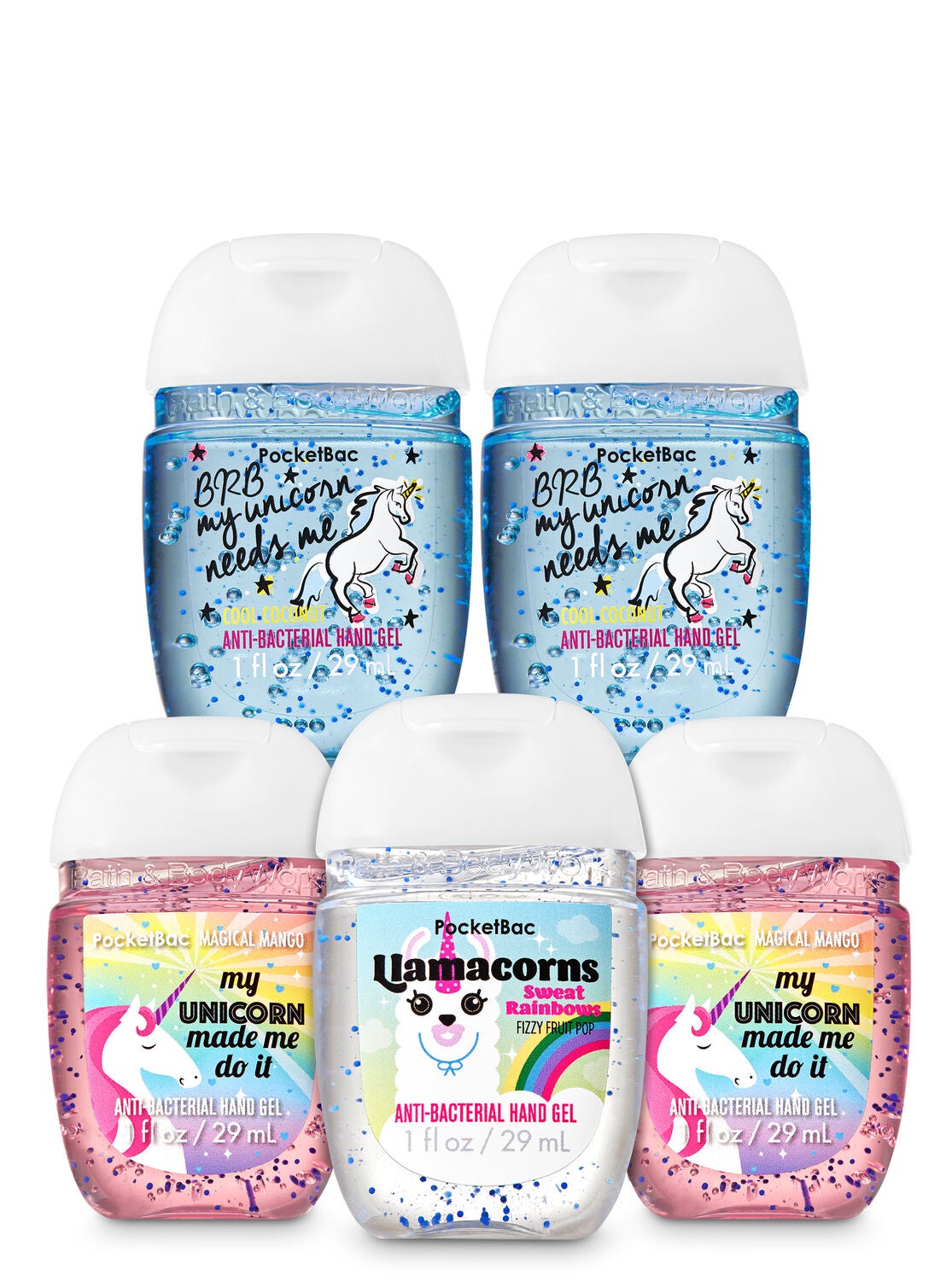 Bath & Body Works UNICORN SPEED 5-Pack Pocketbac Sanitizer

Bath & Body Works BLUSHING NARWHAL PocketBac Holder
2. Tinted Lip Balm
I hate, hate, hate when my lips are dry. It makes me want to stab people. Keeping lip balm in my bag at all times (and let's be real, I usually have 3-5 different ones) has saved many lives, probably. I like ones with a bit of a tint in case I don't feel like wearing a lip color but I also don't want my lips to blend in with my pale complexion. This Minted Rose balm gets the job done and lasts forever. ALSO, you can use it as a heavy lotion in a pinch, like if your face is peeling or your elbows are ashy.

ROSEBUD PERFUME CO. Minted Rose Lip Balm
3. Setting Powder/Compact
This one has dual purpose: first off, it's a mirror. Second, if you're oily or sweaty or have to take a surprise photo, you can matte your skin real quick and look like you actually have makeup on. You can use foundation, but I personally don't like having tons of makeup on my skin, so I prefer translucent powder just for oil control. Whatever you like to use, just have something to fix your skin in a pinch. I actually use/have cult-like obsession with Laura Mercier's powder (plus I only need to buy it once a year), but if you want to save cash, I have also included a similar product from e.l.f. that I cannot vouch for, so don't @ me.

LAURA MERCIER Translucent Pressed Setting Powder

e.l.f. PERFECT FINISH HD POWDER
4. Multi-Use Stick
Picture it: You're leaving the gym/didn't put on makeup today/sweated your makeup off because it's 115 degrees and you live in The Valley, and now you suddenly, unexpectedly have to be somewhere or may run into someone cute. You're ugly, and if you're like me, you don't even have a differentiating line between the whites of your eyes and your skin tone. It's bad. HOWEVER, if you have a multi-use product, like this one from NARS, you can swipe your eyelids, blush, and lips and look presentable in seconds. I accept thank-yous in cash form only.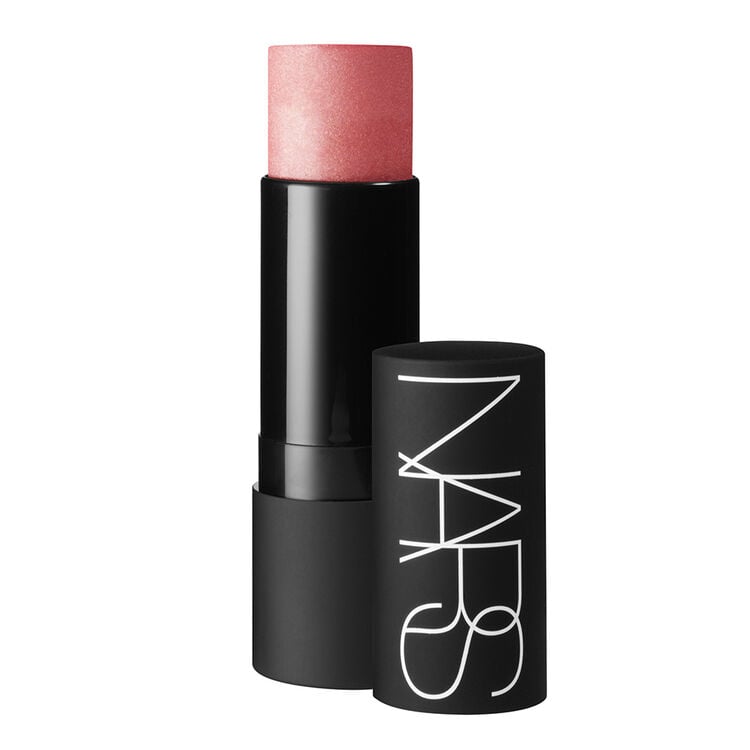 5. Travel Size Perfume
This goes with the same problem as above, or like, when you thought you'd have time to shower between your workout and happy hour but you kind of don't, travel perfume will save you in a pinch. I have a travel size version of my favorite perfume (Stella McCartney Stella, if you insist on also smelling like me, you creepy stalker), but I HIGHLY recommend not paying for this shit. Go to any makeup or department store and ask for samples, which are free, or use the ones they give you with purchase.

STELLA MCCARTNEY Stella & Stella Peony Rollerball Duo
6. Setting Spray With SPF
I get sunburnt just driving in my car, so I like to keep SPF with me at all times. I'm a huge fan of setting sprays with SPF, so they don't mess up your makeup and are so easy to reapply. BUT before you buy one, check if you can get samples at your makeup store, or sometimes Sephora has them for points aka free.

SUPERGOOP! Supergoop! x Milly Defense Refresh Setting Mist Broad Spectrum Sunscreen SPF 50
Images: Greg Kantra / Unsplash; Bath and Body Works (2); Sephora (3); e.l.f.; NARS