As the modern world crumbles around us, The Office remains a beacon of hope, a reminder of simpler times, and hands-down one of the best ways to put off solving your actual problems. Whether you're pre-gaming, recovering from a hangover, or not an alcoholic, The Office is the perfect soundtrack, and the number of hours I've spent watching and re-watching in my life is probably frightening. Because fans in 2019 can't leave well enough alone, there's of course been an uproar about getting an Office reboot. But Steve Carell says a reboot would never work—and when Michael Scott talks, you listen.
Carell makes some decent points: "The show is way more popular now than when it was on the air," he noted, adding, "I just can't see it being the same thing, and I think most folks would want it to be the same thing, but it wouldn't be." When people still wouldn't leave him alone, he clarified further: "I just wouldn't want to make the mistake of making a less good version of it." TBH, I'm on board for that kind of thinking—how many really successful reboots have we seen anyway? Aren't they always at least a little disappointing? That being said, all this talk of a reboot got me curious about how The Office would be different in 2019. Here are all my predictions—just in case Carrell changes his mind.
Even Michael Wouldn't Have An Office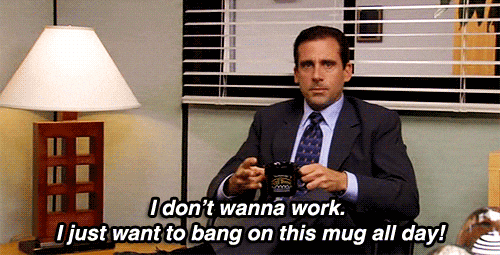 The first and most obvious: 2019's obsession with open-plan offices would ensure even Michael didn't get a space of his own. (And Ryan can forget about having a divider between him and Kelly.) While Michael might fuss initially (remember when he and Jim traded jobs for a few hours?), ultimately he would use the new arrangement to distract his employees more than ever. Also, can you imagine what he would do with access to Slack? He'd send inappropriate GIFs all day long—and because he can see everyone around him, he wouldn't leave them alone until they responded. Honestly, the whole branch might have shut down if Michael didn't have an office—so in that sense, Carrell is right that it couldn't work in 2019.
Dwight Would Be Obsessed With Bitcoin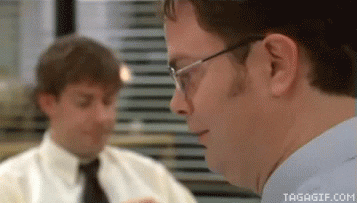 Knowing almost nothing about Bitcoin, doesn't this just seem true? Dwight's all about unusual forms of currency (Schrute bucks, anyone?), and while his battle against the machine to sell more paper left him less than fond of technology, I'm sure a modern-day Dwight would come around. A 2029 Office reboot would probably show Dwight having become a billionaire from investing in Bitcoin early, and Jim feeling like a real idiot for how much he mocked him.
Ryan Would Be Selling Everyone's Data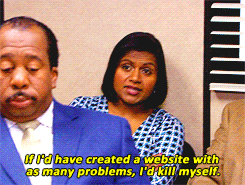 In keeping with 2019's obsession with scammers, Ryan—already a scammer in his own right—would have gladly upped the ante of his schemes. The Dunder Mifflin website wouldn't have just been a way to inflate sales data, it would have been some Zuckerberg-meets-Fyre Festival hoodwink that actually didn't work as a paper-selling website at all, but had people enter enough information that third-party companies were willing to pay. Ryan would have planned to secretly collect all the profits and finally take that trip to Thailand, but being Ryan, he would have messed up and gotten caught anyway. Kelly might have caught him, actually—she knows enough about what online shopping sites look like to know a scam when she sees it.
Creed Would Be Exactly The Same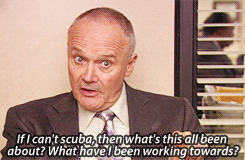 Creed is timeless. He would have equally little idea what his job entails, continue growing mung beans in his desk, and still be selling fake IDs to kids in town. Nothing Creed is involved in has substantially changed in 2019, because Creed lives in a world of his own creation. Things like "current events" and "logic" do not apply to him, and for that we are grateful.
Angela Would Be A Pence Supporter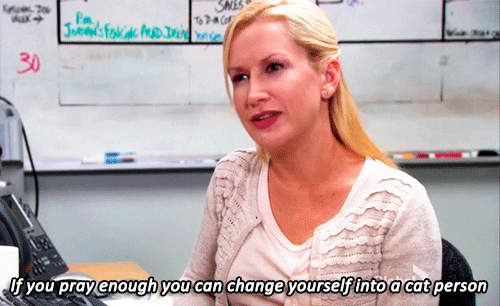 This one's a little darker, but too obvious to ignore. Hyper-religious Angela would be thrilled to have such a vocal (or rather, non-vocal) Christian in the White House. Remember when Pence said he wouldn't eat with a woman who wasn't his wife? That kind of comment is like catnip to Angela (even more than regular catnip, which she probably enjoys too.). Instead of fighting with Oscar over a poster of babies dressed up as jazz musicians, she would have fought with him over a Pence poster she wanted to hang. On the bright side, her eventually marrying a straight-laced politician who turns out to be gay could have been a fun and pointed allegory for what's really going on with Pence.
Ultimately, The Office in 2019 would be a little more grim and a little more high-stakes for our beloved cast of coworkers. Hey, that's what happens when we're facing eight different versions of the apocalypse—and looking at my predictions, I'm very glad that Steve Carrell isn't down to reboot anytime soon.
Images: Giphy (5)