Karl Lagerfeld once said that "sweatpants are a sign of defeat," but that was probably way before Gigi Hadid and the rest of the fashion betches created the athleisure movement to make it socially acceptable to wear comfortable clothes in public. Even Chanel is experimenting with tracksuits and sports bras now.

Of course, with every trend comes a wave of celebrities trying to make bank and stay relevant off of it. In 2017, you're only relevant if you have a lip kit, fragrance, and/or athleisure line. While I totally support wearing leggings and a tank top every single day (keeping people guessing whether I've just come off a stationary bike or an alcohol bender is kind of my thing), celebrity workout clothes can be a slippery slope. Like nose jobs and reality shows, not all athletic gear was created equal, so here's a definitive ranking of the betchiest celeb lines.
5. Kate Hudson's Fabletics
Kate Hudson is a betch icon, which means that because her dad is the inventor of Toaster Strudel a rock star, she has the power to convince people to sign up for a subscription service to get floral capri leggings every month. Fabletics really puts an emphasis on the "leisure" side of athleisure, because you don't even have to enter your dad's credit card information more than once—let alone leave the house—to get it. Just beware that your dad may have to sell his soul in order to cancel your subscription. But that's why we love our dads: they'd do anything for us and our quest for cheap leggings. #Blessed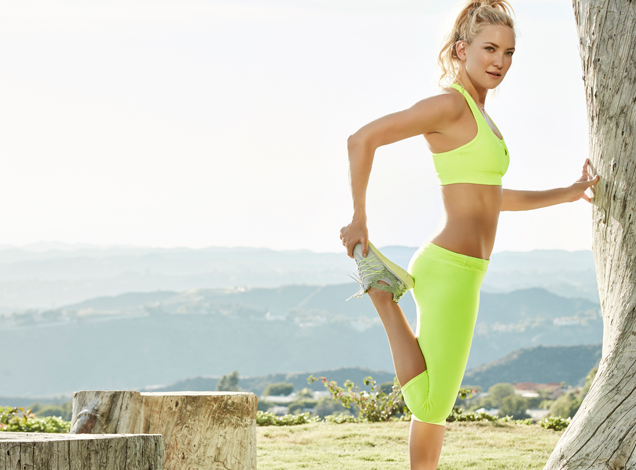 ​
4. Carrie Underwood's Calia
Carrie Underwood has the most amazing legs on the planet, so obviously, taking fitness advice from her is like getting an electrolysis referral from Kim Kardashian. Her line, Calia, is kind of like the mom version of Lululemon, but I'll let it slide because it also has more mesh than the entire cast of Jersey Shore's wardrobes combined.

Calia is sold at Dick's Sporting Goods, which is actually totally convenient because you can purchase a Louisville Slugger with your slutty caged sports bra to get all of your revenge supplies in one stop.

3. Kylie Jenner Merchandise
Kylie Jenner probably owns enough sweatpants and leggings to outfit every hungover betch for the next decade. Obvs, she threw some "sports sets" into her online merchandise shop. Everything is designed in Calabasas, which most likely means that the spandex shorts are engineered to reduce the appearance of butt pads.
​

The shop is also home to Champion sweatsuits that say "THICK!" on them. 70 bucks for a pair of Kylie's sweatpants may seem pricey, but it's probably one of the most cost effective ways to tell the world that you have a huge ass, or that you *think* you have a huge ass.
2. Beyoncé's Ivy Park
Beyoncé could release a collaboration with Crocs and the world would still lose its shit, so it's no surprise that her Ivy Park line has been so successful. It's almost like we don't even get to choose whether or not we like Beyoncé, we just have to. I honestly find it hilarious that people think the NSA is reading our group chats—if anyone's secretly watching over everything we do, it's Beyoncé's team. Anyway, Ivy Park's website is filled with like, tons of information about the "innovation" of their designs, so if you happen to break a sweat during the light jog you do when someone far away holds a door open for you, Bey's got you covered.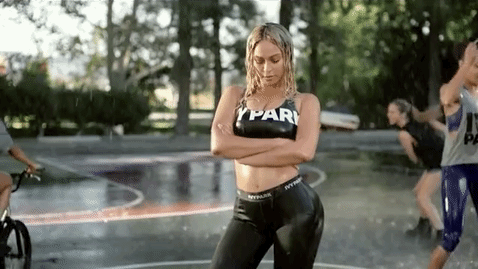 1. Rihanna's Fenty Puma
Fenty Puma by Rihanna is hands down the betchiest celebrity athleisure line out there (*braces for my inevitable hit by the Beyoncé mafia*). It's always sold out, which means it's exclusive. Plus, it inspires laziness because you can't actually work out in platform sneakers or stilettos. Unless you're Mariah Carey. (In which case, you're not even really working out. You're just spending your personal training session forcing your trainer to take pics of you. Such a power move.)