We normally don't really give a shit about other people's birthdays, but there are always exceptions. Our parents, a few close friends, and Britney fucking Spears. That's right, it's the Princess of Pop's 36th birthday on December 2nd, and we couldn't leave for the weekend without giving her a proper birthday celebration. So enjoy this walk down memory lane of Brit's iconic moments, both good and bad.
1. That time she literally performed with a snake.

2. When she showed up to the grocery store in this incredible outfit.

3. The time she definitely thought Ryan Seacrest was gay.

4. When the "Work Bitch" video actually changed our lives.

5. When she and Justin gave us some of the best/worst outfits of ALL TIME.

6. When she shaved her head and the world basically exploded.

7. That one time she casually made out with Madonna on live TV.

8. The "Gimme More" performance that nearly killed us.

9. When we recently found out that she's like, a talented painter.

10. When she low-key became a gymnast.

11. The great blessing that is Crossroads.

12. When the "Toxic" video made us want to be sexual flight attendants.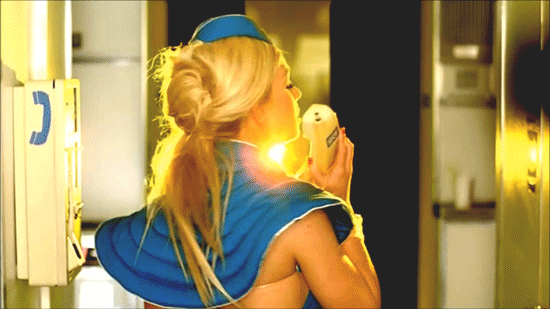 13. When she said that men could suck her fucking toe.

14. When she went to Mars or something and we were shooketh.

15. The most perfect three words anyone can say.

16. When she had an S&M pillow fight with Rihanna.

17. The time she absolutely slayed us with this red carpet look.

18. The umbrella smash heard 'round the world.

19. When she rode a giant fucking guitar.

20. Queen of coherent tweets!

21. That tragic reality show with her and K-Fed.

22. Every face she made as a judge on The X-Factor.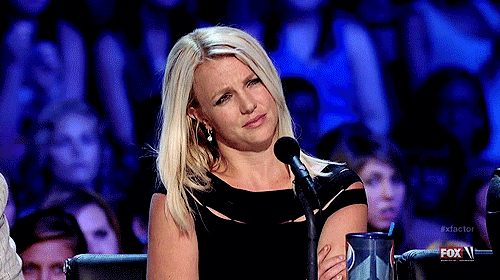 23. No really, every single face.

24. *DJ Khaled voice* ANOTHA ONE.

25. When she learned to lie about being a good girl.

26. That one time she allegedly spit on Demi Lovato.

27. When she gave every girl a super easy Halloween costume idea.

28. We couldn't forget about her Mouseketeer days.

29. Her infamous 55-hour marriage.

30. When she thought Colton Haynes was just some random fan with a nice ass.

31. When she brought her sons to the Smurfs 2 premiere and we were all dying.

32. Queen of getting over her loneliness.

33. That time she looked unbelievably good in her tiny outfit at the VMAs.

34. That questionable song she did with Iggy Azalea.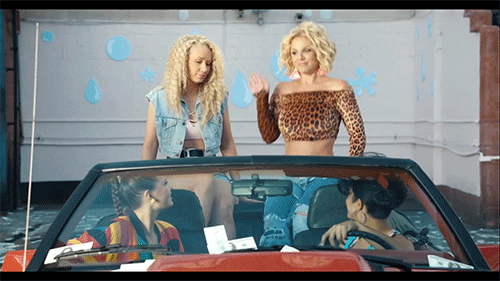 35. When we were all told to kindly leave her the fuck alone.

36. But what are we talking about, her whole life has been iconic.

Happy Birthday Britney!