There's no easy way to say this, so here it goes: Baking and cooking for Thanksgiving sucks ass. First off, it requires real, actual work on your part, which, like isn't it the holidays? Isn't this Jesus' gift to us all—the gift of some goddamn peace, quiet, and relaxation? Secondly, there's the horror that goes with baking or cooking something and people not liking it or judging you for making it in general.
I appreciate being judged and judging others when it's something related to how great my hair looks or my general amazing fashion sense. But I get real upset and put off when someone doesn't like the massaged kale salad or ginger pumpkin spice bars I made. Fuck you! This was a labor of me being drunk and fucking up love.
Save yourself the heartache and make one of these three v easy dishes for your annual Friendsgiving or real Thanksgiving this year. Impress people. Make them think you care.
1. Sparkling Pomegranate Punch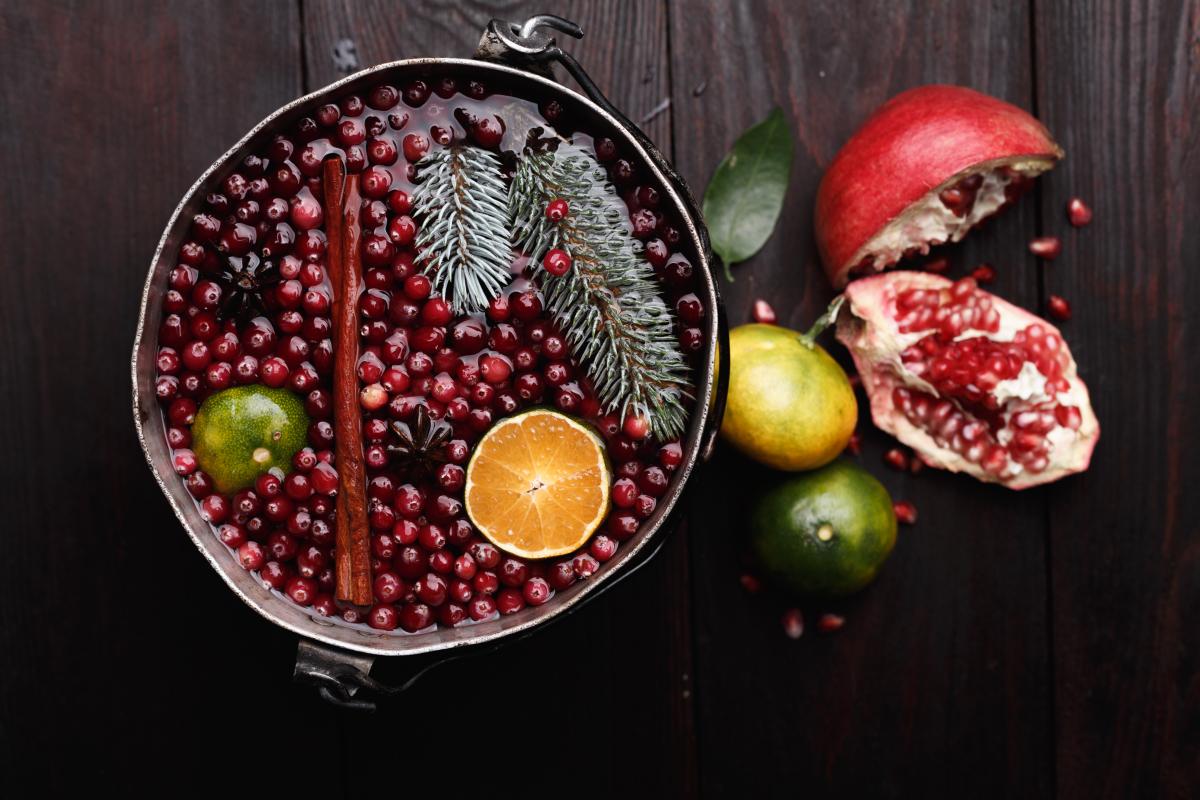 Hey guess what—if your guests are drunk, they're less likely to notice shitty or nonexistent food. Tis the season for classic holiday punch in a big bowl that gets everyone fucked upppppppppp. Thanks, Food & Wine, for letting us add more alcohol to this recipe.
· 3 tbsps white sugar
· 1 cup pomegranate juice
· Two 750mL bottles sparkling wine, chilled
· 1 cup Riesling wine
· 2 oranges, thinly sliced crosswise
· 1 cup diced fresh pineapple
·¼ cup pomegranate seeds
Grab that giant punch bowl your mom keeps trying to get you to use and dissolve the sugar with the pomegranate juice in the bottom. Add the sparkling wine and Riesling, then add all the many fruits, including the pomegranate seeds. Serve over ice.
2. Classic Mac N Cheese

If you're determined to have a casserole-type dish on the table with everyone else's but don't want to tackle a turkey (same), make a classic mac n cheese (we adapted our shit from Southern Bite so you know it's good). Everyone will love it and probably love you for making that shit. You can't fuck it up by adding more cheese… JUST SAYING.
· 2 cups whole milk
· 2 tbsp butter
· 2 tbsp all-purpose flour
· Salt and pepper
· 2 ½ cups shredded cheese (honestly an assortment of cheddar, jack, and gruyere would be bitchin)
· 16 oz package elbow macaroni, cooked
Preheat the oven to 400F and microwave the milk on HIGH for 1 ½ minutes. Meanwhile, melt the butter in a large skillet over medium low heat and then whisk in the flour until it's smooth. Cook, whisking CONSTANTLY, for one minute without burning that shit. (You can do it; I have faith in you.)
Gradually whisk in the warm milk and keep fucking whisking for like, five minutes or until everything is thick. Whisk in some salt and pepper plus about 1 ½ cups of the cheese until everything is smooooooooth. Add in the cooked pasta, then spoon/pour that mixture into a lightly greased 2 quart baking dish and throw the remaining cheese over top. Bake in the preheated oven for 20 minutes or until golden. DONE.
3. Rustic Cranberry Relish

You know what ISN'T impressive? Sliding a glob of cranberry Jell-O out of a can to be sliced into jelly pieces and smeared on Thanksgiving dinner. Your friends will be SUPER impressed if you make a rustic orange cranberry relish via the New York Times, though, and they also will think you actually like, spent time on it.
· 1 bag fresh cranberries
· 1 whole navel orange, skin included, washed and cut into chunks
· ½ cups chopped pecans
· 1/3 cup honey
Grab a food processor and throw all these ingredients in. Blend until a finely chopped mixture with a crunchy texture emerges. Chill until you're ready to impress people with it. THAT'S LITERALLY IT OMFG.