Heads up, you need to keep up with the news. It's not cute anymore. That's why we've created a 3x weekly newsletter called The 'Sup that will explain everything that's going on in terms you can understand. Sign up for The 'Sup now!
When I mention your body's biggest enemy, you probably have something that came immediately to mind: your thighs, your arms, the pimple you got from dropping kettle corn into your mouth/all over your face so you could eat without sitting up for normal adult reasons. Or maybe you thought of the parade of fuckboys last few bros you banged who confirmed for you that some people just weren't built to interact with the female body. This second guess is closer to what I'm actually talking about, because it similarly concerns a group of largely white men (if you'd like to fight me on your sexual history, feel free, I'm just taking a guess) who have no business with women's bodies, and yet can't leave them the fuck alone. Those people are called YOUR GOVERNMENT. (Mic drop, I am political.)
In all honesty, I probably don't have a single friend who would describe me as political; I don't even feel like I ignore the news on purpose, it just kind of floats past me, like everything that was ever said in a high school history class. But because I'm a selfish bitch I care about my readers very much, when I hear about bullshit new measures that will negatively affect my body both on a daily basis and in times of need, I am going to listen the fuck up and urge you all to do the same. Here's a rundown of the three scariest pieces of legislation aimed to limit women's choices right now—and for those of you with any remaining doubts that I really do not usually care/write about politics, please know that I literally just Googled the word "legislation" to make sure I was using it correctly. Feels good.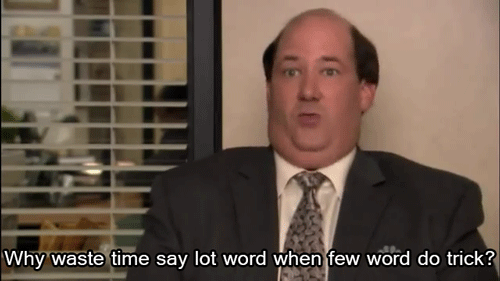 1. Remember When Obama Made Your Boss Pay for Your Birth Control? Yeah, That's Over.
In a continued bid to out-evil Satan, Trump made a fun little announcement last Friday: He's shut down the Obama-era law requiring most employers to cover co-pay-free birth control, an amazing measure we definitely all took completely for granted. Now, in the nation of Gilead Trump's America, employers will be able to cite "religious or moral objection" to covering birth control, and BAM: You can no longer afford brunch, because that budget has been re-allocated to your "not getting pregnant" fund. Oh, and regardless of your birth control type, this shit is not cheap: My employer insurance had a fun two-week blackout last month and I was charged $200 for a 30-day supply of my GENERIC birth control pill. So don't even try to come at me with that "just pay out of pocket, mer mer mer, women want everything for free" shit, TYLER.
Proposed Solution: If there is a guy you are regularly having sex with, and your birth control coverage is affected, ask him to pay for half. I know this doesn't effect change on a policy level, but as a group, can women please stop accepting sole financial responsibility for preventing pregnancy? If the guy you're fucking starts whining about the cost, just tell him there's a 100% free alternative: You can stop having sex with him, forever.

2. 20 Weeks Pregnant? Cool, You're Having a Baby Now.
Though this isn't yet in immediate effect like the above measure, a bill recently passed through the House of Representatives criminalizing abortion after 20 weeks of pregnancy. Never mind the fact that if our government hates abortions so much, they probably shouldn't have repealed the access to free birth control, which conveniently yielded lower abortion rates than we had in 1973, when abortion was made legal nation-wide. Never mind the disgustingly insulting title for this bill of "Pain-Capable Unborn Child Protection Act," which would perhaps have been more aptly titled "Pain-Capable and Very Much Born Adult Woman Punishment Act." In this case, let's focus on the fact that one of the bill's co-sponsors, Tim Murphy of Pennsylvania, was literally texting his mistress to GET AN ABORTION while passing this bill through the House. Everything about this bill (and its relation to less-available birth control) is so alarmingly nonsensical that I'm almost ready to start buying into lizard-person theories. Given the one season I watched of House of Cards, I feel like "handling" a mistress' pregnancy is basically a rite of passage for most politicians—so why are they so fucking intent on making sure those abortions need to be illegal and unsafe? It's definitely not a conspiracy to have more women die during the procedure, rendering them unable to talk about the affair, right? Wait…right?

3. A Special-Edition Coverage Slash For Pre-Pregnant, Pregnant, And Post-Pregnant Women
This bad boy, otherwise known as the Graham-Cassidy bill, is luckily having a lot of trouble getting passed, so there's chance you won't actually have to deal with this specifically. Which is good because I JUST spent two hours of my Monday at a Planned Parenthood phone bank defeating this nightmare of a bill that keeps popping back up like a zombie Whack-A-Mole, can I live for one week?? But honestly, every proposed healthcare reform bill this garbage-monster administration has spewed out has been pretty similarly shitty, so expect comparable measures if they manage to get anything through. This particular bill has gone ahead and banned women on Medicaid from visiting Planned Parenthood (straight up, I do not know what Medicaid is, but oh my god just allow women access to appropriate healthcare, our bodies are more complicated than yours and we fucking need it). Also, it's restricted abortion coverage and maternity care in the same bill, so really (unless you're a politician's mistress!), these people would like to ensure that you get pregnant, stay pregnant, and bear the emotional, physical, and financial burden of that pregnancy all on your own. Just like how you got pregnant all on your own, without the help of any second party. Right.

Basically, the only common thread of these new measures is that our government doesn't give a shit about you or your body. There's no ideological or economic background that makes any sense, much like when Dean started motorboating D-Lo in the pool, thus jeopardizing his supposed "deep emotional connection" with Kristina, and the lucrative fandom love that could have launched a thousand Instagram sponsorships. So, I encourage you to start thinking about our government the way you think about the fuckboys we deal with on a daily basis: Until they shape the fuck up, we'll be heavily looking into alternative options. You don't let fuckboys tell you what to do with your body, so let's get them out of these government positions where they can literally charge you for going against their dumbass ideas on what your body has access to.
Heads up, you need to keep up with the news. It's not cute anymore. That's why we've created a 3x weekly newsletter called The 'Sup that will explain everything that's going on in terms you can understand. Sign up for The 'Sup now!