Look, I love Christmas and the holiday season for all the right reasons, but I reaaally love post-holiday sales even more. While they might not be as good as Black Friday or Cyber Monday, they definitely come pretty damn close. It's like when my fam casually gifts me cash money and gift cards to my favorite stores, they're practically begging me to blow it all ASAP. Despite the amount of gift cards you're given, whether they be to stores or general Visas, you literally almost always go over budget and end up spending more than intended. As I add up the amount of carts I have loaded up and share my best post-holiday shopping deals with you, I'm reminded that I should probably be working on paying off my credit card bill, but… like, there's online shopping to do first.
1. Aldo
For those sock boots, chic sneakers, and NYE-ready heels you've been eyeing, Aldo is having some bomb select styles up to 50 percent off. They're all honestly cute af and there's free shipping with any purchase of $50 or more, so obviously get a few pairs.

2. ASOS
From December 22 to December 29, ASOS is holding an "up-to-50%-off sale" for everything you could possibly want. From dresses to a new winter coat to shoes, each category has select styles for up to 50 percent off.

Boohoo Velvet 80's Shoulder Plunge Bodycon Dress
3. Bloomingdale's
Our fave little brown bag store is holding a sale that takes up to 75 percent off of an amazing selection of things. Whether it be a new dress, shoes you probs don't really need, or a set of winter shit to keep you warm af, it's a rare opportunity to get some boujee shit on sale.

C By Bloomingdale's Ribbed Cashmere Cuff Hat
4. Good American
Until January 7th, select styles of the Kardashian booty-enhancing denim are 40 percent off. Daaamn, Gina.

5. H&M
Good only until supplies last, tons of new items are marked down to be up to 75 percent off, aka basically free.

6. Lord & Taylor
Take an extra 50 percent off of women's clearance and when you use the code BONUS, you can take $20 off of purchases of $160 or more through January 1. WAIT, it gets better. Take an additional 20 percent off of sale and full-priced items using the code WINTER, too.

Karl Lagerfeld Paris Lace Sleeveless Top
7. Macy's
Take advantage of Macy's After Christmas Sale until January 1st that has a ton of new markdowns, and take an extra 20 percent off of using the code JOY.

Free People Illusion Bodycon Mini Dress
8. Nine West
From December 26 through January 3, take an extra 30 percent off of those shoes or new crossbody you didn't get in time for Christmas.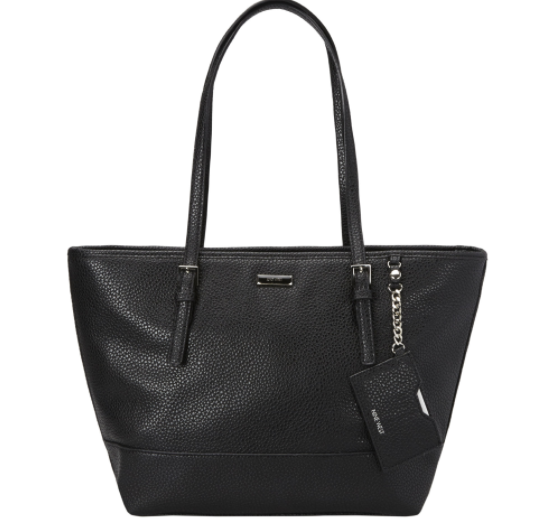 9. Nordstrom
For their Half Yearly Sale, a huge selection of styles are up to 50 percent off until January 2nd. This includes clothing, handbags, and even must-have beauty products.

Urban Decay Troublemaker Eyeshadow Palette
10. Sephora
It's clickbait, they said. Sephora never has sales, they said. Well, joke's on you, because our go-to beauty retailer is holding a sale… on sale. From now until January 2nd, take an additional 20 percent off of sale items. On the count of three, all hail Sephora.

BareMinerals Nudes For Days 6 Piece GEN NUDE Lip Wardrobe
11. Victoria's Secret
Well, guys, it's that time of year again. Today kicks off the first day of the Victoria's Secret semi-annual sale. With literal thousands of styles up to 60 percent off, there's no reason why you shouldn't buy underwear, bras, and lingerie at a discounted priced because you'd never buy them at full-price anyway.

Victoria's Secret PINK Lightly Lined Strappy Triangle Bralette