Want to pretend like you're the type of woman who works out before heading to her job in finance instead of the type of woman who binge-watches Netflix and stalks her ex's Instagram activity all day? One word: TURTLENECK.
It's turtleneck season, betches, and the 90s staple is seriously having a moment right now. Just Google "turtleneck Gigi Hadid" and you will be immediately shook. What makes every single one of her outfits complete? A turtleneck. Every It Girl is rocking them these days. From the Hadid sisters to hilarious Insta queen Morgan Stewart, it's an item that immediately takes your look from middle to high class, yet can only cost you around $25 and no one will ever have to know. People are so obsessed, that there's literally an Instagram account called "turtleneckpics". THAT'S how much people love them. (Ok, shush, so they haven't posted since 2016, but that's besides my point.)
And let's be real: Everyone knows that with all the weight you packed on over the holidays, you could really use some extra coverage for that double chin and lack of clavicle (honey, not even Facetune can help you rn). Therefore, what better way to slim your neck and collarbone area than with a comfy piece of fabric? Also, it's freaking freezing outside. Your mom will be so happy to hear you're finally covering your neck.
So, congrats! You're now an Insta fashion blogger who uses LIKEtoKNOW.it and are a proud member of #TeamTurtleneck. Where do you go from here? Don't break your neck trying to search online (ok, I'll stop). Scroll down to find 10 of the hottest turtlenecks on the market right now that will turn heads and won't break the bank.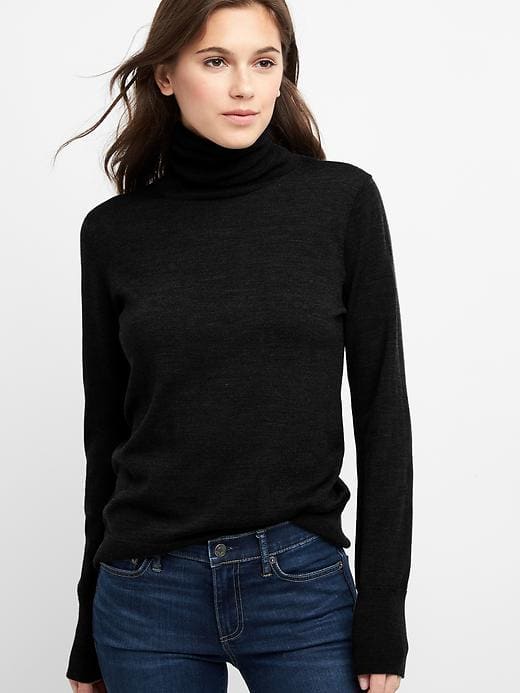 If these are out of your budget, or if you just maxed out your credit card for the fourth time (new year, same you!), then the next time you go home, raid your mom's closet. You can also hit up your local Goodwill or thrift shop. You may be shocked to see all the gorgeous cashmere or cotton turtlenecks you find from the 90s or early 2000s. I literally wore my mom's wool turtleneck from the 90s the other night and I've never received so many compliments in my entire life.